Trendle Review – Taking A Look At Trendle For Selling On Amazon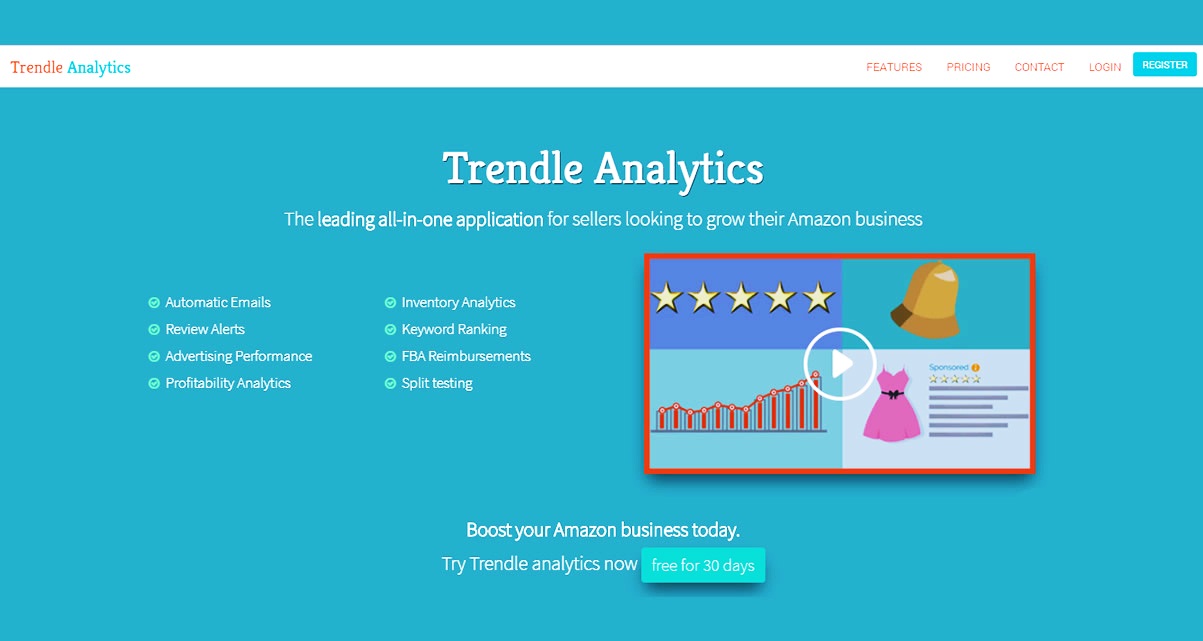 If you do any shopping online, you are probably familiar with the website Amazon. It is a large marketplace where you can buy just about anything you can think of. At the same time, you can also sell just about any item as well, although not everyone thinks about that while they're using the site.
Not only can you sell through this website, but there are also services that can help you do that. Think of them as you most valuable employee when it comes to setting up your Amazon business. One of these services is called Trendle. This guide will discuss Trendle, what it has to offer, and how it can help you make money online.
Using Amazon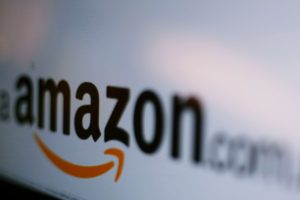 Selling items will be a little more difficult than simply buying them, but if you want to try your hand at selling using this massive online retailer, anyone can do it.
Related: Amazon Ads
How to Sell on Amazon
When you decide you want to start selling, there are a few things you must do to get started. It is mainly just a matter of going through an online sign up process.
You can choose from one of two accounts, individual and professional.
Related: Amazon Marketing Services 101
Individual
With an individual account, you'll be able to sell up to 40 items a month. Each listing will cost you about a dollar, and you can sell in around 20 categories.
Professional
A professional account allows you to list more than 40 items a month, and you pay around $40 a month to sell these items. The first month is free, so you can see if you like it. You will also be able to list in up to 35 different categories.
Deciding What to Sell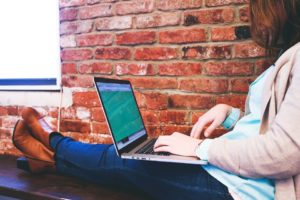 A big part of selling on Amazon is deciding exactly what to sell. One major thing you should do to help you decide is to check out what they will allow you to sell on their site.
There are categories listed in the seller program information that tell you the specific things that should be sold, some of which must be approved by Amazon themselves before you can list them.
When you begin to list products, you will have to put in certain information and specifications, so make sure that you know all the details ahead of time and are honest. In some cases, you will be able to use details that are already in the system if you are selling something similar to other sellers.
If you have ever sold on a large marketplace before, this process will be easy for you to understand and follow. Even if you have not, it is really straightforward and shouldn't confuse you.
Shipping
Shipping your goods is also a place where you'll have to make a decision. There are two ways you can go about it. For individual sellers, you will probably like to ship the items yourself, but professional accounts likely want to use the Fulfilled by Amazon (FBA) program.
Shipping Yourself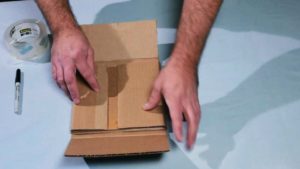 Shipping the items yourself involves checking your Amazon emails as often as possible, so you know when something you listed has sold. Then you have a certain amount of time to ship it. Your item must be labeled a certain way, shipped, and completed in an expert manner.
You will have to pay the shipping rates out yourself, and this money is taken out of the amount you get when you are paid.
You can ship for yourself if you are a professional seller as well, and you won't have to pay to ship all types of items. You will still have to pay shipping fees on things that are considered media, like books, video games, and movies.
FBA
Another shipping option you have is through FBA. When you purchase something on Amazon, you may notice that it sometimes says that an item is fulfilled by Amazon instead of listing the seller.
FBA works because the seller has shipped their items to an Amazon warehouse, in order for the shipping process to be more efficient. This can be a good fit for your business, especially if you want everything to run smoothly.
When you are selling things that are in good condition and go with other products that are probably in an Amazon facility already, it would be beneficial to sell your products this way.
For example, if you were selling bags of coffee, and someone ordered your coffee as well as a coffeemaker, it would help if both of those items were at the same place. The buyer wouldn't have a longer shipping timelonger  or split up their packages. This makes you look good and makes your business look like you really know what you're doing.
When you list items using FBA, you will have to pay an additional fee, since Amazon will be storing and shipping them for you. However, you will still be in charge of customer service. As a bonus, your items will be eligible for Prime, which may make them easier to sell.
You can use this process for a lot of inventory or just a few items, depending on what you are most comfortable with.
Tips to Get Started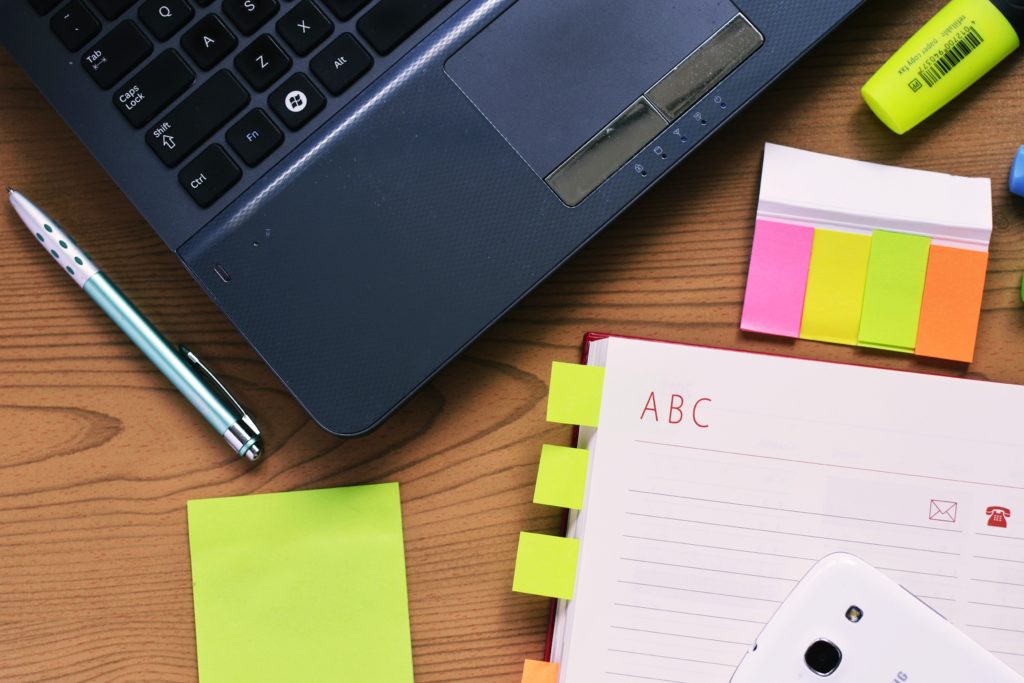 Whether you are a pro or just starting out, there are a few things you should keep in mind during the process.
Read all the information provided carefully.

Through the course of being a seller and setting up the entire process, there are plenty of articles, FAQs, and other information for you to read. Be sure that you read as much as you can, until you fully understand what is going on. You don't want to sell something and then be stuck with fees that you were unaware of, simply because you did not properly vet what you were getting into.
Make sure to be truthful about everything.

When listing your products, be sure to note if they are used or damaged. Keep in mind that any buyer can write scathing reviews if they are unsatisfied, which can really hurt your reputation as a seller. Don't feel bad if there is small damage here or there on some of your merchandise. This isn't always important to the person who wants to purchase it.
Don't get discouraged.

It may take a while to get a lot of sales using Amazon. This can be due to a number of different reasons, and you have to hang in there and keep your head up. There are so many items listed every day on the site that it can be hard for people to find the products they want. Give yourself some time to get noticed, and do a great job shipping each sale you do get. Make an effort to provide good customer service if you get any emails about your stuff.
Check out trends and keywords.

If you are still having trouble liquidating your items, you may need to see what the trends look like. When you list the items, you have to put keywords with them, so they will be easier to find for the buyers. If you didn't do this properly, your listings may be harder to locate. This is another reason why it's important to read all the guides that are available to help you out with this. As you sell more things and are on the platform longer, you will also begin to understand how keywords work and how you can use trends in your favor. Keep learning and changing things up to see what provides the best outcomes.
Get help when you need it.

When your business grows bigger and you can't do all the work yourself, there is a lot of help out there. You can get a friend or relative to help you do some things, or you can opt to have a service take some of the workload off you. There are a few routes you can take, where not much will change.
Related: Amazon Sponsored Products

One of the resources you can use to lighten the load is Trendle. This is an application that is perfect for businesses of any size and can help you become more efficient and get a lot accomplished as well. They have a lot to offer and provide many of the analytics you need to keep growing.
Offers a 30-day trial.

You can try this service for a month without having to pay for it. If you don't like it, you don't have to use it again. If you do like it, you can pay a monthly fee to keep taking advantage of it.
Can utilize split testing.

Split testing is something that big companies use in order to see what aspects are working the best when it comes to their sites and promotions. In this case, you can check to see if the prices are working well, or if you need to change up images or the text that is on the listing page. Sometimes a little bit of tweaking can go a long way in the selling process.
Helps automatically answer emails.

You can set up emails to be answered automatically with Trendle, so you don't have to sit by your inbox and wait to handle them. On the other hand, if you get busy, you won't have to worry about your customer service being poor.
Gets FBA reimbursements.

Trendle will do its best to make sure that you get all the FBA money that you are owed. There are specific circumstances where Amazon doesn't like to reimburse you for costs associated with this type of item. However, this system is designed to fight for these fees for you, so you can get all the money you are entitled to.
Checks statistics daily.

There are so many statistics that you can check out each day. They are updated daily, so they will be rather current. You can keep your eye on reviews, advertising, and other aspects of the process that control the bottom line.
Navigates keywords.

With Trendle, you can stay on top of your keywords as well. Keywords are essential to being found on Amazon, since you need to show up in searches. There is a tool that keeps track of where your items rank in your selected keywords, so you can adjust what you need to and know exactly where you stand.
Good for an unlimited amount of inventory.

There is no set number of items that you can list either. You can use Trendle for as many as you have, even if that number is high. This can help you if you are trying to make a living through Amazon, or if you are just doing it as a hobby. The more information you have that helps you figure out how the system works, the better. It can assist you in all aspects of your business, and can allow you to make a name for yourself too.
Helps with inventory.

When you have a lot of inventory, it becomes harder to keep track of your items. Trendle will tell you when you are running out of certain things, so you can restock. This is essential if you need to send your products to Amazon warehouses to use with FBA. Trendle also helps you learn what stock you have available at all times, so you can see what is selling and what is not.

Keeps an eye on profits. Most importantly, it can help you be aware of your profit margins. This not only lets you know what is making you money, but also what is costing you the most money. Trendle even monitors whether you are paying a fair amount in fees and or being overcharged.
There are many reasons to use this service if you have a need to do so. Trendle can handle a lot of the work you were already doing to grow your Amazon business and lighten the load substantially. It will send you alerts for so many aspects of selling and provide decipherable analytics for what you really want to know. Since it also helps you navigate the FBA program, run ads, and see how your keywords are performing, it may become your new best friend. Trendle is a monthly membership, so you can cancel it at any time if you need to or you change your mind. You can also try it out before you buy it because it comes with a month trial. This is highly beneficial and can give you a good idea of how to utilize it and set it up the way you want it for your business.
Conclusion
Selling your merchandise on Amazon is a lot easier than it once was. It doesn't matter if you want to sell some of the items in your home, want to feature private labels, or even have a load of some type of product, you can accomplish this from the privacy of your own home.
Amazon has a couple of different seller accounts that you can read up on, and you just have to go through the signup process to get the whole thing rolling. There is plenty of information on how everything works, but you must take your time reading it, so you will be expecting all the fees you will be responsible for.
A good way to figure out what type of account you want is by deciding what you want to sell and how many items you wish to sell a month. An individual account has slightly different parameters than a professional account and can do different things.
There are other things you will need to figure out as well, such as keywords, how to list a product, and even what the descriptions should look like. Again, all of this information can be find on the Amazon page, and there are many articles you can read online to learn more about this too. This is one of the most important aspects of this type of business.
Finally, you will need to determine how you want something shipped and if you will be doing all the work yourself. Many people decide to use helpers when they have online businesses. A great helper in this case is the site, Trendle. They have many features that can tell you precisely what is working and what needs to be ironed out somewhat. Trendle lets you know amounts you are paying out and what is coming in, and keeps an eye on how ads, keywords, and inventory is working out for you, as well as helping you with customer service tasks.
You can try Trendle for free, and if you like it, it has a monthly subscription. Overall, it can save you a lot of time that you can spend finding additional inventory or doing research into fads and see what items are selling best on the platform. Trendle works in all Amazon marketplaces and can even be used in a handful of languages. Besides that, it keeps everything in one place, so all your reports are located together.