Is This the Best Amazon Seller Tool? Seller.Tools Walkthrough with Troy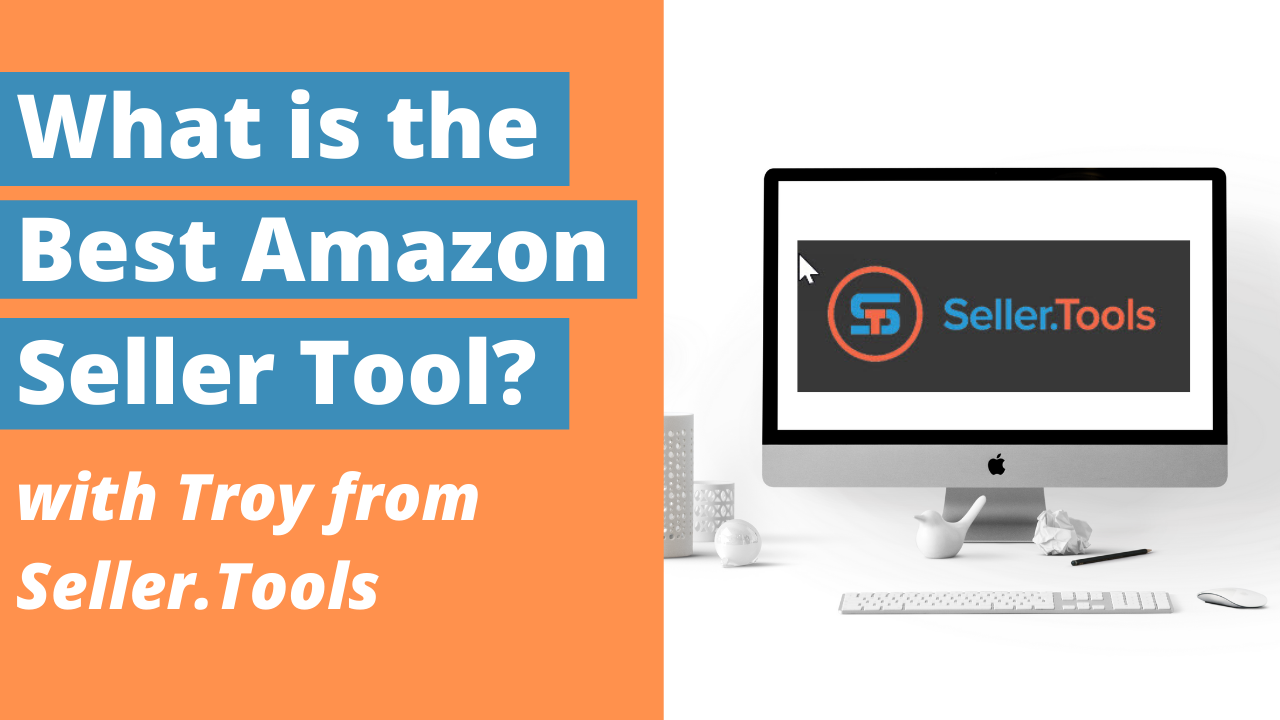 Is this the best Amazon seller tool on the market? Seller.Tools is an Amazon optimization platform that can help you more easily manage your business on Amazon. I had a great time interviewing Troy because he's so knowledgeable about Amazon, and his company has been a huge help to our business and so many others out there.
Seller.Tools was originally built as a suite of tools for individual use, something that would be used only by the founder. However, it was soon able to grow through business connections and was able to be more commercially available. Not only does it offer product research tools and keyword research, but you'll also find help with promotions, ManyChat, and even PPC automation.
What should sellers be focusing on right now?
If you're a brand new seller, conducting an 80/20 can be very fruitful. Where you will likely land is with a quality product. Amazon rewards rankings and reviews, so these three things are what you should be focusing on to begin with:
Quality product
Ranking on Amazon
Amazon reviews
What often gives an exponential return? Rankings and reviews! Using tools to take advantage of the ranking you want and the reviews you need can be a great, simple way to go about it, and Seller.Tools has everything you need.
Seller.Tools Suite of Features
Amazon Keyword Research
Last Search
This is the auto-suggest on steroids. This pulls in billions of keywords and shows you monthly search volume, number of competitors, and dominant categories. You can add these keywords to an existing product or filter them down and just export them if needed.
R2A
This is the reverse ASIN tool. This will show you all of the keywords that a product raking in the top 50 ranks for. We want high value keywords, so this tool will allow you to find those. You can choose Cascade, which will show you keywords for all variations, or you can choose Amplify which will do a reverse ASIN and then auto-suggest on top of that. This casts a very wide net for the data you're looking for.

R2A will give you the keywords an ASIN ranks for in the top 50, the competitor number, the dominant categories, and the search volume. R2A will soon be adding your product's performance relative to the search that you've done, which will be of huge benefit.
Keyword Wizard
This is a great tool for rounding out your keyword research and ensuring you capture everything you're looking for in terms of keywords. It makes use of both R2A and Last Search. You'll add the main keyword for your product and the tool will give you suggested products based on that master keyword (who are the top competitors for the keyword).

Then, choose the top 3 competitors for you, and click Next. You'll then see a word cloud which will show you the keyword density, or which words are showing up the most. After choosing your master keyword, click Add Master Keyword and the system will then work to filter AMZ Report Card Keywords, which are synonymous with Amazon suggested keywords. We'll be doing this for the 3 top competitors we chose earlier.

You'll then swipe left if a keyword is relevant or swipe right if it's irrelevant. You can also add all of the ones you're indexed for as relevant if you wish, and then go through all of the non-indexed keywords one by one. Click Finish. This will then give you a quick summary of what's been approved and archived.

After this, you'll Run R2A reverse ASIN tool and do the same swipe left and swipe right for what's relevant and irrelevant. It's always interesting to see what your competitors are visible for, and some of these terms may surprise you. Click Finish, which will save your keywords, and then you can click Last Search. You'll do the same swipe left and right depending on what you'd like to keep or not. Click Finish, and you've completed the Keyword Wizard.

In your Keyword Manager, you have the ability to calculate rebates you could run, tag certain terms, and you'll be able to see other analytics that can give you a ton of information about specific keywords. You'll also be able to set alerts for specific keywords, so that you can follow how well you're ranking for them.
Amazon Giveaways with Last Launch
This is a great program from Seller.Tools that allows you to configure a launch in 5-10 minutes that will go to quality buyers. You'll want to choose a few keywords from Keyword Manager, select them, and then hit Schedule Last Launch. You'll be able to schedule coupon codes or use rebates, which is what we usually suggest (since they're full price buys). This tool will walk you through everything that's needed to ensure a successful launch.

The Checklist lets you know if you are launch ready. Are real customers going to be interested in and buy your product? This is important to review and confirm. Name your launch so you can organize it, set a launch date, and then set the launch duration. Once you select a product to run a launch on, add a simple product title, seller name, and bullet points to entice people to take advantage of your offer. Set the retail price as it is on Amazon and then set the rebate (100% off is recommended). Choose the number of units you want to give away (you can figure out how many to give away a few different ways). Five units per keyword per day is common. Note that any unclaimed rebate funds will be returned to you.
ManyChat Promotions and Flows
Seller.Tools offers a number of free Manychat flows that you can utilize in your business as well. They have almost any type of flow or promotion you'd like to run already set up for you, so it's super simple to use.

In addition to all of this, Seller.Tools has a Chrome extension, Prism (which helps with product research), an Amazon PPC automation (a collaboration with Samurai Seller), and other great tools. You can learn more about everything talked about in the video by checking out their Facebook group, FBA Kings, and subscribing to Seller.Tools.
About Seller.Tools and Troy
Troy started as a project manager working in traditional advertising and digital marketing. He eventually got involved with Amazing Selling Machine (ASM), built his own health and beauty business primarily on Amazon (which was later acquired), consulted with Amazon sellers, and then helped start Seller.Tools. Seller.Tools is an Amazon optimization platform created by the top 1% of Amazon sellers. It leverages actual Amazon data for unmatched insights to take your business to new heights.
FAQs about Amazon Seller