Our Favorite Amazon PPC Tool to Increase ROI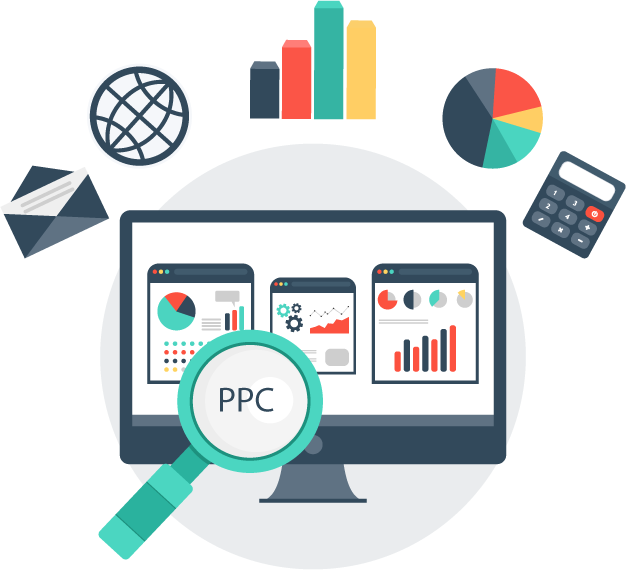 Amazon is one of the biggest online retailers in the world and it is an important platform for a business looking to sell its products. There are many Amazon PPC tools to choose from that can make it easier for a business to maximize the number of products it can sell on Amazon. Selling more products through Amazon can help improve your return on investment (ROI), which is important for a growing business. An Amazon PPC tool can increase the ROI for the products a business has listed on Amazon, which will lead to more purchases. This article will explore many different Amazon PPC tools so that you can choose the best ones for your business.

What is ROI?
It is important for those who are unfamiliar with Amazon PPC tools to know and understand the basic concepts that will be discussed in this article. The first concept to be familiar with is ROI, which can be important for a business looking to increase its profits. ROI is a measurement showing the gain or loss created by an investment compared to how much money was invested. This data lets a business analyze its profitability and investments efficiency (investinganswers.com). This is an important measurement for a business to determine if it is investing its money in the most efficient ways possible. A business can eliminate the investments that are creating a low ROI and put more money into the ones with a high ROI.
What is PPC?
It is crucial for a business to have a high ROI on a single investment, and that includes businesses investing in selling their products on Amazon. Increasing the ROI for products sold on Amazon is what makes PPC tools important. Pay-per-click or PPC is an internet marketing strategy that involves a business paying a fee whenever a potential customer clicks on their ads or pages. PPC can be useful to a business wanting to gain new customers and more revenue by driving traffic to their website or a product page. Amazon PPC is used to drive up traffic to product pages on Amazon, which increases the chance someone will purchase a product.
Amazon PPC Tools
Properly utilizing Amazon PPC is important to increasing ROI and doing this involves using the correct strategies. It involves finding and using the best keywords that will create more traffic for a product page, which can be made easier by paying a fee to an Amazon PPC tool. Using the proper keywords is vital to driving more traffic to a product page because they are the words people use when trying to search for a product. The important ingredients to a successful PPC strategy are using relevant keywords for a product and having a descriptive product page. Both are crucial to PPC strategies and this can be time-consuming, so it is important to use an Amazon PPC tool to make this process easier.
Amazon PPC Tools with Multiple Features
There are many different Amazon PPC tools that you can choose from for your business that can improve your ROI with products listed on Amazon. There are several different Amazon PPC tools to choose from with each offering multiple different features.
Cashcowpro is an Amazon PPC tool that offers many features for a business selling products on Amazon.
Sales Data
Keyword Tracking
Review Collection
Top Product Selector
Inventory Monitoring
Automatic Reporting
Performance and Conversion Percentage
Listing Customization
This service allows you to view all the relevant data for your business such as competition comparisons and stock level. You can keep track of keywords relevant to the products your business sells including features such as a keyword suggestion tool and a listing analyzer. Using the best keywords can help keep your Amazon listings high on product searches, so you can receive more sales. It also gives you information on product reviews and unlimited emails that are sent out automatically to customers. There is information on the top selling products that you use to find products that you can invest in to make your business more profitable.
Inventory monitoring shows you when your stock of products on Amazon will run out so that you never run out of stock. This tool lets you keep track of your conversion percentage along with being able to compare your prices and sales to your competition. Listing customization allows you to choose the optimal prices so that you can maximize the profits of your business. The pricing goes from $49.97 for monthly plans to $497 for annual plans and they offer a 10-day free trial. Cashcowpros offers many features that businesses would need and is ideal for individuals that prefer a focus on data for their business.
Feedback Whiz is one Amazon PPC tool that offers many features to businesses.
Order Management
Product Reviews
Feedback
Email Automation
Analytics
Time Savings
Listed above are important features for your business and all of them can improve your Amazon ROI. Order management puts all your Amazon information on a single screen, which includes orders and customer information. It allows you to view all your product reviews and receive notifications whenever there is a negative review posted. It offers emails that can be sent out automatically to create positive feedback and addresses negative feedback. This tool also offers analytics for information about your business so that you can make better decisions.

Feedback Whiz saves you time by offering all these great features on one easy to use platform. Feedback Whiz describes itself as an all in one Amazon PPC tool that allows you to use all the features your business would need to improve profitability on Amazon. The price for this service ranges from $14.99 to $99.99 per month with more features offered as the price goes up and they offer a 30-day free trial. Feedback Whiz can be desirable for a business owner selling on Amazon because they can have access to all the necessary tools they would need and save time.

Hello Profit is an Amazon PPC tool that provides many features.
Merchant Dashboard
Product Dashboard
PPC Manager
Payout Reporting
Instant Notifications
Customers and Orders
The merchant dashboard gives you real time information on the profits and sales for your business. The product dashboard provides you statistics on your products and allows you to organize the data however you want. The PPC manager allows you to optimize your PPC campaign by letting you manage keywords, bids, and budgets. You can view your Amazon transactions such as true profits, income, and expenses with the payout reporting.
This tool gives you instant notifications on real time information pertaining to maximum and minimum sales velocity. The customers and orders sections give you access to tools that show information about prior orders including repeat customers, returns, and promotions. The price of this service is $97 per month with a $1 trial for 21 days. These are all helpful features that can provide you with a lot of information about your business that can lead to more profits for selling products on Amazon.
Sellics is another Amazon PPC tool company who describes themselves as an all-in-one service for Amazon sellers. They claim to have several statistics showing they improve businesses.
93% customer satisfaction
1.6 times increase in ROI on average after 3 months
42% median increase in revenue after 3 months
These are some major claims, which would all be important reasons for someone to choose Sellics for their company. These numbers are great, but it is still important to know what services they offer before you make the decision to choose them. Sellics offers two different plans, which are called the Seller Edition and the Vendor Edition. The Seller Edition is for businesses selling products on Amazon and the Vendor Edition is for businesses that sell products directly to Amazon. This Amazon PPC tool offers services for two different businesses, but the Seller Edition will be the focus for the purposes of this article. The Seller Edition includes 6 different services.
Amazon PPC
Amazon SEO
Reviews
Product Research
Competitor Monitoring
Product Inventory
The Amazon PPC is a PPC manager that provides information on how your PPC strategies are performing and this feature can be automated. Amazon SEO improves the keywords that you are using so that your search rankings are better. You can receive notifications of reviews, so that you can respond to negative reviews and you can sort reviews in different ways. Product research provides you information about the products that will give you the most profits and you will have access to Sellics Products Database. Competitor monitoring provides you information on your competitors such as their sales, keyword rankings, or if they are using your product listings.
The product inventory shows when your inventory is going to run out and it gives you notifications when your inventory is low. The monthly price for this service ranges from $67 to $317 per month depending on the profits your business makes through Amazon and they also offer a 14-day free trial. There are also biannual and annual plans that are cheaper. This Amazon PPC tool is a good choice if you prefer more of a focus on your products, competitor information, and SEO rankings.

Amazon PPC Tools with One Key Feature
There are many Amazon PPC tools that have a singular focus on one feature that is key to a business selling on Amazon. You can pick and choose in an a la carte way what services your business needs the most.
AMZ Alerts is an Amazon PPC tool that provides security for your listings to help prevent hijacking. This service provides you with many different features.
24/7 Listing Monitoring
Amazon Product Listing Alerts
Complete Amazon Review Alerts
Amazon Sale and Marketing Alerts
Business Automation
The main feature that AMZ Alerts offers is 24/7 monitoring of different information for your listings and checking for hijacking threats. You will receive Amazon sales and marketing alerts for information related to security including hijacked, suppressed, and piggybacked listings. This is an important feature so that you prevent loss of sales due to these three potential tricks used by your competitors. You will also get alerts for changes to best sellers, product keyword rankings, and price changes. Therefore, You can protect your listings against hijacking with this service and you will have access to other features as well.
You will receive alerts for when there are changes to your product listings with information including title, image, and category. They give you Amazon review alerts for when there are rating changes, reviews are deleted, and you receive negative reviews. This service automatically sends out Cease and Desist messages to hijackers asking them to remove their listings and automatically comments on negative reviews. Pricing for this service is $80 per month for 50 ASIN's monitored, $150 per month for 100 ASIN's monitored, and $200 per month for 200 ASIN's monitored. You will have a 10-day free trial. This is a service for businesses looking for a focus on listing security with some added features.
AMZ Tracker is an Amazon PPC tool focusing on tracking keywords and it has many features.
Conversion Rate Tracking
Super URLs
Vipon
Negative Review Alerts
Hijack Alerts
Keyword Research Tool
Deepwords
Competitor Analysis
Unicorn Smasher Pro
They track your conversion rate and let you know what is causing it to decrease so that you can make the proper adjustments. Super URLs is a feature that allows you to optimize your product page URL with the correct keywords to create a better ranking and drive more traffic. You are given access to Vipon, which allows you to promote and launch products and you can boost them at a rate you want. Negative review alerts let's you know whenever one of your products receives less than a 5-star rating so that you can respond right away and adjust your products. You can receive alerts whenever your competition hijacks one of your listing, which gives you a prompt notice to reclaim your listings.
The keyword research tool allows you to find words and phrases that are often searched for so that you can be ahead of your competition. AMZ Tracker describes Deepwords as a long-tail keyword search engine so that you know the highest-ranking keywords to use for your listings. You can receive analysis of your competitors to figure out what they are doing wrong, keep track of their sales, and see what changes they are making. The last feature is a Chrome extension called Unicorn Smasher Pro, which is for an Amazon search page that shows information such as the quality of your listing and number of reviews. The pricing for this service ranges from $50 per month for 110 words to $400 per month for 3000 words and you get a 7-day free trial. AMZ Tracker is a good choice for business owners looking for a service focused on keyword tracking that offers a lot of features.
FeedbackFive is an Amazon PPC tool focusing on feedback services and it provides many features.
Automate Emails
Custom Campaigns
Receive Alerts
Monitor Reviews
Manage Feedback
Email Analytics
This tool sends out customizable emails automatically to solicit feedback and reviews so that you can receive both from buyers. This is a basic feature for this type of tool, so you can build a good reputation with positive reviews and respond to negative feedback. There is a campaign overview page that lets you customize your campaigns to have better automated communication with buyers. It is a dashboard that lets you view feedback requests and manage your email campaigns. You can receive alerts for neutral or negative reviews and you can choose what times to receive them.
You can also decide whether to receive alerts individually or all of them once a day. Email analytics gives you information such as average review ratings over time, rating distribution by stars, and the percentage of five-star reviews. You can stay up to date with your product reviews on Amazon to make sure your business is maintaining a good reputation. The price ranges from $0 per month for 50 monthly emails to $59.99 per month for 8000 emails with higher pricing options for more emails. They offer a free trial for an unspecified amount of time. Being aware of feedback is important for a business selling on Amazon, which is why FeedbackFive can be a useful tool full of many features.
SellerLabs is an Amazon PPC tool that provides many different software that can all be purchased separately or together. FeedbackGenius is the software they have focusing on providing feedback services, which gives you access to a couple features.
Automated Buyer-Seller Messages
Product Reviews and Feedback Notifications
FeedbackGenius sends emails to you about feedback and reviews. This service allows you to automate your response messages so that you can save time. Messages with certain information such as shipping information or return information are sent out automatically at the correct times. You are also notified when a buyer leaves seller feedback for one of your products so that you know when to respond. They send you notifications for when a customer reviews one of your products or leaves feedback.
This keeps you informed about what buyers think about your products or business, so you are aware of what your doing right and what you are doing wrong. It is good to make any necessary adjustments to your products or business to continue receiving good reviews and positive feedback. Plans range from $0 per month for 100 emails to $250 per month for 60,000 emails and they offer a 30-day free trial. This is a tool for those looking for a feedback service that will provide all the necessary features.
Keyworx is another Amazon PPC tool that focuses on tracking keywords for Amazon products and offers a few features.
Organic Keyword Ranking
Automatic Tracking
Amazon Rank Tracker
Access to Amazon Experts said Case Study Vault
They allow you to make sure your PPC strategy is working by letting you check keyword rankings. This is to make sure you use the right keywords to maximize your profits. They measure keywords so that you can manage which ones to use on product listings. You have access to organic keyword rankings so that your products rank high in Amazon product searches. This tool provides automatic tracking of your marketing and promotional strategies, which lets you figure out the strategies that work and the ones that do not work for your business.
Keyworx provides you analysis on the organic rankings for every product by tracking them over time. Each plan provides you access to their Amazon experts, Amazon rank tracker, and their case study vault. They describe their vault as a private community where you can find the results of studies on Amazon SEO and marketing. The pricing ranges from $27 per month for 200 keywords to $297 per month for 5000 keywords, which gives you flexibility.
Listing Eagle is another Amazon PPC tool with a focus on security to prevent your Amazon listings from getting hijacked. There are a few features that this service offers.
Instant Notifications
Hijacker Responses
Bulk Upload ASIN
Listing Eagle provides you with 24/7 email and text message alerts so that you can be aware of hijacked or suppressed listings right away. Instant notifications for hijacked or suppressed listings are vital to your ability to respond to them quickly. They also give you template messages that can be customized and sent out to businesses that have hijacked or suppressed your listings. This saves you time because you can pick out the response you want and send it out right away.
You can save time with this service with the ability to view your seller accounts and load multiple ASIN's at once. This can allow you to focus your time in other areas of your business. The price is $9.97 per month for 1 ASIN/listing monitored, $19.97 for 10 ASIN/listings monitored, and $49.97 per month for 50 ASIN/listings monitored. Listing Eagles is a good service if you want one that is focused on listing security with all the features that are needed to protect your Amazon listings.
This Amazon PPC tool is focused on FBA profit tracking. Seller Legend offers the following features:
Seller Legend is an Amazon PPC too
Customer Research
Marketplace Dashboards with Widgets
Near-Real-time Order Data
Management Features
Automated Operating Expenses
Notifications
Status Emails
Download Data
Seller Legend offers a marketplace dashboard for major business entities with widgets for marketplaces, products, and customers. This can be important to stay up to date on information about the Amazon marketplace in an organized way. They provide real-time order data including pending orders, information refunded orders, and the ability to calculate your profits from orders. Their management features allow you to manage various aspects of your business such as products, your inventory, cost of goods, and customers. It is important to be able to manage these areas for your business on one service because it can save you time.
Seller Legend offers research on your customers with the ability to segment your customers by different criteria, receive information on customer watch listing, and tag customers by region. Automated operating expenses allows you to view and manage all your business expenses in one place. You can receive notifications for different information, receive emails that give updates on important data, and download data. The prices for this service ranges from $49.99 to $99.99 per month with increasing incentives as the price goes up and a 21-day free trial. This is a good service if you want one focused on profit tracking with many other features.
Shopkeeper is another Amazon PPC tool focused on profit tracking. They offer a few key features:
Profit Tracking
Inventory Forecast
Business Dashboard
Learning Resources
The first feature lets you track your profits and revenue, which considers all your expenses. They give you the ability to view this information with detailed expenses by each country that you sell Amazon products in. This feature also automatically shows your new sales, which is updated every 5 minutes. Inventory forecast lets you see how many products you have in stock so that you know when you are running out. Being able to view your stock is important so that you do not miss out on potential purchases.
They offer a business dashboard as well, which gives you the ability to view important information with widgets to make it organized. This information includes tracking your sales, calculating your profits, and forecasting your inventory. The learning resources give you access to a list of major Amazon software tools and people that can inform you about various aspects of selling on Amazon. Their prices range from $20 to $250 per month with each increasing in perks and they offer a 14-day free trial. Shopkeeper is a solid Amazon PPC tool for profit tracking that includes all the essential features and information you would need.