Amazon PPC Course Reviews | The Most Innovative Courses On The Market Today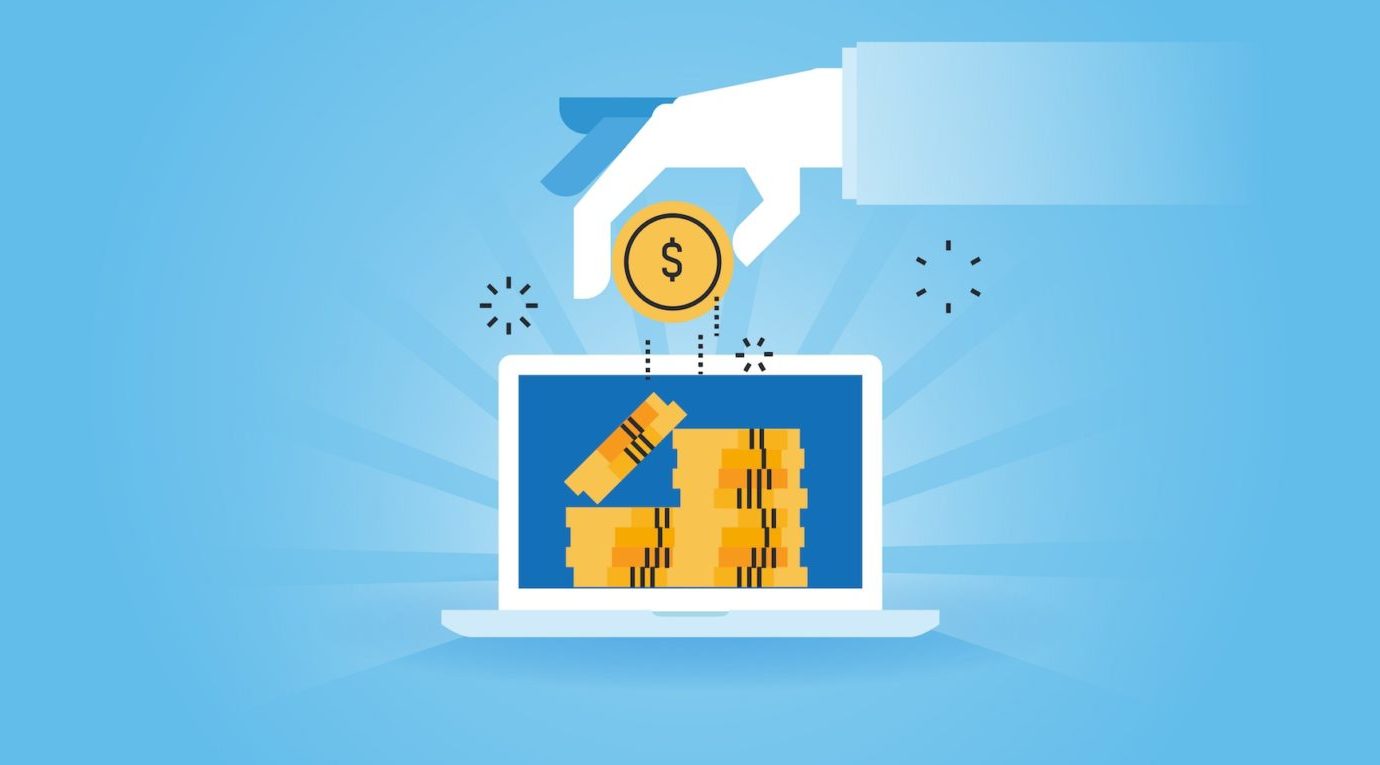 It is no secret that selling on Amazon is a wonderful opportunity that can yield a significant return on your investment if done properly. With the help of one of the best Amazon PPC courses, you can add a significant side revenue stream or even pursue an Amazon business as a full-time job.
However, selling on Amazon can be extremely challenging and competitive, especially if you have not received the proper education from an Amazon PPC course. Regardless of the product you choose to sell on Amazon, there is certain to be competition trying to outrank you in the search results.
Due to this, it can be highly beneficial to utilize Amazon PPC in order to stand out from the competition and have your products seen by your target customers. While it may seem difficult and confusing at first, you can quickly pick up successful Amazon PPC habits by going through a proven success Amazon PPC Course.


Related: Average Cost Per Click On Amazon
For your benefit, we have compiled a complete review guide of the best Amazon PPC courses on the market today. For each Amazon PPC courses discussed, you will learn the structure of the Amazon PPC course, what topics the course covers and what exactly to expect when enrolling, including price and previous customer satisfaction.
Without further ado, let's get into the top five amazon PPC courses on the market today.
5 of Our Favorite Amazon PPC Course Options
The Amazon PPC Mastery – which can be purchased on udemy.com – is arguably the most trusted Amazon PPC course on the market today. The main reason the course has been so successful is because of Greg Mercer, who is the instructor.
Greg Mercer is the founder of Jungle Scout – which is one of the most trusted Amazon product research tools. He has proven knowledge of how to get his trainees to profit using Amazon PPC.
Structure
The Amazon PPC Mastery by Udemy utilizes a series of videos in order to slowly bring you along until you are a complete master at Amazon PPC. Subsequently, this Amazon PPC course is fantastic for both those who are completely new to Amazon and longtime sellers who want to take their business to the next level.
In this course, you will learn a wide array of information about Amazon PPC, including keyword research basics, how to understand Amazon's search term and performance reports and how to troubleshoot your ad campaigns. In total, there are fourteen lectures about Amazon PPC, which teaches you everything you need to know in order to take your Amazon sales to the next level.

What you learn
If it helps you improve your Amazon PPC performance, then the Amazon PPC Mastery by Udemy covers it. From beginner information about understanding basic terms to advanced information about interpreting analytical information for improved performance, this course covers it all.
Here are just a few of the many topics that this Amazon PPC course covers:
What is Amazon sponsored ads?
Why should I use Amazon sponsored ads?
Pay per click (PPC) basics
Keyword research and how to set up campaigns
Basic optimization steps and best practices
How to troubleshoot common issues
By the end of the course, you will be much more confident and ready to sell more products on Amazon.
What to expect
Although the price varies depending on whether or not the course is on sale, the Amazon PPC Mastery offered by Udemy is one of the more affordable Amazon PPC courses, and it is one of the most in-depth courses on the market today.


Related: The ACoS formula
With just shy of a perfect five-star review, this is one of the most universally accepted PPC courses for both beginners and advanced Amazon sellers. Similar to selling on Amazon, finding the right Amazon PPC course is all about seeking a return on your initial investment. With Amazon PPC Mastery, you are putting yourself in a great position to increase your sales on Amazon.
---
Sponsored Products Academy may just be the most popular Amazon PPC course on the market today. In large part, their success can be attributed to their excellent instructor: Brian Johnson. Brian Johnson is an innovative mind in the Amazon PPC world and often gets his trainees a significant return on their Amazon PPC investment.
Structure
The Sponsored Products Academy breaks their training course up into four different segments that are each a week long. The first segment discusses bidding value and how what Brian Johnson refers to as "The Bidding Myth." In the second segment, you learn how to become profitable without making a ton of sales.
Related: Amazon Ads
Lastly, the third and fourth segments of the Sponsored Products Academy Amazon PPC course covers match types, organic rankings and how to "up level" your sponsored products game. Each week-long segment utilizes video lectures and actual real demonstrations to show you how to get the most out of your Amazon PPC ads. Along the way, everything is laid out in an easy to understand manner by Brian Johnson himself.
What you learn
As mentioned, the course is broken up into four different segments that are each a week long, and you learn a different set of material each week. The first week you learn more basic information about Amazon PPC, including definitions, match type overview and ad structure.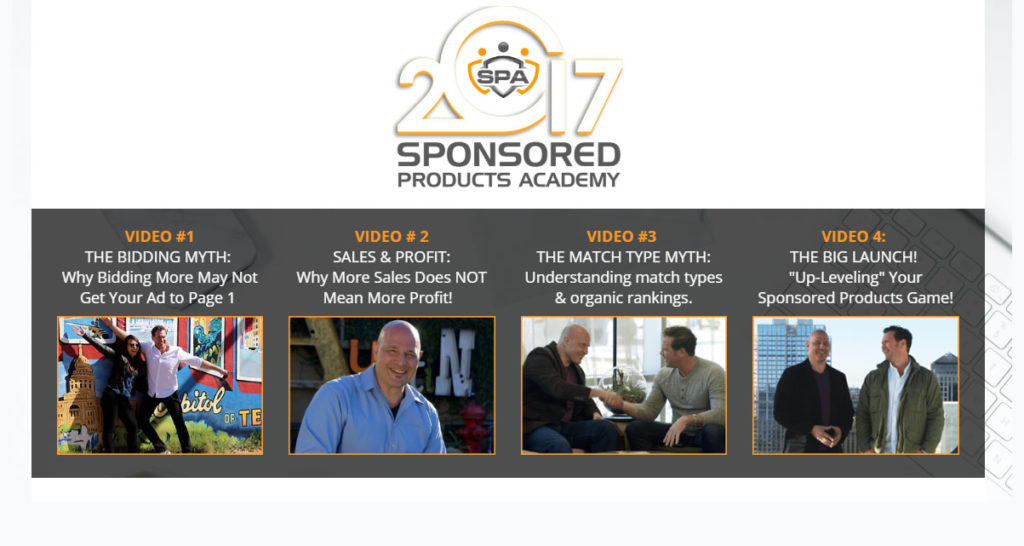 In week two, you begin to dive into more intermediate topics, such as keyword research, bid adjustments and search term report analysis. In weeks three and four you dive into more advanced topics that can leapfrog you far above the competition. The topics in weeks three and four are very in-depth and even cover ideas such as title lengths, advertising lifecycle and advanced troubleshooting.
What to expect
Although it is the most expensive Amazon PPC course on this list, it may just yield the highest return on your investment due to the advanced material it provides in a very easy to understand format. In order to assess whether or not the Sponsored Products Academy is worth going through, you need to look no further than the outstanding reviews it receives from previous trainees.
The best and most valuable part about the Sponsored Products Academy is the instructor – Brian Johnson – who lays the content out in an easy to understand format. Brian Johnson also has a wealth of experience making Amazon businesses successful – including both small, startup businesses and million-dollar Amazon stores. He can fully be trusted to help you take your Amazon sales to the next level.


---
The PPC Clinic instructed by Dan Moody is an extremely valuable Amazon PPC course for anyone who is looking for the highest quality content at the lowest price possible. The best part about this course is its immaculate structure and organization of material. Plus, it has an amazing instructor that fully understands the material that he discusses in the videos.
Structure
The PPC Clinic by Dan Moody does an amazing job of slowly walking each trainee through the process of becoming successful and fully understanding Amazon PPC ads. The course is broken up into five different parts, which are the introduction, keyword research, campaign setup, refining, and troubleshooting.
The entire video series can be watched within just a few short hours. However, it may be helpful to slow it down and take notes while you watch it. Nevertheless, it is very well organized and makes it easy for beginners to fully understand. For more advanced Amazon sellers, this course is still extremely helpful due to how well the information is explained and can serve as a refresher course if nothing else.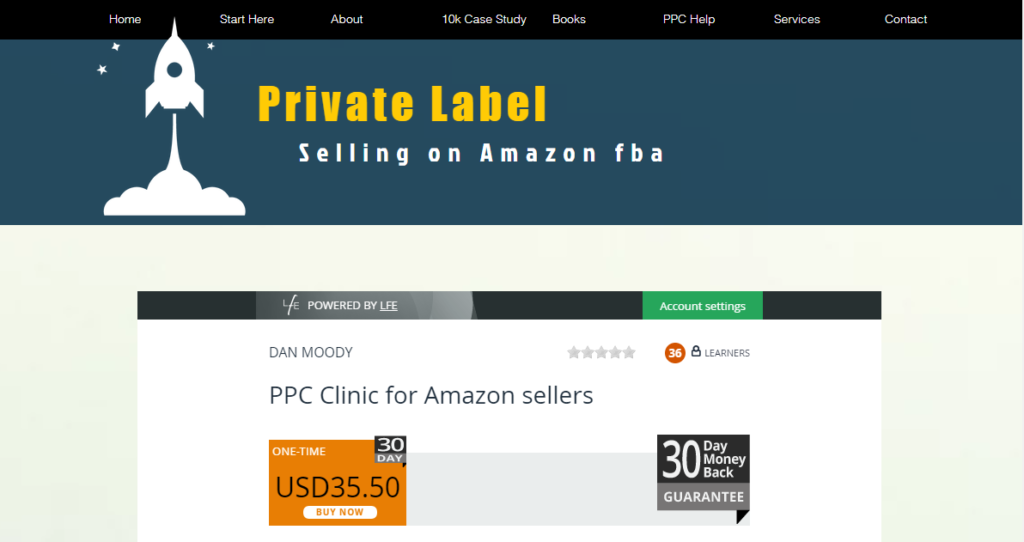 What you learn
Each unit covers a unique set of useful information as it pertains to Amazon PPC. The introduction explains definitions that are useful to understand throughout the entire lecture and gives you basic information that makes the learning process much easier. After the introduction, you learn how to conduct successful keyword research and write killer product titles in unit one.
Related: Amazon Sponsored Products Management
In unit two, campaign setup, you learn the difference between broad, phrase and exact, exactly how to setup your campaign from scratch and how to set up different campaign variations. Then, in units three and four, you learn how to adjust bids and keywords on the backend, how to use the search term report in excel and everything you need to know about troubleshooting.
What to expect
For many, the best part about the PPC Clinic by Dan Moody is that it is available at an extremely affordable cost. For less than $50, you can learn everything you need to know about researching and structuring amazing Amazon PPC ads.
If you are looking for a course with a fantastic instructor with experience that goes into depth on all relevant subjects that pertain to Amazon PPC for an extremely affordable price, then this is the perfect course for you. From what keyword research tools are best to utilize to how to use a search term report in excel to analyze your success, this course covers it all.


---
The most intriguing part about Amazon SEO Consultant is they focus almost entirely on Amazon PPC performance, which means they spent a great deal of time forming their content provided in their course. There is little doubt that when it comes to Amazon PPC, they deliver extraordinary results at a great price.
Structure
The Amazon SEO Consultant Amazon PPC course utilizes a series of video guides and lectures to help you gain the proper knowledge to become successful at Amazon PPC. The process is laid out in a six-step process, in which the instructor walks you through the entire process from keyword research to adjusting bid levels.
Related: Amazon Sponsored Products
The instructor – Thomas Buckland – is very intelligent about Amazon PPC and has a unique teaching style that helps his trainees learn in an easy manner. Amazon PPC can become overwhelming for many, but Thomas Buckland has found a way to easily teach all of the complexities of Amazon PPC in an easy to understand manner.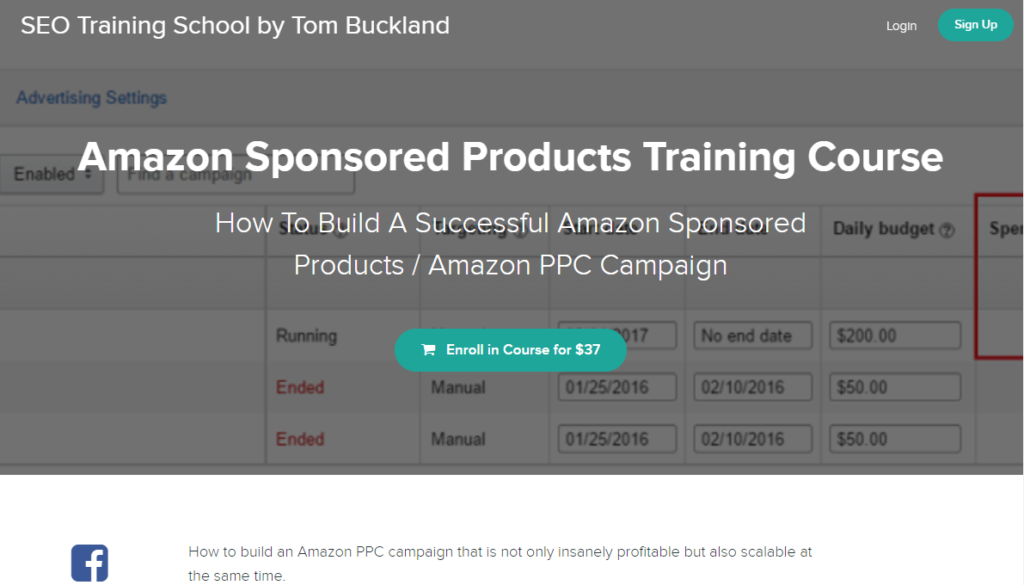 What you learn
The Amazon SEO Consultant course curriculum covers everything you need to know in order to be success as an Amazon seller and then some. In the introduction, you learn all of the necessary information before beginning, including definitions of ambiguous terms, and you learn the three core steps to a successful campaign.
After the introduction, you dive into a journey in which you learn how to find the right keywords, how to completely set up your campaign, how to optimize your bids, and how to scale the campaign to maximize revenue income. Then, Thomas Buckland ends the video series with a word of encouragement and a few final tips to help you get started.
What to expect
Despite the content being extremely in-depth and the massive amounts of time the instructor put into his videos, the entire Amazon PPC course is available at an extremely affordable price of $37. Along with the $37, you have lifetime access to all of his videos, so you can check back for a refresher course at any time.
Although Thomas Buckland may not yet be a well-known name in the industry, he is quickly gaining popularity. The Amazon SEO Consultant program can quickly give you an advantage over your competition. This is the perfect Amazon PPC course for anyone looking to gain an advantage with Amazon PPC and fully understand all of the necessary concepts. Plus, it's great if you're on a budget and trying to find the right Amazon PPC course to take.


---
Seller Labs Amazon Advertising is much different than the other Amazon PPC courses on this list. Unlike the others, Seller Labs actually does the keyword research, constructs the ad campaigns and adjusts the bids for you. For individuals who are limited on time and do not trust their own efforts, utilizing Seller Labs – who have proven results with Amazon PPC – is a great way to ensure the job is done correctly.
Structure
While there is not a teaching segment that comes when hiring Seller Labs, you can still learn a lot through watching them work. Seller labs researches and structures your Amazon Ads in a five-step process: audit, discover, share, optimize and deliver.
Related: How to Increase Sales on Amazon
In the first few stages – audit and discover – Seller Labs learns as much information as they possibly can about your Amazon business in order to structure a plan that helps improve upon your current results. After this, they structure successful ads and optimize them until they are the most profitable. Seller Labs also calls you bi-weekly in order to inform you about where they are at and the steps taken to get there.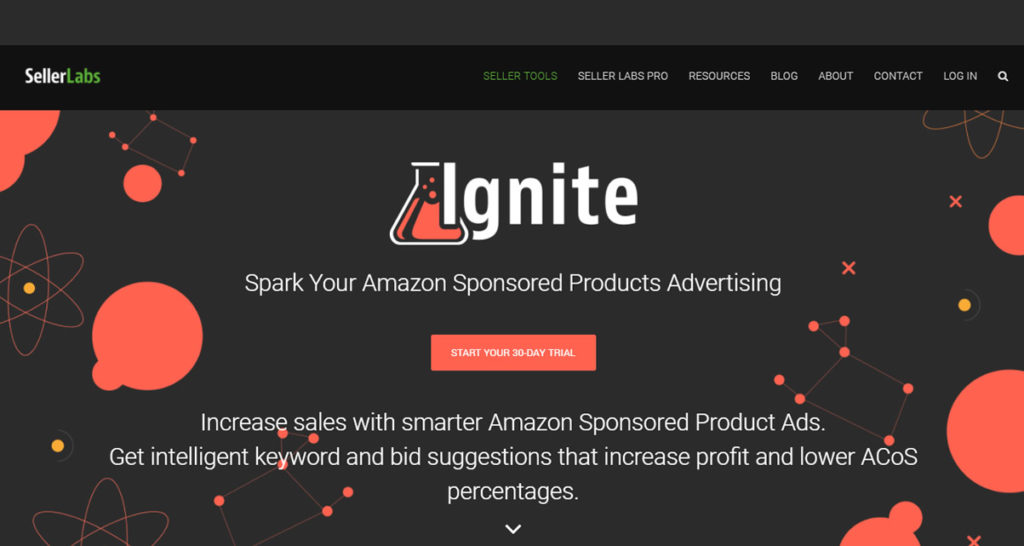 What you learn
From observing Seller Labs over the course of time, you can begin to pick up and learn their habits, which is often a more successful way of learning than studying and listening to lectures. However, Seller Labs is most ideal for individuals who are not able to put the proper amount of time into their Amazon PPC ads. Yet, they still want to optimize their ads and receive the most amount of profit possible.
By utilizing Seller Labs to run your Amazon PPC ads, you then give yourself the opportunity to focus your attention elsewhere, whether it is on a day job or other marketing avenues of your Amazon business. Also, utilizing Seller Labs is a great way to receive hands on assistance with your Amazon Ads whenever it is needed.
What to expect
As expected, Seller Labs is the most expensive option, but it is also the easiest and best way to ensure the job is done in a professional manner. We all have our strong points and weak points, and it is important to recognize which is which. In the event you simply are not good at structuring Amazon PPC ads no matter how hard you try, then Seller Labs is perfect for you.
However, for those who enjoy being hands on and simply need a little education and guidance as they get started, it may be best to choose one of the aforementioned Amazon PPC courses as they help you learn how to do it for yourself, so you do not have to rely on another company to do it for you.


Conclusion to Amazon PPC Course Reviews
Be sure to keep your personal abilities and preferences in mind when choosing the best Amazon PPC course for you personally. For those who have a larger budget and do not mind paying more for richer in-depth content, perhaps you are in a better position to try one of the more expensive courses. For those who are on a tight budget, utilizing the less expensive Amazon PPC courses is a great way to learn the basics and get you on your feet without spending a ton of money.
Related: Get Extra Support from Adbadger
Most importantly, remember to stay confident and remember that failure is a method of learning. Adapt, adjust and optimize after each failure, and you will start running profitable Amazon PPC ad campaigns in no time.