Cash Cow Pro Review – Analyzing Cash Cow Pro for Selling on Amazon | SalesFunnelHQ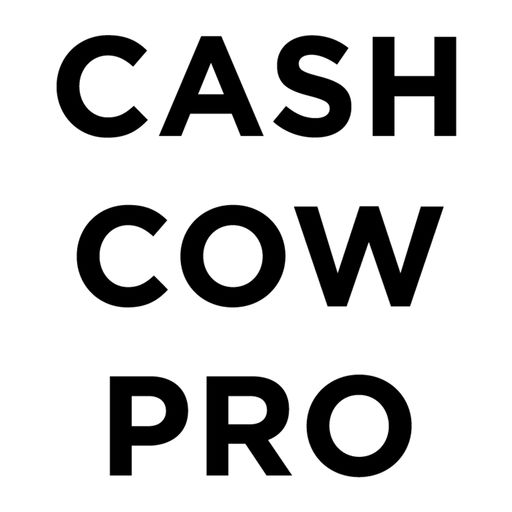 If you have been running a business on Amazon, you know managing several products and keeping all of them organized may become difficult after a while. Every once and a while, I receive questions about what tool I would suggest; therefore, with this Cash Cow Pro review, I will be going over the one that has been working for me.

Cash Cow Pro Review

Essentially, Cash Cow Pro is an analytics tool which truly helps you understand the profitability of your business on Amazon, even though it also has two operational features; therefore, I split the review into a couple of sections. I apologize ahead of time that it'll be a long article as I attempt to describe everything as suitably as I can.

Amazon Business Analytics

General bookkeeping tools will assist with high-level management of your company, yet they oftentimes are not very helpful when it comes to assessing the performance of certain products. This information is crucial as the Amazon marketplace becomes increasingly competitive because success with a business on Amazon is about having the ability to scale. If the product is not offering a good return on money and/or time, you either have to work on improving it or placing those resources elsewhere. Either way, your initial step is having access to the proper details.

Between storage, fulfillment fees, shipping, advertising, returns, etc., margins quickly can decrease, which makes it hard to truly know how profitable the product is. An excellent analytics tool is going to assist you in seeing exactly what is happening at the SKU level for you to make informed choices.

At the end of a day, you'll want to know these things:

The profitability of the product.
Is there any room for improvement?
Those questions may be answered in a couple of different ways; however, it is vital to look at both. With this in mind, let us break things down further by separately assessing each question.

How profitable is the product?

Cash Cow Pro offers you the following information to answer the question:

Return on Investment
Net Profit ($)
Net Profit (%)
Besides assessing returns of your current products, you also can see the same details for possible products, assisting you in deciding if a market is worth getting into. Here's a screenshot showing the outputs and inputs of the ROI analysis.

There is also other information, yet those are the main metrics I usually keep my eye on to check if the results are meeting all expectations. You also will have the ability to see these details in chart format, so it is simple to check how a product has been trending over a period of time.

Is there any room for improvement?

While the response to the first question is vital, it does not alert you if your product has reached its potential; therefore, you cannot truly make a choice on those details alone. First, you have to know whether there is room for improvement before you decide what to do with the product. It's where an analytics tool for Amazon really can assist in managing your company.

While there are many metrics available to look at, I mainly concentrate on these:

Keyword Tracking – It's possible to check how your ranking changes over a period of time for certain keyword searches.
Sales – This tool shows your average day-to-day sales versus the average of your leading five competitors for you to check how you compare.
Conversions – It's likely one of the most crucial things I look at since it is a key factor within your search ranking on Amazon, so you need to pay attention to this metric.
Page Session and View Data – It tells you how much visibility the product is getting. While it isn't always simple to interpret an absolute number, I'll check how the data is trending over a period of time.
Also, they have a Buy Box percent metric that is helpful if you do not follow their private label business model.
There are other details to check, yet this is the information which helps me truly understand what is going on with the product and if there is anything I must fix. If the competition is selling more than I am, I have to figure out if I have an issue with visibility or conversions. If sessions are low but conversions are high, it means I have to improve my keyword targeting. I will check this along with the keyword tracking segment to assist in pinpointing where there may be an issue.

If conversions are low but sessions are high, I must improve the quality of the listing. If both conversions and visibility are poor, I must consider thoroughly redoing my whole listing from scratch.

Either way, having easily accessible information is needed to make good choices.

Operational Features

While having information is good, running a business on Amazon requires more than merely analyzing numbers. This analytics tool has operational features which help in these areas:

Orders – This is not actually an operational feature, yet I wanted to mention that they have filters in order for you to easily only see discounted orders or full price orders. You also have the ability to easily see all repeat buys.
A/B Split Testing – It's possible to test various elements of the listing (Images, Price, Bullets, Title) in order to optimize profitability.
Email Messaging – Like Feedback Genius, you have the ability to send follow-up emails to consumers who've ordered your product via Amazon.
Inventory Monitoring – It's possible to easily check your average sales per day for a product and when current inventory is predicted to be exhausted.
Product Selection – Three components to the product selection module include: (1) Chrome extension like Jungle Scout.
(2) Filter-based tool which permits users to set certain criteria.
(3) Tool allowing users to keep track of possible products as well as analyze the ROI.

Product Selection

I wanted to concentrate on the product selection features in a bit more detail as there are three tools to use, and selecting the correct product is very important. Mostly, it's possible to always update the listing if you have made errors with images, copywriting, or keyword choice, yet it isn't simple to recover if you have selected the incorrect product.

Chrome Extension

Here's a screenshot of the results for browsing "garlic press". As aforementioned, Chrome extension functionality is like Jungle Scout, so you'll receive an estimate of BSR, reviews, sales, etc. Also, it has a great feature which informs you if a product is "Out of Range" or it is a "Great Market", which ought to be useful for those just getting started. Yet ideally, you ought to have the ability to decide whether a market is worth your time simply by checking out the results.

Once you have identified a certain product which looks as if it has potential, it's possible to optionally save it to the account for future reference.

Filter-Based Tool

It helps to narrow down your options by just displaying products which fit your specific criteria. As one example, it'd be easy to concentrate on products in the Sports and Outdoor category which sell over $10,000 a month.

ROI Analysis Tool

It's the same feature that was mentioned while addressing the How Profitable Is My Product? question; however, it is just as useful within the process of product selection. Here's the same screenshot shared earlier, yet by entering a couple of assumptions concerning sales, shipping/production, and PPC spend, it's possible to gain a clear sense of the projected return.

In my opinion, it's important for new sellers as they oftentimes concentrate more on profit than cash flow. Lengthy lead times mean you must invest more capital into a product, affecting the quantity of money you have tied up.

Besides the forecasted Breakeven Date, the tool additionally estimates the cash flow moving forward to gain a sense of how the cash position is going to grow, when it's possible to begin to invest in new products, or when to distribute money to yourself. The cash flow prediction is a bit crude in the sense that it does not integrate a growth rate, yet it still is an excellent tool for when you are comparing various markets.

Pricing

As of this writing, the cost is $49.97 a month (or $497 per year).

That's a fair price for all of the analytics you receive, yet you actually begin seeing the value while browsing the operational side as it may replace a couple of other tools I personally enjoy having in my business.

Though this is a review for Cash Cow Pro, I thought it'd be useful to compare the tool to additional feature-specific choices it may replace:

Inventory Monitoring –
I still utilize Amazon's reporting as well as my own spreadsheets; therefore, Cash Cow Pro does not really save me money here, yet it does assist me in being more efficient. I have pals who utilize Forcastly which costs $49/month.

Product Selection –
Jungle Scout is the tool of choice when it comes to Chrome extensions; however, this analytics tool has the extra filter-based tool and ROI analysis tool which are very useful. As the Jungle Scout extension possesses some features Cash Cow Pro does not have, it'll come at a one-time-cost of $197 for its pro version, and it's robust enough to get the job accomplished.

Email Messaging –
I utilize Feedback Genius that starts at $20/month for sending over 100 emails a month. Its email system does not seem to have as many features as some others, yet similar to Jungle Scout, it appears as if it will get the job accomplished. I have not actually utilized their system and will likely stick to Feedback Genius. This system would likely be alright if you are a small seller wanting to keep costs down; however, you may want to think about changing to a dedicated service as you expand. The great thing is that it is good enough.

Split Testing –
Amazon split testing's current leader is likely Splitly, which begins at $47/month. I am just running my initial campaigns using Cash Cow Pro, and everything seems to be working OK. It is too soon to spotlight any specific results; however, I'm pleased with its interface and features.

The inventory monitoring tool is the one I would say is optional. In my opinion, the other ones are important and cost $197 upfront for Jungle Scout, in addition to at least $67/ month if you subscribe to the various services. I understand the advantages of using services that focus on one thing. A business that provides all those various features cannot easily compete as far as quality with businesses that spend all their time on something specific. But while operating a business, you have to weigh the benefits and cost of various options, and I see the suite of tools on Cash Cow Pro as a good way to gain accessibility to all those features when cost is a main concern.

As your company expands, it's possible to begin considering subscribing to some of those other services and relying less upon Cash Cow Pro as an all-in-one option. As noted above and as an example, I continue to utilize Feedback Genius because I love the extra features it offers. But if I were just starting up, I certainly would want to eliminate that expense.

I hope you found this review of Cash Cow Pro useful, yet do not hesitate to reach out if there are any questions. Now, let's move on…
Click here to head to Cash Cow Pro and give them a test run. If you do use their software and click through my link, I will make a small commission that keeps this site going. Thanks!
Ways to Optimize Your Product Listings on Amazon

Are you doing everything possible as a seller to reap your benefits, or have you placed your Amazon plan on autopilot?

If you really know that you want to begin spending more time working on driving more Amazon sales, an excellent place to begin is with the product listings themselves.

In order to optimize the listings as well as capture more sales upon the channel this quarter, concentrate on the following five areas:

Product Title

If you are curious about optimizing an Amazon product listing page, one place to begin is with the title itself. The title oftentimes acts as a first impression—it'll help set the stage for what's to be expected.

Product titles that are well-optimized make it simpler for consumers to know within a couple of seconds if what you are offering aligns with what they are looking for. A product title, in other words, allows consumers to rapidly determine if they ought to travel to the page in order to learn more about the product or instead leave, searching for a better match. A strategically written product title also can have a positive effect on the positioning or ranking of the product in search results.

Product Description

After the title gets optimized, the next aspect to focus on is the product description. Similar to the title, the product description additionally serves a critical function when it comes to driving more product sales.

A product title's purpose includes providing shoppers a rapid description and summary of what it is that you are offering. On the other hand, the product description's purpose includes providing shoppers greater specifics and details about the product and helping folks better understand the primary benefits of using and buying your product.

Product Images

If you need to convince buyers to purchase from you, you must build trust with them as well as assist them in overcoming any reservations or objections they initially might have. Imagine it: your potential customers do not have the chance to shop in the same way they do as they stroll into a brick-and-mortar shop. In a physical shop, consumers are able to pick products up in their hands. They're able to closely look at them, feel them, and even smell them before they decide whether or not to purchase.

Things are different in ecommerce. Shoppers in most cases do not have the chance to try before buying. They cannot get up close and personal with the products. There aren't any test runs. In turn, you must go above and beyond to assist them in imagining what it'd be like to hold your product within their hands.

Reviews

The review section is one other area it's possible to optimize in order to drive more Amazon sales. You can't incentivize folks to leave good product reviews—that isn't the kind of optimization or hack we are referring to. However, there are things it's possible to do to get more folks to leave authentic, thoughtful, and objective product reviews. Here are three tips for driving customers to leave more quality product reviews on your pages:

Offer exceptional customer service at each stage.
Send out follow-up emails.
Regularly engage with audience.
A/B Testing

The last way to optimize product listings includes leveraging software which permits you to run split tests on various elements of your product page.
Utilizing a tool such as Splitly, it's possible to test the title, images, description, standard price, sale price, and features of your listing.