How To Increase Online Sales On Amazon | Different Tactics To Boost Your Amazon Revenue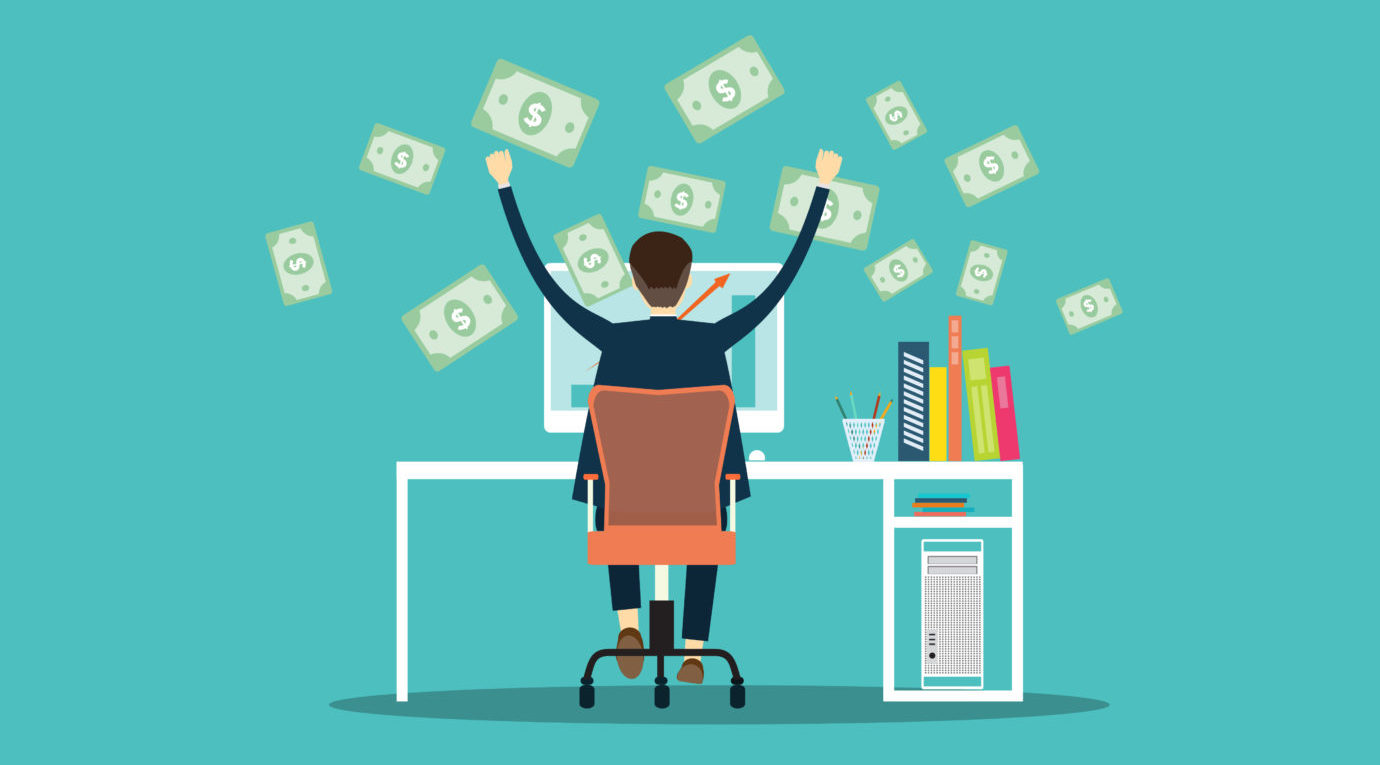 If you are a seller on Amazon, then you probably know the remarkable benefits of selling on the biggest online marketplace in the world. You get the opportunity to reach a global audience, a pre-existing customer base, brand visibility, amplified growth, and connection with a credible sales platform.  However, maximizing these benefits, and figuring out how to increase online sales on Amazon is not as easy as registering as a seller on Amazon.
Now the million-dollar question pops up: how to increase online sales on Amazon? What tactics can help me boost sales and visibility on the marketplace? How can I leverage the power of the platform to build my business effectively?
This article covers every strategy you should know on how to increase online sales on Amazon. Many of them are practical tips from sellers who are performing remarkably well on the platform and how you can utilize them for your business.
Regardless of where you are – a beginner looking to establish your online empire, a craftsperson seeking a way to market their handmade works, or a seller looking for ways to increase sales to complete your e-commerce website – online marketplaces give every seller a chance to display their products before millions of shoppers. Many of these tips are generic and should work for whatever business you run on Amazon. Remember, it never hurts to learn or take notes from pros.


How to Increase Online Sales on Amazon
Before you can increase sales and get significant results from your product campaigns, you need to start on the right footing. From getting the right product and optimizing your product listing, to pricing and getting reviews for social proofs, there are many things you need to work on right from the beginning.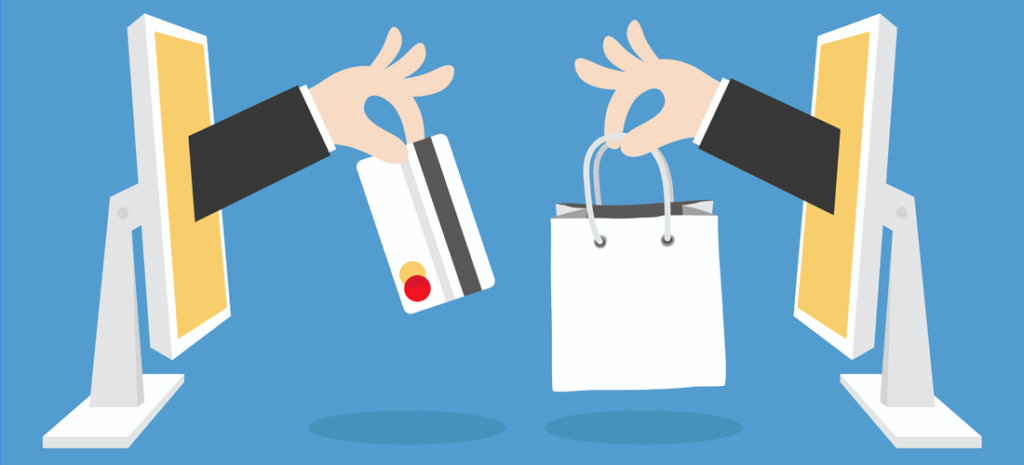 Find the right product to sell
Getting your products right is the first and most important point for succeeding on Amazon. No magic will help you sell if customers are not interested in your offering. Maybe you are stuck on the best product to sell or trying to find extra products that will increase your sales and improve your profit margin. Whatever reason you have, here are tips you can use to find bestselling products on the Amazon Marketplace.
Related: Amazon Ads
When it comes to the expansion of your product lines, there are two conventional approaches you can take. The first is to identify products in a niche, or a market gap that hasn't been filled. The second is to pinpoint the products that shoppers are constantly requesting for (best sellers) and build your business around that.
The shortcoming of the first strategy, despite the incredible business opportunity in identifying a need in the market, is the risk involved. This method is majorly applicable if you are a manufacturing company looking to launch its product online. Otherwise, we would focus on the second approach, which is identifying bestselling products on the Amazon marketplace.
Identifying Best Sellers
If you are beginning from the ground up without any particular product in mind, the Amazon Best Seller Page is one of the excellent places to begin the process. The Amazon Best Seller Page gives you the collection of the top 100 best-selling products in every category or sub-category.
If you are already a seller on Amazon, you probably already know this. The important thing is how well you are taking advantage of the information provided by the page. By face value, what many sellers see is basic information that shows successful businesses. What you should do, as a seller with dreams of growing your business to another pedestal, is evaluate the data to gain a profitable understanding of the most popular products on Amazon.


Related: Amazon Sponsored Product Software
What the page is simply showing you are the products that could reward your time and effort in sales. Despite the potentials they hold above other businesses, there are other factors discussed below that you should consider.
Amazon Best Sellers Rank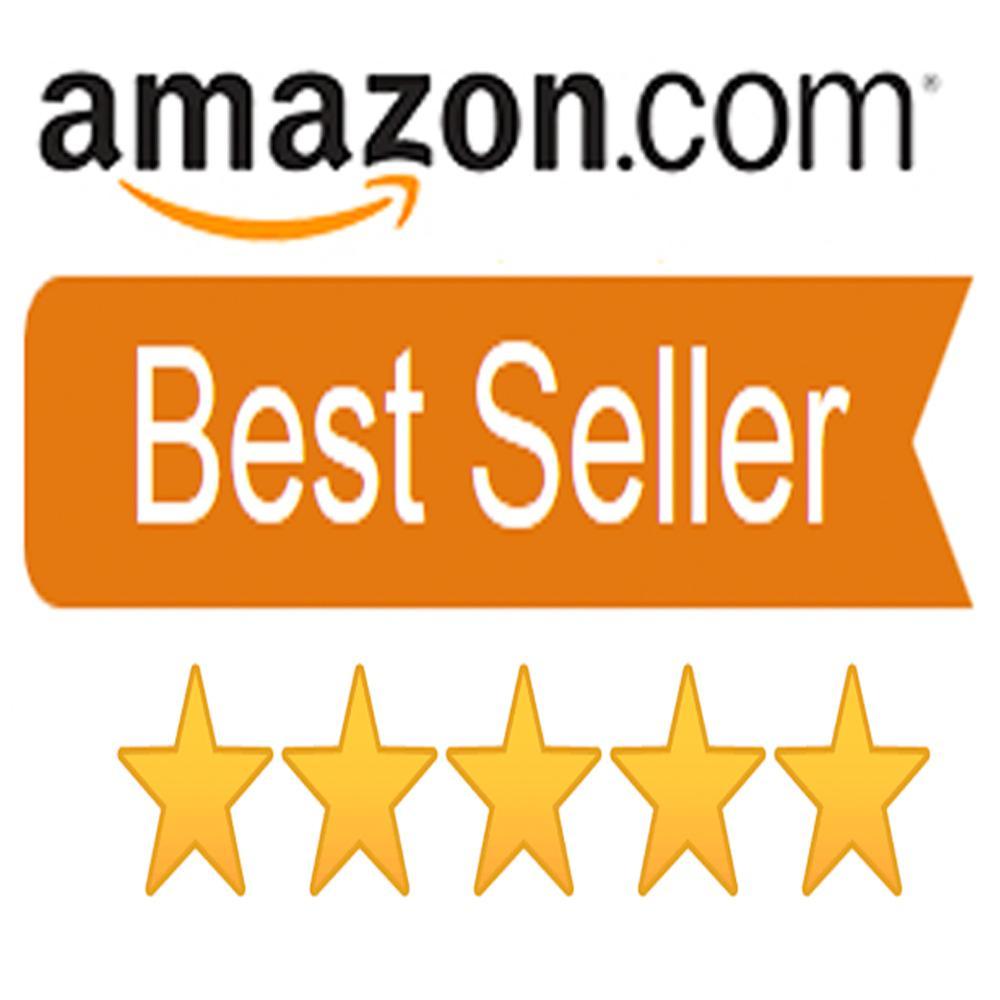 The drawback to using Amazon Best Sellers Page is that it lists only 100 products out of millions that belong in the same category. This is not close to enough, and that is where the BSR or best sellers ranking comes in.
Every product on Amazon has a BSR, usually available on the details page of the particular product. The rank shows the positions of the product in its own category and sub-category based on the number of sales.
Amazon High Demand
Although it would be great to know the precise number of customers who have bought a particular product, Amazon has made that information private. This indicates that the only data we have to utilize is the best-sellers rank. BSR remains a good metric for deciding how high in demand a product is on the Amazon Marketplace. Sales volume is only available for the sellers.
Seller's Tip: You can estimate possible sales numbers using the product's BSR. Typically, products within the 8,000 – 10,000 BSR range get about four to six sales daily. This number increases to six or eight if the product's BSR is between 5,000 and 8,000, 10 to 12 if the BSR is between 2,000 and 5,000, and the number is even higher if the product ranks in the top 2,000. Sales are often dependent on seasons (Christmas-related products) and the product category.
One important fact you should note is that numbers alone do not count because of the inequality of many BSRs.
Consider this fact: A product with BSR of 5,887 in a category like Home and Kitchen (with about 6.6 million results and definitely one of the most popular categories) is noteworthy. What it means is that the product belongs to the top 1%. Considering that ranking in the top 5-10% of any product category means the product is a best seller, ranking in the top 1% is significantly better.
If another product has the same rank in a sub-category like professional medical supplies, this indicates that the product ranks among the top 25%. This is a big disparity, but the other point to consider here is that even percentages have different significance in different categories.
An example is if a product ranks in the top 1% in Home and Kitchen category and another product ranks 1% in Industry and Science category, their rate of demand won't be the same.


Seller Tip: To discover the number of products in a particular category, simply choose the matching category from the drop-down menu on the left of the search box and input the left and right square bracket ([]) into the search bar. The total number of products in that category will show up.
Product Demand on Amazon
There are varying levels of demand on Amazon and that could help identify which products are more common among shoppers and which are not. The following are the categories of highly demanded products on Amazon:
Health and Personal Care
Home and Kitchen
Beauty
Sports and Outdoors
Moderate demand product categories
Pet Supplies
Toys and Games
Office Products
Home Improvement
Low demand product categories
Automotive
Industrial and Scientific
Musical Instruments
Art and Crafts
This does not mean you should not target less common categories; what it means is that you would have to be reasonable with your prospects. Since Amazon does not actually give us an accurate sales figure, this is the only data available to work with.


Seller's Tip: To make your research process faster and convenient, you can download DS Amazon Quick View extension on Google Chrome. The extension is designed to show the BSR and other product details of a product on the search results page without necessarily having to click on each product page.
Check for Profitability
This is another point you should note. Having a good BSR ranking on Amazon does not automatically mean the product would be profitable to label and sell. The following are key factors you should consider to determine the profitability of a particular product to your business.
What is the profit margin of the product?
Although you can earn significant money from selling many units of products with low-profit margin (i.e. mobile phone cases), if you are starting out on Amazon, you should consider starting out with products whose selling price is above $20. The basic rule many successful Amazon sellers follow is to find products with a 50% profit margin and 100% markup.
Small and Light
You also need to take note of the size and weight of the item. Big and heavy goods cost more to ship from the supplier and deliver to your customers. You should also be wary of fragile products because they are more prone to damage in transit, which contributes to losses.
Seasonality
This is highly up to you. You can decide whether you want a product that people buy consistently throughout the year or products that are more seasonal. You should put the shelf life into consideration. Consider mobile phone cases for instance: as the years roll by, the demand for the product decreases because new models will be released. This does not mean you can't consider selling this product; you will just need to keep up with the demand and know when to reduce your order.
The above suggestions will give you a perspective of things when deliberating on the best product to sell on Amazon.
Seller's Tip: After deciding what product to sell, you need to get through to reliable suppliers for that product. Alibaba.com is a good place to start
Beat the Competition
The major roadblock to solving how to increase online sales on Amazon, is the level of competition. This is why your primary target should be finding ways to be prominent amidst your competitors.
If you can't find a way to do that, every effort you put into getting your product will be for nothing, and you can practically forget any chance of succeeding on the platform.


Related: Amazon Sponsored Products Management
If you are ready to go to any length to ensure that your business succeeds, you need to know that the process is not magic. It takes staying consistent, dedicating time and energy, particularly if you're just starting out. The tips in this article will help you remarkably on that path.
Optimize Your Listings

Listing optimization is one of the most important steps to figuring out how to increase online sales on Amazon or any other e-commerce site. You need to spend time to improve your product listings because of the effect it has on product visibility. Some of the tips for optimization you should consider are:
Work on your product titles
If you pay attention, you'll discover that the titles of products on Amazon are usually longer compared to other online stores. This is because Amazon gives you 500 characters to utilize and you can fully maximize that for your products. You should also know that buyers evaluate your products using the title of your product, therefore Amazon wants you to make your title concise and descriptive. Here are a few points that should be in your title:
Name of the Product
Brand Name
Product features such as size, color, or usage
For instance, if you sell men's trousers, your title could contain: Adyn (brand name) – Silk (material type) – Men's Trouser – Stretchable – Slim Fit – Blue and Black Color – Set of Two – Plain Design Silk Men's Trousers.
Due to the lengthier character options, you can fill your titles with high-performing keywords with the hope of outranking products with shorter titles. Regardless, it is important that your title contains relevant information, employing keywords that your potential customers use when searching for similar products. This simply means filling up your title with irrelevant words won't help you.


Related: Amazon Sponsored Products
If you don't know where to get resources for keywords, you can use the search report tool on Seller's Central. You can use the search box as well. Input your main keyword and Amazon will automatically suggest a list of terms that are related or associated with the keyword. These related terms are shown according to the search volume. This could be an excellent way to gain insight into what shoppers are searching for and if they are relevant, include the terms in your product listings to boost their visibility in searches.
There are many other tools available that can aid your keyword research process, but the two major ones you can try are Jungle Scout and Keywordtool.io.
Create a Convincing Product Description
When setting up your listings, you need to be as comprehensive and precise as possible. Also, format important points about your product with bullets to make it easy to track. Reports have shown that this can increase your sales significantly.
You can start this process by making a list of the five most important features of the products, including the dimensions, and if applicable, warranty details. Remember this is not the section for providing information on promotions, shipping, pricing, or your business. It should be entirely about your product.
Related: Amazon Headline Search Ads
Another essential tip on this subject is to put yourself in the shoes of your potential customers.
What would your customers want to know about your product? It would be highly helpful to include frequently asked questions in the product description. As you make sales and gain more customers, you can then start to track the questions they ask. You can also check your competitors' product page or ask people around you what they would be curious to know.


Utilize Backend Search Terms
You need to note that your products will only be visible on search result pages if they contain all the terms that the shopper used in their search query. This means that it is not just about knowing which keywords to use, you should put them somewhere in your product listing if you want your products to show up in every relevant search result page possible.
The backend search fields in Amazon Seller Central were created for this purpose – to give you the opportunity to include hidden keywords in a product.
Seller Tip: If you are using the Amazon backend search field, use hyphenated words anywhere possible. This is because they encompass all possible combinations. For instance, anti-aging would include: anti, anti-aging, anti aging, and antiaging. This is very necessary because different shoppers have their unique way or variations of searching for your product.
Optimize your Visual Appeal
Your image choices have significant effects on how many customers you convert on the platform.
Most online shoppers depend on product images and description when deciding on a purchase. A 2015-2015 survey done by Shotfarm Product Information Report covered about 1,500 online shoppers and discovered how important pictures are to them. 30 percent of the shoppers said images play an important role, while 63 percent said images are highly necessary to them. This indicates that 93 percent of the shoppers in that survey hold images in high regard, which ultimately makes images an essential process of increasing sales on Amazon.
Related: How to Advertise on Amazon
Online shoppers said that pictures are considerably more important than reviews, which shows how significant the information directly provided by sellers is. This is why Amazon, like every other major online marketplace, has a basic guideline or requirement for product images.
Amazon categorically mentioned that every product image must be clear, concise, easy to comprehend, alluring, and detailed. The product image guideline suggests that uploaded images must have a minimum of 1,000 pixels both in height and width. Abiding by this guideline ensures that users can use the Amazon's zoom feature, which has been said to improve sales.
The following are helpful tips for optimizing your images:


Invest in quality pictures
One major marketing point for online sellers is to spend money on quality photos to their capability. This is because it could be the reason a shopper buys your product or not. Regardless of the amount you invest in SEO or the quality of your products, if your products don't have professional photos, no shopper would be encouraged to buy them. Then you would have expended the energy and money used for setting up your online store for nothing.
Use different varieties
On the Amazon platform, you are going head to head with thousands of other businesses and you need every advantage possible present your story and motivate potential buyers to click on your products and buy. If the entire pictures for your products are uniform with similar plain white background, location, appearance, or pattern, you would have depreciated the value of the consumer's experience.
For every product, target up to two or three high-grade white background pictures, including three to seven lifestyle images, each featuring different models in different places and poses. The diversified images give your customers an overview of what it would be like using your products.
Include graphs when applicable
Including extra graphics in product photos can have significant effects. Identify the important points in your product images to give potential customers a clearer perspective of your product's description in a glance. Place emphasis on important features using visual cues to help your customers understand the value of your product immediately, so they won't have to go through the stress of reading long texts.
Use your pictures to tell a story
About 50 percent of Amazon purchases take place on mobile. You can tell a story with your images as your customers swipe through so they can make a decision to purchase your product guided by what they've seen.


Include videos on your page
There are buyers who have to have as many details as they can get, especially if the product is expensive. You can create a video on the page showing how your product can be used or the important facts they should know. The extra video may be just the motivation they need to make a purchase.
Abide by the rules
To effectively solve how to increase online sales on Amazon, you must understand and abide by the rules and regulations put in place by Amazon. It is important that you obey them become failing to do so may incur penalties, like getting your account suspended temporarily or permanently. Complying with the rules and regulations will keep you ready for sales boosts with glitches.
Quality listings
Quality Amazon listings are important for boosting your rank in search results and increasing product sales. Amazon is constantly changing their guidelines for listing, therefore every Amazon vendor must stay up to date with the dos and don'ts of product listings.
Related: Get Extra Support from Adbadger
Reviews
Building reviews is another important marketing strategy for boosting your rank in Amazon search result pages; however, it is crucial that you abide by the stringent communication rules stipulated by Amazon. You can include links to the review page in your email updates and notifications. However, requesting positive reviews or offering a reward such as a coupon for review is unacceptable.
Stay updated
Finally, your journey on Amazon Marketplace begins by constantly updating your product listings to match Amazon's quality listing requirements and keeping your communications straight with buyers. Failure to do this right would render any extra marketing effort such as social media throws and Amazon Ads futile.


Utilize the benefits of the flyover effect
There are millions of products listed on huge marketplaces like Amazon. When you create large inventories, even if your brand is popular, some sets of products will get significant visibility than the others. This is because the visible products enjoy the advantages of a flyover effect and the less visible stay hidden.
For the purpose of boosting your sell-through in a composed manner, you should group your inventory and create your flywheel for the less visible products. A proven method for this process involves the following:
Include these products on FBA to make them eligible for Prime shipping and attain visibility.
Use both Headline Search and Sponsored Ads to market the product consistently for two to three weeks. A significant push in a limited period can help.
Incorporate a step that enables you to request specific feedback on the products.
Improve your Amazon sales funnel
If a user visits your product page, there is a high probability that they are interested in your offering. However, if they don't end up making a purchase, it means you haven't created enough impression in their mind to make a purchase. The best way to solve this issue is to make an evaluation of your landing page, noting whatever reservations your potential customers may have. Afterward, provide answers to all those reservations in your sales copy.
Related: Amazon Marketing Services 101
A good instance is a section set for questions and answers on Amazon product pages. Whenever people have questions about a product, they have a reservation. Amazon included the section to clear doubts about a product.
Shield your products from third party competitors
When creating your campaigns, set it up so that the customer's journey to discovering and choosing your brand goes under a particular price. Create product labels that categorize products according to prices, omit as many Stock Keeping Units (SKUs) as possible, and you will be confident that a third party won't get your customers by giving them lesser rates. By opting not to bid on specific products, you can win the battle against competitors on Amazon.
Improve your product listing with Ads
Studies have shown that most consumers begin their product searches on Amazon. More sellers are planning to increase their advertising budget on Amazon to boost their sales. Simply put, Amazon is the new haven or search engine for product manufacturers and retailers; therefore you must plan your campaign strategies to boost brand visibility and sales and improve your organic rankings in Amazon product searches.


Amazon Sponsored Products
Although optimizing your listings can help boost your rank in organic searches, it is not the only way to increase your visibility on Amazon.
Sponsored Product is one of the three advertising options on Amazon Marketing Services for promoting your product and increasing visibility. If you want to promote a particular product, you will be allowed to set keywords and decide your cost-per-click bid.
After launching your ad campaign, your product will be shown anytime any customer searches for a related keyword, and you will not be charged until a shopper clicks on the ad.
Seller Tip: You will find it impossible to outbid your competitors if you list your promoted product in the wrong category. You may not know, but Amazon suggests the most popular category for your preferred keyword. Mostly, the promoted products in that category would get more visibility than products itemized in other categories.
Use tools to boost sales
It is very important to have a number of tools stacked up at your disposal that can make a significant difference to your marketing efforts. There are keyword research tools that can help you stand out amidst competitors and save you time. Some tools will prove really beneficial for the following tips.
Evaluate the competition
If you are not keeping track of your competitors' performance, you may be missing out on what is perhaps the best way to boost ROI on Amazon. The following are tools you can use for marketing and boosting sales:
SEMRush: Used for collecting information for ad and organic keywords to check your competitor's rank.
Ahrefs: You can use this to know which of your competitors' pages are performing well. If there is a landing page that is driving traffic to their product page, this tool will tell you about it.
Moat: This tool is excellent for finding out which ads your competition is using. For this tool to help, you may have to turn off your ad blocker. It will help you find out how your competitors are targeting the customers available.
Camel and Honey: Pricing is one of the chief influencing factors of a consumer's buying decision. This tool serves as a price tracker to find out precisely when and how competitors are modifying their product prices.
Get more reviews
If you had to make a purchasing decision between two options, chances are that you will go for the product with many reviews instead of the product with none. Many shoppers often make their purchasing decisions based on what others are saying about the product because that's how they make informed decisions. They need to be sure the product actually works as specified. If you can get more positive reviews for your product, then you can figure out how to increase online sales on Amazon.
At the launch of a new product, one of your first decisions should be setting up email automation, meaning your customers will get an email containing a link to review the seller. After getting their product, they will get a second email asking them to submit a product review. Ensure you optimize your emails using the best titles, content, and call-to-actions they can't ignore.
Once your email automation process and reviews are working, ensure you take note of them. By keeping tracking of your customers' reviews, you will get to know what your customers liked or disliked about your product and how you can improve your product page and services to drive more sales, positive reviews, and probably ideas for a new product.


Get external traffic
Boosting sales from outside Amazon is not easy, but it can be done and offers incredible results if executed properly. There are several ways to drive traffic to your Amazon product page, including:
Social Media: Depending on your products, you can use influencers on social media platforms like Instagram, Facebook, Youtube, Pinterest, or online blogs. Influencers are social media users with many followers who have built credibility over time, and you can use them to build your brand's popularity. Amazon has an influencer's platform (Amazon Influencer Program, Amazon Associates).
The conventional way to handle this is by giving the influencer a free product. Some of them may charge you for a product review. You can reach as many influencers as possible because it can be hard to get responses from them. The main point is to create a relationship with them to give your products more visibility and sales.
eBay Drop Shipping
Some people don't know, but it's actually possible to dropship from Amazon to eBay. You can utilize this feature by giving coupons to multiple popular eBay sellers. Other sellers on eBay typically copy their product listings and your products will rapidly become popular on eBay.
There are many eBay drop shippers on Facebook groups where you can give your coupons to the top-rated sellers.
Be honest about your products
If you offer free shipping on your products, ensure it is written boldly there. If you have more than one shipping option, make sure you are clear about it. Be totally transparent about the state of the product, your refund/return policy, your manufacturers, the component – typically everything your buyer need to know. The more honest and open you are about your product, the more your customers will be willing to believe in your credibility as a seller and ultimately buy from you.
Final Note
There are many other tips that can help you learn how to increase online sales on Amazon, therefore the list is not exclusive. You can follow several of the strategies at once, taking care to organize and experiment. Take note that bestselling products should never run out of stock.