How To Advertise On Amazon | Find Out How To Advertise Your Product On Amazon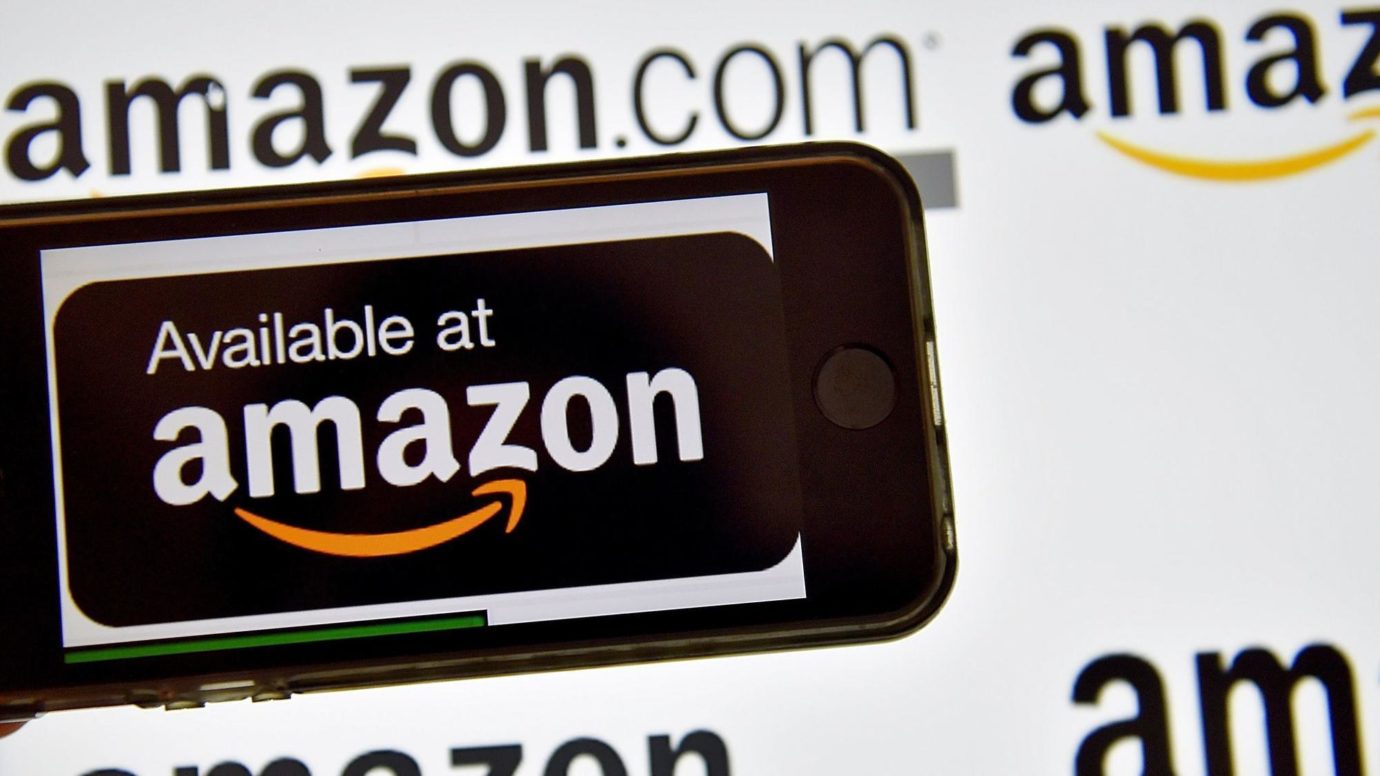 If you wish to learn how to advertise on Amazon, then you will have to learn some things first. Those who have tried to do things on their own may get stuck on a few steps. However, we are here to help. On this page, we will break down everything you need to know about how to advertise on Amazon and how to post an ad on Amazon.
Learning how to advertise on Amazon can be a feat which may seem insurmountable to somebody who is new to online advertising. However, with a little bit of background knowledge as to all the variables behind how this works, you will quickly move to a state where you are confident placing advertisements on Amazon.
How Do Amazon Ads Work? Different Types of Ads
Amazon has only a couple of ad categories that you need to be aware of. Before you learn how to advertise on Amazon, you should have a basic understanding of what types of advertisements that they have available. The two major types of advertisement that you can choose from are Amazon Sponsored Products Ads and Headline Search Ads. Here is some more information on both of these.
Amazon Sponsored Products Advertisements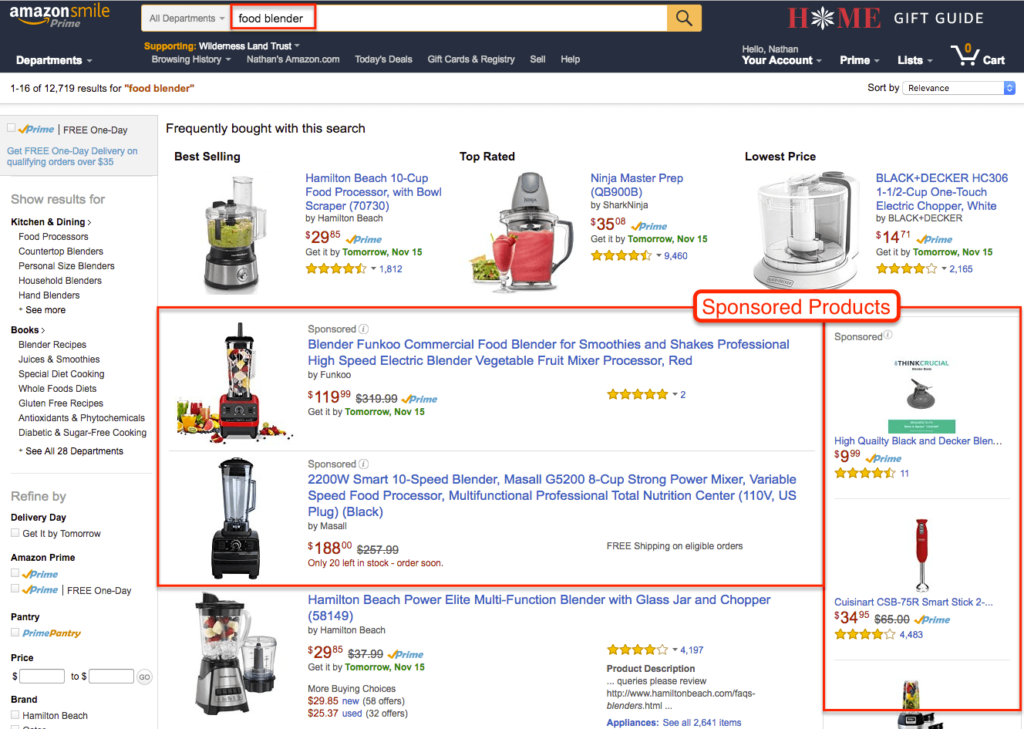 Amazon Sponsored Products Ads are the ones that you may encounter without even knowing that they are advertisements on Amazon searches. These types of advertisements are labeled accordingly, but it may not be something which you notice right away. When you consider how difficult it may be to pinpoint whether or not it's an ad, this type of ad is wonderful.
Listed among normal search results
Placement affected by bid height
Can only have one product
Boost visibility and ranking
Keyword research is useful
Keep in mind when you are bidding for these types of advertisements that the amount you bid will have a direct impact on whether or not your search ranking really starts to get a nice boost. It is also important to recognize that you can only put one product on your advertisement. Those who wish to include more than one product should consider Headline Search Ads.
Headline Search Advertisements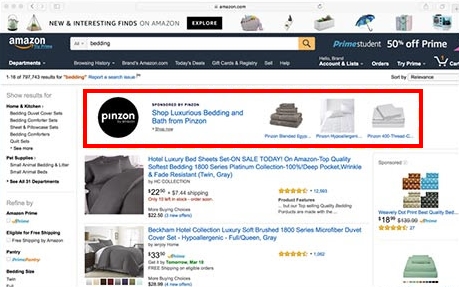 Headline Search Ads are a wonderful option for those who have several different products of their own and wish to feature both them and their brand. This is a great idea for people who have many wonderful products and want to start by seeing if an advertisement will help boost them all. The opposing idea could be to use several different Sponsored Products Ads. This is the lure of using a Headline Search Ad.
Feature multiple products
Can click on product pages
Comes with a customized banner and logo
Can also click on the customized brand page
Don't appear right in the search result
Keyword research is useful
Headline search ads come with a banner which is custom designed by you. It has a few products which can be clicked, and the chance that the customer also will click onto your customized brand page. Just keep in mind that you won't be listed in the normal search results. Be sure to make your advertisement and all aspects of your product and brand pages professional.
How do Amazon Ads Work? Different Campaigns
While learning how to advertise on Amazon, one thing which is common for beginners to research more about is the difference between manual and automatic targeting Amazon advertisement campaigns. To put it simply, they can both be successful. However, there are certain differences which you need to be aware of. Here is some more in-depth information about both of these types of campaigns.
Related: Amazon Marketing Services 101

Manual Targeting
If you use manual targeting, you are the person who probably already knows all that you need to know about your customers, and what they are searching for. After all, manual targeting advertisements are best for people who are confident that their techniques are better than Amazon's. That is saying something. Since manual targeting requires a heavy set of knowledge, they are definitely not recommended for beginners.
Requires a keyword arsenal.
You need to know your customers well.
Great for people who are heavily experienced.
Manual targeting advertisements are best for the people who really know what they're doing. These people are the ones who really know what keywords they need to use. In fact, these people have probably researched and mastered their potential clients. At least to a certain extent. Just don't try using manual targeting ads until you are a little more experienced with Amazon advertisements.
Automatic Targeting
This is the type of advertisement that a beginner should be contemplating. Those who are completely new, or even relatively new with how to advertise on Amazon should start with automatic targeting ads to optimize their success. This type of advertisement stands out since it provides the assistance of a powerful knowledge base and uses it at your disposal. Less research and experience necessary.
Amazon does most of the targeting for you.
Doesn't require much keyword research
Best for people who are learning how to advertise on Amazon
Amazon may do most of the targeting for you, but you don't necessarily take a huge hit on how well your potential customers are reached. Remember that it is in Amazon's incentive for their advertisements to do well too. Of course, this isn't to say that they will scam people into paying for your products. Regardless, with automatic targeting ads you can put some trust in the Amazon system to find your customers.
Manual vs. Automatic: Which is Better?
As we have briefly argued upon, automatic targeting and manual advertisements both have wonderful perks to using them. In fact, they are both great options to choose from in the first place. Those who are new to how to advertise on Amazon should definitely start by using automatic advertisements though. They are much easier for those with a little experience under your belt.
Related: Simplifying Your Amazon Marketing Strategy
Those who wish to use manual targeting advertisements very well may have greater success than those who solely use automatic ads. In fact, manual ads require a heavy degree of research and background knowledge on the keywords your customers may search for. Accordingly, manual targeting is perhaps best for those who have plenty of customer demographics and search habits at their disposal.
How to Post Ad on Amazon: 10 Steps for Setting up an Ad

Learning how to post ad on Amazon is difficult for those who are completely new to the process. Above we broke down some of the very basic background information that you need to be aware of. With this out of the way, let's go ahead and now take a more detailed look into how you can set up on ad on Amazon. Keep the following steps in mind while you learn how to successfully run your own campaigns.
Step 1: Know the Basics
There are many circumstances, for example, which you need to have certain qualifications. The type of product that you want to sell is also important. Then, it's important that you understand the limitations that selling plans offer, and that of being listed on Amazon Prime. Once you know the basic information behind having a sellers account you will be ready to advertise your Amazon product.
Make Sure You are Eligible for Ads
For starters, there are only certain product categories which are available for advertisements. Although it is highly likely that your product is one of these, keep in mind that you may need to need to do some things like set up your account and choose to adjust your selling plan before you even start to post an advertisement on Amazon. In any case, make sure that you have the proper eligibility before you waste your time.
Selling Plans
Those who are serious about learning how to advertise on Amazon probably intend to sell over 40 items a month. Well, there is a price that you have to pay to use Amazon's platform and visibility. Those who sell more than 40 items a month will need to subscribe to a Professional selling plan. This is also the only means of accessing order reports and spreadsheets.
The Individual plan is free if you sell fewer than 40 items a month. The Professional selling plan comes for a monthly subscription fee plus fees for each item sold. However, the obvious perk with a Professional selling plan is that you will be able to sell an unlimited number of items.
Fulfillment by Amazon
Having products fulfilled by Amazon is what lists them as available for Amazon Prime customers. Those who already are Amazon prime customers realize the level of convenience that comes with having products available on Prime. This means that they are guaranteed by Amazon, not the seller, and arrive quickly. Having your products fulfilled by Amazon typically means you simply have your items sent to an Amazon warehouse for shipping.

Step 2: Know Which Type of Campaign You Want
The different types of campaigns were briefly described above. Manual and automatic targeting campaigns both have their own perks. However, it's important that you understand the difference between these two and select the one which is most relevant to your needs. Here are some of the benefits of each type of advertising campaign. Beginners should go straight to automatic campaigns.
Benefits of Manual
As we discussed above, manual campaigns are wonderful if you are already pretty well-versed in what keywords your customers use. Manual targeting is for people who are experienced and know how to advertise on Amazon pretty effectively. Manual targeting provides you with the inherent advantage of giving you a more personal touch to your advertisement's reach.
Benefits of Automatic
Automatic campaigns are the dream of the person who is learning how to advertise on Amazon. These types of advertisements require little background knowledge or keyword research. Accordingly, these are a great place to start if it's your first Amazon ad. They will show up when customers use keywords and terms which the Amazon system deems to be similar to your advertisement.
When to Use Manual Campaigns
If we haven't made this clear, manual campaigns can be some of the highest earning campaigns around. As a result, they should be used when you are confident that you have put in all the time and research required to know your potential customers. This is something that typically requires a healthy amount of experience learning how to advertise on Amazon. These people will know who they are.
Step 3: Do the Proper Keyword Research
Keyword research is something that is necessary for those who wish to learn how to advertise on Amazon. Nobody said that you would instantly be able to compete with the best advertisers on Amazon. This doesn't mean that you won't be able to learn and compete with the best advertisers soon. With consistent keyword research, you will be well on your way to dethroning your competition.
Use Online Tools

Those who are new to keyword research search should start by checking out Google Keyword Planner and seeing if they can find some popular keywords to try for their new campaign. Or simply try searching for similar Amazon products using the search bar on their website and you will notice similar results. However, don't be quick to select keywords just because you can find them on either of these tools.
Find Ones Which You Can Compete With
Outside of the fact that there are various premium tools for finding the best keywords, finding them on your own is also possible if you know what you are doing. Be sure to select keywords which meet certain criteria. Here are a few of some of the things you should expect from keywords.
A high volume of monthly searches.
A low number of competitors on Amazon.
The consistency of keyword's popularity
Most people who want to make websites will also use keywords to help optimize their website for search engines. See, without keywords it is much more difficult to become categorized and labeled by Amazon's system. Before you select keywords that you want to advertise your Amazon product with, make sure they are also ones which don't have a high volume of competition.
Remember Different Keyword Types
It's important to recognize that matching an exact keyword isn't the idea behind keywords. In fact, Amazon has three different types of keywords they use. In two out of the three types of keywords, you won't have to enter the exact keyword for it to list you with a similar search. Although this doesn't make it necessary for you to quit searching for exact keywords and phrases.
Organize and Compile Your Research
Once you start to get your keyword arsenal handy, it's important that you keep an organized list of your keywords. Especially with certain details as to roughly how many searches they have, their competition, and so on. Most importantly, be sure to continuously update this list so that you always have a war chest that you can go back to when the need arises to advertise your Amazon product.

Step 4: Select the Type of Advertisement
This is where learning how to advertise on Amazon will come in handy. One of the reasons it is nice to have a healthy level of background knowledge as to how to advertise on Amazon is the fact that you will quickly know how to go through various steps of the advertising process. One of these areas is the portion in which you need to select which type of advertisement you want to use for your campaign.
Amazon Sponsored Products
As we briefly have discussed, Amazon Sponsored Products advertisements are for people who simply want to advertise one product. Not necessarily an entire product page. These are nice since they show up in normal product searches and are somewhat discreet about the fact that they are even advertisements in the first place.
Related: Amazon Sponsored Products
Headline Search Ads
Headline Search Ads can be found in banners on the top or other sides of the page. These advertisements are highly effective for those who wish to direct more traffic to their brand page, or one of their products. Of course, you can even design the banner and have the ability for people who click on your ad to either click on products or your brand page.
Types of Amazon Ads: Which is Better?
In most cases, it depends on the type of product which you want to sell, who your audience is, and countless other variables. Selecting the type of advertisement, you want to use on Amazon will surely be difficult for some. Start by considering your own personal circumstance and needs. If you have a lot of products and an established brand, try the Headline Search Ads. If you want to sell just one product learn how to advertise on Amazon with Sponsored Products ads.
Step 5: Starting Your Campaign
At this point, you should have plenty of background information which you can use to confidently assert you partially know how to advertise on Amazon. Since learning how to advertise on Amazon isn't entirely complicated and is similar to various other forms of online sales, many people learn how to advertise on Amazon faster than others.
Creating your Campaign Name
Don't get too stressed over this part. Regardless, this is one area where people might get confused and immediately seek help. The campaign name is used for you to remember the campaign by. Accordingly, it is the name which you will need to remember when you are pulling up your reports and bills down the road. Make sure you will instantly remember it by its name.
Bidding on Keywords
One of the sad truths of realizing how to advertise on Amazon is the fact that certain keywords are more expensive than others. Although a preconceived delusion may have led you to believe that all keywords will cost the same, remember that there are many others just like you who wish to find the best keywords. After all, there really are trends which Amazon is aware of. They just don't make search information public anymore. Bid on your keywords in a well-researched and diplomatic manner.
Choosing Quality Keywords
This is the portion where your keyword research will come in. Of course, those choosing automatic targeting will have to worry about keywords a tad less, but it will still be important that you did your homework here. If you simply type in what is at the top of your head here, you will be missing out on the impact that quality keyword research can do for you. Make sure to take your time and select ones which will set you up for success.
Step 6: Set Your Daily Budget

When it comes time to set your daily budget, this is where you finally get ready to advertise your Amazon product and select how much you will spend doing so. Those who know how to advertise on Amazon well realize that the daily budget has a ginormous impact on the eventual success of your campaign.
When setting your budget, it's important to realize that the higher you bid, the higher you will be listed. Accordingly, the lower you bid, the lower you will be listed. Those who try new keywords might consider bidding high and reaping the full benefits of being listed highly.
Remember Credit Maximums
Those who wish to establish a great billing relationship with Amazon are eligible for advertising credit tiers. Those who pay their bills on time and consistently advertise your Amazon product on the platform will quickly be able to start graduate through the credit maximums. However, be sure you know how to advertise on Amazon effectively before you start whipping out too much money.
Start and End Date of Your Campaign
The date which you wish to start your campaign and the date on which you want to end it is important for certain reasons. For starters, this will help you to get an idea of what you need to pay at a maximum. Secondly, it allows you the benefit up doing short, but effective advertisement campaigns. Since most people will only be able to outbid all of their competitors for a short while, use this feature to your advantage.
Bid Responsibly & Strategically
The most important thing to keep in mind while learning how to advertise on Amazon is that you when you advertise your Amazon product and start to notice of the effect of Amazon advertisements, you may soon become addicted. Experiencing success is nice, but remember that not all campaigns are a sure-fire way to gain profits. On the contrary, make sure that you bid responsibly and in a manner which doesn't put yourself at risk.
Related: Adbadger PPC Campaign Support

Step 7: Professionally Design Your Advertisement
There is no point in trying to enter the big leagues if you don't have your bat and glove ready. In this case, you need to be able to compete with your competitors on basic terms. Things like the stock photos, your descriptions, your banner ideas, slogan, and just about anything which you need to make it so you are ready to step up the plate and hit a home run.
Stock Photos
Stock photos are likely the first thing that your potential customer will see. Think of this way. When your stock photo is first looked at by a possible customer, they instantly judge you and your brand. They will unconsciously decide if you have any value to them.
If not, they simply won't buy from you. Since stock photos are a primary of gaining attention in the first place, make sure they put off a great image of both the product and brand. Otherwise, there is no sense of including stock photos in the first place.
Product Descriptions
The product description and title serve two major purposes when it comes to being ready for learning how to post ad on Amazon. For starters, the product description gives anybody who is interested an in-depth look at the product. It should answer any questions that a common customer may have.
Product descriptions are also important since they can include keywords and other common search phrases which will be handy for organically finding future customers. When you advertise your Amazon product and select keywords, you may choose to ensure that these keywords are also located on your product page and title.
Brand Logo and Page
Those who choose to advertise your Amazon product with a Headline search advertisement should take some special time perfecting their brand image. Since these types of advertisements are geared towards finding new customers who will purchase more than one product, or return with more business in the future, do your best to make your customized page, slogan, logo, and other aesthetic features up to par.
Step 8: Submit Advertisement for Review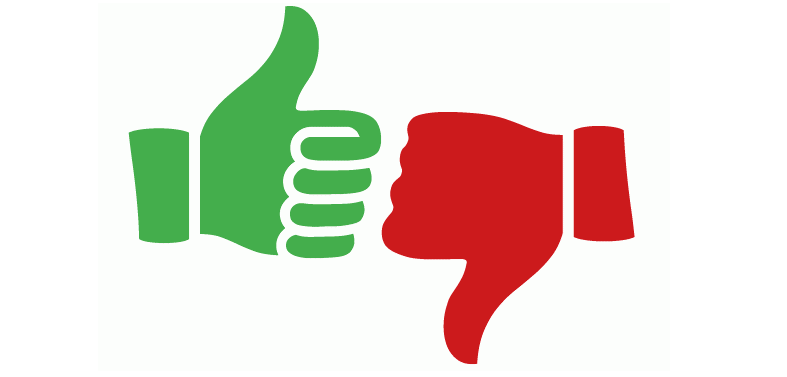 The final manual step to advertise your Amazon product is to put it up for review. That's right. You still need to be accepted by the corporation. As we have discussed, there are certain eligibility requirements that you must meet before you can place an ad. If you don't meet one of these, it's probably that your advertisement will be rejected.
Make Sure there are no Clear Problems
At the end of the day, learning how to advertise your Amazon product is simple since the system will walk you through most of the major parts of the process. Accordingly, anything you shouldn't have access to you will be locked out of. However, make sure to fill in all of the pages correctly, correctly categorize and perfect your product and brand page, and so on.
It is Normal to Be Rejected
Nobody should feel entitled to receive a slot for their advertisement. In fact, it is common to try and advertise your Amazon product only to receive notice a day or so later that your advertisement was rejected. This is one of the areas which having plenty of background knowledge and doing your research will help you to eliminate this from ever happening. If it does, though, don't feel too bad. Simply try again!
Try Finding Your Advertisement
One thing which is fun for people who are just learning how to post ad on Amazon is to publish their ad and then try to find it on their own. For best results, try doing this on a public computer where you are not signed into your account. Log on to Amazon and search all of the keywords that you bid on. See where you are placed, if you can find yourself in the first place, and if there are any trends that you notice.
Step 9: Check Your Sales Reports
Those who are serious about learning how to post ad on Amazon will need to have the information on their previous advertisement campaigns readily available in order to set themselves up for continued success. With a Professional selling plan, you will have quick access to your sales reports. This will provide you with invaluable information that you can use to improve your future advertisement campaigns.
Related: Manage By Stats Amazon Product Management
Check the Type of Keywords Which Worked
One thing which is valuable about sales reports is that they issue how you were found in the first place. Remember that there are different types of keywords. The type of keyword which was part of the web that you used to lead to the sale will be clearly printed on these reports. You can then use these to plan for the future and adjust your strategies for later advertising campaigns.
Note Whether or Not you Made a Profit
This is the most important thing to check when you finish an advertising campaign. Once the sales reports become available, reference them and quickly take a look at how much you spent compared to how much you earned.
This is the greatest indicator of how successful you were when you chose to advertise your Amazon product. If you make consistent profits with a certain advertising campaign, then you will know that you found a strategy which is successful. However, there is nothing wrong with experiencing failure and learning from it.
Learn Keyword Trends for the Future
As we discussed, one thing which can be accessed in your sales reports is the type of keyword that was used to lead to the sale. If you receive plenty of broad or phrase match keyword sales, this means that you don't attract customers with the precise keyword, but are getting closer. Those who have a lot of exact keyword match sales are also the ones who may have lots of research experience in their field.

Step 10: Learn, Revise & Adapt
The final means of ensuring success when you advertise your Amazon product is to always stay humble and be ready to learn more. Although many of the steps we have gone through may appear complicated to beginners who don't know how to post ad on Amazon very well, remember that there will be greater heights to reach and other feats to conquer.
If you are open-minded, you will learn how to fit into the system quickly. Many people who try a business venture choose to try it for a few days and eventually put it down. Once they do, they ensure that it would never work out for them in the first place. In the end they waste their time. If you are ready to learn and remain persistent with advertising your Amazon products, you will eventually find the success you seek.
Learn New Keywords
Learning new keywords is one of the most important things you need to keep doing. Research and find new ones using online tools, try using new ones, keep an organized list of the ones that work. Most importantly, remember that staying on top keywords will help you to remain successful. Keywords are something which are made by customers themselves, and can be difficult to track.
Revise your Strategies
Perhaps you tried using a Headline Search Ad and you only liked two out of the three products you featured. Amazingly, none of the products sold. Or, maybe you rushed through a campaign and didn't spend enough time selecting the best keywords. Likewise, you didn't sell any products. The best strategy in situations like this is to admit defeat, learn from your failure, and then revise your strategy accordingly in the future.
Adapt from Failure
Finally, remember that you will likely end up failing at least once while you are learning how to advertise on Amazon. It is not these failures which matter, but rather, how you respond to them. One may choose to quit and stop selling products whereas another might choose to adapt from their failure and ensure later success. Choose which person you will be.
How to Advertise on Amazon: Summary
Those who wish to learn how to advertise on Amazon or how to post ad on Amazon will need to first learn how to navigate through the corporation's requirements. This includes making an account, perhaps subscribing your seller account, and then doing the homework necessary for ensuring a successful campaign. Then, there is a certain level of experimentation, continuous research, and learning that will need to remain with you. Nobody said that learning how to post ad on Amazon would be easy.