Amazon Product Display Ads | Stealing Your Competitor's Sales At A Profit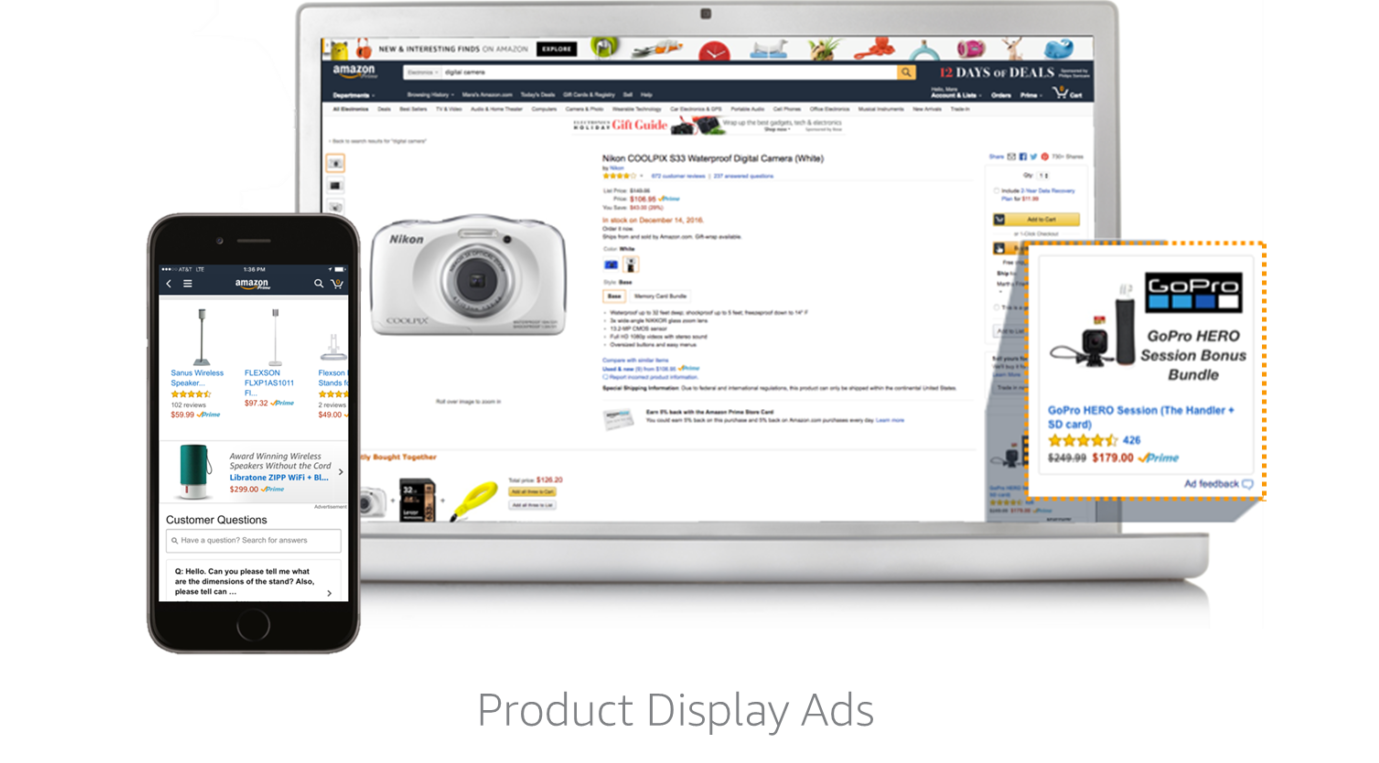 You are missing out on a great opportunity to increase your sales by not utilizing Amazon's product display ads. You can increase brand awareness, drive traffic and boost your sales remarkably by utilizing Amazon's product display ads.
Amazon-sponsored ads utilize keyword searches to target customers. However, product display ads take a different route for targeting their customers as they provide ads according to the customer's previous shopping interests.
Ads based on specific products are a great way to target customers as they can easily find what they are looking for without spending too much time roaming on your website.
Amazon product display ads are a great way to increase cart value as they mostly appear just below the carts. Customers usually cannot help but add these suggested products to their carts. This strategy proves to be successful for increasing your revenue and customer base.
You can easily start your pay-per-click advertising campaign through Amazon marketing services. There are a few things you will have to do to get your product display ad campaign started. Firstly, you'll have to choose the product display option. Then, you will need to choose your budget, set some parameters, and choose the right targeting strategy. Once you go through this process, you will be free to start your product display ad campaign.


Related: How to Increase Sales on Amazon
Although these ads are not difficult to setup, there are a few things you should try to understand in order to fully maximize your profits. Mentioned below are some targeting techniques that you will have at your disposal.
Product Targeting
The option of product targeting is unique as it places product ads you create on particular product pages. This is a great option because instead of targeting interests and categories, it takes the direct approach. This is probably one of the best ways to utilize Amazon product display ads. You can utilize this option in a couple of different ways.
Firstly, this option allows you to target products that are related to you. For example, if you are looking to sell boxing gloves, you can target that ad by displaying it where people are more likely to buy punching bags.
This is a great way of creating interest among customers, as they are more likely to add your product to the cart as well. This will also be helpful in alerting buyers to any other product that you have up for sale.
You can easily piggyback off the purchases of your competitor's customers or simply steal their customers by using the products targeting option. You will be increasing brand awareness and growing your business either way.
Interest Targeting
You can introduce your product to a fairly large audience by targeting your ads to customers according to their shopping interests and habits. You will have to choose a few categories to appear in, which will help get your product noticed among people who wouldn't have found it otherwise.
If you are planning to sell products that have a niche or specific market, using the interest targeting option will prove to be the best option for you. You can use interest targeting to get your logo and brand across to the users on Amazon.


Related: Amazon Ads
The categories that you have chosen to target your ads will regularly show your ads on Amazon, making sure that everyone who visits the product list of specific categories gets to see your ads. There is a high chance of people buying your product since you have chosen a specific category to market your product.
Do not worry if people do not start buying your product instantly. Some people take their time to spend their money on products. By putting out ads, you will know that they have at least viewed your ads and have it in their minds. These people will most likely purchase your products in the future.
Utilizing Amazon Product Display Ads Properly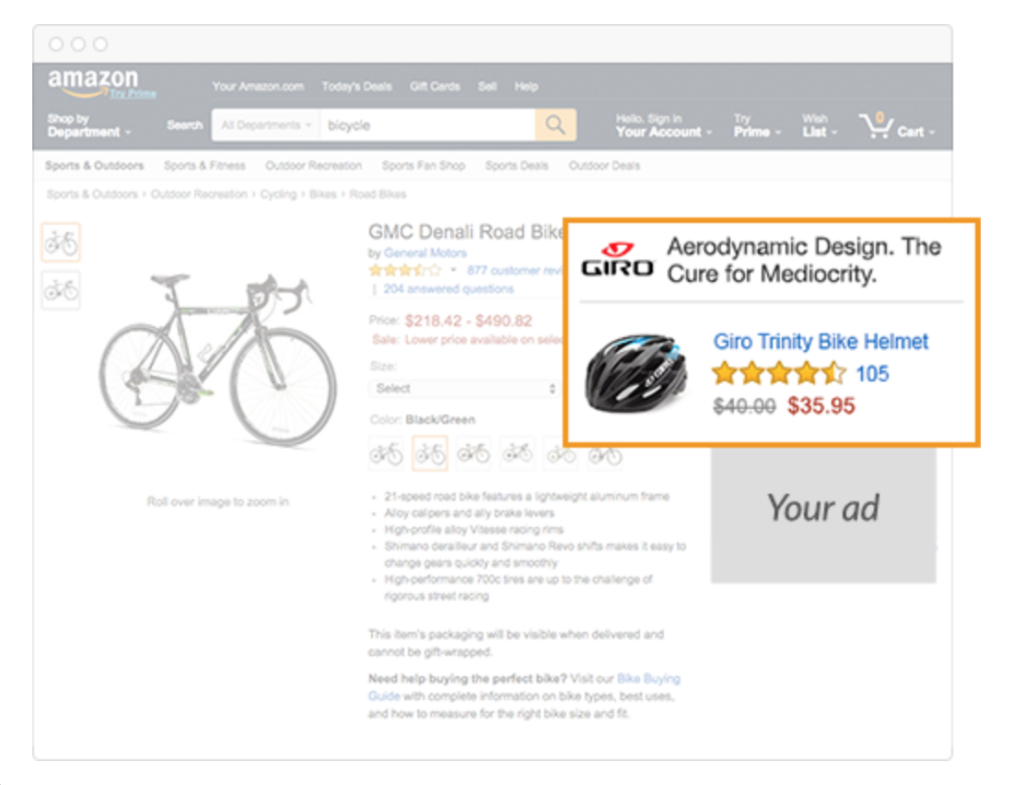 It must be abundantly clear by now how much product display ads boost your business. Mentioned below are a few tips that you should follow to ensure that you make the most of this excellent marketing tool.
What Kind of Products Should you Target?
You should understand your competitors' best offerings to find out the kind of products that you should target.
This strategy will help you kill two birds with one stone as you will efficiently get your product noticed while also getting the upper hand on your competitor. However, it is essential that you consider your own strengths as well.
Advertising a product on an unrelated listing is a surefire way to have an unsuccessful product display ad campaign. This is why we would advise you to take some time to research what product listing would best suit your product's ads.
Remember, there are two important goals that you should achieve when running a product ad campaign.  Increasing awareness and sales of your brand are the goals that you should aspire to achieve. Do not hold yourself back in casting a wide net of products to target your ads as there is no upper limit.


What Kind of Products Should you Advertise?
There are a few things that you should consider when you are choosing products for your Amazon product display ads. Targeting a product that is highly rated by your customers or your bestselling product against the competitors' products is a great way to get the attention of potential buyers and increase your sales.
Related: Amazon Sponsored Product Software
You can also advertise your newly-launched products with your competitors' products, as they will garner curiosity. Alternatively you can also advertise your new products by targeting them against your own products. This is a great way to take advantage of the traffic that you already have. It is a great technique and never fails to provide results
Maximizing your Ad Copy
You are free to customize your images and text in product display ads. You can use this opportunity to get the upper hand over your competitor by carefully crafting an ad that subtly highlights your competitors' flaws and your strengths.
Although Amazon product display ads lack in volume, they more than make up for it by being extremely specific. You can say that this is a great marketing tool for pinpointing guaranteed potential customers.


Targeting your Interests
You should have a remarkably narrow focus in order to target interest. Considering who your ideal customer might be takes time. You should write a list of possible categories in which interested customers might be present.
You can narrow the list down to ensure the precise categories where customers are bound to look at your ads. Overall, the narrower you go, the more the chances there are of people seeing your ads.
The popularity of Amazon ads has been highly increasing among pay-per-click marketers. Although the higher share of the advertisement is still held by Google, Amazon is showing no signs of slowing down. Amazon's constant improvement is a clear indicator that it is giving Google a run for its money.
Numerous analysts have predicted that Amazon can easily have a share of eight billion dollars in the United States by 2020. These analysts have also predicted that Amazon will move ahead of Google if it continues to constantly improve day after day.
Related: Amazon Sponsored Products Management
Therefore, people using Amazon as their primary search engine should not come off as a surprise to anyone. Not only that, people have been resorting to Amazon more than ever before for online shopping.
In fact, competing in the field of e-commerce is virtually impossible without Amazon. Contrary to what a lot people believe, it is extremely difficult to get to the top of Amazon's search engine. If you are an Amazon merchant, you will have to pay for getting to the top, similar to Google. This is why Amazon's ad revenue is so high.
Amazon uses a completely different strategy than Google to promote their ads. The setup process is more layered and detailed than any form of online ads you will see, like Facebook or Google ads. If you are planning to market your product on Amazon, it is extremely important that you understand how the ins and outs of Amazon marketing work. This will prove to be extremely helpful in optimizing your ads.
Amazon Pay-Per-Click Ad Types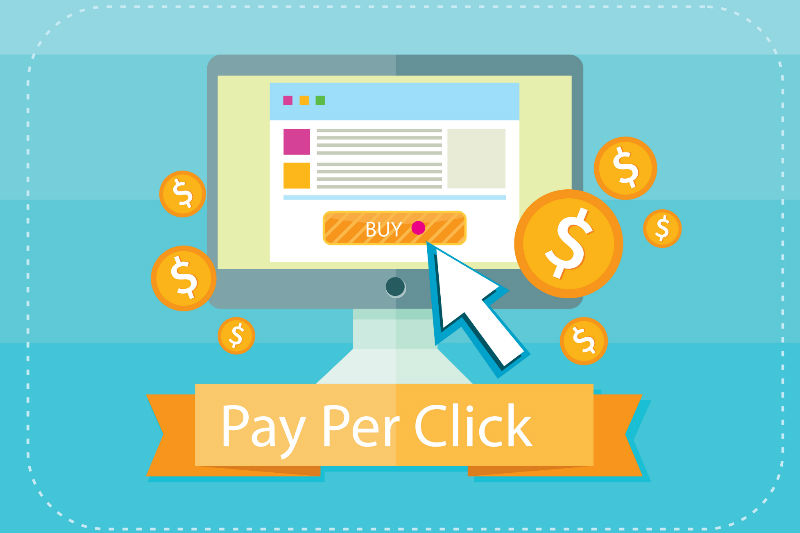 Mentioned below are the three main types of pay-per-click ads that you can run on Amazon:
Sponsored products
Headline search ads
Display ads
Let us take an in depth look at how these ads operate
1.     Sponsored Products
Businesses can use keywords to advertise their products on Amazon. The first thing you have to do in order to get started with Amazon is to select your products.  You will have to select your budget and set your keyword terms. By doing this, Amazon will easily be able to locate your target audience and advertise your products to them.
Related: Amazon Sponsored Products
There are numerous companies that have claimed to have had more success with Amazon's sponsored products in comparison to Google AdWords.
2.     Headline Search Advertisements
There are specific product categories that headline search ads are limited to which are extremely similar to sponsored products. You can find the Amazon headline search ads above the search bar where the brand logo is also located.
Driving buyers to a wide collection of products is the ultimate goal of headline search ads. These ads are strategically placed on top of the search results to make sure that everyone lays their eyes on them.


Related: Amazon Headline Search Ads
Amazon lived up to its reputation of improving upon itself by introducing new options for placing headline search ads. The ads can now be displayed on left, right and the bottom part of the screen in addition to the banner that was present before.
This option ensures that there is no chance of people missing out on these ads at all. Amazon even enables users to bid for their ad placement ensuring that marketers have even more chances for succeeding.
3.     Product Display Advertisements
You will find Amazon's product display ads on its product pages. This ad type is great as it focuses on target behavioral segments. This self-service display ad pairs advertisements with separate ASINs. Amazon allows its sellers to target related interests, categories, complementary listings, and product detail pages.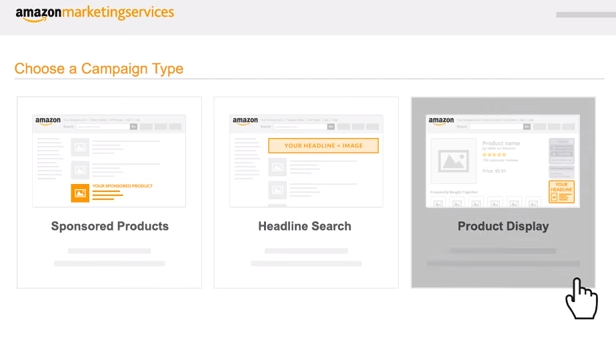 Choosing the Best Ad Type for your Product
It is important to understand your ultimate goal, your product type, and your audience to choose the best type of ad for your product. You should match the type of ad chosen with your goals.
If brand awareness is your goal, then opting for headline search ads would be a great idea. If you want to target buyers with purchase intent, then choosing sponsored products would be the way to go. However, if you are flexible for both, then go for product Amazon product display ads.
Related: Get Extra Support from Adbadger
One of the biggest mistakes a lot of people make is being afraid to run multiple campaigns for their products. Do not get discouraged if your first campaign is not successful. You will learn numerous things from it and will only improve on your next one.


Requirements to Run Pay-Per-Click Advertisements on Amazon
There are some requirements that Amazon requires you to fulfill before running your pay-per-click ads on Amazon. Failure to comply with these requirements restricts you from running your ad campaign successfully.
Mentioned below are important requirements Amazon asks for their pay-per-click ad campaign.
1.     Shipping
Every advertiser should be able to ship to the United States
2.     Seller Account
Having an active selling account is an essential prerequisite for all advertisers
3.     Buy Box
You must be eligible for the buy box if you want to advertise using sponsored products. There are additional conditions that you will need to meet in order to be eligible for the buy box.
a.       Sufficient Order Volume
In order to qualify for the Amazon buy box option, you should have sufficient order volume depending on the category of the product.
b.      Metric Performance
It is important that you show metrics for late shipment rate, order cancellation rate, and order defect rate.
c.       Type of Selling Account
You should update all of your accounts to professional.


Setting Up Amazon Pay-Per-Click Campaigns
A common problem a lot of new e-commerce marketers face is setting up their Amazon pay-per-click campaigns. The reason behind this is that Amazon is still relatively new when you compare it to Google. However, setting up a campaign is not that difficult.
Related: Amazon Marketing Services 101
Once you have optimized your products, done your keyword searches and met the requirements, you will be free to set up your Amazon pay-per-click campaign. According to Amazon's recommendation, you should start with sponsored products.
Mentioned below is a step-by-step guide on how to set up a pay-per-click campaign.
Login to Amazon seller Central to start creating ads.
Select the kind of ad you want to create.
Start selecting the products you are willing to advertise.
Organize the products into groups according to their keywords.
You are free to choose your duration dates, daily budget and campaign name once you have chosen the products.
Determine the targeting structure for your campaign.
Choose between manual and automatic targeting.
It would be wise to go for automatic targeting as Amazon will suggest keywords.
If you go for manual targeting you can come up with your own keywords in addition to the keywords Amazon suggests.
How to Develop a Bidding Strategy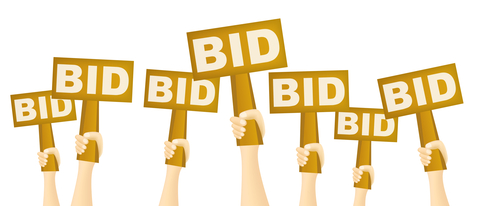 Developing a good Amazon bidding strategy is the final piece of the puzzle. It is extremely important to ensure that your campaign runs successfully.
You have to keep the relevance of a product in mind before bidding. Shoppers will be able to locate your ads by matching the search terms.  However, it is important to keep in mind that the relevance of a certain product is not always about relative terms. A searcher's intent is something that also plays a part in a product's relevance.
Quality over quantity is something that you should pay attention to when developing a sound bidding strategy. For example, using associated terms like athletic shoes, Reebok, and size 10 would be great associated terms for men's shoes.
As soon as you have set a group bid or a keyword search in your Amazon sponsored product campaign, you should be ready to pay for every click on the advertisement. You should know your product's conversion rate, price, and its cost of sale in order to calculate your starting bid.


You can go to the seller's central account to find the starting bid. Hence, you can easily lower or increase your starting bid depending on your campaign goals and the type of campaign you are willing to create and run.
Starting with an automatically targeted campaign would be a good idea. By doing this you can see what type of strategy suits you best. You will easily be able to remove ad search terms according to your needs and the goals you have in mind for your campaign. Manually targeted campaigns excel with a different strategy; starting high and lowering the bids overtime would be the perfect way to go.
Advertising Tips for a Successful Amazon Campaign
Although setting up an Amazon store is not a complicated task, getting exposure for it definitely is. There are a plethora of sellers on Amazon competing to be the best, which makes it an extremely competitive market place. You have to use your wits, knowledge, and dedication to succeed in this endeavor.
We have already discussed the three types of ad formats that Amazon offers; they are product display ads, Amazon headline search ads, and Amazon Sponsored product ads. You will have to use the ads that are most common if you are a third party seller. Therefore, opting for sponsored products ads would be the way to go for you.
You will require technical expertise and knowledge for successfully running your Amazon campaigns just like any other campaign. Mentioned below are a few tips that will prove to be extremely helpful for saving money and optimizing your ad campaign.
Utilizing Sponsored Product Ads

One of the best things about sponsored product ads is the fact that they can easily blend with virtually every listing. This is extremely favorable for the sellers as it leads the customer to believe that the reason your product is at the top is because of its quality and popularity.
What they do not know is the fact that it is a paid advertisement. These ads are available for vendors and third party sellers. Keywords are used to trigger them, and it is completely upon the advertiser to target these ads automatically or manually.
You can see ads on the top, bottom and right rail of the search results. $1.00 per day is the minimum budget to get started, and since it is a pay-per-click campaign, advertisers have to pay for the ads. It is an extremely similar model to Google search ads.
The eligibility criteria for advertisers are extremely lax. Being able to ship to the United States and having a professional seller's account is all you need in order to qualify for becoming an advertiser.


Understanding Advertising Cost of Sale
Measuring the performance of your Amazon sponsored product campaign is something that is extremely important to determine the progress and future of your business. You can easily determine this by referring to a key metric known as advertising cost of sale.
You can use advertising cost for sale to measure your ad campaign's profitability by finding the ratio of targeted sales from ad spends.
Hence, you should keep in mind that it will not exactly tell you about profitability by itself. You will need to compare it with target profit margins for determining the ideal cost of sale for advertising for your target profit. 
Choose Manual Targeting but Always Test with Automatic Targeting
It is extremely important that you have as much control over your Amazon ad campaign as you can, which is something that you will need in other advertising platforms as well. This will allow you to make cost effective decisions that will be infinitely helpful for your business.
There are some instances where you will find good use of automatic features. One of those cases is keyword research. Automatic targeting campaigns turn out to be extremely helpful for testing the market and finding out search terms that most people are using to locate your products.
It would be advisable to set up your automatic targeting campaign just like your manual targeting campaign. The targeting mode will be the only thing that separates these campaigns.
You should prevent wasting money and set your budget at minimum when you run your automatic targeting campaign, as it will be your test campaign. Let it run for a few days, and then see the terms most people use for searching the products for retrieving your ads. Once you find out what those search terms are, start using them in your manual targeting campaign.
It is important that you do not replace this strategy for common keyword searching strategies. You should use it for adding value to your already existing practices for optimizing and refining the results.


Using Match Types
You'll find using match types extremely easy to understand if you have previously used Google AdWords. What makes Amazon marketing so successful is its refined targeting.
Negative, exact, phrase and broad are the using match types Amazon uses for refining searches. Using a combination of these matches is the key to get the buyer's attention with the top level of purchasing intent.
You will easily be able to cast a significantly wider net by employing the match type method. Moreover, you are free to add words wherever you want. You can discover several keywords and jumpstart fresh campaigns by employing this technique in your Amazon ad campaign.
You will be able to significantly narrow searches by using phrase match. It will make retrieving ads extremely simple as well. People mostly add words after or before the words they have selected. These keywords can also have the inclusion of plurals and misspellings.
One of the most restrictive types of matches is the exact match. The reason why it is so restrictive is because it does not add any additional keywords or separate your words. However, exact matches will show the ads if someone uses plurals.
Make Sure the Target Keywords are Present in Product Listings
What makes paid platforms and organic platforms so common is the fact that they strive to provide their consumers the best possible experience. These platforms achieve these results by giving results of relevance for the searches that every user conducts.
This is why every advertising platform including Amazon tries to steer clear from advertisements that are not relevant to the landing pages of the products.
It would be wise to add some carefully chosen keywords for proving to Amazon that the product listings have great relevance to the advertisements that are showing up on the platform. It would be wise to ensure that this move is completely subtle and strategic. The reason why you should follow this advice is that customers might find it difficult to read otherwise, and your main goal should be converting these potential customers to regular customers.


Carefully Organizing your Campaign
In order to run a successful and cost effective campaign, it would be wise to organize your campaign carefully and strategically. You can risk losing quite a lot of money if your campaign is not well organized. Choosing the wrong keywords leads to unqualified clicks; this is a great obstacle for a successful campaign.
You might even end up spending more money than you initially thought you would on clicks. There are even some scenarios where people lose a higher amount of money than they invested initially.
Organizing your campaign is not as difficult as people normally perceive it to be. There are various ways to organize a well run campaign with a solid foundation. Categorizing your products by top sellers and brands is a surefire way to run a campaign that does not have to face too many hassles.
Do not forget that products that are in the same group have varying margins, which means that their bids will vary greatly as well. Strategically allocating your bids according to their profit margin and performance would be the way to go.
Restricting Ads for Searches that are Irrelevant
Something that Amazon does not deserve enough credit for is the fact that it allows the users an option for blocking certain ads that show up using negative keywords for extremely specified searches. You can significantly increase conversions and save a lot of money by using negative keywords properly. Using match types in conjunction with negative keywords will create keywords that have negative exact match and negative phrases.
You can take plenty of time to create a list of negative keywords, and if there are certain keywords that you want to prevent from showing up, adding them before seeing their results is the best route for you. You can find out more keywords that you do not want to include by periodically checking the search report.


Set Bids in Accordance with Value and Performance
You are not able to bid the exact amount for every keyword as every product has an entirely different profit margin.
It is important to keep this in mind as doing anything else will cause you to lose significant money on products that have low profit margins. It would be advisable that you choose keywords that can bring significant worth to your product. Once you determine these keywords, you are free to bid a higher amount for them.
You should also choose keywords for products that have a lower profit and bid for them accordingly. Making a sizeable profit should always be your main objective when running an Amazon advertising campaign. Breaking even or losing money are a few things that you should avoid at all costs.
Setting up relatively higher bids would be a wise choice if you are running a new campaign. The reason why you should set higher bids is that it helps gain history in searches. Otherwise, senior campaigns are given more preference by Amazon as they guarantee sales generation. You will easily be able to bring you bidding history to normal after gaining search history.
Use Long Tail Keywords for Ultra Targeting
The reason why so many experts stress the importance of long tail keywords is that they are great for conducting specific product searches. You can combine two or three keywords to formulate long tail keywords. For example, 'small brush make up bag' would be an ideal long tail keyword for 'makeup bags'.
However, keep in mind that it would only be a useful keyword if there are these types of makeup bags available in the product listings.
Using long tail keywords significantly increases the chances of higher conversions as your ads will start appearing in more relevant searches. For example, a user might be on the lookout for a specific type of makeup bag when he or she searches for just a makeup bag. Your ability to choose and formulate long tail keywords will play a great role in your Amazon ad campaign.
Bidding on Top Keywords for Finding New Opportunities
Sometimes, finding out the keywords that your competitors apply for product searches and traffic generation can prove to be the key for running an immensely successful Amazon ad campaign. You can gain immense insight about how your competitors perform while uncovering numerous other keywords that can take your business to greater heights. Moreover, you can implement these newly uncovered keywords to your current Amazon ad campaigns.
You can use an online tool or discover the answer manually. However, keep in mind that the manual approach tends to be extremely tedious when you are in the midst of more than one campaign.
You can gain comprehensive insight by using online tools without putting in too much work.  Keyword inspector is a great online tool that can gain insight about keywords by reversing ASIN lookups.


Increase Conversions by Finding Key Data
The advertising platform of Amazon is extremely easy to use, especially when you compare it with Google analytics or Adwords. You may find certain similarities in their functions, but when you compare their overall efficiency, Amazon comes out on top.
Retrieval of manual data is the only thing that can use some improvement on Amazon. You can follow the steps mentioned below for optimizing and improving the flow of your work and find good opportunities for improving your campaigns, especially with sponsored products.
Start by downloading search term report for discovering the keywords that were most efficient for redeeming your advertisements.
The size and maturity of the campaign will decide the frequency of the above mentioned step. You may analyze your campaign regularly if it is new to drive results and build a rock solid foundation.
Make your reports easy to visualize by organizing them and filtering out underwhelming search terms.
Finally, start analyzing long tail keywords, matching types, and keyword bids and add them accordingly.
Optimize after giving it some Time
A common mistake quite a lot of people make is that they do not give their campaign enough time. They expect immediate results, which causes them to lose interest in their campaign. You will require a lot of patience when running your Amazon ad campaign. Once your campaign starts getting results, it would be wise to start making optimizations.
Use the advertisement settings to make sure that you do not exceed your budget when you are waiting for your results. You can use the budget caps option for staying within your budget.
There are a couple of key results that you should be on the lookout for, like keyword bids and impressions.  An important thing is to make sure that you have sufficient budget for your advertisements getting impressions.  The ads might not show up regularly for generating conversions if you do not get impressions. The performance of your campaign will suffer significantly because of it, and the probability of overcoming your competition will go down as well.
It is important to know that your cost of sales target and profit margins of several products are a couple of key factors in determining the bidding amounts. As soon as you identify the optimizations that are most beneficial for you, it would be wise to slightly change your variables and test with some changes.
Analyzing the results is a slightly time consuming process. You might have to wait for a few days to effectively analyze the results. Using the A/B approach of testing will let you find out whether changes you have made are successful or not.


Mistakes to Avoid with Amazon Marketing Services
There are certain mistakes that numerous marketers make when they are promoting their ad campaign on Amazon. These mistakes cause great dent to their campaign and essentially causes their competitors to gain the upper hand over them. Mentioned below are some mistakes that you should always avoid making to guarantee that you are able to get the upper hand over your competitors.
1.     Setting Up an Amazon Marketing Campaign and Forgetting about it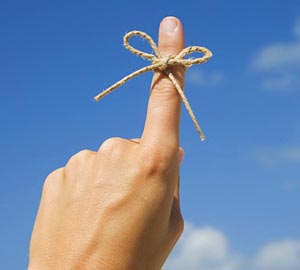 Creating an ad campaign in Amazon is not that difficult a task. People make the mistake of believing that creating an ad campaign and launching it will automatically start giving them decent conversions. This could not be any further from the truth.
You have to keep a hands-on approach with your campaign to make sure that it runs smoothly. You will need to examine and analyze data to see what works for you.  Every successful marketer on Amazon goes through a rigorous process of trial and error for succeeding in his or her campaign.
Additionally, you will also need to take a close look at keyword bids and adjust them accordingly. You might even need to introduce newer keywords that will be more effective for your campaign.
2.     Not Paying Attention to Automatic Targeting Options
Automatic targeting is an option that several campaigns use. You will not need to worry about introducing new keywords when you are using this option. This leads to people ignoring their sponsored product campaign. As mentioned earlier, you will need to keep a hands-on approach with your product campaign.
You should work on making your product more visible for shoppers who show keen interest in buying it. Keep in mind that this method might prove to be costly for you as it is completely dependent on Amazon's algorithm. Average cost per click is the main reason why this method is so expensive.
You can solve this problem by learning important keywords by utilizing automatic targeting. Once you learn them, go ahead and start entering those keywords by yourself. This will save you a huge sum of money.  It would be wise to use automatic targeting for three to four weeks. You can promote your campaign manually after that.
3.     Failing to Utilize Term Reports for Customer Searches
You can easily find what customers are really looking for by using the customer search term report in Amazon. You will get great insight by using this data, and you will find common search terms that most people use. The most important thing to keep an eye out for in these reports is common points of data.
You can make sure that the right people are seeing the ads that you are putting out by keeping a close eye on these metrics.


4.     Not Running Ads for the Whole Year
There are certain products that people only buy in certain periods of a year, which is why marketers do not advertise them for the full year. This is a big mistake that can hinder your campaign from reaching maximum potential. Advertising every product at your disposal, whether it is seasonal or not, can bring you great benefits as you can gain valuable knowledge about them.
Running a campaign nonstop will allow you to use contextual ads for targeting shoppers. This will be helpful for gaining significant insight about keyword and seasonal trends. This knowledge will be greatly helpful for gaining advantage over your competitors and applying to other products that you are planning to sell.
5.     Not Defining a Naming Convention for your Campaign
One of the best things about Amazon marketing services is the fact that it allows you to run multiple campaigns. Failing to define a naming convention for a campaign is one of the biggest mistakes a brand can make. Including essential information about the brand and campaign is a small thing that will be extremely beneficial for your campaign down the line.
Conclusion
Defeating your competitor by utilizing Amazon product display ads is something that takes a lot of hard work and perseverance. There are a few technical aspects that you will need to learn before setting foot in Amazon's platform. You will find all of the necessary information to succeed in your ad campaign abundantly in this article. Therefore, it would be wise to make use of it to get the best out of your ad campaign.