PPC Automation Tools | Our Favorite Tools That Are Flying Under Everyone's Radar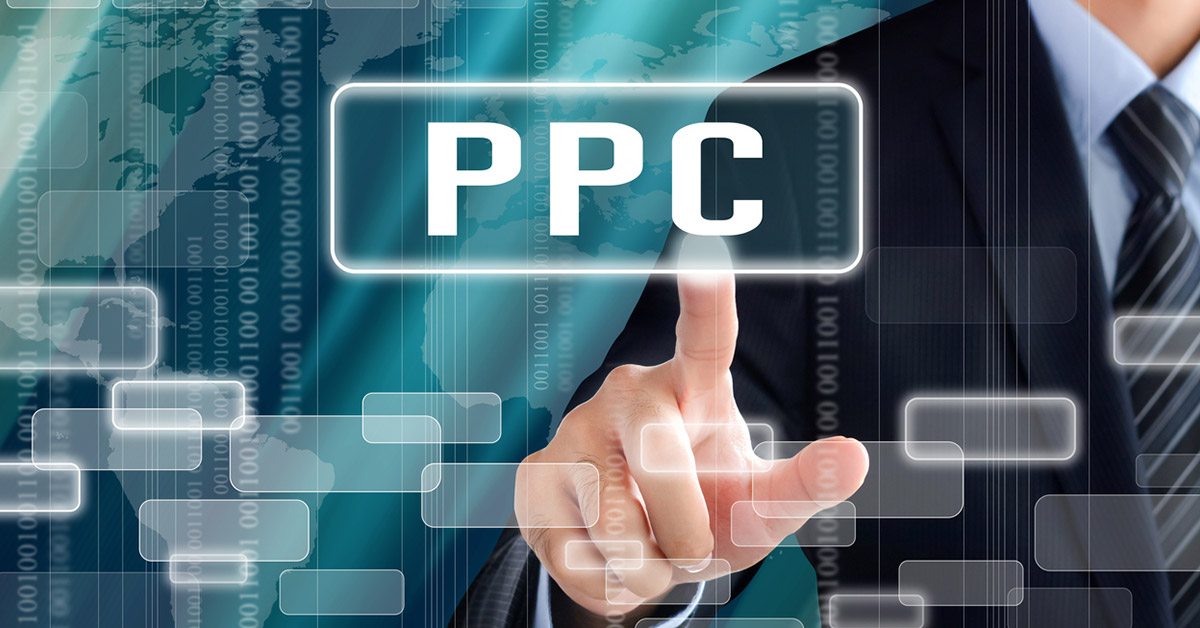 At some point in time, a lot of us who have interests in marketing have looked at PPC and had a thought such as, "That can probably help me out a lot, but it's probably complicated so I'll just avoid it." That pretty much sums up life, but some of us decide to investigate things a little further. In this case, we end up looking more into PPC and see how it could be benefiting us.
Top Related: Amazon PPC Tips
We get eager, but we get even more eager when we're clicking buttons and things are happening, right? That happy feeling goes away for some of us when we see the meager results of what we've done with PPC so far.
After that, we go back to doing research to see what's out there that can help us with this PPC thing. That's a common point where we discover PPC Automation Tools. Now let's jump into a few other things before we get to our favorite PPC Automation tools.

PPC Automation Tools – Guide
Finding the best PPC tool or tools for you isn't all that hard, but it can be if you make it that way. We'll have a pretty hefty amount of information for you to put more research into and choose from though, don't you worry.
After research, we know you'll find a way to narrow down your options even more. Not everyone's situation is the same, but we'll try our best to contribute to your needs as much as we can while we run through our favorite tools.
Things to Keep in Mind When Picking PPC Automation Tools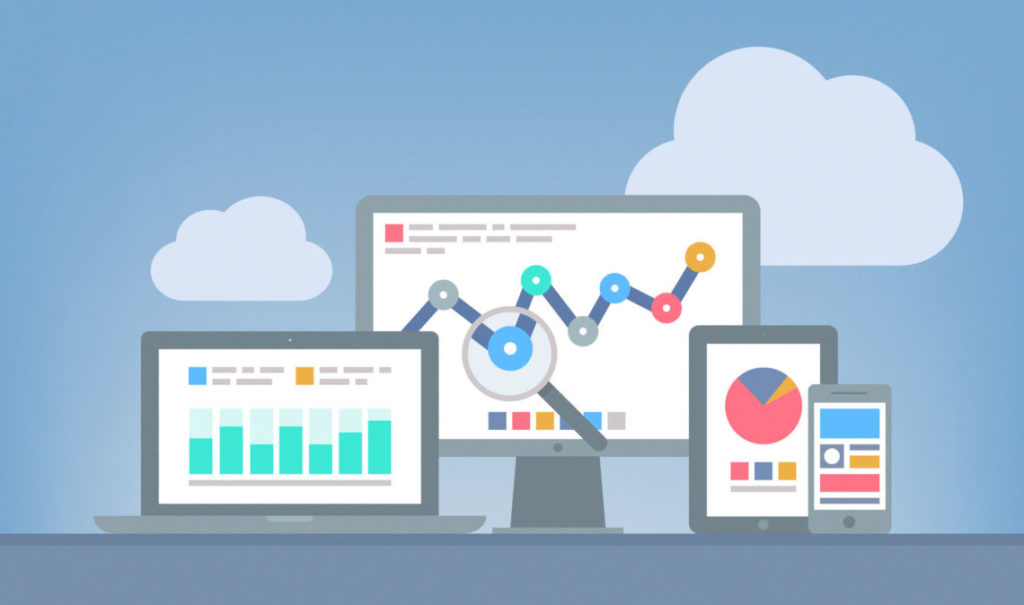 Go ahead and skip down to our favorite tools if you don't need this briefing. Before we go on, the newcomers should know that there isn't exactly a "one size fits all" kind of tool so go ahead and get that out of your head. It's not impossible that some of you will find one tool that does everything you need done, but it depends on your individual situation.
You might find one tool that's perfect for your needs. You might find and/ or need more than one tool that fits your needs. The list of possible situations goes on and on. Here are some simple things to consider before you pick your tool(s).
Cost
The cost of each PPC automation tool is obviously important. The method in which you'd have to pay for some tools is important too. Sometimes you think you found the perfect tool, but then you find out the full extent of your options. Some tools are billed yearly, some monthly.
Related Article: Understanding Amazon's Cost-Per-Click program
The monthly cost you see advertised might be for a yearly plan, keep that in mind. This may not sound like a big deal, but trust us … been there, done that. You should also compare as many costs as possible before you pick. This is another obvious thing, but the last thing you want to do is watch your money go to waste.
Longevity
You also need to consider how far the tool you pick can take you. Don't be swept off your feet by low prices. That low price could come with a low return of success and satisfaction. Your PPC automation tool needs to be able to go as far as you or meet you at a good place for a transition to another tool.
Free Trials
Free trials are great for everybody, but especially for anyone new to PPC automation tools. At last, you can get a free trial and use it for learning/testing. One of the best things about this is that you'll have access to the tool and the support all for free, you can't beat that.
This whole part about free trials is another obvious thing once again, but we've actually heard people say, "I'll just pay for it without doing the trial" and we've seen people be completely unaware about free trials, so this is just a PSA for you guys.
Your Situation
What you're trying to do has a direct effect on which tool is best for you. If you need a tool for Facebook, you don't need to be looking at a tool that's not for or not that great for Facebook. Some of you will have it easier than others, but this is not that hard to do.
Those are some very simple things to keep in mind but don't forget about them. We'll briefly get into some of the specifics regarding factors/features when we're going through the list and other factors are listed at the end where we have additional information for you.

Our Favorite Under The Radar PPC Automation Tools

ADSTAGE is first up on our list and has a likable name in our opinion. You can rotate & flight ads to "combat ad fatigue" as they state, which keeps everything fresh and running smooth. You can also run the ads for certain calendar dates or based on how they perform.
They claim that you can stop overspend and high CPA's with their flexible and powerful optimization rules with IF/THEN logic. You can also monitor and control your campaigns based on ROA'S, CPA's, and other metrics.
Features
In addition to building rules to make predefined changes, flighting & rotations, and metrics used to help your decision making, ADSTAGE also includes alerts and bulk actions. You can stay updated on your progress with email alerts and perform adjustments to your campaign in bulk.
Why ADSTAGE?
Let's take a look at what ADSTAGE puts out there about themselves specifically to see what they stand behind and emphasize.
With Always-On monitoring & optimization, you can leverage the automation to get timely alerts and create rules that will run the process for you even when you're not around.
Their Cross-Network performance alerts help you avoid unexpected events in your paid marketing, which can save you money and time.
Lastly, you'll have access to build your campaign rules and alerts in a way that best suits you.
Cost
We think the plans offered through ADSTAGE fit their prices. What's included in each plan makes sense and the benefits do actually improve as you go up in tiers. This isn't one of those times you'll feel like you can get the same benefits with a lower priced plan when compared to a higher plan, which is a good thing, but also depends on your situation. In addition to that, all plans are billed yearly.
Overall
You guys have our blessing to try ADSTAGE. If you want a great PPC Automation tool that has longevity and good features, you're looking right at one. We believe your needs can be met with this tool and that you'll like it. Let's continue on with the list.
---

Another catchy name, it's interesting to think about how much a good name can affect marketing. We'll be discussing ADCORE'S search automation and shopping automation.
ADCORE Search Automation
ADCORE offers you powerful ways to create, improve, and automate your campaign goals. Their algorithms factor in historical performance and auction conditions to try to get you the best results in your campaign. They use your previous data and terms to fit what you want out of your campaign.
With their Views feature, you can create your own optimization machine with rules that most benefit you, therefore leaving you with more time to focus on something else in your campaign.
With ADCORE'S Dynamic Campaign feature, you can create search campaigns from A-Z. Their built-in inventory feature updates ads in real-time and makes sure your money is going towards products that are available.
Lastly, you can customize your reports to your liking in many different ways. Some of us care about the smaller things and some of us just want a good overview, both types of people can be satisfied.
ADCORE Shopping Automation
Let's start with FEEDITOR, ADCORE'S powerful tool that allows you to be in complete control of your data feeds. You can create, optimize, edit, and submit any format of data feed and have your data the way you need it to be for each of your channels. You can also submit your feeds whenever, wherever, and schedule them according to what works for you the best.
The Dynamic Campaign Generator in FEEDITOR gives you what you need to automate google shopping campaigns that match up with your product feed. You won't have to do manual updates anymore and this will also prevent you from spending money on products that aren't in your inventory.

Costs
We think the costs of these tools are good & give users a good number of features to work with in each plan. We can't really see where there would be complaints about what is or isn't included in the plans available. The costs are also the same, which could benefit some people's decision making when it comes to picking one over the other if that's the case.
Overall
Both of these PPC Automation solutions are good options and can be beneficial to your campaign. The features are simple, and they provide a way to accomplish just about anything you want to do.
---

Search Force takes a very interesting approach as far as how they do things and how they project their brand voice, which we like a lot. In this crowded world of brands that are all trying their best to be successful, Search Force offers a different type of relief. Their presence is personal and geared towards what clients really need.
Features
Search Force provides customized advertising support for Automotive, Finance, Retail, Real Estate, Online food & delivery services, and Small local businesses. They pride themselves on meeting as many needs of their clients as possible.
Their team of experts do everything needed in order to get your bid management, Facebook dynamic ads, and statistics up & running. You can customize your bids based on your data, target your audience accurately, track progress, and automate your campaigns all with the help of Search Force.
Submit your request for a demo today.
---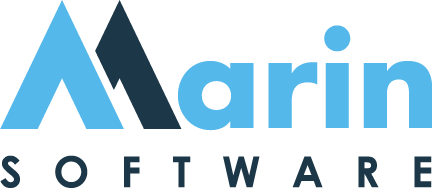 Marin software has layers of things that we'll be discussing. Let's start by going through the categories of what they offer then we'll talk about the specifics.
The industries they support are Retail, Agencies, B2B, Education, Travel, and Financial Services. The things Marin Software can help you with are Cross-Channel Advertising, eCommerce, Searching, Social Media Marketing, Optimization, and Audiences.
Features
Now let's talk about the specifics of these features that Marin Software offers.
Cross-Channel Advertising
Marin Software brings search and social together. Their goal is to have your back where publisher tools already do, but also where they don't. Marin software can provide you with the tools needed to change your customer journey for the better. They take note of your customer data and use it to carry you all the way to results as much as they can.
E-commerce
One of the main things about e-commerce is competition. You have to market yourself well, but you also need to stand out in the crowd. Marin Software allows you to put your data to work so you can maximize your efforts and be at the top of your marketing, ahead of your competitors. You can take control of your product feeds and reduce time spent on campaign management with Marin Software's automation, which shows up in every piece of your campaign.
Marin Search
With Marin's Budget Optimizer, you can track your monthly budget and target spending to get a better idea of your goals. You can predict what will happen throughout your campaign with the "what-if" analysis tool and use that data to see where you could do better. You're also covered when it comes to optimizing your bids and bidding smarter.
Marin Social
You can easily adjust your budgets automatically based on what's performing well and get the most out of your Social Media Marketing by pairing bid rules with a budget optimizer.
Another great thing you can do is boost your organic tweets and Facebook posts with the Marin Message Booster. This is a very useful thing to be able to do. It's almost like having another team member there to promote your content.
Audiences
Marin makes it easy for you to reach your audience with meaning. It's one thing to reach an audience, but it's another thing to reach and utilize that audience in ways that benefit you the most. Marin allows you to use customer data to maximize your results.
It doesn't stop you there though, they continue to use your customer data to get you more conversions by pushing more upselling and cross-selling opportunities your way.
Marin spreads your data around to where a person who isn't even thinking about your service or product has a chance of being turned into a customer.

Optimization
Why guess when you can optimize smartly? Marin is there for you every step of the way when it comes to using your data to set up and execute the best results for you.
Marin says that their cross-channel marketing platform supports more data from more sources than any other option. This really invites the comfort & diversity of endless & useful possibilities.
Overall
There's no way we can say Marin Software isn't a good option. They break down what they help you with in detail, which is something that makes most customers feel more comfortable when it comes to getting a service/product. Marin gives you a castle of tools to explore and we think they're a pretty good option. Request a demo today.
---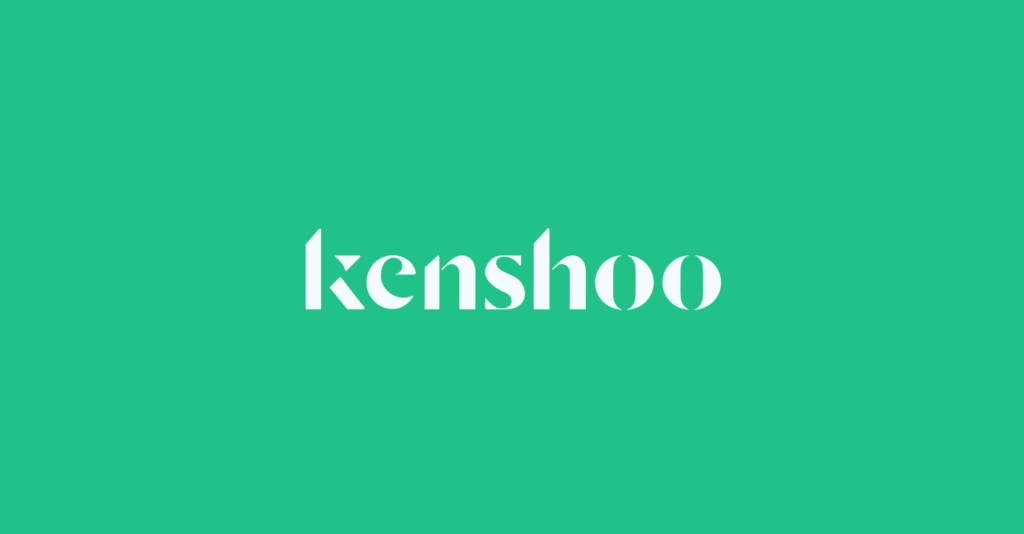 The last tool on our list is Kenshoo. Before we begin, we just want to say thank you for reading and we really appreciate your time. Looks like we're back to the interesting names again, or maybe we never left. Anyway, let's talk about what Kenshoo has to offer and why it's on our list.
Kenshoo provides solutions for Agency, Automotive, Consumer Apps, Education, Financial Services, Gaming, Local Search, Retail, and Travel.
Kenshoo has had success with some big companies like ebay and Expedia, which is always a great thing to see when considering who to put your time and money in.
Features
Let's start this discussion with Kenshoo stating they are the number 1 advertising solution for e-commerce channel advertisers to learn more about their product data and execute a better plan through using that data.
E-commerce
Kenshoo's platform for Amazon advertising exposes your customers to your brand, but also engages them with high intent so your product can come down from the shelves. Kenshoo uses a mix of consumer intent signals and product insights to deliver results for your brand.
Social
Kenshoo's machine-learning and automation tools power you to run thumb-stopping campaigns that will engage your audience. That's probably the best way to describe the results we want, Kenshoo… thumbs up for that.
Push and master the media that matters the most to engage and influence social customers. It doesn't matter if you have a photo ad, dynamic ads or videos, Kenshoo has you covered.
No need to waste time checking on your performance to see if you need to switch it up. This can be very time consuming and maybe even tedious. Thankfully, Kenshoo has an automated system that helps refresh your creative juices.
Kenshoo's Personas feature manages audiences across campaigns and increases relevance across Facebook, Snapchat, Instagram, and Pinterest.
Kenshoo's take on social growth is the power tool built for social platforms, which allows you to scale while leveraging machine learning and AI. These strong statements have also been backed up by plenty of testimonials of their company as a whole.

Search Marketing
Kenshoo gives you direct access to the world's leading search platforms. As a result, you can address everyday problems and better manage your search marketing.
Maybe it's just us, but Kenshoo isn't holding back at all. If you don't believe they're a good option, you'll probably be pretty convinced after reading what they say about themselves. We like the confidence.
Let's get back to the topic at hand though. Kenshoo Search saves you time, improves results, and gives you access to insights that help you make better decisions. They also adjust to pace increases in your search marketing.
You can lighten your daily workload with Kenshoo's scheduling and campaign mirroring. You're able to make mass changes to anything in your campaign in a matter of seconds, saving you time that you can put towards the little things that matter to you, or you can use that time to take a nap.
Kenshoo's award-winning algorithms drive success all over your campaign. They want you to make the best decisions possible with the information and service they provide for you.
Mobile Apps
Kenshoo also features mobile app marketing. Kenshoo has Adquant, which is the all-in-one tool used for app marketers to reach their best customers, get installs, and also sustain continued usage/engagement of the app.
Activating high app store rankings is a part of what Adquant can do to help in the discovery phase. Adquant is also there for you after the discovery phase to help you with retention, automation, reporting, optimization, and more.
Overall
We're believers of Kenshoo and we recommend them as another good option for PPC automation tools. See if it works for you by trying out a demo of their products today.
---
Recap & Additional Information on PPC Automation Tools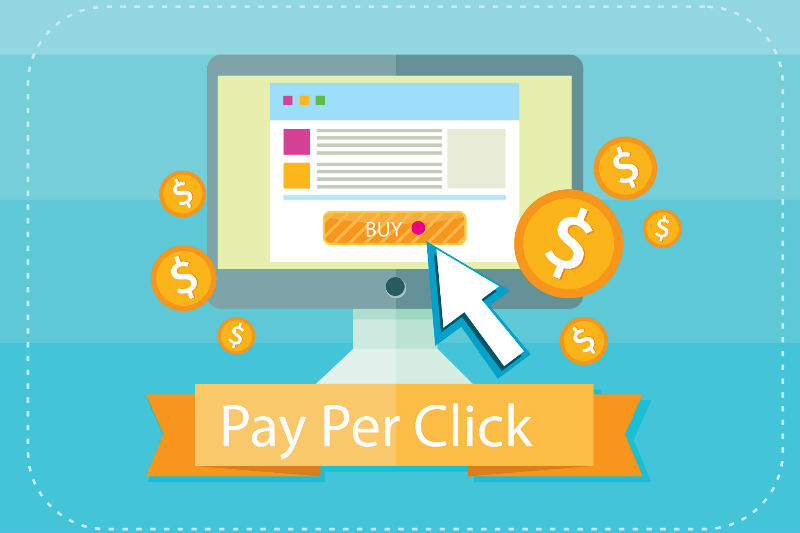 Feel free to skip this part and call it day if you don't think you need to read any more. This is just a short discussion and recap before we wrap things up.
Some of you might still be thinking to yourselves about what you should do and who you should go with. Some of you might also be questioning the features of the tools listed above because of the similarities. It's easy to think they're all pretty much the same, which would be great because then the only thing you need to consider is the price. Quick and easy, right?
That kind of thinking makes sense, but it's not complete. There are things like user interface, reliability, and support that also need to be considered. In this kind of topic, it's easy to forget about those types of things, but they apply everywhere.
When you go to the grocery store, you don't get the cheapest of the cereal, paper towels, tissue, juice, and whatever else. Some of the cheap stuff works great, but in other cases, the cheap options don't compare to the higher end options. Oftentimes, it comes down to "you get what you pay for," but not always.
There's also a flipside to this though. You shouldn't skip over something just because it's the cheapest option. You should still investigate to see if it's a good option. There are plenty of reasons some things cost less than others, and maybe you don't need the extra features another platform charges for.
Let's make a full circle to what was mentioned just a moment ago. When you have multiple options in front of you that serve the same purpose, other things like reliability, user interface, support, ease of use, and other similar influences are really the deciding factors.
That's where free trials, asking questions, and reading articles like this come in handy. The only sure way to know you have what's right for you is to try as many options as you can. A strong recommendation helps too, so ask around and see what people in your industry are using and liking.
Let's finish this section off by going back to a few of the specifics. One of the most important factors is saving time. Everything about these tools is geared towards saving you time and energy so if you don't feel like your time is being saved, it's probably not you just imagining things.
Another thing is to not forget about the completely different things these tools offer. Some of these tools have specific features that are exclusive to them. You could very easily like one optimizer over another or something else of that nature.
Conclusion
Finally, we've made it to the end of our guide featuring our favorite PPC automation tools! We really hope this list has opened your eyes and helped you out.
Remember, these are OUR favorites, but don't get too invested in our picks only. There are plenty more options out there worth considering. Never stop searching for better, and you'll always achieve more.