How To Add an Authorized User to Amazon FBA Seller Central [W/ VIDEO]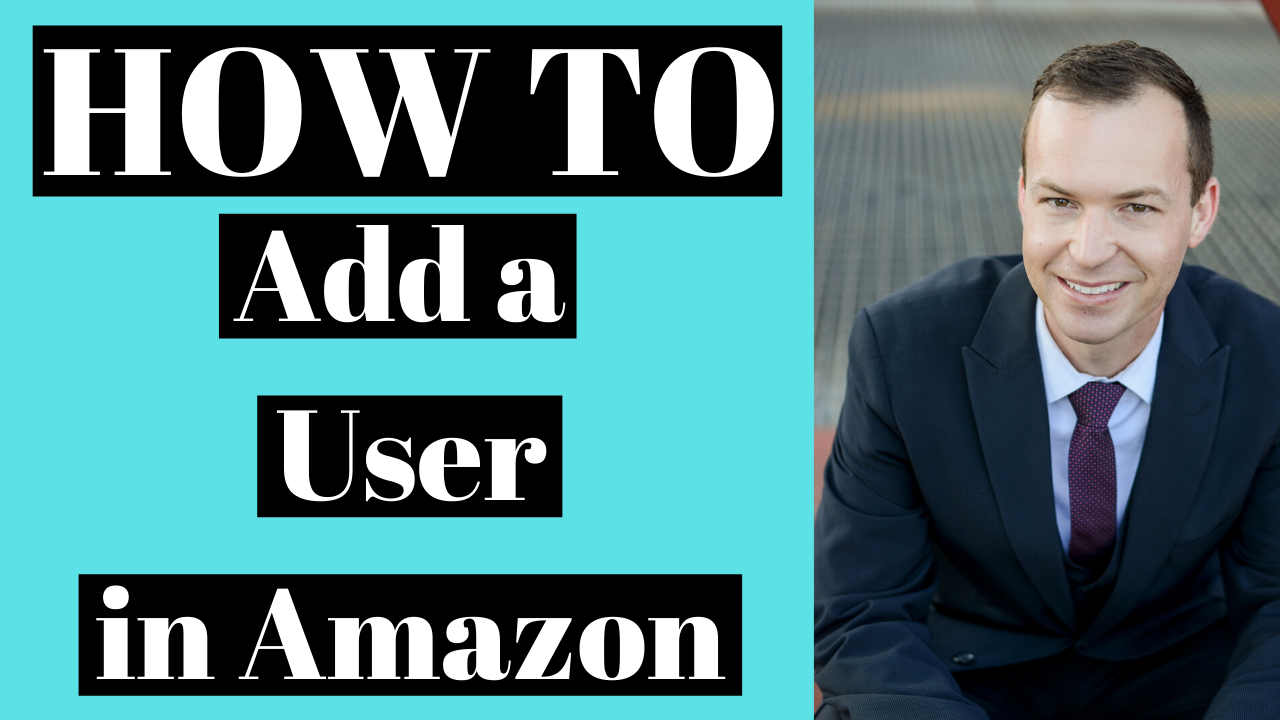 This is just a basic how-to video and blog post on how to add an authorized user to your Amazon Seller Central. You might do this for someone that you are hiring or an agency that you are hiring.

This is a part of our Amazon FBA for Beginners Series. Check out the whole series on our resources page by clicking here: https://salesfunnelhq.com/resources/

Let's jump right into the content.
1. User Permissions
Under settings, click on User Permissions.
2. Send Invitation
Scroll down to the Add a New Seller Central User and enter their name and email address. After this, click Send Invitation.

3. WAIT…
NOW WE WAIT… After sending the invitation, we then have to wait for the user to accept this invitation. This will come in the form of an email that contains a link. Once they click that link and log in to their account, then we can move forward.

4. Manage Permissions
After the user has accepted the invitation, then you have to go back into User Permissions (step 1). Find the user and click Manage Permissions.

5. Add or Edit Permissions
You need to select what permissions you would like to give this user, so that they may have access to areas of your account that they may need (but not have access to everything). This will depend on their role in the business, so go through the list one-by-one and figure that out for your particular situation.

The example I give here is for an Amazon PPC agency to be able to look at the entire account as a whole and determine the best course of action based on what we are seeing with orders, reports, KPIs, customer service, etc…
That's it. It's a pretty simple process. This is a part of our Amazon FBA for Beginners Series. Check out the whole series on our resources page by clicking here: https://salesfunnelhq.com/resources/

This is a great page to bookmark as it is constantly updated with new SOPs (Standard Operating Procedures) for our Amazon FBA business as well as Amazon PPC and our website. ENJOY
What's Next With Your Amazon FBA Business?
Have you taken my Amazon PPC Masterclass?

Click here to get all the Amazon PPC lessons emailed right to your inbox once per week. This is an actionable lesson every week to take your Amazon PPC to the next level.

Each lesson is also below.

Step 1 – Track and Measure Your Results
Step 2 – Research Your Competitors
Step 3 – Simplify Your Amazon Keyword Research
Step 4 – Amazon Listing Optimization
Step 5 – Set Up Your Amazon PPC Campaign
Step 6 – SCALE your campaigns.
Step 7 – Optimizing Keyword Bids for Increased Profitability
Step 8 – 9 Best Amazon PPC Auto Campaigns Hacks and When to Use Auto Campaigns
Step 9 – Product Targeting Ads
Step 10 – How To Calculate Bid Adjustment for Top of Search

If you want support in this Amazon PPC journey, this is where I can help.
How I Can Help Double Your Amazon Sales from Amazon PPC
I've set aside time in the next 48 hours to speak to you personally about how you can apply these ideas to your Amazon business starting TODAY.

Whatever your biggest challenge with Amazon PPC, I've seen it and know how to overcome it.

We will get on the phone for about 45 minutes and we will work with you to craft a step-by-step game plan to hit your business goals, whether that's doubling your Amazon sales, increasing keyword rankings, lowering ACoS, or simply just having more love for what you do every single day.

The cost? Absolutely FREE.

But this is not for everybody…
Who This Is For
You MUST have an incredible brand that you are looking to scale.
You MUST operate your business with integrity and great values.
You MUST be willing to take action to transform your Amazon PPC.
You MUST take accountability for your failures, avoiding excuses for why something can't be done.
You MUST be coachable.
Why I'm Doing This
I do this because I love helping others attain the financial abundance that we have achieved with our business.
Plus, I know that you might want help transforming your business (it's tough going it alone!). If so, we can discuss it and see if it's a good fit for both of us. And if it's not, I will point you in the direction that you need.

If you're willing to:
1. Take Action
2. Be Vulnerable
3. Be Coachable

Then I would love to chat with you…

This is what I love helping people do. This is why I was put here on this Earth… to help people like you grow their Amazon business.

I can show you, step-by-step, how to create efficient, scalable Amazon ads and free yourself from working hours on your ads and second guessing yourself.

All you need to do is book a call here: https://www.growto1million.com

Every day that goes by is more time wasted. Every moment you hesitate is you settling for being less than you were born to be. Let me help you turn your dreams into a reality.

Your future is waiting for you.
Talk soon,
Dr. Travis Zigler