Top 5 Amazon PPC Agencies For Your Amazon FBA Business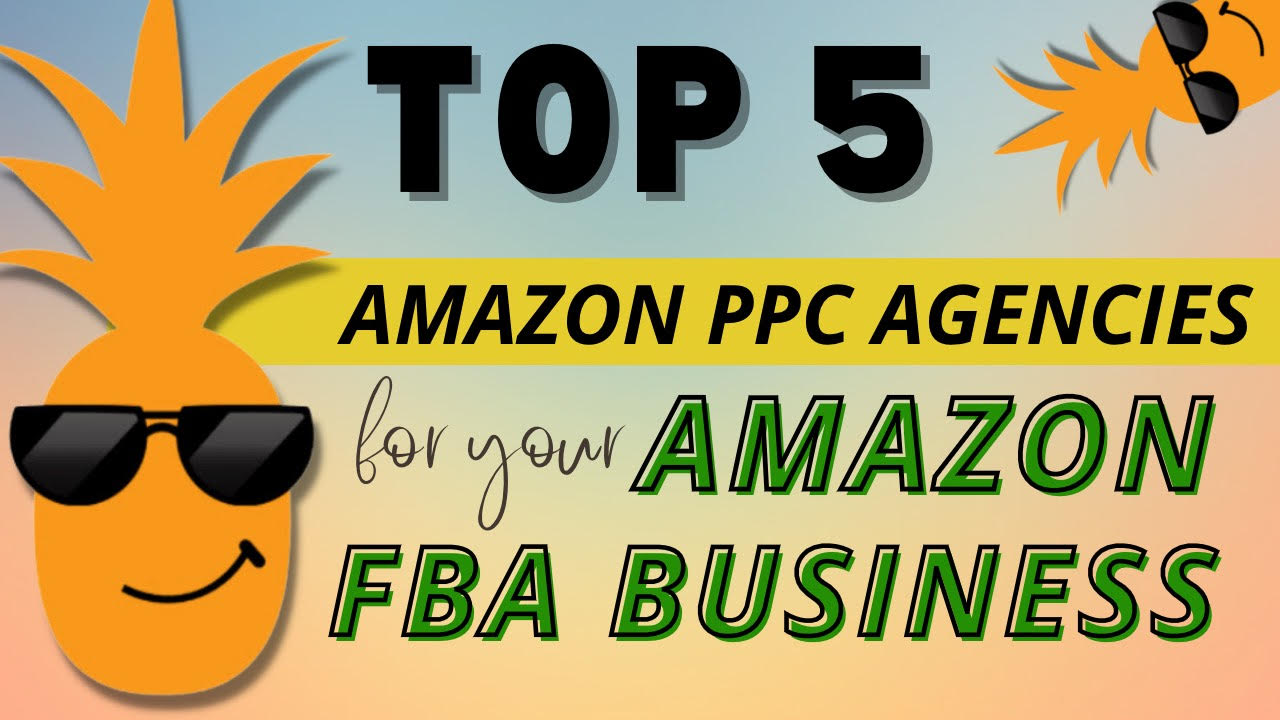 Should You Hire an Amazon PPC Agency?
Should you hire an Amazon PPC Agency?
The answer to this is that it depends!
For starters, you need to have goals and a mission around your brand before you start bringing on an ad agency to help you with your brand.
If there is no clarity around the brand, it will be fairly difficult for the ad agency to meet your needs and provide the best experience for you.
Once you have that down, you SHOULD hire an agency because:
Amazon changes everyday. The way the platform is run today will be completely different than the one tomorrow. Many ad agencies focus on learning strategies daily, so they're constantly ready for changes and follow a proactive approach.
It saves a lot of time learning a new platform. Hire an agency, and you don't have to spend hours and months learning the platform.
You will notice quick results. Agencies know what works and what doesn't. So you should see results in a matter of days once they get to work!
An Ad Agency can also drive your organic traffic as a result. Ads can help you rank better organically with top performing keywords as a result of advertising.
If you're ready to take your Amazon ads to the next level, let's take a look at the top 5 Amazon PPC agencies we recommend.
Top 5 Amazon PPC Agencies
1. Profitable Pineapple Ads
Profitable Pineapple focuses on a Guerilla Marketing approach, in which they focus on low-cost and innovative ad strategies in order to reduce wasted ad spend and maximize results.
They have a flexible entrepreneur-driven team that all think like business owners. With a creative-minded team, the agency can find a plethora of ways to help you manage and scale your brand on Amazon – no matter the industry.
This makes the ad agency great for both startups and large businesses alike.
Profitable Pineapple focuses on Amazon PPC Ads, DSP, and Google Ads to drive traffic to brands. In addition, they have an affiliate marketing strategy that gives you the opportunity to scale and drive more traffic to your Amazon listings.
Services Provided: Amazon Advertising, Amazon DSP, Google Ads, Facebook Ads, Building Blogs and Driving Google Ads to the Blogs, and Affiliate Marketing Strategy.
You can check out Profitable Pineapple here.
2. OMGCommerce
OMGCommerce is a large agency that focuses on everything ecommerce: from Shopify to Google to Amazon.
Most of OMGCommerce's clients boast great results from their YouTube and Google Shopping ads. While they are well known for these types of ads, they also have a dedicated team that focuses on Amazon PPC ads and DSP as well.
Services Provided: Google Ads, Google Shopping Ads, YouTube Ads, Amazon Advertising, Amazon DSP, Amazon Brand Management, Facebook, Preferred Partners.
You can check out OMGCommerce here.
3. Canopy Management
Canopy Management focuses on everything inside the Amazon Platform: PPC ads, DSP, and other services like full-scale Amazon Ad management and more.
While they primarily focus on the Amazon platform, Canopy can help you with your needs specific to Amazon with great features like professional product photography.
Services Provided: PPC Advertising, Full Service Account Management, Demand-Side Platform (DSP), and Creative Services: Research & Copy Optimization, Professional Product Photography, Amazon Posts.
You can check out Canopy Management here.
4. Incrementum Digital
Incrementum Digital is an agency that focuses on the entire Amazon platform: from PPC Ads to DSP.
They also have their own creative services along with account management services to help you with your Amazon listings.
One very cool feature of Incrementum is their open communication, in which you will have access to support specialists whenever you're in need of them.
Services Provided: Amazon Advertising, Amazon DSP, Account Management, and Creative Services like copy and listing optimization.
You can check out Incrementum Digital here.
5. Automate Your Ads with Autron
Autron is an AI-powered ad decision engine software that will do hands-on campaign management for you.
Their AI ad engine helps you create fully automated campaigns and focus on boosting sales while optimizing your advertising cost of sales (ACoS).
Although it is limited in Amazon campaign strategies, it is a great ad software for those who want to get started on Amazon.
You can check out Autron here.
Take Your Amazon Advertising To The Next Level
There it is: 5 of the best Amazon PPC options you can choose from.
From Amazon PPC to DSP and even Google Ads, each one of these agencies specialize in various parts of complete Amazon Management.
Are you ready to take your brand to the next level on Amazon?
(BTW, this article is completely biased as Profitable Pineapple Ads wrote it :))