How To MAXIMIZE Use of Helium 10 GEMs to Increase Amazon Sales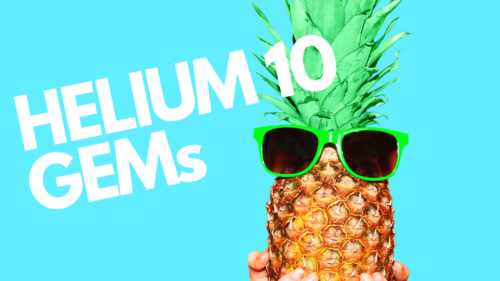 The competition on Amazon has changed rapidly over the last few years. More and more people are venturing to selling on Amazon FBA and trying to get the maximum benefits out of it. However, most of the time, it's quite difficult for Amazon sellers to get traffic on their products on Amazon. Helium 10's free GEMs tool helps you get more traffic to your Amazon listings with the use of specific URLs.
Helium 10 GEMs has turned out to be quite a reliable and sought-after service when it comes to boosting the traffic to your product listed on Amazon. To make the prospective sale possible, this service simply drives the traffic from the external site towards your product on Amazon. This will help you in accelerating the sales of your product.
1. 2-Step Via Brand
The first step includes simply going to the website Helium 10. Click Resources and URL Builder. This is the choice for Helium 10.
The 2 steps Via Brand on this page will have a few boxes to fill out:
The first box requires you to write the BRAND name of your product. This is mandatory, and you need to fill it in to move forward. The name of the brand will generate your URL. When written correctly, it will lead the customer to the exact product where you want him to go.
The second box that you need to fill up is the KEYWORDS box. While writing these keywords, ensure that you write exactly those that will drive traffic towards your product. This keyword will also make sure that customers reach your product as organically as possible.
The third box is optional and is for the ASIN of your product. ASIN stands for Amazon Standard Identification Number, which is specific for every product. It helps in identifying a particular product, and it helps the customer in reaching the exact product. However, writing down ASIN is optional, and you can skip it if you want.
The next two boxes include a maximum and minimum price. This is a price window, which will allow the customer to reach the product when they will search for a product within their range. This allows you to narrow down to a single product in the search for ease of finding.
Once you fill all the required fields, click GENERATE.
This will create a URL, which automatically takes the user to the required product.
2. 2-Step Via Hidden Keyword
2-Step via Hidden keyword leads to replicating a specific keyword, which will lead the user to the product listed on Amazon, directly.
You just need to fill in two fields; one requires you put in the KEYWORD, while in the other one, you need to put the ASIN of your product. Both these fields are mandatory to fill, and you cannot generate the URL without putting in the required information.
Once done, click on the GENERATE button, and it will create a URL, directing your potential customers to buy the product.
3. 2-Step Via Field-ASIN
Targeted keywords, in this step, take the customer directly to the URL of your product, enticing him to buy the specific product.
You need to add Keywords and ASIN, and it will generate a new URL for you.
4. Canonical URL
This particular process requires the user to put in five key-words in the fields, and it makes a search-engine friendly Amazon URL to use in Google, Bing, etc… Each field needs to have a different keyword, and together they will lead the customer to the product URL.
The last field will require you to put in the ASIN, which would be unique for your product.
https://www.amazon.com/BLEPHARITIS-BLEPHARITIS TREATMENT-DRY EYE-DRY EYES-MGD/dp/B07LBJHST7
5. Add To Cart
This is great to send traffic directly to your "add to cart" page. The first part of this step will require you to add in the ASIN in the field. The second part includes putting in the quantity of the product. Both these fields are mandatory and will generate a unique URL for you.
6. Buy Together
These steps are pretty basic. If you have different products to sell on Amazon, you can write their ASIN in these fields, and a URL will be created to add both to cart. This is great to use to get the "frequently bought together" on your listing or if you are running a sale.
7. Targeted ASIN Search URL
This will help you showcase any products that you want to on a results page. This is great for showing off your entire product line up or a select few.
Helium 10 GEMs makes the URL creation much easier for Amazon sellers. This used to take manual coding and Helium 10 does it for you know. This helps increase Amazon sales by directing the customers directly to the URL which shows your products predominantly.
RELATED: How To Use Helium 10 Magnet for Amazon Keyword Research
Make sure to subscribe to our YouTube channel and join our free Amazon PPC Pros Mastermind on Facebook.
Helium 10 Coupon Code
This blog was brought to you by Helium-10. If you click through my links, I make a small commission and you get a discount. Win win. Get 10% off your monthly subscription or 50% off your first month of Helium-10 when you use the coupon code SALESFUNNEL50
Click here to try out Helium-10