Xero Bookkeeping Review – Taking A Look At Xero Bookkeeping Services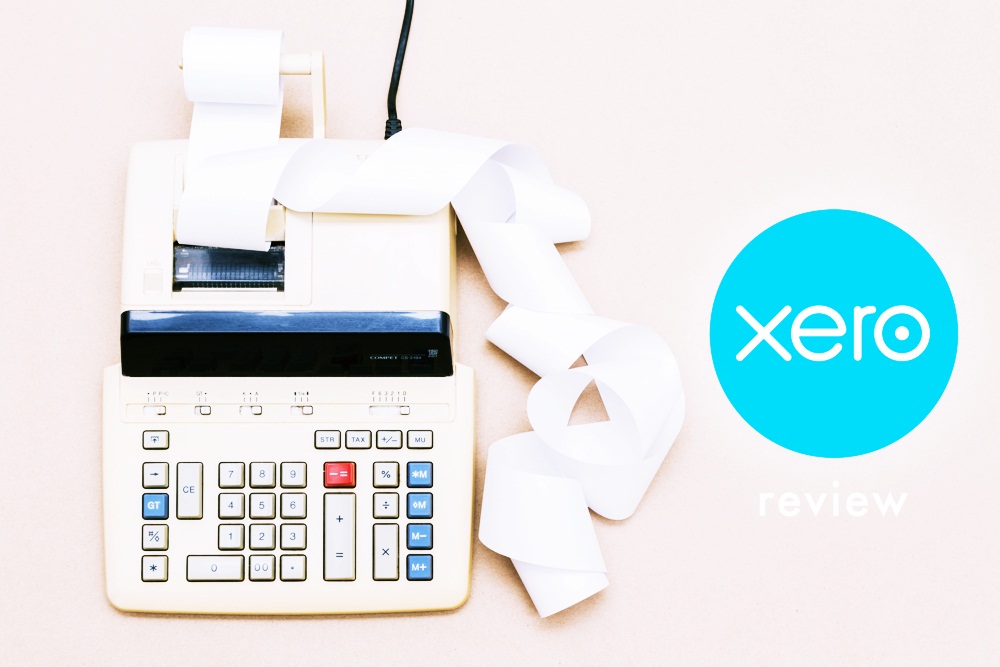 Xero Bookkeeping is a great way for businesses to stay organized and avoid the common errors that often arise from less dependable bookkeeping strategies. Xero Bookkeeping offers numerous features that allow businesses to keep their information properly filed, which allows them to spend more time in other areas. In this Xero Bookkeeping review, you will learn exactly what Xero Bookkeeping has to offer and who it is the perfect program for.
Without a proper bookkeeping strategy in place for your business, you are at risk of having a lack of data or inaccurate data, which makes it difficult to grow from where your business currently stands. Additionally, the lack of a program such as Xero Bookkeeping makes accounting and protecting your data much more challenging.
On the other hand, utilizing Xero Bookkeeping into your business to ensure all of the necessary invoices, payments and documents are properly attended to can help your business run more smoothly and paves the way towards further growth. With or without a qualified team of accountants, keeping up with financial details and records can be a great challenge, and Xero Bookkeeping can ensure everything is filed and managed properly.
In this Xero Bookkeeping review guide, you will learn exactly what Xero Bookkeeping is, who it is intended for and information about the extensive list of features Xero Bookkeeping offers. You will also learn how Xero Bookkeeping works, how much it costs and how it compares to other top names in the industry.
What is Xero Bookkeeping?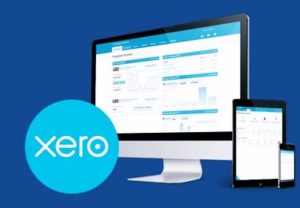 Xero bookkeeping is online bookkeeping software that allows businesses both big and small to stay in control of their accounting records. However, Xero Bookkeeping goes far beyond a simple accounting software application, and it allows users of various business types to stay in control of all of their sensitive data.
Xero Bookkeeping offers a wide range of services, ranging from invoice management to filing important contacts into a secure system that is easy to access. Some of the more widely-used features of Xero Bookkeeping include connecting banking information, payroll management and inventory all into one place.
Xero Bookkeeping is mainly intended for small businesses that may not have the capability to hire an entire staff of accountants and bookkeepers to manage their data on a day-to-day basis. However, Xero Bookkeeping is a great way for a business or freelancer of any size to stay in control without becoming overwhelmed when tasked with storing data in a safe, organized manner.
Simply put, Xero Bookkeeping is designed to make life simpler for businesses who otherwise may not be able to accurately store and process their data, which leaves them vulnerable to a lack of reliable data to draw upon when making future decisions and a risk of having their sensitive data stolen.
The Xero Bookkeeping software is incredibly simple to use, and they have a dedicated support team ready to help their users during the integration process. After integration, it is easy for businesses to update information, send out invoices and so much more through the Xero Bookkeeping software system.
Who is Xero Bookkeeping for?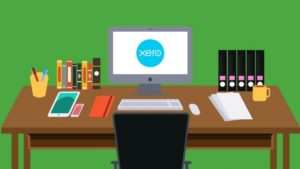 As previously mentioned, Xero Bookkeeping is intended for a wide range of businesses and independent contractors, and they are able to handle the needs of large and small sized businesses alike. Therefore, whether your business involves just you or has hundreds of employees, Xero Bookkeeping is able to meet your needs and helps you keep your data safely organized all in one place.
Top Related: Freelance Bookkeeping
To better understand who Xero Bookkeeping is for, let's take a closer look as to how they can help businesses of various sizes and purposes:
Freelancer

Independent contractor

Small business

Midsize business

Large business

Franchise

Non-profit
As you can see, Xero Bookkeeping can help a wide range of businesses, and perhaps no one more than a freelancer or independent contractor. A freelancer or independent contractor are very similar in that most often neither have a desire or can afford to hire a personal bookkeeper. However, they often have a lot of financial records and various other forms of data to process, especially when it comes to calculating taxes. Xero Bookkeeping can help those who do not work directly for a company stay organized with all of their data by utilizing Xero Bookkeeping.  
Additionally, a small to midsize business has an even greater need for bookkeeping, and they are not always able to hire a staff of bookkeepers and accountants, leading to the need to seek assistance through bookkeeping software. For these businesses, Xero Bookkeeping provides a reliable service that can be trusted to get the job done.
Xero Bookkeeping can also help accountants and bookkeepers that work for a large company or franchise to stay organized financially, which can seem almost impossible to do without a trustworthy software for bookkeeping such as Xero.
Not only can Xero Bookkeeping handle businesses of various sizes, but they can also handle various different types of businesses, including the following:
Startups

Ecommerce

Health care

Legal

Retail

Construction
Perhaps one of the easiest times to become overwhelmed with bookkeeping tasks is when your business is first starting out. While there are certain areas that can be planned for, most are surprised by just how much financial, inventory and invoice data there is to manage. Due to this, it can be very helpful to utilize Xero Bookkeeping to ensure everything goes smoothly once your business opens.
Xero Bookkeeping can also manage a wide variety of fields, including those in areas that require a lot of data processing and may require more financial responsibility such as health care and legal fields. Whether you are a dentist, urgent care center or law office, anyone in the legal or health care fields can greatly benefit from high-quality bookkeeping software such as Xero Bookkeeping.
Of course, health care, legal and retail are just a few examples of the many different areas where Xero Bookkeeping can come in handy. Any business that requires data processing and accurate financial documentation should consider Xero Bookkeeping for their bookkeeping needs.
When You Should Use Xero Bookkeeping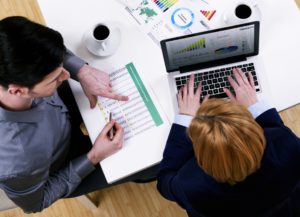 While every business can perhaps benefit from Xero Bookkeeping to some degree, the fact is some businesses simply need Xero Bookkeeping more than others. A successful business that earns enough to afford a dedicated staff of accountants and bookkeepers may be able to get by with little help from an online software system such as Xero Bookkeeping. However, making use of reliable online software even with a team of accountants definitely makes reliable finances, dealing with taxes and payment collection much more straightforward. For those who are unable to afford experienced accountants, it is even more important to ensure Xero Bookkeeping – or a service similar to Xero Bookkeeping – is utilized.
In the event your business begins to suffer due to poor data collection and bookkeeping, you should consider reliable bookkeeping software such as Xero Bookkeeping.
Top Related: Small Business Bookkeeping
Here are three times when Xero Bookkeeping can significantly help a business run more smoothly:
There is a lack of reliable data

The business has trouble with accounting

The business has unprotected data
First and foremost, it is important to ensure the data information with your business is reliable. Otherwise, you are at risk of improper financial information, not collecting the accurate amount you are owed and many more detrimental consequences. With reliable data, you can find ways to improve your business, generate more income and ensure information is always accurate.
Also, anytime the accounting tasks – such as payroll, inventory and bank management – suffer, it is important to consider investing in Xero Bookkeeping, which can help your business stay organized and ensure accounting tasks are completed according to plan.
Lastly, the lack of reliable software for bookkeeping puts businesses at risk of having data stolen or lost. Any time your sensitive data is at risk of becoming lost or stolen, you should consider a bookkeeping software such as Xero Bookkeeping.
What Does Xero Bookkeeping Offer?
Xero Bookkeeping offers many different features that are incredibly useful for any business. From sending custom-designed invoices to managing bills and expenses, Xero Bookkeeping covers any and all of your accounting and bookkeeping needs. When compared against other bookkeeping software (see below), there is simply not a more sophisticated, in-depth service than Xero Bookkeeping.
The following are just a few of the many areas in which Xero Bookkeeping can help businesses:
Banking

Invoices

Inventory

Mobile

Tools

Purchase orders

Bills and expenses

Payroll

Easy conversion

Contacts

Much more
To gain an even better understanding of the service Xero Bookkeeping provides, let's go into more depth on each one of these features.
Banking
One of the hardest things for a new business to do is bank reconciliation, which is essentially matching the financial data from your accounting department with your bank for verification purposes. Without reliable software, bank reconciliation can take hours each week and often prove unreliable.
Fortunately, Xero Bookkeeping is able to merge your banking information and sync it with the Xero software, which allows you to get all of your accounting records and banking information in one place, making it extremely easy to complete bank reconciliation. With Xero Bookkeeping you can complete bank reconciliation in a couple minutes each morning, whereas it may take hours without Xero Bookkeeping.
Invoices
Perhaps one of the biggest mistakes a business with unreliable bookkeeping makes is not collecting the amount they are owed simply because they fail to send out the necessary invoices and ensure payments are made from their customers and clients. However, Xero Bookkeeping makes it easy to ensure every payment is received and processed. With Xero Bookkeeping, you can quickly and easily create professional, customized invoices and send them out. You can automate when invoices are sent out and never worry about missing a collection ever again.
Inventory
There may not be a bigger problem for a business to face then running out of inventory due to a lack of management. When this occurs, all sales stop and long-term customers can begin to abandon your company. Due to this, it is extremely important to keep up with your inventory records properly.
With Xero Bookkeeping, you can keep accurate tabs on the amount of inventory you have for each product. Xero Bookkeeping also automatically calculates the total amount of value for your inventory, and it updates you when more inventory is needed. Additionally, Xero Bookkeeping keeps track of the hottest selling items, which allows you to capitalize on your best sellers and market accordingly.
Mobile
Another main problem many businesses have is not being able to control their bookkeeping outside of the office, which means that necessary tasks often become neglected outside of office hours. However, utilizing Xero Bookkeeping gives business owners, accountants and bookkeepers the ability to control everything through their phone.
Almost every feature offered by Xero Bookkeeping is able to be controlled through a mobile device, including the ability to send invoices, approve transactions and complete bank reconciliation. The ability to go mobile with your bookkeeping needs makes it much easier to never fall behind on data processing.
Tools and apps
Every business is different, and as such each business has its own unique needs as it pertains to bookkeeping. While some small businesses do not need a lot to ensure good bookkeeping is practiced, other large businesses may need access to a variety of specific apps and tools to ensure the job is done properly.
Xero Bookkeeping understands this need for a wide variety of tools and apps, and they answer the need by providing over 700 tools for their users to utilize. From reporting apps to various inventory tools, you are sure to have everything your business needs to do the job properly with Xero Bookkeeping.
Top Related: Online Bookkeeping
Purchase orders
Properly supplying customers with purchase orders and using the purchase orders to ensure everything is going according to plan with your side of the transaction is very important to a business. While many businesses neglect to take advantage of utilizing purchase orders in the proper manner, doing so can be incredibly advantageous to a business.
With Xero Bookkeeping, you can quickly and effectively send purchase orders out to customers, and then use the purchase orders to stay on top of expenses and inventory management. Also, with Xero Bookkeeping, you can use the purchase orders to quickly create bills and invoices when needed.
Bills and expenses
It is very easy for a business of any size to lose track of the various bills and expenses they themselves have to take care of, which can lead to unexpected payments having to be made and, in severe cases, it can cripple a business financially.
Xero Bookkeeping allows businesses to keep all of their bills and expenses neatly organized within the software, which makes it easy to ensure every bill and expense is budgeted for. You can manage any and all of your expenses within Xero and can quickly capture a cost and place it in the software through taking a photo.
Payroll
There is nothing more stressful to a business owner or an accountant than not having the resources necessary to effectively carry out payroll management and complete taxes successfully. By having all of your payroll information and tax information in one place, ensuring all necessary tasks are executed properly is much easier.
With Xero Bookkeeping you can calculate federal and local taxes, automate payroll filings and even set payroll on autopilot. Without a sophisticated software such as Xero Bookkeeping, carrying out payroll and tax needs is extremely difficult and time consuming even for the most experienced accountants.  
Easy conversion
With many other bookkeeping software programs, converting all of the necessary files and information can be incredibly challenging, which leads many to try and manage bookkeeping manually or give up quickly after they purchase the software.
However, Xero Bookkeeping users do not have this problem as it is incredibly easy to convert all of the necessary information effectively and efficiently. In the event there are any problems with converting after choosing to utilize Xero Bookkeeping, Xero has a dedicated team of professionals ready to assist you in the conversion process.
Contacts
There is nothing more mind-numbing than searching for all of the necessary contact information and then entering in each email address when sending an important email to hopeful clients or customers. When doing so is necessary, your business can spend countless hours of unnecessary data entry due to unorganized contact lists.
With Xero Bookkeeping, however, you can keep all of your contacts in one place, which makes it easy to access their information whenever it is needed. You can also create smart lists inside of the software, assigning contacts to specific groups that make it easy to send emails, make phone calls or send invoices.
And much more
Xero Bookkeeping offers so much more than the above ten features. From reporting, to quotes, to project management, there is essentially nothing within bookkeeping that Xero Bookkeeping is not well-equipped to handle.
Whatever size your business is or whatever the purpose of your business, Xero Bookkeeping is likely able to meet your exact needs. Most are surprised by exactly how in-depth the features they offer are, and many who try their service become more profitable in no time at all.
How Does Xero Bookkeeping Work?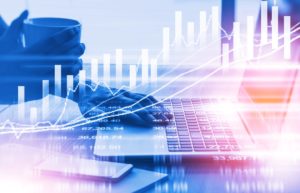 It is important to know how Xero Bookkeeping works before purchasing their program to ensure everything is implemented according to plan. By understanding exactly how to choose the right plan, integrate your data and manage your bookkeeping, you can ensure the transition to the software goes smoothly.
Essentially, how Xero Bookkeeping works can be broken down into four steps, which are:
Choose a plan

Integrate data

Manage bookkeeping

Utilize tools and apps
The first thing to do after deciding that Xero Bookkeeping is right for you is to choose the payment plan that is right for your business (see below). Xero Bookkeeping offers three different payment plans to choose from, and the more in-depth your needs are, the more you have to pay.
After choosing a payment plan that is right for you, the next step is to integrate your data into the software, which is perhaps the most difficult step for many. However, Xero Bookkeeping guides you through every step and has a dedicated support team there to help you if you hit a roadblock.
After integration, you can then begin to manage your bookkeeping needs all in one place. Be sure to automate as many tasks as necessary, which should allow you to focus more on areas that truly require your attention.
After you become comfortable with the Xero Bookkeeping software and the bookkeeping management is going smoothly, it is then time to try and implement some useful tools and apps to make things run even more smoothly. If you need additional assistance finding the best apps and tools for your business, contact customer support for ideas.
For the most part, Xero Bookkeeping is incredibly simple to use. In the event you do struggle to use the system for any reason, Xero Bookkeeping offers a fantastic customer support system to answer all of your needs.
Is Xero Bookkeeping Easy to Use?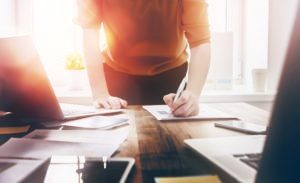 One of the main questions people ask when considering whether or not Xero Bookkeeping is worth it or not is if Xero Bookkeeping is easy to use. While many of the bookkeeping software suites that are currently on the market make it difficult to integrate all of the prior data and the software can malfunction at times, Xero Bookkeeping is incredibly easy to use, regardless of the size or purpose of your business.
The most challenging part of switching to bookkeeping software is uploading all prior data into the system. However, Xero Bookkeeping makes this process as seamless as possible, and they are there to help you every step of the way.
In the event you do hit a roadblock along the way, Xero Bookkeeping offers fantastic customer service, and they can help you overcome any obstacle.
In the end – after the integration of prior data and learning how to use all of the features provided by Xero – you are left with a wonderful, automated bookkeeping system and will never have to worry about inaccurate data or missed collections ever again, which in return allows you to spend valuable time elsewhere and really take your business to the next level.
How Much Does Xero Bookkeeping Cost?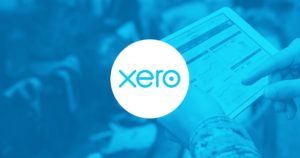 Xero Bookkeeping has three different pricing plans, so you are most likely going to be able to find a plan that meets your budget and exact needs. Xero Bookkeeping also has a thirty-day free trial in which you can try all of their features for as many users as you like completely risk-free.
After the free trial has ended, you will then need to choose a payment plan that fits your exact needs and budget. The first and least expensive payment plan is called the Early plan, and it costs only $9 per month, offering users all of the necessary features in order to get a business started.
For more experienced companies who have a larger budget and more in-depth needs, they have what is known as the Growing plan, which costs $30 per month and gives users access to unlimited bank transactions and the ability to send invoices and quotes as often as needed.
Lastly, the Established plan is for larger businesses who have very in-depth needs. With the Established plan, which can go above and beyond the typical bookkeeping needs, your business can even utilize multi-currency, manage expenses and track project time and costs.
Is Xero Bookkeeping Worth It?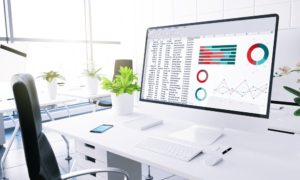 After considering everything in this Xero Bookkeeping review, every business owner has to decide whether or not Xero Bookkeeping is truly worth the time and cost to switch to the Xero software. Many first-time business owners believe they can handle their bookkeeping on their own and paying a software to help them do it is some sort of scam or simply a waste of money. However, trying to do bookkeeping on your own often causes many more problems than it solves, and it leads to losing large sums of money in many cases. On the other hand, utilizing Xero Bookkeeping can actually make much more money as well as save you a ton of time.
Simply put, Xero Bookkeeping can make your life much easier. Without sophisticated bookkeeping software such as the one Xero provides, trying to ensure all data is not only accurately processed but protected as well can be incredibly challenging. With Xero Bookkeeping, you never have to worry about forgetting to send an invoice, doing your taxes properly and so much more.  
By being able to take advantage of the numerous features that Xero Bookkeeping offers its users, you can actually create a much larger income and grow much faster than you would otherwise be able to without it. Without proper bookkeeping, failure to send invoices, properly manage expenses and keep track of key contacts is bound to happen. On the other hand, being able to ensure your business is well-run and all data is properly processed and managed can help your business take that next step in growth.
For larger businesses that have multiple employees, it makes everyone inside the company much happier to have a sophisticated, often automated bookkeeping system as it frees them up to do much more important tasks to help the company make more money. Say "no more" to tedious data entry tasks, and say hello to the days of effectively and efficiently sending invoices, completing taxes and payroll and ensuring key contacts are notified in a timely manner about important information within the company.
Due to all that Xero Bookkeeping can offer a business and its employees, there is no doubt that it is worth it. While the accumulation of all these features is extremely in-depth and incredibly useful, Xero Bookkeeping has found a way to keep their price incredibly low and affordable for every business, offering payment plans as low as $9 per month.
How is Xero Bookkeeping Customer Service?
Xero Bookkeeping has fantastic customer service, and they offer a wide variety of resources for their users. Whether you like to learn on your own through educational training videos and articles or prefer to speak to a real person about the troubles you are having, Xero Bookkeeping is able to assist you.
Perhaps the best way to take advantage of the amazing customer service of Xero Bookkeeping is by contacting them either through phone or through email. For a prompter reply, calling a Xero agent is a good way to get direct help for your exact issue. For less urgent matters, email is perhaps the way to go as the Xero support team still replies within twenty-four hours in many cases.
In the event sending an email or making a phone call to a Xero agent does not appeal to you or is not an option at the time of your problem, you can also try reaching someone via live chat, which is an incredibly useful way to quickly receive a reliable answer to any question or concern you have about the Xero Bookkeeping software.
For those who love to learn on their own through training resources, Xero Bookkeeping also offers a fantastic training center full of useful resources on a number of different topics. In the event all else fails, you can easily submit a support ticket that should be answered in a timely manner.
Xero Bookkeeping Compared to Other Bookkeeping Services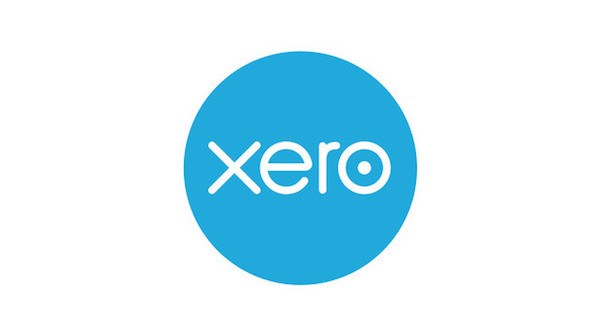 Xero Bookkeeping certainly has everything a business needs to run their bookkeeping department successfully, but are they a better option than their competitors? There is a lot of competition in the industry, which means numerous big-name options for business owners to consider and choose from. To learn more about how well Xero Bookkeeping compares to its competitors, let's compare Xero Bookkeeping against each one of the top names in the industry.
Although there are others, here are some of the biggest competitors to Xero Bookkeeping:
NetSuite

FreshBooks

QuickBooks

Sage
Xero Bookkeeping vs NetSuite
NetSuite definitely has a lot to offer its users, and they are able to meet the bookkeeping needs of many businesses of different size and purpose.
However, there are some differences between the two to be mindful of. First and foremost, the main purpose of NetSuite is to handle financial information in a reliable manner, such as banking information, managing payroll and bills and expense processing. While they are able to provide a similar service to Xero in this regard, they do not go much further beyond finance, and Xero offers many features that NetSuite does not.
Additionally, NetSuite requires you to contact them for a price quote, whereas Xero offers their pricing on their site.
Xero Bookkeeping vs FreshBooks
FreshBooks is perhaps one of the most comparable accounting software systems to Xero Bookkeeping, and they are certainly not a bad choice.
While FreshBooks offers many of the same features that FreshBooks does, it is simply hard to match the in-depth, extensive number of features that Xero offers to its users, and there simply is not anything to suggest they are better.
Additionally, the pricing for FreshBooks is often slightly higher, and their least expensive plan is twelve dollars, compared to the nine-dollar plan of Xero Bookkeeping.
Xero Bookkeeping vs QuickBooks
QuickBooks is certainly not a bad program either, and they are very well-equipped to handle really large companies.
However, there is one glaring, huge drawback to choosing QuickBooks as your bookkeeping software, which is that their pricing is incredibly high. The pricing plan for QuickBooks is set at $136 per month, whereas Xero Bookkeeping offers plans as low as $9 per month.For those with a large budget and extensive needs, perhaps QuickBooks is worth a look. For those who want the best value, however, it may not be the most ideal.
Xero Bookkeeping vs Sage Intact
Sage Intact is perhaps not as well-known as many of the other bookkeeping software programs, although they do have Nike as one of their main clients.
There is no doubt that Sage Intact is a very good option and are proven reliable with dealing with large businesses with in-depth needs. However, their pricing can be rather steep. In fact, they do not have their pricing listed on their website, and it is only available through a direct quote.
Sage Intact is fairly easy to use and comes with many useful features, but it is often out of the price range of many small to mid-sized businesses, and Xero Bookkeeping is likely a better option in many instances.
Conclusion
To wrap up this Xero Bookkeeping review, Xero Bookkeeping is a great opportunity to take full control over your accounting and bookkeeping needs, allowing you to worry less about proper data management and more about what makes your business the most amount of money.