What Is Leadpages and How Can It Help My Company?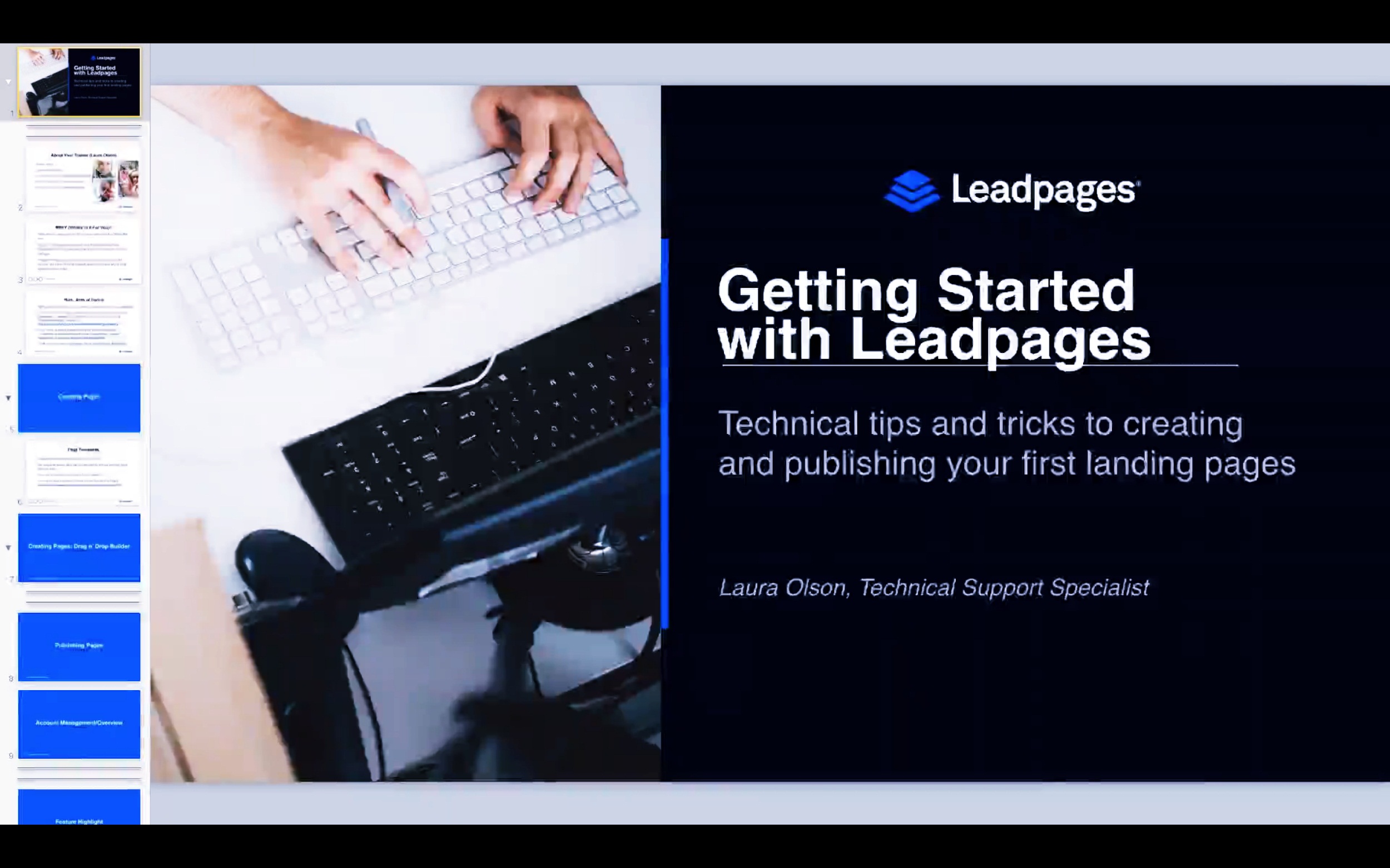 The question what is Leadpages is an important one when discussing the best ways to optimize your sales and landing pages, and it's worth asking since Leadpages is a proven name in their industry.
Leadpages is a great way to take your business to the next level. While many are familiar with the importance of having beautifully designed and fully optimized landing and sales pages on their website, too many either spend countless hours trying to fully integrate and customize their landing pages themselves, or pay outrageous prices to website developers only to find out that the final product in each instance is often less than ideal.
Leadpages, however, allows online business owners to save money that would have otherwise been spent on a developer, and save time that would have otherwise been spent on customizing the website pages for themselves, and still create beautiful, fully optimized landing pages that convert.
In the past, digital marketing was difficult, with most website visitors never even considering purchasing a product or service due to the website not drawing them in and gaining their attention. While other channels – such as email marketing – were able to fill in the gaps, most do not give "junk mail" in their mailbox any consideration.
Nowadays, the only way to truly capture a potential customer's attention is to walk them through the buyer's journey, which Leadpages makes it easy to do.
The following is a complete Leadpages review, laying out everything you need to know about Leadpages, including what is Leadpages and how leadpages works.
What Is Leadpages?

Leadpages is a landing page and sales page builder that allows website owners to grow a substantial email list and help convert website visitors into long term customers. Leadpages allows business owners to fully customize and create beautiful landing and sales pages that are designed to convert well. Along with a Leadpages subscription, users have access to numerous useful landing page templates, features and integrations.
With Leadpages, you can also track useful analytical information and utilize optimization features such as A/B split testing to ensure your website converts at the highest possible level.
Instead of paying large sums of money to a website developer, or spending countless hours of your precious time, you can simply allow Leadpages to take your online business or the online portion of your business to the next level.
Because let's face it: making sales online can be a challenge if the proper website is not built. After all, no one wants to put their credit card information into a website that does not look completely professional.
By choosing Leadpages to help ensure your website is professionally made with all of the necessary features and integrations are built into your website, you can rest assured your website is going to perform at an optimal level.
The goal for those who use Leadpages is to create higher converting landing pages, which may help them build an email list, improve search rankings and most of all sell more of their product or service. Regardless of the exact need, Leadpages can help you achieve the highest level of success online.
So how does Leadpages work exactly? Many are familiar with the countless number of business owners who have achieved success with the help of Leadpages, but all too many are unfamiliar with what Leadpages is and how it works.
Essentially, building landing and sales pages with Leadpages can be broken down into a simple, four step process, which are:
Choose and customize a template

Add the necessary features and integrations

Publish and drive traffic to your website

Analyze and optimize performance
In order to fully understand the answer to the questions of Leadpages and how does Leadpages work, let's go into depth on each of the four steps involved in building sales funnel landing pages through Leadpages.
Choose a template
The first step to making a beautiful landing page with Leadpages is to choose a template, which is made easy given the extensive library they have to choose from. Whether you are building a website to sell products, sell a service or draw viewers to your webinar, you are able to find the perfect template on Leadpages.
After choosing a template, you then can easily customize the template and make it your own. Many fear that customizing a template takes skill and expertise, but Leadpages uses a drag and drop customization method, which means no experience is needed. Say no more to coding and paying others to customize your template, and instead use Leadpages for your website design needs.
Top Related Article: Leadpages Templates
Add features and integrations
The next step is to add the necessary features and integrations. Leadpages offers numerous really interesting features and integrations(see below) to help you take your online business to the next level.
From using a CRM to organize information and email addresses to adding on a payment processor, Leadpages can help you with all of your additional needs to make your landing pages and website as a whole exactly what you need it to be.
Publish and drive traffic
After your website is fully optimized and ready to go, the next step in the process is to publish the website and drive traffic. In order to publish, you do not need an existing domain or website, and Leadpages can help you find a host and a domain in order to publish.
After publishing, you can easily drive traffic to your website by running Facebook ads, Instagram ads and much more, all through the Leadpages platform. Also, Leadpages automatically installs the necessary tracking pixels, so you can analyze your website's performance as traffic comes to your website.
Analyze and optimize
Last but not least, you are likely to need to make small changes to reach peak performance. While Leadpages makes optimizing your website very easy, it often takes looking at the analytical information provided by Leadpages, running split tests and finding the right arrangement of integrations for your website to perform to its maximum ability.
Do not worry, however. Leadpages support team is there to help you with any questions or concerns you have along the way.
Leadpages Features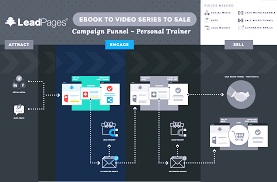 Perhaps one of the best parts about Leadpages is the massive amount of features they offer to their users. All of the features offered by Leadpages help users build stunningly beautiful landing pages that are designed for high conversion rates, draw traffic to their newly built landing pages and provide them with analytics about their website traffic so they can make necessary adjustments and ensure the website is performing at a high level.
While the exact list of features is far too long to fit into this Leadpages review, here are the main areas where Leadpages can help you with your digital marketing needs:
Landing page customization

Ad creation for more traffic

Testing and integrations

Goals and Analytics
Of course, there are many more features that go far beyond the ones named in this Leadpages review.
Landing page customization
Perhaps the most useful feature of Leadpages is the ease in which it is to create and customize templates. All of Leadpages templates are mobile friendly and very easy to customize. The fact is people search the internet in various ways, including laptops, tablets and smartphones.
Subsequently, it is necessary for online companies to be able to reach their audience regardless of the device being used. With Leadpages, it is easy to ensure your website visitors have a user-friendly experience and are able to do all they would like to do on your website.
Ad creation for more traffic
Building a beautiful theme that helps convert visitors into paying customers is only half the battle. The other half of the battle is actually gaining website visitors and attracting them to your website.
Fortunately, Leadpages is much more than a template builder. You can also create ads and display them on Facebook, Instagram and Google through Leadpages. Leadpages also offers audience targeting specific features and automatically places pixels so you can analyze website data as it comes in.
Testing and integrations
Very rarely are website owners able to get everything fully optimized on the first try, regardless of how powerful and successful the template designer is and how easy it is to add in necessary integrations. Leadpages recognizes that website owners often have to go through a period of trial and error to fully optimize the performance of their website.
The main way Leadpages helps users get to an optimal website performance as quickly as possible is through what is known as A/B split testing, which allows users to run two different versions of a sales or landing page simultaneously to find out which one performs at a higher level.
Goals and analytics
Every great digital marketing campaign should be defined by a set of goals that is established in advance. Leadpages understands the importance to set goals and strive to reach them, which is why they have instilled various features to help you do exactly that.
After setting your website performance goals, you can then track your progress and see where you need to improve in order to meet your established goals. With Leadpages, you can strive towards a return on all of your investments made into your website and online sales channels.
As mentioned previously, there are many more interesting features that Leadpages provides, including a dedicated support team, unlimited domain publishing, Lead notifications and HTML editing.
Without Leadpages your website is likely to miss key components that may help you make more sales on a monthly basis. Leadpages is there to help you with whatever your specific needs are, and they provide you with ample features to ensure you never go without something that would make your website even better.
Leadpages Integrations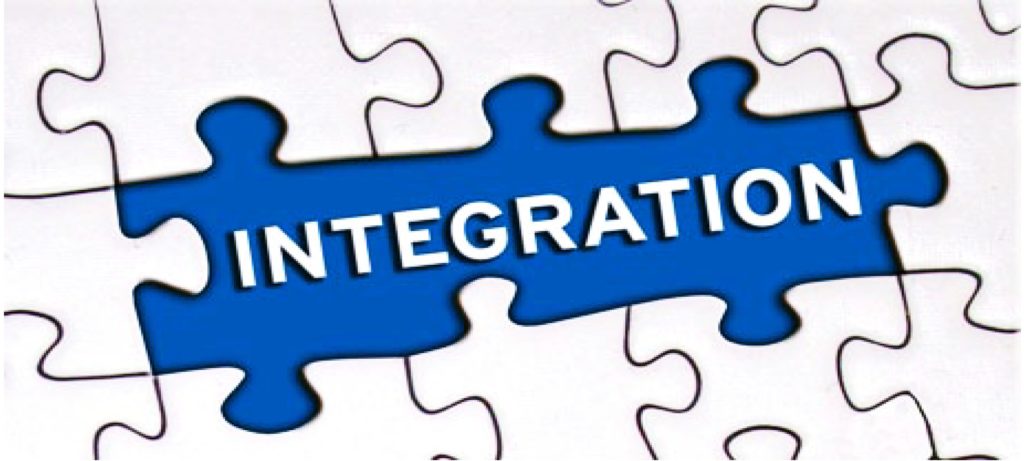 Along with the numerous features that Leadpages offers, there are also a lot of really cool integrations that Leadpages is able to offer to its users. An integration is an add-on to a website that helps improve the overall performance of the website.
Much like the features, there are far too many integrations that Leadpages offers to name them all on this Leadpages review, so let's break them into the most relevant categories to fully understand how Leadpages integrations can help you improve the performance of your landing and sales pages.
Here are the areas where Leadpages integrations can help improve your website and overall online presence within your industry:
Email/live chat

Website design

Analytics

CRM

Advertising

Automation

Scheduling

Social Media

Webinar

Payments
Perhaps the most highly used integrations with Leadpages pertain to email and live chat. The integrations for email include MailChimp, Active Campaign, and many others. The features allow you to flawlessly run email campaigns and even automate emails for potential customers and those on your email list. By using the CRM features of Leadpages – such as InfusionSoft and Salesforce – you can manage contacts and stay organized as well. With Leadpages, you can also install a live chat feature on your website to chat with customers in real time, helping close the sale with those who are close to buying.
After your website is customized, you are likely to need a place to host it, which Leadpages can help you with by connecting you with platforms such as WordPress and Squarespace. In the event you want to market and build an audience outside of your website, you need look no further than the social media features provided by Leadpages that make it easy to link your Google, LinkedIn and Twitter accounts to your website. You can also advertise through Facebook Ads and Google Adwords (along with other platforms) through Leadpages.
Let's face it, there are simply going to be times when you cannot spend an eight-hour day at the computer trying to carry out all of the daily tasks that are required. Fortunately, Leadpages makes it easy to ensure your website runs smoothly with marketing automation integrations such as Zapier, HubSpot, Marketo and Ontraport. You can also implement payment processors to make checking out very easy for customers and clients. The two main payment integrations offered by Leadpages include Stripe and PayPal, which are easy to use for customers.
As mentioned throughout this Leadpages review, it is rare to have everything go smoothly on the first try after designing a Leadpages landing page, although you can quickly analyze important information – such as bounce rate, conversion rate and average time on site – with Leadpages through integrations like Google Analytics.
Lastly, not everyone who uses Leadpages is doing so to sell more products or get more clients for their service, although those are two of the main goals for most. However, there are many more reasons to use Leadpages than to increase email subscribers and sales. Leadpages also has integrations specific for individuals who run a webinar. Their webinar specific integrations – such as WebinarJam and GoToWebinar help you follow up with those interested in attending and ensure you have all of your fans at your next webinar.
Leadpages Pricing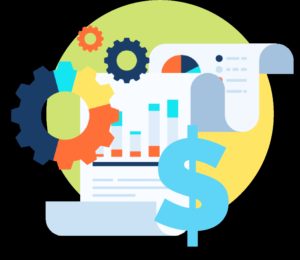 Given all that Leadpages has to offer, many may think initially that it is going to cost far too much and there is no way they could ever afford it. However, Leadpages is actually much more affordable than most anticipate, not to mention you can quickly gain a return on your investment into Leadpages as your website is likely to generate much more monthly revenue.
The exact Leadpages pricing is dependent upon the plan chosen, in which there are three payment plans.
The least expensive payment plan – the standard plan – offers all of the necessary components to take your business to the next level, including unlimited pages, traffic and leads, free hosting and Facebook Ad builder. The cost of the Leadpages standard plan ranges from $17/month to $37/month, depending on the length agreed upon initially.
The second plan – or the pro plan – offers more than the standard plan but less than the advanced plan. The pro plan is ideal for small to mid-level sized online business, and it offers more in-depth features such as unlimited A/B split testing, 1 click sign up links and SMS campaigns. The price of the pro plan ranges from $42/month to $79/month.
The most expensive plan – which is the advanced plan – offers everything a big business is likely to need and desire, including very advanced integrations for larger websites, free Leadpages virtual workshops and free sub accounts. The pricing for the advanced plan ranges from $159/month to $329/month.
Top Related Article: Leadpages Pricing and How Does It Compare?
The cost ranges based on the length of the agreement with Leadpages. You can choose between a monthly, annual and two-year agreement, with the annual and two-year agreements costing less per month than on a per month basis.
In order to determine if Leadpages is worth the long-term investment, they allow you to try their services completely free for 14 days.
How Can Leadpages Help My Company?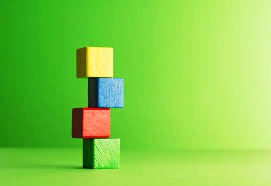 Leadpages is designed to help website owners optimize their landing pages, which in return allows them to increase their email subscribers, keep first time visitors on the site, provide useful information to the website visitors in an easy to understand format and most of all convert more website visitors into paying customers. With Leadpages, gaining and keeping the attention of website visitors – and subsequently getting them to trust your name within the industry – has never been easier.
Before Leadpages, it was extremely difficult to create beautiful landing and sales pages, let alone ones with add-ons that helped walk the visitor through the buyer's journey. In the past, creating beautiful website pages could only be done by paying thousands of dollars to a developer or spending countless hours trying to design the website alone, and even then, doing so was often not successful.
However, with Leadpages building a trustworthy website that is optimized for conversions has never been easier. Leadpages is incredibly powerful and many currently using Leadpages have seen drastic improvements in their bounce rate, conversion rate and other important analytical categories that suggest a more successful website overall. The end goal for every eCommerce owner is to generate more profit and build trust among their current customer base, and doing so is now much easier thanks to Leadpages and all that it is able to offer website owners.
So how does Leadpages work to help your company? The way Leadpages works is fairly simple. Leadpages is designed to help the website visitor through each stage of the buyer's journey, which includes building awareness, getting them to consider your product or service and making the decision and purchasing process easy for them. With Leadpages, you can easily create sales funnel landing pages that are strategically designed to improve the overall conversion rate of your online business.
The reason Leadpages is so successful at helping business owners improve their conversion rate and online presence overall is because of the beautiful theme, numerous features and integrations and analytics offered along with a Leadpages subscription. Without the ability to create a beautiful theme and capture the user's attention through pop ups and other integration tactics, you are likely to miss out on a lot of customers that would have otherwise strongly considered your product or service.
In a world where most people have a very short attention span and are growing increasingly skeptical while shopping online, it is essential to have a trustworthy landing page design that is optimized to keep the website visitors' attention and draw them in to your product or service. Most inside your industry probably do not do what it takes to be successful with their online presences, and you can gain a needed advantage over the competition by using Leadpages to create landing pages that are designed to convert at a high rate.
Most who use Leadpages see a huge return on their investment, and they begin to generate large profits on a monthly basis due to all that they are able to do through Leadpages.
Why Choose Leadpages?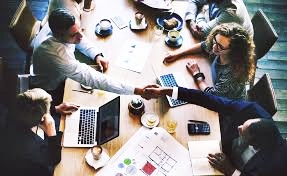 There are many different landing page builders out there to choose from, so why should you choose Leadpages over all of the others? While there are various other options to choose from – some of which even have their own particular advantages – Leadpages provides everything a website owner needs to ensure their website performs at a high level. With beautiful templates, amazing features and integrations and in-depth analytics, you cannot go wrong by choosing Leadpages.
Additionally, there are very few sales funnel builders out there that have as quality customer service and support than Leadpages. When building your Leadpages and customizing them to be exactly how you have them pictured in your head, there is likely to be a lot of questions that arise. With various other landing page builders, you are left on your own and utterly helpless in the event you get stuck. However, Leadpages team is there for you every step of the way, and they can answer any and all questions you have in the event a concern or question arises.
Top Related Article: Leadpages Review
After deciding upon a landing page and funnel builder, many come down to choosing between two options, which are Leadpages and ClickFunnel. ClickFunnel is another top name in the industry, and they certainly do a good job as well. However, ClickFunnel, for many, is far too complicated, and they do not provide quite the customer service that Leadpages can. While some may find their reputation to be stronger and more well known, the Leadpages reviews by those who have tried their service in the past speak strongly, suggesting Leadpages is often the way to go over every other option on the market.
Without Leadpages, you are at greater risk of developing landing pages that either do not gain the initial trust of the customer due to a less professional design, not being able to analyze useful information to fully optimize the conversion rate of your website and may become stuck when hitting a road block due to slow or non-existent customer service by another sales funnel service.
Most who use Leadpages quickly receive a return on their investment, especially considering their prices are more generous than many of the other big names in the industry. In other words, if you want certainty and to know you are in good hands, gaining effective and efficient help and insight to any questions or concerns you have, Leadpages is the way to go. If you want to know your website is going to be fully optimized to turn casual website visitors into long time, trustworthy customers, then Leadpages is the way to go.
Check out the Leadpages website and Leadpages blog for more information about how they can help your business grow to the next level. We are now living in a time of digital marketing where a well-designed, fully optimized landing page is required to capture the attention of website visitors, and Leadpages can help you do that and much more.