What is Clickfunnels? How To Use Clickfunnels…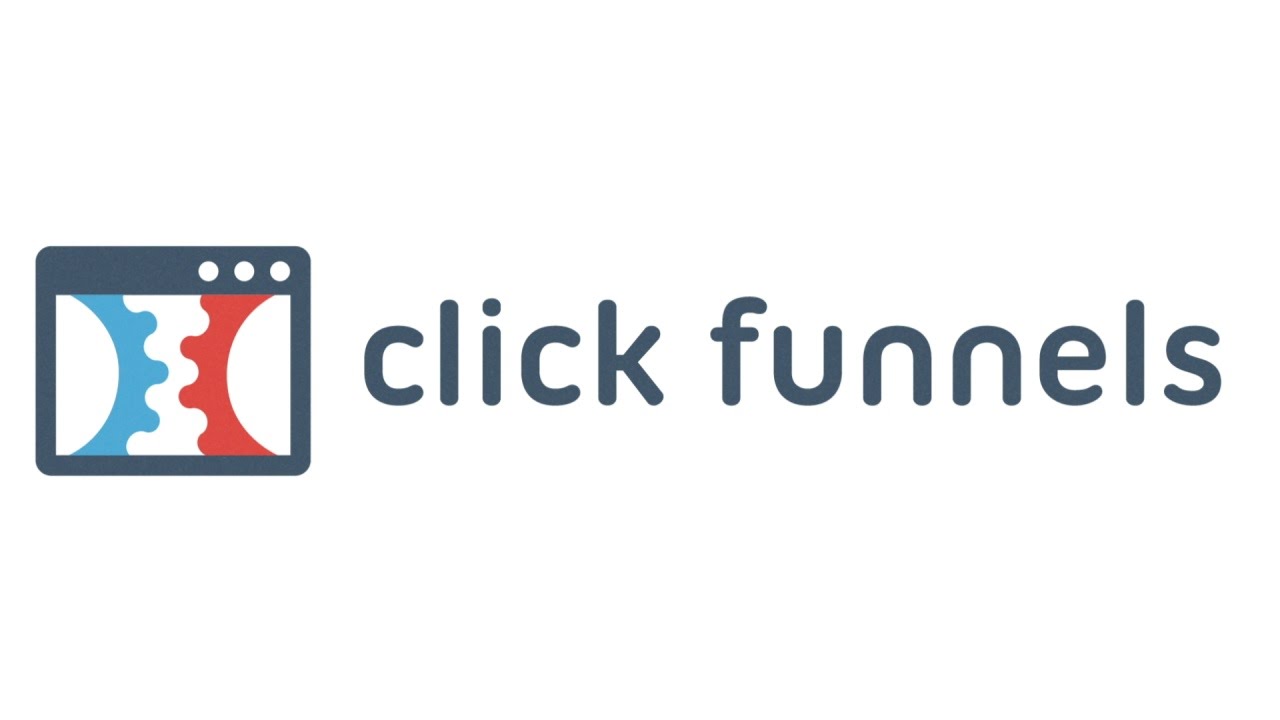 What is ClickFunnels? This is a common question when building a business from the ground up, which is never an easy task. It is a tiring load of hard work, devotion, and consistency. If you want to do it yourself, Clickfunnels can help make it easier to acheieve good results. You don't necessarily have to know how to write code or make a design. At least, you should have a great online marketing strategy and other stuff that comes in between.  This is precisely where Clickfunnels comes in.
Clickfunnels is simply a tool that minimizes down the many hurdles an online business outlet is bound to face. With massive positive feedbacks on Clickfunnels reviews, it is the giant of sales funnels currently. Also, Clickfunnels pricing is super affordable, but we both know that great stuff hardly comes cheap.
Top Related Article: Clickfunnels Examples
Sales Funnels
One of the core elements needed when venturing into digital marketing is sales funnels. This is 2018, a step ahead makes all the difference. Indeed, it is hard to conceive the idea that only one key element can turn around the fate of a business. In fact, it would seem overnight. Many of the world's renowned business practitioners have employed this means, and it paid off.
Let's do a quick exercise. Imagine a real funnel, the one you use in a laboratory or your kitchen. At the wide end is where you start to discharge while the stuff dispensed moves along gradually until it reaches its destination. It is exactly the same with sale funnels, the only difference is not all persons who pour themselves in through your funnel comes out on the other end. Why? At the output end are the potential customers, and the ones who make it out are the loyal ones.
In essence, a sales funnel is a digital marketing strategy – one that draws customers in. What then does a sales funnels do?
Simple. It turns potential customers to regular and dedicated customers through your added input. At the output point is where it all begins; no one knows who you are and sincerely, people don't really care except you have something they need. This is when you need to put yourself out there – to have solutions and answers.
First, what you should set out for is credibility. Trust is everything and so much more.
Recently, it has become a game of active followers. You know how this works – some followers are in the same shoes as yours. You may even consider social media influencing or influencers. Also, if there are no followers, don't be discouraged because things will level up as you persist. Once you get an active following and you continue that side, things will be shaped up.
Remember everything you do must be from the perspective of a buyer.
Next…
Now that there is a sort of formal relationship between you and potential customers, you have to build upon it. Any relationship without subsequent communication will wither away.
Related: Best Sales Funnel Software
Build an attractive website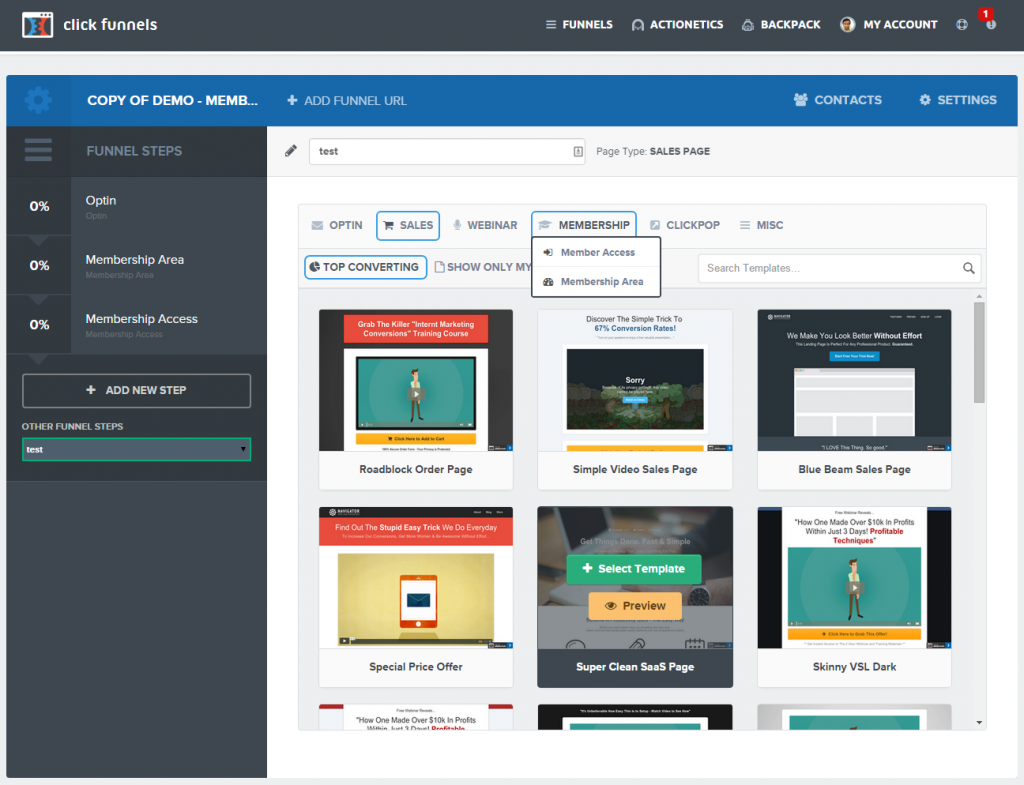 The law of attraction revolves around the concept of how someone or something really looks. It is the same for businesses. When creating your website, bear in mind that you're painting a picture for potential customers to see. No one is ever attracted to a soulless painting, not even you.
Really, the idea is to add value to your own website first, thus presenting your business as a reputable one. Simply make it stand out. People are tired of seeing the regular things repeatedly. You will find out that this is a plus for you. A softer touch works better always. You get more attention when people feel like they can trust you, at least to an extent. For this reason, consider making product reviews, product tips, and articles as well as setting up an interaction interface in the form of customer care.
In addition to this, make use of the affiliate marketing tool by posting ads and widening the horizon. Daily users seeing your advert daily are more likely to become potential clients.
Put in the work
Honestly, you may not be able to handle all the workload yourself. Having a fair knowledge on writing code and making designs is great, but expertise is what is needed here. All you need to do is hire an expert capable of providing a lead capture program. That is exactly what some software providers will make you believe. It is not true.
OK, let's break it down.
Clickfunnels gives you freedom and independence. Details will be provided much later. Yes, you do it yourself. The lead capture program sends users on the website to where their details are required. It is majorly a form of data capturing program. It requires signing up with either name or email address.
Essentially, the lead capture program is either simple or complex. Your software may capture data directly, or you may opt for one that keeps tabs on users' accounts when they are logged on. You can monitor their activities based on account actions (i.e. if they check out a product, you will know).
Add a little more
More is so much more. Your lead capture strategy shouldn't stay on data capturing alone. Social media makes it easier and faster. Twitter, Facebook, YouTube, blogs, search engine optimization, online adverts, affiliate marketers, and more are target marks.
Also, you should come up with ideas that make the service you're rendering acceptable. Consider a free trial, free coupons, a video guide, educational contents, a bonus, or free services.
How to Improve Your Sales Funnels
Multiple marketing channels
Dare for more. With Clickfunnels being the most accessible means to propel your business towards the next phase, little is never enough. In addition to Clickfunnels, optimize mail campaigns, Google ads, off-site SEO, pay-per-view click, etc.
Know how your marketing campaign is performing
This is the hard work. It involves time, patience, and steadiness because it is mainly observation and monitoring. To make it simpler, analyze the regularity of incoming calls and website traffic. Why should you do this? To know which marketing strategy is most effective. Results from this observation will help you make better decisions.
New content on the website
It is new news that becomes stale news; both are just function of time. Having new contents= on your site on a regular basis shows your concern. The website is a great place to organize and give your customers a glimpse of what's coming. With this, you remain connected with your clients and make new ones. Remember, consistency is critical.
Request feedback from customers and prospects.
Making a request is easy but acting accordingly is paramount. Feedback mechanisms work both ways: you ask, it's given. They ask, and you deliver. Most times, customers ask similar questions related to products and services, so consider answering in a blog post so that a broader audience finds it useful. Adding answers to unasked questions is even better.
Also, add whitepapers and free e-books to the call to action procedure. Customers prefer reading to emailing or phone calls.
Nurture prospects and retarget unconverted ones
Not everyone who came in through the funnel came out of it; some persons were simply uninterested the first time. Do not give up on them. Rather, retarget them. You are likely to have their emails since they visited the website at one time. Consider packaging yourself in a different dimension this time. A more appealing approach is preferable. Add the promotional offers you run as well as referral programs if you have them. In the same vein, prospective clients likely had interests when they appeared the first time. Be sure to send them scheduled emails, newsletters, targeted email broadcasts, or email drip promotions.
Some Principles That Work
When people are committed to something, they will purchase from you. You should encourage them by showing commitment from yourself, even if it's through little things. It grows and is often reciprocal. That is why rewarding customers keeps them committed to you. Free shipping or negotiation works too.
Does your product or service mean anything? Do people endorse it? What does science or technology say about it? These factors are what some clients consider.
Scarcity works too. People are smart and don't ever underestimate that. When there are limited amounts of a particular offer or certain discount period, it certainly draws people in.
How to Use Content for Sales Funnels
Based on Clickfunnels reviews, marketers often make the mistake of not aligning content marketing efforts with sales funnels.
However, does that sound ridiculous? Yes, it does, but it is happening.
More often, people stay on the shallow end instead of launching into the deep. How do you get content? Blogging, social media, etc.
Blogging is of course a place of awareness and interest, or even the primary source of traffic for your website. While making great blog content is good, your blog is void of value without the right keywords. This is almost psychological. When you keep seeing something over and over, a natural nudge wants to know more about it. Besides, you should implore friends to re-post or share such posts on their social media pages.
Blogging and Clickfunnels
You may think, "Clickfunnels have no blogging funnel options." Yes, in a direct way they don't. Clickfunnels, however, has blog templates that can host your blogging website. With them, you can connect with the vast power of SEO and traffic.  This method is more effective than using other solutions because your clients automatically visit the website too. It is also madly profitable as you can flood your blog traffic into Clickfunnels. This simple but creative technique is a smart business initiative and a step that can be used in place of advertisement.
Related: Clickfunnels Review
Webinars
Even though webinars may be used to draw interest, they are more effective at convincing people to take action. For example, when a person signs up for a webinar, he/she is seeking an answer/solution or needs to attain a goal. With a webinar, you can build demand for your services, especially when they have an idea of what you're offering. To wrap things up here, have a call to action, a free consultation, or free trial at least.
Social Media and Sales Funnels
You should know that pictorial representation and video guides are important. YouTube is the second largest search engine in the world – imagine what you can potentially achieve with it. Optimize video guides on your website with keywords and link with YouTube for loads of traffic. Also, you can make informative videos within blog posts. People remember what they've seen.
Small businesses that start with lesser audiences often make mistakes by jumping on every opportunity. When they hear of ads, they go all in but achieve temporary results. The audience is exhausted because of the frequency of some ads, thereby killing any reasonable outcome. Bottom line, influence more people to share your content as promoted posts.
Now that we know what sales funnels are and how to make them work, let's discuss Clickfunnels. Where did it come from? Clickfunnels is basically an online sales representative.  They are fast rising, paving the way for many businesses. Russell Brunson built the software to help his $400 company and boom! It propelled his small business into one of the largest in the world.
If you want to know, yes, it is the right tool. It helps sell products, build businesses, and goes as far as delivering products. Without further ado, Clickfunnels is a tool makes transacting online prompt and swift. Usually, they are designed for specified businesses, products, or services. However, they can be linked with other sub-categories, which will be discussed much later. Clickfunnels reviews show that you are able to start from the ground up.
The ease of creation comes with the simple necessity to incorporate the entire core elements needed for proper functionality. Everything is simply connected. First, you need web hosting which by every means is something you cannot do without. Next, landing pages, email auto-responders, and each component must work in sync.  If you desire an outfit that pays attention to details, results, and comprehensiveness in your business, Clickfunnels is just what you need.
What is Clickfunnels About?
The Clickfunnels software is all about providing an implementable way for you to make more sales and satisfy your costumers.
How does it do this? It creates custom-made pages that act as an interface between you and buyers. The following are needed to kickstart the process:
Web hosting
Landing page
Opt-in page
Email automatic responders
Affiliate management
Integrated payment options like PayPal
Membership websites
A/B testing for web pages
What Clickfunnels Does
The main question is, "How do I build a sales funnels without prior knowledge in programming and the sorts?"
Seriously, hiring expensive programmers is not an option, and you're dependent on them all the way. Even if you could afford one, how familiar are you with what they're building? Eventually, everything appears complicated, and there is no motivation to continue.
The fact that young entrepreneurs as well as growing businesses have challenges when seeking expertise for optimizing their custom pages means choosing the right tool is essential. The growth of your business will depend on it at some point. Basically, you can see sales funnels as the full package as well as an all-in-one answer.
Clickfunnels provide simple solution patterns that drive online businesses to the ultimate goal of earning more. It is the most significant selling point for entrepreneurs. Clickfunnels integrates pre-made templates useful for customization whichever way you deem fit.
Several payment processors are incorporated with Clickfunnels, including Stripe, PayPal, and others. With these, it becomes effortless to receive payments online for services rendered. Furthermore, custom codes can be inserted at any point on a particular landing page, thus providing other options to customers.
Clickfunnels is excellent for businesses which set goals on clientele and profit. It is a push towards achieving your goals only if you are ready to put in the effort. Note that Clickfunnels is not a quick-money structure – it instead helps to reach more and sell more. The software offers a 14-day free trial.
Ease of Use

From someone who has tried many different page builders, Clickfunnels is fairly easy to use, especially without membership tussle. Instead, you can have your own membership, and it can be highly beneficial. In fact, it is better for if you have teammates who work on your website. You simply use it as an avenue for them to log in and have the details of their job description when they've been hired. That way, it's easier for both parties to communicate.
Also, it is integrated with your custom domain. You can have landing pages, membership sites as well as sales funnels on your own custom domain. The plugins attached allow for WordPress usage too, but payments cannot be accepted on your WordPress website as WordPress has different payment requirements.
You will love the 'drag and drop' tool of this software. Designing par excellence. No endless annoying clicks
Who can use Clickfunnels?
Freelancers and agency owners
Network managers
Bloggers and affiliate marketers
Persons selling informational products
Shopify store, an Amazon fba outlet, or e-commerce trades
Online coaching experts
Online business consultants
Non-profit organizations in need of awareness
B2B lead generation
Local business in need of a fresh start
New entrepreneurs
Is Clickfunnels really the best out there?
When you start researching the best funnel tools in the market, Clickfunnels is not the only one you'll see. There are numerous options. You should search on Google, watch videos, and read reviews. In fact, you'll find tools with similar features, but eventually, not all will work like Clickfunnels will. Some are not even as independent as they claim to be. Clickfunnels will capture leads and help send emails to your leads with built-in autoresponders while setting your plan in motion. The results are more customers, more sales, more money.
See Also: Clickfunnels Alternatives
How to Build a Funnel in a Few Minutes Using Clickfunnels
Log onto Clickfunnels.
Scroll over to the Funnels column. Then click on 'build funnels.'
Choose 'Industry' (where your business will focus on), 'Type of Funnel,' 'Your Goals' and select one that suits the requirement of your product or service.
Watch the short introduction video on any type of funnel you have selected. Another option is to download PROVEN to know how it works.
Preview your template. If you're satisfied, click on the blue button just on the right.
Now your funnel is ready and set to go. You can now revise the page with drag and drop tool for editing to adjust or remove unwanted elements.
Input your domain and logo, set up emails, change the necessary stuff, and yes, you're there.
OK, you are here now. This is the point where you get the help you will need. We all make mistakes. The good thing is, no matter where you visit on the software, 'Get Help' is always at the bottom right. Now, you can move around the user-friendly designer that allows you to create designs to your taste. All of this shouldn't take more than 30 minutes or less.
Spoiler alert! But this seems like something I can do on WordPress?
Yes, of course, you can try only if your content is based on blog posts only. Clickfunnels grabs leads through traffic, webinars, and even membership sites. For example, one requires a lot of learning and time; the other saves time and offers more.
Drag and drop page builder plus over 50 sales elements help build convertible sales funnels
Simple dashboard
Shopping cart with one-click upsells
Email and Facebook automation
Drag and drop editor function for non-technical people.
Actionetics integration with which you create smart lists and send direct messages to customers
Backpack affiliate software that adds you to affiliate programs at the back of any sales funnel
How the Page Editor Works
Start by choosing a design.
Inside Clickfunnels there are different kinds of high converting templates. All of them are scientifically and technically wired to convert in real time. After this, decide on which page you're trying to create, and then edit and customize.
Opt-in pages
Opt-in pages can be created in just a few minutes. This means you only start from scratch if you want to. However, with the opt-in you go straight to your page and select a template you favor more. Then, add your brand details.
Sales pages
This is where you sell your products. The sales pages have the primary aim of turning visitors to customers. Here, the drag and drop tool comes in handy. Just drag and drop sales elements that you need to be on your page, and then add a touch of your brand.
Order form pages or payment collection pages
Order form pages as the name implies support orderliness when customers are buying. Also, they reduce cart desertion. With them, you can add item description, pricing, and other details. With that, an order form page takes orders and payments.
Webinar event pages
The webinar event page of Clickfunnels does two things:
Optimizes webinar registrations
Increases webinar attendance
Registration page template is where visitors see your presentation. They are able to join live. It becomes yours when you rebrand and furnish with your own details.
Membership sites
You can simply have many sublets in your funnel, maybe different areas of your services. With membership sites, you save and sell content.
In a few minutes, you can create these subcategories and host all training under a single funnel.
Understand page structure and how to make your brand fit into it.
By now, your templates are all set up and fixed. For some people, this is enough, but for others, they want to match up everything to fit or match with their brand. It is extremely convenient. All web pages are made up of four building blocks: sections, rows, columns, and elements.
Sections Building Block
All sections on your Clickfunnels editor are green in color. Just like building a house, sections are the foundational part of the page. There is the top section where headlines and videos appear. Next is a middle section for sales copy and finally the last or footer section.
Rows/Columns
This part is colored blue. Rows and columns are inserted in different sections on the page. Their function is for adjustment – they adjust section layout. In the first column, there's allowance for new rows. Here you can put logos or navigation links. The lower part can contain legal terms of service or contact information.
Elements
Sales elements are in orange color. This is where life comes into the page. Sales elements should be inside the rows and columns.
Click Funnels Actionetics and BackPack
These two elements are extensions of the software. Actually, they are available to only customers who subscribe to the premium version of the software. The design, however, makes the business expand beyond normal horizons
Actionetics
Actionetics gives surplus access to advanced features in the Clickfunnels platform, including:
List Breakdown
Restructured Social Profile Dashboard Management
Lead Scoring (profit potential)
Advanced Autoresponders routes
Texting feature
CRM software
This particular platform works for emails and sales funnels routed to the back, which are often left out by email resolutions. Thus, sales funnels are marked out with more space for the entire process of channeling clients to your business.
BackPack
Remember how we have mentioned several times that affiliate marketing does help you make cold cash online? Backpack as an addition is a product of your own. That is, with experience, you can create affiliate programs using the backpack such that other businesses can be promoted through your product and you earn more.
Clickfunnels Affiliate Program
From the perspective of a user, Clickfunnels is 100% legitimate, and the affiliate program is something you can be associated with. This program rewards affiliates generously for every chance they have at promoting Clickfunnels and related products.
The affiliate area gives a report of the total amount of money earned per day. It is connoted with orange bars and the amount earned on products for each day.
First, Clickfunnels pricing can be recovered with the affiliate program, but it's all up to you. The program pays 40% commission on each referral you have. If you reach 100 active referrals, you're rewarded with $500. In addition to this, you're offered a 5% two-tier bonus for referring other businesses to the Clickfunnels affiliate program.
There's another 40% commission for promoting products associated with DotCom secrets by Russell Brunson. For every month you keep being active on Clickfunnels, if your stat is up to 10 years, you get paid every month for those 10. There are also tons of commissions on free books, webinars, and courses which are very high commissions.
Add a product and method of delivery.
If your product is physical, you surely need to add a mode of delivery. To add, save your page and exit. Now you are back at funnel settings where products are set up. Click on the product tab, then the 'add product button'. Add the name of product, billing, and mode of delivery. Remember that it costs more to ship products internationally, so adding different products at the same time is advisable.
Note: Clickfunnels is able to integrate your shipping settings with other platforms to make it all convenient.
Add a countdown mechanism to your page
This has proven over time to help clients react faster especially when there's a discount on a product. The countdown clock options are three:
Minute timer: The clock counts down from minutes and shows on every page.
Countdown: The clock reflects the duration for the countdown. It shows the date and time.
Daytimer: This works for a specific duration for a particular day. You select the time and the time zone.
Build a Clickfunnels Checkout Page.
Now that you have a vast knowledge of Clickfunnels, you must not forget this crucial aspect – the checkout page. The checkout layout is the part where you get valid payment through a secure gateway.
Clickfunnels Payment Gateway Setup
Most persons overlook this part because they assume it will simply fix itself up as time goes by. Whether your services or products are digital or physical, the end product of the whole pursuit is actually getting paid for it.
Isn't it weird that people neglect this? So then, how do you go about it? Clickfunnels has premade funnels made specifically for this purpose.
Go to the office section on your dashboard and click on 'add new'. Then, select 'sell product' as the role of the selected funnel. After this, you simply set up a template. It's pretty easy and can be done with the split page setting.
A simple color change can help both you and buyer confirm that payment is about to be made.  The payment gateways on Clickfunnels are majorly PayPal and Stripe, but you can choose anyone you desire (Braintree, Infusionsoft, etc.). Making your preferred choice is easy, so make sure you test it to be sure it's working. Stripe integration, for example, needs product description and confirmation of subscription or one-time payment.
It's okay. Don't beat yourself up. We all make a mess, but it appears better when it's cleaned up. Making a mistake while building your funnel is probably inevitable. Clickfunnels has actually solved the problem quite nicely.
Rather than completely deleting a funnel from your account, you should archive these mistakes. Actually, that is how the Clickfunnels system was built. That way, you monitor what funnels are successful and revisit past projects without stress.
Clickfunnels – The Pros
The several features on Clickfunnels independently have their advantages:
Facebook marketing mechanization
Manage your email list (regardless of how bulky it is), program emails, and generate complete email automation
Create funnels and membership sites with Etison Editor.
Help build your own affiliate marketing program and link it up with any funnel you create
Divided test funnel pages
Numerous templates on which you can build as many funnels as desired
Special and advanced analysis of funnel performance
Free domain name plus SSL
Share funnels with others to make extra bucks from affiliate commissions
World class support
Prompt response from the help center
Built-in CRM tool
Generate membership sites with readymade templates and upload teaching tools in no time
Integrate your funnels with every popular tool
Share funnel with your friends and clients
Process payments digitally and integrate your payment option
Flexible page builder to custom build pages
Easy to understand
Based on time-tested sales principles
Cons
Limitation in the standard plan – Clickfunnels pricing is according to plan. The standard plan features 20 funnels, 100 pages, 20,000 visitors per month. NO built-in autoresponders. NO built-in affiliate software. This plan will simply force you to the edge of the premium offer, which contains everything Clickfunnels has to offer. However, it may be pricey for fresh entrepreneurs.
App – There is an Android app of Clickfunnels, but it is not available on iOS. Its functionality on Android devices is limited and drags.
Custom coding for web developers? No. a custom coder who likes to design every bit of their funnels will be sorely disappointed. This is not a coding playground. It is designed for anybody and everybody. If many businesses have made hundreds of millions of dollars without altering the natural course of funnels, then so can you.
Clickfunnels Pricing Breakdown
There are two plans, both give you a free 14-day trial period.
Start-up plan
20 funnels
100 pages
Unlimited contact leads
20,000 visitors per month
3 custom domains
A/b split test pages
Email incorporation
Opt-in funnel
Click pops
Sales funnels
Membership funnels
Unlimited members
Automatic webinar funnels
Order pages
Webinar funnels
Upsell pages
Downsale pages
Share funnels
No priority support
No built-in autoresponders
Built-in affiliate software
Enterprise Plan
Unlimited funnels
Any number of pages
Unlimited contact leads
Any Number of visitors
Unlimited custom domains
A/b split test pages
email incorporation
Opt-in funnel
Click pop
Sales funnels
Membership funnels
Unlimited members
Automatic webinar funnels
Order pages
Webinar funnels
Upsell pages
Downsale pages
Share funnels
No priority template request
Built-in autoresponders
Built-in affiliate software
Frequently Asked Questions
Do I need to pay for updates?
No. Clickfunnels gives regular updates to the software. They add new templates, and you get it all free. When there is an update, they will automatically pop up in your account.
Are my funnels safe?
Of course, your funnels are safe and secure. Security is a top priority
How long do the contracts last?
There are no strict long-term contracts or commitments. You decide how long you want to use Clickfunnels. You can terminate your subscription at any time too.
If I deactivate my Clickfunnels account, will I lose my data?
Like many software service platforms, if you cancel your account, you have no access to your data, but before termination, you can download the necessary files. You can also retain CSF files on contacts and other members or pause your account and pick up from where you left off.
Can I add favorite autoresponders/shopping carts to Clickfunnels?
Yes. Even though Clickfunnels suggests only the using Clickfunnels to run your business, it doesn't discriminate. Therefore, you can integrate other tools from top service providers into your funnel.
Concluding Verdict
Overall, investing in quality gives quality results. Clickfunnels offers a package that ventures into the future more than the present. It saves you loads of cash in the long run. Reaching your desired goal is not a day job. This is primarily how many of the world's leading marketers lit their businesses on the fire to greatness. If you will get $8 out of every $5 you invest, wouldn't you rather invest it repeatedly to make much more? Of course, you would.
Disclosure: I am an independent ClickFunnels Affiliate, not an employee. I receive referral payments from ClickFunnels . The opinions expressed here are my own and are not official statements of ClickFunnels or its parent company, Etison LLC.