7 Best Uses of Clickfunnels for Clients [+4 FREE TEMPLATES]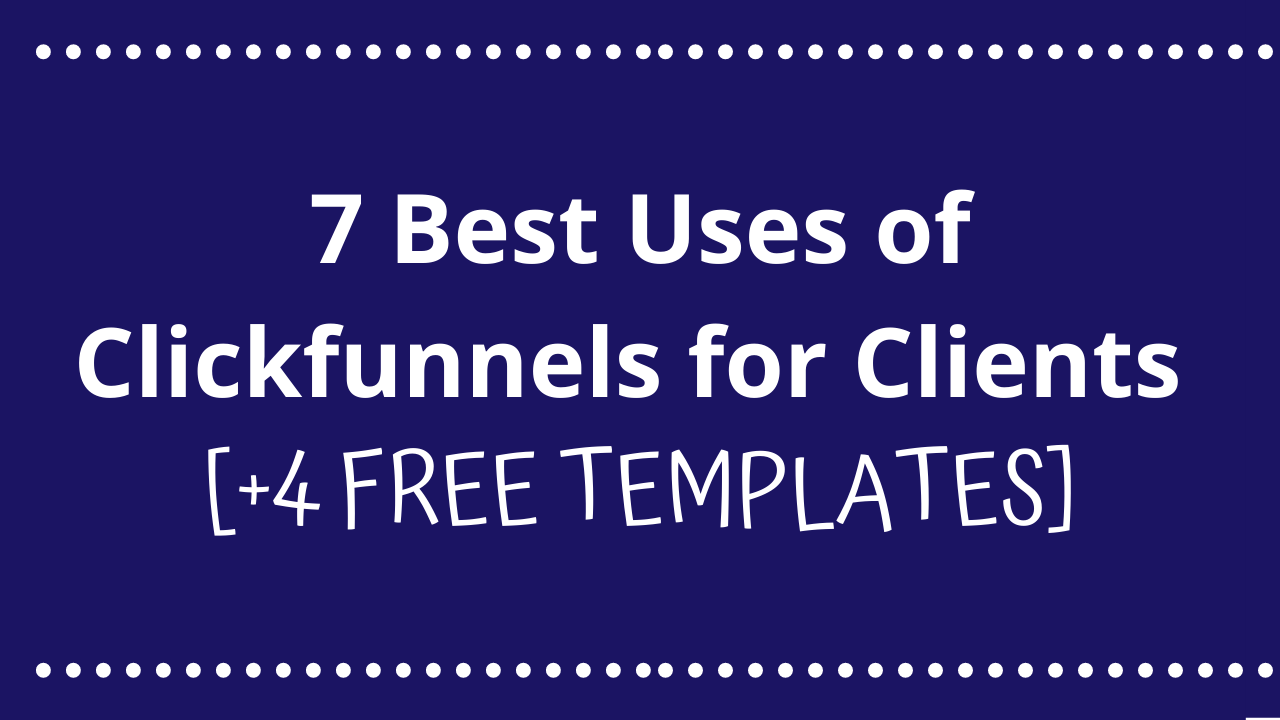 Over the course of the last few years, marketing has come to dominate the world of business. Today, the success of a business is inextricably linked with how well it is marketed. As a result, modern-day business managers are spending a huge part of their budget on advertising their business as much as possible. We are going to see what Clickfunnels for clients has to offer.
There are also many applications and software that one can take help from in marketing their business. The market is full of these tools. However, not all of them are as effective as you'd like them to be. Some of these applications are definitely better than the rest. This blog discusses the features and uses of one marketing software which has made a huge impact on so many businesses.
We are going to talk about Clickfunnels for clients, which is primarily a marketing software that has been developed to help businesses design and create their landing and sales pages. Moreover, it also provides critical assistance to businesses in the management of their sales funnel. There are countless advantages that using Clickfunnels blesses you with. Being able to create seven different types of sales funnels is just one of them.
In the lines to follow, we are going to brief you about:
7 Best Ways To Use Clickfunnels
4 Best Free Clickfunnels Templates
7 Best Paid Clickfunnels Templates
7 Best Uses of ClickFunnels for Clients
Clickfunnels has made the lives of thousands easier and simpler in terms of marketing their businesses and managing their funnels.
You could also benefit from this tool by focusing on these tricks to get the best out of Clickfunnels.
1- Use ClickFunnels to Grow Your Email List
You may have a robust presence on social media, but it is definitely not worth it. That's because you own virtually nothing on Facebook or other social media websites.
No matter how many people you have on Twitter, they don't belong to you in any way. In the same way, thousands of your 'group members' on Facebook are not under your command. This means that your business will be up and running for as long as there's Facebook or Twitter. As soon as they shut down or stop functioning, your business network will be gone too.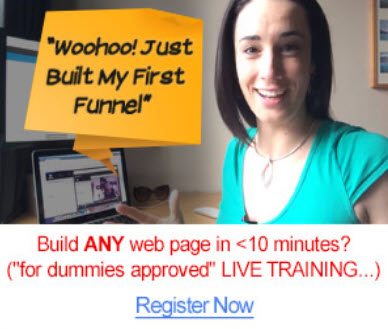 Building your own email list or a list of subscribers is the best thing you can do! The key advantage of this list is that it 100% belongs to you. The Clickfunnels helps you in building a list by making such a landing page that will encourage readers to provide you with their email addresses so that you are able to provide the services.
2- Build Your Personalized Sales Funnel
As much as it is important, the fact remains that an effective funnel doesn't build itself automatically. It takes a lot of effort and hours of careful planning before finally starting to give the funnels a proper shape. That's why all experts agree that building a sales funnel peculiar to the needs and requirements of your business is a true challenge.
That is where Clickfunnels come to aid you. This tool will take the burden off your shoulder and do all the tasks for you. What you have to do is to just supervise, sit comfortably, and enjoy! A quality sales funnel consists of many parts, and if you are using any software other than Clickfunnels, you will be forced to use more than different apps for different pages of the funnel.
As compared to the typical funnel building tools available in the market, Clickfunnels is a comprehensive and detailed software that pays sharp attention to each page of your funnels, ensuring that you start generating revenue within a short time!
3- Hosting of Paid Content
This solution is particularly useful for small entrepreneurs who are in the business of content making and selling business. If you are selling a course online, then you can understand how annoying and embarrassing this situation can be.
Let's say that you have a course to sell. You might be faced with trouble ensuring access to the specific people who bought the course. This trouble does occur and arise with content-based marketers, particularly those who are relying on WordPress for selling their products and services.
While WordPress was originally meant for blogging, Clickfunnels is a tool that was intended to help businesses sell their services and products. With this software, you can comfortably host your paid content, such as exclusive video training, Checklists, templates, blueprints, and more! Once the member pays for your content, you can give them access through a secret URL! All you need to do is to create a membership funnel.
4- Webinar Based Funnel Building
Webinars are crucial to bringing in more people and selling your product or service to an increasing number of customers. It is almost impossible to miss a webinar. Every mindful digital marketer and website owner runs webinars. This should tell you a lot about their importance, impact, and significance. The matter of fact is that webinars happen to be among the most effective strategies to acquire new leads.
Creating a webinar is time-consuming if you are not using Clickfunnels. This tool helps you create all of these pages in the single dashboard. That's a good way to use Clickfunnels to the advantage of your business.
5- Coaching Ticket Funnel
Do you coach? If you do, then what possible scheme do you employ to get people to pay you your desired amount of fee per session?
Here's a trick. Just because you think you are an expert in a subject doesn't make you a 'come-to' coach. How much people will be attracted to you depends on how you market yourself in front of them.
As a coach, projection is a huge part of your success. The good news is that Clickfunnels is all that you need. Since high-end coaching is a challenging niche to make progress into, using this software to throw your effective projection will definitely help you get people who will pay the price of your demand.
However, it is critical that each of your steps goes in the right direction.
6- Be an Affiliate with Clickfunnels and Earn Commission
How about an opportunity to earn some side money? Nobody can refuse to get paid for doing almost nothing! Getting a chance to generate a new stream of income is always an excellent idea, especially for entrepreneurs.
That's one more great reason to become a part of Clickfunnels! The Clickfunnels' affiliate program is truly an excellent initiative! There are hundreds of bloggers and website owners who are benefiting from this program offered by Clickfunnels to everyone who is their paying member.
Here's how it works.
Clickfunnels for clients gives you a commission on every paid membership generated through your membership! This means that if a visitor buys Clickfunnels products or services through your link, you get paid 40% of whatever amount they pay to Clickfunnels! Isn't it an excellent use of Clickfunnels?
7- Become a Certified Partner with Clickfunnels
Building sales funnels for businesses using Clickfunnels is a rewarding career. By creating a main offer page, an upsell, and a follow-up sequence for a business, you can easily charge them $5,000-$10,000!
This is just the pay rate for the beginner-level funnel builders. If you have a track record of experience, you can easily charge even higher for your services!
To become an authority on Clickfunnels, nothing would be better than becoming a Clickfunnels Certified Partner! This partner is someone with deep knowledge and understanding of how Clickfunnels works. All that it takes is to enroll in a 12 weeks course (open for a limited time).
4 Best Free Templates for Clickfunnels Clients
In addition to its ability to allow businesses to build funnels, Clickfunnels for clients also provides great templates!
Here are 4 amazing Clickfunnels Templates you can get for free:
This template makes creative use of colors in making your website more attractive to visitors. There are multiple colors in this template, and it is a part of funneling, aimed at getting people to buy your products or services.
Summit funnel is made up of contrasting colors that categorically inspire a visitor to take action. This is available free of cost!
This is also one of the best free templates offered by Clickfunnels for clients. Storefront template is a great example of a landing page that incorporates a mixture of formatting and color in an innovative and creative way!
These are the colors that are friendly to the eyes. The layout of the template is attractive and highly dynamic! The template features no 'text walls' but there are small tidbits about the product and company. Storefront is a highly recommended template.
Whereas the previously mentioned Storefront funnel template is meant for a range of products being offered by a business in a category, this luminos template is highly effective if you are offering a single product.
This offers a perfect service to the e-commerce businesses as they are supposed to ship out a single product hundreds of times within a month. For such models of business, Luminous is the perfect template they need to have on their website.
It's a great template that effortlessly implements into action the concept of 'squeeze page' such as promoting a complementary or free offer!
What happens, in reality, is that the item's cost is a part of the shipping cost. However, it is important that the item is low-cost enough to be covered, such as a few pages book that can be printed in mass for a few dollars! This template can help you acquire what is called a micro-commitment from your consumer. That's a great reason why you need to have this template on your page.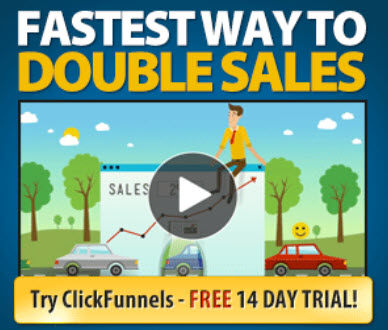 Having had a bird's view of some of the free templates, let's have a look at the templates that you can have that aren't free.
7 Best Paid Templates for Clickfunnels for Clients
The following are 7 of the most effective paid templates for a range of clients:
This happens to be one of the most effective and successful paid funnel templates available out there. The weight loss funnel template is not without a trick. When a buyer comes to it, this gives them an opportunity to either purchase or upgrade to another product upon reaching the checkout.
Moments before customers make a purchase, they are enticed with a free item or a coupon! Once they have paid, the customer will be taken to a receipt page containing offers.
The mobile application template is one of the many awesome paid funnel templates coming from Clickfunnels.
You can look up for this template by typing 'Number 1 Mobile App Live Demo Funnel' into the search bar. Here's one more surprise! The mobile app template comes with 2 efficient email sequences included. The reason being the fact that this template has been specifically designed for use with mobile phones.
You should get it because it gives you an assurance that this funnel will always give users a perfect experience, unlike other templates that are barely useful for mobile-using consumers.
This is a template specific to the business of fitness. One can search for it by looking for 'The #1 Fitness VSL Funnel' in the search online.
The amazing bonus with this funnel is that it already contains 3 of the best email sequences whose benefits have been tried and tested on many occasions. When a visitor happens to look at this template, they will suddenly feel being valued as the design is meant to add further value to the business. This template draws attention to a video and an image on its landing page.
This is a simple yet effective template funnel. Businesses need to capture as many leads as possible. Optin funnel helps you in simplifying and easing the process for you. It creates an attractive yet simple page for lead capture.
Despite its simple looks, one should not take it for granted. As a matter of fact, this simple-looking funnel template can give you far better and effective performance in terms of lead generation and capturing.
Are you into the business of consultation services? If you are, then this template funnel is perfect for you.
You will absolutely love the simplicity of this template in terms of acquiring new leads and customers. Try by sending emails to the members, informing them regarding your free-of-cost consultation for a few people and request them to apply at this page. Once there, you can easily cut off the applications that you think are not suitable. Consequently, you will be left with the best people who will be able to sustain your business for years to come.
A network marketing is needed so that a business can get its customers to subscribe or sign up for the offers a business has to make!
You can do that effectively by remarketing your product once a week to the customers by capturing their email contacts. This is what you can easily achieve through this funnel template.
If you have a physical product to sell, which is a 'hot ticket' item, then you will need to have a 'feature page' that promotes your offer. Coupling your best item with a "Free + Shipping" offer will definitely give you great results.
This is an ideal template for businesses that are selling a physical product. Make sure to make use of it!
Conclusion
As a business owner, you need to market whatever you are selling. Clickfunnels is the best way to do this, and in order to make the best out of Clickfunnels, making use of these templates is the ideal thing to do! 

Disclosure: I am an independent ClickFunnels Affiliate, not an employee. I receive referral payments from ClickFunnels . The opinions expressed here are my own and are not official statements of ClickFunnels or its parent company, Etison LLC.