Teikametrics Review – Taking A Look At Teikametrics For Selling On Amazon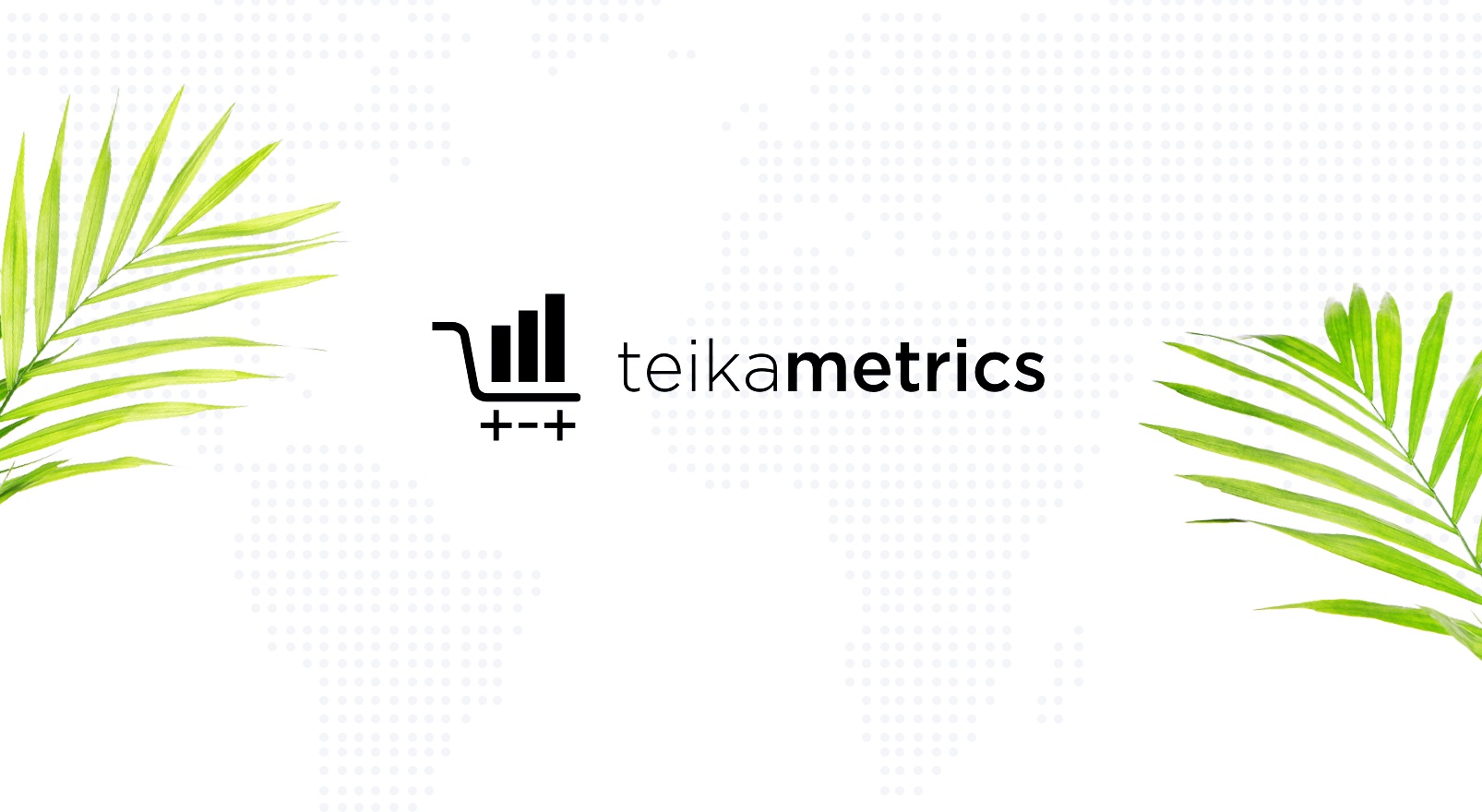 Teikametrics is transforming the way sellers grow their business. The insights, tools, and data empower third-party sellers to build successful brands. Teikametrics sponsored products optimizer helps sellers take control of their Amazon business.
The retail optimization platform for sellers optimizes transactions for entrepreneurs. The Teikametrics sponsored products optimizer provides sellers with a competitive edge and is available to all Amazon third-party retailers.
Teikametrics sponsored products is a unique tool that helps leading brands and sellers by:
Discovering new keyword opportunities.

Eliminating wasteful advertising spending.

Automating keyword bids via a proprietary algorithm.

Maximizing return on top-performing keywords.

Presenting data in easy to read dashboard.
Teikametrics Sponsored Products Optimizer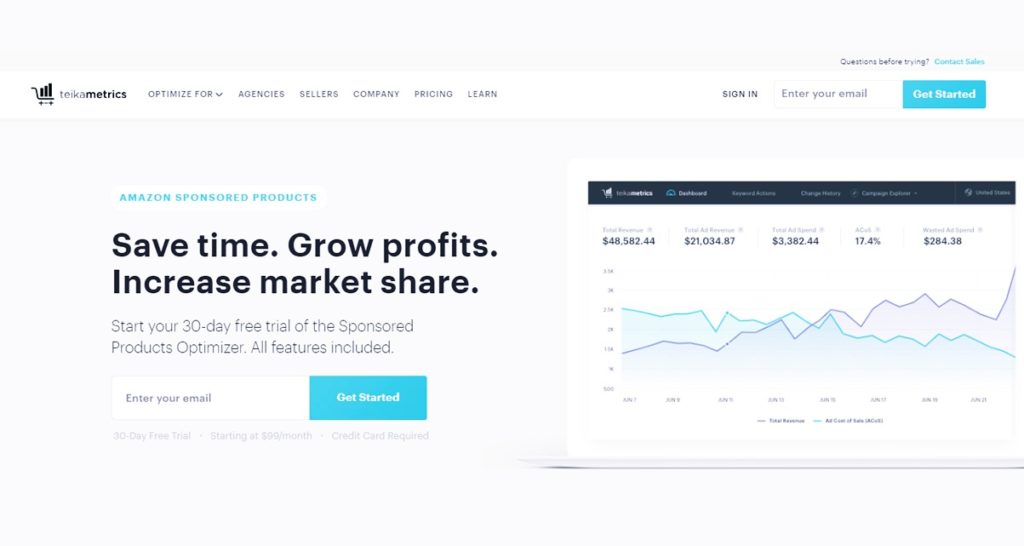 The Teikametrics sponsored products optimizer tool helps sellers optimize the Amazon sponsored products campaign for profitability. Sellers will be able to stay ahead of the competition with the software tool. They will be able to:
Create Targeted Campaigns for Success
The experts will help create advertising campaigns that meet the individual business goals of the seller.
Discover Profitable Keywords
Sellers don't have to waste time on spreadsheets. The software tool finds profitable keywords opportunities on Amazon.
Setting Bids on Auto-Pilot
Third party retailers don't have to adjust bids again in Seller Central. The algorithmic automation enables sellers to get the best placement. This helps in maximizing profitability.
Get Keyword Action at Click of a Button
You no longer have to copy, paste and upload the keywords. All the keyword tasks can be completed on the dashboard.
All the features of Teikametrics sponsored products optimizer are designed to maximize sales and increase profitability. Wasted ad spends drop significantly with the software tool. This will help sellers to get back to selling on Amazon without having to worry about anything else.
Third party retailers will be able to optimize Teikametrics for:
Teikametrics Flywheel

Sponsored Products

Insite for FBA

Expert Partner Services

Expert Campaign Launch

SPO Managed Services
Teikametrics Flywheel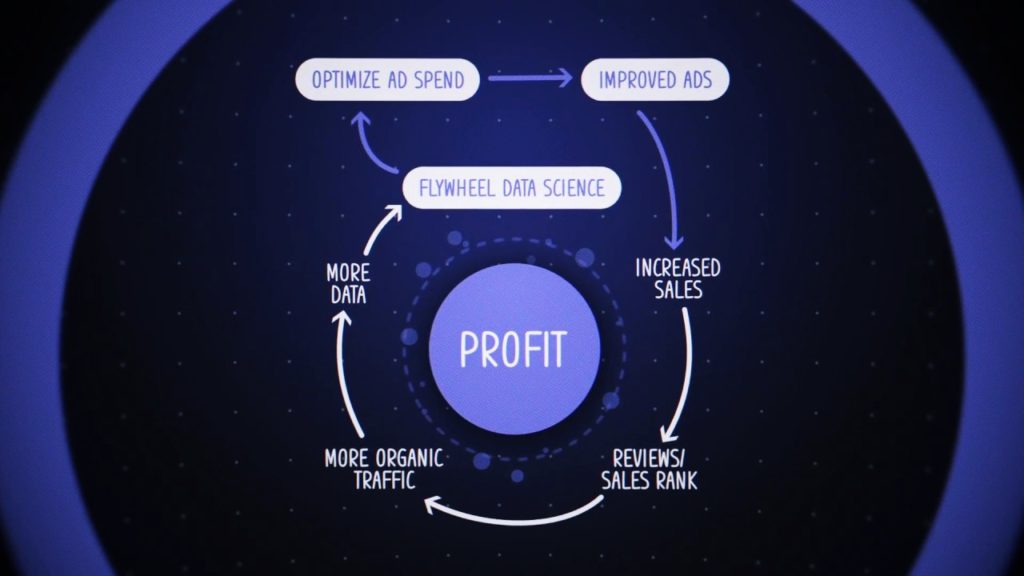 The Teikametrics Flywheel helps to launch and increase the profitability of products. Organic and ad product data increases total profitability.
The three-step process that helps leverage the optimization tool includes:
Using Sales Data to Improve Advertising
Every data point from the new sales is taken to optimize the Amazon advertising. This helps create momentum for the business.
Optimizing Ads with Flywheel Data Science
Flywheel algorithm optimizes data using the next-gen machine learning. This improves conversion and lowers cost.
Increase Sales, Organic Traffic and Reviews
The algorithm tool will enable you to find more buyers for the products. This is done through increased sales, organic traffic, and reviews.
The product-centric performance metrics are available for both ad and organic sales. The simple-to-understand graphs will tell sellers where to hold back and where to invest. The automated advertising tool works even when you are away.
It is easy to analyze true product level profitability with Flywheel. The tool ensures that every relevant piece of data that impacts the bottom line of business is accounted for. This includes advertising data too.
Every penny that is spent on Amazon advertising is put to good use with Flywheel. Reduction in wasted spend increases the overall profitability. The faster inventory turns will provide more opportunities for growth. This will help maximize sales.
The product level metrics and ad can be viewed in any manner you want. Flywheel helps businesses spend less on advertising, turn inventory fast and generate more profit.
Sponsored Products
The sponsored products tool will enable you to take control of your Amazon business.
Opportunities for negative keywords are recognized. This will help prevent wasted spend and increase the margins.
Capitalize on Top Performers
High performers can be transferred from automatic campaigns to manual. This will make the money work hard for your business.
Improve Keyword Targeting
The use of exact match keywords and phrases will help refine targeting. Improved keyword targeting will enable businesses to take control.
Adjust Bids for Profitability
Most numbers of clicks and impressions are captured. This will help sellers adjust bids for high performing keywords that convert into sales.
Insite for FBA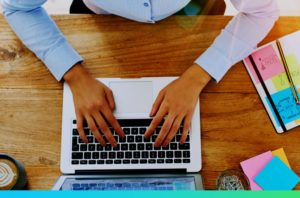 Insite for FBA is a software platform that helps retailers find new opportunities, manage investments, and track profitability.
Maximize Time and Capital
The software platform will enable your business to gain the visibility it needs to make smart buying decisions. No matter how well the business is performing, there is always scope for improvement.
The software makes it easy to understand which products and suppliers are holding the business back and which products and suppliers are helping it grow. This useful information will enable you to restock the most valuable products.
The most profitable opportunities can be viewed by buyer, supplier, SKU, and product. The software then enables you to take suitable action. Sales velocity and sales rank by SKU can be analyzed.
Tracking the progress month over month and year over year becomes easy with the software platform, enabling businesses to manage risks without missing out on the opportunities.
All cost data is taken into account. This helps in finding the true profitability of the business. The profitability can be viewed by account, SKU, and supplier. The metrics offer deep insights into the overall performance of the business.
All advertising and promotional fees are taken into account. This helps in identifying over-performing products. Stale products that are tying up capital are also identified. This will help minimize bottom-line losses.
The metric reports will enable businesses to make quick adjustments on each product. This will help increase inventory turns.
Tool for Active Business Managers
Insite for FBA is a tool for active business managers. It helps in optimizing business across multiple dimensions. The software will identify golden opportunities that exist in each business.
Based on the information provided by the software, businesses will be able to order more of what is working and less of what is not working. This helps in investing money only in the most profitable products.
Proactive analysis of data enables businesses to react immediately to any new opportunity. Faster inventory turns increase opportunities for growth and profits.  
The existing sales information is used to forecast the demand for the most profitable products. Sellers will be able to capitalize on the demand to increase profitability.
Tools for Running A Successful Amazon Business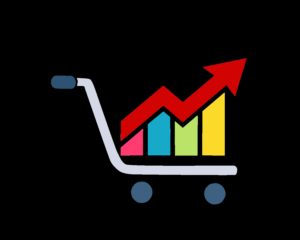 All the existing Insite for FBA data is summarized by category, brand, and SKU. A list of priorities can be compiled based on the numbers in the report.
The existing sales information can be used to forecast the demand of the most profitable products. This will help businesses to capitalize on their success.
The replenishment order can be generated and customized as per the specific requirement of the business. This will help keep track of all spend on the inventory.
Based on the replenishment orders, FBA shipment can be generated. The tool can be used to print product labels too.
Every Amazon cost is broken down to the individual SKU level and account. The tool is used to analyze each cost.
The performance of each individual SKU in the catalog is analyzed. This will help businesses make intelligent changes to the inventory.
Each order for which Amazon owes your business money can be pinpointed with this tool. The money is often owed due to incomplete customer returns.
Top Related: Amazon PPC Tips
Reports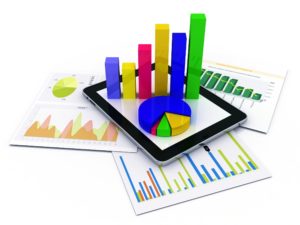 The status of all inventory can be uncovered with this report. This will help in understanding how much capital is in reserve, stock, in order, or in transit.
The report helps separate the inventory by age. This will help in planning long-term storage fees.
Ascertaining which of the brands and categories contributed to the overall profit of settlements can be done with this report.
Track the inventory and performance levels of the top performers in each catalog.
The report will help in staying on top of the returns. Up to date account of the return rate and the products contributing to it can be viewed in the report.
Related: Amazon Marketing Services 101
Visualizers
The inventory analysis tool will help in finding the inventory value and turnaround time for the FBA products.
A clear representation of the top selling products will enable businesses to supplement their forecasting.
Estimating the next storage fee is easy with the storage cost analysis. The Teikametrics software platform will help in pinpointing how much each product contributed to the storage cost.
Graphic representations of any brand, category, and SKU can be built. This information is useful in analysis and forecasting.  
Teikametrics Partner Services
If you want to grow your business, you will need a certified Teikametrics partner. The partner services will help with:
Enhanced product page content

Optimized product launch

Branding strategy and placement

Liquidity support and introduction to potential acquirers

Inventory optimization and reordering

Social influencer marketing

Product video and photography

Advanced advertising management and consulting

Trademark management and brand registry setup

Amazon specific accounting and bookkeeping

Inventory financing
Expert Campaign Launch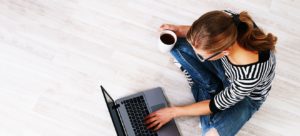 The Teikametrics expert campaign launch is a chance for businesses to use the expertise to create product-specific campaigns. The campaigns are optimized for performance. Expert launch helps in creating the best campaign structure for the catalog.
Teikametrics sponsored products enable sellers to achieve success with campaigns structured according to their best practices. The expert campaign launch helps sellers get expert services for every aspect of their business.
SPO Managed Services
Teikametrics sponsored products optimizer (SPO) will enable your business to get all the attention it needs. The Teikametrics experts will do all the work for you.
The sponsored products optimizer will help with keyword discovery to match Amazon business goals, align bid automation, and report on the key performance metrics.
The sponsored products optimizer managed service is the perfect tool to combine expert campaign management and powerful algorithms. You will be able to create and manage campaigns whenever you add new products to the catalog.
The daily bid adjustments will enable you to meet your unique business goals and objectives. High performing keywords can be added, and underperforming keywords removed. This will help optimize spend.
Related: How to Advertise on Amazon
Things to Expect with Teikametrics Sponsored Products Optimizer
The Teikametrics experts will partner with your business to learn about your business goals. This will help in taking empowered actions that benefit the sellers. The performance and strategy are reviewed at regular intervals.
Campaign Creations and Keyword Action
The ideal campaign structure is created by the experts. This is beneficial for new and existing campaigns. The targeted keyword action ensures efficient advertising.
The experts will schedule check-in calls to review the performance of the campaign. Collaboration on strategy will help improve profitability.
The areas of business that see the best performance and areas that could use improvement are specified in the custom reports. The reports will help in launching profitable campaigns.
How to Use the Teikametrics Sponsored Products Optimizer for Success on Amazon?
Before you start creating sustainable and profitable campaigns for your business, you should understand that Amazon has a unique ecosystem. Similar to products going through different phases, campaigns also have their individual phases.
The different phases of a successful campaign include:
The launch phase is used for new products. The goal of this phase is to increase exposure of your product and business. The new ads are placed in front. This will help build awareness, drive traffic, and generate reviews.
When sufficient traffic is driven to the page, it starts to convert them into sales. This means the product has shifted from launch to growth. The focus shifts to improving sales rank and generating high sales volume.
The advertising cost of sale will start decreasing. The focus will completely be on topline revenue.
After achieving the desired sales rank and sales volume for the product, you would want to target profitability. The advertising cost of sales targets are adjusted. This will help in reflecting a substantial profit or margin.
If a product is underperforming, the seller will have to decide if they want to increase the advertising spending on the product. This is done to reduce the FBA cost and sell the product through inventory.
Even though this will mean a loss on sales, it will open up capital. This will provide you with the opportunity to invest the capital in other profitable ventures.
Flywheel Effect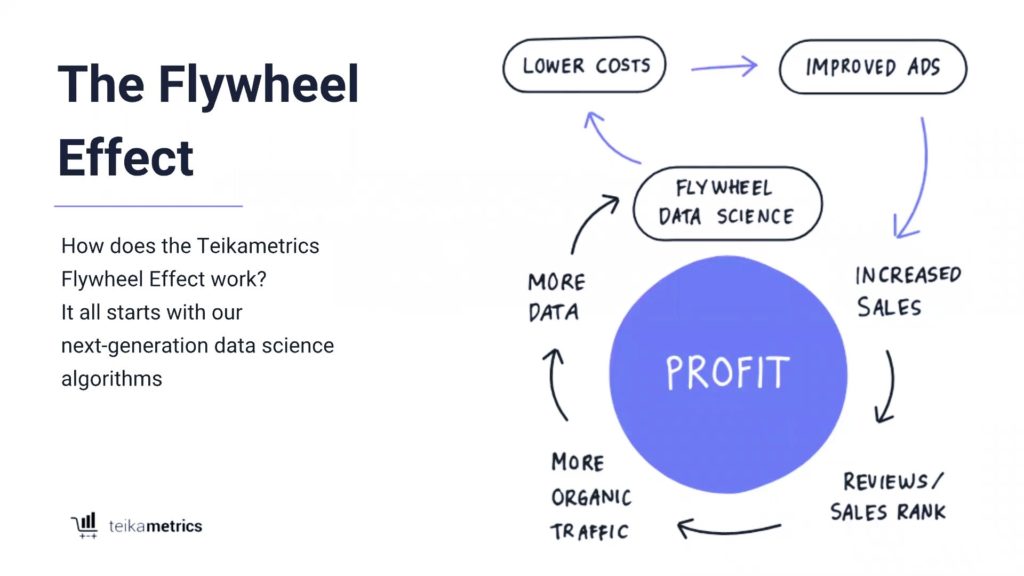 Running effective ads will have an impact on your overall business. This is known as the flywheel effect. Running ads improves exposure and conversion. This contributes to improving organic search placement, sales rank, and sales volume. The trends and performance of the advertising campaigns should be analyzed.
Checklist for Campaign Configuration
Creating campaigns that are specific to your brand and products is easy with the Teikametrics sponsored products optimizer. Even if you already have campaigns, you can structure them to work best with Teikametrics sponsored products.
Before you start structuring a campaign, it is best to create a checklist for campaign configuration. Missing any steps in the checklist will impact the overall performance of the campaign.
Ensure that the existing and new campaigns meet the following criteria.
Each campaign should reflect product lines or products with similar margins and objectives.
Ad groups can be used to categorize the different product variations.
A mirrored structure is used for different campaigns. This means each campaign has one manual and one automatic for the exact products and ad groups. The automatic campaign will serve as a data mine for new keyword data.

The campaign names should reflect the targeting type and product line. The ad group and SKU in each campaign should be identified by name.

Campaigns should have sufficient budget. This will ensure that the ads don't stop running.
Teikametrics is a software platform that enables retailers to achieve success on Amazon. The Teikametrics sponsored products optimizer is indispensable for sellers who want to scale their business.
The different tools and services of Teikametrics will help increase traffic and visibility. The operational efficiency of the business is also improved. Data is powerful, but it is useless if you don't know how to use it for your business.
The value-based bidding tool of Teikametrics will help monitor the number of clicks, impressions, number of orders, conversion rates, and average revenue per order.
When the advertising cost of sales target is set, the algorithm of the Teikametrics sponsored products optimizer will help in understanding the percentage of product sales price. The bids are set in such a way that you don't overbid and lose money and underbid and lose sales.
Teikametrics will help boost your FBA profit. Advertising cost of sales targets can be set for campaigns in the Teikametrics sponsored products optimizer. If the advertising cost of sales target is high, the bidding algorithm will be more aggressive. This will increase exposure and generate more sales.
Efficiency can be improved by setting advertising cost of sales after analyzing the current performance of the campaign. The target can be reviewed every 2 – 4 weeks.
Teikametrics will allow brands and sellers to optimize Amazon stores for profitability. The sellers will be able to capture more demand. The sellers will see their products accelerate, gain momentum, and experience the flywheel effect.