Tax Accountant Job Description – Crafting A Job Description For Your Next Tax Accountant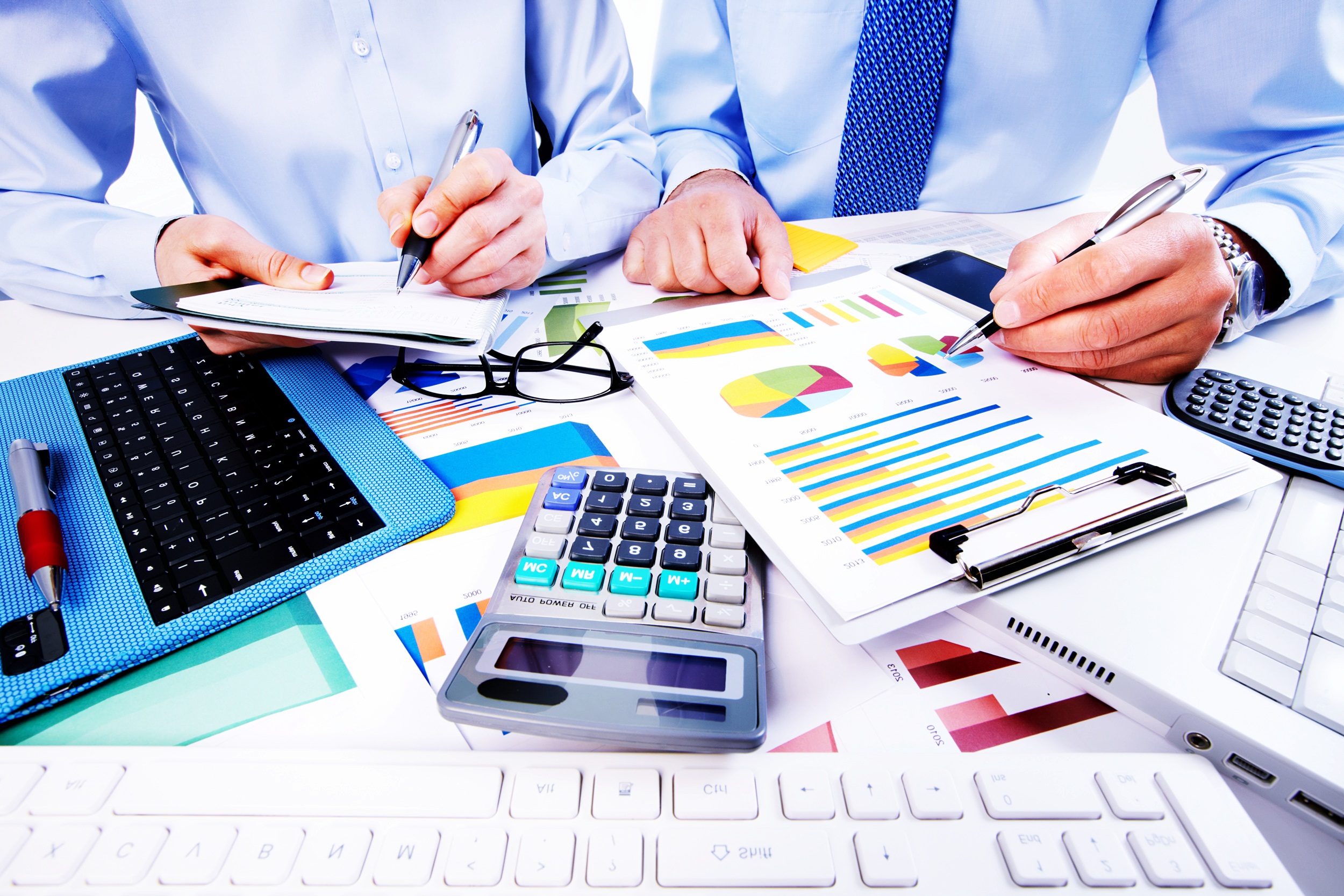 So, You Need A New Tax Accountant…
In every organization there comes a time when new talent needs to be brought in to maintain or improve productivity. Clearly, the first step in attracting new talent will be to develop a quality tax accountant job description. Taking up this challenge can be a daunting task for anyone – as searching out, interviewing and hiring prospective candidates can be a long, drawn-out process with many moving parts. Before you begin, it is imperative to outline your expectations for the process and develop a method for achieving milestones that move you closer toward completing an effective tax accountant job description.
Top Related: Bookkeeping Tax Services
Developing A System
Before we begin discussing the components of an attractive job description for your new tax accountant, let's take a look at your goals and expectations for the new hire. Below we will discuss how to address the following questions that should be involved in the crafting of the job description: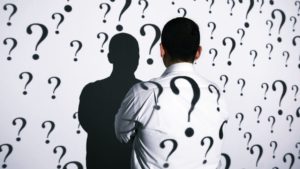 How to do you expect the new hire to impact your organization?

What are your organization's specific needs that the hire will address?

What are the qualifications you are looking for in a candidate?

Do you understand the range of expectations and desires a prospective candidate will have for your organization?

Do you have a particular culture you are trying to develop or maintain in your organization?

Could you describe an ideal candidate in one sentence?
Preparing for How The Candidate Will Impact Your Organization
The overall impact a new hire has on your organization can either be positive or negative, with a range of factors contributing to either outcome. While some candidates can have impressive backgrounds with an adequate combination of education and experience, they may have behaviors in the workplace that disrupt the productivity of daily life in the office. Attitude can often matter more than how quickly someone can develop a spreadsheet or type up a report, and you should take this into account during the interview process.
How Do You Hope Your New Tax Accountant Will Impact Life at Your Company?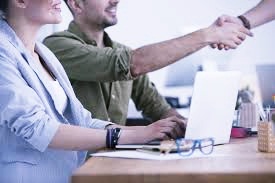 If you are beginning the process of hiring a new tax accountant, you must have noticed some current or future obstacles to your daily operations. Consider at the outset of your hiring process what your desired outcomes of the new tax accountant will be.
Will you be replacing a recently departed member of the team, and if so, what were the daily roles that team member played that kept operations running smoothly?
In the case that the previous team member generated more problems than solutions, what were the major issues that you would like to avoid this time around?

If the goal is to improve overall productivity, what specific tasks will be asked of the new team member that accomplish that goal?
Not only will asking yourself these questions help you craft a better tax accountant job description when you get to that task, but answering these questions now will help guide your new candidate in the right direction on their first day. Having a clear set of goals for a new hire can greatly improve employee retention as the new team member will have a sense of purpose at your organization from day one.
What Are the Qualifications You Are Looking For In The Ideal Candidate?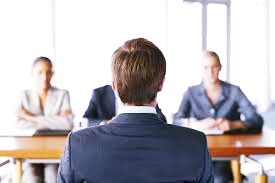 Oftentimes in the hiring process you may find yourself finding the balance between candidates with more experience but less education, or vice versa. While plenty of on the job experience can bring real-world wisdom and perspective, candidates with higher education have demonstrated the ability to learn and adapt quickly while working toward a single goal (graduation, in their case). You should come to the candidate search process ready to exchange one type of qualification for another, as adaptability during the process may help you find the perfect candidate you had never expected.
Top Related: Accounting and Bookkeeping Services
What Level of Supervision Will The Role Be Provided?
Before you craft your tax accountant job description, ask yourself what combination of experience and education would best suit the role you are seeking to fill? If you are comfortable with the role requiring moderate to high supervision, it would likely be best to economize and hire candidates with lower qualifications that you can train for the specific jobs you assign them. However, if you do not have the resources to provide substantial supervision for the new tax accountant, choosing a veteran in the field will be worth any extra money they might demand.
Do You Understand the Range of Expectations and Desires a Prospective Candidate Will Have for Your Organization?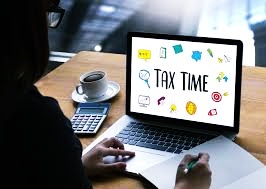 If this is your first time writing a tax accountant job description, or if it has just been a while since you have written one, try seeking advice and input on understanding current job-seeker expectations. Understanding job-seeker expectations can help you craft the new job description in a way that intrigues candidates reading through your job posting, leading to a better conversion rate of potential candidate to new hire.
Stay On Top of Expectation Trends
Trends can change rapidly, and a research phase into employee expectations will help keep you current with your potential candidates. Additionally, when you reach the interview phase of the hiring process you will be more prepared to address your candidates' questions about why current employees are happy working with your organization. Many expectations revolve around benefits, compensation, and the ability of current team members to manage a work/life balance. Be prepared with informative answers to these questions as they are often at the front of candidates' minds during their job search.
Do You Have a Particular Culture You Are Trying to Develop or Maintain in Your Organization?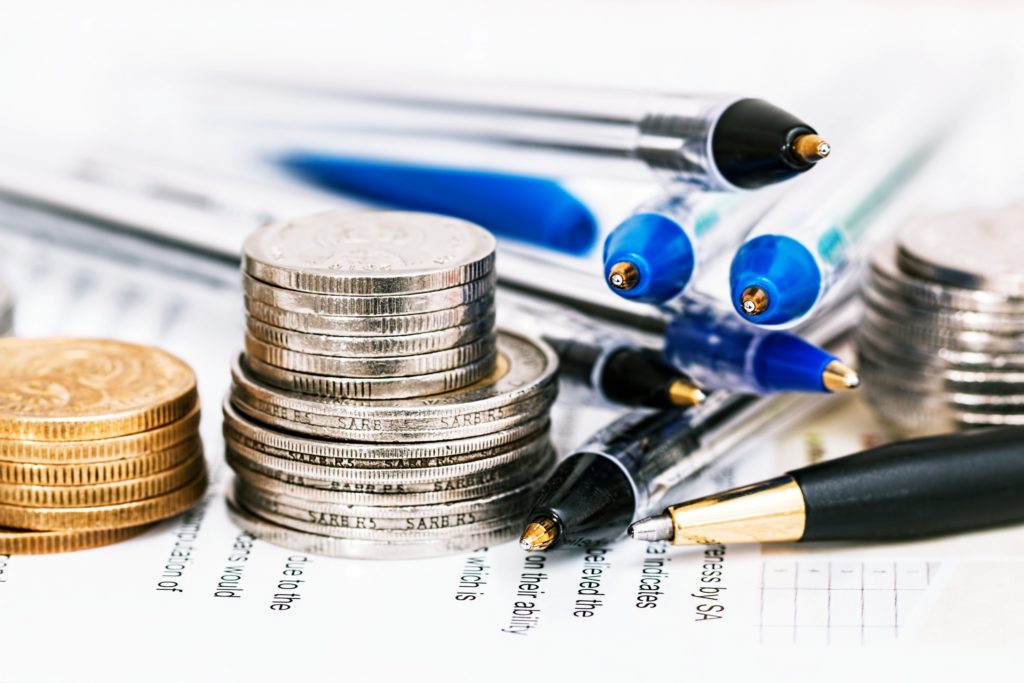 Every organization has a slightly different workplace culture than others, and your organization is likely no exception. A specific workplace culture can be difficult to define, and even more difficult to cultivate as you would like, but it can be generally described as the feelings, norms and expectations that everyone shares on your team. Before you begin your search for candidates, try defining your own workplace culture and what characteristics you would like to see in a new hire that would either contribute to the current culture or push norms to a more positive place. Doing this exercise will help you identify strengths and weaknesses in your future candidates that are not easily reflected on a resume.
Could You Describe an Ideal Candidate in One Sentence?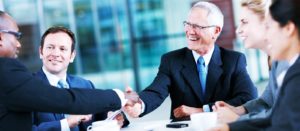 Though it will likely take some time to do so, try to arrive at a description of your ideal candidate that is brief enough to be only one sentence. During this step you will be bringing together the questions to all of the answers asked above regarding education/experience, what your company needs, what your candidate likely wants, and how the candidate will contribute to or improve company culture. An example of this could be the following:
I am seeking a detail-oriented, veteran tax accountant with 10 years of experience to help our organization bring a disciplined and positive attitude every day.

I am seeking a junior tax accountant looking who is hoping to gain real-world experience and who will help get us through basic tasks during the 2019 tax season.
As you develop a clearer picture of the individual you would like to hire, you can integrate this language into your public job description. Including this language will help prospective candidates evaluate for themselves whether they are the right candidate for the job, saving you time and energy in the long run.
Your Job Posting Reflects More About Your Team Than It May Seem
While your personal goals in developing a new tax accountant job description may seem singular (i.e. to hire a quality candidate to fill a role), there will be larger effects of the hiring process you may not anticipate. When you advertise a position at your organization you are communicating to everyone within the tax accounting industry about your organization. Keep in mind that when you finally launch your tax accountant job description you will be representing your organization itself in the public realm.
Be Wary of Uninvited Readers
Descriptions of what you are looking for in an ideal candidate can foster opinions in rival organizations about how your daily operations function and where some of your weaknesses may be. It is important to generate a positive image of your organization when you make your new tax accountant job description public, but try to avoid posting too many concrete details about your company. Avoiding this pitfall will keep your job description professional and effective in communicating a positive message.
Crafting an Effective Job Description
Now that you have developed a clear image of your ideal candidate, it is time to begin writing the job description that will attract that candidate. Remember that while you may have a clear list of objectives and duties for the candidate, they are human and will want to see some character in your job posting that reflects a positive work environment. You can do this by opening your job posting with some of the incentivizing factors for working at your organization.
Getting the Reader Excited About Your Organization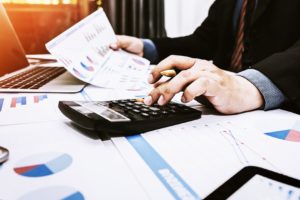 Opening your job description with a few sentences about why your organization is great can influence how a candidate reads the rest of the job description. Often this is a good place to talk about a positive company culture and some of the core values that your organization holds dear. Adding some information about your vision and recent positive progress in your organization can also relay the message that your organization is a place where candidates can continue to grow in their careers.
Describing the Desired Tax Accountant Candidate
Following a section about the positives of working at your organization you should use your notes from brainstorming about the ideal candidate to describe that candidate in clear terms. Remember developing the one sentence description of the ideal candidate? This is a great location to place that sentence in your job description so that the reader can begin evaluating whether or not they match your description.
Defining Your Expectations for Experience and Education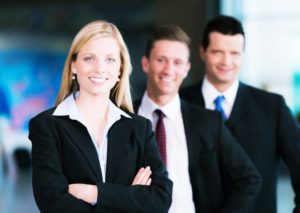 As we move through the job description, we will try to get more and more specific in describing the ideal candidate. Since we have already described the organization as well as a bit about the character of the individual we are looking for, now is a good time to get down to the details about experience and education requirements. Often employers will look for a combination of both work experience and education, with education sometimes substituting for experience or vice versa. Advanced education can sometimes be a powerful bonus for a candidate, whereas work experience brings real-world wisdom not taught in higher education.
Be As Specific As Possible
When describing education requirements make sure to be specific about what you are requiring. For instance, if you are requiring that your candidate has at least a master's level education – what type of master's degree is adequate? There are several types of graduate degrees in accounting, such as an MBA in Accounting or a Master's in Accounting (M.Acc.), and if you prefer one education pathway over another you should take this opportunity to be specific in your expectations. If you are not specific enough, you may be flooded with more applications than you want to handle during the review process.
Levels of Experience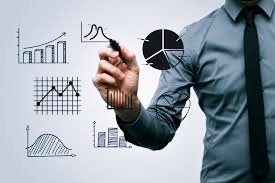 Each position in an organization may require a certain type of experience to succeed, with other types of work experience not translating over well. You may be looking for a tax accountant that has worked in a supervisory role at some point in their career, and although an applicant has ten years of experience in the industry, they may still lack the management experience you need in your organization. Specifying what type and duration of work experience you are looking for will allow you to filter candidates that are seemingly a close match on paper, but not in terms of practical experience.
Leadership Experience
While some candidates may have several years of experience and have held supervisory titles, other types of experience can come into play that have nothing to do with being a tax accountant but carry substantial weight in their potential to positively affect your organization. Leadership experience is one of these factors that should be considered even when it is not gained within the personal finance industry. Leadership experience broadly refers to experience with fostering an environment of teamwork and motivating staff to do better all the time, as well as a host of other actions that culminate in a producing a healthy work environment. Leadership, whether as a natural ability or a learned capacity, should be taken into account when crafting your job description as a desirable quality.
Placing the Role Within The Organization's Structure
Before getting into the direct responsibilities of the position, we can address what tier of the organization this position occupies. You should include what individual this role reports to or receives direction from as well as any roles lower in the hierarchy that report to the tax accountant position. This information will help the candidate understand the responsibility level for which they are applying, letting them know what level of the organization they would be entering should they be asked to fill the position.
Top Related: Virtual Accountant
Describing the Work To Be Performed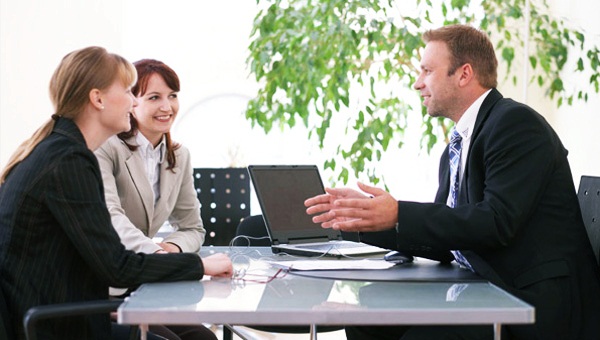 As we have already described the type of person you are looking for in your job posting, it is now time to move on to the actual job description. The job description often includes a list of definite objectives and responsibilities that will be assigned to the new tax accountant. Often a simple list of these responsibilities will do well to keep things clear rather than using more complex, written out paragraphs. This portion of the job description may include items such as:
Prepare Federal and State Income Taxes
Assist In Financial Analysis
Prepare Financial Reports
Uphold Client Satisfaction In Company Services
Maintain Organized Client Data
Attend Training Sessions as Needed

Train New Team Members as Requested
Your organization will likely have more specific items that your clients require from your tax accountants, so make a list of these tasks and put them in the simplest language possible for your list of duties. You will need to describe all dimensions of the work you are expecting from the candidate as accurately as possible to avoid any miscommunication about the exact nature of the role.
Outline Necessary Competencies
In addition to any education or experience qualifications you describe elsewhere in the job description, there are certain attributes and technical abilities that you might expect of your new tax accountant. These attributes and abilities can be described as 'Necessary Competencies' and can range from anything such as 'Ability to Understand Technical Financial Language' and 'Knowledge of Microsoft Office Suite' to 'Professionalism' and 'Ability to Work in a Team Environment.'
Explaining the Necessary Competencies
When describing the competencies you would like to see in a new candidate, try to include the skills and abilities some of your colleagues use to succeed in the workplace. Again, constructing a simple list of the competencies you are looking for will be more effective than writing them out long-form. Additionally, adding a brief example of what you mean by each competency you list will be effective in keeping communication clear. Some examples are provided here:
Ability to Understand Technical Financial Language – Has the ability to read literature extracted from contracts, financial reports and tax law with complete comprehension.
Knowledge of Microsoft Office Suite – Uses the Microsoft Office platform effectively for communication with clients, generation of reports, development of presentations, as well as other common uses of these programs.
Professionalism – Understands the importance of treating everyone in the workplace with dignity and respect while demonstrating high professional standards in one's behavior.

Ability to Work In a Team Environment – Fosters open and productive collaboration with all team members, inspiring an environment of positive teamwork.
Choosing Whether or Not To Include Compensation Information
The decision on whether or not to include compensation information can be tricky, with either option having the capacity to move your applicant pool to one end of the talent spectrum or another. Consider what level of experience you are hiring for as well as the budget available to fund the salary of the position. There are advantages and disadvantages to including or excluding compensation information, and we will discuss some of those now.
Including Compensation Information
Including details about the salary range for your next tax accountant can narrow the applicant pool down be de-incentivizing those who have higher salary expectations from applying. By decreasing the size of your applicant pool you save more time in the interview process and are able to choose from candidates that would accept the salary level should they be chosen for the position. In this way you are able to avoid a situation where the perfect candidate passes through the interview process, and on learning the salary range withdraws their application – wasting your time and theirs.
Make the Interview About The Job Itself
By addressing salary expectations from the beginning, you can also make the job interview more about the suitability of the candidate for the job itself rather than spending time discussing compensation and benefits. Furthermore, in cases where you receive applications from well-qualified candidates who could potentially earn higher salaries elsewhere, you can be assured that these candidates are applying because they want to be a part of your organization instead of just wanting the paycheck.
Excluding Compensation Information
If you are hoping to form a large pool of applicants for you tax accountant position, it would be best not to include compensation information. Although candidates can look up median incomes of tax accountants to gain a general idea of what the position might pay, leaving the matter up to later discussion will allow you more flexibility as you will likely have a wider range of individuals in your application pool. Not including compensation rates can also allow you more flexibility later on as you learn more about the individuals you are interviewing.
Try to Maintain Flexibility
Perhaps you posted the job description expecting to only hear from professionals with a few years of experience, and the perfect candidate applies who has more experience and would justify a higher salary than you expected. This individual might have been less interested had you included original compensation expectations, and presuming you have the budgetary flexibility to do so, you may increase the proposed rate for this individual alone during the interview process. Maintaining some flexibility, if possible, will help you find the unexpected in your candidates and hopefully solve more problems than you had even hoped.
Providing Guidance On The Application Process and a Timeline for Response
Providing enough information on what candidates should expect through the application process is helpful to them in navigating their experience with your organization. As you prepare for the influx of applications, consider what type of application system you would like to use. You can use a rolling system to allow candidates to be reviewed for suitability as their applications are received or a deadline system where no determinations on suitability are made until the deadline has been reached and no more applications may be received.
Deciding on an Application Timeline Method
Each system has its benefits, with a rolling system allowing you to hire the right candidate as soon as their application is received and the deadline system allowing time for all possible applications to be submitted before you make your choice. Whichever system you choose, make sure to communicate your selection process to candidates so they know when they should expect to hear back from you.
Review Your Work!
After you have generated a first draft of your tax accountant job description, make sure you review several times to fix any errors and avoid omitting any essential points. Remember that this job description will be a piece of text that represents your organization and will be viewed by professionals in your industry. Any errors or misspellings in your job description may be embarrassments for your organization, harming the public image you work so hard to maintain!
Send a Positive Message
Crafting a quality job description will not only attract the candidates you are hoping to hire but will also send a positive message to anyone in the accounting industry who happens to see your job posting. You can always ask a colleague to review your work and provide positive feedback. You might even ask that colleague if they would apply to the job posting if they were in the market for a new job, or how they would feel about your organization if your job description was the only material they had seen from your company.
Choose the Appropriate Medium for the Job Description to Be Published
There are many avenues for your job description to reach the pool of potential candidates. Oftentimes online job boards are useful resources for reaching a wide variety of prospective tax account candidates, with 24/7 availability and internet searchability being key aspects of their effectiveness. You can research which job boards are most commonly used by tax accountant job seekers and focus on these sites specifically. These sites will often also have features that allow you to place your job description in a 'premium' location, ensuring it receives the most views possible by potential candidates.
Leverage the Experience and Opinions of Your Colleagues
Consider also colleagues in your workplace that may have connections with potential talent, either in the education system or at other organizations. Reach out to these colleagues in an effort to use word-of-mouth to share information about your job availability. This method of finding candidates can reduce the total number of applications to sift through and carries the added benefit of a personal connection to each candidate.
Reviewing Applications to Fill Your Job Description
Now that you have put all the work of preparing a tax accountant job description and soliciting applications into your hiring project, it is time to tackle the final stage of hiring your next tax accountant. This is where your planning phases will pay off by helping you narrow down just the kind of individual you need at your organization. Remember to maintain a methodical approach, addressing the whole picture of your needs one by one to ensure nothing is overlooked.
Develop A System for Review That Matches Your Deadline
Whether you receive applications on rolling basis or begin reviewing them as a whole stack on a certain date, reviewing applications is a time-consuming process. You will be looking for an array of skills and experience in a wide range of applications, and while each candidate has their positive and negative attributes, you should know which attributes are the most important to you. Developing a point scale for different talents and levels of experience can help you make an objective decision about which applicants to bring in for an interview.
Developing A Point Scale
Developing a point scale for assessing the various qualities of your applicants is a straight-forward, customizable option for weighing the value of one candidate against another. In your organization you may place a premium on having strong knowledge of the Microsoft Office Suite while not needing the candidate to have substantial work experience. In this case you might assign a point value of ten to knowledge of Microsoft Office and a point value of one per year of work experience. At the end of the process, you can sum each candidate's total points to see who satisfies the most key competencies and bring those candidates in for the interview phase
Be Prompt in Responding to Candidates
Once you have made a decision regarding which candidates to bring in, be prompt and friendly in reaching out to them. You have already set up a positive image for your organization in the published job description, and you can keep the positivity going by being engaging and encouraging when you reach out to your short-list of candidates. By being an effective communicator, you demonstrate to the prospective candidates that you are eager to get to know them, which will keep them excited and engaged in their opportunity to join your team.
Notifying Those Not Selected for Interviews
Keep in mind that the candidates who did not make the short-list are also wondering about their candidacy for the position and they would like to hear whether they have been selected or not. While these candidates may not have made the cut for this tax accountant position, they might be the perfect candidate in the future. Let discouraged candidates down easily and leave them with a positive experience of interacting with your organization.
Wrapping Up
Now that we have covered our bases through the planning, creation and review of applicants to our tax accountant job description, it is time to review some of the key concepts we covered. We began by developing answers to the following questions about your ideal candidate:
How do you expect the new hire to impact your organization?

What are your organization's specific needs that the hire will address?

What are the qualifications you are looking for in a candidate?

Do you understand the range of expectations and desires a prospective candidate will have for your organization?

Do you have a particular culture you are trying to develop or maintain in your organization?

Could you describe an ideal candidate in one sentence?
By answering these questions, you developed a clearer idea of who exactly you are hoping to hire for the position. Having this picture concretely painted at the outset will allow you to craft the job description more effectively around the ideal candidate.
Crafting the Job Description
Following preparation for crafting the job description, we covered several steps involved in developing the job description document itself. Many of these steps outlined information generated during our preparation that we want prospective candidates to see. These key steps in developing an effective job description were:
Get the reader excited about your organization
Describe what you are looking for in a candidate's character and personality
Define your expectations for education and experience

Remember that each candidate will bring a different type of experience to the table, with leadership experience being a key translatable asset between industries
Describe the role's leadership status within your organization's structure
Outline and explain the competencies you require
Decide whether or not to include compensation information
Provide guidance on the application process and its timeline
Select a medium for reaching candidates with your job description
Including all of these steps in crafting your tax accountant job description will improve its quality and increase the likelihood of you finding the perfect candidate. Best of luck!