Sellics Review – Taking A Look at Sellics For Selling on Amazon | SalesFunnelHQ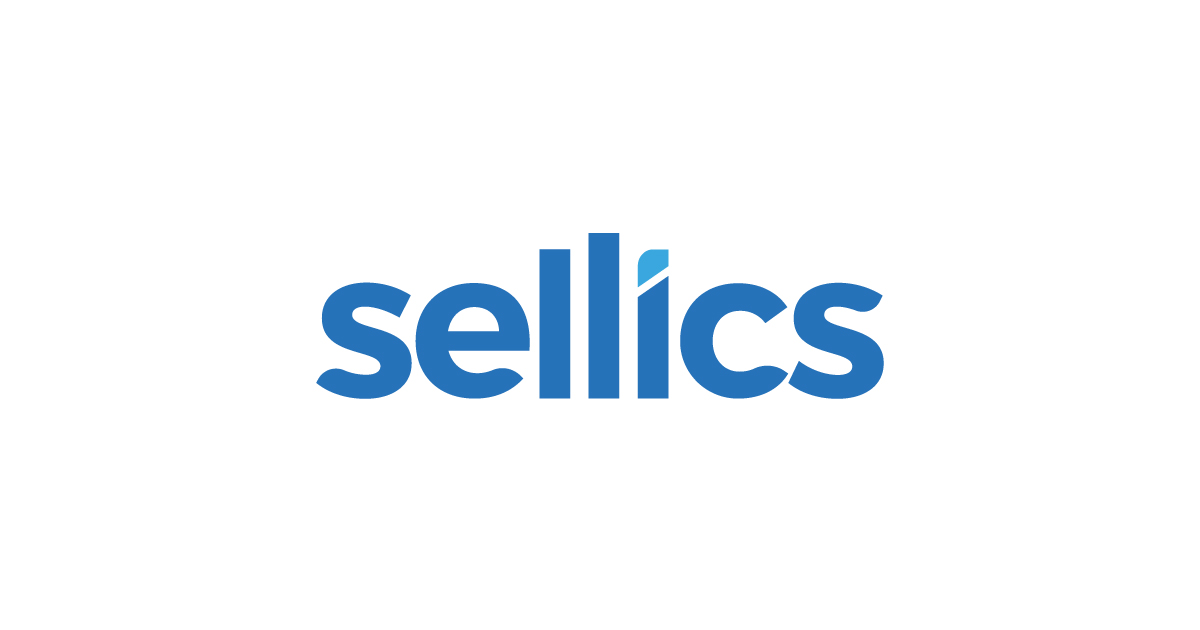 Sellics: have you heard of it? Keep reading this Sellics review to hear more! It is simple to start an Amazon business. The challenge lies in expanding your business and rising above your competitors. Today, growth requires using several tools to get the proper metrics at the correct time to make profitable business choices.

There are tools providing competitive intelligence of market research such as Unicorn Smasher and Jungle Scout, or tools helping you manage reviews such as JumpSend. To successfully expand your Amazon business, you usually have to cycle through a combination of different analytics tools to gain the data needed.

Jump Send: What it is and how it works

Jump Send has a marketplace that has an existing audience of more than 100,000 shoppers actively searching for deals, whom it's possible to promote your product to. Also, it has an auto-responder that communicates with these shoppers after they have bought your product.

It's possible to jump start sales by selling at a tiny discount to Jump Send's current customer base of actual Amazon shoppers searching for deals. You then can communicate with these shoppers after they've bought your product which increases the odds that they'll leave you a review.

An issue you'll become aware of if you have not already is that as you start selling on Amazon, you'll set the price you wish to sell your product for, yet you will not necessarily receive natural sales immediately at that price. For instance, you may list the product for $20 to Amazon shoppers; however, if the product is new and has no reviews, it might be hard to sell the $20 product when there's a ton of competition that is around that same price.

Similarly, those who pay regular price for a product aren't likely to leave a review if they like it, but folks are more than willing to hop on Amazon and leave a 1-star review if there's even the smallest issue with their order.

Amazon permits you to generate discount codes and provide these codes to consumers you select. You do not need to decrease the price of your Amazon product listing, you only have to discount that price for shoppers you provide the discount codes to. Discount sales still increase your sales figures, boosting your Amazon ranking. The boosted Amazon ranking leads to more natural sales which boosts your ranking even more.

Oftentimes, you need those initial discount sales to launch the product and that is where Jump Send comes in. With this product, it's possible to place your Amazon discount codes into their system and consumers may look for products and ask for a code. When a consumer is approved for the code, they may use it on Amazon to buy your product at the discount that is offered.
Marketplace –
As already mentioned, Jump Send has a marketplace of more than 100,000 Amazon shoppers; therefore, you do not have to spend money on Amazon or Facebook ads to get consumers to purchase your product. Upon Jump Send there is a multitude of shoppers wanting to buy your product.

Sellics wants to break that pattern by offering Amazon sellers all the tools needed in a single place.

Sellics essentially is a one-stop shop for sellers on Amazon that bundles 3 – 5 different analytics tools into a single package. It's possible to use it to monitor competitors, optimize rankings, track several performance metrics, manage reviews, and much more.

Sellics Review: What It is and How it Works

Sellics was founded in 2014 and is a Germany-based commercial analytics business. It began as a simplistic keyword ranking tracker and then added multiple features over time to become an all-in-one software option for sellers on Amazon. They boast several major names as clients, including L'Oréal, Private Label Journey, Chal-Tec, KW-Commerce, and Bosch.

Sellics offers two different software platforms: a Seller Edition for sellers on Amazon and Vendor Edition for vendors on Amazon. Its Seller Edition, which is what this article covers, is solely for Amazon sellers who have Seller Central accounts.

Features

Signing into a Seller account takes users to a product detector page. There is a convenient navigation bar at the upper part of the page which allows you to switch between the spy tool, niche analyzer, and the product detector.

Its core features are hidden within a drop-down menu, likely because utilizing any of them requires users to sign into a Seller Central account, and that may be a deal breaker for anyone who does not have a Seller Central account but who merely wants to rapidly test the software out.

If you have concerns about data and privacy security, its (Amazon MWS) Marketplace Web Service API access token offers Sellics limited information from the Seller Central account. Your credentials aren't shared, and as an Amazon's Solution Provider Network member, and Sellics agrees to never share your account details with Amazon on third parties.

Cockpit

This feature has widgets showing all types of useful data: profits and sales, reviews, performance, PPC performance, rankings of keyword, as well as a list of all of your products with revenue share, sales, and existing sales rank. It is fantastic for getting a fast overview of how the items are performing.

Spy Tool

Spy tool allows you monitor the competition's prices and find their leading sellers. It's also possible to utilize it to keep track of the target products' sales volume, assisting you in reducing the risk of investing in products that do not sell and being stuck with inventory that is unsold.

It's possible to determine the sales volume for any Amazon product and check at a glance how the lowest and highest prices develop and pick up price trends for the products. Also, the spy tool allows you to set a hijacker alert up notifying you when unscrupulous merchants try to "attach" to products at less expensive prices, as well as steal your revenue.

Keyword Rankings

Sellics keyword ranking tool allows you to find keywords your competition is ranking for, research new keywords, and find all probable keyword combos. Sellics claims to have 180,000,000 keywords for Amazon within its database.

The search volume indicator is convenient for learning what keywords are most relevant for the products, and keyword ranking tracker allows you to observe how your rankings develop over a period of time, as well as visualize the effects of all optimization efforts.

Niche Analyzer

In analyzing competitiveness and sales volume within your niche with niche analyzer, you easily can check how many sales are produced within a niche, as well as how hard it'll be to accomplish a top rank with the most critical keywords.

Inventory Management

Manually managing inventory may be a hassle, particularly if you have a portfolio that is diverse. This tool calculates the ideal reorder day for the products based on your existing stock level, lead time, and sales velocity.

Product Detector

This feature provides a detailed look into various products that sell on Amazon. It may assist you in discovering the most profitable of niches if you are experiencing problems coming up with new ideas for products.

The company claims to have the leading 10,000 best sellers on Amazon that are filtered by category within its product database. It's possible to use filters such as number of reviews, estimated sales, sales rank, as well as weight to rapidly sift through thousands of products that match your desired criteria.

Review Management

This tool instantly notifies you when you receive a product review. It isn't any secret that poor reviews severely hurt sales. In getting immediate notifications, it's possible to quickly respond to negative reviews, as well as mitigate the damage. The company allows you to comment on poor feedback right from your dashboard with a single click.

PPC Manager

This feature allows users to optimize, analyze, and keep track of Amazon advertisement performance. It displays your advertisement performance metrics organized by cost, revenue, CTR, CPC, impressions, orders, etc., so you will not need to depend upon SC reports to figure out how well the campaigns are performing.

PPC optimizer identifies keywords which are not converting and offers new suggestions based upon the ACoS (advertised cost of sale), as well as impression possibility of every keyword. The manager may be integrated with Amazon Product's Advertising API in order to automate the campaigns, as well as craft customized rule sets which automatically change the keyword bids based upon the keyword's performance.

Profit Dashboard

This feature integrates with the SC account to display your profit margins after all of your costs—shipping fees, Amazon fees, FBA fees, APPC costs, promo value, costs of goods—get deducted within real time.

The dashboard gets updated every 5 minutes and may be utilized to accurately track your profits for all of your products through the day. You can manually input the costs to gain more exact results and immediately check the profitability of every product, and find which area is losing money.

Sellics Pricing

It's possible to test all the available features free of charge for fourteen days (no credit card required) before buying a plan. Sellics suggests testing its rank optimization tool using two products. Begin by studying as many relevant keywords as you can. If you aren't certain what keywords work better for your products, utilize the Keyword Rankings feature to find the rankings of the most relevant keywords.

For instance, if your item is an outdoor dog house, the most crucial keywords may be something such as "dog house garden," or "dog house outdoor." Sellics suggests utilizing the PPC optimizer to check which keywords are going to convert. You ought to see your initial ranking improvement by the completion of your trial period. By that time, Sellics will have gathered enough information to generate meaningful reports on the keywords tracked.
Subscription Plans –
Once your free trial is up, it's possible to select a subscription plan. Sellics utilizes a variable price model which charges you based upon the volume of products sold. Recently, Sellics changed their model as it previously utilized a credit system for products or keywords tracked, which eventually proved extremely confusing and put folks off the software as they could not understand how it worked.

The all-new Sellics model is an improvement, but it still can be confusing as your subscription charge now is linked to your sales on Amazon.

If your sales volume is from $1,000 to $60,000, Sellics charges $67/month, with a $342 biannual selection ($57/month) and $564 annual selection ($47/month), for instance.

Here is a pricing breakdown:
| | | | |
| --- | --- | --- | --- |
| Sales Volume by Annum | Monthly Plan | Biannual Plan | Annual Plan |
| $0 | $57 a month | NIL | NIL |
| $1K to $60K | $67 a month | $57 a month | $47 a month |
| $60K to $240K | $97 a month | $87 a month | $77 a month |
| $240K to $600K | $157 a month | $137 a month | $117 a month |
| $600K to $1.2M | $217 a month | $187 a month | $157 a month |
| More than $1.2M | $317 a month | $287 a month | $257 a month |
Every plan, no matter the tier, gives you accessibility to all core features, every Amazon market with unlimited keywords and products, and accessibility to Sellics' mobile app.

Customer Support

Customer support may be reached through live chat or email (a chatbox is within the bottom-right corner of its main page). Depending upon your time zone, you will not need to wait more than 1/2 a day for answers to queries sent on working days (9 a.m. – 6:30 p.m. CET). Their support staff is highly responsive.

Conclusion

Pros

Conversion rates & sessions – Performance widget displays the conversion rate and sessions for all the products– a feature the majority of tools do not have.
Great customer support – Support staff may be reached through email or live chat. They respond to questions pretty rapidly.
Extensive knowledge base – The company has a knowledge base online covering each feature with tips on how to better use their tools to expand your business.
Supports 8 Amazon marketplaces – Supports multiple Amazon marketplaces, which includes UK, U.S., France, Germany, Italy, Spain, Canada, as well as Mexico.
Variable pricing – Subscription fee gets determined by your yearly business volume. It's an improvement from their older pricing model.
Cons –

Even trial users have to connect SC account – Cannot test most of the features without connecting the SC account.
Adds 3rd-party promotions to profits – They add the value of all kinds of promotions, even ones which are not yours, to the profits because Amazon's API considers all sales that have a price decrease to be a promo. It may artificially inflate revenue numbers.
Historical information is limited – Sellics only can pull 2 months' worth of historical information on the profit dashboard due to limits established by Amazon's API.
No user management tool – Presently cannot create several users with various rights, yet Sellics has plans to present a user management feature down the road.
Restricted to one SC account/ Sellics account – Cannot integrate several SC accounts into a single Sellics account, yet Sellics will provide you a 20 percent discount for every extra Sellics account created.
No downloadable reports – Cannot download or export reports from the Sellics account.
ROI (Return on investment) – Sellics does not show or calculate ROI.
Confusing Pricing – At first, pricing model may be confusing. It may be negative or positive depending upon your Amazon sales and subscription fee paid.
The Verdict

Sellics is fantastic because it bundles each analytics tool needed to profitably sell on Amazon in a neat package. It offers all the performance and data metrics needed to expand your Amazon business, with choices to dive deeper, as well as gain more feedback from key performance indicators.

If you need an analytics dashboard which offers the approximate profitability of the products paired with convenient features such as a ranking tracker and PPC manager, Sellics is your best bet. Also, it solidly wins in a comparison between AMZ Tracker and Sellics.

AMZ Tracker: What is it?

It's a suite of tools made to assist Amazon sellers in scaling their profits and growing their search rankings. AMZ Tracker was a trailblazer within the Amazon software market which presented several features which now are commonplace.

AMZ Tracker, for a long time, was the tool every Amazon FBA seller had to use in order to become successful. However, on October 3, 2016, all that changed when Amazon changed their Terms of Service and substantially raised the bar for ranking products.

On that day, incentivized reviews were banned and the Amazon "Review Club," a core offering by AMZ Tracker during that time, went out of business overnight. The Review Club, for the uninitiated, was a place in which many sellers from all over the world would sell products for a discount in exchange for high-quality reviews.

At first, AMZ Tracker's pricing model may be confusing; however, for the majority of new sellers on Amazon, you will be paying from $57 to $97 per month.

For the ones further down the road with their business on Amazon, Sellics definitely is worth a try.