9 Fun Facts About Russell Brunson [CEO of CLICKFUNNELS]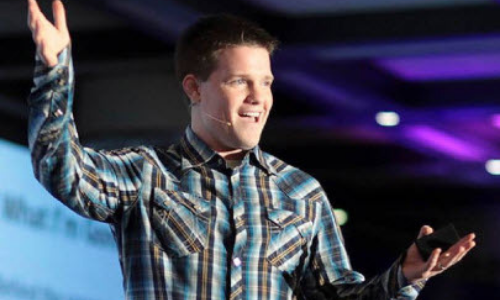 Who is Russell Brunson?
You may have heard about Russell Brunson if you have any experience in the online marketing field. Russell Brunson is most often called the godfather of online sales funnels mostly because of the fact that that statement is true. Russell Brunson did not start out as an online entrepreneur, instead, his focus was towards wrestling on a national level. While he was in high school he was able to get the 2nd spot in the USA high school nationals before he went on to study at Boise State University in Idaho. It was in college that Russell became interested in the field of online marketing and found success by selling a DVD of his own creation online. The DVD was about making a potato gun and it was that item that launched his career as an online marketer.
He managed to complete his education in 2006, graduating with a Bachelor's Degree of Applied Science majoring in Computer Information Systems. Within a year of graduating college Russell had managed to make his first million dollars because, as soon as he graduated, he diversified what he sold online. He sold items such as shakes, supplements, books, coupons, T-shirts, and software.
During this time Russell noticed that there was a severe lack of proper sales funnel software because he could not find a company that could help him realize his dream of easily and quickly creating sales funnels. That is where the idea of Clickfunnels originated from. Russell and his business partner, Todd Dickerson, launched Clickfunnels together in October of 2014. Since then the company has grown and expanded, and is now valued at $100,000,000 and boasts 55,000 total customers. The most amazing part about this whole venture is that this was all accomplished without any outside funding. The company was started and is now operated with both the partners' own money.
Clickfunnels is now one of the most popular online tools utilized by marketers to create sales funnels for their products. Sales funnels act to gather leads and convert those leads into sales in a more effective manner than previously thought possible. It is quite easy to see why sales funnels are effective now but at the start of Russell's career sales funnels were not common at all. In fact, online marketing was quite different and it was quite hard to imagine sales funnels being an effective way of marketing products over the internet.
Since the advent of Clickfunnels, Russell has mostly retired from creating and running sales funnels himself. He instead focuses on the company as well as coaching services that can help other entrepreneurs realize their dreams. To that effect, Russell offers many services and has even published a few books so that other people can gain benefits from his experience in the field. He also has a podcast specifically for entrepreneurs and regularly takes part in speaking engagements so that he can get the information that he was out there. As for his personal life, Russell is married with 5 children and currently lives in Boise, Idaho.
What is Russell Brunson's Net Worth?
Figuring out Russell Brunson's net worth is not an easy task because much like other multimillionaires, his sources of income are diverse and not always the clearest to decipher. Nonetheless, we will try to get a rough estimate of how much he is actually worth. The first thing we will try to figure out is how much income he makes from his company Clickfunnels.
Now, Clickfunnels may have been started by two partners, but Russell owns most of the company as of now. The company has a total estimated revenue of $30 million because of the number of customers that take part in his company. His company sells software as a service which means that every month the users have to pay a fee in order to take advantage of the services that it offers. Keeping in mind that such companies often have a high operating cost, we can imagine that about 60-70% of the revenue is spent on costs and upkeep. We'll assume that all the costs come to 70% because of the capital that may be invested in the business again.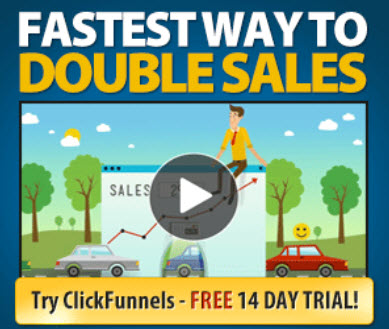 In any case, 30% of $30 million is equal to about nine million bucks. That means that from his first source of income he gets about $8 million. Now think of how many years the company has been in operation. He started the company in 2014 and it is now 2019. That is about 5 years of operations, give or take a few months. Considering that he makes about $8 million per year from Clickfunnels we can see that over the course of those 5 years he has probably made $40 million from Clickfunnels alone.
All of that is without even taking into account what the company is actually worth. In the case of his net worth, we will be disregarding all assets that are not in pure cash form. It simplifies the equation and makes comparisons much easier. It also removes the need for calculating depreciation on everything which is a huge thing if we got into it. That is why, in this article, Russell Brunson's net worth will only consist of the pure cash flow that he generates for himself.
His second source of income is the books that he has written and receives royalties from. There are 4 books that he has authored by himself. Two of these are offered for free, whereas the other two have to be paid for. These two paid books are available online as e-books and are also self-published which means that Russell gets 70% of the total cost as royalties. Each of the books cost $5.00 and 70% of that would be $3.50. Considering the fact that he managed to sell 100,000 copies of each of the books (a figure that is available on Russell's website), we can see that he has made about $700,000 in total from the books alone.
We also cannot forget the fact that Russell did not start with Clickfunnels. Clickfunnels is actually part of his recent ventures, his previous ventures included working for an online marketing company with which he managed to generate $1.5 million in a matter of 6 weeks and win a Ferrari for his work. He was also able to make a million dollars with the work that he did by himself, which he started right after graduation. Combine those two facts and you'll see that Russell was a multimillionaire way before he even though of Clickfunnels.
That's not all for the sources of income that Russell has. He also runs a Mastermind program in which he gives one-on-one advice and tips to people that are up and coming in the field. The current fee for membership is $25,000 a year. Currently, the people that take part in the program are limited to a hundred so we can expect that the total sales from this program would come to $2.5 million per year. Subtracting the high operating costs of such a venture we can estimate that he makes about a million a year from this alone. This program has been on offer for about 4 years which means that is an additional $4 million that he has made just by coaching.
Add all of these up and you'll see that he is currently worth about $50 million, give or take a few million.
What is Russell Brunson's Age? How Old is Russell Brunson?
Russell Brunson was born in the USA on March 8, 1980. That makes his age 39 as of March this year. He was born in Provo, Utah but later moved to Sandy, Utah where he grew up with his brothers and sisters. He now currently resides in Boise, Idaho with his wife and 5 children, two of whom are daughters.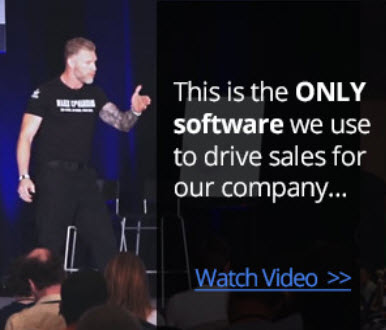 What Books Has Russell Brunson Written?
Russell Brunson has written 4 books on his own and has helped co-author one more. The four books that he has written himself are DotCom Secrets, Expert Secrets, The Funnel Hacker's Cookbook, and Networking Marketing Secrets.
DotCom Secrets by Russell Brunson
DotCom Secrets is a book about the underlying problems that any online business may face and how those problems can affect the traffic that business gets as well as the sales that it is able to generate. This book seeks to identify these problems and provide solutions for them.
It is not advertised as a means to increase traffic and sales, but rather it claims to solve certain hidden problems that have an effect on the traffic and sales of any online business. We love that this book is a culmination of all the experience that Russell Brunson has received in the field of online marketing and is backed up by real world examples and samples so that it can show that the solutions it provides actually work.
Expert Secrets by Russell Brunson
Expert Secrets is a book that explains how marketing works and how to get your message across to a mass of people. This book is very different from DotCom Secrets in the sense that the information and knowledge it imparts can be used by all marketers, not just people that work on an online platform. This book teaches you how to close deals and make sales and is fueled by the experience Russell gained while working on his own right after college. It explains in great detail how people think and how to make sure that your product or service becomes a movement, an idea that other people not only want but rather need in their lives.
The Funnel Hacker's Cookbook by Russell Brunson
The Funnel Hacker's Cookbook is designed for people that want to get deeper into sales funnels and how they operate. This book teaches you about the different kinds of sales funnels that you can make, what they are useful for, and how you can utilize them to their maximum potential. This book is completely focused on sales funnels and is perfect for people that want to learn how to use sales funnels as effectively as possible in order to maximize leads and how to convert them into sales.
Network Marketing Secrets by Russell Brunson
This no-nonsense book is crafted in order to give you the network marketing secrets that you need for your online business. This book tells you of the world of online marketing and how you can take advantage of the state that online marketing is currently in. This book will tell you about the stuff that you never even thought about and puts a new twist on what it means to be an online marketer.
Operation Toussaint by Tim Ballard, Russell Brunson, and Nick Nanton
This book is a little different from the rest of the books that Russell has authored because it is geared towards spreading awareness of the child trafficking rings that exist in the world. It is co-authored by Tim Ballard, a former special agent for the Department of Homeland Security. This in-depth book covers an undercover mission to Haiti in order to deal with a child sex trafficking ring that operated there. This book focuses on bringing the whole ring to justice after they bribed their way out of jail.
Who is Russell Brunson's Wife?
Russell Brunson fell in love with and married his college sweetheart Collette Brunson and the couple resides in Boise, Idaho.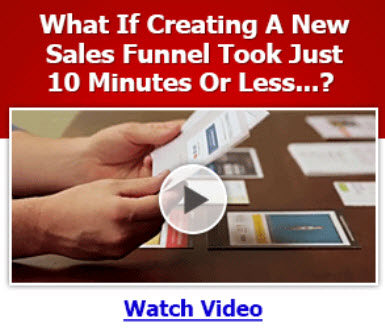 What is Russell Brunson's Podcast?
Russell Brunson also hosts a podcast in which he tells you about the marketing secrets that he has been successful with over the years. The podcast is then rightly called "Marketing Secrets Podcast". It started in June 2019 and usually comes out with 2 new episodes every week. It details what Russell thinks about the industry, his personal life, as well as stories that he thinks are relevant to the audience he is presenting it to. The podcast is now the most highly rated business podcast that you can find online.
Where Does Russell Brunson Live?
Russell Brunson currently lives in Boise, Idaho with his wife and 5 children.
Is Russel Brunson a Scam?
This might be the most searched for a question on the internet about Russel Brunson. The reason why a lot of people ask that question is because there isn't much information available on the man. Good for him! BUt there is a perfectly good explanation for that, and he keeps his personal matters private and likes to work behind the scenes rather than out in front. His work now focuses on teaching rather than doing. The simple answer to the question is that he is not a scam, he just is not concerned with making much of a public image. His company works, the services that they offer work, and his coaching has gained a following of entrepreneurs that care about what he has to say.
NOTE: Sales Funnel HQ is a participant in affiliate advertising programs designed to provide a means for us to earn fees by linking to affiliated sites.  Some links are affiliate links and some are not. Either way, we appreciate you being here and reading our blog. Current software that we use personally are Clickfunnels, Leadpages, Stealth Seminar, AdBadger, Manage By Stats, Klaviyo, Shopify, Schedule Once, and more. 
Disclosure: I am an independent ClickFunnels Affiliate, not an employee. I receive referral payments from ClickFunnels . The opinions expressed here are my own and are not official statements of ClickFunnels or its parent company, Etison LLC.