Quickbooks Bookkeeping Services Review – A Giant In The Industry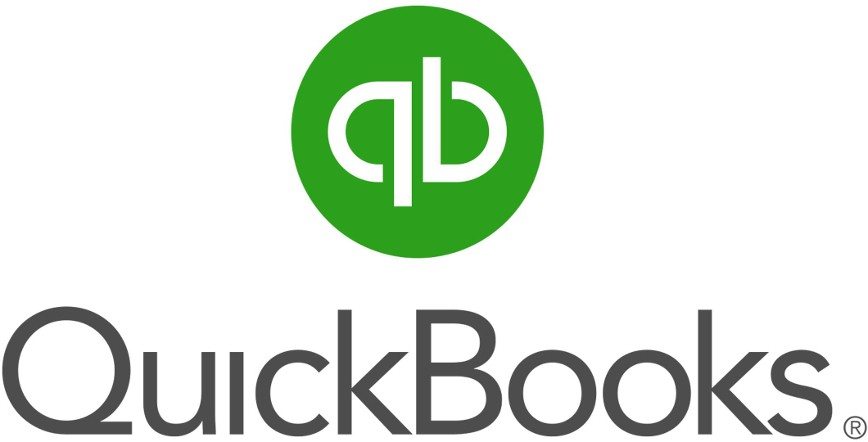 This QuickBooks bookkeeping service review offers a look inside of the user-friendly program that provides useful services that'll save you time and money. Freelancers and small to mid-size businesses can benefit the most by using QuickBooks.
As a freelancer who uses QuickBooks, I can personally attest to how well QuickBooks works. It's fairly easy to use and the features you can discover while using it are exciting.
You should read up on all the software has to offer and take advantage of resources such as YouTube videos about QuickBooks. Fully understanding the program prior to using it can help you utilize its features more effectively. QuickBooks is a useful program that can help you save time and money.
Top Related: What Is Bookkeeping?
QuickBooks Bookkeeping Services Review: How Easy Is QuickBooks To Set Up?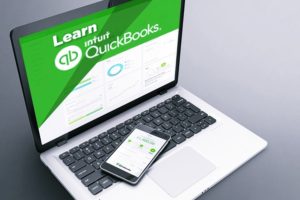 QuickBooks provides helpful support that can simplify the set-up process. In addition, as we mentioned above, there are many other resources available to help you learn about QuickBooks. As part of providing a smooth set up process, QuickBooks offers a checklist for getting started. You can use this checklist to ensure you check off all the boxes of things to do.
During the first month of using QuickBooks, you'll get tips to help you better use the software. In addition, during the first month of using QuickBooks the software is designed to learn how you are using it. The software can detect patterns and habits. It can utilize this information to improve and simplify categorization.
Need more QuickBooks help? QuickBooks offers its users a live support team that can help answer your questions. Plus, you have the option to connect with your accountant directly through QuickBooks.
What Bookkeeping Services Can QuickBooks Provide?
QuickBooks offers an affordable solution that can simplify bookkeeping and improve accuracy. QuickBooks can accommodate some midsize businesses but is best suited for small business. Most commonly QuickBooks can be used to manage invoices, monitor cash flow, pay bills, and generate reports.
You can generate month- and year- end financial reports using QuickBooks. In addition, you can use QuickBooks as a time saving tool to prepare for quarterly or annual business taxes.
A look at QuickBooks bookkeeping service reviews highlights the following services:
Top Related: Freelance Bookkeeping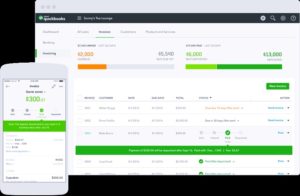 QuickBooks allows you to create custom invoices that can enhance your professionalism and help you get paid faster. My personal review of QuickBooks bookkeeping services highlights the amount of time QuickBooks' easy invoicing feature can save.
Not to mention, it's much easier for your clients to pay you and this encourages them to pay you faster. Invoicing through QuickBooks allows your customers to pay by credit card, Apple Pay, ACH bank transfer, or over the phone. This means that you can be just about anywhere and still automatically collect your funds. In addition, you can track and manage multiple currencies using QuickBooks. Getting excited about all the time you think you can save? Keep reading, it gets even better.
QuickBooks can send real-time alerts when customers pay and view invoices. You can also setup automated reminders that send to customers notifying them of payments due.
If you are working on a lengthy project you can invoice incrementally using QuickBooks. You can create and send full, partial, or custom amount invoices to your clients for all or parts of your project. Part of the custom invoicing feature allows you to specify job details on invoices. You can include job details such as discounts, upfront deposits, services, rates, notes, SKUs, and more. Want even more customization? QuickBooks can give it to you.
As part of my personal QuickBooks bookkeeping services review, I would like to share one of my favorite QuickBooks features. You can create custom invoices by first selecting your choice of template out of a variety of templates. After you select a template, you can add your logo and accent colors to improve branding and professionalism.
Another feature I found useful is the ability to add billable hours. Using Google Calendar, TSheets, or QuickBooks time tracking you can automatically add billable hours to invoices. You have the option to send invoices to customers via email, text, and more by generating an encrypted link for each online invoice.
Sales, Income, Expenses, and Bills Tracking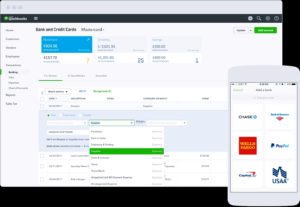 QuickBooks' user-friendly platform offers the ability to track sales, income, expenses, bills, and more. You can connect your bank, credit cards, PayPal, and all other accounts to QuickBooks. The software can then automatically sort your transactions into tax categories.
The longer you use the software the more accurate its "sorting" should get. It requests that you approve or edit transactions that have been automatically sorted. Over time it begins to learn your behavior better and can sort items more accurately. For outgoing transactions or expenses you can create custom rules. QuickBooks can then use your rules to categorize expenses the way you want them organized.
Bill paying can be a time consuming headache for many of us…am I right? Listen to my review of QuickBooks bookkeeping services when I say, QuickBooks can simplify bill paying! Using QuickBooks, you can set up recurring bills to avoid unnecessarily missed payments.
In addition, QuickBooks can make it easy to record and track paid bills.
Need checks? You can create and print checks from just about anywhere, anytime. QuickBooks offers a flurry of other services that can help simplify bookkeeping services.
For instance, you can access your Accounts Receivable Aging Report to stay up to date with outstanding customer balances. The Accounts Receivable Aging Report includes information pertaining to current and past due invoices. QuickBooks' users can also take advantage of features such as vendor management, purchase orders, and paying multiple bills simultaneously.
QuickBooks is a beneficial tool for vendor management. You can set up vendors, monitor invites, and manage expenses using QuickBooks. In addition, QuickBooks allows you to pay multiple vendors and bills at the same time. Plus, you can create custom purchase orders and set them on autopilot.
Top Related: Bench Bookkeeping Review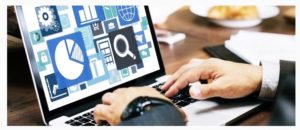 Want immediate access to valuable insight about your business? You should try QuickBooks. QuickBooks can promote smarter business decisions by allowing you to have immediate access to key financials. Income, outstanding invoices, expenses, and so on. These are just some examples of the key financials provided by QuickBooks.  
QuickBooks strives to deliver reports in an easy to read format. This can help you have an accurate idea of business performance in seconds. Need to generate professional reports for current or potential business partners? QuickBooks can generate an impressive and professional summary of business finances for you to share.
In addition, the software allows you to customize reports to show your most important information. QuickBooks offers users the ability to manually or automatically email reports.
Need to share your reports with your accountant? Simply email them using QuickBooks! In addition, you can take advantage of automatic email reporting. If you set up automatic email reporting you can receive the most current business insights directly in your inbox. The QuickBooks' dashboard allows you to quickly view revenue, cash flows, open invoices, past due accounts, and more. In addition, the dashboard also features a profit and loss statement, along with a balance sheet.
QuickBooks can generate profit and loss reports, balance sheet reports, and statement of cash flows within just a few clicks.
Want to achieve your future goals? If yes, you can study reports generated by QuickBooks. Patterns and insights gathered from the reports can help you devise a map to improve spending and ensure your business stays on track.
Accurate reporting can be beneficial to financial investors as well. In the event a QuickBooks' user needs funding, they can use QuickBooks to deliver necessary financial information. In some cases, this information is critical to the approval status of a loan.
Top Related: Xero Bookkeeping Review
Profit and Loss Report, Balance Sheet, and Statement of Cash Flows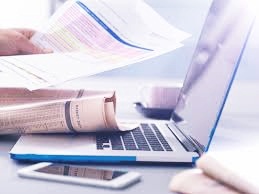 QuickBooks can quickly generate profit and loss reports, balance sheets, and statement of cash flows. QuickBooks profit and loss report provides a quick way to view profitability. To display the calculation of profits, QuickBooks provides a summary of your income minus your expenses.
Toward the bottom of your profit and loss report you can view your net income. Users can choose to have net income displayed for a certain time period such as a week, a quarter, or a month.
QuickBooks statement of cash flows can also provide valuable information regarding business cash flow within seconds. It's easy to generate a detailed statement of cash flow using QuickBooks.
All activities that affect your business cash outflow and inflow and financing, investing, and operating are shown on the statement of cash flows. Lastly, QuickBooks allows users to quickly generate balance sheets. Within just a few simple clicks, users can create a balance sheet report that shows business liabilities, assets, and equity. The balance sheet highlights a particular point in time for the data.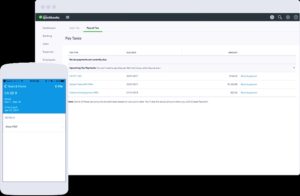 Have ever tried to run payroll manually? Manual payroll is time consuming, slow, and can put you a high risk for making costly mistakes. Using QuickBooks for payroll will save time and improve accuracy, as well as payment speed. In addition, it can help create happier employees.
QuickBooks' users can run payroll as often as needed using a system that can automatically calculate payroll. Using QuickBooks for payroll can also help improve the accuracy of financial statements.
Financial statements and payroll functions are integrated. This means that your financial statements can be updated automatically with your latest payroll run. Direct deposits initiated through QuickBooks are fast and free, 24-hours a day.
Out of the office but need to run payroll? Use QuickBooks mobile app and run payroll on the go. QuickBooks can also provide ready to go tax forms that are up to date.
Taking it one step further, users can even file and pay taxes electronically using QuickBooks. If you need some extra help QuickBooks offers Full Service Payroll. Full Service Payroll offers services such as filing taxes, payroll setup, and faster payment speed for employees.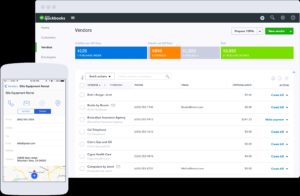 QuickBooks Plus users can improve customer experience and receive automatic inventory updates. Add your logo, custom messages, slogans, social media links, and more to your receipts using QuickBooks. This can help improve the branding of your business as well as customer experience.
Ensuring inventory tracking is accurate is important for your business. You can enter information such as sales, on-hand inventory amounts, costs per unit, and more. Then, the software can automatically track and update records as transactions are entered. In addition, you have access to a variety of reports that can help you better manage inventory.
Collect Funds Faster Using Online Payments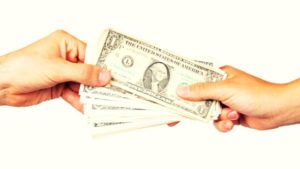 Looking for ways to improve your cash flow? Accepting online payments can be a solution to help improve cash flow. It can provide customers with an easy option to pay invoices.
QuickBooks' users can activate the Intuit Payments feature. Activating this feature will trigger a "Pay Now" button to appear on emailed customer invoices. When your customer clicks the "Pay Now" button they can use a credit card or link their bank account to make a payment. The Intuit Payments feature is offered with a monthly fee. However, there is a small fee per transaction to use the Intuit Payments feature.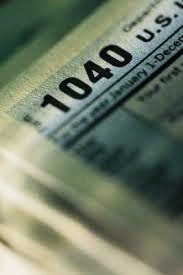 Most QuickBooks services prepare tax categories that are custom to your business type. You can add your own tax category if needed using most of the QuickBooks services. QuickBooks can help you take advantage of every possible tax deduction. Plus, it can help keep records organized and display information in an easy to view format. This can provide you a clearer and more accurate image of your businesses financial standing.  
Looking for a stress-free solution to track sales taxes? You should try QuickBooks! Depending on what and where you sell, as well as where you ship, QuickBooks can automatically add custom rates to invoices. Tax laws are subject to change. In the event of changes, QuickBooks should keep you informed.
Save Time Using The Receipt Scanner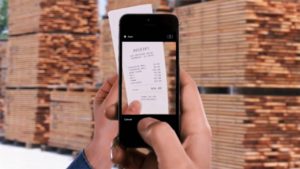 Do you still have an overly-full file of receipts that you dread going through? Retire your receipt file and use QuickBooks instead. Using QuickBooks, you can snap a picture of your receipt and save it. This can help you be better prepared in the event of an audit.
What Products Does QuickBooks Offer?
QuickBooks offers a variety of affordable options for small to medium-sized businesses. It's important to select the right QuickBooks service for your business.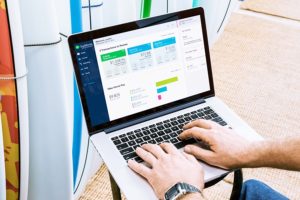 QuickBooks Online is recommended for small to midsize businesses that mainly sell services.
QuickBooks Self-Employed is one of the least expensive monthly services. It's designed for independent contractors, freelancers, Uber drivers, Lyft drivers, or just about anyone that is self-employed.
QuickBooks Online and QuickBooks self-Employed are both billed on a monthly basis for usage.
QuickBooks Desktop and QuickBooks Mac have a one-time fee that will vary.
QuickBooks Desktop can appeal to businesses in just about any industry. Similar to the other services, QuickBooks Desktop and QuickBooks Mac are ideal for small to mid-size businesses. QuickBooks Mac pretty much explains itself by its name. If your business needs a Mac solution for using QuickBooks, you should use QuickBooks Mac.
Top Related: Bookkeeping Software
Below, we take a closer look at each QuickBooks service.
#1 QuickBooks Online should be used by small to midsize businesses that sell services.
QuickBooks online is a cloud-based product that requires a recurring monthly fee to use. Fortunately its pretty inexpensive and definitely worth the investment in most cases. You can choose from four subscription levels: Simple Start, Essentials, Plus, and Advanced.
QuickBooks Online Simple Start comes with:
Income & expenses tracking

Tools to identify and maximize tax deductions

Online invoicing and payments

Reporting

Create and send estimates

Tracking for sales and sales tax
In addition to the features offered above, QuickBooks Online Essentials also offers:
Bill management

Multiple users

Tracking for time
QuickBooks Online Plus offers more features than QuickBooks Online Simple Start and QuickBooks Online Essentials combined.  In addition to the features listed above QuickBooks Online Plus also offers:
Tracking for inventory and projects

Budget creation and management

Management for 1099 contractors
Still need more advanced features and customization? Try QuickBooks Online Advanced. QuickBooks Online Advanced offers additional features such as:
Customizable user permissions

Customer Success Managers for your account

Priority Circle Squared delivers premium care

Online training that is self paced
Any subscription level should be highly effective for any service-based business. If your service-based business has complicated invoicing needs you should seek alternative software.  If you have access to any computer with Internet connection, you will have access to your QuickBooks Online account. Users can create a secure login to access their account from any computer or mobile device. Plus, QuickBooks Online offers a free trial for you to take advantage of.
#2 QuickBooks Desktop is designed for small to medium-sized businesses within any industry.
QuickBooks Desktop can be purchased with a one-time fee unlike QuickBooks Online, which comes with a monthly fee. You will need to install the QuickBooks Desktop software on your computer before using it.
The three versions QuickBooks Desktop are: Pro, Premier, and Enterprise. If your business doesn't manufacture products and is on the smaller size you should try QuickBooks Desktop Pro. QuickBooks Desktop Premier is designed for industries such as contracting, manufacturing, retail or nonprofit. Larger enterprises should use QuickBooks Desktop Enterprise.
QuickBooks Desktop Pro offers advanced features that make it a good option for businesses with annual revenues up to $1 million. Businesses that use QuickBooks Desktop Pro should also have 20 or fewer employees.
Need to allow 3 or less people access to financial data? If so, this is another reason you should use QuickBooks Desktop Pro. This software does have some data limitations that can cause it to slow down if it's nearing full storage capacity.
QuickBooks Desktop Pro can hold up to 14,500 vendors, customers and employees. It can also hold up to 10,000 each for fixed assets, chart of accounts, and other areas. If you need more storage than this you should try QuickBooks Desktop Enterprise that allows up to one million names.
Similar to QuickBooks Desktop Pro, QuickBooks Desktop Premier can handle businesses with up to $1 million of annual revenue and 20 or fewer employees. QuickBooks Desktop Premier is different than Pro due to the industries it's recommended for. The QuickBooks Desktop Premier version can be configured for five main industries:
Nonprofit

Manufacturing & wholesale

Contractors

Professional services

Retail
Users benefit from industry custom chart of accounts and custom product and services list. Even if your business doesn't fall into one of these industries you can probably still use QuickBooks Desktop Premier. It offers a general business option that you can use for configuration.
QuickBooks Desktop Premier comes with features such as:
Tracking for multiple units of measure

Create price levels and sales orders

Past bank reconciliation reports for viewing or printing

Generate balance sheet report by location and department
Export report templates from one QuickBooks account and import them to another QuickBooks account

Improve business planning and forecasting

150+ industry specific reports
#3 QuickBooks Self-Employed should be used by independent contractors, freelancers, and self-employed individuals.
As a freelancer, I've used QuickBooks Self-Employed and I highly recommend it. Prior to selecting QuickBooks Self Employed, I made a list of the bookkeeping features I needed help with and read as many QuickBooks bookkeeping service reviews as possible.
QuickBooks Self-Employed delivers the perfect combination of tax, bookkeeping, and accounting features, in my opinion. Its primary purpose is to serve as a tax software, but it can satisfy basic bookkeeping and accounting needs for most self-employed individuals. Users can save time and improve accuracy by taking advantage of automated tools that QuickBooks Self-Employed offers. In addition, using QuickBooks Self-Employed can help reduce the chaos often associated with tax time.
If you're a sole proprietor that offers a product or service you can use QuickBooks Self-Employed. If you need advanced accounting features you should try another software. If all of your personal and business income and expenses are tied to one account, QuickBooks Self-Employed can help organize them.  
My QuickBooks Self-Employed bookkeeping services include:
Easy setup within minutes online or through the available app

Advanced features provided by the app – QuickBooks Self-Employed app users can take advantage of mileage tracking, receipt scanning, and more.
Cloud-based access from just about anywhere with Internet connection

It is simple to grant other people, such as your accountant, permission to access your account. This can help simplify tax time by making your information easier to share.

It offers a user-friendly portal for you and your clients. QuickBooks Self-Employed users can create customized invoices and accept payments all in one place. Plus, users can gain insightful information such as when invoices are viewed and paid.

Automatically track expenses, mileage, and more. Eliminate the days of lost receipts and questionable records. QuickBooks Self-Employed allows you to scan receipts on the go while automatically tracking them. Using the GPS on your phone, QuickBooks Self-Employed can also track and categorize your mileage. Tracking mileage accurately can help you discover more deductions at tax time.

Gain more clarity by paying your taxes quarterly. At the end of each quarter you can estimate what you owe and pay taxes on time.

30-day risk free trial lets you get started for the first 30-days without providing credit card information
You can choose from the basic QuickBooks Self-Employed plan or add the tax bundle. The option you select will impact the amount of features you can take advantage of. If you want to pay quarterly taxes, automatically export Schedule C, or file taxes you should add the tax bundle.
#4. QuickBooks Enterprise can be considered the top of the line product designed for businesses generating $1 million and up of annual revenue.
QuickBooks Enterprise is a solution for businesses with 20-250 employees and over $1 million dollars of annual revenue. It is the best option for mid to large-size companies.
QuickBooks Enterprise allows you to have up to 30 users per account. You can select the industry specific version of QuickBooks Enterprise that best fits your business. QuickBooks Enterprise offers industry specific versions including nonprofit organizations, manufacturing and wholesale, contractor, accountant, and retail. Each industry specific version includes customized features, such as:
Customized chart of accounts

Customized products and services list

Custom reports
Need a general business option? QuickBooks Enterprise has you covered. You can set up your QuickBooks Enterprise using the general business version. QuickBooks Enterprise comes with a yearly fee to keep your license current. Each additional license purchased will cost extra. A maximum of 30 licenses can be purchased using QuickBooks Enterprise.
QuickBooks Pro and Premier versions only offer tech support within the first 30 days. However, QuickBooks Enterprise offers unlimited support 24 hours a day, 365 days a year. QuickBooks Enterprise costs significantly more than QuickBooks Pro or Premier but it is often well worth the investment.
In addition to the features offered by QuickBooks Pro and Premier, QuickBooks Enterprise also offers:
Advanced reporting that can support customized financial statements

Fixed asset manager

Pick-pack-and-ship inventory process

Faster processing speeds

Increase transactions

Track and report from multiple locations

Granular user permissions

Reporting features for subsidiary and parent companies

Mobile inventory tracking and barcode scanning

150+ preconfigured reports and tools for creating customized financial statements

Hold up to 1,000,000 vendors, customers, and employees combined

Set up and store up to 100,000 accounts on the chart of accounts
Can Accountants and Bookkeepers Use QuickBooks?
Yes, accountants and bookkeepers can definitely use QuickBooks in a variety of ways. Most QuickBooks versions offer the option to allow your accountant or bookkeeper to access your financial information. In addition, QuickBooks offers a version specifically for accountants.
QuickBooks Accountant offers all the features the other versions offer and more. QuickBooks Accountant offers additional tools for reviewing client data. Users can find these tools in the Accountant's Toolbox navigation menu. From this navigation menu users can analyze trial balances, create journal entries, run after-the-fact payroll, edit or reclassify transactions and troubleshoot inventory.
Users can gain access to one or both of the following QuickBooks Accountant editions:
QuickBooks Accountant Desktop Plus

QuickBooks Desktop Enterprise Accountant
QuickBooks Desktop Enterprise Accountant mirrors QuickBooks Enterprise version. In addition, it offers additional tools to simplify managing client data.
The QuickBooks Accountant Desktop Plus version mirrors the features offered through QuickBooks Pro and Premier.  In addition, users can take advantage of features that simplify working with client files. These features include:
Batch enter transactions

Data review for clients

Run a working trial balance report

Batch delete and void transactions

Switch between other industry specific editions

Open two companies simultaneously

Manage fixed assets
How Can You Gain Credibility and Trust From Clients To Grow Your Business?
Use QuickBooks! QuickBooks helps you to create a professional image through custom and advanced invoices. It's important to be easy to work with so clients are encouraged to come back. QuickBooks helps make it easier to work with you for a variety of reasons. For instance, the variety of payment options for clients. In addition, it's a top-rated product brought to you by the creators of Mint and Turbo Tax.
Can You Track Time and Mileage Using QuickBooks?
QuickBooks users can save time and improve accuracy by tracking time and mileage. Plus, QuickBooks makes tracking even easier! Imagine being able to track your mileage using the GPS on your smartphone. This is a reality if you use QuickBooks. QuickBooks uses the GPS on your smartphone to track your mileage. In addition, users can manually categorize or add trips. Improving accuracy of mileage tracking can help you discover more tax deductions.
Looking for a simple solution to clock employee time and billable hours? If so, you should try QuickBooks. QuickBooks offers users an easy solution for tracking billable hours and automatically adding them to invoices. Employees can be granted secure access to enter their time or you can enter them yourself. If you still need more you can integrate TSheets by QuickBooks for even easier tracking.
Can QuickBooks Help You Obtain Business Loans and Financing?
Yes, QuickBooks can help your business obtain loans and financing. QuickBooks can provide detailed and accurate financial statements that are required for loan approval.
In addition, QuickBooks users can apply directly from QuickBooks and view loan costs upfront. Approved loans can be funded to your bank account as soon as 1-2 days after approval. Users can pay off loans at any time penalty free to save money on interest.
Need More Tech Support For QuickBooks Pro and Premier Plans? You Have Options!
Before purchasing QuickBooks Pro or Premier, you should take support into account. If you purchase QuickBooks Pro or Premier for a one-time-fee you will most likely be required to pay an additional fee for technical support, as needed. However, if you purchase QuickBooks Pro Plus or Premier Plus as an annual subscription user, you can take advantage of unlimited technical support. QuickBooks Pro and Premier non-Plus users can purchase tech support packages through Intuit.
Conclusion: QuickBooks Bookkeeping Services Review

Now that you have explored QuickBooks features and bookkeeping services review, I hope you feel confident about trying it. It really saves time and improves accuracy.
Taking advantage of the free trial offered by QuickBooks will help you decide if it's the best option for you. To conclude our QuickBooks bookkeeping services review, let's look at the top 10 ways your business can benefit from using QuickBooks:
#1. Help keep your business up to date.
QuickBooks can help you collect funds in a more orderly and faster way. Features such as reminders for outstanding invoices can help you keep your business up to date.
#2. Improve customer satisfaction.
Your clients will love the user-friendly platform because invoices are easy to view and pay online.
#3. Discover more tax deductions while simplifying tax season.
Users can track mileage, scan receipts on the go, and more to help improve record keeping and simplify tax season.
#4. Take advantage of advanced tools while increasing efficiency.
Simplify bookkeeping and accounting by using the tools and resources offered through QuickBooks. Users can save time and improve performance by using the software.
#5 Invest in your success.
QuickBooks offers users great value for their money. Chances are, the money you invest in using QuickBooks will be returned and multiplied in other forms.
#6. Ensure safety for your financial data.
QuickBooks relies on a safe and secure automated backup service.
#7. QuickBooks is a valued partner for small businesses.
Take your small business to the next level using QuickBooks. Users can increase revenue, make better financial decisions, and grow their business.
#8. QuickBooks is constantly innovating and improving their software to benefit your business.