PPC Scope Review –PPC Scope For Amazon Advertising | Sales Funnel HQ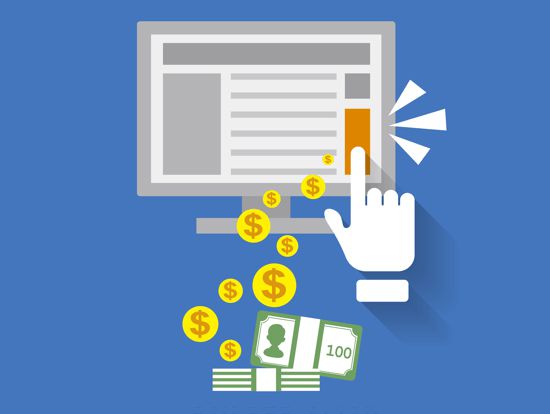 PPC Scope was developed for Amazon sellers to help measure the metrics of their sponsored product ads. It can save the average business owner several man hours by automatically providing crucial analytics, teaching the user about Amazon marketing and helping eliminate negative keywords.
If you are selling products on Amazon, it is essential to have a good PPC strategy. PPC strategies are beneficial for both Fulfillment by Amazon (FBA) and Merchant Fulfilled (MF).
Sponsored Ads –
Amazon Sponsored Ads are getting more and more competitive as the marketplace grows on a daily basis. In order to sell your products on Amazon, people need to be aware of them. The best way to increase your sales is to invest in Amazon's ad platform. Using Amazon ads can improve your organic search results and make you more marketable than your competitors.
While you can manage your Amazon ads with manual keyword research, this task can be time consuming and difficult for the average user. Especially if your strengths lie in sales and product development, creating ad campaigns might seem like a daunting task. However, ad campaigns are necessary for growing a business on Amazon exponentially and if you are serious about business growth, you should also be open to investing in ad software.
PPC Scope
If you are new to PPC advertising on Amazon, you may be confused on where to start. Unfortunately, Amazon is still lacking in decent tech support and training tutorials regarding Amazon advertising.
If you need help learning about Amazon PPC, it is best to use a software that will guide you. PPC Scope allows you to review ad campaigns, boost views, and improve your product page conversion rate. Easy to follow video tutorials help you get up and running in no time. PPC Scope currently has the following Amazon advertising training modules: Getting Started, PPC Basic Concepts, Optimization Steps, Tools to Help Improve, and Frequently Asked Questions.
Once you start using PPC Scope for your Amazon ad campaigns, you should see an increase in conversions for your headline or search ads and even organic results.
If you are a beginner, use PPC Scope to connect your Amazon account with API coding. Advanced sellers can take advantage of the PPC Scope Facebook group. The Facebook group is private and contains up to date topics and information from Brian himself. Advanced tutorials can guide you through advanced options such as analyzing all of the data collected and making bulk changes.
The founder of PPC Scope is Brian Johnson, an eBay ecommerce seller that has since switched to Amazon and found purpose improving Amazon advertising.
PPC Scope gives you the metrics on profit margins, so you can see how well your advertising is contributing to profits. This is a great advantage to simply knowing an ad spend to sales ratio or traditional ROI. This knowledge can greatly increase the success of your sales funnels and help you use Amazon advertising more effectively.
Keyword Visibility –
With PPC Scope, you can quickly view which of your keywords are getting customers to your product pages and which keywords can be removed from your ad. Once you have identified the underperforming keywords, you can use the Change Manager to Negative Exact Match from PPC Scope. This will automatically change your keyword list under your Amazon account. This software is great if you have a hard time navigating Amazon's ad platform or you currently manage multiple Amazon ad accounts.
Once you have optimized your keywords, you can bid more on the keywords that are high performing. You can even bid more on keywords that have low impressions but a high click through rate. Doing this can get you better, more targeted keywords that will improve your traffic and even get you on page one of the search results. This knowledge is crucial for understanding your target market, improving your product listing and for keeping more money in your pocket.
Perhaps the best part about PPC Scope is the expert training it provides. The founder of PPC Scope, Brian Johnson, personally gives basic training on the software. If you are an advanced user, he also provides access to pre-recorded strategies, live Q&A webinars and a private Facebook group. If you really want to up your game on Amazon, take advantage of using the same strategies that Brian is using.
How Much Does PPC Scope Cost?
PPC Scope allows interested users of the software four different plans. These plans are based on the number of products you are selling and if you sell internationally on multiple Amazon platforms. The four plans consist of New Sellers, Growing Sellers, International Sellers, and Kick Ass Sellers. The plans range from $19.99 per month to $84.99 per month.
New Sellers
This PPC Scope plan is recommended for Amazon sellers that currently have 1-3 products and desire management for less than 500 keywords and only sell on one Amazon Marketplace.
–1 Amazon Marketplace
–3 Products (SKUs)
–500 Keywords
–PPC Tips from Brian Johnson
–Friendly Email Support Team
Growing Sellers
Seeing an uptick in Amazon sales? You might consider ugrading to growing sellers when you have 10 products and expand to 3 Amazon Marketplaces or Accounts.
–3 Amazon Marketplaces
–10 Products (SKUs)
–8,000 Keywords
–PPC Tips from Brian Johnson
–Friendly Email Support Team
International Sellers
If you are seeing success on different Amazon marketplaces, why not upgrade to 7 different territories on PPC Scope? You will also receive support for 100 SKUs and 12,000 keywords.
–7 Amazon Marketplaces
–100 Products (SKUs)
–12,000 Keywords
–PPC Tips from Brian Johnson
–Friendly Email Support Team
Kick Ass Sellers
If you are already an experienced Amazon seller with a successful store, consider choosing or upgrading to the Kick Ass Sellers plan on PPC Scope. You will get a huge boost in the number of products (1,000) and keywords (20,000) that are supported. If you already have a large budget for ads, consider adding this package into your ad budget to make your advertising dollars go further and benefit from the PPC tips and lightning fast customer support team.
–7 Amazon Marketplaces
–1,000 Products (SKUs)
–20,000 Keywords
–PPC Tips from Brian Johnson
–Friendly Email Support Team
If you are still unsure if PPC Scope is right for you, you can check out their 21-day free trial. This is a generous trial period that will give you a chance to see if it improves your presence and sales on Amazon. No need to choose a plan either because you are welcome to select a plan after your trial is complete.
Amazon Advertising Tips
Selling on Amazon can be rewarding if you take the time to learn how to properly advertise your product(s). There are two metrics that you will want to pay close attention to when using Amazon Sponsored Ads, Click-Through Rate (CTR) and Conversion Rate. Monitoring both of these analytics will help you optimize your ads and get people buying your product via your Amazon product page.
Once you have mastered the CTR and conversion rate, you will want to optimize your Amazon product page. This can include upgrading your photography, so it looks more professional than your competitors, writing copy that explains your product clearly, thoroughly convincing the potential buyer to pull the trigger, and keeping an eye on your pricing structure. If you pricing is too high it can affect your conversion rate and your sales numbers. If your pricing is too low, you may be outselling your competitors temporarily but you will be losing profit too.
Once your ads and listings are optimized, you can begin to segment your target audience and only advertise to those who are interested in a particular product. Mastering segmentation can greatly reduce the amount of advertising dollars needed to sell a particular product. It can also increase your CTR and conversion rates.
Finally, it is important to keep up with the changing trends of Amazon's algorithm. Joining PPC Scope's private Facebook group (users only) can help you stay on top of Amazon's monthly changes and give you a chance to ask questions when you need a hand advancing your skills.
For more information about Amazon marketing tips, please see our descriptions below.
Click-Through Rate (CTR)
When placing an ad online, you will want to first focus on the CTR (click-through rate). Having a good CTR (above 0.2%) lets you know that you are connecting correctly with the potential buyer. The higher the CTR, the better your ad is performing. The better your ad is connecting between Amazon and the potential buyer, the more likely Amazon is going to push your ad.
Amazon prides itself on matching ads with the right target market and continually gathers information on its customers to improve this statistic. If your ad is doing well, Amazon will reward you with good ad placement.
However, if you are not connecting with your target customers and the ad is continually ignored, Amazon will likely bump your ad and not place it next to other ads that are performing well. You can be penalized for a non-descriptive title, a small or low-resolution image. Your ad can also rank low if your potential customers are consistently price matching your product to competitor products that are showing up on page one of the search results.
Generally, when an ad in underperforming, it has to do with mismanagement of keywords. If you simply choose keywords for your product but do not do any research, you could be bidding on keywords that do not match your target customer. Usually, business owners choose keywords that are either too broad or too specific for their product. You should continually research keywords to see if they are connecting with your target market. Doing so will help you save money on Amazon advertising and improve your ad relevance.
Conversion Rate
Conversion rate is based on potential customers that click on your ad (CTR) and then buy your product based on your images, copy, and pricing. If any one of these factors is creating decreased engagement or lacking clarity, the potential customer will likely not buy your product. This creates an unsuccessful conversion rate and possibly lost customers if they choose a competitor's product over yours.
While both CTR and conversion rates can be lack luster, you can also have one category that is suffering. Even if only one of the factors, CTR or conversion rate, needs work it can affect your overall sales and the effectiveness of your Amazon ads.
If your CTR is high, but your conversion rate is low, it is possible that your ad was engaging but your product page needs work. It is best to look at all factors, images, copy and pricing to see which one (or all) need addressed.
Take a look at competitive products that are placed above yours in the search results, taking special attention to those on page one of the search results. Try to understand why those products are better placed in Amazon's algorithm.
If you have stock product photos, consider adding lifestyle photos that display your products in a real-world setting. You can also hire a copywriter that is familiar with Amazon's format, or you can research your competitors' pricing and make sure you are pricing your product in the same manner.
Sell the Best Product
It is important not to rely in Amazon advertising to increase your product sales overnight. You will have to hustle to get your product on page one. Simply advertising with Amazon will not automatically put you there.
For there to be viral interest, the product you are selling on Amazon needs to solve a problem or better someone's life. Get on social media, make a fun instructional video or create a website. Traffic from all of these sources can make a huge difference on the credibility and popularity of your product. Advertising cannot cure a bad product and neither can simply sell on Amazon.
Do not simply copy all of your competitor's keywords to create your ad campaign. It is important to research your competitors (especially those on page 1) to see what keywords are working, but you should be able to come up with your own keywords as well. Knowing your target audience and what they are searching for will help you understand how to propel your business and connect with your customers.
Segment Your Audience
Take the time to narrow down your audience. In order to be successful on Amazon and stand out from the crowd, you need to be able to really hone in on what product(s) are selling and which are beneficial to your core audience. The more passion you have regarding your product the better.
Although you can sell random products on Amazon for a profit, having a passion behind your product will help you connect with your target market and improve your ads and listings as you go along.
The more intricate you make your ad campaigns the better. Do not put everything into one campaign. Instead, set up campaigns that segment your email list. You can segment your list when you have a new product or are having a sale on a particular product line.
Amazon Algorithm
As with many online and social media-based algorithms, the Amazon ad algorithm is changing on nearly a monthly basis. When placing an Amazon ad, you will need to focus on correct keywords, correct categories, the copy in the listing, and what your target market is searching for. Get all of these right and Amazon will display your ad. Fail in one of these categories, and you might just be penalized for it. With all of the competition on Amazon, it is important to get your ads right. It will take time and money, but the end result is worth it.
Conclusion
Whether you are new to online advertising or a seasoned pro that works with ads on a daily basis, you will love the features of PPC Scope.
Current users of PPC Scope rave about the customer service the company provides. Whenever they have a question, it is answered quickly and accurately 24/7. The data that is collected from PPC Scope is easy to navigate and filter, saving the user hours in reading through lengthy data reports.
With the software's constant improvements and added features, many users find it easy to work PPC Scope into their daily work routine.
Serious sellers on Amazon are always looking for ways to improve their sales and increase their passive income. PPC Scope gives you the tools you need to be successful placing ads on Amazon. The software will guide you through complex tasks that would be difficult to complete using a simple Google search. Take advantage of the free training and personalized customer service. PPC Scope is an investment that will pay for itself.

If you are still unsure if PPC Scope is right for you, you can check out their 21-day free trial. This is a generous trial period that will give you a chance to see if it improves your presence and sales on Amazon. No need to choose a plan either because you are welcome to select a plan after your trial is complete.