Best Payroll Software – Ranking Our Favorite Payroll Softwares For Your Business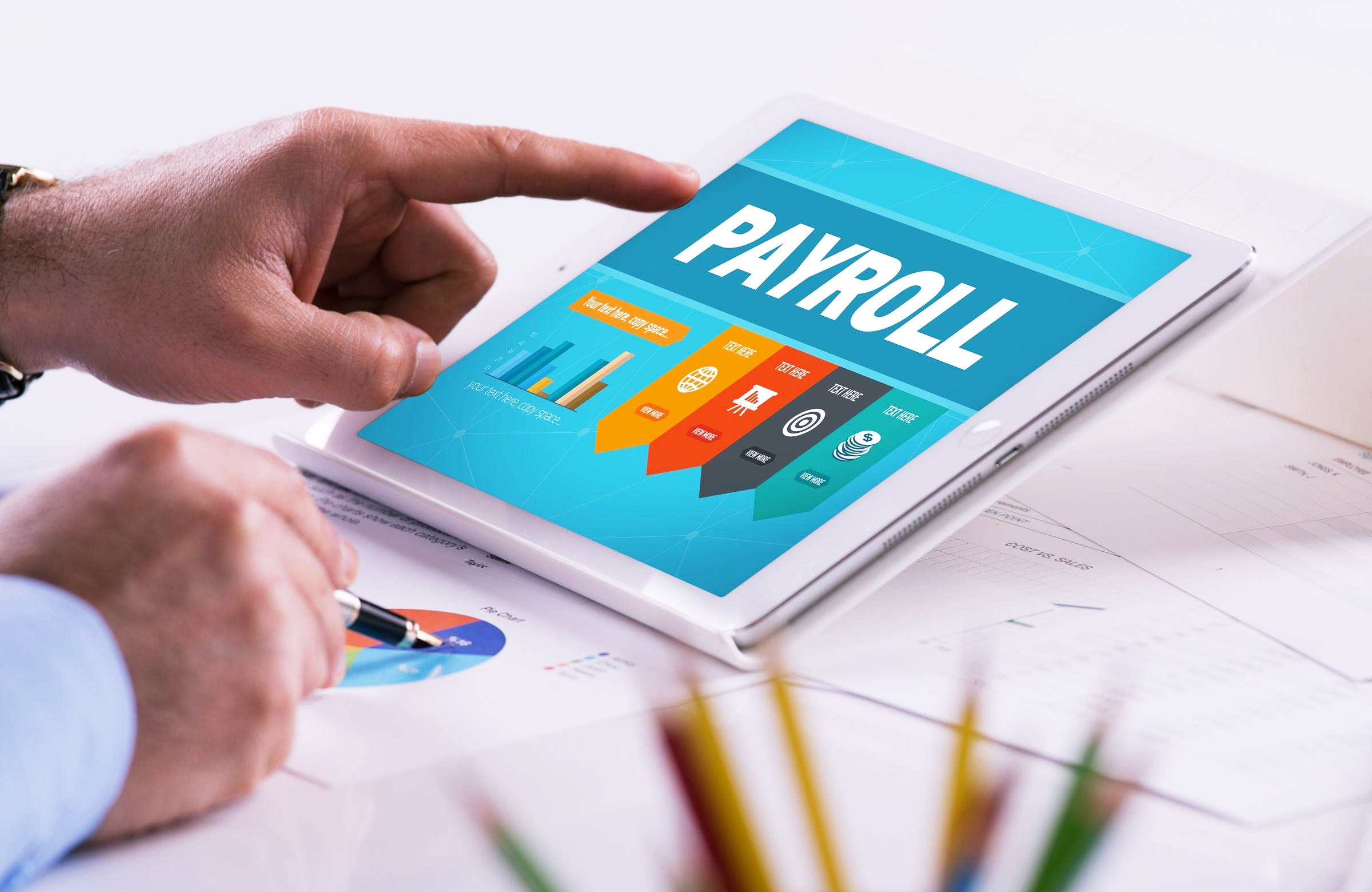 When it comes to payroll software, it is something that you have to pay special attention to as it can help your business out a lot. There are many programs that you can purchase that will assist you in accomplishing all the ins and out regarding employees and paying them out properly.
No matter whether you have a large or small business, you are responsible for certain things, or you can get into some serious trouble. At the same time, there is plenty of help out there.
There are different payroll software programs out there to choose from, so there should be one that is just right for your needs. Keep reading for information on our favorite payroll software and what you can accomplish with them.
What is payroll?

The word payroll refers to a few different things. It refers to the actual employees that you have at a business, as well as the amount of money you pay them. It can even refer to the name of the department that is tasked with paying out workers.
However, the typical definition when you hear the word payroll is the records being kept so that you can pay workers. It involves looking at wages, taxes, and other things, which allow them to be compensated in a way that is fair and follows federal and state rules.
Top Related: Online Payroll Services
Why is it important?
Payroll is important for a number of different reasons. One reason is that it forces a company to take good notes and records. This is imperative so that each employee gets the proper amount of money, whether someone is paid by the hour or receives a salary.
Another reason it is important is because the amount of money that a company pays the people that work there must be factored into the costs of running a business. If they are not, they may think a profit is being made when it's not.
Finally, it's important because it is subject to taxes on the federal and state level. Without this money, there would be deficits in certain governmental programs, where money is needed.
What is payroll software?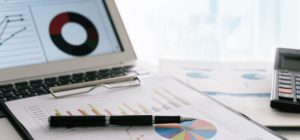 Payroll software refers to programs that will help you do all the jobs you would normally have to do when it comes down to processing payroll, or checks, and taxes for the employees. The only difference is that it takes out a lot of the work from a human being, and it is less prone to errors. When a person does the books by hand, there are likely to be more mistakes than if you allow a computer to do a great bit of the work.
There are countless programs you can choose from, and they vary in specifications and features from one to the next. There are also those that are better suited to smaller companies, and those for larger ones.
Who needs it?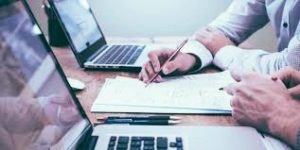 Pretty much anyone can use this type of product. Not only can it save the payroll department a lot of time and stress, but it is a professional way to keep solid records. You may end up needing them if there is a problem with an employee or if the IRS requires it. Everything will be together electronically and ready to print, instead of you having to look through filing cabinets to sift through paper records.
It doesn't matter if you have just a few employees or many. When you have trouble keeping track of time, hours, or bonuses, you may need a little extra help.
You may not think you need something like this, but it is always a good idea to stay as professional as possible. You can write reports and keep paper copies, but they are more secure when they are digital, or can be printed out and stored electronically. Then you will always know where they are, and you can reconcile any discrepancies as soon as there is an issue. It also takes less time to institute this software into your life, so you can get back to doing other parts of your job that are just as important.
Related: Online Bookkeeping
What should it include?
There are a few things you should look out for in relation to a payroll software that can do everything you need it to. Here's a look at some of the most common and wanted features in this type of product.
Integrates with tax laws and rules.

It can be a real asset to a business if you can just plug in statistics, so tax rules and amounts will be calculated the way they need to be. When this is not the case, people that work in the payroll department must spend countless hours to get everything right before paychecks can be distributed.
Ability to accommodate additional employees.

Many options are suited to help you with more employees than you have, or at least offer assistance with a certain range. This means that as you grow and get bigger, you will not have to get new software just because your business starts to expand.
Prints forms and records.

No one wants to have to look for a certain form when the time comes that you need it. Not only does this cut down on any disputes that may take place, but it can also keep all an employee's records in the same place. This is even beneficial if someone is promoted or decides to leave the company, since all the information you'll need will be at your fingertips.
Prints out checks and does direct deposits.

Perhaps the most important thing this software should be able to help you with is the actual printing of checks. Most people do this electronically nowadays through direct deposit, which this should lend a hand with as well. It means you will not need a completely different program to cut checks, which makes it easier on the people that are responsible for doing that in your organization.
Can store on computers and through cloud.

It is great when the details can be stored onsite and through cloud computing, since it is usually better to have sensitive data stored in more than one place. It can save you from losing data, in the case of a power outage or natural disaster. You can be up and running as soon as possible, without losing any vital documents.
Multiple users.

If there is more than one person responsible for payroll, it is important for multiple people to be able to work on the program. This may be handy when people are working from different computers or if you have employees that work remotely, since they have the capability to collaborate on different tasks.
Can help with various reports.

You should be able to print different types of reports and save them in different formats too. This includes time card information and tax forms. This can help you meet all the compliance rules your business is subject to and it makes it more difficult for people to make mistakes that would be unable to be fixed.
Tips Before Purchasing Software for your Business
Make sure it's affordable. There is no reason for you to spend more than you are comfortable with for payroll software. Many are available for low fees each month, and in some cases, you can purchase tiers that are right for your business, and upgrade the product when you have a need for more features or employ more people.
Make sure it will last you a while.

Take your time before choosing something to be sure it won't run out of usefulness for quite a while. This means it should be able to accommodate more people than you have working for you and it should have functions that you will likely have to learn how to use. What is even better is if the program will update tax codes and things like that too, so it won't easily become obsolete.

Be sure that it is easy to use.

Another thing to keep in mind is that it should be easy for anyone to use. This starts with the setup and includes all the functions. It should be as intuitive and user friendly as possible. It doesn't make sense that you would have to train someone for weeks to work a certain program for payroll, so it should be able to be mastered by just about anyone in a number of days.

Check to see if it is compatible with other software you already use.

If you already have a record keeping software or accounting program that you use, there are ways to coordinate that with payroll software. See which types work with your favorite and see if they are worthwhile to try.

Do background research.

You should always look into a company and their products before you buy something from them. Take the time to look at sites where people have reviewed products. This may help you see shortcomings or things that shine for certain software.
Top 8 Types of Payroll Software to Check Out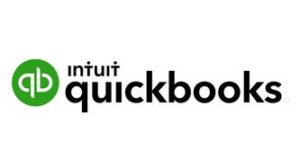 If you are familiar with many types of software used in businesses, you have probably heard of Intuit. They produce some of the most widely used software. This is a good thing for you, since they are prone to know what businesses want and need.
Self and full service plans.

There is a self-service plan and a full service plan. The self-service plan has fewer features, and allows someone to do the work for himself or herself. The full service plan does a lot of things for you, like sending out W-2s and things like that.

Sends reminders.

All plans will send reminders for you, to let you know when you need to print or file forms, or whenever certain information needs to be changed or handled. You will get an email when taxes must be paid and the amount you are responsible for as well.

Can run payroll on a mobile device.

You do not have to be at your computer to utilize this software. You can complete payroll on a mobile device, tablet, or whatever you have handy. This is great if you are not always in the office or if you need to cut checks at a time that isn't during conventional working hours.

Integrates with Quickbooks.

This company also makes Quickbooks, which is a popular accounting software. For this reason, you can integrate it into your payroll software, which can really streamline the process. Having many things handled by the same company should mean fewer errors overall. Moreover, you can use it with Quickbooks Online or the desktop version.
Since this is a recognizable name, you may feel more comfortable using it for your business. This is a solid idea, especially if you are already using Quickbooks and you really like it.
Top Related: Quickbooks Bookkeeping Services Review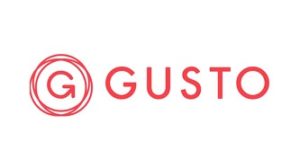 Gusto is said to be easy to use and to operate. The company makes other software you can use as well, which help with time tracking and human resources tasks. The program even allows for autopilot, where you do not have to tell it when to do payroll each time.
Can try it free.

They offer a 1-month free trial. This should be more than enough time to figure out if you like the features and if it fits in your workplace. If you don't like it, you can always find something else. However, if you do like it, you will be well on your way to having your systems set up just the way you want them, since you can test it out first and learn it.

Easy setup.

You don't need to have any experience with this type of thing in order to be able to use it. The process of setting it up only takes a few moments and then you can get to work.

Automatically reports new hires.

There is also an option of putting in more people as new hires come on board. It only requires a few clicks and the pertinent information. The program will sort out the rest of the information, like taking out the proper taxes and calculating the pay rates.

Files taxes automatically.

Like others, you can purchase a self or full service plan. With the full service plan, you won't have to be concerned with filing taxes, since it will be done for you. It can take a lot off of your mind and let you get back to tasks that are more essential.

Unlimited access to certain features.

If you opt for a full service plan, you'll be able to do anything you want, any time you want. For example, if you need to pay someone on a day that is not scheduled, this isn't a problem. Additionally, you get lifetime accounts for your employees, meaning you can have them fill in their own info when it changes.
Gusto is a good product for those on the go, who don't have a traditional office and need to be able to fit their software into their busy schedules. You won't spend a lot of time setting it up and you don't need to have a background in accounting to use it either.
Top Related: Gusto Payroll Review

This is what is known as cloud payroll software. That means that it is available to use all the time, and pretty much anywhere you are. It is stored online, so you won't run the risk of losing the information or with it becoming corrupted.
Can chat with an expert online.

When you use this brand, you have access to experts online, who you can talk to if you ever run into any problems or need help figuring something out. As a customer, you also get a service representative, who can do the same thing, and give you specific answers to your problems.

Works with multiple accounting programs.

If you already use special software for your bookkeeping, it may be able to be integrated into the Sage Payroll program as well. This is handy so that details don't get overlooked and so you do not have to input sensitive information into the system multiple times.

Can save you time.

You can save time by using this system, mainly due to the fact that you don't have to be sitting in front of a computer to use it. You can be at home, on vacation, or anywhere in between and still complete things that are imperative.

Handles government notices.

If there are notices that come in from the government, Sage will take care of them for you. They will do their best to make sure that you are always complying with the latest stipulations, so you don't even have to think about it.
Sage also has different types of plans, which are suited to different sizes of business and also certain industries. They are worth looking into if you value having a real person to talk to when you have an issue.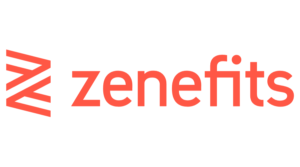 This company has only been around for a few years but they have a number of products to get you and your business on the right track. One is an easy to use payroll service, which is said to streamline the process and make it quick and straightforward.
Affordable pricing.

You won't pay a lot for this service per employee, since you only pay by the employee and not a flat rate plus a fee per person being serviced in the system. This can save you a bit of money and is great for companies that are small to medium, since the cost will directly correlate with the size.

Takes very little to run payroll.

You only have to click a few buttons to complete the payroll each pay period. If this is the case, you will have time to do many other things, as well as ensure that everyone's checks are available on time. Also, it is easier to stay compliant to laws and keep everything running smoothly.

Syncs new hires.

When you get a new employee, it can seamlessly synchronize the new hire into the system. You won't have to input a lot of different information. The program is smart enough to put all the details where they need to go to get the pay rates and everything else set up.

Award winning.

This software has won multiple awards from magazines and panels for how easy it is to use and because the people that use it really like it. Some say it saves them time and doesn't take a genius to figure out.
Even though this company has not been around as long as some others, it doesn't mean that they don't know what they are doing. There are many rewards that come along with this one, including the fact that you shouldn't have to do much at all to complete payroll each time.

Paychex has plans suited for all sizes of business and is a trusted name in the industry as well. They have over half a million clients that they manage, which is something that other brands are likely working towards.
Options for big or small businesses.

There are multiple plans to choose from, so there is a plan that is good for your space and your workforce. There is a plan that caters to businesses with fewer than 50 employees and one that is suited to businesses with over 10 thousand. This tells you that they are able to take care of you whether you are just starting out, or if you are making a name for yourself in your sector.

Easy to switch.

An aspect that is really cool about this one is that they will help you switch if you are using another type of payroll software. In about two days' time, they can have you taking advantage of your new system with virtually no hiccups.

Includes learning program.

Their learning program sets them apart from other brands as well. They provide you with all the information you need to learn the software, so you can be acquainted with it in a way that makes you comfortable using it. You get eight lessons free but can add more if you need to.

Help promote your business.

Moreover, they will help you promote your business. You receive free promotion services when you sign up for a plan. It's like paying for payroll software and getting extra advertising for free.
This company offers a lot of services that others do not. They are a big business, but they still take their time to make sure that you feel like you know how to use their products. They give you free perks to help you grow your business too. Who couldn't use that?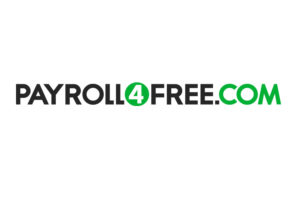 The word free is in the name of this one. This isn't a gimmick; they really do offer you something for free. If you have a business that is just starting out or doesn't have but a handful or two of employees, it is a program that can really keep you up to date and looking professional.
Help paying all types of workers.

No matter whether you have full time employees or contractors, you can get assistance when it comes to paying them. This means you can produce W-2s or 1099s, whatever is appropriate.

Easy to track vacation time.

You may also use it to track vacation time. It can help you know when people have time they can take off and ensure that their checks aren't messed up because of it.

Employee access.

Something else that makes it work is that you can give your workers access to the software. They can put in their own details, look at their earnings, and even generate reports if they need them for some reason or another.

Free in some cases.

When you employ fewer than 25 people, you can get over 2 dozen services for free using this program. If you need help doing certain things, there may be fees, but you always have the option to do things free of charge. It is a good way to give small owners a foundation to keep good records.
Payroll4Free can be a great service for those that can't afford monthly bills when it comes to payroll software but want to make sure that all their ducks are in a row. Since you get so many services for free, you will know what you want when it comes time to purchase and upgrade your software. You won't have to spend a lot of time shopping around and wondering about features and value.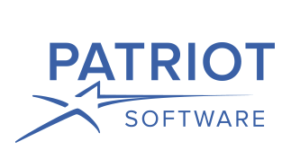 You don't have to keep a contract with Patriot. You can pay month to month and upgrade features or take them away if you do not need them. It also offers a free trial, as others do, so you can know within a number of days if it is something you can work with at your company.
Can add services.

You are able to add services as you need them, so you can take the pressure off certain employees if your business starts to grow quickly. For instance, you can add online accounting if that is something you need or if you don't have an accountant onsite. You can also add time and attendance record keeping as well for a small fee.

Direct deposit at no charge.

There is no secret charge for direct deposit payments. Even with the most basic plan they offer, you won't be charged for this. It is the most common way that people get their checks, so this is significant.

Ability to upgrade.

You can upgrade your plan if you need to. If you start out with the basic plan and need more full service options, this is something that can be addressed without much trouble.

May request a demo.

You can ask for a demo of this software, so you are able to see exactly how it works. Think of it as a movie trailer, which will tell you what to expect once you purchase it.
The way you can pick and choose a lot of what you want with Patriot is a big plus. You can add as you grow or you can keep it simple if you have a solid and dedicated payroll department already.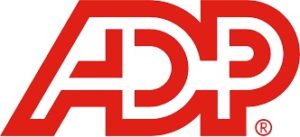 ADP is another name you may have heard of when it comes to business and programs that are used frequently. There are so many plans available with this company, since it can work for mom and pop shops all the way to places on their way to being Fortune 500 corporations.
Provides something for all sizes.

There are a handful of plans to choose from, which is great if you think about your room to grow. You probably won't have to learn new payroll software, since you can just upgrade your plan if your company gets substantially larger. Each plan comes with a long list of features.

Can integrate HR services.

Some of their plans will integrate HR tasks in with the payroll tasks. This can allow for workers in those departments to be able to get more done and you can be sure that all employees are getting the proper training and support they need.

Online access to reports.

Besides just seeing reports on the computers that the program is installed on, you can access them online as well. You can see them whenever you need to, so you can check for mistakes or verify certain things as they come up.

May use app to complete tasks.

They also have a specialized app you can download to do some of the things you need to do. This is a little bit different than just getting to do certain things on your phone, since it is an app that is made by ADP.
This company knows how to help you run your business and payroll. You do have to request a quote for your needs though, so the prices aren't readily available on their website. However, since it is highly scalable, it is something worth investigating as you grow.
Conclusion
Payroll is essential to all businesses, since no one wants to do a job and not get paid for it. At the same time, any time you have an employee, you are responsible for certain rules and laws that must be followed. No one really likes to keep track of these things, but you can get into big trouble if you ignore them. This is why you need a good payroll software.
When you are in need of payroll software that suits your business, there are plenty of types out there to consider. You simply need to be aware of what you require for your office and be sure that the one you choose offers a bit of growing room, is easy to use, and is available at a price you can afford to pay.
There are some great products in this list to check out, and something for all company sizes. For the smallest and newest companies, Payroll4Free is something that you cannot afford to ignore. It allows you to do many things without getting any bills or incurring any fees. At the same time, they won't leave you hanging. You can pay them to help you do certain things when you need an extra set of hands.
For a medium business, Paychex can't be beat. It is pretty rare when a company offers you extras to make sure that you are able to succeed. They give you free training classes, to make sure your employees get the hang of the services and things the software can do. They also allow you access to options that can help promote your business, without you having to pay extra. They will even help you switch from whatever software you were using before, meaning you probably are not just a number to them.
Finally, ADP Run may be the answer if you have a business with many employees, reaching almost a thousand or more. They have the experience and expertise to be able to assist companies of that size, since they have been doing it for a long time. While you will have to get a quote to see what the price is for your specific business, sometimes they offer specials, where you get certain things for free. They have people to answer your questions all the time and have an app, so you can securely do payroll whenever you are working away from your desk. Besides that, they will be glad to help you with HR things and integrate other programs as you need to. It will also take a long time to outgrow their services, since they can accommodate different business sizes.