Payroll Services – Everything You Need To Know To Select The Right One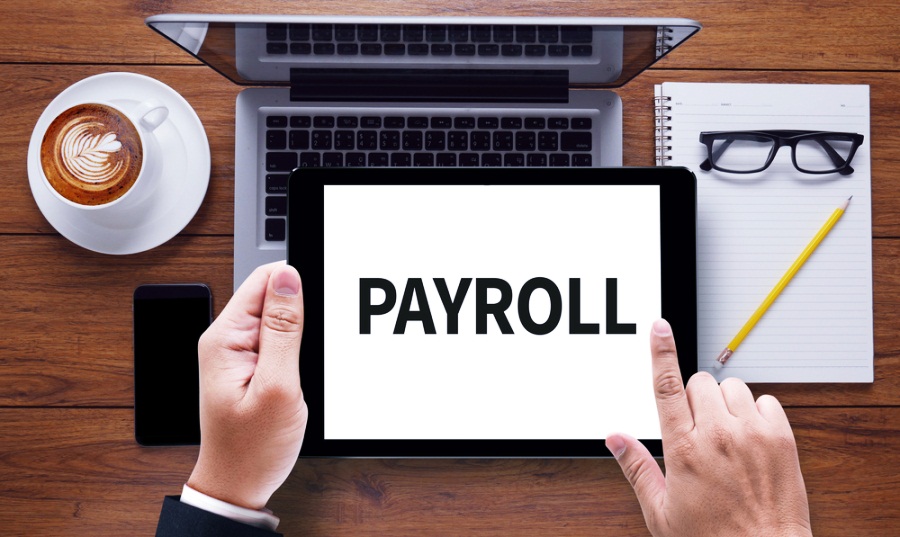 When it comes to payroll services, it can be difficult to know how to choose the right one for your business. Still, you have to pay your employees at some point, and payroll is the only way to get it done.
You could process it on your own, but that would take up valuable time that may be better spent doing something else. Some businesses choose to outsource their payroll services, but this can be costly, expensive, and also a fairly big hassle. Plus, you have to always check up with this person to make sure they are doing their job.
Nowadays, payroll services are easier than ever. You can go with one of the many online companies and make your process much more simple and convenient. These companies have blossomed into existence because they are so easy to use and make payroll a smooth process.
The way these payroll companies work is that they operate online in what's called the cloud. Basically, all your information will be stored here instead of by the traditional paper and pen that the old payroll services used to use. You can use them to pay all of your employees, both full time and part time workers. And if you have experience with contract or freelancers, these payroll services can be used there as well.
Instead of searching for hours while you research, we've got everything you need here. There's no need for you to worry about what you should know before choosing one, and we even have recommendations for you at the end. Keep reading to know exactly what to know before you commit to a payroll service.
What Do Payroll Services Offer?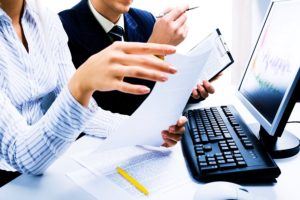 If you're not sure whether payroll services are for you, the good news is that everyone needs them. You need payroll services of some sort, and online can make them more convenient than ever. The first thing that these services offer is payroll processing. This means that it will go through and automatically calculate how much your employees need to be paid after a certain work period.
You input all the information needed for the wage rates, different shifts, benefits, tax deductions, and even overtime or time off. The system will automatically take this all into account and then make the payments for you. This is often done by direct deposit.
Another thing that payroll services do is file and pay the payroll taxes. They will withhold the employee's taxes and file them quarterly through reports. The system will automatically make sure it gets to the right governmental agencies.
What's really nice is that when it comes to the end of the year and you have to hand out those W-2 and 1099 forms, the payroll service will do it for you. It knows where the items should be sent, and a lot of the services that are online will even offer a guarantee that everything will be error-free. Should something be wrong, you usually have to pay a fee because of it. These payroll services are so positive in the work that they do that they will pay the fines should any occur from an error on their part.
These payroll services will also do new hire reporting. That means that when you hire a new employee, the online service will report this new employee to the government. It's something that has to be done, so it can be nice as a business owner to turn it over to someone else to get it done.
Depending on which software you decide to use, it can have the ability to integrate with other software systems. This is great for things like attendance, human resources, accounting, and time management software.
If your business has a lot of employees, it can be hard to remember who takes off when and what they get paid. Another thing that is nice with these payroll systems is that they will manage those paid time off hours. It will track the vacation and sick hours that employees have earned and how much of it they have used in the quarter.
One of the hardest parts of getting payroll done is that employees need pay stubs and other forms for taxes, home loans, etc. Thankfully, payroll services get that done without you having to wonder about it. In fact, employees can even log on and see their past pay stubs and other forms, which saves you time having to micromanage it all.
As a business owner, you should always know what's happening with your payroll. It can take up a good chunk of your budget, and the payroll services online can give a deeper understanding into the payroll expenses you incur. They can give you these detailed labor and wage reports, which you can use to help understand your business just a bit more.
Related: Online Bookkeeping
The Benefit of Payroll Services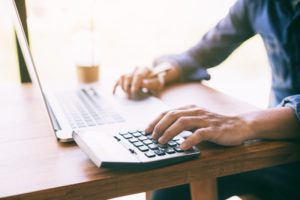 The biggest benefit to having payroll services online is that you don't have to dedicate the time to do it yourself. With it all being automated, you can expect to spend about 45 minutes or less on payroll each week. Everything is done for you, so the only thing you need to do is log on and oversee the end result.
It's nice because your time is valuable. If you are spending a lot of time getting payroll done, that's taking up the time you could use to better your business. There's always something important that can be getting done with the time you have spent on payroll.
Another important benefit is that you won't have to do the withholding calculations. Figuring out how much to pay the government for every employee can be very tricky. This is especially true if you have employees across multiple states. Each state is different, and unless you're well versed in tax law, it can be difficult.
There are also a lot of deadlines that you have to meet, and having an automated software can make it so much easier to remember when the payroll is due. Because it does it for you and all you need to do is press "accept," it is much easier and you won't have any late fees again!
The Downside to Payroll Services
While getting a payroll service definitely offers more benefits to your business, there is one downside that you should be aware of. If you run payroll by yourself, you know that it doesn't cost you very much but your time. When you get a payroll service, it's going to be more expensive than handling it by yourself.
There's also the aspect of trust. While these automated systems perform extremely well, some business owners have a hard time handing over the trust to another company to get your payroll done correctly. This can be scary for some, but once you do it, you realize how much better it is.
How Much Will I Have to Pay?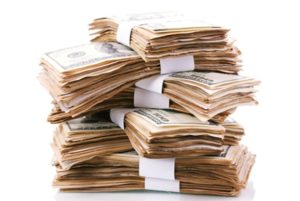 Perhaps the biggest question that most people have is how much will I have to pay? Payroll services are going to cost more than if you do it yourself, but the results are definitely worth it. Each payroll platform is going to cost something different. However, most of them follow the same pricing structure. You can expect to pay a flat rate each month or each pay period.
Payroll services that charge you each pay period means that you will have to come up with some money every time you run payroll. But if you pay a flat rate for the month, then you can have unlimited payroll charges. There are also companies that charge based on how many services you want. You may pay the flat rate for running payroll, but then you'll need to add the extra services, like paying taxes and distributing tax forms at the end of the year to your employees.
Depending on which payroll service you choose, you can expect to pay anywhere between $20 and $120 for the base fee. This won't cover much, and you'll likely pay another fee of anything from $1-$15 per employee. Just keep in mind that the payroll service that has the lowest base price may not be the one that ends up being the cheapest because of all the added fees.
While this may seem like a large number to a newly formed business, it's important to remember that outsourcing payroll is actually much cheaper than having someone in house to do it for you. Since you won't need them to constantly run payroll, it just makes sense to have an online server do it for you.
What Should I Look For In Payroll Services?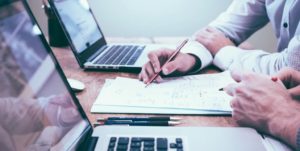 Your needs will vary widely, and this will determine which payroll service is best for you. Keep in mind that each payroll service will have their pros and cons. Depending on what you're looking for, it will determine which one you choose. However, there are a few things that you should look for when looking for a payroll service provider for your business.
The first thing you should look at is the different features that the payroll service comes with. You want to make sure that it can get done everything you hope for it to get done. Most people will rely on direct deposit and multiple pay options. Without those, you could end up with some angry employees that don't get their money like they hoped.
It's also important to see if the payroll service you choose can offer multiple wage rates, garnishment payments, PTO, and more. Those with larger companies may be interested in workers' comp admin, unemployment insurance, and the reports each time payroll is run. That will help you to run your business better.
Another thing to look at is ease of use. Depending on how technological you are, the payroll service should be fairly easy to use. If you can't understand how it works, you won't get the best service out of it. There needs to be a very easy interface that you and the other employees can get to and understand. The ease of use when it comes to running payroll should be so easy that it saves you time. Everything should be done in a matter of minutes!
If you think that the software will be easy enough for you to use, it's time to look into the cost. This is probably the biggest thing we all look for when purchasing something new, but it doesn't necessarily have to be the most important thing. Cost is a factor because each business has a different budget for payroll services. If you can't spend a lot, then cost may end up being your biggest factor when you look for a new software. If money isn't a problem, then the cost isn't too much of a big deal as long as the cost is warranted.
You should see if the payroll service demands a contract. Lots of these companies will go month to month without any contracts, but some of them do require yearly contracts. Look into this and decide whether or not a contract is something you feel comfortable with. Some companies will require you to pay on a monthly basis, and others will require you to pay whenever you run payroll.
Another thing to look into when purchasing a payroll service is their reviews. If the reviews are glowing, then you have an idea of a company that will work well for many. However, that doesn't mean it's the perfect fit for you. Every company has different needs, so it's important to keep in mind that just because one company has a great reputation doesn't mean that they are the company for you.
The last thing you want to do is get a company that cannot integrate with other software. You're most likely already using software to track things with your employees. A good payroll service can run side by side with that software and integrate with it so that all the data is seamlessly transferred over.
Customer service is another important aspect of payroll services. Should you ever need help with the software, it's nice to know how good the customer service is. They should have support reps that will be your main contact through any problems. If you have a hard time getting hold of the customer service, that's a good sign that the company won't be the best fit.
One thing you may not think of when looking for a payroll service is how that company handles outages. Because these online payroll services are cloud based, they do occasionally struggle with outages. Try to remember that this is normal, but some companies have more than others. Ask how many the provider has and how often it is down for maintenance. Ask what their average time spent down for maintenance is. If it's only an hour or two, it may not be a big deal. But if they are having full days out for maintenance, this is something to keep in mind.
Related: Online Payroll Services
A lot of employees will want to see what their pay stubs or end of year tax forms are. The payroll service that allows for employees to log on and view these things themselves is one of the best services for you.
A few questions you may want to ask are:
What additional services do you offer?

Are any of your clients in my same industry?

Do they have updated tax guidelines in the software?

Can you can integrate with my current business software?

How do I know my employee's data will be secure?

Can you grow with my business?
Do Payroll Services Pay My Taxes?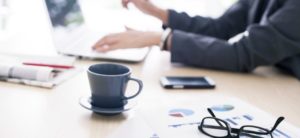 Depending on the payroll service, a lot of them will handle all your tax needs. This means that they will calculate how much your company owes and pay it for you. As this is one of the most frustrating, time consuming, and confusing parts of payroll, this is an added benefit. Check with the company that they will do this for you. However, you will also want a guarantee that it will be free from errors. If your taxes aren't paid correctly, you may have to pay fines or owe fees. If the payroll service has an error guarantee, then you can be sure that even if something goes wrong, you won't be financially responsible for it.
When Can I Switch Payroll Services?
A lot of people think that they have to switch when the end of the year comes around. That's not true. You can actually choose to switch payroll services at any time, but it may be best to wait until the end of the quarter before you switch. Since many people pay taxes quarterly, this can save you the headache of trying to coordinate between two different payroll systems. Plus, base fees are often paid on a quarterly basis, so it can save you some cash there as well.
3 of The Best Payroll Services
The best payroll service will depend on what you're looking for. If you're small or large, whether you have a few or a lot of employees, and even how much you plan on doing with your software will determine which one is best for you. Still, we have the top four payroll services that people use for their ease of use, the abilities they come with, and their cost.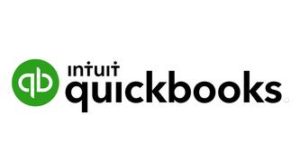 One of the best payroll services is Intuit's software. This is often recommended for those with small businesses. What's so great about Intuit is that they offer a lot of different plans and services at separate price points. What may work for one business won't work for another, and Intuit knows that. You can customize what you want so that you get the payroll that your company really needs.
Their prices start at just $29 a month, and they go up to $109 per month. That's the base price, and then there is an additional fee of $2-$2 per employee. This is a fairly modest price, so you shouldn't worry about the cost. It obviously will vary depending on which features you choose, but that's what makes it so great for small businesses.
It has the ability to integrate with QuickBooks, which is nice because a lot of small businesses use this platform. The integration is very smooth, and the ease of use is great. If you don't have payroll or an accountant, this is a duo that can't be missed.
If you're worried about your employees being able to access this, it has a self-serve option for them. It has a lot of different reports you can choose from, and you can even try it out for a month if you aren't sure whether or not it will be for you.
Intuit is one of the largest brands of payroll services, and they are known for their customer support. Anything you have a problem with, they are willing to go out and help. There are three different price points to choose from and each come with different features that you might want or need.
One thing that's really nice about Intuit is that it doesn't have any software that you need to install. You can get it online at any time, and you never have to update it because it self updates! The tabs on the pages are really easy to understand and the process is simple and three steps.
However, Intuit does come with some disadvantages. It doesn't have the additional services that some of the other payroll services have. There aren't any human resources guidance, and the employee retirement plans or healthcare benefits don't exist. You'll need different software to integrate with Intuit if you need those things. They do have extra services you can add, but those three are unavailable.
Related: Quickbooks Bookkeeping Services Review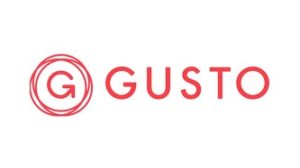 Gusto is a great payroll service to use if you are working as a sole proprietor or an s corp. This is really ideal for those that will work with freelancers and contract workers. 1099 contracts can be especially difficult for payroll services to handle. There are usually a lot of them, and they get paid at odd times of the month.
Since these aren't employees that will be getting paid on a regular basis, you need a payroll service that can understand and cater to that. Thankfully, this payroll provider can seamlessly handle those contractors for you. They have updated tax guidelines and will do all the filing when it needs to done. Also, you pay monthly, and you can do unlimited filings during that month. That's especially important for those with contract employees.
The starting cost is $39 a month and $6 per employee. This may seem high, but it includes almost all the extras that other payroll services lack. The next plan is $39 a month with an extra $12 per employee. This will include everything the first plan does but also PTO tracking, some surveys and a directory. The last monthly plan is $149 and $12 for each employee. This has HR help, so it's great for those with a larger company and more employees.
A great thing about Gusto is that there aren't any contracts. You get to cancel whenever you want or need, which is nice for those who may feel pressure to get out of the contract. You can even try it out for free for a month to see if this is the payroll service for you.. This is yet another cloud based service, so you won't have to update or install anything on your computer. You can easily access in on your phone or tablet as well.
Their customer service is known for being exceptional. They are not pushy or overbearing in their sales department, but they are available 12 hours a day if you need anything. Plus, they have a huge library of helpful videos in case you get stuck with anything.
However, there are some disadvantages to using Gusto. For one, it doesn't have the best BBB rating. Still, that doesn't mean much since there were only 11 filings. But, it is also a little bit more expensive than some of the other payroll services out there. There are some payroll services that can do what Gusto does for s corporations without having to spend so much money.
Related: Gusto Payroll Review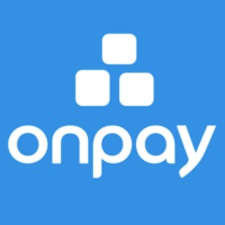 Another payroll service provider that has great reviews is OnPay. They are great for those with smaller businesses and not as many payroll needs. This is because they will handle everything you need with tax responsibilities. There is nothing for you to do except to input the information and they will do everything tax related. Sure, this may seem a little scary at first, but they also offer a tax guarantee that it will be done without any errors. Since taxes are often one of the most confusing parts of payroll, this is a huge benefit for this company.
The pricing is also very modest with this payroll service. They start at $36 a month with only $4 per employee. The monthly fee includes everything that this service offers, which is nice because you don't have to wonder whether or not you should upgrade. Another great thing is that you won't be locked into a contract. You can choose to cancel whenever you need to, and there aren't any extra fees with this company.
The company is upfront and honest about what they offer and how much they charge. They can do your payroll and the payroll taxes for you. It's also super easy to integrate with other systems like QuickBooks. Like the other services, this is cloud based and won't require you to download anything or update it. It's said to be one of the easiest payroll services to use, and employees can log in themselves whenever they would like.
One reason to switch to these guys is that they will handle the transition for you. It is painstakingly long to input the old information into a new payroll service, which is why they offer to do everything for you if you switch over for them. Their customer service is really great, and they are always there to help.
The disadvantage is that they don't have nearly as many features as some of the other companies. While this works well for a smaller company, it may not be as useful for a large company. They don't have any bad reviews with the BBB, but they don't seem to be accredited there either. However, this shouldn't necessarily be a deal breaker considering the glowing reviews they have from other companies.
Getting Payroll Started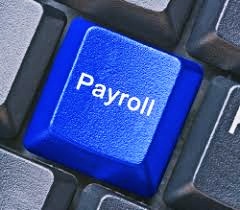 Once you have found the payroll service that you want to go with, you should get ready to get your payroll up and running. Your employees need to get paid, so this is an important thing to do!
If you aren't a registered business yet, do this first. Then, once you get your license, it's time to choose your payroll service. Once that's done, you'll need to get your business identification numbers. This will need to be inputted for the payroll to work correctly. It may seem strange to input so much information into the software, but you have to remember that they are going to be filing taxes and paying employees with this. That's why you definitely want to look and see which of the payroll services is great with keeping data secure.
Once this is all done, you need to talk to your employees. No matter which type of employee you are hiring (part time, full time, contractor, freelancer, etc.), you are going to need some basic information about them. You'll need their full legal name, their address, and their social security number. It's up to you to get all of that secure information and input it into the payroll service.
The next step is to determine deductions. This may change over time as people add a child, get married, or get divorced. The deductions are going to be different for every employee. This could be anything from a dollar amount to a percentage, so keep this in mind. The software should be able to help you determine what the deductions for each employee will be
After this, you will need to calculate tax rates. This sounds complicated, but good payroll services will do most of the heavy lifting here. Your business will need to pay Social Security and Medicare taxes, so it's up to you to inform the software of how much needs to be kept behind.
Another thing you'll need to do is determine who will file the taxes. A lot of payroll services do it for you, but it may be an extra fee. If you'd rather save the money and do it yourself, you can, but it may require more time spent on your part. This is often the hardest part of payroll. It's important to also set your pay frequency. This will be how often you pay your employees. Most people will do it every two weeks, but there are some companies that do it twice a month, which makes a difference. Set your pay frequency and make sure to put that in on your software.
You'll want to keep all the data in a secure location. If you are just starting out, you won't have previous records. But if you are not a new company, you need to input the previous history into your payroll services to make sure that everything stays correct and up to date. Make sure you integrate your payroll service with other softwares like QuickBooks, so you can have easy to read reports when it comes to the end of the year.
The final thing you should do is make sure that your employees have access to the payroll system. They should be able to log on and see their paystubs and other forms whenever they want, and most payroll services will offer this perk as part of their package. Setting up access can be as easy as putting in their emails, so if it's an option, make sure to do it.
Keep in Mind
Every business needs something different with payroll services. While you may hire someone in house or outsource it, the payroll services online are quickly becoming the new and exciting way to do things. They are much more convenient, and you can rest easy knowing that it is all done on time and correct.
When you choose a payroll service, don't hesitate to talk to their customer service and see what works for you. Most of the companies offer free trial periods, so you could try a few out and see which one is easiest to use and has everything you need. Keep in mind that it can be frustrating to change systems later, so you'll want to research well which one is best for your business. And while it may seem like an overwhelming decision, we know you'll choose the best payroll services for your business.