Best Payroll Companies – Ranking Our Favorite Payroll Companies For Your Business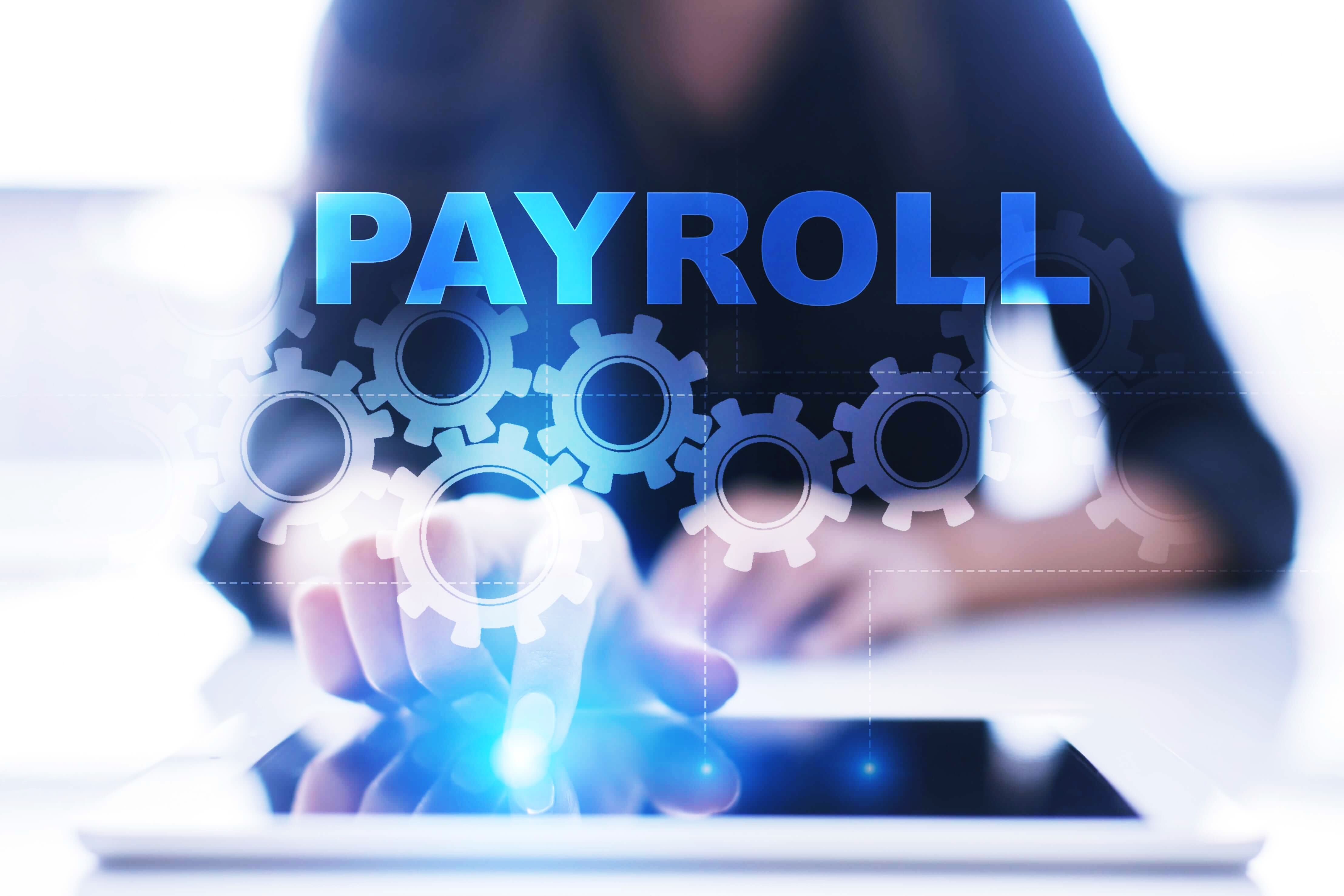 Managing human resources and payroll may be rough for a hectic small business owner. To assist you in deciding on the best payroll companies, we have put together a comprehensive guide to the best payroll solutions for business owners.
Each time you employ someone, there are checks to sign, forms to fill, regulations to comply with, taxes to pay, paid time off to keep track of, and much more. In addition, if you happen to make a mistake, you might end up paying fees and fines. Thankfully, there are an abundance of payroll companies for small businesses which will take payroll management off of your hands. From accounting firms to intuitive apps, you have a big choice of payroll solutions to choose from.
Here is our list of the best payroll companies for small businesses. We also will offer you a few tips on what to be on the look-out for while shopping for a payroll solution.
Best Payroll Companies for Small Business: What to Look For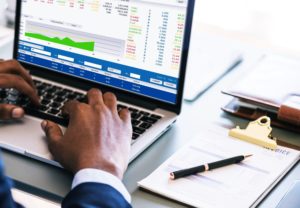 There is a multitude of payroll companies and picking the proper one for your business may be challenging. However, one thing is quite clear: Even if you have only a handful of workers, it is best to use a payroll option than to attempt to do things on your own. The price for messing up often is a lot higher than the price of your payroll company, therefore, this is one scenario in which a tiny upfront investment will save you time and money down the line.
While each business is different, and you must choose the correct solution for your unique needs, there are some factors to keep an eye on while shopping around for the best payroll company for your small business.
Pricing
Typically, the price for payroll companies for small business ranges from a $20 – $50 month-to-month base rate, in addition to an extra per-employee charge.
For instance, you may invest in a payroll company for $39 per month, in addition to $6/employee a month. Some providers give free trials, which we suggest using to get a feel for their service or software. Plus, companies oftentimes have several tiers or plans depending upon which services you need.
Most companies which provide payroll services for small business additionally give other Human Resources solutions, like accounting services and onboarding help. As you may expect, you will pay more for an all-in-one solution; therefore, invest in these services as a bundle only if you have plans on using everything offered.
Tax Guarantee
For a few entrepreneurs, the entire point of investing in payroll companies for small business is so you do not have to pay payroll tax penalties or fines.
Accordingly, there are specific payroll services which come with a guarantee. These promise that you will not face any fines—and if so, the service reimburses you.
Do not see a lack of a guarantee to be a deal-breaker, though: it typically depends upon how manual or automated the actual service is. If payroll submitting and uploading is all on you, your taxes likely are not guaranteed.
Industry Specifics
If you are in an industry that has certain payroll demands, you will want to double-check that your favorite provider is able to deal with those additional steps.
For instance, restaurants require unique payroll filings for tips. Plus, if you employ independent contractors, there are unique forms you must file. If the payroll provider you chose cannot deal with those unique requirements, you ought to reconsider your choice.
Necessary Features
What do you really need from a payroll service? If you have just got a couple of employees, you may want to just pay for the basics: paying your staff, paying payroll taxes, as well as filing tax forms.
If you have a fast-growing business or dozens of employees, some additional human resources-concentrated add-ons, like onboarding support and recruitment, might be worth paying extra. Know that the more you receive, the more you'll pay—therefore, while searching for your best payroll company, consider what you currently need and what you need in the future.
Ease of Use
Whether you wind up selecting a desktop application, mobile application, or full-service firm, your payroll company ought to be simple to figure out. You do not want to spend as much time learning how you should use the payroll service as you would have spent doing payroll on your own!
So read online reviews, check screenshots out, and get a free trial if it's possible to ensure that the payroll solution you are considering makes sense to you.
Customer Service
Can you reach the service by email? By phone? Using live chat support? Are the company's hours convenient for your company? Have you attempted their customer service line a couple of times to test out whether they are helpful?
Even with the best of payroll companies for small business, payroll is complex. It is always vital to ensure that you have the proper customer service choices in the instance something goes wrong.
Best Payroll Companies for Small Businesses – Intuit QuickBooks

Most Popular
Since there are hundreds of payroll providers for small businesses, reputation and name recognition are especially important. If a fellow business owner has utilized a service with great results, it is worth checking out for your own business.
Gusto
An all-in-one, popular benefits/HR/payroll system, Gusto (formerly referred to as ZenPayroll) is an intuitive, user-friendly package which automates most of the error-prone, repetitive, boring tasks which payroll and HR management oftentimes come with. From 401(k) to basic payroll and workers' comp, Gusto provides you everything in one—in addition, they likely integrate with the software you're already using for benefits administration, time tracking, and accounting.
It's possible to attempt a free Gusto demo for a month, and afterwards it is a flat rate of $39, in addition to $6/ employee a month. Great for a comprehensive payroll provider for small business!
Top Related: Gusto Payroll Review
ADP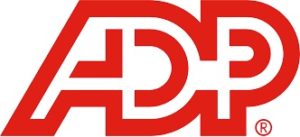 Automatic Data Processing, or ADP, is the one of the best-known and oldest names in payroll. More than 600,000 companies around the country rely upon ADP to pay their employees. They provide payroll software to companies of all sizes, whether you have just a handful of workers or are a multi-national corporation.
With Automatic Data Processing's small business packages (made for 1 – 49 workers), you receive tax filing and payroll software, attendance and time tracking, insurance services, benefits planning, and much more. While you may find the cost a bit high, particularly compared to some of the competition on here, Automatic Data Processing is a powerful tool for all entrepreneurs looking for a little more organization in their lives. Businesses will receive 2 months free when they sign up.
Paychex
Even though Paychex offers payroll services for any small business, their business product—Paychex Flex—definitely is worth considering. If you have 1 – 49 staff members, it is an excellent solution for taxes and payroll, 401(k)s, business insurance, and Human Resources management. Paychex is a mobile-friendly, cloud-based service which comes with a quality support team that is available around-the-clock, to assist you with any complicated issues or questions.
Square Payroll
If you are searching for a tech-friendly, intuitive, easy, and fast payroll processing solution, it is difficult to beat Square Payroll, which is available in all 50 states. It's particularly effective for retail businesses which already utilize Square point of sale and employ hourly workers or contractors. Your hourly workers may clock out and in from the Square app, wherever they're located, and taxes are all taken care of. All in, Square Payroll runs you $29 a month, in addition to $5/employee—less expensive than most of the competition. The price especially is affordable, given that it integrates with a full suite of benefits providers in order for you and your team members to have access to 401(k), health insurance, and much more.
Intuit QuickBooks Payroll
The majority of folks know Intuit as an accounting software provider, however, they also have payroll options for startups, Intuit QuickBooks Payroll. They provide 3 different small business plans for payroll—that range from the basics to automated, white glove tax and payroll management—and a plethora of combination packages with QuickBooks Online, their highly sought-after accounting software.
Depending upon the plan chosen, it's possible to pay a flat rate of anywhere from $24 – $87 a month, in addition to $4/employee a month—however, get the free 1-month trial first to ensure that it is what you're looking for. There also is a payroll option which links with QuickBooks Desktop, for companies which already utilize that as their accounting software
Top Related: Quickbooks Bookkeeping Services Review
Best Payroll Companies for Small Businesses: The Basics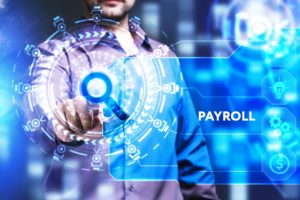 While payroll providers for small business oftentimes come with additional extra features, like regulation compliance or HR management tools, these may be more expensive options that have steeper learning curves.
Thankfully, all the aforementioned popular payroll businesses have a basic tier that deals with only payroll and not much else. Plus, there are additional great bare-bones payroll providers for small business. With the businesses below, you will receive only the basics, without having to sacrifice on quality.
Top Related: Online Payroll Services
PrimePay
They provide a payroll system online for the computer-savvy or fully hands-off payroll system that is run by a dedicated client success rep. PrimePay offers 30-day trials of each. Beyond assisting with local, state, and federal taxes, they also will file your W-2s and ensure that you are fully compliant. Cost begins at $40/ pay period, in addition to $2.40/check.
Wagepoint
Do you want stress-free payroll services for your small business? Try Wagepoint. Their concentration on simple tools and easy setup allows you to concentrate your energy and time back on your small business. It has all of the basics down—payroll taxes, direct deposit, filing for W-2s and 1099s, year-end reporting, as well as online paystubs. They even will calculate bonuses, commissions, or additional pay structures automatically. Their cost begins at $20/ month, in addition to $2/ employee.
Paylocity
Paylocity is about data and efficiency. They'll take care of payroll, as well as compliance for you, and Paylocity offers a variety of reports that help you comprehend your organization's payroll better. If you require a bit of additional power from them, Paylocity has internet integrations with point-of-sale systems, wellness plans, and retirement providers.
Big Fish Payroll Services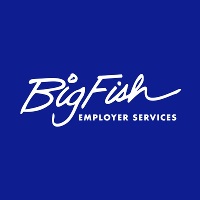 From tax services to direct deposit, Big Fish Payroll Services is able to deal with all your company's needs. Besides human resources programs, payroll reports, and time tracking, Big Fish Payroll Services additionally permits your workers to edit, view, verify, and manage their own personal details. This saves you the time of inputting employee details yourself.
IOIPay
For the basics, IOIPay deals with taxes and payroll processing for companies of any size. Even though they additionally provide packages for employee self-service, HR, and hiring, their comprehensive payroll plan is easy to manage and straightforward. If you are searching for no-frills payroll services for startups, IOIPay may fit the bill.
CBIZ Flex Pay Payroll Services
Which one do you like better for payroll: online submissions, emailing, faxing, or calling? No matter what the answer is, CBIZ's will help. Customer service is a great value of CBIZ. If there are any issues, questions, or have to make changes to the payroll partway throughout the year, CBIZ has a representative who will help.
Client Solutions Group
Their payroll processing system is a solution online to all of your payroll problems, from the basics (processing and previewing payroll) to the advanced (deductions codes and earning, industry-specific customization, and local check printing). In addition, CSG encrypts all data and backs it up using dedicated disaster recovery programs.
OnPay
It's a straightforward payroll reviewing, planning, and submission tool (in addition to tax payments and filings). With unlimited payroll processing, a mobile and intuitive program, as well as transparent month-to-month price scale, OnPay is an excellent choice for all basic payroll needs. OnPay guarantees all tax filings and payroll. Prices start at $36 a month, in addition to $4/ worker.
Optimum Employer Solutions
Their concentration is on accurately and quickly handling your payroll. Optimum Employer Solutions includes direct deposits and tax filing, PTO tracking, form mailing and preparation, as well as dedicated site for manager and employee review. Also, Optimum provides job costing services, in order for you to estimate how much a project will cost your business from a labor point of view.
PaySmart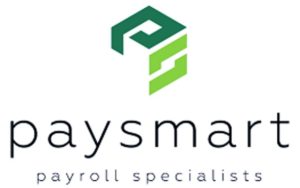 Using PaySmart, it's possible to process payroll upon a recurring schedule—from weekly to yearly, depending upon your needs. Whether you are searching for tax filings, direct deposit, worker's compensation, or employee benefits, this is one of those no-nonsense services for small business. As you first sign up using PaySmart, a representative is going to ask questions about your company which will help them place together a custom-made package for you.
Premier Payroll Services
They'll help with printing, direct deposit, as well as delivering payroll checks, W-2 filing, quarterly tax returns, new-hire reporting, and much more. Premier Payroll Services software is made by iSolved that deals with payroll records for more than three million employees. In addition, MW Group, their sister company, deals with tax and accounting services for startups, so they basically can handle all your financial requirements.
Integrated Payroll Services
If you are searching for a small business which helps small businesses, Integrated Payroll Services is the one for you. As a family-owned, independent company, IPS may provide custom payroll reports and relationship-associated service. It's possible to preview payroll records in real time and see historical payroll records.
Diamond Payroll
If you have to have something specific from payroll services, odds are great that Diamond Payroll does it. They will assist with payroll checks, federal and state taxes, Affordable Care Act compliance, year-end tax forms, and additional Human Resources operations. As a matter of fact, they guarantee that owners of small businesses will not need to pay any payroll tax penalties again if they utilize the service—therefore, if you have a poor habit of paying late, check Diamond Payroll out. Their site does not look the best; however, they provide almost every basic service you might want.
Checkmate Payroll
If you are the kind of entrepreneur who prefers to manage on the run, Checkmate Payroll is a trusted, secure provider of HR and payroll services which caters to you. Whether you are setting up alerts, consolidating reports, or calculating payroll, they make it simple to handle the employees of your small business. Checkmate Payroll mainly works with businesses in the high tech, manufacturing, health care, hospitality, retail, government, financial services, and nonprofit industries.
DM Payroll Services
They've been helping companies with payroll since the year 1962, and DM Payroll Services' services have expanded and evolved over time. They will help with taxes, payroll management, compliance, and reports, yet they additionally go that extra mile to assist clients in overcoming specific payroll- or HR-associated issues by providing customized packages, as well as top-notch customer service. If you love the concept of accounting professionals assisting you with small business payroll, check out this small business payroll service.
PayUSA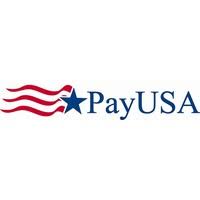 Their payroll services will help you out whether there's one employee, or whether you have 1,000 employees. It is an adjustable, flexible partner which will assist you in processing payroll, manage new hires, file payroll taxes, handle workers' compensation, and much more. The price is similar to the competition, at about $45/ payroll for a business of 25 workers. However, if you want add-ons, such as onboarding or time tracking, expect to pay an additional extra.
MyPayrollHR
Do you want an online, simple service which syncs with all of your accounting software? MyPayrollHR might be your solution, particularly if you are currently outgrowing your small-scale, old payroll system. It's possible to establish your payroll system with customized schedules, payment types, and deductions, as well. In addition, there is a guarantee that you will not pay any late payroll charges. It's an especially great option for companies which hire hourly workers because it's possible to allocate payroll among various shifts and divisions.
Heartland Payroll
Do you want to ensure that your payroll details are secure? Heartland Payroll provides industry-leading security protocols that keeps your information safe and caters to all sizes and types of businesses. In addition, they have an Anti-Breach Warranty, so you may rest assured that you are in protected hands. Whether you are searching to make mobile payments or just manage business payroll, they're a choice you should pursue.
Best Payroll Companies for Small Businesses: All-in-One Solutions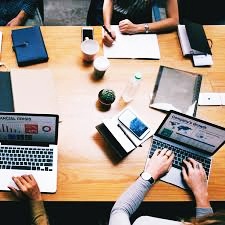 Payroll is one aspect of managing your staff members. If you are into the concept of an all-in-one Human Resources package, blending payroll services for startups with benefits, compliance, time tracking, and much more, this list will help you figure out the proper one.
Some (not all) of the following all-in-one packages are certified PEO (professional employer organizations). Small businesses may outsource most employee management tasks to the professional employer organizations. The business and PEO alike share in employer responsibilities, yet the professional employer organization handles the majority of administrative responsibilities.
Below we list the best payroll companies for small businesses which provide all-in-one solutions:
TriNet
It's a major name among professional employer organizations. TriNet combines extensive payroll processing with compliance, benefits, and much more, so you have an all-in-one solution which fulfills all your worker needs—securely inside the cloud. They provide various recommended packages based upon your industry, and your location and size. If you need help with all things HR-associated, TriNet is a reliable, great option for your company. Like the majority of PEOs, prices do not appear on the site. You must call and answer a plethora of questions about your company to get a custom quote.
Justworks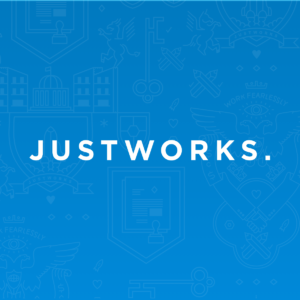 This is another major contender in the professional employer organizations space, recently raising about $40 million to assist companies in streamlining Human Resources management. They're transparent concerning how they stack up against the competition, and with Justworks, the small details matter. For instance, they provide benefits, as plenty of additional all-in-one HR options do. But they go that additional mile and partner up with teledoc medical partners, gyms, and biking companies, so your company can provide a full benefit suite to staff members.
Namely
Referring to themselves as "HR for humans," they promise forward-thinking, high-tech, Human Resources options to classic problems. Besides tax, payroll, compliance, and the usual tool set, Namely additionally offers organization charting, social news feed, employee database, calendars, workflow maps, and much more—which includes a convenient mobile app. If you require a little of everything with a modern-day touch, try Namely.
Sage
With the greatest customer retention rate within the industry, Sage provides numerous packages especially customized to companies of various sizes. For businesses that have fewer than ten employees, there is their Essentials product with the basic payroll features. However, businesses that have over ten employees may sign up for Sage Payroll Full Service for a custom, complete package.
Fuse Workforce Management
They roll all of the time tracking, payroll, and Human Resources management features need into a single easy product. It helps your staff members access all of their relevant statistics in one place, and it'll also make things easy for you. Fuse Workforce Management is based in the cloud and provides customized payroll reports. Fuse offers little details which are very helpful, like red flag alerts if two or more team members scheduled paid time off on precisely the same day.
Jumpstart: HR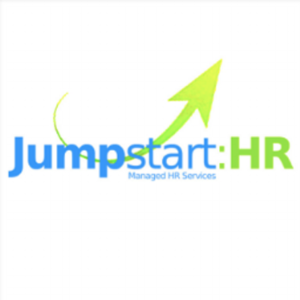 They have one focus: ensuring that small businesses gain all of the HR needed to remain on their game. From compliance to payroll management, HR strategies, background checks, and all things in between, it's possible to rely upon Jumpstart: HR to take the pressure off of your small business. Prices depend upon your organization's size. There are options in which it's possible to hire Jumpstart for a fixed quantity of hours every month, so they'll fit your budget.
Precision Payroll of America
They make taxes and payroll processing simple—while also offering you some assistance in the Human Resources department. Utilize their tool online to rapidly look for insurance and employee withholding forms.
Pro iPay
Pro iPay, from ProData, is an internet-based payroll service for startups that assists you in processing payroll, integrating HR data, and cleaning up that to-do list. They'll work with both large corporations and small businesses, so no matter the size, Pro iPay might be the proper option for you.
TelePayroll
One of the 5,000 privately-owned, quickest growing U.S. companies, TelePayroll blends tech-forward options with a skilled customer success staff that meets all your organization's payroll needs—no matter whether you are 5, 50, or 500 staff members strong. With a 97 percent client retention rate, consumers have been relying upon TelePayroll for a long period of time.
Advantage Payroll Services
They're geared more towards mid-sized companies, yet if you have the goal of growing soon, this payroll service may be perfect. While they provide an entire set of products—from worker's compensation to tax filing to new hire reporting—you will want to pay close attention to Instant Payroll. The feature allows users to deal with payroll fully online, on a browser, securely and instantly.
Alliance Payroll Services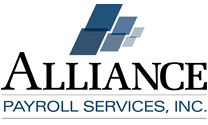 They concentrate on a paperless, seamless payroll experience using AllPay. AllPay consolidates all your employee management tasks and data into a single integrated database, in order for you not to need to enter in redundant details or handle messy paperwork. Also, it'll connect with other 3rd-party apps. Whether you are searching for new hire onboarding, timekeeping, HR programs, payroll processing, or benefits, it's among the top payroll services for small businesses.
Kelly Payroll
Kelly and Associates Financial Services provides KELLY Payroll, a service online which combines benefits and payroll. This one point of entry makes accessing all benefit and payroll information very convenient and simple. If you're in hiring mode or expanding very quickly, KELLY even provides HR training and audits to ensure you are in compliance with every law.
Coastal Human Resource Group
The payroll system online provided by Coastal Human Resource Group makes payroll easy: they will deal with direct deposit, however, if you prefer a check, they actually will deliver and print them in a timely manner for your employee payment schedule. Also, they provide a broad array of HR-associated programs, from compliance help and workers' comp insurance to employee benefits. Employees may volunteer for shifts or trade shifts, which makes it a collaborative software.
PayLumina
Customers of PayNorthwest may access PayLumina which fits directly in with the ranks of web-based payroll services for startups. It houses all your HR and payroll details in one database—and allows you to set up various permission levels for employees to see sensitive details (or not). Their system also is optimized for companies that have seasonal workers because you just need to pay for an employee as they start working.
AmCheck
AmCheck is an additional 100 percent cloud-based payroll option for reporting and filing, with around-the-clock live support and an entire suite of extra products to assist you in managing your team members. It's possible to set up customized reports, sync AmCheck with accounting software, as well as track attendance and time. In addition, AmCheck is highly rated for brand loyalty—meaning their customers generally are very content with their selection!
APS

Automatic Payroll Systems, or APS, is routinely rated as a leading performing payroll option. APS provides a cloud-based suite of HR and payroll services you may access from any location with an internet connection. APS has unique services for companies in specific industries, like education, hospitality, and healthcare.
Newtek
Newtek provides startups the standard choice of HR and payroll tools, which includes nice-to-haves such as 401(k) plans, workers' compensation, online pay stubs, and much more. They go far above and beyond with payroll account assessment, though: their tax experts assess each one and handle taxes at all levels. Compared with Paychex and ADP, two major players in the payroll service arena, Newtek is more affordable.
Harpers Payroll Services
If you have to have a proven HR and payroll option, Harpers Payroll Services might be worth a shot. They run in all 50 states, provide direct deposit for all ACH-participating financial institutions in the United States, automatically issue company checks, help with compliance, as well as new hire reporting, and much more. They also provide some special services you would not expect from a payroll option, like background checks on new employees.
Insperity
If you happen to manage from 10 to 5,000 workers, Insperity might be the one of top payroll services for you. Whether you are merely interested in payroll and a couple of HR-oriented tools, or you need the entire management technology suite, Insperity provides it. These additional features include retirement benefits, organization planning, expense management, and much more.
JetPay
JetPay is a known name within the payments arena. They provide payroll processing tools, and choices for prepaid cards and credit card processing. In addition, JetPay's payroll package is available with some HR-associated features, such as review storage, applicant tracking, and job posting.
MMC HR
It's a real all-in-one HR/payroll package, customizing products to match your unique business. Need assistance with taxes and payroll? Compliance? Time tracking and vacation policies? Employee training? Benefits? Risk management? Receive a complimentary quote to check what you would have to shell out for all of the help needed to take Human Resources management off of your plate.
Oasis Outsourcing
Many tools, one fee: that is what Oasis Outsourcing provides for your company's HR. Beyond the usual payroll features, Oasis Outsourcing additionally brings in specialized professionals at training, workers' compensation, hiring, performance reviews, plus more to consult with you, as well as make the best Human Resources plan possible.
Emplloy
They attempt to take all of the mystery out of small business payroll and deliver on all of the major services. Emplloy has flexibility to run payroll according to your schedule and may issue special payments for tips or bonuses. Additionally, they have a Human Resources One package if you require more HR help. With that package, Emplloy helps you craft a customized HR plan and provide a live Human Resources help line that answers questions. Pricing begins at $25/ month, in addition to $5/ employee.
Highflyer HR
It's a full-circle Human Resources solution. It's possible to track time, hire, pay, as well as manage staff from a single cloud-based software. Its features involve real-time payroll preview, no-fee direct deposit, as well as automated tax filing. Also, customers appreciate the software's ease of use. Highflyer HR provides a free trial, so it's possible to try the software buying.
Discovering the Best Payroll Company Will Take Trial and Error
With over 48 payroll companies to pick from for your business, how do you actually decide? Rely upon the aforementioned factors, like industry, features, and budget, to make your choice. In addition, most of the best payroll services for business provide free quotes or free trials, which makes it convenient to compare their features, as well as check to see which holds the better value for your unique needs.