Ontraport VS Infusionsoft Side By Side Comparison | Sales Funnnel HQ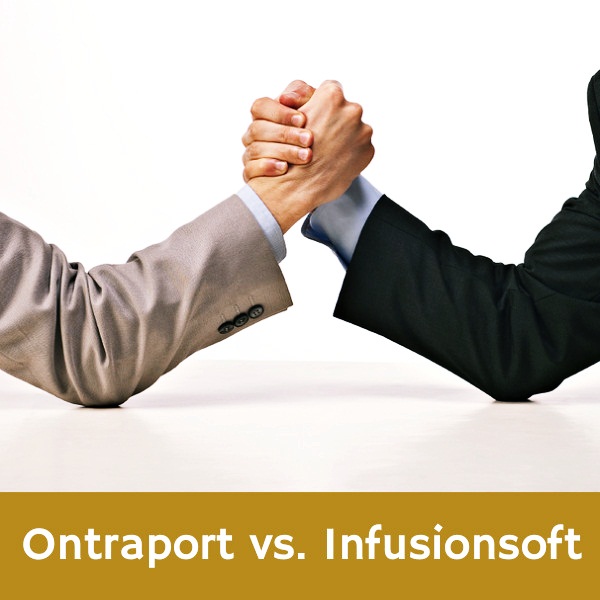 Ontraport vs Infusionsoft, which is the better choice? Businesses everywhere are searching for ways to grow their online presence.  Marketers know that succeeding online requires tools, and these tools come at a price. Does Ontraport or Infusionsoft provide the right tools for you?
It seems like online marketing and SEO evolve every month. One month, email lists are the big thing, and the next month chatbots are the must-have tool. Business owners need to know the options available to them. Whether you are a small business trying to grow your email list or an already established company, the review here that compares Ontraport vs Infusionsoft will help make your decision easier.
Infusionsoft has been on the scene since 2001, making them a veteran in the world of internet marketing. Ontraport has been serving their customers since 2006. Both offer the typical marketing and CRM tools. Both companies are established and have helped thousands of businesses.  The question is between Ontraport VS. Infusionsoft, who has the edge? Here is the break down.
Design and Layout
Ontraport has a sleek layout. The organization of the website is excellent for new and experienced marketers. The campaign builder was designed for developing a complex strategy, fast. Ontraport's entire site feels fast and intuitive.
If you are starting a campaign, you can use the same drag and drop process you used to make a landing page. This same process is used to create your emails, sign up pages, and forms. Learning one tool essentially teaches you how to use the rest! It's clear Ontraport has designed their platform to appeal to all audiences.
Customization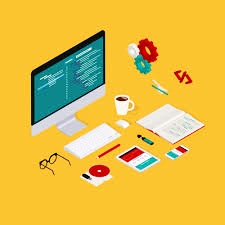 Ontraport offers fully customized landing pages, email templates, campaigns, and much more. The best part is how easy they make customizing things. No coding is needed! Anyone experienced with Squarespace, Wix, or Weebly will adapt quickly.
Ontraport comes with premade campaigns so you can start your sales funnel immediately. Premade campaigns are great options for those not familiar with drag and drop customization. Another option for those looking to get started quickly is buying premade templates from other users. You can also find free templates other users have designed. If you already make sales funnels, you can sell your old designs to other companies.
The customizability of Ontraport is incredible. Customization is fast and easy but doesn't suffer from a lack of depth.  
Collaboration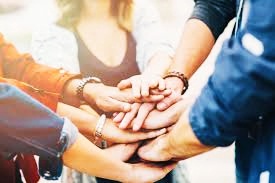 If collaborating is essential for you and your team, Ontraport offers plans that can accommodate multiple users. If working with others is vital, but the budget is slim, Ontraport may not be for you. Adding extra users will cost $47 (at the time of writing this) if you have an Ontraport Plus membership. The basic membership allows one user and no option to add another.
Ontraport offers multiple user accounts, but not for the basic plan. The Plus, Pro, and Enterprise plan all include extra users. You can also add users to these plans. While $47 is steep for an additional account, overall, Ontraport's plans are reasonably priced – even when compared side-by-side, Ontraport vs Infusionsoft.
Conversion tracking
Ontraport offers a suite of tracking tools. Building a campaign is easy, and tracking the campaign is even easier. Information on consumer behavior is readily available on the campaign page where each block displays primary data.
You can track by the campaign, lead, content, medium, and even term. This information is vital for making responsive campaigns. Ontraport also displays a customer's lifetime value and the days taken to convert a visitor. These features help track conversions but also help generate more revenue by adjusting your strategy.
Integration
Ontraport supports integration with many other services you already use. Ontraport has all the bases covered. A few examples:
   Paypal, Stripe, Payjunction, and Payleap all integrate with Ontraport

   If you use Shopify, ShoppingCart, or WooCommerce, you'll find it's easy to integrate with Ontraport

   If you offer online courses, Ontraport makes it easy to integrate Zippycourses, Teachable, and Click Funnels. There are many more options for membership and course-based businesses.  

   Using Ontraport alongside WordPress is a powerful combination.

   GoToWebinar and Kajabi are available options for webinars

   Social media is more important than ever before. Plus, Ontraport is compatible with Facebook, Twitter, and LeadsBridge to engage more people.

   Accounting is easy with QuickBooks

   There are hundreds of more possibilities using Zapier!
Security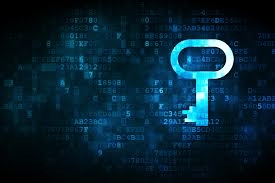 Ontraport has the standard security features you have come to expect.
   Compliance with EU regulations

   Compliance with all US regulations

 SSL encrypted websites and landing pages

   Data Backups
Ontraport has the standard security features required by the US and EU. They provide some details but not a lot. The fact that they are vague is beneficial. You don't want hackers knowing what security your CRM provider is using.
Pricing
Ontraport is priced competitively. There are multiple options for businesses of all sizes.
Basic- The basic plan cost $79 a month and includes 1,000 contacts and unlimited emails.

Plus- For $147 a month you get 2,500 contacts, two user accounts, and Ontraport will provide setup services.

 Pro- $297 a month gets you 10,000 contacts and three user profiles. The setup services are included. What makes this package unique is the postmaster consultation.

Enterprise- Medium to big businesses will want to look at this package. $497 a month gets you 20,000 contacts, 200,000 emails, five users, and account management. This plan also includes the postmaster consultation and setup.
Ontraport includes unlimited emails every month for all levels besides the enterprise level. With a 20,000 contact limit, most businesses won't need more than 200,000 emails.
Trying it out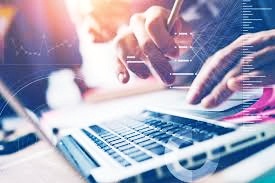 Instead of a free trial, Ontraport offers a 90-day money back guarantee. The videos provided on their website will help you get an idea of what they offer, but you will need to pay for at least a basic membership for hands-on experience. Scheduling a demonstration is the best way to learn about Ontraport without dropping any money.
Ontraport offers a money back guarantee and demonstration. Their website teases you with videos that cause your cursor to inch towards the 'buy now' button. Without a free trial, some customers will be turned off from Ontraport . Watch some videos and schedule a demo to see if it is the right toolkit for your business.
Design and Layout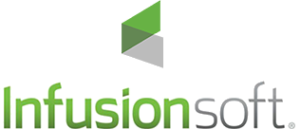 In the Ontroport vs Infusionsoft debate, we now dig deeper into Infusionsoft, which has a rather pleasing design. The homepage allows for quick navigation between CRM and other tools. For experienced marketers, Infusionsoft will be easy to navigate. Those new to online marketing will face a bit of a learning curve.
For those with experience, you will enjoy the layout of the dashboard. From the panel, you can access your current campaigns, see upcoming tasks, and view your reports. Using their campaign making tool will let you develop a strategy that is truly unique.
Those who are less experienced may face a few issues. While the dashboard is intuitive enough, the custom campaigns will take some time to adapt. Infusionsoft does offer premade campaigns to get you started. So, use one of these while you continue learning how to succeed online.
Top Related Article: What is Infusionsoft?
Customization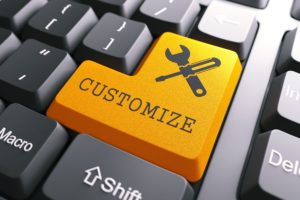 Every tool Infusionsoft offers is customizable. The customizability is one reason that Infusionsoft requires training before use. Businesses with a designated marketer, or marketing team, will love playing around with custom landing pages, email templates, and the drag and drop campaign maker.
If you aren't in the big leagues yet, Infusionsoft's customizability may be intimidating. It is entirely possible to learn how to customize your landing page during the trial period. Learning to customize everything else may take longer depending on your experience.  
Overall, Infusionsoft has enormous potential for business owners. The learning curve shouldn't stop anyone from trying out Infusionsoft.
Collaboration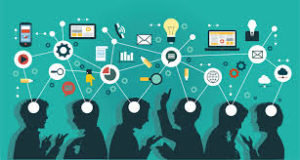 Infusionsoft makes collaborating easy! If you have the money for it. For the starting packages, you will need to pay $29 a month to add a collaborator — a steep price for a new startup or small business. Their more advanced business packages come with extra user accounts, and the ability to add new users for the same fixed price of $29 a month.
Big business may be okay with paying the $299 for the basic business plan, especially if your marketing team will be the only people using Infusionsoft. If you have a less established business, you may be fine with one user account. It depends on how much you are willing to spend for the privilege of collaborating with the larger team.
Collaborating with Infusionsoft is expensive. The option to add users is always there though. If you start with one user and your business grows you can easily add new users.
Conversion Tracking
Infusionsoft offers real-time reporting to track user behavior. Monitoring a visitor's actions in real-time is excellent for seeing how many users are buying what you are selling. Adjusting each part of your campaign to assure a high conversion rate can be done quickly with Infusionsoft.
There is also the option to view a detailed analysis of your business sales. Sales reports are readily available from the dashboard in Infusionsoft. The campaign goal tracker is also readily available. If you set your goal to maximize conversion, Infusionsoft will let you know how close you are to reaching that goal. The pipeline feature enables you to see where each potential customer is in your sales funnel. The pipeline can be customized to match your strategy, so you can re-engage people who showed interest but didn't follow through.
Infusionsoft offers several ways to track conversion rates. Top notch real-time tracking is great for marketers who like to adapt to consumer behaviors. If you wish to set a campaign and wait to see conversion rates, that's possible too.
Integration
Infusionsoft allows integration through Zapier. Zapier offers thousands of alliances a few examples are:
   Parsey integration enables you to update contacts, set appointments, and add notes to a contacts file.

   Memberium lets you turn your WordPress site into a membership site

   Thrive can be integrated if you use WordPress and want a new landing page

   Sync2CRM is an excellent option for those using Facebook Ads

   Tools like Google Calendar and Cronofy help you and your team anticipate the coming months

   Easily integrate Paypal, PayPro, Square, and other popular payment processors

   Chatfuel, Manychat, ChatWork, and LiveChat are all available to use with Zapier

   If you don't like Infusionsoft's proprietary task manager, you have options. Zapier connects organizational tools like Asana and Todoist to help divide and distribute tasks.

  Combine your Infusionsoft account with Google Drive, Gmail, and Google Sheets

   Google Analytics and Ruler Analytics integrate seamlessly.  
Related Article: Infusionsoft CRM Software
Security
Infusionsoft has all the protection you expect from a data-based company.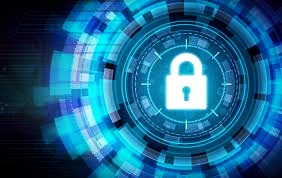 Security features include:
   Information Security Policy based on ISO/IEC 27001 standard

   Google and Amazon cloud services. Stored and transferred data encrypted

   Secure Sockets Layer certificates available on custom domains at no extra cost

   Unique session identifiers for each user login

   Routine maintenance and updates of network architecture

   All customer data is private

   Infusionsoft complies with OWASP standards

   Disaster recovery protocols in case of emergency

  European companies will be happy to know Infusionsoft complies with the General Data Protection Regulation
Pricing
Infusionsoft is expensive, although it is less expensive to add additional users on when you compare Ontraport vs. Infusionsoft. When you sign up, there is a onetime $299 training fee. They have multiple options for businesses, large and small. If you need more users, then pay the extra $29 per user. Companies that plan on collaborating should look at the higher end business packages to save money.
   The basic software will cost $99 a month with 500 contacts. For 1,500 contacts it will be $179, and as you grow so does the price of Infusionsoft.

 Infusionsoft Pro is available for $199 a month. It includes up to three users and 2,500 contacts.

The Plus version is $299 a month. Allowing up to 5 users and 5,000 contacts.

The Premium package cost $399. While the price is higher, it does include ten users and 10,000 contacts.
Trying it out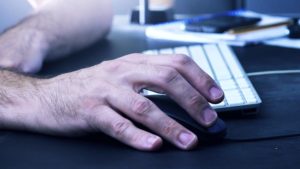 Infusionsoft lets you test drive their software for two weeks. This isn't a great free trial. Many services offer the full month before investing up to $399. However, they do provide some free training with the trial. Their support team is also available online or by phone.
The support team is helpful and learning through the training program will save you from some headaches. Infusionsoft offers so much that it will be hard for new marketers to adapt in just 14 days. The learning curve and short trial are the biggest hurdles for Infusionsoft. Extending the trial to a full 30 days could help customers fully appreciate the software.
The Comparison: Ontraport vs Infusionsoft 2017

Design and Layout
Ontraport was designed for the average person. Basic knowledge of internet marketing will go a long way with their interface. The simple drag and drop customization applies universally across tools. Ontraport's design and layout will appeal to veteran marketers as well. Just because customization is easy doesn't mean it can't create a prevailing sales funnel.
Infusionsoft was created with medium and big businesses in mind. Small business owners may not want to invest the time and money it takes to learn their software. The upfront $299 user training will stop smaller businesses from choosing Infusionsoft vs Ontraport. Once you have learned to use Infusionsoft, you won't want to use another CRM.
Choosing between Ontraport and Infusionsoft comes down to how experienced your team is. More experienced teams will find success using either platform. Less experienced teams will want to go with Ontraport.
So in a head-to-head battle, Ontraport vs Infusionsoft, who wins? In our opinion, Ontraport takes the cake. Mostly, because user experience is essential and Ontraport creates a smooth and natural product to use.
Customization: Ontraport vs Infusionsoft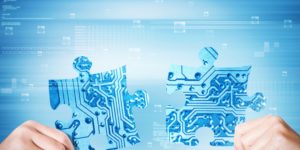 Ontraport is fully customizable. The user experience is smooth and familiar making the learning curve almost nonexistent. The flowchart layout used for custom campaigns is just as easy to use as the email builder. The option to buy more premade templates from other Ontraport users is convenient. Some people even share free premade campaigns! Ontraport offers added customization.
Infusionsoft uses a similar tool for campaign creation although their tool resembles a flow diagram more than a flow chart. The learning curve is big, and the mandatory user training isn't cheap. Setting up your first campaign isn't difficult, but it isn't as intuitive as Ontraport. Buying other user campaigns isn't possible, so you are left with the standard templates.
Ontraport and Infusionsoft have great potential for customization. Which one is going to help you tailor a perfect campaign?
The verdict: Ontraport wins. Both options allow extensive customization. Ontraport's user experience is just leagues above Infusionsoft's
Related: Infusionsoft Alternatives
Collaboration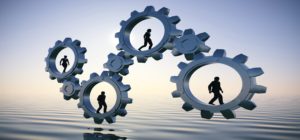 Ontraport offers additional users for $47. The plus, pro, and enterprise options come with extra users. It isn't possible to add users to a basic account. Managing multiple users is simple, and the ability to assign roles is at your fingertips.
Infusionsoft charges you $29 per extra user. The basic business, plus, and premium options also include additional users. Unlike Ontraport, their standard package does have the ability to add users. Changing user access level is possible with Infusionsoft.
Both Ontraport and Infusionsoft charge extra for collaborating.   
The verdict: Infusionsoft wins. If you have a basic account, you can still add users for $29.
Conversion Tracking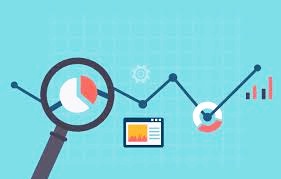 Ontraport lays out engagement data for every step of your sales funnel. You can easily see where conversions are happening. Ontraport's software will rate your contacts based on how likely they are to hit the buy button. Their campaign view shows all the data you need to adapt your campaign and convert more people. Ontraport also offers information on a customer's lifetime value. Setting goals for conversion rates is another excellent feature.  
Infusionsoft also offers real-time tracking. The problem is using the data they provide. If you need your software to work for you right now, you will be disappointed with Infusionsoft. Before creating a responsive campaign, you'll need to complete some training.  The real-time tracking is excellent when you know how to apply the data to your strategy.
Ontraport and Infusionsoft both offer effective real-time tracking.
The verdict: Ontraport wins. Tracking conversion rates is straightforward. It is possible to create adaptive campaigns right away.
Integration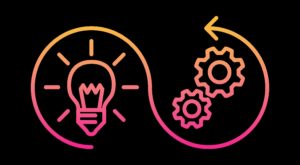 Ontraport lets you connect all the tools you are using right now. Most of the major players in online marketing and e-commerce can integrate with Ontraport. If you host webinars, sell courses, or memberships you will like the options Ontraport has. Don't see what you need? All other integrations are done through Zapier.
Infusionsoft lets you integrate with 1,000s of other services. All integration is achieved through Zapier. If you already use Zapier, then you will have a smooth transition. If you don't already use Zapier, you will need to sign up. The basic plan will cost $20 and includes 20 integrations at a time.
Ontraport offers native integration with many large players. Infusionsoft is dependent on Zapier.
The verdict: Ontraport wins. Not needing another subscription for Zapier helps nudge Ontraport's score over Infusionsoft's.  
Security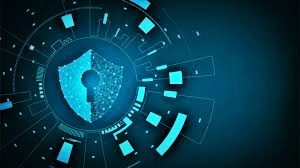 Both Infusionsoft and Ontraport are secure. Ontraport meets all EU and US standards and regulations. Infusionsoft provides more details on their security features.
The verdict: Infusionsoft wins. They provide more details on how they are keeping you and your customers safe.
Pricing: Best Value
Ontraport and Infusionsoft offer the full CRM experience. Most people wonder who offers better value? What are you getting for your money? Well, it's hard to give one answer.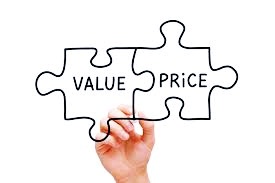 Ontraport is great for all businesses. Small businesses can start with the $79 basic plan. The basic plan comes with unlimited emails and 1,000 contacts, making it perfect for small businesses. Medium-sized companies can look at the plus and pro memberships, priced at $147 and $297, respectively. These options include more features like membership sites and more ways to automate. The enterprise plan comes in at $497. This plan consists of 20,000 contacts and 200,000 emails a month. The enterprise plan includes five users, which is excellent for those who need to collaborate.
Infusionsoft is excellent for large businesses. The basic plan starts at $99 and includes 500 contacts. The basic plan increases in price as your contact list grows. The business plans start at $199 a month with 2,500 contacts and three users. The plus package is $299 and comes with 5,000 contacts. The plus also includes five user profiles. The most inclusive package is the premium plan. It will cost you $399 a month with ten users and 10,000 contacts.
Small businesses looking for big tools will want to use Ontraport. Medium and large enterprises should consider trying both before committing.
The verdict: Ontraport wins. Ontraport has Infusionsoft beat when it comes to pricing.
How Easy is it to Try Out?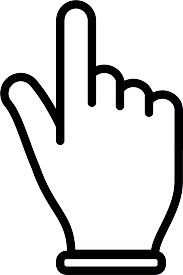 Ontraport has no free trial. They do offer a 90-day money back guarantee and a demonstration to kick the wheels. Some may be hesitant to subscribe to Ontraport without hands-on experience.
Infusionsoft has a 14-day free trial. It's not much, but it beats Ontraport.
The verdict: Infusionsoft wins. Hands-on experience is essential when choosing a CRM platform.
Summary: Ontraport vs. Infusionsoft Which is the Best Choice?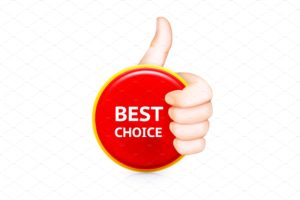 Ontraport and Infusionsoft offer an excellent product for online marketing. Which one you choose should be determined by your individual needs. Big companies with experienced marketers can't go wrong with either one. Small and medium-sized companies will need to take a closer look to decide.
If you need to start generating sales right now, you can start in 30 minutes, with Ontraport. Their user interface is more intuitive than Infusionsoft. There is no need to drop $299 on new user training. You can customize every aspect of your campaign by dragging and dropping. Ontraport has made sure there is no hassle, no fuss, and it's cheaper than Infusionsoft. If you do have issues, the search function and support team should have you covered. Small businesses rejoice because Ontraport is looking out for you!
Now Infusionsoft is no slouch, but the cost may be prohibitive for small businesses. $299 for training is pretty steep. The 14-day trial is great, but not enough time for you to truly learn the software. Plus, Infusionsoft has just as many features as Ontraport. It comes down to your experience. If you are experienced, or you don't mind learning, Infusionsoft may be great for your business. If spending hours learning new software isn't appealing, skip the trial and go with Ontraport.
Ontraport provides an easy to use platform robust enough for the largest businesses. Infusionsoft's learning curve is holding them back from becoming the top CRM platform.