Online Payroll Services – Ranking Our Favorite Online Payroll Services For Your Business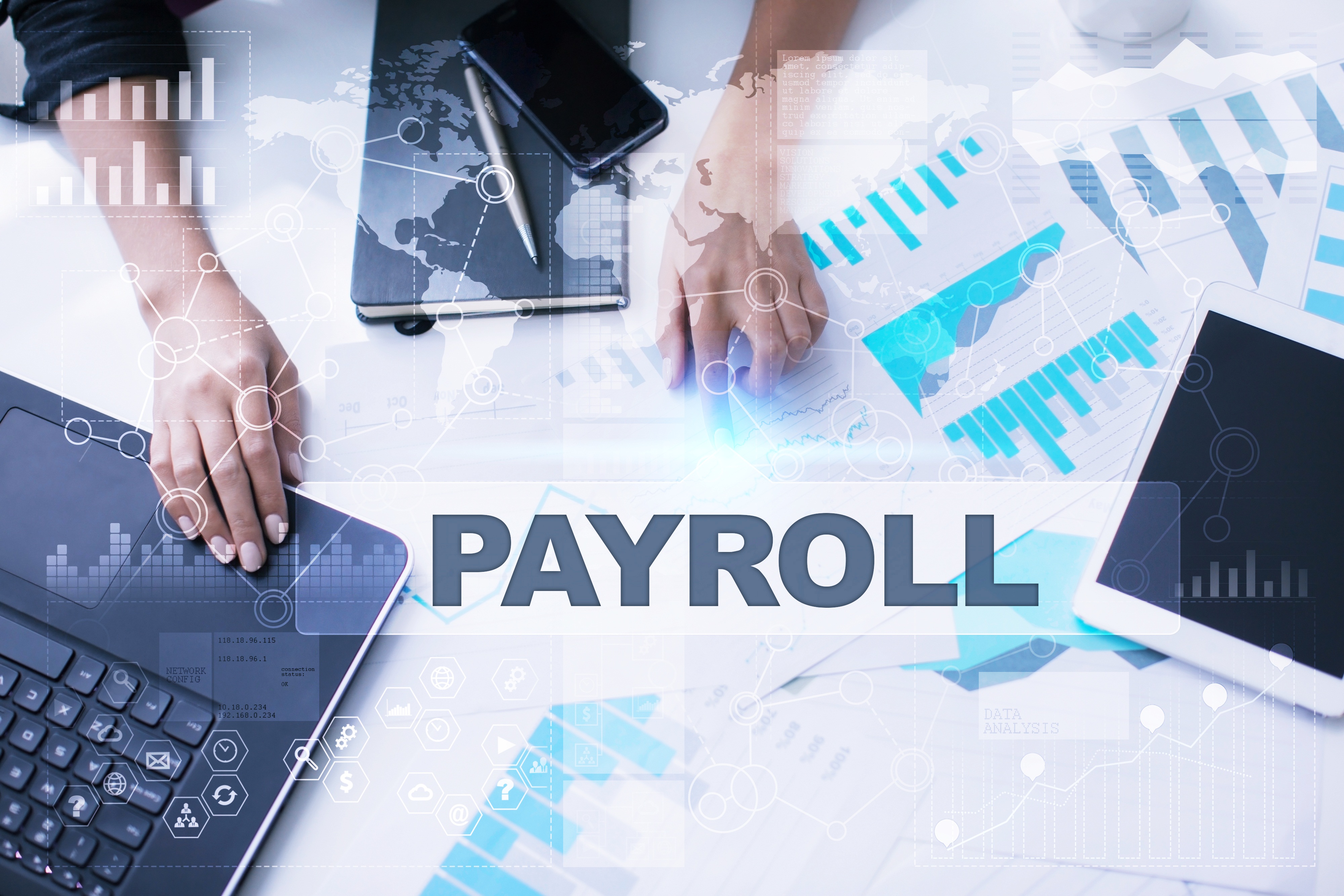 If you own a business, you're probably in the market for some type of online payroll services. After all, getting all your employees paid is especially important, and if it's not done on time, your employees may come after you!
The biggest thing that you need to do as a business owner is make sure that payroll is done correctly and on time. Payroll is how you pay your employees and file their taxes. With each employee comes more things to keep track of. Soon enough, you find that you are overwhelmed and have a hard time completing payroll.
Then the thought comes to hire it out. While this may be an option for some, it may not be the best one altogether. Some people may hire someone to work full-time on their team, but this ends up being fairly expensive. You could contract it out, which is nice because you'll have a local person coming in to get it done, but it is also dependent on one person and is not usually a seamless process. That's where online payroll services come in. They are just like your traditional payroll services that you have been experiencing, but they come with even more added benefits. It creates an easy and stress-free process for you to get payroll finished.
What is Payroll?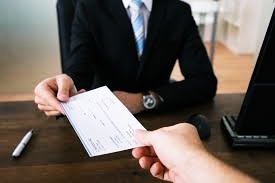 If you are just opening up a business, the word payroll may be a little confusing. Simply put, it's the list of your company's employees. But when it comes down to it, it's a lot more than that. It is the total amount of money you are going to pay your employees in salaries and bonuses. It also encompasses the taxes that are withheld and paid to the government.
When you hire an employee, they go on your company payroll. Whether this employee works for you once or many times, they have to be paid through your payroll. You can keep track of this by hand, but you'd have to calculate all the taxes that need to be paid to the government. And while this may not be too big of a job for those who only have one or two employees, if you are hiring out contractors or more part-time and full-time workers, the numbers start to add up.
Pretty soon, it gets overwhelming to try and remember who is paid what, how much taxes are owed, and whether or not you are paying them correctly. Not to mention, if payroll is done wrong, you could end up in some deep trouble. Because you are paying the government, you have to make sure it is accurate. They will definitely come after that money if you fail to do it correctly! Plus, they add fines and fees that you have to pay every time the payroll is done incorrectly. With ever-changing tax laws and complicated jargon, it's not smart to try and do it yourself unless you're a tax expert.
In the past, a lot of people hired on a payroll specialist. This may make sense for very large companies, but oftentimes, it ends up being pretty pricey to keep one on hand. And with one person doing everything, there is bound to be a mistake here and there. The other thing that people used to do was hire a freelancer or another payroll company to do it all for them. This can be helpful to have someone local, but the nice thing about online is that it is always there. You can access it whenever you need to, and the data is there for whoever chooses to see it. That's why a lot of people are switching to online payroll services.
Top Related: Bookkeeping Tax Services
What Are Online Payroll Services?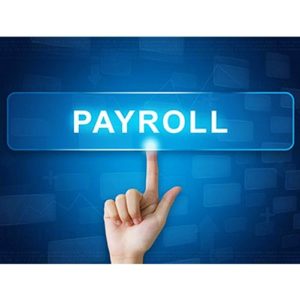 Online payroll services are one of the best ways to get your payroll done. Basically, they will do everything that you need in the payroll world. In fact, they may even go above and beyond depending on what it is you need to get filed. Some payroll services will file your employee's tax information and guarantee it to be error-free, some will keep track of paid time off, workers' compensation, and even paid holidays. Depending on what you need, an online payroll service can help you to get it done.
A lot of businesses are turning toward an online payroll service because it makes the process much more simple. There won't be hours of time that you have to dedicate, and you don't have to calculate any of those employee taxes, which is different for every employee. Soon enough, you're stuck under a mountain of work if you decide to take this on for yourself. That's why it's so great to have online payroll services. There are a lot of companies out there, but each company handles your payroll a little bit differently.
Why You Need Online Payroll Services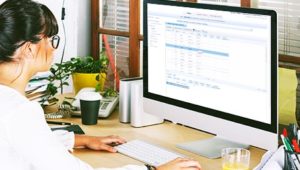 As a business owner, you know that one of the biggest problems that people face is not being efficient with their time. You are constantly spreading yourself too thin and trying to see where you can cut corners and save on some time. Thankfully, an online payroll service is the perfect way to do this. You can get a better payroll with much less work for you.
The reality of payroll is that one person can't know everything. If you aren't constantly studying the always-changing taxes and laws that surround your employees and their compensation, then you aren't up to date on the latest and greatest payroll duties. If you do something wrong on your payroll, you could end up paying a lot of money in fines and fees. This is not something you want to deal with, and most online payroll services actually guarantee their work so you aren't left scrambling and wondering what to do.
The good news is that online payroll is a lot more affordable than having someone in-house trying to get your payroll done. On average, people pay 18% less by outsourcing payroll and switching to an online payroll service. It also takes a lot less time. People can spend hours running payroll, but there's no reason to. An online payroll system can do it all within a few minutes, and you'll just have to run it and press go! It also allows your current employees to work on more important things, which will help your business to grow.
Top Related: Accounting and Bookkeeping Services
As we mentioned earlier, taxes are a pretty big deal. If you file them incorrectly, you can plan to pay some pretty big fines and fees, which is something that you don't want to do. The compliance laws are fairly complex, and they only get harder as the years continue. Every payroll company that will do your taxes for you has tax experts on hand that are constantly looking at these tax laws that are changing, so you won't have to pay the fines.
When the business is data focused, an online payroll provider can help you get access to your data quickly. It will run data and analytics that will let you pull it up anytime and anywhere. These are important numbers to know when you are planning to grow your business, so it's something that you will want to have on hand.
Plus, online payroll services are often a lot easier for the staff. If they need a paystub of have a question about one of their tax forms, they can log on under their own account and see it all listed right in front of them. That means you won't have to go digging around to find everything, but they won't also have to ask you whenever they have a question. And since there are mobile friendly apps that they can access whenever, it takes you out of the equation completely, which is another headache gone.
The Downside to Online Payroll Services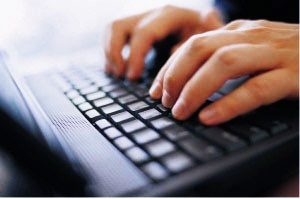 With every great thing comes a few cons with it. While online payroll services have far more benefits than downsides, there are still some negatives to consider. For one, you are giving up your control. A lot of business owners fear giving up their control because they wonder whether someone else can truly do a better job.
There is also the matter of security, and some people don't feel comfortable giving out their employee information to those who are behind a screen that they have never met in person. If the company were to get hacked, the data could be at risk, which is a little bit scary. However, having someone have your employee information hanging out on their computer may be even worse.
Then there's the worry that the company won't get it right. While a lot of companies offer error free guarantees, not all of them do. It'd be nice to sign off the responsibility and hand it over to them, but in the end, you're still responsible. You need to go over the payroll and make sure it was done correctly before you hit submit, so it's important to keep that in mind.
One other downside is that many online payroll services are more of a package deal. This means that they will charge you for multiple services in their base price. While this is great for some, it's not so great for others. You could end up paying for services you don't need or don't want to use. See if you can do away with those services that you don't plan on using at all.
The Best Online Payroll Services
If you're sold on online payroll services (and you should be!) then you're at the right spot. We have the best online payroll services that will benefit your business. We'll list the pros and cons of each provider so that you have a clear understanding of which one will work best for you. To find out more, keep reading!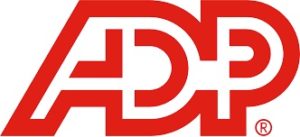 ADP is an online payroll service that is one of the most popular ones out there. They are definitely an industry giant and lead in some of the largest companies. If you are a big company, this is a great choice because they are used to working with a lot of employees. But, if you're not a large company, don't let ADP's reputation for dealing with larger companies deter you. They work with a large variety of businesses of all sizes, and they are a great choice for businesses from a local bakery to a giant tech company. ADP starts off with three different platforms. The first one is the Run platform. This is for companies with fewer than 50 employees. The Work Now platform is for those with under 1,000 employees. If you have over 1,000 employees, you can get on the ADP Enterprise platform.
These three different plans will vary in price, and they will also vary in options. Since a small business may not need as much as a large business, the features are limited. That being said, you can add more features as you see fit. If you're looking for a system that can do it all, ADP is certainly that one.
Pros
Most users said that ADP was very easy to use. The platform is easy to understand and work with, and it makes payroll a very simple process. You can do it online, on the phone, or via the app. The three different platforms will all calculate and file the payroll taxes. It will also deposit and reconcile taxes if needed. This company comes with an error guarantee, so they will pay for the cost to fix the mistake and any fees involved as well.
Payroll isn't the only thing that ADP does. They also have time and attendance, talent management and HR services, which is a huge pro for those who need a HR services.
Cons
Some did say that ADP was more expensive than some of the other payroll services they looked into. You can plan to put up $200 to start, and then pay an extra $2-3 per employee. It also charges every time you run payroll, so it may not be best for those who pay their employees on more than a bi-weekly basis.
Final Verdict
All things aside, ADP is a great company with reviews to back it up. Their customer service is fantastic, and they are definitely one of the best companies to do your online payroll services through.
---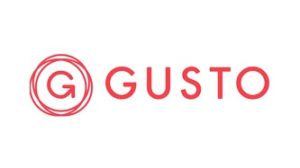 Gusto is another great option for online payroll. They started back in 2012, so while they are relatively new, they've made a name for themselves. The payroll is done all through the cloud, which is nice because you won't have to download software and constantly update things when new laws are put out. It's a great system for smaller businesses because Gusto operates in 23 states. Everything with this payroll system is online, and you can access it from any device. While they can run payroll in all 50 states, 23 states will have features that others do not.
They start with three different pricing plans. They are Core, Complete, and Concierge. Each of them comes with different features, but the Core is the simplest package and the Concierge is the full package with all the features attached.
Pros
This is really easy software to use. It's hailed as the best choice for small businesses because there isn't a huge learning curve, they have great customer service, and it integrates easily with software that you probably already use. Gusto will handle everything you need help with for your payroll. This includes filing the taxes for you and giving you a full history of everything you need. Gusto allows you to run payroll whenever you need to, which is great if you plan on paying contractors or need to reimburse employees. The software will also do check printing for you, which is a nice added benefit. If you need HR services or anything like that, you can go with one of the higher plans and get all of that included. It's also one of the cheaper services.
Cons
The downside to this company is that their higher features are only available in 23 states. It's also a payroll service that is dedicated to helping small businesses. While they can handle larger businesses, it's not the best set up for them.
Final Verdict
If you're a small business owner that needs some help doing payroll, this is a great option for you. You don't get charged each time you run payroll, which is great since you may be paying contractors. While Gusto can handle larger companies, they really shine with the smaller businesses.
---

Paychex is another one of those companies that is considered to be middle ground. They are actually fantastic at what they do, but they handle a little bit of everything. From small companies to large ones, they can easily handle payroll at any size. The data for your employees is all tracked in real time, and it's a customizable app so you can get everything that you want.
Still, Paychex does a lot more than just payroll. They will help you to screen future employees, will look at the job cost, take out garnishments, do scheduling, and even check that you are compliant. In addition to that, it will also do your payroll. How much you want done with their customer service is up to you, but it's important to keep in mind that Paychex is usually used as more of a bundle package that people use for more than payroll. If you're looking to use it for just payroll, it may not be the best option out there for that.
Pros
Most users were very happy with Paychex because they felt like they had peace of mind with it. There are hardly ever any errors, and if there are, Paychex takes responsibility for them. The users also hailed Paychex for their amazing customer service. Anytime you have a question or need some help understanding the system, they are there for you. You are assigned a payroll specialist that goes over your money with you, so you never have any mistakes. With complex state and local taxes, Paychex goes above and beyond. They will make sure it always makes sense to you before they file, and once everything is figured out, the process becomes easier than ever.
Cons
A lot of users complained that the data on Paychex isn't as good as other online payroll services data. They don't keep an in-depth history like many of the other services, which may be troublesome for those who are trying to have accurate data.
Final Verdict
If you are looking for a payroll service that can do a little bit of everything, this is a great option. They offer so much more than just payroll, but they succeed at that as well. It's something to keep in mind if you need more!
---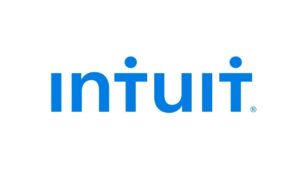 Intuit is really one of the original online payroll services. They do a great job for medium-sized companies who need to run payroll. Because they have been around for so long, they have the most reviews. While people are generally happy with them, there are some people who have complaints. As we mentioned earlier, Intuit is really great for small to medium sized businesses. This is because they have so many different plans and you can add on anything extra that you need.
Their plans start at just $29 a month and go up to $109 a moth. They easily integrate with other softwares like QuickBooks, so getting all your data and information input is really easy. It's an automatic transfer, which means you don't have to be hands on with it at all. This is a very budget friendly company, but that doesn't mean that they skimp on quality. Most users were thrilled with how easy to understand and use this payroll service was. The varying price points make this is a great first option. Plus, if you aren't sure whether or not this would be the best company for you, they offer a free trial for 30 days, so you could run payroll and try it out.
Pros
The free trial is definitely a benefit because you essentially get to try it before you buy it. It is the perfect payroll solution for anyone who needs to just run payroll for their business. However, they do have other options that you can add on as well. But, since those options aren't included right off the bat, this payroll service is very budget friendly. They can do just payroll for you, or they can handle all your payroll tax needs as well. Depending on what you want, Intuit can make a plan for you. You will be assigned a support person that will be there every step of the way whenever you have questions. This is a great way to make sure that you are learning correctly and getting the best use out of the software.
Cons
Of course, there is a downside with any software. The major cons that most users describe with this software is that it can get expensive. You pay the base price and then anywhere from $2-4 per employee. This can quickly add up depending on how many employees you have.
Final Verdict
If you are looking for an online platform that will seamlessly integrate with software that you already use, this is a great choice. It works well with QuickBooks, is perfect for small to medium sized businesses, and they have great reviews and customer support.
Top Related: Quickbooks Bookkeeping Services Review
---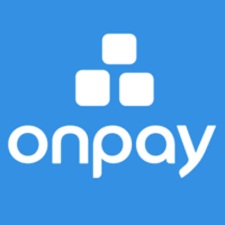 While Onpay isn't the number one online payroll services we would recommend, they still make our list for their ease of use and accessibility to more features. It originally got some slack when they first opened because it was fairly hard to use and the platform didn't do very well for those who tried it out. Thankfully, they took some time to revamp their whole set-up, and it's really changed for the better. Now, it's much faster and can do everything that any other online payroll service can go.
The nice thing about Onpay is that it is really customizable. It isn't hard to get the features that you need, and you can always add what you think you will need down the line. You can run as many payrolls as you need to throughout the month, which is a huge benefit to those who have to pay contractors or other employees that don't run on a traditional twice a month basis.
Pros
The nice thing about Onpay is that it is relatively affordable. They start out at a $36 a month base price, and you pay more depending on how many employees you have and what other features you plan to use. You can do unlimited payrolls, which is helpful for all businesses, and it's really fast. Payroll can be run in two minutes, so you'll have to dedicate very little time to it. Onpay also keeps a ton of data for you with the employee records. You will be able to check out this history whenever you want and keep it for future data and comparisons. The dashboard is really easy to use for both you and your future employees. They can log in whenever they need to see what's going on with it. You can pay flexibly and there are a lot of different deduction options to choose from when you are setting up your employee's records.
Cons
One big downside to Onpay is that they are not available on the weekend. Most other companies have support on the weekend, so if you think you will need help on Saturdays or Sundays, another company may be best. Also, some of the screens are hard to view and react to. There should be a few more reports that employers could benefit from as well, and hopefully they will continue to add those as time goes on.
Final Verdict
This is a great option for those who want to save a little bit of money. They allow unlimited payrolls, which is a huge benefit, and they can pretty much do everything that other online payroll services can do. They should definitely be a service to keep in mind.
---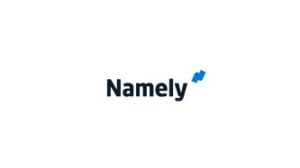 Another option for an online payroll service is Namely. Namely is a very good payroll service, but it is also so much more. Usually, people go with Namely if they are already using them for HR support because that's what they originally were. If you use Namely for your HR, it only makes sense to use them for payroll. While they may be a bit more expensive than some of the other options, they are really a full service type of payroll that does everything from pay your employees to manage the taxes and HR information. This is a great option for those with large companies that need a little more support and attention than the smaller ones.
This is not your typical payroll software and it is really easy to use. The dashboard is very easy to understand and it's not very cumbersome. It's very modern looking and easy for any business owner.
Pros
Their customer service truly is next level. Their reps are always there if you need some help or support, and there is never anyone that won't be happy to help you. To make matters easier, they set you up with a rep that will be there for you so you aren't constantly being thrown back and forth between other reps. Another great benefit is that you can customize your reports in a PDF or Excel format, which means they are really easy to download and share should you ever need to.
Cons
Some users said that it can get a little tiresome to input all the new information for new employees. You have to manually put in their paid time off and things like that until they are integrated fully into the system. This can take a lot of extra time, so it's something to keep in mind.
Final Verdict
If you are wanting something more than just payroll and you have a fairly large company, Namely is a great choice. While it may not be as user-friendly as some of the others on the list, it is definitely the best for larger companies that need to run payroll.
---
Keep in Mind
In the end, every business is different. What may work for some won't work for others. It's important to keep track of everything you need in online payroll services. If you are looking for something basic, our top few picks are great choices. They can get the job done without having too many confusing extra frills added. But if you want something a little more in depth, look for an option that allows you to customize like Namely.
The best way to determine if a software is best for you or not is to call and talk to the reps on the phone. A lot of times, you can get a free trial so you can see the platform before you buy. This is a great way to determine whether or not you can see yourself using the platform on a weekly basis. Trying it out is really the only way to know for sure whether or not it will work for your company.
With the different industries and different sizes of companies that we all have, not every payroll service will work for you. Some are going to be a better fit than others, and it's important to figure out what matters most to you. A few companies may need more customer support, and others may need an error-free guarantee. Talking to an actual rep on the phone and getting those details sorted out can help you pick from the top choices above.
Online payroll services are nice because they make the process of running payroll so much faster. No matter which service you choose, you can count on saving some time and money in the long run. It won't take you nearly as much time to run it, and you won't have to think about it the rest of the week. The data it will give you back is truly invaluable, which is why so many people are turning toward online payroll services.
To figure out which online payroll service will be best for your company, try them out. Once you get a feel for what is and what isn't important to you, it's easy to see which of the platforms is more user-friendly than the rest of them. Just remember, what works for some may not work for you. You'll want to really try them out for yourself to decide. But, we did the research for you, and gave you the best online payroll services to choose from! No matter which one you choose, we know it will be the best one for your business.