Online Bookkeeping – Looking At Great Online Bookkeeping Options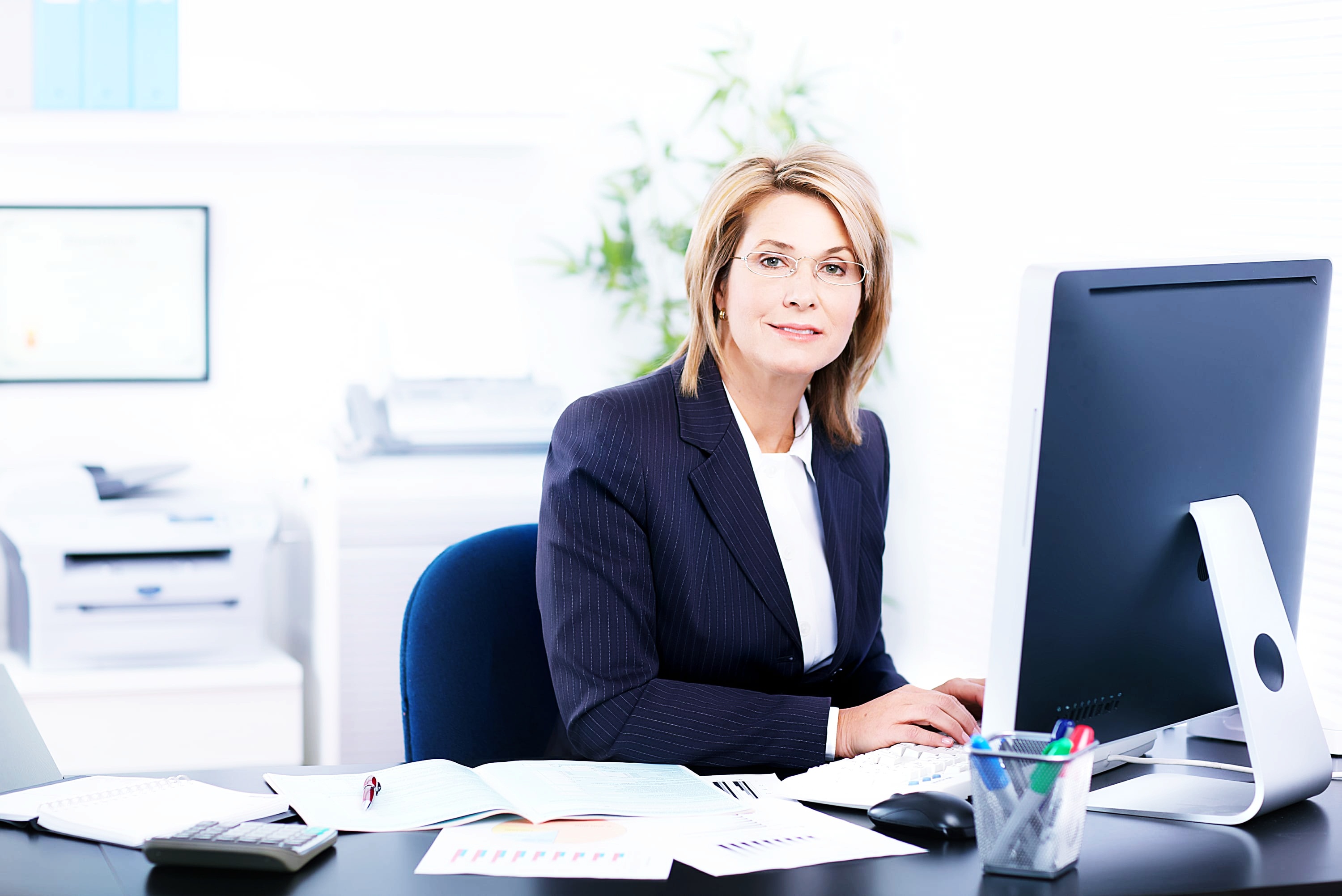 What is online bookkeeping?
Online bookkeeping refers to a person or business hiring a company which will manage their company's finances, instead of doing it themselves or having a bookkeeper whom they are able to meet in person on a regular basis.  
Regardless of the size of your business, there still must be bookkeeping to keep finances in order.  Whether you do this yourself, hire someone, or completely outsource the duties, it still must be done.  Historically, when people think of a bookkeeper they think of a person in a tiny, musty office punching away at their client's numbers and providing projections.  
Technology has opened up the door for many aspects of business to now be completed online that were once thought never to be replaced by direct human-to-human interaction.  In fact, some of the most intimate careers are now shifting online. One such field which years ago no one would have ever thought to move online is social work/services. Therapists and social workers now can communicate with their clients via phone, text, email, and Facetime/Skype.  Some studies have found that both therapists and patients prefer technological means compared to the traditional in-office setting, as they are able to open up more and don't feel as intimidated.
A person or business may now find bookkeeping services online which will manage all their finances.  Just a few years ago, it was viewed by many in the business world as trendy; however, the tide has shifted, and now online bookkeeping is viewed as a completely normal business practice.  Actually, a lot of businesses prefer their bookkeeper to be online, particularly younger generations who grew up trusting technology more than their older counterparts who have always managed their finances themselves or had a bookkeeper nearby they could actually meet and discuss practices.
Top Related: What Is Bookkeeping
What are the advantages of having an online bookkeeper?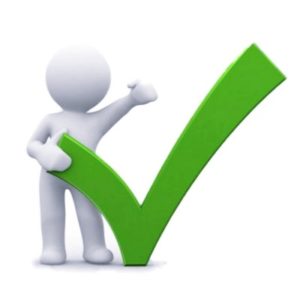 Typically, online services cost less due to a number of different reasons.  The first reason online bookkeeping services are cheaper is that there are no travel or mileage costs.  All transfer of data and information is done 100% online, and the company never has to pay staff for traditional costs associated with travel.  Also, because online bookkeeping is done through an independent third-party company, there are no fringe benefits (health, dental, vision, paid time off), FICA, workers compensation, or other expenses traditionally associated with in-house employees.  Finally, there is no need for office space for an in-house bookkeeper. It is impossible to give even a rough estimate due to the cost of office spaces varying in both geographic location and neighborhoods, but a business may expect to pay a couple hundred dollars (more rural settings) a month to more than a thousand dollars (more urban settings).  Freeing up these funds will allow a business to allocate them to other priorities or to simply increase their bottom line. Both are good business practices!
Another advantage of online bookkeeping is that it is very convenient.  Gone are the days of having to send documents through the post office (postage can be expensive as a standalone expense!) or jumping in your car to travel to the bookkeeper's office to deliver the documents.  Both traditional methods cost time and money which could be utilized in a variety of other ways.
With online bookkeeping, your only expense is to have an internet connection which you likely will already have if you're operating any form of business today.  Additionally, most online bookkeeping services offer direct chat options or Facetime/Skype with their clients if a business owner still yearns for that more personal connection yet also prefers cost efficiency and convenience.  
Speaking of convenience, if you are using an online bookkeeper, all your company's finances are available at the click of a button once you log into your account.  Anytime day or night you want to check in on your company's finances, you can, granted you have access to the internet. The days of having to sift through bulky and boring folders are gone with online bookkeeping.  
What's even better is that if you are seeking something specific in "the books", then you can use a search engine feature offered with some online bookkeepers which can quickly sift through pages and pages of finances to find what you're looking for.  Don't worry about having to spend hours of looking tirelessly through pages searching one specific thing when this type of software can locate it immediately and with ease.
Expertise is also an important factor.  Make no mistake that the quality of work and expertise of an online bookkeeper is no different than that of an in-person bookkeeper.  An online bookkeeper is not a graphic designer, telemarketer, or another person who lacks the skills needed. Rather, these are professionals with extensive knowledge and experience in finance and accounting.  The only difference in skills between an online bookkeeper and traditional (in-person) bookkeeper is the mode which you communicate and how business is conducted.
If you still keep your company's financial information on paper, then you're already aware of how much space those boxes occupy. If you do not have the space, the storage costs associated with keeping them in case you need them can be substantial.  Accessibility and storage are extremely important for nonprofits and government agencies due to public record statutes. Most grants require agencies to keep such records available for inspection for a minimum of five years. This can result in a lot of boxes, lost space due to storage, or cost to store the boxes.  Online bookkeeping allows all data and transactions to automatically go on an online storage system, something like the Cloud which most people are familiar with.
Efficient invoicing is also an attractive benefit of online bookkeeping.  A lot of businesses have regular invoices which need to be sent in a timely manner to their clients.  Any business owner realizes the importance of sending invoices out on time in order to receive payment for services or goods rendered.  Unfortunately, and very true with smaller businesses, processing and sending invoices is difficult and can be very time consuming, even for seasoned professionals.  Online bookkeepers relieve this stress by increasing probability of sending invoices out in a quicker manner. Thus, the result is payment being made more quickly.
Productivity and income generation may both are increased for smaller companies by using online bookkeeping.  Having to continuously track paperwork is both difficult and very time consuming. These tasks can take up a lot of employee time and leave employees frustrated.  Sadly, when things like this occur, functions of the daily business and responsibilities will suffer. With an online bookkeeper, you and/or your employees can focus on important duties and income generation.  For instance, wouldn't you rather have one of your staff focused on a potential new account which would generate more income for your business compared to having them look for and track down an invoice dispute?
Top Related: Small Business Bookkeeping
What are the disadvantages of an online bookkeeper?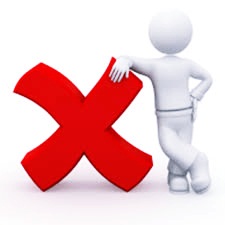 As with most things in life, there are pros and cons to everything, and online bookkeeping is no different.  One disadvantage of using an online bookkeeper over a traditional/in-person bookkeeper is that you are 100% dependent upon an internet connection.  Even the best internet providers and the optimum internet speed package will suffer problems at some point. I'm sure every person reading this article can recall a recent experience where they could either not access the internet at all or their internet connection was so slow, it was not usable.  This may be worrisome for some business owners that deal with time-sensitive information, or if an emergency was to occur, there may be a slight wait until an internet connection has been re-established.
There is also a risk of sharing anything over the internet, as data may become corrupted or stolen.  This includes any email or document you share with anyone online, and your company's finance information is no exception.  While most online bookkeeping companies have adequate antivirus and firewall protections, which will significantly decrease the possibility of a data breach, hackers are continuously coming up with new ways to work around those things.  Even though the risk is very little, be cognizant that anything you share online is suspect to being stolen by a hacker.
The final disadvantage of having an online bookkeeper for your business is the provider is not an actual employee of your company.  Having an employee within your actual company means that you get to actually train and mold them in your direct image of what you think it means to conduct the work and learn the culture and values of your business.  Online bookkeepers may have a base understanding of your company, such as knowing it deals with construction, but the intricate details which all employees within the company know will be lost with an online bookkeeper.
How to Search for an Online Bookkeeper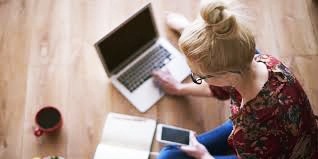 Hiring the right bookkeeper is one of the most crucial aspects of your business.  Bad bookkeeping will distort your company's finances, delay invoices being paid, and may even land the company to legal problems such as incorrect taxes.  Hiring a bookkeeper in-house, one who will be a direct employee of the company, is easier than hiring an online bookkeeper. When searching for an in-house position, you get to meet and speak to a person as well as read non-verbal cues such as body language.
While hiring an in-house employee for bookkeeping may be easier than hiring an online bookkeeper, as exhibited previously in this article, there are many more pros associated with an online bookkeeper compared to an in-house one.  However, there are techniques and methods you may use in order to improve your search for an online bookkeeper, increasing probability that you'll land the perfect fit.
First, you should go to several different online bookkeeping websites to learn about services, values, and you will also likely get a rough estimate of the price.  Be prepared as some online bookkeepers do not publish their prices because they will need to collect more information about your company (number of clients, total sales, etc.) before they can provide a quote.  Don't automatically write off these companies that do not publish prices online, as often they do need more information to customize a quote for services ideal for your business. There may be two or three which really stand out to you to contact for more information.
With information readily available at your fingertips, it's strongly encouraged to read customer reviews about the online bookkeeper.  In today's consumer market, it's rare that a person will order something online for the first time without reading previous customers' reviews about a product or service.  Some people report that after they look at the price of a product or service, they immediately go to customer reviews and completely skip over the specifics of the product or service.  They state that if it doesn't have a high numerical rating with an adequate amount of reviews, they won't even consider purchasing that product.
Same thing goes with restaurants.  Be cautious of companies which do not have stellar reviews.  A company's website may look perfect with prices too good to be true, but there may be problems with their customer service, contractual issues, or something else hidden which has caused the large amount of negative reviews.
YouTube may be utilized more than just an avenue to watch videos for entertainment purposes.  Some people will post reviews and informational videos about products and services. It's recommended to search for that company's name on YouTube and see if any videos appear.  If so, this can provide you with an in-depth look of what their system looks like. It'll give the opportunity to see if it's user friendly and something you would be interested in purchasing.  
Video reviews are more helpful than just reading them.  As technology and online companies are continuously updating and improving their products, make sure that the video you are watching is the most up to date and the actual product you're researching.  A video reviewing online bookkeeping or other technology published a year or more prior is likely outdated.
Finally, you need to get an idea of whether they provide online bookkeeping services to other companies like yours.  This does not mean a direct competitor to your company; rather, see if they serve other companies in the same industry.  If you own an engine repair company but the online bookkeeper's clients are nonprofits or government entities, it may signal a red flag.  Bookkeeping responsibilities vary depending on the industry, and the more clients and/or experience they have with similar companies like yours, the more likely they will be able to provide you with the services you need.
Top Related: Bookkeeping Tax Services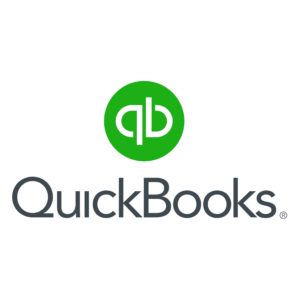 QuickBooks is one the most well-known bookkeeping software packages both offline/standalone and for online services.  There are three plans which are available to purchase for online bookkeeping.
The first option is Simple Start for $10.00 per month.  Features of this service include:
Track income and expenses.
Invoice and accept payments.
Track sales and sales tax.
Enhanced payroll for $19.00 per month plus $2.00 per employee.

Full payroll service is $49.00 per month plus $2.00 per month.
The second option is the Essentials at $17.00 per month.  Features of this service include:
Track income and expenses.
Invoice and accept payments.
Track sales and sales tax.
Multiple users within your company.
Ability to track employee time worked.
Enhanced payroll for $19.00 per month plus $2.00 per employee.

Full payroll service is $49.00 per month plus $2.00 per month.
The third option is the Plus version that is $30.00 per month.  This is the most popular choice among QuickBooks customers. Features of this service include:
Track income and expenses.
Invoice and accept payments.
Track sales and sales tax.
Multiple users within your company.
Ability to track employee time worked.
Track numerous ongoing projects.
Create and manage budgets.
Enhanced payroll for $19.00 per month plus $2.00 per employee.

Full payroll service is $49.00 per month plus $2.00 per month.
All plans come with the ability to capture a receipt with your phone and can immediately link it in the software as an expense.  QuickBooks online even offers advice on its website for specific industries as to how they can best utilize the software. The industries include 1) new businesses, 2) professional and field services such as architects, landscapers, and wedding planners, 3) product sellers such as in-store, online, or wholesale, and 4) nonprofit organizations such as charities, religious groups, and private foundations.
Related: Quickbooks Bookkeeping Services Review
---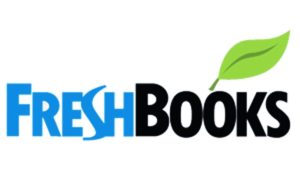 FreshBooks is an online bookkeeping service which is also well-known and has been featured in numerous prominent business magazines.  FreshBooks is for self-employed individuals as well as agencies, firms, and numerous types of consultants.
FreshBooks has several features it highlights which are covered in this section below:
Invoicing
The company already has numerous invoice templates available where all you have to do is insert your company's information and even a picture, and it will automatically generate a template.  This provides your invoices with a professional look sure impress your customers. Remember, perception is often reality!
Credit card payments from clients are easily able to be made via this software.  This cuts out waiting for check to clear and time going to the bank to deposit them.  The company estimates that a company's clients who pay with credit cards often make payments on average of 11 days sooner than those clients who still pay with a check.

The software also provides the capability to set you and your staff reminders about charging a client's credit card or other important needs.  Or even better, you can have the software directly send a reminder to a client notifying them of an upcoming automatic payment to their credit or that they have a past-due balance owed.  The customization is endless with this feature.
Creating Estimates
There are numerous templates available which you and/or your staff can use to send quotes and estimates for potential projects.  A customizable proposal that looks professional will provide the appearance needed to hopefully boost the reviewer's perception to score your proposal higher than other applicants.  You'll be able to clearly outline the scope of the project, and estimate timeline and other deliverables.
Grants the ability to track estimate status from the very beginning all the way to acceptance.
An estimate can easily be turned into an invoice.

The client can automatically accept the proposal via the software as well as provide direct feedback or questions.
Project Management
Allows for enhanced collaboration with your team members to keep the project on track.
Grants ability to incorporate your employees, contractors, and any other relevant partners into the software for a specific project.  Even better, you have authority to decide which person has access to what files.
All a project's files will be stored in one centralized, web-based storage area.  This will eliminate time sifting through multiple folders on your desktop or old emails searching for that exact document.
Online chat is available to all those in the project which provides a written record of correspondence.
Due dates may be signed to unique individuals.

Rates or hours on a specific project may be assigned and tracked.
Numerous Features from Mobile Devices
Staff can create and send an invoice from the project site immediately upon completion by entering only a few required fields.  No more having to bring everything back to the office and then wait another day or two until the invoice is created and sent. This process can take even longer if it actually has to be mailed through the post office!
If you are buying supplies or lunch for a client, then you can take a picture of the receipt with your phone, and it can be automatically be integrated into expense records.
A lot of small businesses are constantly on the move in the field doing work themselves, supervising employees, or attracting new clients.  The mobile app allows you to stay in constant communication with your clients about projects or invoices.
Notifications can be set up to notify identified employees of when a client has viewed their invoice or when an invoice has not been paid by the due date.  Get a notification that a client has not paid their invoice and give them a call right away!

Since FreshBooks is a web-based software, you can use a variety of devices such as a desktop, laptop, phone, or tablet, and the information will sync across all.
Reporting
Eliminate the hectic and stressful duty of preparing for annual taxes.  The software will have everything ready for you and/or your accountant.
Easily read sales tax summaries to see all sales tax payments and collections.
Easily read the balance sheet exhibiting assets, debts/liabilities, and equity.
View and learn your business' spending and earning habits to see both where your money is coming from and going.  
View color-coded breakdown of spending by specific categories.
View profit and loss reports.

View bank reconciliations.
---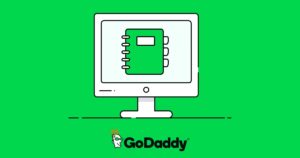 While GoDaddy is most famous for its website domain hosting, it also offers an array of other essential functions for a business including online bookkeeping.  GoDaddy's online bookkeeping is able to import all your business accounts such as Amazon, eBay, Etsy, PayPal, and others which will generate up-to-date income and expense reports, profit and loss statements, and others.
Once you have created your account and selected your plan, which will be covered later in this article, you will be asked to connect all your business accounts (examples provided in the previous paragraph).  Each night, GoDaddy will import all transactions. This is a huge stress reliever and time saver as it eliminates the need for manual entry!
Another positive aspect of GoDaddy's online bookkeeping is that there is no software to install or update.  In the rare and unexpected event of your computer crashing or being stolen, all your company's financial data is safe, secure, and accessible once you log in using another device.
Preparing annual taxes is often one of the most tedious duties of any small business owner.  GoDaddy's online bookkeeping software was designed with this in mind to make this process easy.  The software automatically categorizes every transaction into the various IRS tax categories. Whenever you're ready to start on your taxes, simply print the Schedule C worksheet and send it to your accountant, or enter the data into the tax preparation software directly.
GoDaddy's online bookkeeping allows you to choose from three different levels.  A brief detail of each is listed below so you may review and decide which one best fits the needs of your unique business:
The first option is Get Paid.  This starts at $4.99 per month and allows for the following features:
Accept payments through mobile devices
Create current year business reports
The second option is Essentials.  This starts at $9.99 per month and allows for the following features:
Accept payments through mobile devices
Unlimited business reports (upgrade from the previous feature)
Export important tax worksheets such as the Schedule C and sales tax
Automatically import all bank and credit card transactions

Automatically import sales data from various other online website accounts such as Amazon, PayPal, eBay, Etsy, and more
The third and final option is Premium.  This starts at $14.99 per month and allows for the following features:
Accept payments through mobile devices
Unlimited business reports (upgrade from the previous feature)
Export important tax worksheets such as the Schedule C and sales tax
Automatically import all bank and credit card transactions
Automatically import sales data from various other online website accounts such as Amazon, PayPal, eBay, Etsy, and more

Recurring invoices (primary difference between this and the Essentials option)
---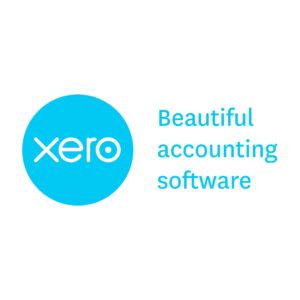 Xero is another online accounting and bookkeeping company which has over one million subscribers.  This software also allows for integration with popular applications and software businesses use such as PayPal, Squarespace, Microsoft, Google, and more.  Currently, there are more than 700 unique business applications which Xero can integrate with.
Xero is focused on providing online bookkeeping to a plethora of different industries.  Their website is extremely detailed, explaining how each sector would benefit from the Xero online bookkeeping.  If your industry is listed below, then it's recommended that you visit their website to learn more information. Industries include:
Nonprofits and other charities (501c3)
Construction (including project management)
Any form of small business
Manufacturing and other assembly line
The company has three different options which you may choose from dependent upon your company's need.  However, all three of the options provide the following:
Ability to use mobile apps to reconcile transactions and send invoices while you are away from your office.
Send online invoices to customers.  Additionally, you can establish the settings to inform you when a customer has opened your invoice, so you know they received it.
You can invite other staff and even your accountant into the software for a holistic approach in managing the company's finances and taxes.

Full-service payroll is also available.  The pricing starts at $39 per month and then adds $6.00 a month per person on your payroll.
The first option is Early.  This package starts at $9.00 per month and allows for the following features:
Send five invoices and quotes
Ability to reconcile up to 20 bank transactions
The second option is Growing.  This package starts at $30 per month and allows for the following features:
Unlimited invoices and quotes
Unlimited bank transactions
The third and final option is Established:
Unlimited invoices and quotes
Unlimited bank transactions
Variety of different currencies
Capture and manage claims

Project management features which allow for tracking project time and costs
Top Related: Xero Bookkeeping Review
---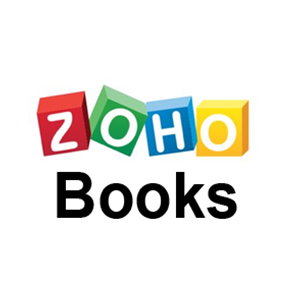 Zoho Books is an online bookkeeping software designed for an integrated user experience.  Features of Zoho Books include, but are not limited to, the following:
The ability to create customized invoices that integrate your company's logo will amaze your customers.  With this software, customers may choose to pay via cash, check, or online by means such as credit card. Additionally, you can establish automatic payment reminders which will be sent out to your clients.  Invoices may also be set up on a recurring basis for regular customers.
Zoho Books offers an online client portal once you have registered them in your system.  They are able to log in, view and verify their invoice(s), make immediate online payment, and to provide customer satisfaction.  Also, registered clients or potential clients are able to view estimates on potential upcoming projects as well as engage in online discussion boards regarding the project.
Expense management is a crucial aspect to any business owner.  Zoho Books show you in real time where your business stands, allowing for short and long-term decisions.  Track your bills, watch where your money is going, and record customer credits. Your company accountant will also appreciate this feature as the software allows for the attachment of bills, receipts, and credit notes to all associated transactions.


Project management is also an important feature offered by Zoho Books.  It allows for time logging, role-based access to track time, expense records by each project, and invoices attached to each specific project.  This is especially useful for companies which have to manage multiple ongoing projects to ensure that all billable hours to each project are accounted for.
Zoho Books offers three packages which a business may choose from which will best fit their needs.  The first package is the Basic at $9.00 per month. Features of this plan include:
1 company user and 1 accountant
The second package is the Standard at $19.00 per month.  Features of this plan include:
2 company users and 1 accountant
10 automated workflows/modules
Includes all features of the Basic plan plus the following:

Ability to pay bills

Authorize vendor credits

Reporting tags

Purchase approval

Text notification regarding invoices and other important functions.
The third and final package is the Professional, and it is $29.00 per month.  Features of this package include:
10 users (1 which may be the accountant)
10 automated workflows/modules
Includes all features of the Basic and Standard packages plus:

Purchase orders

Sales orders

Inventory tracking

Custom domain
There are also add-ons which may be purchased.  The add-ons can be added to any package. Add-ons include:
An additional user may be added for $2.00 per month.
"Snail mail" credits which are $2.00 per credit.

Auto-scans for $5.00 per month and you'll receive 50 scans.