Facebook Ads
If Profitable Pineapple will assist in managing your Facebook Ads for your account follow the steps below.
---
1. Go to Ads Manager Settings. You may be asked to re-enter your password.
2. Under Ad Account Roles, select Add People.

3. Enter the name or email address of the person you want to give access to.
4. Use the dropdown menu to choose their role and then click Confirm.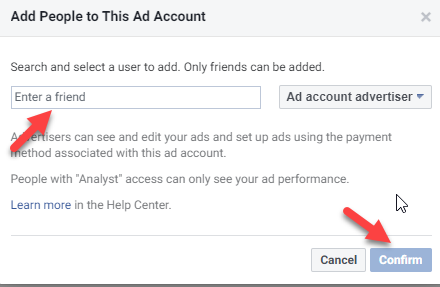 5. Please add the emails/people below:

wertzjordan@gmail.com – Jordan Wertz
drtravis@profitablepineapple.com – Travis Zigler
[Fiduciary Account Manager]
* Please submit access for the Fiduciary Account Manager. This can be found in your OnBoarding Welcome email. *