NEW TOOL Helps Find The Best Suppliers On Alibaba | Guide for Amazon FBA Sellers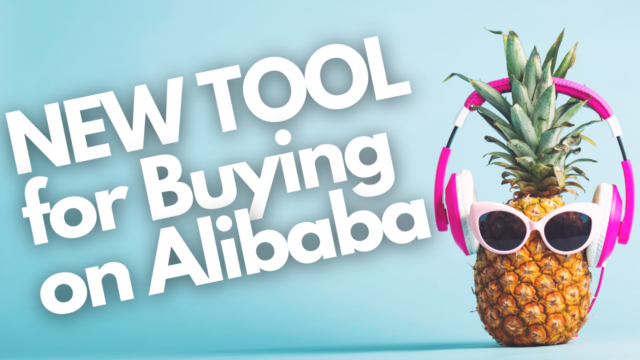 What is the one thing that all entrepreneurs (and quite frankly humans) are short on?
Time…
Helium 10 has come out with another great tool with their FREE Helium 10 Chrome Extension to save you a TON of time when it comes to sourcing products.  
Once you've figured out what product you want to come out with and are on the search results page on Amazon, we need to find a supplier. The number one site in the world to find suppliers is Alibaba.com.
I'm going to show you a step-by-step guide on finding your supplier while still in the Amazon search results. 
1. Download the FREE Helium 10 Chrome Extension 
2. Click the Helium 10 Chrome Extension  and click Xray.  
3. Click the button source on Alibaba and you can start browsing Alibaba from the Helium 10 Chrome Extension
4. Basic filters for search on Alibaba include price, MOQ (minimum order quantity), and Vendor Rating (5 star maximum)
5. More advanced filters include supplier country, vendor type (manufacturer or a trading company/middle man), age of the account (how long the supplier has been on the Alibaba platform), only ready to ship products so you don't have to wait for product, and you can select only verified suppliers (suppliers verified by the SGS Group). 
All this can be done while you are still on Amazon by using the Helium 10 Chrome Extension saving you a massive amount of time. 
You can also view more on Alibaba.com and pop open a new tab to see all the search results.
As most of you know, Helium 10 is our main tool that we use for Amazon.  I am an affiliate for Helium 10 because I love and use the tool.  I actually make most of these articles and videos as a how to guide for my team.  You can get 50% off your first month trying Helium 10 or 10% off for life using this link.