7 Easy Step Clickfunnels Tutorial to Start Making Money Today [Free]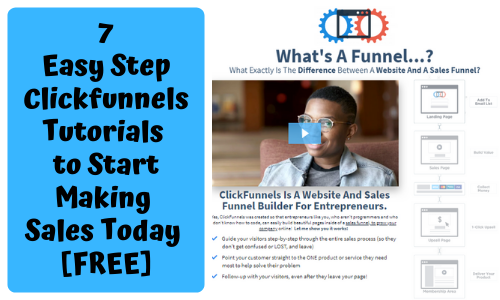 Clickfunnels isn't the easiest marketing service to get into because it requires a little bit of experience and knowledge to get right. That can deter some people from taking part in it because it may feel overwhelming to be thrust into such a service without any know-how. Clickfunnels tutorial itself does a pretty decent job of letting you know exactly how to set up the funnels and what to do with them but one thing that we found lacking was a step by step guide on how to set up the funnels that you want so that you can start earning passive income today.
Step 1: Website vs. Sales Funnel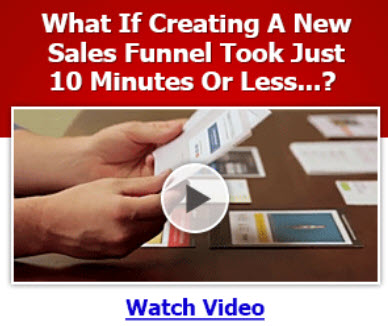 The first step that you need to take with Clickfunnels is recognizing the difference between a website and a sales funnel. The main difference lies in the content that is provided. A website will contain a lot of information but it will be presented in an objective way. It will give readers information but it will not be persuasive. Sales funnels, on the other hand, are designed to be as persuasive as possible. This difference is important because it will allow you to decide whether the online page that you have made is a funnel or just a web page. To make a good sales funnel you usually need to be brief (there are exceptions) and convincing. You need to let people know what you are offering and how they can take advantage of that. That is the only way that people will actually act on the funnel and make purchases from you. So step one is recognizing what makes a good sales funnel and keeping all those things in your mind as you move on to step 2.
Step 2: Set Up Your Sales Funnel
The second step involves the actual set up of the sales funnel. Since we're talking about Clickfunnels, all you have to do in order to set up a sales funnel is to use the drag and drop editor coupled with the existing templates in order to make a sales funnel that caters to the audience that you want to target. In this step, it is important to keep the things in step 1 in mind because it is the only way that you will be able to make a sales funnel that attracts buyers and results in sales.
Step 3: Market Your Funnel
Your work is not over when the sales funnel is built, in fact, it is just beginning. Now that you have made the sales funnel, you need to market it appropriately. It is the only way that people will know that your funnel exists and offers a service that they are interested in. The two essential marketing tools that you will want to invest in are Facebook and email marketing. Both of these facets cater to different audiences but are extremely results-driven. You won't find marketing avenues better than these and with Facebook's rise in the online marketing industry, you might want to invest a little bit more in Facebook.
Don't overdo it, though, because that will lead to two main problems. The first is that it will cause people to shy away from a company that is overtly advertising. People will get annoyed and won't want to know what you have to say. The second problem that will cause is the immense marketing budget that you will have to invest in just to put your name out there. But in addition to Facebook, you should also set up an email marketing sequence to continue to connect with your leads even if they don't make a purchase on day one.
Step 4: Generate More Leads
After doing all of that, you will want to generate additional leads in order to make your future sales funnels successful. This is a step that a lot of people skip because it isn't immediately helpful, but please keep this step in mind as it will help you A LOT when you set up future sales funnels. It will also help you in making joint funnels in conjunction with other companies in the future and having an asset as large as pre-generated leads will help you in taking those funnels much farther than they would normally go.
Step 5: Sell Your Product
Once you've done all these steps you are ready for step 5, which is selling your product. This step requires you to make sure that making a purchase is as simple and quick for your audience as possible. That is why you should check all the payment methods that you have on and ensure that they all are working flawlessly. In this case, you won't have to worry much because Clickfunnels will handle most of this. They have integrated payments from a bunch of payment services so payments should be quick and breezy with Clickfunnels.
Step 6: Never Stop Growing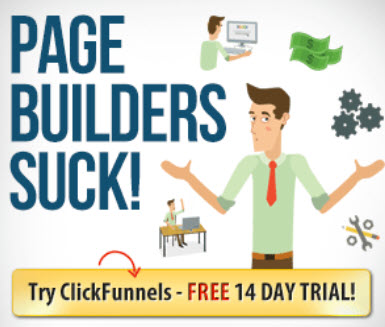 The final work step that you will need to take care of is to make sure that you don't grow complacent. Sales funnels require constant growth if they are going to keep providing you passive income so make sure to take advantage of popular funnels and grow yourself, or your company, as much as you can. This is an integral step as it will allow you to work on future projects and make sure that they too become successful.
Step 7: Enjoy it!
The last step that you will have to take might be the most important one of all. You need to make sure that you actually enjoy the passive income that you are getting. In the world of sales funnels, it can be easy to get tunnel vision and only focus on micromanaging all the funnels that you have active, which is why sometimes you need to take a step back and ensure that the work you're doing isn't consuming you.
And that's all you should need for setting up, growing, and managing any sales funnels that you make on Clickfunnels. We hope you've found this quick tutorial helpful!

Disclosure: I am an independent ClickFunnels Affiliate, not an employee. I receive referral payments from ClickFunnels . The opinions expressed here are my own and are not official statements of ClickFunnels or its parent company, Etison LLC.