Leadpages Review And Breakdown for 2020 | Sales Funnel HQ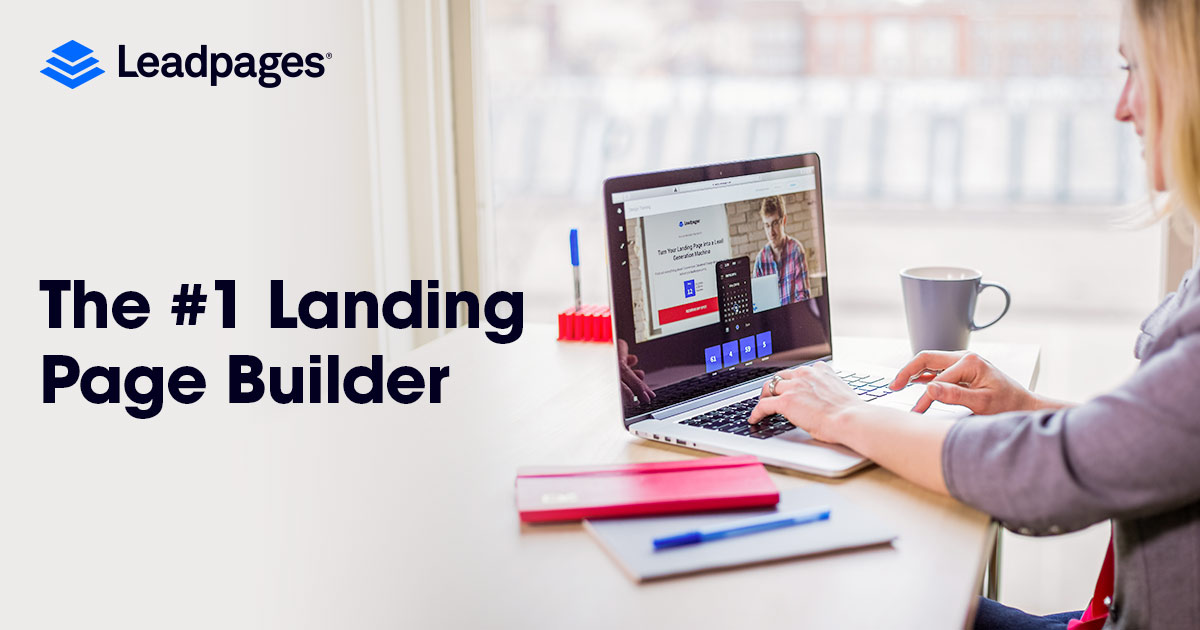 You don't need any other Leadpages review — we are covering it all in this guide! From Leadpages pricing to how you can get the most out of this platform.
Top Related Article: What is Leadpages?
Anybody who wants to create an online business has likely considered creating online websites to market a certain product or service. If you have been considering branching out your potential for success and creating multiple websites to market multiple products and/or services, then using a landing page builder may be the most cost-effective means of doing so. On this page, we will conduct a comprehensive Leadpages review to illustrate the benefits of using a service like this, and to present you with one of the most popular landing page builders to consider.
What Are Landing Pages & Why Should I Make Them?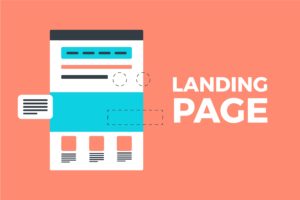 Whether you want to find a new way to generate some passive income, sell a new product or service, or something along these lines, a landing page is one of the most simple and effective ways to boost your level of exposure and start granting yourself access to customers all over the world. With a landing page, you have the ability to connect with and sell products to people that you would never have been able to reach in the first place.
Here are some of the most beneficial features that you should expect when you create your first landing page. Later on, we will conduct a comprehensive Leadpages review to provide you with more information on landing pages and to specifically give you one great option to consider.
Simple & Easy Business Creation
In the past, creating a business of any sort took hours of paperwork, taxes, and licensing before you had to purchase all the necessary capital to start your business. However, one of the biggest booms in the information era is the ability for us to move out of physical locations for our businesses and start targeting a world audience online. After all, the world is full of a lot more potential customers than your local town. With a landing page, you can access a world audience instantly with the right marketing strategies and a product which is valuable enough.
Can Be Very Profitable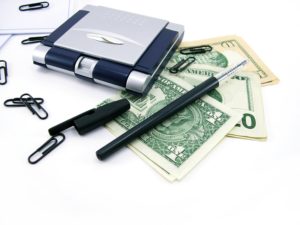 In any sort of entrepreneurial venture, there is a certain degree of risk that comes with taking an action such as starting your business. Of course, this sometimes means that you will set yourself on a course of failure. However, failure isn't a consistent side effect of taking a risk. In many circumstances, those who take the first step to start an online business will soon find themselves with more abundance and success than they ever imagined possible. Although there are surely those who have tried landing pages as a source of income and failed, there are also countless individuals who have tried and succeeded.
Thrive on a Valuable Service or Product
If you have a service or product that is both in demand and valuable, you already have the first step involved in ensuring your success. If you are unsure whether you qualify, put yourself in the shoes of your customer. In most cases, if this isn't a product that you would personally buy, or one that anybody you know would buy, you probably could improve your idea a little bit more. After all, behind the digital curtain is a real human being who is considering to be your loyal customer. If you try to trick humans into forking over their hard-earned cash, it will soon become clear and you will find your landing page out of business.
Quality Marketing Can Create Plenty of Passive Income
Having a landing page is only half of the struggle in generating an online business with plenty of passive income that you can depend on. Unless you have the luxury of being a brand with plenty of followers, you will likely need to market yourself before you will generate a sufficient level of passive income to cover some of your basic living expenses. With the proper marketing strategies to reach out to new customers, and quality service, you can soon find yourself with a nice set of passive income to depend on.
Great Way to Start Your Online Business Empire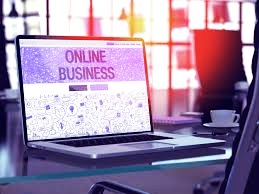 If you have been searching through the various ways that you can generate income on the internet and are unsure whether or not landing pages and sales funnels are the right course of action for your needs, then this may be the easiest way for you to get started with minimal risk and investment.
Since landing pages and sales funnels both can be very simple and straightforward to create, all you need is a product or service idea along with a great marketing strategy to get your online business empire started. If you enjoy this type of work, you will likely take advantage of the unlimited number of pages that you can have with a service like agent systems Leadpages.
Steps for Creating a Successful Landing Page with Leadpages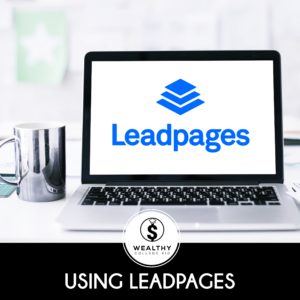 Before we get started with our comprehensive Leadpages review below, it's relevant to take a few minutes and understand some of the most basic components of a successful landing page. This will help those who are new to this industry to first understand some of the steps which can be commonly overlooked or even purposefully bypassed. If you want to have a successful landing page, there will be certain standards which you should definitely consider accounting for.
Related Article: Leadpages Free Trial
1. Visible & Interactive Call-to-Action (CTA)
One of the most important parts of a landing page is to have a call-to-action (CTA) which the customer can immediately locate and pinpoint as the location to click should they decide to pursue more information. Without this, you only have a website with lots of text and little ability for the customers to interact. If you drown your customers with too much information before you give them the opportunity to take action, the total number of customers you can expect is typically a lot lower. Accordingly, be sure to spend plenty of time perfecting and designing your CTA so that it is both immediately visible and interactive.
2. Very Clear and Smooth Steps Towards and After Each Purchase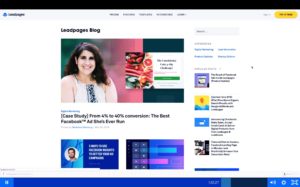 Having a landing page which you can depend on for plenty of passive income means that you need to minimize the amount of work that both you and your customer must go through. In other words, a customer should be able to go through all steps of the sales process within 15 minutes or so. Of course, this will also include an instant delivery of the product or service, depending on what exactly you are selling. If there are any points of confusion at any point in the sales funnel, you will lose lots of sales. To avoid this, do a full test through your sales funnel immediately after publishing it.
3. A Product Which is Both Valuable and in Demand
If you want your landing page to be successful, one of the first things that you need to account for is whether or not you have a product or service that can succeed. After all, the best product or service that is possible is one that is both in demand and considered valuable and worth spending money on. If you are willing to spend your own hard-earned cash on the product, you might have found a product which could end up working out really well for your landing page. Typically, products which are destined to fail are ones that are either heavily time sensitive or with a very small market for.
4. Professional Website and Customer Service
There are two aspects that separate successful landing pages from those which don't generate an ROI. First, the level of effort that goes into designing the website in a professional manner, and second, having a system of customer service which efficiently answers and solves issues as they develop. Any sort of business will inevitably run into some sort of problems.
Accordingly, make sure to plan ahead for these things well in advance by designing a professional website complete with some of the most frequently asked questions. When a customer needs further assistance, you should be very easy to reach. A response time of under an hour for each question is a pretty desirable number to reach.
5. Excellent Marketing and Advertising Strategies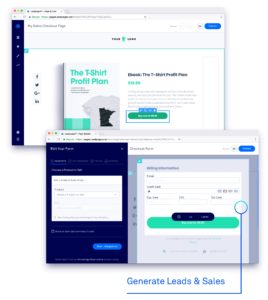 Once you have the website published and live on the internet, it is time to start aggressively pursuing your customers. If you don't put in the effort to find your customers, you will naturally find a lot less of them. Even with the best possible service and website, your customers are not going to pursue you without first knowing that your business exists. Accordingly, make sure to plan well in advance how you will market and advertise your landing page immediately after launch. Sometimes, this can be as simple as placing a couple of PPC advertisements on Google and Facebook.
Leadpages Review: What is Leadpages and How Does it Work?
Leadpages is a landing page builder that stands out as one of the best means of constructing websites without paying multiple hosting and domain fees separately. Additionally, a platform like Leadpages helps you to create and manage landing pages and sales funnels without all the complications that might otherwise be involved for those who are completely new to web design.
Related Article: Leadpages
Manage All Your Websites on One Platform
One of the main reasons that people choose to use a landing page builder like Leadpages is that you have the freedom to manage multiple websites from the comfort of one easy-to-use platform. Specifically, you can have the freedom to create as many different landing pages as your heart desires using templates which are targeted towards various different niches.
Fewer Fees for Hosting & Domains
If you create all of your websites manually, you will have to pay for your hosting separately each month of the year, depending on your payment plan. However, if you are fine using the Leadpages hosting (which is actually very fast), you can eliminate one set of bills and simply host on one platform. There are also free sub-domains available for those who don't wish to purchase their own domain name.
Since landing pages may not necessarily attract customers to a particular domain in the first place, this could end up saving you a lot of money. Especially if you are already paying for one of those expensive SEO-friendly domain names for a site or two. Of course, this comes at the cost of using a subdomain. Some people will avoid doing that at all costs.  
Simple & Quick Landing Page Builder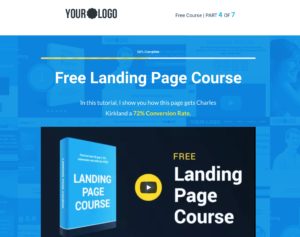 Creating any sort of website or landing page can already be difficult enough as it is without the proper coding knowledge. For this reason, many people like to use a platform which handles all the hard-technical coding for them. This usually means that the process of building a website is as simple as selecting your template, customizing the text boxes and other elements, and then publishing it. As this Leadpages review will continue to assert, the process of building a website on this platform is simple.
Select a Template & then Customize
With well over 100 templates (and growing) to choose from, you will probably find a template that you like to use consistently, and others which you believe will be best for certain niches. Regardless, the freedom to customize your website and create one which you know will be successful and professional-looking is abundant for those who use Leadpages. Although there are certain platforms which may offer more total templates to choose from, the Leadpages pricing allows you to really make the most possible landing pages, which will be a selling point to many.
Affordable Way to Construct Unlimited Sales Funnels
Typically, anybody who wants to construct multiple sales funnels will have to separately pay for each hosting and domain name, which can quickly add up. However, since the Leadpages cost includes an unlimited number of pages, anybody who wants to construct a lot of different sales funnels will have the optimum level of freedom to do so with Leadpages.
It's important to note that similar services will charge you higher prices once you reach a certain number of visitors on your pages, clicks, or the total number of landing pages. If you don't want to trouble yourself by keeping up with lots of numbers and statistics, then the Leadpages pricing will serve your needs perfectly.
Leadpages Review: Everything You Need to Know About the Features

Leadpages is a wonderful platform for anybody to consider if they want to create several different websites without having the proper knowledge of web design. Since Leadpages is one of the premier services to consider if you want to build some landing pages for an online business, let's go ahead and conduct a comprehensive Leadpages review. Specifically, the features that make Leadpages stand out as one of the best landing page builders.
What is Leadpages?
As we have mentioned, Leadpages is one of the best platforms to use if you are building an online business centered around sales. Since it allows you to have the freedom to customize and create as many landing pages as you wish for the same price, many people will find this to be a much more cost-effective way to create and host multiple different landing pages without having to go back and forth through different hosting companies and pages to edit and view each of your landing pages.
What Businesses Work Best with Leadpages?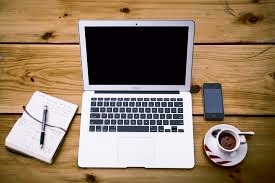 Since there are many different templates to choose from with Leadpages, odds are extremely likely that you can find a template which is either directly geared towards your niche, or something adaptable enough. With well over 100 different templates, there are various templates which are also designed to be customizable for businesses of all types. One thing that really stands out as impressive when we explore the features of Leadpages is that it is a very versatile platform which can accommodate for businesses of most types.
Unlimited Landing Pages
Even if you don't have your first landing page yet, many people soon decide to create multiple sales funnels and landing pages immediately after finishing their first one. Accordingly, if you want to use a landing page builder that allows you to have as many landing pages as your heart desires, Leadpages should definitely be one of your top options. Since other services like to limit the number of total pages you can create, those who want the most potential for creativity as possible should use Leadpages.
Free Hosting for Each Landing Page
If you choose to create multiple landing pages the old-fashioned way, you will also need to pay separate fees for each of your landing pages. This can really start to add up and turn into an expensive bill, which previously caused people to limit the number of landing pages they create under separate domain names. However, with Leadpages you can receive unlimited free hosting for each of your landing pages.
Can Come with Free Subdomains
Besides having an unlimited number of landing pages and hosting for each of them, you may also consider taking advantage of the fact that Leadpages will give you a free subdomain for your landing pages should it be necessary. Of course, domain names aren't free in the first place. One nice thing to note is that the Leadpages pricing includes your subdomain names. If you want a special .com domain name, you can always purchase it and transfer it over to your Leadpages landing page.
Easy Incorporation of Multiple Types of Content
More than likely, you would like to have a website which includes much more than a basic collection of text and bullet points to describe your service and illustrate why each customer should purchase it. Many of the best landing pages include videos, images, widgets, and so on, to help make their page as professional and informative as possible. One of the most important things to note in this Leadpages review is that this platform has all the tools and types of content that a professional landing page will need to succeed.
Beautiful CTA Templates to Work With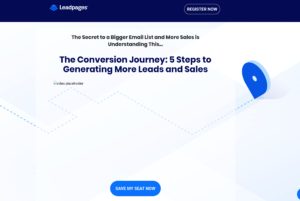 On this page, one of the things that we made clear before starting the comprehensive Leadpages review is that the call-to-action (CTA) of your page needs to be clearly visible on the front and center of your page. This way, the customer will immediately know where to go when they decide that they are interested in your service. Ideally, the first thing that a customer will do is provide an e-mail address so that you can follow up with an e-mail drip campaign series.
Visual Drag & Drop Page Builder
Unless you are a trained web designer, you will probably need some assistance when it comes to the process of customizing your website. If you are concerned with whether or not you will be able to build a professional-looking website due to your lack of knowledge and experience in web design, then Leadpages will definitely be one of the absolute best tools for you. If you gather anything from this Leadpages review, one of the most important points to note is that you can create professional websites with this platform. Even if you are a complete beginner to web design and have no knowledge whatsoever on how to create a website.
A/B Testing
Will you be conducting your own A/B testing for your landing pages? If you don't know what that is, it is the process of comparing two versions of a website or landing page to see which one performs better. This is a process which can take weeks, months, and even years of research. With Leadpages, they have already spent the time doing A/B testing so that you don't have to. Most importantly, they have combined this research to provide you with a tool for doing your own A/B testing using their advanced system which has already identified various key factors in ensuring success.
Websites Work on Both Mobile and Desktop Systems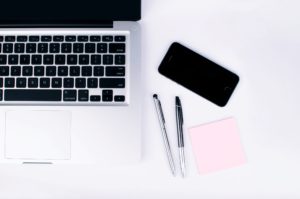 One of the most common dilemmas that people run into when they make their own website is that they hit publish only to discover that the website doesn't have a mobile version. This can be very frustrating since many people don't know how to make their website mobile-friendly in the first place, and then need to spend more time researching how to adjust this. If you choose to create your landing pages with Leadpages, this is one issue which you simply won't need to worry about. Accordingly, this is another one of the main selling points which you should heavily consider in this Leadpages review.
Can Pair with Many of your Favorite Tools
Some people who are reading this Leadpages review need to find a landing page builder which can work with the existing tools and services that they already use. If you enjoy using platforms like MailChimp or WordPress, for example, you can easily and seamlessly switch over to the Leadpages platform within a day. Accordingly, if compatibility with the existing tools that you already use is one of your primary concerns, then you will be relieved to know that Leadpages is designed to help ease the transition for you.
Leadpages Pricing: How Much Does Leadpages Cost?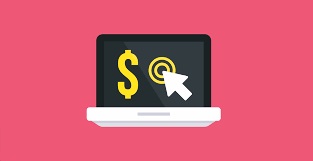 This Leadpages review wouldn't be comprehensive if there wasn't detailed information on how much you have to pay for each package, and exactly what you receive for the money that you spend in that particular package. With Leadpages, there are three different packages to consider. The most affordable package features can be found in each of the more expensive ones, along with further features. The more you pay, the more premium features you should expect to receive.
How the Leadpages Pricing System Works:
Before we break down each of the packages that you can get with Leadpages, it's important to start by understand the Leadpages cost in 2019 will depend on which type of payment plan you wish to subscribe for. The more often that you wish to pay, the more that will pay with each billing cycle. You can choose whether you want to pay monthly, annually, or every two years. Let's go ahead and describe the Leadpages cost for each level of occurrence that you wish to pay in a little more detail.  
Monthly Payments
Subscribing to Leadpages on a monthly basis stands out as one of the best ways to ensure that you can test out the service to see if you like it without feeling that you have to use the service for the long-term. However, this benefit also comes at the cost of paying slightly more each month. Anybody who pays the monthly Leadpages cost on a monthly basis will pay much more than they need to if they subscribe for the long-term.
Annual Payments
If you are the kind of person that tries a new business strategy and sticks with it as long as possible before admitting defeat (if applicable), then you might consider saving some extra money and simply signing up for a year. Typically, this is a sufficient timeline for you to test out your new online business ideas, and accordingly, see if they will work before subscribing for a longer-term package, or even to start designing and publishing your own websites the old-fashioned way. The Leadpages cost is much cheaper than the monthly payments if you sign up for one full year. However, a 2-year package is another option to consider.
2-Year Payments
You can receive the best possible monthly price by paying for two years of service up front. Although, that also means you must lock in your commitment to the Leadpages platform for a more extended period of time. Usually, people will use the Leadpages platform for several months, or even years, before they finally decide that this is the platform that they want to stick with. It is highly recommended that you know and understand the platform, and already have some successful landing pages before you ever consider making a 2-year subscription.
Leadpages Pricing for the Standard Package
If you want the standard package, you will receive the lowest possible Leadpages cost of service. For a price which can be billed, you can have access to some of the most popular features that are offered by the service. What makes this package stand out is the fact that it is so affordable and provides most of the features that you should expect from a top-quality landing page builder such as Leadpages. The average monthly price can be anywhere between $17 – 37 each month, depending on how long you wish to subscribe.
Features in this Package
The Standard package comes with all of the main basic features that we have described above in this Leadpages review. Most importantly, you can ensure that you have the ability to create an unlimited number of pages, receive an unlimited number of leads, and so on.
Unlimited Pages, Traffic, & Leads
Free Hosting for Each of your Landing Pages
Access to all Free Templates
Weekly Group Coaching Access
Connects One Custom Domain
If you choose to subscribe to this package, you will also be able to have access to premium features like a Facebook ad builder, and a weekly group coaching session to help improve methods and increase success. However, one thing to note is that you cannot use the Leadpages' online payment portal on your website.
Leadpages Pricing for the Pro Package
The Pro Package offered by Leadpages is the most popular option to consider since it comes with most of the features that you will need to ensure your success. Best of all, it isn't that much more expensive than the standard package. Of course, this package comes with slightly more features than the Standard Package, but it also missing some of the most premium features that we will discuss when our Leadpages review switches focus over to the Advanced Package. The price of this package is anywhere between $42 – 79 on average for each month of service.
Unique Features in this Package
There would be little reason to consider getting a slightly more expensive package if there wasn't plenty of extra services to add on. In the case of this Pro Package, the main reason that many people will subscribe to it is so that they can receive access to the Leadpages online payment portal powered by Stripe. This will be the most attractive Leadpages cost to many people for a package since it also comes with many of the most basic and necessary features.
All Features in the Standard Package
Unlimited A/B Split Testing
Special Discounts with Partner Companies
Of course, all of the features that you can expect to receive in the Standard Package will be available in the Pro Package. You won't miss a single thing. In addition, you will also have access to the features above. One area outside of the online payment portal access, which is especially noteworthy, is that you will have the ability to conduct an unlimited number of A/B tests. This will help you make sure each page is optimized and as targeted as possible.
Leadpages Pricing for the Advanced Package
Those reading this Leadpages review who have plenty of ideas and an above average monthly budget for their online business empire might consider going straight for the advanced package. This is the absolute best choice for those with an already booming online business. Especially if you have extra employees that also need to use the same platform since you will receive multiple accounts to work with. The average monthly price for this package would be anywhere between $159 – $321 each month.
Unique Features in this Package
For starters, this package is best for those who already have plenty of landing pages, or at least ideas for them, and the proper workforce to manage each of those pages. Typically, those who are successful with Leadpages will wait a year or so before they decide to subscribe to this package since it is clearly more expensive than the other packages. Although you may not decide to subscribe to this package until you are confident in the system, this Leadpages review wouldn't be complete without first describing the best possible package they offer.
All Features in the Standard & Pro Packages
Connect 50 Custom Domains
1-on-1 Quick Start Call Upon Subscription
Free Leadpages Virtual Workshops
For starters, one feature which is nice about this package is that your leads can be sent straight to advanced integrations like Hubspot, Marketo, and Salesforce/Pardot. You will also receive the ability to have priority phone support so that you can ensure that help is received from Leadpages as soon as it is necessary. If and when a problem occurs, receiving quick technical assistance can make the difference between having lots of sales for the day, or none whatsoever.
Leadpages Review: 3 Main Reasons Why You Should Use this Platform
As a whole, a service like Agent Systems Leadpages really stands out as one of the most premium landing page builders. Since it lets you design and manage an unlimited number of pages, these features alone stand out and separate this landing page builder from other similar ones. To conclude our comprehensive Leadpages review, let's go ahead and break down three top reasons why Leadpages is worth trying out.
1. Packages for People of All Budget Ranges
For starters, one of the biggest barriers to creating an online business empire is the investment that is required. Anybody would like to have unlimited investment capital to get their business started. However, as we all know, this is never really a possibility. Since you work hard for your money, any sort of investment should be carefully considered so that you can make a confident decision that you will stick with, and ideally, never regret. With Leadpages, there are packages which are friendly for budget ranges of all types.
2. Comprehensive Web Builder Which Accounts for All Needs
One thing which we wanted to make clear on this Leadpages review is that all aspects of web design will be covered by this service. There will be no need for you to take any classes on coding. However, you might choose to gradually educate yourself on these matters so that you can improve your landing pages and personal knowledge. However, those who wish to use a service that will handle all the minute and frustrating details of web design should definitely keep this Leadpages review in mind when they finally decide if they want to invest in online landing pages or not.
3. Unlimited, Unlimited, & Unlimited
Unlike many of the top competitors that Leadpages has, there are an unlimited number of pages, traffic, and leads, that you can receive with each package. This also includes an unlimited number of pop-up CTA forms that can encourage your website visitors to provide contact information to receive more information. Anybody who wants to simply create their online business without worrying or even considering picky statistics like this will make Leadpages their top choice.
Leadpages Review: Summary & Main Points
Throughout this comprehensive Leadpages review, one thing that should be clear is that this is a wonderful service to consider using if you wish to start your own online business. Although there are many different competitors which you can consider using instead of Leadpages, this will nevertheless remain as one of your top options due to the various unlimited features, the many different packages for all budget types, and the very simple process involved in constructing each of your landing pages.