Leadpages Pricing and How Does It Compare? Sales Funnel HQ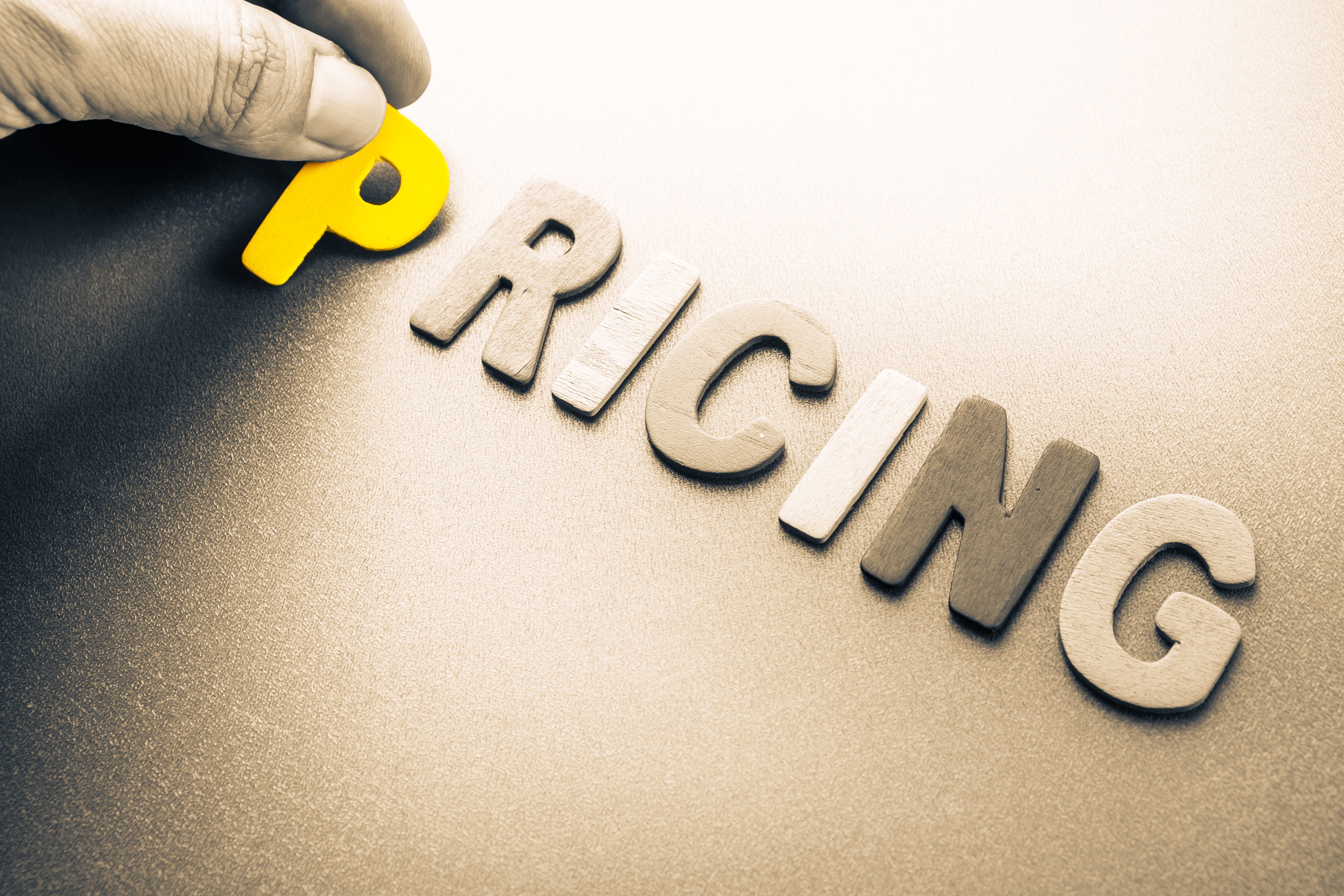 Leadpages is a software product that allows you to build landing pages for your website. However, it stands out from similar software products because it also offers lead generation services. This feature actually helps you drive more potential customers and clients to your site, so you can further your reach and brand recognition. Because of this unique feature, Leadpages is highly sought after among companies building their web presence. However, before committing to their services, most of these companies want to see a full overview of Leadpages pricing and assess how it compares to the competition.
Top Related Article: What is Leadpages?
In this article, we'll cover what Leadpages can offer, how it compares to other options on the market, and give you a full Leadpages pricing table so you can make an informed decision about whether it's the right choice for your company.
What features does Leadpages offer?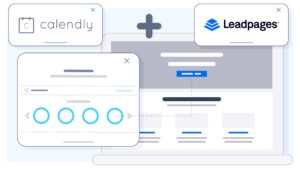 A beautiful landing page for your website will help you capture your visitors' attention and give them a good idea of what your company is about. The landing page of your site is essentially the first impression potential customers have for your business, so you want to really make the most of this opportunity. Leadpages offers plenty of features to help you design a page that is beautiful and informative and can turn visitors into customers.
Leadpages has a wide range of templates that you can use to create a stunning landing page for your site. They also have checkout pages and a variety of other template options that are directly related to online sales. You can add these checkout pages and pop-up boxes to your site to encourage visitors to make a purchase.
All of the templates are designed to look just as great on a mobile screen as they do on a computer, which is very important in today's world of increased mobile sales. The customization process is very intuitive, eliminating the need for complex HTML and other challenging design techniques that would typically require professional services.
In addition to the templates, Leadpages also offers a variety of services that help you promote your business and find new leads online. These advanced features factor heavily into Leadpages.com pricing. For example, Leadpages has a very useful tool in which you can create appealing Facebook ads and implement them quickly, drawing new traffic from social media. Leadpages also makes it easy for you to target to certain demographics and has all of the benefits of Facebook Pixels build right into your template.
Leadpages connects with a range of popular marketing tools, so you can get even more out of the site. You can integrate with payment services like Stripe, email marketing tools like Constant Contact and MailChimp, and broader store management tools like Shopify and SalesForce, just to name a few. You can then use their unique testing tool to get user opinions on which version of your site they like best, so you can implement a campaign that you know is going to be effective. Leadpages also offer their own analytics chart that is very easy to use and understand, and it even shows you a calculated ROI number so you can get a clear look at exactly how much your ad campaigns are pulling in.
Leadpages offers their own fast hosting services that you can implement on a subdomain, or you can publish your pages directly to domains you already own. You can even publish your pages to WordPress with their Leadpages WordPress plugin. Leadpages templates are SEO-friendly, and if you know how to use HTML, you can use your coding skills to further customize your templates. Additionally, Leadpages offers comprehensive customer support via email, online chat, or phone call to help you through the entire creation process.
Top Related Article: Leadpages Free Trial
What are the benefits of Leadpages?
One of the biggest reasons so many people love Leadpages is because it integrates so seamlessly with other business and web management tools. Keeping your systems organized can be difficult, and when you're using several different programs, it can make things even more complex. Since Leadpages integrates into the web services you are already using, it's easy to manage.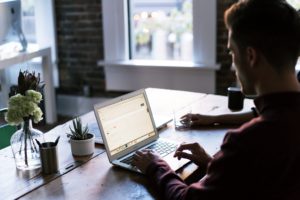 Another major benefit of using Leadpages is that they have a very large template library, so it's easy to find options that fit will with your company's branding style. You can create as many pages as you want, which makes Leadpages pricing more reasonable and gives you more value for your money.
Once you've created your landing pages, Leadpages will automatically redirect traffic from your old site to your new one. It also gives you the option to customize with HTML coding if you want to make your landing page more unique. One of the best things about Leadpages is that you can sort through their library by industry, so you can find templates that are directly related to the work you do. Within that, you can actually sort the templates by their conversion rate, so you can see which templates have been most effective for other users. This gives you some much-needed confidence when implementing a new web strategy, because you know that it's already worked well for other users.
In addition to the beautiful landing page templates, Leadpages also has arguably the best templates for opt-in forms and other pop-up boxes you might want to place throughout your site. These forms are difficult to design and implement on your own, and there aren't many other services that have templates for them. Leadpages makes it much easier to direct leads to your site and capitalize on their attention with these forms.
Finally, Leadpages has a very intuitive layout and design that's easy to understand. Their metrics are very insightful and can help you make changes to your site that will actually draw in more traffic. This is a nice change from many other web tools, which provide you with lots of confusing graphs and charts, but don't actually help you understand where your traffic is coming from or how you are benefiting from your ad campaigns. Leadpages also offers tools that will help you actively change and improve your strategy if you feel it isn't working. You can test out different layouts and get active feedback, which is a feature that not many other services offer.
The customer service at Leadpages also stands out from its competitors in the industry. They have a few different channels by which you can contact them, depending on which is most convenient for you. They also have a variety of content on their website that you can use, such as tutorials, courses, and webinars, to get the most out of your Leadpages subscription and develop a strong marketing strategy in general. The customer service doesn't have that annoying automated feel that online services sometimes have – you're always talking to real people.
Top Related Article: Leadpages
Leadpages Pricing Table
There are three different levels of Leadpages pricing – standard, pro, and advanced. Their pro level is the most popular. You can purchase a Leadpages subscription on a monthly, annual, or two-year basis. If you are interested in Leadpages, you should purchase a subscription on at least an annual basis instead of a monthly basis, because the price goes down nearly 40 percent for an annual subscription and is even lower with a two-year subscription. They offer a two-week trial, so you can get an idea of how Leadpages works and the types of features you will enjoy with a subscription. Below is a Leadpages pricing table with comparisons to give you an idea of what to expect at each subscription level.
www.leadpages.net Pricing
| | | | |
| --- | --- | --- | --- |
| Level | Standard | Pro | Advanced |
| Price billed monthly, annually, and biannually | $37/mo, $25/mo, $17/mo | $79/mo, $48/mo, $42/mo | $321/mo, $199/mo, $159/mo |
| Best for | Brand-new businesses | Scaling or mid-size businesses | Established businesses or marketing agencies |
| Domain connections | 1 domain | 3 domains | 50 domains |
| Features | Unlimited pages, free hosting, 160+ templates, 40+ integrations, Facebook ad builder, weekly group coaching | Standard features plus online payment features, unlimited split testing, 10 SMS ad campaigns, 1-click signup features, exclusive partner company discounts | Standard and Pro features plus private start call, 5 free sub accounts, advanced integration features, 50 SMS campaigns, free virtual workshops, priority phone support |
As you can see, it makes the most sense to sign up for Leadpages on an annual or biannual basis, because it could save you hundreds of dollars over time. The Pro service tier generally gives you the best balance of advanced features for the price. If you are planning on using Leadpages to manage multiple websites, the Advanced tier will offer you even better functionality that will help you manage your sites with ease.
What are the downsides to Leadpages?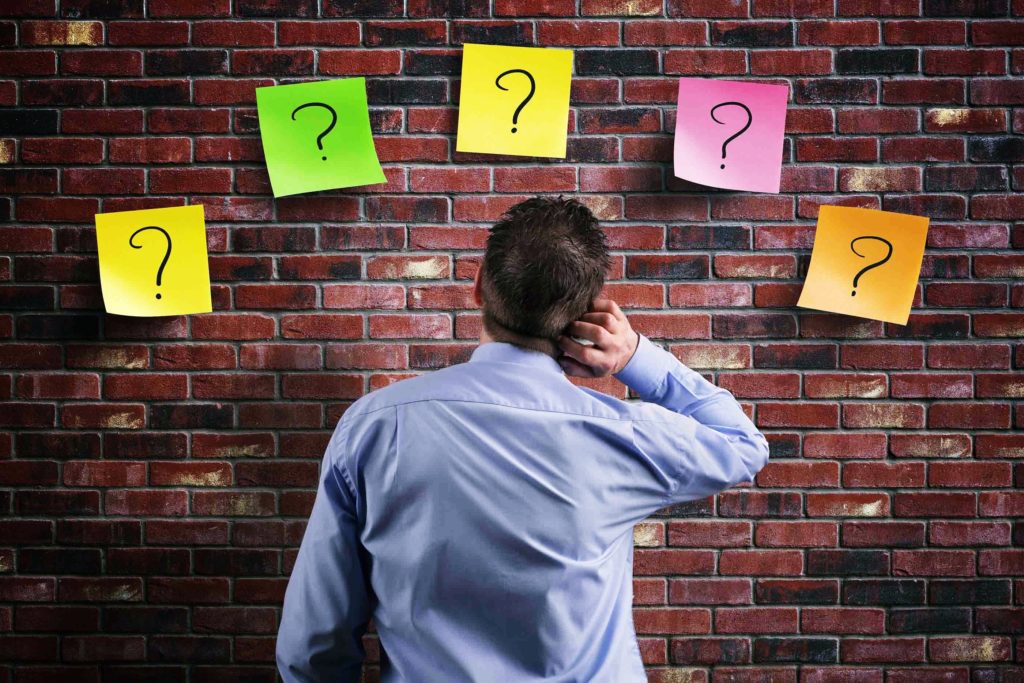 Like every service out there, Leadpages does have some negative aspects that you should be aware of before signing up. Luckily, the advantages to using Leadpages far outweigh the downsides, making it a good investment for businesses looking to grow their customer base.
The biggest downside of Leadpages is that it doesn't offer quite the same level of customization as some of its rivals. Although there is a very wide range of templates to choose from, there's not much customization available within each template unless you know how to code. Some other landing page creation services have drag and drop templates or building tools, which make it very easy to create a custom page with your existing logo and branding. Leadpages has only recently developed a drag and drop tool, so it's not quite as established or easy to use as other editing tools. It may take some practice to learn how to use it.
Although Leadpages is incredibly user-friendly and offers many marketing options that other platforms don't, it still has a way to go before it's completely flexible. If your existing branding is very complex or unique, it may take some effort to make your landing pages match it in visual style and tone. Luckily, Leadpages has a great customer service team. Plus, the product has evolved consistently since it was first put out, so you can expect continually improved functionality from Leadpages if you sign up for a subscription.
What should I consider when shopping for a landing page builder?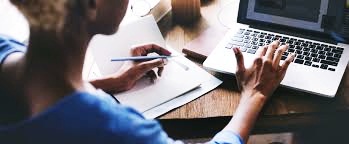 A landing page building tool like Leadpages can make a huge difference when it comes to increasing your web traffic and converting online visitors. There are many different tools available online that can help you build landing pages and sales pop-ups, but if you're going to pay for a subscription, you need to make sure it's something that will really benefit your business. Here's what you should consider when deciding which landing page builder to use.
Your budget: If the cost of your landing page tool is too expensive for your current budget, it's going to be very difficult for you to achieve the ROI you are looking for, no matter how great the software is. Take a look at what types of tools you can realistically afford and the features they have. You may need to start off with something basic until you can upgrade to a more complex solution.

Templates and customization options: Something else that's very important to consider are the templates the service offers for the landing pages. You should be able to easily find a template that fits your brand image, and the customization options should be simple to use as well. One of the biggest benefits to using a landing page builder is that you won't have to use a web design professional to create these pages for you. To make your subscription worthwhile, you should be able to find and customize a template that looks appealing and professional. See if you can browse the template library or use the customization tools before committing to a subscription.

Lead generation tools: It's not enough just to have a beautiful landing page – you also need tools that are going to help you generate leads and target users in specific demographics. Many landing page builders allow you to target your landing pages to certain demographics, such as location, age, gender, and interests, and then pulls that information from sources like cookies and social media sites to ensure that your content reaches the right people. Once these visitors reach your landing page, they should be encouraged to sign up for an email list or give their information in another way, so you can continue to market to them and connect with them.

Integration: For landing pages to really be effective, they need to work well with other web services. For example, you should be able to integrate your landing page with your existing website and all of the services you use to manage that, such as WordPress and Shopify. You should also be able to integrate with popular social media sites, like Facebook, Instagram, and LinkedIn, as well as email services like MailChimp and Constant Contact. All of these integrations will help you go much further when it comes to building your lead base.
What are my alternatives to Leadpages?
There are many competitors to Leadpages, each with their own pros and cons. Before making a final decision about which service you want to use, it may be helpful to take a look at the alternatives to Leadpages and see which service best fits your needs. Here are Leadpages' major competitors.
Top Related Article: Leadpages Alternative and Competitive Options
Unbounce
Unbounce is a service that is very similar to Leadpages in that you can use it to create landing pages that are designed specifically to convert visitors before they even enter your website. You can also use Unbounce to create pop-ups and 'sticky bars', which are slim ads that stick to the top of any page on your site. They also have targeting services to help you find the best potential leads. Unbounce is different from Leadpages in that it does not offer you the same connections with social media and analytics tools. However, Unbounce gives you slightly more creative control over your landing pages with very intuitive templates.
Instapage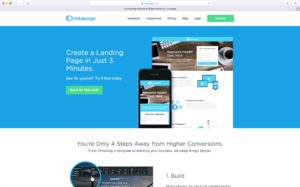 Instapage is another service that is extremely similar to Leadpages. In fact, it has almost all of the same features – customizable templates that work well on mobile, analytics, and integration with other software programs. The templates on Instapage look very fresh, which is why many users opt for this service. It's also very effective if you work on a marketing team and want multiple people to be able to collaborate on your landing pages. However, Instapage is much more expensive than Leadpages pricing, even though it doesn't offer much more functionality. Leadpages gives you much more value for your money.
ClickFunnels
ClickFunnels offers some features that are similar to Leadpages, but the overall goal of the service is different. Instead of just focusing on creating landing pages, ClickFunnels enables you to develop an entire sales funnel strategy for your website. Creating landing pages is a major part of this, but it's not the whole thing. You'll start by deciding what your goal is with your sales funnel, and then from there, you'll be given options to help you create a highly customized landing page and develop upsells and pop-ups from there. It integrates with email and a variety of other software programs. If you want something that can really change your entire marketing strategy, ClickFunnels may be a good option for you. However, the downside is that the plans are very pricey, and the standard plan is very limited, so you're essentially forced to upgrade to the advanced plan if you want to get the most out of this service.
Landingi
Landingi is one of the most affordable landing page sites out there, so it's a good one to try if you're an entrepreneur or in a very small business that's just getting started. They have a huge range of templates that are available for free, and you can upgrade to a paid subscription and get extra features very affordably. It's easy to use, so it's perfect if you aren't too tech-savvy or are just testing out the concept of landing pages. However, you'll likely need to switch to another service at some point if your business continues to grow.
FieldBoom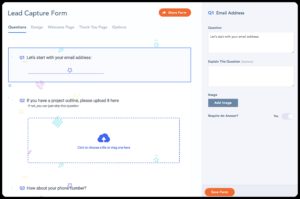 If you are a small business or site that's just getting started with your web strategy and wants something that's very intuitive and easy to use, FieldBoom is an excellent option. It has a lot of features that are similar to Leadpages, but they're scaled down so that they are simple and visually appealing. You can get started very quickly by using the templates to create appealing landing pages and sync your existing apps. While this service is ideal if you want something lightweight, it may not have all the advanced features that larger companies would expect.
KickoffLabs
KickoffLabs is a simple landing page generation tool that has some strong lead generation features. For example, you can create a social affiliate program that encourages people to share your content online for increased visibility. They also have very helpful site analytics that give you a good overview of your site's traffic and provides you with plenty of helpful information. Unfortunately, KickoffLabs doesn't offer quite as many templates as other landing page sites, and their customization tools leave quite a bit to be desired as well.
Top Related Article: Best Leadpages Templates to Use
The Bottom Line
Overall, Leadpages offers a wide range of features and benefits that are worth investing in. They are more affordable than many of the other leading landing page generators that offer similar features. They also have multiple pricing tiers, so you can select the one that offers only the features you need. The lead generation features and integrations are some of the best in the market, and the customer service team really puts in an effort to make your experience great. Leadpages is a service that's definitely worth considering if you want to boost your online leads and sales. After all, in today's competitive market, you need a web strategy that's going to make you stand out from the competition.
Disclosure: I am an independent ClickFunnels Affiliate, not an employee. I receive referral payments from ClickFunnels . The opinions expressed here are my own and are not official statements of ClickFunnels or its parent company, Etison LLC.