Law Firm Bookkeeping – Taking A Look At The Best Bookkeepers For Law Firms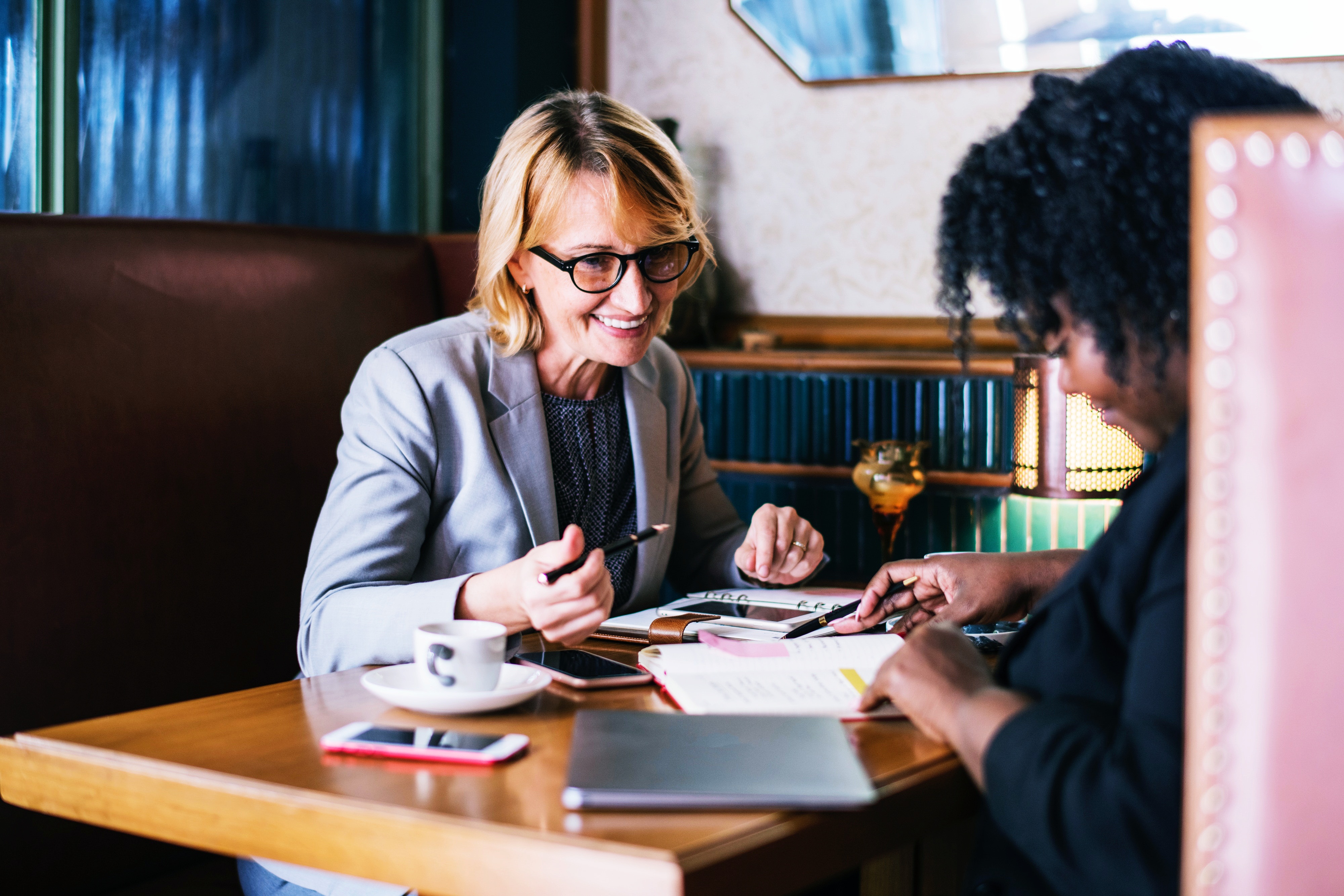 As a lawyer, the financial aspects of your job should simply be the rewards you reap for the countless hours you spent back in school to reach your current status. Although lawyers can make some pretty good income for what they do, there are sacrifices that are necessary to practice law for a living. Once you reach the point of having your own law firm, there are extra commitments which you may not have previously envisioned. Specifically, proper law firm bookkeeping.
There are also many aspects of running a law firm which can be exhausting and stressful. Bookkeeping and financial records shouldn't be one of them. This page will help you learn more about law firm bookkeeping, and hopefully, find a great bookkeeping service for your law firm. That way, you can have more time to practice law, and less time for handling tricky financial statements and record keeping.
What Does Law Firm Bookkeeping Entail?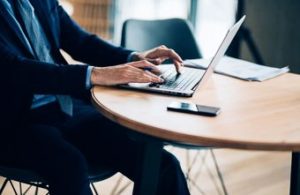 For starters, law firm bookkeeping can be a little trickier than bookkeeping for a business that doesn't handle as many deposits and expenses. Then, the industry of law is a lot more sensitive and potentially dangerous than, say, an ice cream store. For this reason, finding a way to handle bookkeeping without crossing certain lines and risking yourself and your business can be a little more difficult for law firms. Accordingly, let's break down some basic background information on law firm bookkeeping.
Top Related: Freelance Bookkeeping
Daily Expenses & Record Keeping
Just as with any type of high-quality bookkeeping service, the most crucial aspect of law firm bookkeeping is that the person in charge is able to effectively and efficiently monitor your daily expenses. With this information, they need to be able to organize and compile the data into interactive charts, spreadsheets, and so on. Outside of simply being able to monitor and record daily expenses and income, they will need to be able to present the information in a manner, which is effortless to process and understand.
Preparation of Financial Statements
A law firm bookkeeping service should be expected to handle some of the basic financial statements for you. As you have probably learned while establishing and running a law firm, there are certain financial statements you need to create and present on a continuous basis, especially if you have a law firm that either currently sells or wants to sell stock to the general public.
Statement of Changes in Equity
The above documents are part of the basic job description for any sort of professional bookkeeping service. These documents are one of the first things you should discuss with any prospective employee or service. Below, we will break down and define each of these statements in greater detail.
Specialized Knowledge
When you are hiring someone to handle law firm bookkeeping, you shouldn't just accept the first qualified applicant that you come across. As you know, there are certain aspects of the industry that make it ideal to find a bookkeeper who specializes in law firm bookkeeping. This way, there will be a lot less training and tough conversations for you to handle.
One scenario where this will be especially helpful is trusting your bookkeeper to properly handle sensitive information if they ever come across certain aspects of cases that need to be kept secret. Remember that a bookkeeper, being the smart individual that you want as an employee, may start to naturally come across sensitive information. After all, it's part of their job to study and learn as much as they can about your law firm.
Less Work for your Law Firm
This is one of the most basic reasons that having someone to handle your bookkeeping is such a great idea. As a lawyer, you already have very little free time. Any given day, a lawyer may wish to finish 10 tasks but only end up with the time to complete 8 of them. Since time is such a great asset, a law firm who has a great bookkeeping service will find themselves with more time for doing what they do best: practicing law and winning cases.
Rates Which Still Make It Easy to Profit
Let's point out a couple obvious things. A law firm can generate a pretty sizeable amount of yearly income. A bookkeeper, on the other hand, will not earn nearly as much as a law firm. Keeping this information in mind, any sort of qualified law firm bookkeeping service should be able to work hand-in-hand with your budget at a rate that still allows the law firm to generate enough profit.
Basic Necessary Financial Statements for Law Firm Bookkeeping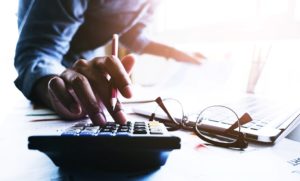 As we mentioned above, there are certain job requirements for any sort of quality bookkeeping service. Without the ability to meet the basics, there is simply no sense in hiring a bookkeeper. For your reference, we will describe these basic job requirements so that you can be more informed on what high-quality law firm bookkeeping looks like before finding the best person to handle the job for your law firm.
Balance Sheets
For starters, a bookkeeper needs to be able to determine the total net worth of your business. This is exactly the purpose of a balance sheet. In order to do this, the bookkeeper needs to have access to the entire catalog of financial information for your law firm. This includes access to things like your account balances, expenses, income, assets, liabilities, and equity. If you want to have a public law firm, this is a financial statement that you will be required to have.
Income Statements
This is one of the most useful financial statements that are important for any sort of effective law firm bookkeeping service to handle. A professional income statement will list each source of revenue and expenses in a certain period of time. Since your law firm will likely have transactions that take place across many different platforms, and even use payment methods that can be hard to track and compile, it's nice to have detailed statements like this done for you. This is another one of the financial statements that public companies will already have readily available.
Cash Flow Statements
Cash flow statements are another necessary aspect of a professional law firm bookkeeping service. They keep you up to date with the firm's current liquidity and solvency. Additionally, they track all cash flow in and out of your law firm, keeping in mind how each action affects your law firm.
The main difference between cash flow statements and balance sheets are that cash flow statements focus on a single occurrence. On the other hand, balance sheets are records for transactions over a longer period of time. Although typically focusing on cash-based transactions, non-cash transactions are sometimes also included.
Statements of Changes in Equity
Although this is a financial statement which may be required in certain instances, this is also the basic financial statement which you might not request as much from your bookkeeper. Equity is the difference between the value of your assets and the value of your liabilities. This document compiles your business' equity throughout a certain period of time, tracking any difference. To do this, the bookkeeper will record the beginning equity, record any changes throughout the period of time, and then conclude with your final number.
Three Reasons Why Law Firm Bookkeeping is Important

When it comes to law firm bookkeeping, many will choose to overlook this as a valuable and beneficial service. Although you can clearly keep your law firm open without a bookkeeping service, there are some reasons that having a bookkeeper is important. Here are three reasons why your law firm should consider hiring a bookkeeper.
Law Firms Can Typically Lack Proper Bookkeeping
In many cases, law firms don't have somebody with the right level of experience and qualifications handling the jobs of a bookkeeper. Accordingly, this adds extra stress and workloads for the individual who ends up handling the bookkeeping. Since many law firms choose not to have an employee for bookkeeping, hiring one for your law firm will put you one step ahead of other law firms in your area. Best of all, you will have a business that runs more by itself.
Financial Records and Statements are Necessary
Although smaller law firms may be able to get away without preparing consistent sets of financial statements, there are certain scenarios where they will be necessary and priceless to have, specifically, when tax season comes around. Having a bookkeeper for your law firm will make tax season a breeze. Additionally, financial statements will be required if you wish to eventually sell shares of your company to the public. If you currently do this, then a bookkeeper will handle requirements like these for you.
Saves Time for Practicing Law, Not Bookkeeping
You didn't start a law firm to learn how to be an accountant or bookkeeper. You did it so that you can practice law and provide a valuable service to those who wouldn't otherwise be able to effectively navigate through the legal system to stand up for themselves. This is why people come to your law firm in the first place. Accordingly, law firms should strive to provide the best possible legal services for their clients. If they are forced to spend a considerable amount of time handling financial statements and bookkeeping, you and your employees will end up with less time for handling their cases and clients.
Quality & Type of Service You Need for Effective Law Firm Bookkeeping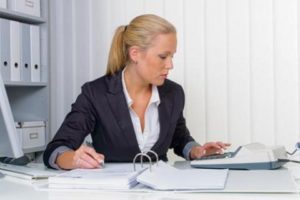 Before we break down some of the best options and platforms for finding the perfect law firm bookkeeping service, it's important that you know what to look for. In many cases, finding a bookkeeping service can prove to be very difficult. Accordingly, here are some service features that you should be on the look out for while you consider the many options which will we present and review later on.
Experienced & Dependable
For starters, a top-quality law firm bookkeeping service needs to have experience and a portfolio of success to show you right away. This way, you will know that you are working with a professional. Once you are confident that they know what they are doing, make sure that your bookkeeper will be willing to work with you for the long-term. The last thing you will want is to hire a law firm bookkeeping service and then have them quit within a month or so. Right after you get used to working with them.
Knowledge of the Industry
The legal industry is a lot different than many other industries that bookkeepers can work in. There are certain aspects of the legal industry which can be difficult to explain and to somebody with no background or experience in it. For this reason, law firms should do their best to find a service or employee which specializes in law firm bookkeeping. This will leave you with a lot fewer difficult conversations down the road than you would have with bookkeepers who are completely new to the legal industry.
Capable of Working Without Instructions
An effective law firm bookkeeping service is one that is completely fluent with all aspects of their job, and will know what needs to get done at any given time. If you hire a law firm bookkeeping service and end up spending a considerable amount of time training and redirecting your employee, then you really haven't found a law firm bookkeeping service that will save you enough time and effort, especially if you find yourself telling what to do, how to do it, and so on.
Great at What they Do
When you encounter a law firm bookkeeping service which is top-quality, it will quickly start to show. You will see it in their confidence, knowledge, and eventually, the high level of work that they do. They will be reliable, trustworthy, and prompt. They will also meet deadlines consistently and be the first to let you know when a problem occurs. Most importantly, they will be an asset to your law firm. One which you will soon be able to confide in and trust.
Interactive & Organized Financial Statements
Above, we described four of the basic financial statements that any sort of law firm bookkeeping service should offer. Outside of simply being able to prepare financial statements like these for you, the level of quality for these documents should be high. If you find yourself thinking how easy it would be to duplicate their work without too much effort, then you probably didn't choose the right law firm bookkeeping service. These documents should be organized, attractive, color-coded, and reflective of the high level of experience that the ideal law firm bookkeeping service will have.
Meeting Special Needs of the Law Firm
If you hire a bookkeeping service for your law firm, it's important to understand that the job requirements don't necessarily need to be basic. In reality, there are many different potential tasks that a bookkeeper will be able to handle for you. This includes things such as:
Creating and sending out invoices
Processing payments from contractors
Delegating firm funds for taxes
Daily expense & income statements

Working directly with an accountant
In addition to preparing financial statements on a continuous basis, a bookkeeper is typically asked to handle various other tasks. Depending on the needs of your law firm, try to find the best law firm bookkeeping service that can simultaneously handle all of your needs.
Finding Law Firm Bookkeeping Services: 5 Great Services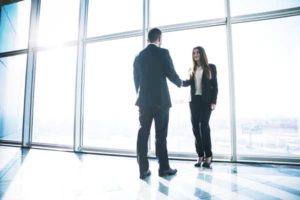 Now that we have completely described what a high-quality law firm bookkeeping service looks like, you should now be ready to look through all of the top options in order to find the best possible bookkeeping service for your law firm. Each of the following reviews are for companies which specialize in providing accounting and/or bookkeeping for law firms.
Intro
Kahuna Accounting stands out as one of best law firm bookkeeping services due to their impressive track record of success and overall high-level of quality of bookkeeping and accounting services that they offer for law firms.
Service Highlights
Law Firm Bookkeeping Specialists
Serve USA-based Law Firms
Consistent Financial Statements

Prices & Services Designed with Your Needs in Mind
Overall
This is a great bookkeeping service for any USA-based law firm to consider since they specialize in the legal services industry and offer service all across the country. They also have an impressive background and portfolio of work with law firms of all sizes.
Intro
Accounting for Law Firms is a subsidiary company of a larger accounting company. Based out of Silicon Valley, this company was designed to specialize their services for law firms. Accordingly, this company stands out from their competitors in that they solely offer their services for law firms.
Service Highlights
Remote Bookkeeping & Accounting
Timely Financial Statements

Unlimited Telephone Consultations
Overall
One of the reasons that this should be a top choice in your search for the best law firm bookkeeping service is that this company specializes in this industry. All of their law firm bookkeeping work is completed remotely. However, you are always welcome to call the customer service and talk to a human being when you need to.
Intro
If you have a law firm that needs a little more assistance than just bookkeeping, a company like AC Consulting may prove to be the best possible law firm bookkeeping service. This company stands out since they offer many more services to law firms than just bookkeeping and accounting services.
Service Highlights
Several Services Just for Law Firms
Bookkeeping, Accounting & Technical Support
Monthly Bookkeeping Packages

Work with Most Popular Bookkeeping Platforms
Overall
If you have been searching for a service that offers both bookkeeping and technical support, this will definitely be the best law firm bookkeeping company for your needs. To put this in perspective, you can trust AC Consulting for tasks such as bookkeeping, computer repair, troubleshooting, and financial planning.
Intro
If your law firm needs a bookkeeping service that specializes in the legal industry, but you need to save a little bit of money, this company will stand out as a great option. Since this company outsources much of their work, they are also able to provide rates that are more reasonable than many of their competitors.
Service Highlights
Solely Work with Law Firms
Remote Law Firm Bookkeeping
Organized & Interactive Statements
Overall
This company stands out since they offer some of the absolute best quality for each of their financial statements. Using graphs, colors, and perfect formatting, the quality of the work of this company is really high. They are also able to work with the individual needs of your business if you have special needs that aren't offered in their Classic Virtual Bookkeeping package.
Intro
Founded by someone with over 12 years working as a paralegal, law office administrator, and legal assistant, Juris Bookkeeping is a law firm bookkeeping company that truly knows what they are doing, and have the experience and credentials to prove it.
Service Highlights
Specialists for Small Law Firms
Bookkeepers have Legal Experience
Services are Special for Each Law Firm

Smaller Bookkeeping Company
Overall
This is a great law firm bookkeeping service if your company is small since Juris Bookkeeping specializes in helping small or solo law firms to properly handle their finances before they move up to the next level. Services are specially designed to meet your needs and are handled by a person who has worked for law firms like yours.
Online Hiring Platforms for Finding a Quality Law Firm Bookkeeper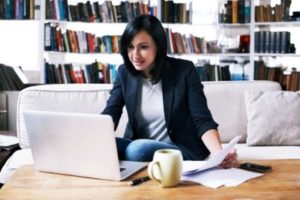 Many people who wish to hire a bookkeeper for their law firm would rather avoid going with a company, and instead work with a qualified professional who is self-employed. Although it is possible to hire a bookkeeper from one of the below platforms to physically work at your office, finding a remote freelancer who specializes in law firm bookkeeping will prove to be a lot easier.
FreelanceLaw is an online platform for freelancers who specialize in the legal industry. From basic services like freelance law firm bookkeeping services all the way up to freelance lawyers, this is one of the best platforms available for finding freelancers in your industry. Since other freelance websites don't cater services directly towards law firms like this one, this website will help you filter your options and quickly find a professional to handle your bookkeeping.
Upwork is one of the largest platforms for freelancers. Just about any sort of industry where remote work can be handled you will find positions for on Upwork, including law firm bookkeeping. The trick with a website like this one is that you need to sift through lots of applications. For a law firm, it will be crucial for you to ensure that the person you choose to hire will be experienced and capable of handling the unique bookkeeping tasks for a law firm.
Upward is a growing platform for posting and finding jobs online. One aspect of this platform which makes it stand out for finding local law firm bookkeepers is that it is free to post your job listing, and can help you connect with bookkeepers that are capable of working with you locally. For a law firm that wants to get to know their bookkeeper personally, a platform like this one will be preferable for finding a perfect candidate.
Indeed is another great platform for finding and connecting with professionals across many different types of industries. They allow law firms to post listings for each position, and has a large set of active users. At any given time, you will be able to find several different law firm bookkeeping positions posted. Most importantly, you will be able to access a large set of potential employees who are looking for a position that is exactly like yours.
Much like Upwork, Freelancer is a platform for freelancers and employers of many different industries to connect and work with each other. One aspect of this freelancing platform, which is great for employers, is that jobs are highly visible and typically receive plenty of applications. However, it also means that you will need to work with your bookkeeper remotely. Accordingly, a freelance bookkeeper will be best for those who are experienced with law firm bookkeeping services and know what to expect.
Law Firm Bookkeeping: Software to Consider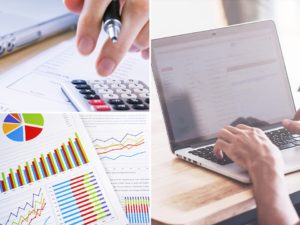 If you have been searching through the many law firm bookkeeping options and are still not convinced that you need to hire a service or employee to handle this for you, there are still many different software options that are designed to help simplify the bookkeeping process. That way, you can still have a platform for getting all of your bookkeeping done in a more efficient manner. Here are five different software options which will help you to simplify your bookkeeping.
It's also important to note that many of the products that we discuss below are also popular platforms for professional bookkeepers. In other words, those who choose to hire somebody to handle their bookkeeping may end up using one of these products whether or not they want to. Accordingly, it's important to break down and describe some of the top law firm bookkeeping platforms.
Intro
Whether you hire a professional law firm bookkeeping service, or choose to handle things on your own, QuickBooks will be one of the most likely platforms for you to use. If you have been leaning towards finding ways to handle bookkeeping on your own, a platform like QuickBooks will help you simplify things and more efficiently handle your bookkeeping.
Feature Highlights
Instant Receipt & Transaction Records
Send out Payroll & Invoice Payments
Prepare & Approve Tax Payments

Track Unpaid & Upcoming Bills
Overall
QuickBooks will remain as one of the top platforms for law firm bookkeeping since the software shortens and simplifies many of the steps involved in bookkeeping, which would otherwise be strenuous and time-consuming. Platforms like QuickBooks demonstrate that law firm bookkeeping can be handled relatively easily, regardless of who does it.
Top Related: Quickbooks Bookkeeping Services Review
Intro
PCLaw is a great law firm bookkeeping software and stands out from many of the similar options in that it is specially designed to assist those in the legal services industry. For this reason, there are certain features in the software that are especially relevant to those who have a law firm. This includes features for managing case information, documents, appointments, and much more.  
Feature Highlights
One Platform for Monitoring Several Accounts
Practice Management & Bookkeeping Features
Simply Expense Tracking & Documenting

Specially Designed for the Legal Industry
Overall
Since this software is priced at a reasonable monthly rate and has features that are specifically crafted to assist law firms, this is another great software for law firm bookkeeping and time management. If you have a law firm searching for ways to effectively tackle their bookkeeping problem, this is a platform that will help you organize both the time and finances of your practice.
Intro
This is another great bookkeeping software that makes it easy to track expenses and efficiently tackle the tasks of a bookkeeper. Right off the bat, one of the most attractive features of this software is that it has a price that's budget-friendly and great for smaller practices that don't quite have the funds or desires to spend the big bucks on bookkeeping software.
Feature Highlights
Automatic Payroll Processing
Produces Interactive Financial Statements
Unlimited Number of Potential Users

Reasonable Prices Suitable for Smaller Practices
Overall
The most suitable candidate for this software is a law firm that already has a bookkeeper. This isn't the most user-friendly software for those without any sort of accounting background. However, if you are able to figure things out on your own, this may end up being your go-to platform for handling the various law firm bookkeeping tasks in the most affordable manner possible.
Top Related: Xero Bookkeeping Review
Intro
ZipBooks is a wonderful software to consider if you want to handle law firm bookkeeping on your own or if you want your bookkeeper to work on a user-friendly platform. Since ZipBooks doesn't require much technical or accounting knowledge to use properly, it is trusted by various law firms for handling their bookkeeping tasks.
Feature Highlights
Receipt & Expense Tracking
Payroll & Invoice Payments
Tax Preparation & Management
Designed for USA-Based Businesses

Efficient Customer Service
Overall
Just like some of the similar types of law firm bookkeeping software, ZipBooks will help you to both manage and track expenses and process payments. Most importantly, this software will help you to make professional financial statements with the information that you track. When tax season comes around, ZipBooks will prove to be one of your best friends for lessening the stress that can come with this time of the year.
Intro
As a software that can handle many of the tasks involved in the job description of a bookkeeper or accountant, Wave Accounting stands out since it can handle all necessary law firm bookkeeping tasks and more. Specifically, this software will track expenses, help you create financial statements, send payments, and even allow you to accept credit card payments.  
Feature Highlights
Link Multiple Accounts for Real-Time Data
Quickly Generate Basic Financial Statements
Automatic Direct Deposit Payroll
Simple Invoice Creation & Payments

Allows You to Accept Credit Card Payments
Overall
Wave Accounting helps businesses to compile the records from multiple accounts onto one platform. This will allow you to keep all your accounts tracked in real-time without navigating back and forth between your various online banking portals, calling your bank's customer service continuously for current balances, or depending on monthly statements from each of your accounts. Best of all, it can handle all aspects of payments for you. You will even be able to accept credit card payments with this software, which will help you increase the ways in which you can accept payments from your clients without losing the record of each transaction.
Law Firm Bookkeeping: Major Points, Top Choices & Summary
Handling law firm bookkeeping is a lot more complicated than it can be for businesses that don't handle sensitive information or come along with potential personal safety risks. As a lawyer, bookkeeping can quickly become difficult to handle for those reasons. However, if you find a trustworthy bookkeeping service or employee with some sort of background in the legal services industry, then you will be able to save a lot of time for practicing law.
Those who wish to have a professional law firm bookkeeping service should start by checking out Kahuna Accounting. If you wish to hire your own remote bookkeeper, then a platform like FreelanceLaw is a great means to do so quickly. However, many firms may wish to handle bookkeeping on their own with software. A great bookkeeping software to consider using is QuickBooks. At the end of the day, though, it is important that you realize how critical it is to properly handle your basic bookkeeping and accounting for your law firm. Keeping the above information, factors, and platforms in mind, those who take the time to educate themselves will easily be able to find the best possible law firm bookkeeping service.