Kajabi vs Clickfunnels | Squaring Off Between Two Major Funnel Platforms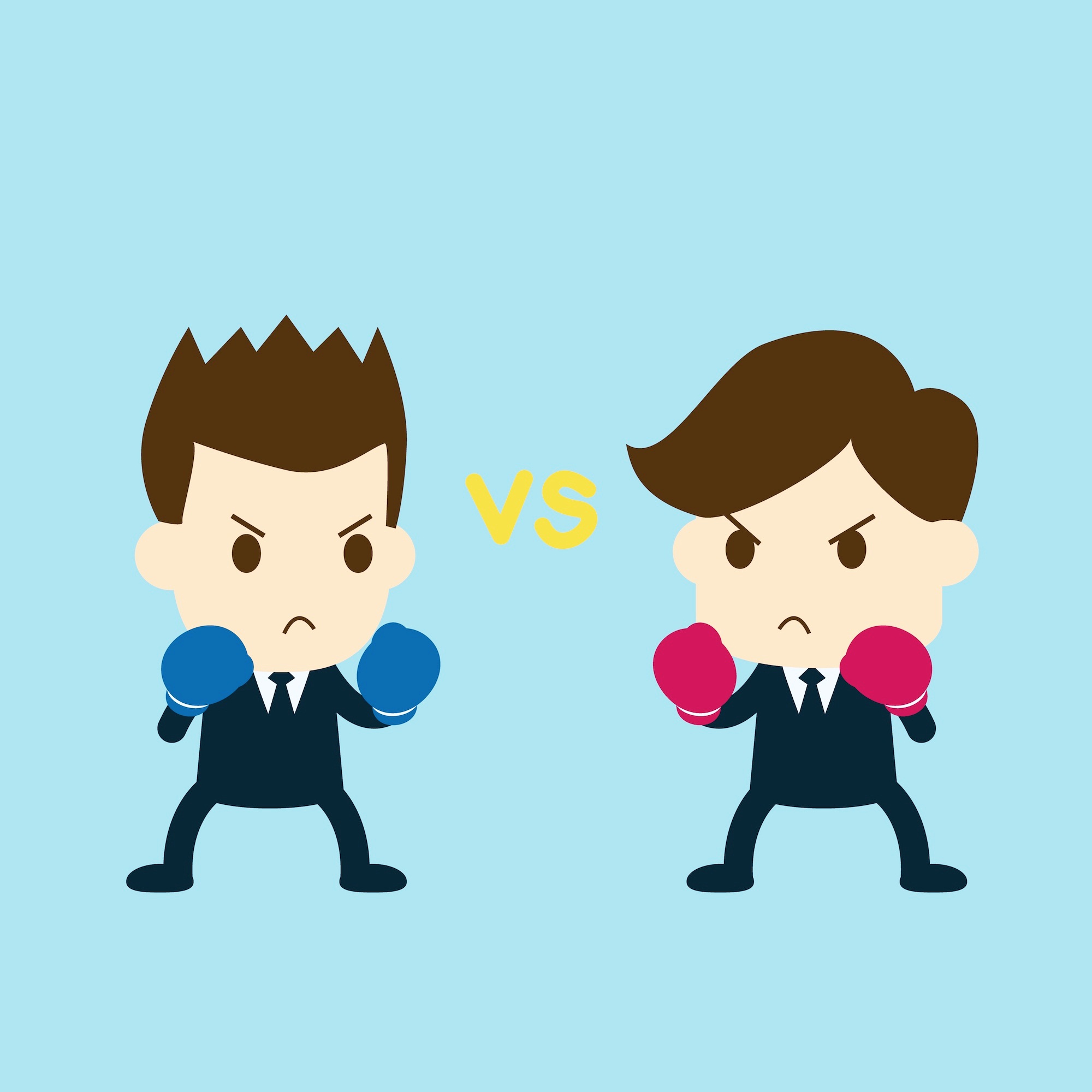 If you are contemplating what sales funnel software to add to your monthly budget, you are probably looking at Kajabi vs Clickfunnels. While the two cloud-based software programs can do essentially the same automation work for you, they also have their clear differences. Clickfunnels is all about the sale, and Kajabi was created to help you design a professional content delivery system that can help you earn passive income through various courses.
In order to have a successful online business, you need to build sales funnels. The number of sales funnels you need to build depends on how successful each funnel you create is and how much revenue you would like to raise.
Building a sales funnel is tedious. It takes a lot of time, effort, and testing. If you are unsure about how to build a sales funnel, it can be difficult to do research online. Each step in the funnel is important. Even if one step is off, it can cause your funnel to be unsuccessful.
Instead of trying to build a sales funnel with little to no experience, most people turn to a sales funnel software. Choosing a funnel software like Kajabi vs Clickfunnels can automate the steps in your funnel and even provide templates that have already been market tested. Although using this method will cost more money upfront, if you take advantage of all of the tools and help through customer service, it will save you (or make you) more money in the long run.
Both Clickfunnels and Kajabi provide its users with website builders, CRM systems, automated email marketing and pre-built sales funnels. Both cloud software systems are intuitive and powerful enough to help you sell your products and services.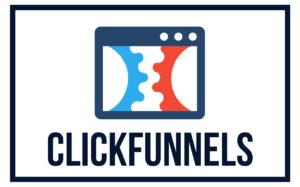 Clickfunnels was created by Russell Brunson, an entrepreneur seeking to help companies thrive by improving their sales and marketing.
Russell Brunson grew the company from $0 to over $30 million in revenue in only two years. This is especially amazing since Russell did not seek any outside funding.
Clickfunnels is used by top entrepreneurs to run successful online businesses. It has even set up a hall of fame that honors customers that have reached seven figures incomes just by using the funnel strategies. And over 100 people are members of this club.
Related Article: ClickFunnels Training
History of Kajabi

Kajabi was created in 2010 so people could professionally sell their knowledge to other people who needed it. Kajabi is currently bootstrapped and profitable. It has made over $600 million in revenue selling online courses in every niche.
Kajabi prides itself on being the premier Knowledge Commerce platform turning your digital products, membership opportunities, and online courses into a professional package right away.
Kajabi also has a passion for providing top-notch digital product delivery that will not only get you a sale but follow your style guide too.
Clickfunnels Strengths
There are strengths on both sides of the Kajabi vs Clickfunnels debate. Clickfunnels' focus is on sales, and they are not ashamed to say so. Clickfunnels wants to come along side you as an entrepreneur and help you close the sale. If you are interested in selling multiple products and not just online course material, Clickfunnels is the software for you.
Clickfunnels is Easy to Use
While learning a new software might be daunting, Clickfunnels has made it easy and fun through its "board game." The board game helps you get familiar with different aspects of the software and rewards you with things like stickers and t-shirts when you complete online trainings.
Clickfunnels also provides its members with intuitive features such as ClickPops for email opt-in boxes through your website or ClickOptin that allows subscribers to view new email sequences with only one click.
The software makes sure that when you need to sell a product, everything is conveniently ready for you. Clickfunnels offers simple, no fuss landing pages that get the job done. Although their templates look professional, they could care less if you perfectly brand them or know how to design or code your website. There focus lies in A/B tested templates that will get you your next sale.
Drag and drop your content and go. With Clickfunnels your website visitors will become customers. They even have direct response marketing. Quit spending time creating the perfect funnel, Clickfunnels already knows what works, and it only takes a few minutes to copy their strategies.
Related Article: Clickfunnels
Clickfunnels has a Superior CRM
Clickfunnels provides a more powerful CRM than Kajabi. The dashboard provides very detailed information about all customers. This can really benefit you by segmenting your email marketing lists. Sell new products only to those customers who are interested in the specific niche, live in a certain area or even have purchased from you before.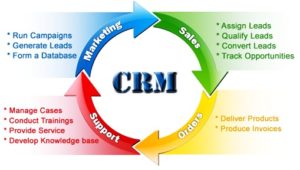 Whether you just need to collect emails to build your subscriber list, host a webinar, sell products or build a membership site, Clickfunnels is your software. Also take advantage of their easy to use templates for opt-in pages, thank you pages, and landing pages.
The templates all feature drag and drop and can be customized by using the template section. Clickfunnels makes it easy to edit content and place in your own video, images, and sales copy.
Interested in creating your own funnel from scratch? Clickfunnels allows you to do that too. Use the page editor to all of the content to your funnel. The possibilities are endless. Use Clickfunnels editor to add video, pictures, checkout form, an opt-in, call to action, and more. You can even create column layouts and change the fonts to suit your brand.
Easily connect your sales funnel landing pages to your own domain, your blog, social media, or even PPC campaigns.
Actionetics
Clickfunnels offers an email marketing solution called actionetics. Actionetics stores specific information from your leads so that you can segment based on that information. This is very helpful when you are continuously launching new products and services.
With actionetics, simply segment your email list by geographic location, gender, age, how they engage with your funnel, or even by what they have purchased to personalize your email marketing campaigns.
Once you have segmented your list for various campaigns, Clickfunnels has the ability to send them text and emails to provide them with information on your next launch or notifies them of your flash sale.
Easily build automated emails in the Email Broadcasts tab. Then schedule it to be sent out on a specific day or at a specific time. Save it as a draft for later use.
The best part of actionetics is that you can send your customers on a personalized journey through your sales funnel. A type of choose your own adventure if you desire. Once a customer opts-in, you can funnel them one way, or send them on a different funnel after they have made a purchase.
This is a no-brainer if you are in need of email marketing automation. Once a funnel is built, Clickfunnels does the rest. You will not have to babysit each and every subscriber and paying customer. The actions that they take on their own will trigger a series of customer service-based emails that will keep your subscriber or new customer in the loop while you are spending time launching new products for them.
Kajabi Strengths
If you have ever tried to compare Clickfunnels vs Kajabi, you might think on first glance that Clickfunnels would be the obvious choice. However, the two software programs have very different strengths and even advertise their software in diverse ways. This makes it more difficult to compare them as apples to apples.
Kajabi Focuses on Brand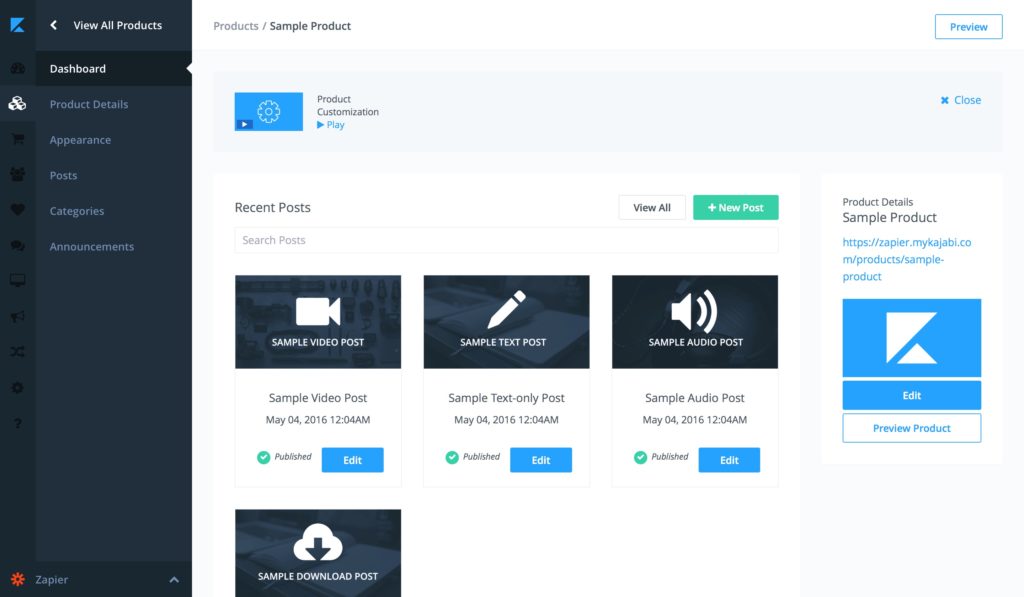 Kajabi focuses their software on aesthetics. If you are interested in building a solid customer relationship and do not have the time to build your own custom professional design templates, Kajabi can help you out.
Kajabi is very interested in helping you build a strong brand. They want to turn your online courses, webinar invites, etc. into clear, easy to read content that will convert easily.
The software also offers a unique interactive discussion feature that allows you to directly engage with your customers. Kajabi's strength is inviting your customers in; your product or service will need to do the rest.
To build your educational course offering through Kajabi, the software offers three layouts that you can choose from. You have the option of a mini course builder, online course or online training. You can also build a curriculum from scratch if none of the above seem to fit your content.
Once you choose your layout option, it will provide you with a layout to insert your content. Simply customize the outline to fit your content and then set a price. Kajabi give yourour customers the option to pay a recurring monthly fee or a fixed rate to access your content.
Kajabi also features a powerful web builder that offers prebuilt areas for specialized content such as sections for pricing, testimonials, social, countdown timers, and more.
Pipelines
Kajabi vs Clickfunnels have several similar features. Pipelines is Kajabi's email marketing version of Clickfunnels' actionetics. The sales funnels are pre-built and ready to help you sell your premium content. Kajabi's sales funnels are not as robust as Clickfunnels are. However, Kajabi includes prewritten emails that are ready for you to use while Clickfunnels does not provide this inside the funnel.
Simply choose your prebuilt pipeline based on what you want to send to your subscribers or customers. The prebuilt templates include sales one sheets, promos, and more. If you cannot find a template that suits your needs, you can always build one from scratch.
If you are building a promo pipeline, you would need to name the pipeline to line up with what you are offering. Upload any freebie files to Kajabi that your subscribers will receive for their opt-in information. Then upload the content (videos, copy, etc.) that people can buy on your checkout page. This can be in many forms, but it should include everything you mention on your sales page.
Once you have completed these three simple tasks, all you will need to do it click the generate pipeline button, and your sales funnel is automatically generated from start to finish.
To further customize your funnel, you will need to edit the copy within the funnel and add in your own images and video. This will ensure that the funnel looks like it is coming directly from your online business, creating a more trustworthy call to action. You can always add or remove pages within the funnel depending on what you need from the software.
Creating one funnel might not seem like a lot of work but getting it to flow just right is. And once you see how easy it is to do with sales funnel software, you will not want to spend the time it takes to do it yourself, especially since you will have to research all of your own integrations to get the funnel to flow smoothly. And once you see the success of your first sales funnel, you will be addicted to the automation they provide. You can build your sales funnel in a few hours, not weeks.
The traffic to your sales funnel will see the promo page first where they can opt-in. If they choose to opt-in, they will receive two emails that encourage them to interact with your sales page. If your sales page is working seamlessly, the subscriber will click on your clear call to action (CTA) and automatically be taken to the checkout page where the product or service can be purchased.
Online Courses
Both Clickfunnels and Kajabi offer online course building capabilities. Kajabi vs Clickfunnels both have responsible templates that can be viewed on computers, tablets and cell phones.
With Kajabi, your customers can essentially use bookmarks in their courses. They can easily go back to the spot where they left off even when they have been away for a while or need to continue on a different device.
Kajabi also has themes available that are easy to customize. Kajabi is perfect for helping you create educational content. If you are not ready to sell full courses but have videos and copy that you would like to bundle together, Kajabi can help you design membership sites that will allow you to charge your audience a monthly fee to access this exclusive, premium content. You can also sell the content at a fixed price if the content is limited or time sensitive.
However, Kajabi's strengths in the Kajabi vs Clickfunnels debate lie only in membership sites. If you would like to sell a wider variety of digital products, Clickfunnels is the better option.
Affiliate Marketing Integration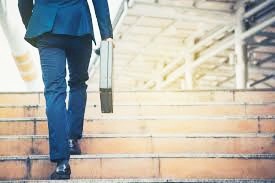 Clickfunnels has a backpack option that organizes all of your affiliates by performance. You can also track the number of clicks and conversions.
Kajabi gives the option of setting of a percentage payment for affiliates and also tracking their sales. You can also make percentage coupons for buyers.
Payments
Payments are an important part of the sales process for both Kajabi vs Clickfunnels. You will need this system in place to make sure you get paid quickly from your sales.
Clickfunnels uses Easy Pay Direct. You can use this feature on your sales pages, and you won't pay a fee for transactions.
Kajabi has templates options within your sales page to collect credit card numbers and other personalized information. Kajabi does not collect the money itself, it uses a third party called Stripe. Kajabi does not charge transaction fees, but you will encounter fees through Stripe for processing.
Clickfunnels Affiliate Program
If you are interested in joining an affiliate program for Kajabi vs Clickfunnels, there are options for both. If you want to earn even more cash through the Clickfunnels, you will need a Clickfunnels account. You will then need to follow the simple steps to become an affiliate.
All Clickfunnels affiliates need to sign forms that will be provided to the Internal Revenue Service (IRS). This can be done digitally through the Clickfunnels affiliates website.
You will receive affiliates payments after 45 days. This is the amount of time used by Clickfunnels as a cooling off period. This is due to any potential refunds or cancellations by your referrals. You must have at least fifty dollars in your account to get paid for said time period. Accounts that have less than fifty dollars will not be paid out until the next time period that your account has reached fifty dollars.
You can be paid via Paypal or by check. The type of payment requested must be noted in your account.
After you complete your cooling off period, Clickfunnels affiliate accounts that have chosen Paypal as the payment method will be paid on a weekly basis as long as your account has a balance of at least fifty dollars.
Accounts that have chosen the check method will be paid at the end of the month, given the account has at least a fifty-dollar balance and the cooling off period has been met.
All affiliate tracking is completed using website cookies. It is imperative that you abide by all guidelines and ethics while being an active affiliate member.
You must also adhere to all FTC guidelines when participating in the affiliate program. You will need to provide relevant privacy policies, terms of service, no email or social media spam, do not use yourself as a typical customer, and be transparent with your earnings.
As an affiliate of Clickfunnels, you will receive 40 percent for recurring Clickfunnels accounts (monthly) and 40 percent for one-time promotion of Funnel Hacks. Funnel Hacks is a special promotion for a six-month account and training package.
Kajabi Affiliate Program
To become a Kajabi affiliate partner, you will first need to be a customer of Kajabi.
Then you will need to go to the "Get started" button on your dashboard and select Partner Dashboard. Fill out the affiliate application and submit. You are now a Kajabi partner.
Kajabi affiliate program as a rewards card that is based on your current partner level. You will begin at the Starter Level. Once you refer more users, you will be offered advanced levels. You can view your level on the Partner Dashboard.
As an incentive to keep spreading the word about Kajabi, you will be given the special reward bonuses after every level you complete. There are eight levels for the current affiliate program. The eight levels are: Blue (1 active member), Bronze (3 active members), Silver (5 active members), Gold (10 active members), Emerald (25 active members), Diamond (50 active members), Platinum (100 active members), and Legend (200 active members).
Although most Kajabi referrals remain customers, some will discontinue their services. If this happens, you will receive a 30-day grace period to get your numbers back up to your current level requirements. If your levels have not balanced out, you will receive another 30 days with 50% of your level's payout before you are eventually downgraded to a lower level.
There are four types of analytics you can track through the dashboard: active members (completed trial and are currently paying for a subscription), trialing members (those who are using the program but not yet paying), total clicks (the amount of traffic you are sending to Kajabi), and current month's commission (an accurate payout total for that particular month).
Kajabi has detailed campaigns in which you can generate new buzz about the software. Each campaign comes with its own brief that has a commission breakdown, benefits, sample email marketing copy, creative graphics direct from the source and a Kajabi style guide to keep your campaign marketing on brand.
You can share each campaign quickly and easily by opening the campaign brief and clicking create link or create link on the campaign card itself. Copy the link and then share your referral link with your email list.
Keep an eye out for updates from Kajabi, as a particular campaign can become inactive at any point by Kajabi's discretion.
Commissions can take a while to receive. For example, if you make referrals or sales in November, you will receive the money at the end of January. Commissions are always paid out on approximately the 25th of every month. The waiting period is in place to make sure the company does not pay for any referrals that cancel or get refunded for their services.
Commission rates can vary based on campaign details, but as a Kajabi Partner you receive 30% lifetime commissions for any first-time member that becomes a paying customer after their trial period. If you are good at convincing your friends and colleagues to sign up for software, this is an excellent passive income stream. Even if one of your referrals is a paying customer for only two years, you can make $1,000.
Clickfunnels Checkout Page
Another factor you should look at when choosing between Kajabi vs Clickfunnels is the checkout page. Clickfunnels is far superior when it comes to checkout pages. Clickfunnels is known for their one-step checkout page, and it makes a difference in terms of number of sales. Once a customer types in their credit card information, and the order is complete.
Clickfunnels currently integrates with the following payment options: Apple/Android Pay, Authorize.net, Bluesnap, EasyPayDirect, Infusionsoft, NMI (Gateway Funnel Pros), OntraPort, Recurly, and Stripe. Additionally, Clickfunnels supports third party product access to: ClickBank, JV Zoo, PayPal, and Warrior Plus.
Kajabi Checkout Page
The Kajabi checkout page is more complicated, and for that reason, many marketers pick Clickfunnels.
The extended checkout process through Kajabi can lower conversion rates. The more steps you require to make a sale through a landing page, the more often a customer's cart will be abandoned.
If this is happening to your business, consider looking into the amount of work it takes to order one of your products.
If customers have to go to a pre-checkout page and then click on the link to purchase, this can get confusing and cause issues closing the sale.
To fix this problem, consider using Clickfunnels to manage this service.
Kajabi vs Clickfunnels Pricing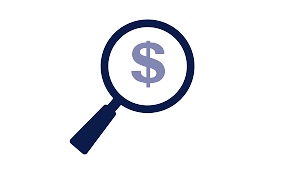 Pricing is definitely a consideration when choosing between sales funnel software platforms like Kajabi vs Clickfunnels. You will need to decide what your budget allows for when selecting a particular software and the correct tier that you need.
It is important when starting out that you take advantage of any free trials available so you can fully test the software before you commit to a monthly or yearly fee. Make sure you carve out adequate time during your free trial to try creating a sample sales funnel, uploading your videos and pictures, and even testing one of the sales funnels with your existing email list.
Although there is a learning curve when you begin to use new software like Kajabi vs Clickfunnels, it should not take long for the software automation to save you time. If the software is causing stress and frustration, perhaps look into other options that may be more intuitive to your needs.
Related Article: What Is A Sales Funnel?
Once you find the perfect sales funnel software for you, you will need to take a look at your online business and decide what level you need. Choose the correct tier pricing to avoid any downtime by having to switch in the middle of a product launch.
Finally, search out any discounts available for longer term contracts if that option is available to you. If you are a fan of the software and can explain its features and benefits to your subscribers, you will benefit from joining the affiliate program associated with your software. Some software programs will give you money for referring customers to their site and starting a free trial, while there is often an even larger incentive to get those customers to become paid monthly subscribers. If you refer multiple people or businesses, you can even make more than your monthly cost of the software. This can not only save you money on your monthly business expenses but create passive income to invest in more software and educational opportunities for your online business.
Clickfunnels Pricing
ClickFunnels has two different plans. The basic plan is $97 dollars which includes 100 landing pages, 20 funnels and 20,000 visitors per month. The all-inclusive option is the Etison Suite. The Etison will run you $297 dollars a month, which gives you unlimited access. The Etison is a good value if you are exceeding the basic plan on a regular basis.
The advantage of Clickfunnels over Kajabi is when you are running a membership-based business. While Clickfunnels offers you unlimited members, Kajabi has a cap even on its most expensive package. If you are running your business on a budget, consider Clickfunnels' unlimited Etison plan before spending thousands of dollars more on Kajabi.
Kajabi Pricing
Kajabi is geared toward large businesses. They offer three payment options starting at $149/month. They also offer a $199 and $399 monthly plan. Their tier levels can be more expensive than Clickfunnels, however, with Kajabi's focus on big businesses, they can afford to charge more for their services.
The basic plan offers a simple, starter package. You can have 3 products, 1 admin user, 1,000 members, 1 site with unlimited landing pages, and send out unlimited marketing emails every month.
As with most sales funnel software, as the monthly price increases so does the number of products, members, emails etc. you can send. With the pro plan you can expect to have up to 100 products for sale, 25 admin users, 20,000 members, 3 sites, unlimited landing pages and the ability to send out 2,000,000 emails monthly.
Budgeting for Traffic
Although both Kajabi vs Clickfunnels offer a host of features to build and maintain sales funnels, you will still need to budget for traffic.
Getting traffic to your site might come in the form of writing blog posts, social media ads or PPC campaigns, and email marketing (you will need your own email marketing program like MailChimp).
It is important to gain followers that are interested in your niche before setting up your first sales funnel or even signing up for sales funnel software. You can setup the perfect sales funnel, but if you do not have any traffic to send to it or do not take getting traffic to your landing page into account, no one will see your sales funnel.
Website traffic is tricky and can take time to master, especially as popular algorithms change. Maintaining a presence online and on social media can help you understand where your traffic is coming from and at what times they are most engaged.
If you are starting out on a tight budget, consider using social media to boost your traffic. Popular social media platforms like Facebook, Twitter, Instagram, and Pinterest all have the capability to send your traffic directly to your sales funnel.
If you are unsure which social media platform to use, choose the one that you enjoy spending time on the most or the one that you have gained the most followers on. Use social media to your advantage to poll your followers on new products, services, and discount opportunities.
Take the time to research when you should post on your preferred social media. Each social media platform has different peak times that will help you get faster results for your posts. You can find this information by using Google or signing up for webinars or courses that you can help you boost your traffic.
Clickfunnels and Kajabi Integration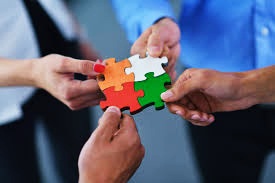 In 2016, Clickfunnels and Kajabi announced that the two companies would be integrating. Seeing Kajabi vs Clickfunnels not as competitors but as two software companies that could benefit each other and a slew of marketers, you are now able to use both software options together.
Use Clickfunnels' fast, convenient sales funnel builder with Kajabi's content delivery powerhouse. It is a good marriage. Especially if you already have funnels built in Clickfunnels, you can explore Kajabi for advanced content options and membership site features.
You can use this product integration to your benefit in two ways. First, use Clickfunnels to build out your entire funnel to get visitors to your site and encourage the sale. Then, use Kajabi to complete the sales process, product delivery, and customer service. This would also allow you to use Kajabi's membership features.
In order to do this, you would need to build out the complete sales funnel in Clickfunnels and link your single call to action directly to your Kajabi offer. This option relies heavily on Kajabi, only using Clickfunnels to convert visitors on the front end.
The second way to integrate Kajabi vs Clickfunnels is to use Clickfunnels to do the heavy lifting. Clickfunnels would be used for the sales funnel and order form. You would only use the Kajabi integration to deliver the membership site. Basically, it would be like using Clickfunnels on its own only with the integration you are able to use Kajabi's digital products features to provide customers with more purchase options.
This option is especially helpful with upsells. While you use Clickfunnels for the complete sales funnel process, at the very end you can have your customers pay through the Kajabi platform. Doing so increasing your sales as you can take advantage of Kajabi's one-click upsell.
If you are worried that integrating the two software platforms will be difficult, it's really not confusing at all. It's as simple as locating your API Key from Clickfunnels or Kajabi. Plug-in the requested API key when prompted, and you are good to go.
Conclusion
There is a good reason to compare Kajabi vs Clickfunnels. The two software programs are marketing funnel powerhouses can take your small business and increase it exponentially.
If you have not added a sales funnel software to your online business arsenal, now is the time. It can be costly to add to your monthly budget, but the time and frustration it will save you is worth the investment. This is especially valid if you are not tech savvy.
Trying to research and test your own manual sales funnels is not recommended. The time you will waste trying to make a go of it on your own, is risky when you have a time sensitive product or service to promote.
In business, too much time is spent trying to reinvent the wheel when it is much easier just to use what is already provided for you. The templates and software that Kajabi and Clickfunnels provide creates drag and drop access that will get you closer to your next sales within hours of signing up. How amazing would it be to set up your funnel tonight and have your first sale by morning? With these powerhouse software programs, you can do just that.
Even with all the amazing features that the sales funnel software provides, it can be a struggle to add the monthly cost to your budget when you are just starting out. If you are unsure if you are ready for the next big step for your online business, consider taking advantage of a free trial, so you can compare Kajabi vs Clickfunnels.
Clickfunnels Free Trial
Clickfunnels has a 14-day trial if you are interested in trying before you buy. Use these two weeks to explore the software and see if using the platform will benefit your business and save you time on the backend. We think you will be surprised how easy it is to use the software and how pleasant it is to add it to your daily or weekly routine.
If you cannot afford the Clickfunnels and Kajabi integration, we would recommend going with Clickfunnels. It is very intuitive for novices and it gets the job done quickly and efficiently. Once your business grows, you can always consider adding Kajabi to the mix to increase your features and improve your customer service.
FAQs about Kajabi vs Clickfunnels

Is Kajabi a CRM?
Yes, Kajabi is an option if you're looking for a CRM. However, it is much more than a membership site at this point, and has many features that make it great for creating landing pages and websites, as well as marketing and selling your product.

How much does Kajabi cost?
The Basic plan begins at $119/month. You can upgrade this to the Growth plan for $159/month or the Pro plan for $319/month (and you get this pricing and save 20% by paying for the entire year in advance). Basically, with an increase in cost comes an increase in the features, products, websites, and admins you can utilize.

What is a Kajabi pipeline?
Basically, a Kajabi Pipeline is a sales funnel. The latest iteration of Pipelines offers a completely redesigned visual editing experience and brand new Pipeline Blueprints (or templates). These templates were designed by Brendon Burchard through his Experts Academy training.


Disclosure: I am an independent ClickFunnels Affiliate, not an employee. I receive referral payments from ClickFunnels . The opinions expressed here are my own and are not official statements of ClickFunnels or its parent company, Etison LLC.