5 Best Answers to the Question "Is Clickfunnels a Scam?"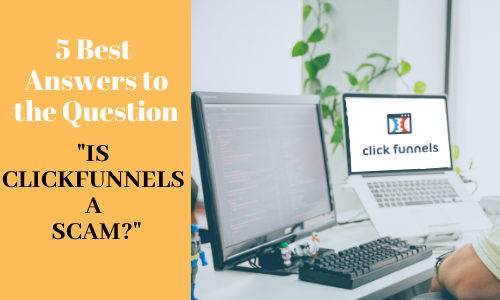 There have been a lot of concerns about Clickfunnels and how it might be a scam rather than a legitimate business. Today we'd like to put that discussion to rest and give you irrefutable proof that will show that Clickfunnels is actually legit and that it can help you grow your business exponentially.
There are many reasons why Clickfunnels isn't a scam, but the simplest way to find out if they are a scam or not would be to check their registration and licenses. There are certain things that scams tend to do so that even if they do get caught, no actual legal action can be taken against them. They also do not take part in registering with the government as a business because being recorded means oversight and oversight would mean that they get caught. What we are trying to say that it is easy to infer through the information provided by Clickfunnels to decide whether it is legit or not. We will use facts and data purely to make sure that this article is as accurate and analytical as possible. Here are a few things that can prove Clickfunnels isn't a scam:
1) The Website
There are a bunch of things that can prove that Clickfunnels is not a scam, so we'll start with the simplest and the easiest one. Their website. Scam websites are easy to identify because they are usually as sparse as possible. They try to limit and hide the information as much as possible so that you always leave the visitor confused. When you visit the Clickfunnels website (which can be found here) you'll see that it is a wealth of information, and yet there is order in the chaos.
There is a lot of information about Clickfunnels, about how it works, and what it can do for you. All of this information is covered by backlinks upon backlinks that lead to actual actionable information rather than meaningless fluff. There are videos, infographics, statistics, and verified content that prove that Clickfunnels has heavily invested in trying to gather users. That is not something that a scam website does. A scam website keeps costs low so that every user that joins them means an immense amount that is a credit to their account. Clickfunnels has put the time and effort into making a proper brand that hundreds of thousands of people have come to rely on.
There are other aspects of the website that are important to take note of because alone, they might not give enough proof but considering them all together, you can prove without a doubt that Clickfunnels is legit. If you go to the bottom of the Clickfunnels website, you'll see a bunch of links taking you to their Terms of Service, Privacy Policy, DMCA Policy, Income Disclosure, Affiliates, and GDPR Policy. All of these are essential documents that are extremely hard to fake. In particular, the income disclosure documents, the GDPR policy, and the DMCA policy are necessary documents that are required by every legitimate company, so to fake, that would be a tall order.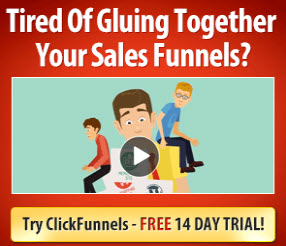 Also, on the website, you'll see that Clickfunnels is an Etison product. It is owned by Etison, which is a registered LLC company based in St. Eagle, Idaho. I could argue that since Etison is a registered limited liability company, Clickfunnels can't be a scam. However, there are still people that would say that the company itself is a scam and is not registered. To those people I say, visit this link here. That is the official page of Etison/Clickfunnels on the Better Business Bureau. The Better Business Bureau, as you know, is a non-profit organization that focuses on accrediting businesses that actually meet their trustworthiness requirements. Clickfunnels just so happens to meet their needs and is one of the many accredited businesses that are part of the BBB.
2) What Clickfunnels Does
Sales Funnels
Let's step away from the website for a moment. It may have a bunch of evidence, but let's assume that for the sake of argument, that the website isn't enough to sell you on Clickfunnels. Let's analyze what Clickfunnels claims to do and what it actually does. On their website, you'll see that they advertise themselves as a service. That means that they don't claim to be a miracle product that gives you results instantly. They claim to be a service that you can use to generate leads and increase your sales. In fact, there are a lot of things that you can use Clickfunnels for. We'll go through all of them to show you that there isn't anything particularly mind-blowing about the services that they provide. It's just a fresh take on an old formula that allows you to increase your sales exponentially.
The first thing that they offer is the ability to quickly create attractive sales funnels in order to channel sales and promote growth. Sales funnels work in a very subtle fashion. Instead of throwing all the products at a potential customer's face, sales funnels take them through a journey of which product is the best for them. Using that information, the funnel then drives people to other things that might interest them, much like suggested content on YouTube. The funnels allow you to work on multiple products at once without having to build additional funnels for them. The premise behind sales funnels is that each product you sell is linked to the other in some way. This allows you to advertise multiple products simultaneously without putting too much pressure on the customer.
There are a lot of other things that you can use sales funnels for. You can utilize sales funnels to generate leads, to sell a product and a service together, and even to gauge what interests your audience currently holds. The possibilities are endless, and entirely up to you. Clickfunnels only provides you the means to do so.
Follow-up Sequences
Clickfunnels isn't just limited to creating sales funnels. You can also use Clickfunnels for a variety of other tasks. One of the other and more common uses of Clickfunnels is to create follow up email funnels. Follow up funnels are funnels that spring into action after the sales funnel. Follow up funnels act autonomously and ensure that your customer knows that you care about the purchase that they just made. They'll be more likely to make purchases from you again.
Follow up email funnels send automated messages when your audience performs specific tasks. The most widely used follow-up a funnel that is used on Clickfunnels is the callback funnel that is used when a potential customer abandons their cart. If they do so, an automated email is sent to their email account, giving them a discount offer or letting them know that supplies are running low and that you aren't able to keep that product on hold just for them. This gives them an incentive to complete purchases, and you can find out whether they are actually interested in your product or are just browsing.
Backpack
Another feature that is often used in Clickfunnels is known as Backpack. It allows you to run affiliate programs by yourself and manage them all in one place. This is a feature that is more suited for larger entities that want to derive sales but don't want to get into the hassle of marketing themselves. Nonetheless, it is an important feature that even the smallest of businesses can take part in and benefit from. If you don't want to run an affiliate program, you can join one instead and supplement your income from that.
All of the things that we've mentioned come directly from the Clickfunnels website. You'll notice one thing if you look at these services closely, and that's that none of them promise untold riches if you were to join Clickfunnels. They state quite clearly the ways that you can market yourself better, but they never say that it will guarantee results. The results that you get are dependent on you. That much is said on the website, and it should show you why Clickfunnels isn't a scam. It doesn't offer a revolutionary way to do business. It just provides you a platform that you can use to make yourself look better to customers so that you can potentially earn more than you used to.
3) The 2 Comma Club
Let's move on to the people that have actually used Clickfunnels and have found success through them. A lot of people, when they talk about Clickfunnels being a scam, say that if people found success with Clickfunnels, there would be more people claiming to be successful. That is exactly the concept of the 2 comma club. Before we get into who belongs to the 2 comma club, let's first see what the 2 comma club actually is.
The 2 comma club is a club full of people that have made sales funnels using Clickfunnels that have earned them a million dollars or more. It can be best understood with numbers. When you write a thousand dollars, you write $1,000. It has one comma. When you write a million dollars in figures, you write it as $1,000,000. That figure has 2 commas, which is basically the premise behind the 2 comma club. It is made up of people that have made over a million dollars from a single sales funnel.
You can find the list of all the people in the 2 comma club here. You'll see that there are a lot of people in that club and some of them you may have even heard of. This is another way of proving that Clickfunnels isn't a scam because there are so many people that are affiliated with Clickfunnels and assign their success to Clickfunnels. You can even check out their companies, and see why they were successful because of Clickfunnels.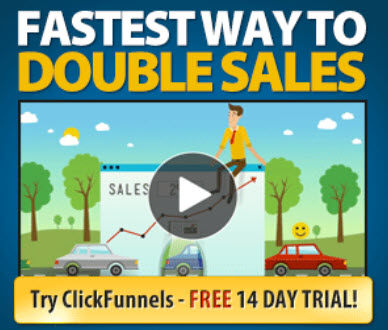 Getting into the 2 comma club isn't the easiest thing in the world. You have to earn a million dollars through your sales funnel in a single year. The funnel has to have been made exclusively through Clickfunnels and has to actually sell a product or service. It can't be just affiliate marketing. Nonetheless, the 2 comma club has a lot of members that testify the success and profitability of Clickfunnels. These are actual people that have used Clickfunnels, found success through it, and have gone ahead and described how well Clickfunnels worked for them. If you think there aren't any people that have found success with Clickfunnels, then you should definitely give the list a quick look.
4) Russell Brunson
We mentioned earlier in the article that scammers prefer anonymity and secrecy so that they don't get caught. They don't like to put faces to names and definitely do not like to be exposed. The co-founder of Clickfunnels, Russell Brunson, is the exact opposite of that. Russell Brunson is one of the highest-paid speakers in the world, and everything about him is out in the open.
Russell Brunson started out as a wrestler. That seems strange, but that is what his claim to fame was initially. He was a wrestler in his high school and managed to go All-state in his senior year. During his senior year, he also came in 2nd at the wrestling nationals. He continued wrestling even after getting into college as he said it taught him the value of hard work, competition, and the art of winning. He graduated out of college as one of the top ten wrestlers in the entire country.

During his college life is when he truly explored the field of sales and the art of making successful sales funnels. His first successful venture was in 2003. He advertised and sold a software known as ZipBrander. It used to be a software that directed traffic to your website and helped increase backend sales automatically.
His ZipBrander venture was successful, but his real success came from selling a DVD he made himself on how to construct a simple potato gun. He sold his DVD online, giving people the option of buying potato gun-making supplies as an upsell. That venture was so successful that it ended up earning Russell his first million dollars. He went on to sell a bunch of other products such as protein shakes, books, and software and soon mastered the art of creating and using sales funnels to drive sales.
It was then that he decided to move on to the service industry and came up with the idea of Clickfunnels. He decided to make a way to easily make sales funnels so that other people could also take advantage of sales funnels and find out how to use them profitably.
Russell hasn't just limited himself to business ventures. He also seeks to give back, and there are two ventures that are particularly notable. The first one is with World Teacher Aide, where every funnel that goes live on Clickfunnels means a dollar donated to making schools in Africa. The second non-profit venture is that of Operation Underground Railroad. Clickfunnels is working on a sales funnel for the project, as well as a documentary, to combat child sex trafficking from all over the world.
What we are trying to say is that it is highly unlikely that such a public figure would be involved in a scam. To attach your name and face to a company, Russell is ensuring that if ever Clickfunnels is exposed to be a scam, he would be the first person that would be blamed and caught. He isn't that dumb, so it stands to reason that Clickfunnels is actually a legitimate business.
5) The Competition
Another great piece of evidence that Clickfunnels isn't a scam is the fact that it isn't the only company that is providing this sort of service. Companies such as LeadPages, Unbounce, and Ontraport are all providing the same form of services. It's just that Clickfunnels happens to be the best and is thus the one that comes under the spotlight the most. If you'd like, you can visit each of the other companies and see what they offer. You'll see that they advertise the same services as Clickfunnels. It's just that Clickfunnels has a much better affiliate program and a great reputation, which is why it ends up being in tech news so much. If these five answers aren't enough to convince you of the legitimacy of Clickfunnels, then perhaps you need firsthand experience of Clickfunnels to see what it does. Here is a link for a free trial of Clickfunnels services so that you can judge for yourself whether it is a legit business or not.
Disclosure: I am an independent ClickFunnels Affiliate, not an employee. I receive referral payments from ClickFunnels . The opinions expressed here are my own and are not official statements of ClickFunnels or its parent company, Etison LLC.