InfusionSoft CRM Software – How Can It Help Your Business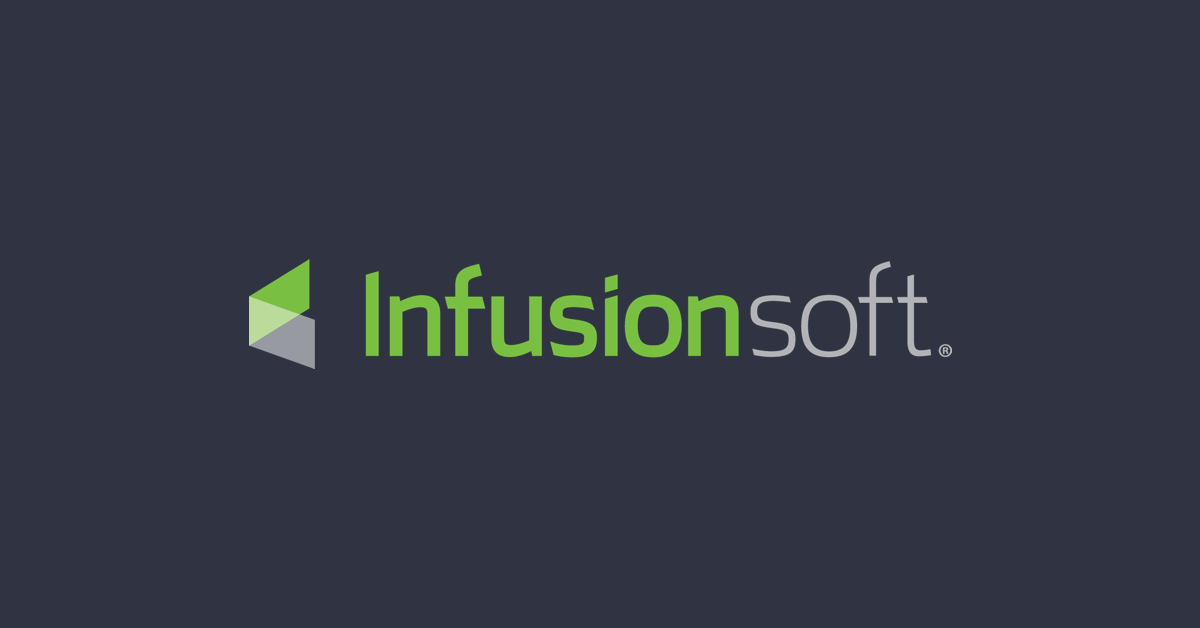 Small business owners have to lot to think about, as they need to get the most of every dollar and minute they spend. Infusionsoft provides a marketing and sales software that is cost-effective and simple to use.
Time is money. A small business owner has to manage both time and money effectively to run a successful business. Infusion CRM software will help streamline marketing efforts. Infusion CRM will help save time and increase the revenue of the business.
Top Related Article: What is Infusionsoft?
A good CRM (Customer relationship management) system is the cornerstone of any business. It is important that you choose the right CRM based on your specific business needs.  
Infusionsoft com has developed software for small business owners and entrepreneurs. The Infusion software can be used to grow and manage the entire business.
Businesses can be classified into four different sizes based on the number of employees and revenue.
Startup – <$100,00 in revenue, 1-2 employees.
Small Business – $100,000-$3 million in revenue, 2-25 employees.
Medium Business – $3-60 million in revenue, 25-500 employees.
Large Business – $60+ million in revenue, 500+ employees.  
Businesses that are of similar size share a common ground when it comes to their CRM software needs. Small businesses achieve success with Infusionsoft software as it combines CRM and marketing automation software into one system.
Infusionsoft software allows you to organize, manage, score leads, segment customer data, and manage tasks. The software can be integrated with the email account.
Data Management
Import current contact data into the Infusionsoft app. You will be able to clean the list as well as combine duplicate contacts. This makes it easy to organize the contacts with detailed records that include account and order balance, contact information, appointment and task history, lead score, and website activity history.
Task Management
Calendar and task management tools will enable you to manage appointments, create to-do lists, and set reminders for tasks. All appointments and tasks (for the day) are streamlined in a comprehensive dashboard.
Lead Sharing
Leads are ranked based on engagement and interactions. This will allow small business owners to follow up on hot leads.
Email Integration
Email accounts can be easily integrated with the Infusionsoft app. An Infusionsoft sidebar appears on the email account. You will be able to get access to contact information, appointment history, and tags. Notes and follow-up actions can be added.
Infusionsoft Pricing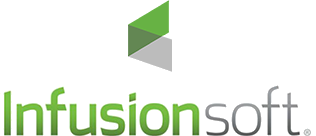 Infusionsoft offers customizable pricing plans.
The pricing plan starts at $30 per month. The package includes:
The pricing plan starts at $39 per month. The package includes:
The pricing plan starts at $54 per month. The package includes:
The pricing plan starts at $69 per month. The package includes:
The pricing plan starts at $90 per month. The package includes:
The pricing plan starts at $105 per month. The package includes:
The pricing plan starts at $114 per month. The package includes:
E-commerce and sales pipeline are functions that can be added to all the pricing plans. A one-time fee of $299 is charged for new user training. This is not included in the monthly package. Infusionsoft offers excellent CRM tools at a price tag that matches its robust features and functionality.
Related Article: Alternatives to Infusionsoft
Features of Infusionsoft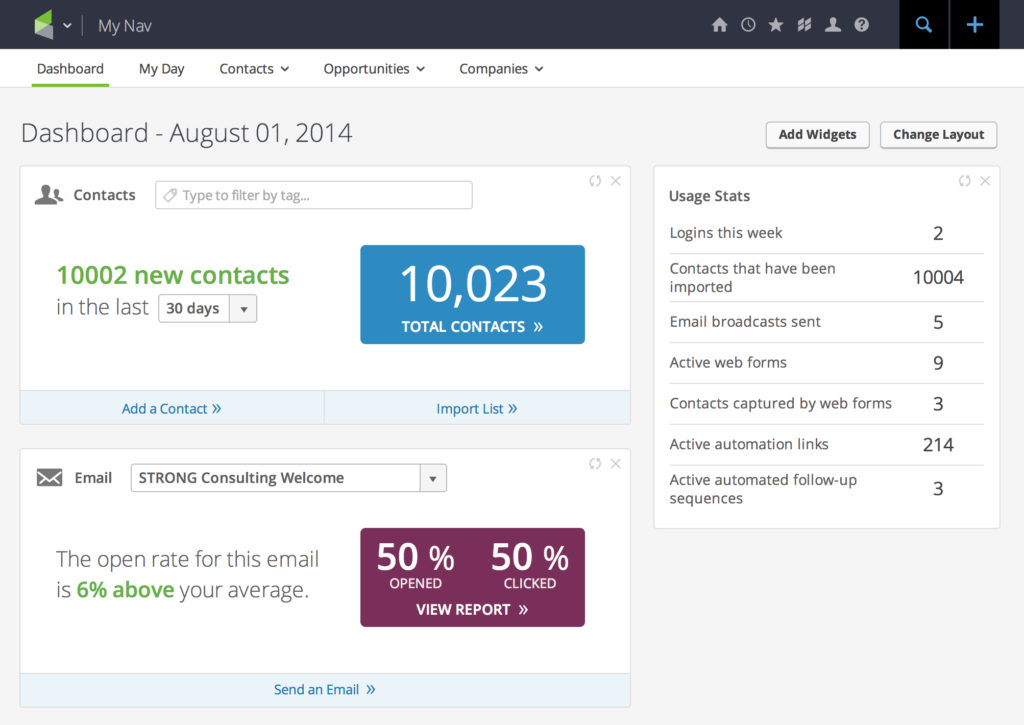 The different features of Infusionsoft include:
CRM
CRM performs the marketing and sales automation tasks. It can be used to store and segment data, maintain relationships, and analyze information related to leads, customers, and prospects.
What Does CRM Do?
Small business owners will be able to collect data about leads and organize contacts. This saves hours of hard work. Store, upload and manage records that include:
Small businesses can make use of Infusion CRM software anywhere they want to. It can be used to:
Promote products and services
Automate email follow-ups
Restart stalled transactions
Build sales and marketing campaigns
Gather campaign performance data
Infusion CRM software enables you to get your daily work done. The platform helps in organizing daily work and customer information in one place. This frees small business owners from repetitive tasks. They will have more time to focus on consistently delivering great service.
Marketing Automation
Campaign builder, tracking, and CRM are some of the marketing automation tools that can be used to grow the small business.
The drag and drop interface will enable you to create marketing campaigns that are specifically tailored for business and promotional needs.
Readymade campaign templates are available in the Infusionsoft marketplace. This will help accelerate the setup process.
Small business owners can make use of this tool to personalize and automate communications. It can also be used to build emails, landing pages and much more. Based on performance, campaigns can be modified.
The Infusionsoft software helps in capturing leads and sorting them into small lists. This will enable business owners and entrepreneurs to send the right message to the right people.
Most people assume that CRM is a place that is used to store customer information. The data collected from customers is proactively used to nurture leads and grow revenue.
CRM integration keeps the communication relevant. It is used to keep contact communication history of the customer in one place. The autoresponders are used to send personalized emails to customers.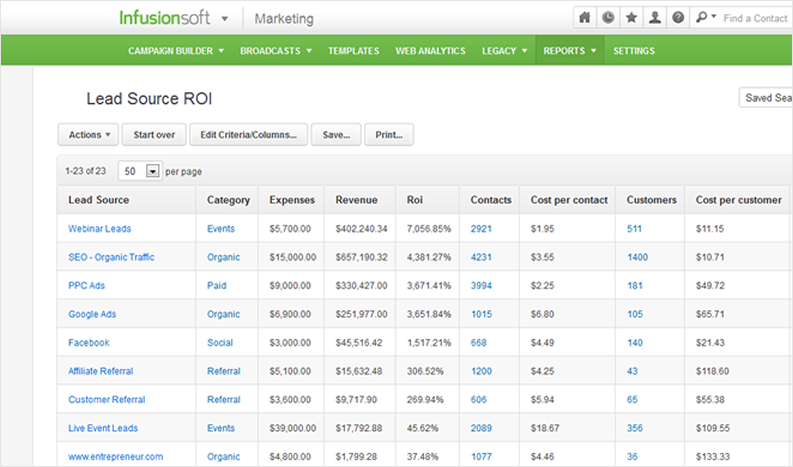 Data on every email that is sent is collected and analyzed. Click throughs, open rates, and conversions are tracked. The landing page, web form, and campaign performance are evaluated.
The campaign results are monitored in real time. This helps in refining the marketing efforts and maximizing ROI.
The landing page is considered the backbone of online advertising. The industry specific templates will help in building one or multiple landing pages. All that you need to do is to use the simple drag and drop tool. No coding is required.
The landing pages are mobile responsive. The tool provides access to hundreds of royalty free images. The page load speed is the fastest in the industry.
Sales Pipeline
Spreadsheets hold a lot of information. The sales pipeline feature tracks lead and customer information in one place. The customized dashboard tool shows where each customer is in the sales process.
Gain knowledge of the latest lead activity with a real time feed. Details in the contact record or the pipeline can be viewed using this tool. Move a lead through the process by sending an email.
Add value and an estimated close date to forecast sales. Team members can be added with just a click of a button.
Create and send easy to accept quotes and seal the deal. Remind prospects with customized follow-ups to view the quote.
When recipients of the quote use an accept quote button, the small business owner is notified immediately. The accepted quote can be converted into an invoice. This will help win more business.
Appointments
Sending a link is all that it takes for hassle free scheduling. Clients will be able to pick any available time to meet while you complete other tasks.
Avoid going back and forth while scheduling an appointment. Set the calendar and email the link. This makes it easy to schedule and manage appointments. No more time-consuming text messages, calls, and emails.
No More No-Shows and Mix-Ups
When an appointment is scheduled, a confirmation email is sent. Google calendar gets updated automatically. Everyone is informed and prepared and this helps avoid mix-ups and no-shows.
Small business owners will be able to get the most of every meeting. The appointments feature will enable you to access customer data, calendar, and notes in one place.
Analytics
The analytics feature will help analyze, forecast and control. Improvement can be measured with this valuable tool. The updated analytics dashboard will help visualize data, traffic, and conversions. The analyzed data provides valuable insights and this will help you make smart business decisions.
Infusionsoft software combs through millions of data points. This helps in generating real-time reports on marketing and campaign performance.
Reports are also generated on lead source, conversions by sales stage, click throughs, email open rates, form completion, and other criteria.  
Infusion software will enable you to sift through huge amounts of data. The sales reports will be able to generate details about revenue by a lead source, products, and contact interests.
Sales generated and activity report of each representative in the team are also available in the sales report. Small business owners will be able to know about projected revenue based on their efforts.
Order and Billing Reports
Infusionsoft is integrated with Xero, QuickBooks, and other accounting software. The platform also supports 20+ pre-built accounts and billing reports.
The reports can be used to track sales, payments, receivables, subscription revenue, and credits. The order and billing reports generate income based on the product, lead source, and invoice.
Small business owners will be able to determine customer lifetime value. The reports will also throw light on unpaid invoices and failed credit card transactions.
The administrative reports will give you a complete view of leads added, user logins, contacts added, and updates. The reports also provide information about tasks by type, user, completion status, due date, and other associated notes.
Integrations
Infusionsoft enables you to integrate your small business with the tools you use. Monitoring and managing the business becomes easy with more than 230 native and supported integrations.
The popular integrations include:
Infusion software integrates with website, email, and ecommerce. The data fields are automatically updated when the leads come in. This helps save valuable time.
The online store can be automated by plugging Infusionsoft into Magneto, BigCommerce, Shopify, and WooCommerce. This will help target customers with the right promotional emails.
When Xero or QuickBooks are integrated with Infusionsoft software, records will be automatically reconciled. The data continuously syncs between the two systems. This will help avoid duplicate data entry. All the information will be in one place.
Payments
Infusionsoft payments is an all in one payment and invoicing tool. Send quotes, invoices, accept credit cards and track payments with this tool.
Create and track invoices and quotes. Businesses will be able to view which invoices have been paid and which have been past due.
Quotes and invoices can be customized with the same tool that is used to manage customer information.
Automatically send email reminders to customers to notify them when an invoice is due or past due. Daily, weekly or monthly payments can be set depending on the specific needs of the small business.
Matching payment to invoice is easy. When a payment is applied to an invoice, the system automatically the invoice as paid. This helps keep the billing records accurate and current.
Infusion CRM software is the best software for small businesses. The software takes care of follow-up and this frees the business owner. This enables them to spend more time serving clients and less time on repetitive tasks.
The software tools will help you focus on specific client needs. Small businesses make use of different tools to automate their digital marketing and get better organized.
Why Choose Infusionsoft Software?
Get Better Organized
Small businesses are organized by nature. Infusion software provides tools and solutions that raise organizing to a new level of coordination. The tools will help keep everything in one place.
All contact information will be in a centralized database. This can be used to create custom lists for specific offers, messages, and news for specific customers. Converting contacts into clients becomes easy.
After adding contacts to the database, assign identifiers. This will make it easy to create custom lists for targeted marketing and specific communications to the contacts. Automatic emails can be triggered based on the action of the contacts.
Software Does All the Work
The organization of data is crucial when it comes to contacts and records. Quick communication with clients becomes possible if all the contacts and records are in one place.
Quick communication will also help strengthen relationships with existing and potential clients. Infusion helps small businesses select from dozens of email templates.
The different templates can be used to create follow-up emails that are sent automatically based on specific lists.
Automate and Save Time
Customizing communications that are often triggered by client actions will help put an end to repetitive tasks. Save valuable time on daily tasks such as billing, scheduling, and reminders.
Automate follow-up. This will help save time to create perfect proposals for potential clients. Following up is often a long process and requires multiple emails and calls.
Setup a workflow that can automatically send a sequential communication based on the client's action. This will help generate new business.
Streamline Business Processes
Infusionsoft will help streamline the business processes by creating efficiencies that work for your small business. This will help in promoting service and offering support to existing clients. The scheduling tools will help improve productivity.
After mapping the specific workflow sequences (reminding clients to sign a proposal, request for additional documentation, and reminding to pay an invoice) the software will send the communication to the client automatically.
Top Benefits that Infusionsoft Can Offer Your Small Business
Infusionsoft com offers many tools and solutions that small businesses can use to their advantage. Most small business owners are overwhelmed with the demands of online marketing. Customers are smart and expect better marketing.
Infusionsoft provides a range of services like e-commerce, marketing automation, and customer relationship management. Infusionsoft pricing makes all the services affordable to small business owners.
The many benefits of Infusionsoft software include:
Automate Repetitive Tasks
Daily repetitive tasks consume a lot of time, focus, and energy. Most small business owners are so consumed with the process of completing the repetitive tasks that they don't have time to concentrate on what is important for their business.
Integration of email marketing ensures that you don't have to send emails manually to each customer. Automate the process of sending emails and you will save a lot of time.
If a customer leaves items in the car without purchasing them, an email is automatically sent. Send a welcome message to a new subscriber. Certain actions can also be automated as the visitor moves through the webpage.
Automate the tasks of assigning a lead source to a new visitor. This enables you to have valuable information that can be used to convert a visitor into a client.
Email marketing is an essential aspect of small businesses. Most small business owners spend hours checking and replying to emails daily. This is an unproductive drain on their time.
With the right software, this process can be automated. Improve email marketing with Infusion software. Based on the activity of the customer, the software will send personalized messages at the right time.
Customers expect a personalized marketing experience from businesses. Infusion software helps group customers based on their distinct behavior. This makes it easy to watch customer behavior throughout the buying experience. It will help in creating a customized experience.  
Email marketing will be successful only if you are able to segment customer lists. Infusionsoft allows small businesses to segment customer lists.
Separating customers into target groups is a time-consuming job. Infusionsoft introduces a simple tagging system that allows small businesses to divide customers based on different criteria.
Based on the customer lists, targeted campaigns are created and emails sent. This helps in delivering content that is relevant to the customer lists. It will help increase customer engagement.
Instead of sending scheduled messages to all the contacts, Infusionsoft will help small businesses target specific clients on the list of segmented customers.
Small businesses often have data from email lists, online stores or from an existing CRM software. Infusionsoft integration will help sync all data in a flawless manner.
The synced data will help small businesses create new marketing plans, create invoices within the system, and process payments.
Businesses will be able to track customers based on their purchases. This will help in sending targeted promotions and emails based on past activity. Templates can also be created to sell products and services online.
Condense Multiple Systems into One
Everything that small businesses need for online marketing can be condensed into one system. Earlier there were multiple systems that were used to track various activities.
When multiple systems are integrated as one it helps avoid confusion and saves time. Automation will help business owners save a lot of money and time.
Transform Visitors into Leads
Businesses that use CRM tools will be able to track visitors. The visitors can be invited to engage with the businesses online. Infusion CRM software comes with a pre-built lead capture form.
Visitors can be invited to fill the form so that they are able to receive valuable information. The names and email addresses of the visitor's sync with the CRM system. This will help businesses manage relationships.
How Infusion CRM Software Benefits Small Businesses?
CRM software is a tool that will enable small businesses to scale by managing multiple things. The simple and effective way in which the software benefits small businesses include:  
CRM is a sophisticated tool that will help businesses manage a large amount of data. The basic function of a CRM tool is to input and manage data about customers and leads. This will help businesses stay organized.
When communicating with customers, businesses are aware of their history. This will help in effectively selling the product or service to customers.
CRM systems enable small businesses to collaborate with the entire team. If a team member communicates with a lead or customer, they can input relevant information into the system.
The other team members will be able to access the information when they communicate with the customer. The ability to organize and access customer information makes it easy for everyone on the team.
CRM tools will help in keeping in touch with customers. Keeping in touch with the customers will increase the ability of the business to sell to them. One of the biggest benefits of using CRM is its ability to increase sales.
Keeping organized information about existing and potential customers will help in nurturing leads. This helps in turning customer relationships into actual sales for the business.
Leads and customers react differently to same and different modes of communication. CRM helps segment customers and leads to different groups and lists. It will help businesses communicate with customers in different ways.
Communicating with leads and customers takes a lot of time. CRM tools help streamline the process. CRM enables businesses to communicate in less time by keeping different lists of customers.
The customers are automatically segmented into different groups based on their purchase and online behavior. This makes it easy to automate and send specific information to customers. It saves time and ensures that customers get what they want.
By improving communication, small businesses will be able to better serve their customers. CRM software provides quick access to emails, conversations, historical notes, and other valuable information.
Target Existing and Potential Customers
CRM tools help target existing and potential customers. If customers have already done business with you, they are more likely to do so again. Businesses will be able to achieve success when they convert leads into customers.
CRM will help target messaging specifically for customers based on their buying and preference habits. Small businesses will greatly benefit by targeting existing and potential customers. This will help increase revenue.
CRM helps to focus on the target market. This is done by creating personalized campaigns that provide convincing and relevant information to leads and customers.
Access metrics and reports based on communication and information of customers. Small businesses that have accurate data of customers will be able to take better decisions.
CRM software tools enhance accountability. Employees in different departments and teams will learn about their work and responsibility. This will help increase productivity.
Customize Automation Processes
Infusion CRM software provides small businesses with a system that they can rely on each day. The sales and marketing system help businesses attract and capture leads. This enables businesses to close deals and save time.
One of the biggest benefits of using Infusion CRM is that businesses will be able to customize all the automation processes. The entire customer lifecycle can be managed automatically, and this goes beyond the traditional CRM systems.
The in-built e-commerce feature makes it a good choice for small businesses that manage most of their business online. From capturing leads to billing customers and managing the sales pipeline, all aspects can be improved with the e-commerce feature.
Information about the lead source, web activity, marketing activity, sales activity, and purchase activity will help automate the entire process. The CRM software can be sued to manage contacts, business opportunities and leads separately.
Businesses will be able to customize the sales pipeline. Multi-step marketing campaigns can be created for customers based on their specific online behavior. The automated campaigns are monitored for effectiveness.
The campaigns include emails, web forms, landing pages, and more. The emails and landing pages can be customized using the drag and drop builder feature. The effectiveness of the email campaigns can be measured with detailed reports.
Streamline Business Processes with Infusion CRM Software
CRM software tools are specifically designed to streamline business processes that involve existing and potential customers. Most small business owners are not aware this technology and don't use CRM tools for their businesses.
CRM systems provide organized and safe storage of customer information. All client information is stored in one place. This information is accessible only to authorized users. This ensures that the data is safe and secure.
Many tasks and deadlines fail when small business owners try to do everything manually. A good CRM system will help schedule all activities. Efficient scheduling will help save time and money.
CRM software helps establish a separate platform for customer communications. The faster exchange of communication will improve decision making. Effective communication will improve sales and productivity.
Every move that the customer makes can be tracked. It will help in improving customer service. Businesses will be able to identify what customers want. This will improve the marketing strategy.
Streamlining the different business processes will enable small businesses to concentrate on their target market. Marketing campaigns can be customized to target specific leads. Email campaigns that are customized are more impactful.
The CRM systems can be integrated with other programs such as data processing, accounting, and project management. This will help match customer information with other business processes.
Businesses will be able to keep track of customer profile, buying behavior, and other relevant information from anywhere using CRM software. The real-time data will help increase sales. The increase in sales will also help increase revenue.
A good marketing strategy is important for every business to grow. Businesses that analyze customer data will be able to serve them better by adopting a customized marketing strategy that works.
Businesses will be able to identify new opportunities and better their performance. Small businesses that use CRM tools and systems will be able to achieve better success by increasing sales and generating more revenue.
Disclosure: I am an independent ClickFunnels Affiliate, not an employee. I receive referral payments from ClickFunnels . The opinions expressed here are my own and are not official statements of ClickFunnels or its parent company, Etison LLC.