Infusionsoft VS Hubspot | Comparing Email & CRM Providers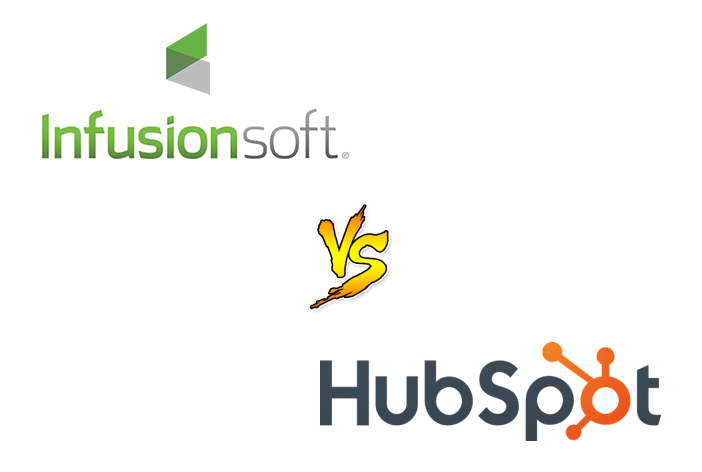 When it's time for you to consider automating your business in order to drive customer growth, you certainly have a number of choices. In this article, we are going to help you narrow it down by comparing two CRM providers: Infusionsoft vs Hubspot.
In order for you to come to the decision that best suits you as a consumer, it is important to know the finer details of the program you're going to be using rather than just a simple overview. While something like this is true in any endeavor, due to the often substantial costs of these types of programs, extreme scrutiny of every aspect of the software is recommended.
Top Related Article: What is Infusionsoft?
For our purposes, we are going to look at two of the most major factors involved in this type of decision: security and cost. However, let us take a quick look at why you need a CRM provider, and what good providers have to offer. This will give you a clear understanding of the comparisons that will follow, and you will have a more informed opinion as to whether Hubspot is better than Infusionsoft.
Taking a closer look
In today's market, reliable CRM software is more important than ever. It has changed dramatically since a similar comparison was made, Infusionsoft vs. Hubspot 2016.
What is CRM?
When it comes to building and maintaining relationships with their customers, most small business owners know what their general game plan will be. However, not all of them know exactly how they can achieve that perfect synergy between customer relations and management. Fewer still fully understand the significance of customer relationship management (CRM).
To better understand the necessity of CRM tools, it is first important to know exactly what CRM is. The most basic definition of CRM is the process of tracking and analyzing the interactions your company has with its customers as well as prospects.
CRM software is a tool that will allow you to centralize customer data, organize it in a simple, easy to understand way and scale customer engagement in a way that is efficient, clean, and manageable. What this means for your business is a streamlined way to understand your customer base and respond appropriately through effective campaigns.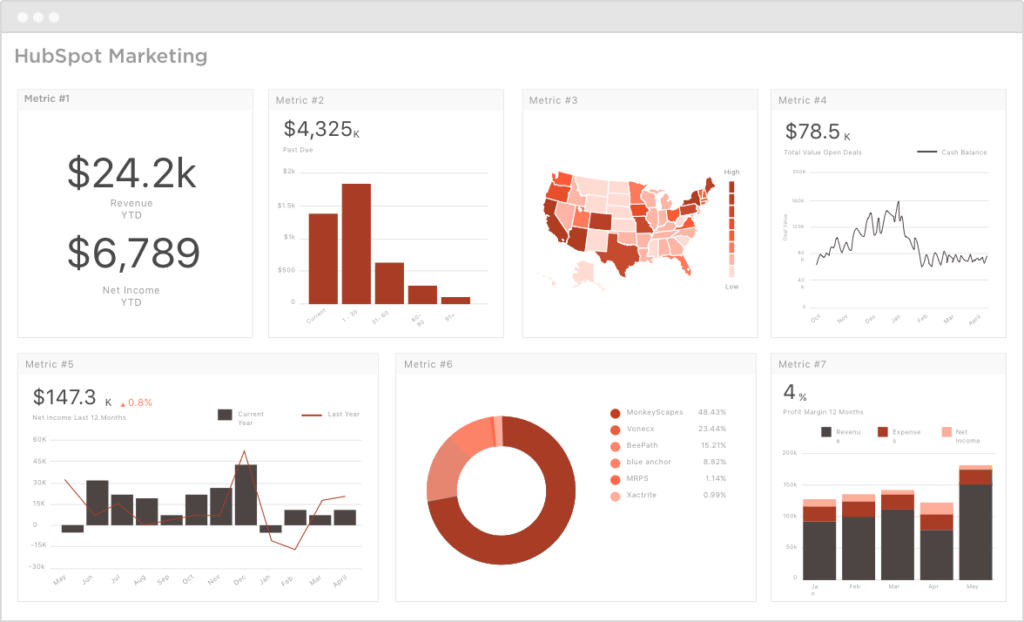 Any business that has as few as one hundred clients will benefit greatly from using a CRM program. Let's take a look at a few reasons you should be using CRM software right now.
Why should you be using CRM?
There are several arguments that can be made as to the benefits of using CRM software, and you should certainly do your research to make sure that it will benefit your company. But in the interest of getting to our main focus of Infusionsoft vs Hubspot, we are going to assume that you have made the decision to use CRM and just hit a couple of highlights.
Looking ahead to future revenue
When speaking on the matter of finances, having the ability to predict your future income is something that any business owner would love to have. Since seeing into the future is impossible, unfortunately, we can do the best thing available to us by looking at leading indicators. This includes viewing trends in customer spending, interests, and overall attitudes towards your products and services.
Related Article: Infusionsoft CRM Software
If you understand how to utilize these trends, they can help your business expand exponentially. With the ability to see details like individual sales and customer buying patterns, your marketing team or sales team will gain a better understanding of your customer base. This, in turn, will allow the team to adjust their behavior and sales pitches to better suit the clients' needs.
Understand how and where to expand your business
As mentioned earlier, if you are at this point, you have some kind of plan to grow your business. But you may be realizing that you might not have the time or the resources to attack the plan and implement it to its full capability.
Once your client list grows beyond the abilities of one person to manage comfortably, automating some of these processes should be one of your top priorities with something like Infusionsoft vs Hubspot, and could ultimately be a lifesaver for your business.
Let's look at a more specific example. Say that your website has been getting an unusually high amount of traffic in the past month. You take this as a good sign that word of mouth is spreading and your business is expanding. Do you know how to utilize that and convert the extra traffic into extra income for your business?
Using CRM software like Infusionsoft vs doing it manually, you'll be able to acquire these leads from your website and condense them into a simple to understand spreadsheet that can then be sent to your sales or marketing team. From there they will be able to make contact with potential customers and generate new leads and sales. Instead of allocating human resources, the software can do some of the legwork for you.
This is known as inbound marketing. You use your website and search engine optimization (SEO) in tandem with your webpage content to draw visitors. You then convert the visitors to suspected clients. Through the efforts of your sales and marketing team, they then become qualified prospects.
Learn what works best for sales
Knowing how to initially engage your customers is different from knowing how to keep current customers engaged. Once you have figured this out for your particular business plan, CRM software can be used to create a template or "game plan" that can be forwarded to the people who have direct communication with the consumers. This way you will ensure that consumers are being properly engaged.
Some people believe that using a template or a guideline is the trademark of a faceless corporation but that's not truly the case. There is absolutely nothing wrong with giving your customers a consistent message. Nobody want to have multiple customers with varying experiences comparing notes. That would not be good for business. Consistency is key.
Getting a consistent message to your customers requires your employees receiving a consistent message to begin with. If you have gone through the growing pains, and know what works for your business, using CRM software like Infusionsoft vs Hubspot will ensure your employees are in the know about your company's best practices.
Risk management
Usually when someone brings up the concept of risk management the first thing that comes to mind is the financial security of the company. While this is a may be a correct definition, we are looking at a different definition of risk management.
In terms of discussing CRM software like Infusionsoft vs Hubspot, in this case, if Hubspot is better than Infusionsoft, it's important to know what matters. First, let's look at the five steps of risk management.
    Identify the risk.

    Analyze the risk.

    Evaluate or rank the risk.

    Treat the risk

    Monitor and review the risk
In the minds of a customer, it boils down to one question: what security measures are going to be taken by the business to prevent my company from losing our data and keep our customers' information safe? Just as a customer has to trust you with their information, you need to be able to trust your CRM software.
And here, we are going to get to the comparisons of Infusionsoft vs Hubspot and break it down for you.  
Security
Both companies take security very seriously, as should any business when they have access to something like your customer and financial data. Here we're going to look at which of the two goes the extra mile in terms of security and find out if one comes out on top or if they both simply reach the industry standards.
Doing so entails looking at several factors such as software and security infrastructure, physical security controls, disaster resistance and everything in between.
According to their website, Infusionsoft's security statement was rendered effective on February 5, 2016. In doing so, Infusionsoft cemented their dedication to their customers. They have been nothing but transparent about their security practices. They hold a number of certifications and data protection audit standards.
PCI DSS
This involves the security that a company uses to ensure privacy of information stored on payment cards. This is a standard for any business and it means that Infusionsoft has been validated and meets the security standards set by the payment card industry.
Infrastructure
A portion of Infusionsoft's infrastructure is provided by third-party service providers. While they may have been vetted by Infusionsoft, it does not necessarily instill as much confidence as if the infrastructure was built and maintained within the company itself.
Physical security controls
Infusionsoft has physical security controls that should be a standard in any data center. Visitors must be escorted by an employee of the data center at all times. In some cases, visitors may need to be escorted by a permanent badge holder of the facility.
Disaster resistance
The Infusionsoft facility is built to withstand adverse weather that would reasonably occur in the area. The facility also has basic disaster resistance like smoke detectors and automatic fire suppressions systems.
Technical security controls
Like any good tech company, Infusionsoft has top notch security when it comes protecting their assets and data from cyber threats. The company itself authored the software and the IT systems that regularly scan for vulnerabilities.
This continues to be a concern due to the constantly evolving threats that come from places like the dark web. Firewalls are put in place to protect the system's architecture while the database activity is monitored constantly in an effort to identify potential security threats.
Conclusion
It is safe to say that when it comes to the security of their customers and of the company itself, Infusionsoft hits most of the marks and does a more than adequate job.
As with any system, there are like areas that could use improvement. However, what they do offer should be more than enough to alleviate any fears you might have about trusting your data to an outside source.
Hubspot: Does it Compare?
Well, in terms of basic security, yes it does. In fact, it's nearly identical. Like any other tech company, it has basic data center protection protocols, both for physical protection and in terms of computer firewalls. Their data centers are monitored by real people, day and night.
A large portion of the infrastructure that Hubspot uses was built and maintained by them. This shows a level of competence and deeper understanding of their own product. It also that third-party applications won't have access to your data. Keeping data access contained is very important.  
They also partner with SOC type 2 and ISO 27001certified. In terms of physical security, HVAC systems are also put in place to ensure that the servers have a hospitable environment at all times.
The security software that Hubspot uses is top of the line and is constantly being updated to counter new threats that pop up. Enterprise-grade firewalls are implemented to handle any number of attacks that may occur such as a data breach or a designated denial of service attack (DDoS), which is one reason that some find it better than Infusionsoft.
A DDoS attack is something that's all too common in the world of technology and a number of businesses in the past have been brought to their knees because of them. Hubspot partners with leading security firms and creates in-house security to specifically combat these types of attacks.
Hubspot has passed multiple certifications that are set as standards in the industry for their security.  It is also is one of the few data companies that crowdsources their vulnerability assessment. This is done in an effort to maximize the neutralization of potential threats and ensure that the brightest minds in the field are constantly on the lookout for vulnerabilities.
Because of this, Hubspot is miles ahead of Infusionsoft when it comes to the security and continued efforts to keep customer data safe and why some consider it better than Infusionsoft.
The verdict on security
If you're really looking deep into which company, Infusionsoft vs Hubspot, will offer the best security for your data and finances, Hubspot is a clear choice. Not to imply that Infusionsoft is lacking in security, but with the bug bounty program that Hubspot runs, it's quite difficult for black hat hackers to be able to get in to Hubspot's servers.
With hundreds of top-level white hat hackers all over the world constantly trying to find vulnerabilities to bring to the attention of the company it's easy to see why the most skittish of customers would choose Hubspot over Infusionsoft.
Cost
The bottom line for any business is money, and the price of a system could be make it or break it. There's no other way to put it, but the costs of CRM software like Infusionsoft vs. Hubspot can be staggering. When it comes to business however, you have to look at the cost-benefit analysis to see the bigger picture.  
Before we compare we look at whether Hubspot is better than Infusionsoft, it should be noted that while Infusionsoft has a substantially higher startup cost, Hubspot's costs change dramatically from package to package, so an exact comparison is difficult to assess.
No matter what package you choose with Infusionsoft, you're going to be paying $2,000.00 dollars for the initial start-up cost. Additional costs vary depending on the different packages.
Essentials package
– only the very basics for small businesses.
$199.00 a month for the following feature
Data for up to 2,500 contacts
Automation for up to 12,500 emails every month
Access, user accounts, and passwords for up to three users
The use and implementation of contact management
Marketing automation to set up and deploy marketing strategies and campaigns
Deluxe sales package
– for the when your business grows beyond the needs of a few clients.
Starts at $299.00 a month then it goes up from there depending on what applications you purchase from the marketplace
Most applications require a continued monthly fee
Boosts your contacts up to 5,00 a month
Collect and distribute to 25,000 emails monthly
Four users are available at this level to help increase productivity
Contact management and marketing
This level brings in sales automation, which helps companies keep track of leads and potential sales by sending out automated follow-up emails to customers. Sales automation also sends friendly reminders to sale representatives about phone calls that need to be made and other tasks.
Deluxe sales with eCommerce
Starting at $310.00 a month, this is probably where most businesses are going to want to start when they purchase Infusionsoft. The Infusionsoft digital storefront is no joke when it comes to being a powerful eCommerce tool.
Offers the same amount of emails and contacts as the previous level but is significantly more powerful because of the storefront ability. The storefront offers customizable order forms for whatever your business deals in.
Things like recurring payments and inventory management make the increased price well worth it. Arguably the highlight of the eCommerce platform that Infusionsoft offers is the inclusion of automated post-purchase emails that are sent out to customers asking customers to return to your website again for future purchases.
Another feature of the post-purchase automation is the ability to customize nearly every aspect of your message and even include coupons to entice repeat purchases.
Complete package
Here is the king package from Infusion soft that takes key parts of the previous packages and doubles them for $379.00 a month
50,000 emails every month
5 users to allow every member of management access to the software
While Infusionsoft may look like an expensive tool, and you may be hesitant in purchasing it for your company, the price actually reflects the quality. Looking at the price for what it is can seem like a rough cost but when you factor in the fact that Infusionsoft requires almost no outside software to operate, the price is much easier to bear. But is there anything better than Infusionsoft?
---
Hubspot offers three packages for its software. Each level is billed annually by default (unlike Infusionsoft, which offers a month-to-month option). This isn't necessarily a bad thing when you consider that CRM software is something you're likely going to be using for the life of your business.
However, there are many users who would prefer being able to pay a monthly subscription. This may turn away potential customers. Here are the three levels of service that Hubspot offers its users.
Basic
This package, which is their baseline service, starts at $200
The basics allow you to keep 100 contacts for your company
Three users can use the software with their own log-in information
Unlike Infusionsoft, Hubspot allows you to create blog and landing pages which can be fully customized and used to streamline customer traffic for your business.
Email marketing that allows you to create campaigns from scratch and tailor them to your specific audience.
A social inbox that allows feedback from your customers on social media platforms.
Pro
This package jumps up a substantial amount in price. Starting at $800, this is the level most companies would want to start at.
The amount of contacts is more than tripled from 100 to 1,000 contacts available to your database.
You can have an unlimited number of users o the software and this is one of the most important differences when talking about Infusionsoft vs Hubspot
Everything else in the basic package is included here along with the following:
Here are Hubspot's instructions for adding smart texts to your emails
   In your HubSpot account, navigate to Marketing > Email.

   Hover over the email and click Edit.

   In the email editor, click the Main Email Body module, then click the Make smart icon.
Enterprise
The enterprise package from Hubspot starts out at a staggering $2,400 a month. This comes to almost $30,000 that needs to be paid in one lump sum. It will allow up to 10,000 records to be held
This is where A/B testing finally comes into play with Hubspot. A/B testing is when a test is run on different versions of the same e-mail. This allows marketing specialist to narrow down exactly what needs to go into an e-mail header and body in order to maximize clicks and engagement.
Custom events are available with the Enterprise package. These allow users to track activity on a deeper level through the use of JavaScript Events API. You can also use HTML API, but let's be honest, why would you?
Advanced reporting is included and allows you to work closely with a member of the Hubspot team to create powerful reports and dashboards to surface information about key metrics for your business.
Verdict
Looking at the surface cost between the two programs it can be easier to simply jump to the conclusion that Hubspot is better than Infusionsoft. While this will certainly be the case for many companies and rightfully so, it should be noted that in regards to security, Hubspot comes out on top.
The substantial price difference between Infusionsoft vs Hubspot is too large to ignore. This wouldn't be so much of a problem if Hubspot allowed its users to pay on a monthly basis rather than charging annually.
That in itself is not even that bad of a thing, but Hubspot is forgetting the type of customer they cater to. Small business owners are the owners of just that, a small business. It is unlikely that a small business will have been around for however long it would take one to comfortably afford the services Hubspot offers.
In the early stages of a small business, there is little to no chance that they would have the money required to use this particular CRM software. Hubspot is not better than Infusionsoft in this case. It looks like Infusionsoft is number one in terms of pricing and that is, of course, a reflection of how in touch they are with their customer base.
This will become apparent to customers as they begin their search for CRM software and more often than not, they are going to come across Infusionsoft and be impressed by what they see.
---
Is Hubspot Better than Infusionsoft?
There's a pretty good chance that by now you've made your decision. Whether that decision was made from a financial standpoint or based on particular security needs, you've got an idea of which way to go. However, let us point out a few extra things about Infusionoft vs Hubspot.
Free Trial
In spite of Hubspot's seemingly overwhelming price increase throughout its different levels of service, it does offer something that almost no other CRM software company does: a free seven-day trial. This should be ample time to not only see what the software and company can do to increase your business, but also to give you enough time to know if it is the right fit for your company.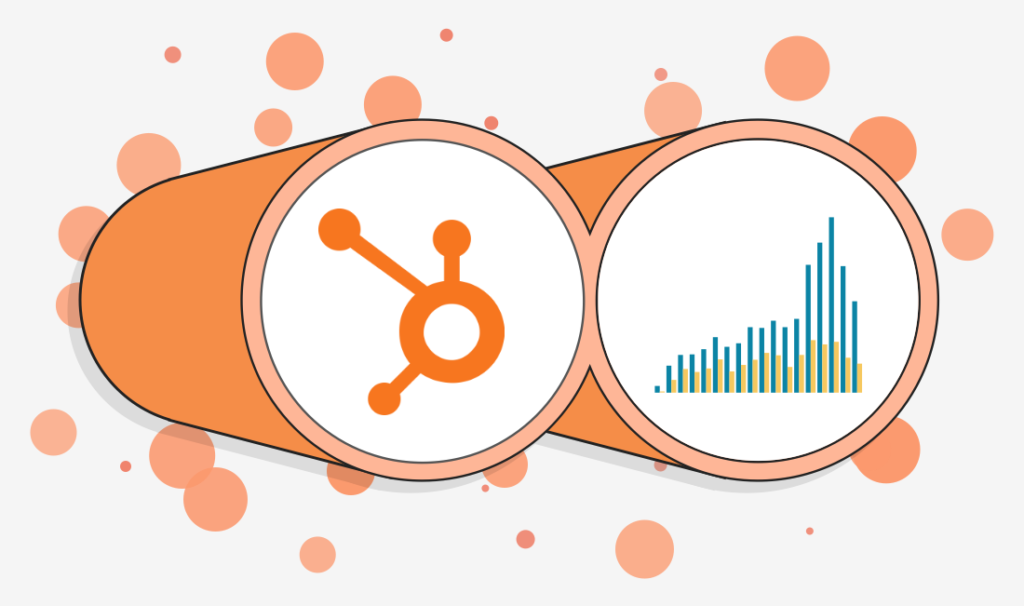 Hubspot Academy and Tech Support
Another highlight of Hubspot is the incredible lengths they have gone to in order to educate their user base. The Hubspot Academy features a nearly endless list of subjects and topics for users so they can learn nearly anything about the program on their own. CRM software like Infusionsoft vs Hubspot can be complicated and having a user-friendly help system could prove invaluable.
While this does seem like a great way to avoid ever having to pay for tech support, it is unlikely that an average user will be able to solve all of their problems through the academy training alone. The vast majority of tools that Hubsoft offers can be found elsewhere for free or marginally cheaper if you're willing to put in the time and search.
So this, in a way, becomes a negative. With Hubspot, as with any software, there are going to be problems that require the use of good old-fashioned technical support, where you get to talk to an actual person who can walk you through and problem solve an issue.
Normally, when you buy a package like the ones Hubspot offers, tech support is built into the price of whatever package you purchase. However, in the case of Hubspot, tech support, no matter how trivial, will need to be paid for on a case by case basis.
Other Considerations
That year-long contract you have to sign might seem like a nightmare, and that is understandable. Although, with all factors taken into consideration, it is worth the money to spend if you have it.
The smart content feature is unique in the sense that every page can be different depending on the habits of the user. In other words, the type of contact form a person sees on any given page on your site is determined by several factors, including, but not limited to, the type of device a person is using (Smartphone, Computer), the source of the referral, the user's preferred language, and the type of membership to your site that they have.
In a Nutshell
Pros
Costs of third party software can be avoided
Cons
Mandatory 12 month contract
Drastic price increase across packages
---
Infusionsoft is the clear winner in the comparison of Infusionsoft vs Hubspot under most circumstances due to the affordable price and great customer service. A fairly large startup cost might scare some users but you have to decide whether the assets and benefits of Infusionsoft outweigh the initial cost.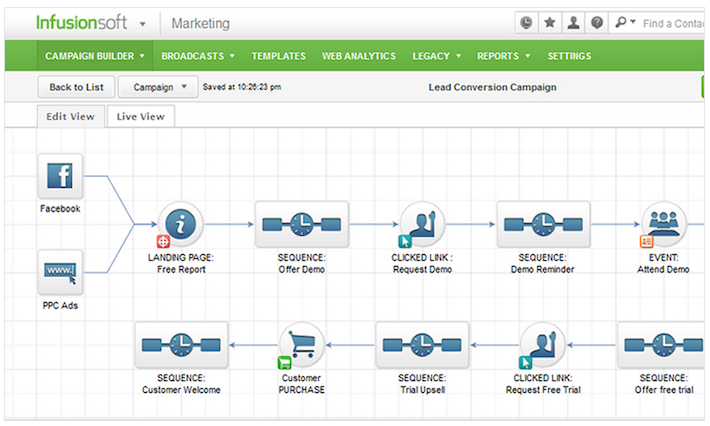 While Infusionsoft has many good things going for it, there some negatives to consider here. Their lack of native integration may be bothersome and it certainly is a nuisance. That being said, there are plenty of ways around it.
Related: Infusionsoft Alternatives
Infusionsoft has one the best-designed interfaces for marketing automation available today. Fantastic integration and API make for a more user-friendly experience and will ultimately attract more customers than any other service available today.
Infusionsoft has over 300 apps in their marketplace but a lot of them have a monthly fee attached to them. Unfortunately, they also cannot be found elsewhere for a better price.
Infusionsoft can be connected with third-party tools in a better way than Hubspot, and it's all easier to manage due to the increased functionality of the interface. It also has one of the best customer service departments of any CRM company out there.
Infusionsoft, like Hubspot, has an eCommerce section. The difference, however, is that Infusionsoft's eCommerce is fully functional from within itself. No add-ons or third party tools are required here and that's something that simply can't be overlooked
In a Nutshell
Pros
Great integration and API
A vast marketplace with apps to add on to the software
Affordable CRM for the long term
Fully functional eCommerce
Cons
Unstable deliverability rates
---
Infusionsoft is the clear winner overall. The company goes out of their way to be the best. They appeal to their customers in a way that allows them to understand that this is a company truly worthy of their time and money. If you decide to go with Infusionsoft, you can be rest assured that you are making an informed decision that will benefit your business for decades to come.
Disclosure: I am an independent ClickFunnels Affiliate, not an employee. I receive referral payments from ClickFunnels . The opinions expressed here are my own and are not official statements of ClickFunnels or its parent company, Etison LLC.