Infusionsoft Training | Top Paid & Free Sites For Learning Infusionsoft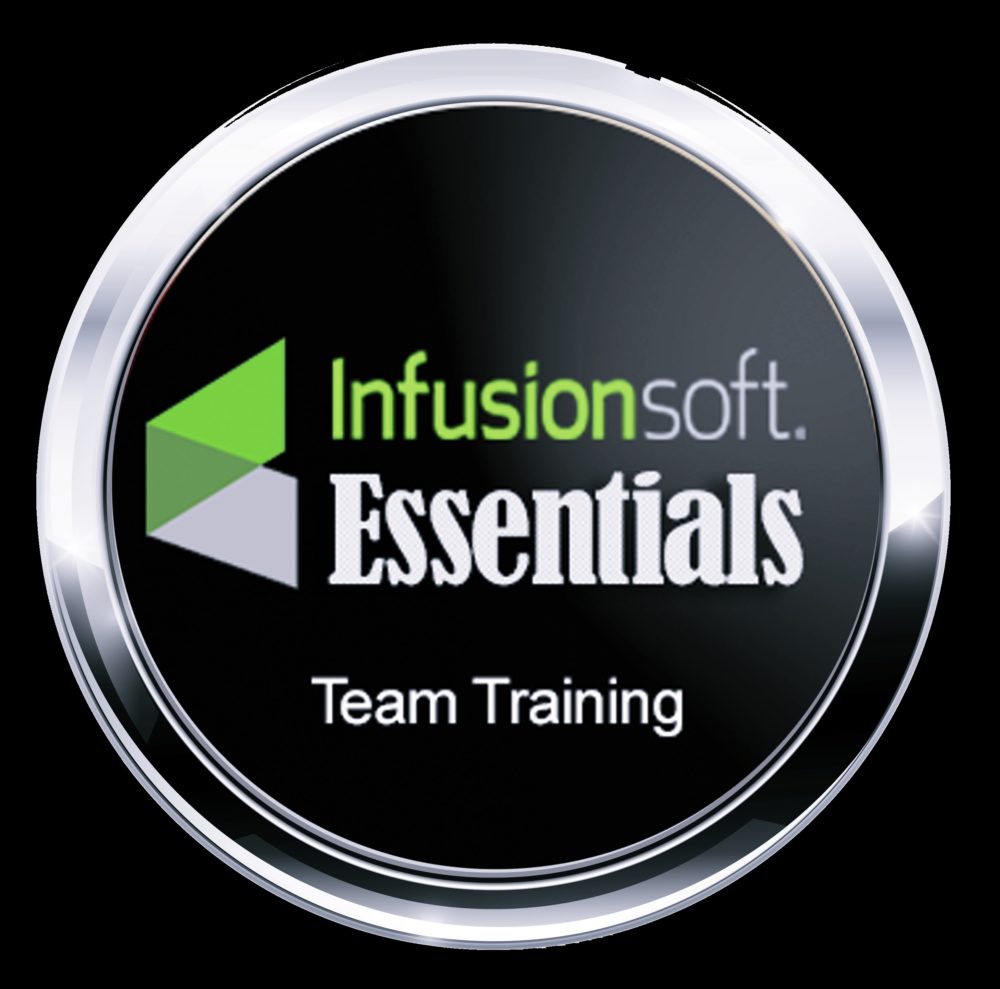 Investing in Infusionsoft training is a must if you are thinking about getting Infusionsoft for your business or have already signed up and want to get the most out of the software.
It is very hard to maintain a business all on your own or even with a few employees. There is always more work to be done, and if one area gets more attention than the other, some aspect of your business is bound to suffer.
The way to counteract the chaos is to invest in marketing software. However, most businesses are afraid to invest a sizeable amount of revenue into a monthly fee for email marketing software. This causes two problems. Either the company tries to do everything manually or they choose a free or low-cost email marketing software.
Even if you choose the low-cost email marketing software option, it could cost a great deal of headaches and lost revenue in the near future when your business begins to scale.
The biggest mistake small businesses make is trying to use too many free or low-cost software options for each aspect of their business. They might choose a CRM, but that software does not provide email marketing services. Or they choose an email marketing service that does not have the ability to automate segments of their list, so they end up sending the same marketing email to everyone on their list.
Before you know it, you have a hodge podge of software in which none of it connects. This can create a huge headache when you are beginning to scale your business since your information is in multiple places. Which analytics do you trust? Where is your customer information? Trying to track down all of the critical information you need in a timely basis starts to become impossible to complete.
An all-in-one solution is a better option, even though upfront and monthly costs can be a sacrifice financially. You will need marketing software that combines your email automation, CRM, and e-commerce tools in order to save a considerable amount of time and money when your business grows.
You should also be able to create campaigns that can be sent emails, phone calls, social media messages, or text. This will give you immediate access to your subscribers and customers and help you target them appropriately.
A good all-in-one software can do sales consultations for you. Rarely does a sale happen after a potential customer receives one email or one phone call. They need to be nurtured in order to make the sale. With marketing automation software, the customer can be taken on a journey that is personalized for them. You can make sales while you are working on other aspects of your business or even sleeping.
Luckily, marketing software programs often have a tiered subscription plan, so you are only paying for the amount of software or users that you need. Since you can always upgrade while keeping all your information within the same platform, choosing an all-in-one solution makes awkward and unpredictable business growth manageable.
While you may be certain on which marketing program to go with or have found one that is budget-friendly, you may need to still invest in training in order to use the software appropriately and efficiently. If the software was recommended by a friend, they may be able to recommend a good training company as well.
However, if you are on your own and are unsure of which Infusionsoft training to invest in, we have provided a few of our favorites below. Depending on your budget and skill level, you can choose basic training, advanced training or even free training. Make sure your training is lead by an Infusionsoft Certified Partner for best results. If you are unsure if the Infusionsoft training you have chosen is certified by Infusionsoft, you can give their customer service team a quick call to verify.
Since Infusionsoft is a complex product, it is very important that you get training lined up right away. Especially if your budget is limited, we recommend diving in to Infusionsoft training as quick as possible so you can begin to make your money back. If you are using Infusionsoft to its full potential, you should see enough revenue to cover the monthly costs of the software and then some.
Top Related Article: What is Infusionsoft?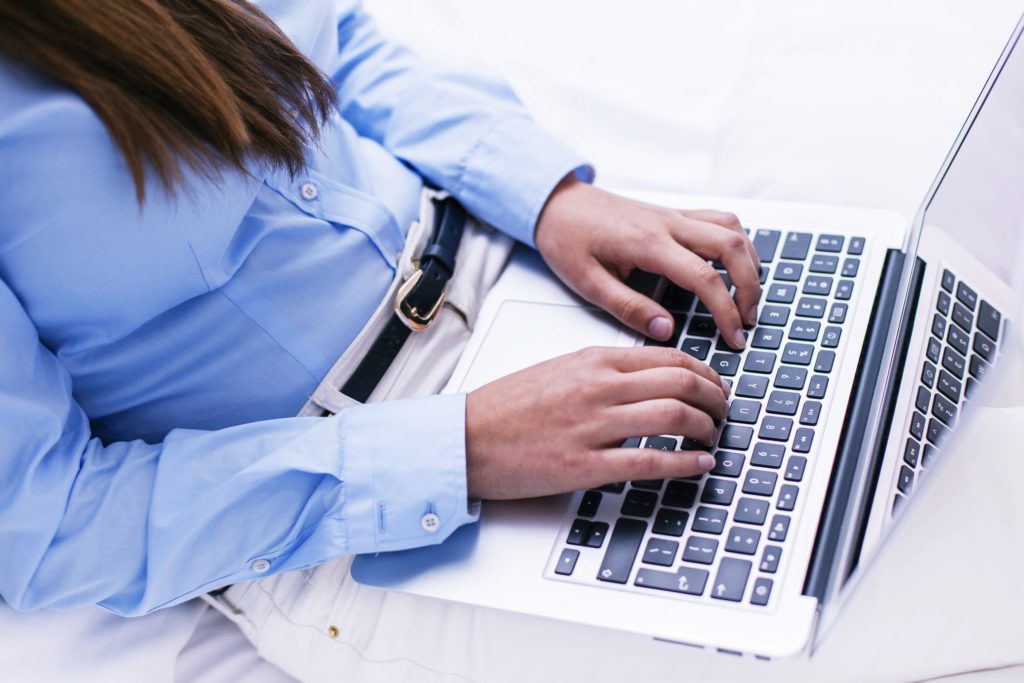 There are several free and paid options for an Infusionsoft training course. Although there are good free options, you should consider investing in paid training. A lot of the paid options are created by current users of Infusionsoft or even people who have worked for the software company.
Infusionsoft may have started out as a small company, but it has grown exponentially over the years. It is backed by large investment capital firms. The software is a trustworthy source for growing your business. Their focus is on improving the software and they listen to the needs of their customers too.
There are quite a few benefits to becoming an Infusionsoft customer. If you are ready to scale your business, check out all the features Infusionsoft can provide.
Scale Your Business
Infusionsoft can be daunting when you are just starting out since it has so many options to upgrade your email marketing. Of course, it does more than improve your email marketing, but the focus of the software will help you do a professional overhaul on your business correspondence.
Infusionsoft is the perfect software to scale your business. Sure, you could use email marketing programs like Aweber or MailChimp, but their features are limited. Why spend the time customizing your email templates in an entry level software when you can skip right to Infusionsoft and take advantage of all of their advanced tools?
Infusionsoft has the capability to grow with you. As your business accelerates, Infusionsoft will be right there with you providing custom add-ons to meet your business needs.
Top Related Article: Infusionsoft CRM Software
Personalize Your Emails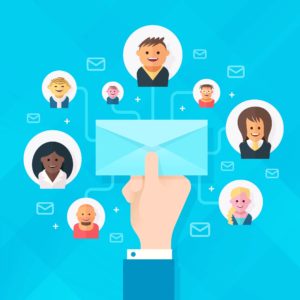 Once you have Infusionsoft in your back pocket, you can personalize your marketing emails to improve the relationship between your business and your customers.
Your customers are smart, and they demand personalized attention to buy from you. They are bombarded with visual imagery every day via the Internet, social media, TV, etc. It's important to keep up with the best marketing solutions to keep your customers coming back for more.
Automation
Automation is key. The more parts of your business you can automate, the more time you will have to focus on the core of your business.
Infusionsoft automates all of those mundane jobs that you do not enjoy anyway. When you scale your business, you customer service needs multiply. You can use Infusionsoft to take care of your customers 24/7.
If you are on a budget, it will be difficult to hire programmers, designers, and customer service reps. Choose Infusionsoft to do all of these jobs for you. From professional email marketing templates to processing credit cards to generating sales reports, Infusionsoft is an all-in-one software for your online business needs.
Lead Source Tracking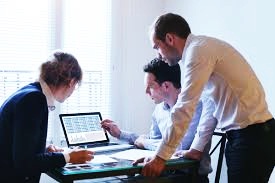 Having a quarterly report at your fingertips is valuable information that will help your business succeed and create an area of focus. Lead Source tracking calculates new leads, new customers, and new revenue by the date(s) selected by you. Is your website, Google, or social media bringing you the most leads? Lead Source tracking can give you detailed information at the click of the mouse.
The reports also help you determine a customer's worth. This is helpful when figuring customer acquisition costs and can improve marketing efforts across the board.
Segment Your List
If you are using a basic email marketing plan, you might have access to autoresponders. You probably think this is a feature that will propel your business. Unfortunately, most basic email marketing software options only include autoresponders that can be sent to everyone on your list.
Sending every autoresponder to everyone on your list can actually hurt the number of subscribers. If you are sending irrelevant information to a subscriber, there is a higher chance that they will unsubscribe and not return. Especially since not everyone enjoys getting a general email in daily or weekly intervals, that can seem impersonal and out of touch.
Infusionsoft treats email marketing more like a sales funnel. It allows you to create email marketing campaigns that segments your list and helps you send relevant information to the right people at the right time.
Related: Infusionsoft Alternatives
Behavioral-Based Marketing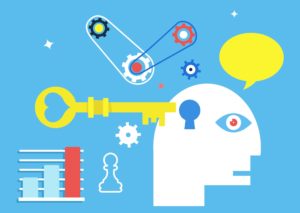 This is known as behavioral-based marketing. You should have a record of every time someone visits your website, opts-in, or makes a purchase. This record helps segment your entire list.
If a visitor goes to your website but does not opt in, there should be an email sent to encourage the visitor to opt-in with an exclusive freebie.
If a visitor opts-in but fails to bring you revenue, an email should be sent to let them know about the entire collection of products or services you provide. This will remind the subscriber of your site and they might even find a different product or service they need enough to purchase right away.
You can also target subscribers that make a purchase but fail to come back to your site and make a repeat purchase. With this segment, providing a welcome back discount code can be the ticket to future sales.
Infusionsoft can capture data from your customers. This is a must have tool for learning your customers' behaviors and to understand what is successful about your business. Grow faster with intelligent data capture tools.
Tag your contacts based on their behavior. Need to find out how popular a product line is or where your customers are located geographically? Use tags to find specific segments of your contact list quickly.
Inbox Delivery
Have you had an email marketing provider that lost potential customers by delivering your emails directly to their spam folder? Most email marketing companies have a hard time getting their emails into inboxes.
Infusionsoft has a team that is dedicated to delivering your emails with precision. Emails can be delivered to your subscribers' inboxes by being sent by trusted ISPs.
Infusionsoft does not approve of customers that spam their email list. Due to Infusionsoft's crack down on their customers that do not follow safe email practices, the email delivery rate is incredibly high.
Infusionsoft Cares About Small Businesses
Even though Infusionsoft is no longer a small business, they started as one and still cater to them. Their customer service is top-notch, and they will do practically anything to help you succeed with their software.
WordPress Integration
If you already use WordPress for your website or blog, Infusionsoft has a plug-in that can enhance your website and online business.
Best Infusionsoft Training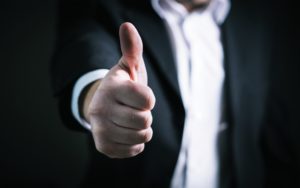 Now that you are aware of all the features that Infusionsoft has to offer, there are several online training courses that will help you get the most out of your Infusionsoft software. While some are paid, and some are free, do not delay on choosing an Infusionsoft training course to help you learn Infusionsoft. The more time you spend trying to use the program on your own without help will only cost you more money in the long run.
We have outlined a few popular Infusionsoft training courses below. Take a look at the outline of the courses, investment costs and how to sign up.
Introductory Training
If you are new to Infusionsoft, you may be frustrated by trying to learn the software yourself. Especially if you are not tech savvy, the sheer number of features can be overwhelming. If you are searching for free Infusionsof training or paid software tutorials, make sure to look for courses that cater to beginners. You will want to setup a firm foundation and learn the proper way to set up the app, emails, campaigns, reports, and more.
Look for Infusionsoft Certified Partners when seeking out training. All beginner training should be performed by a person or company that has several years of using Infusionsoft under their belt. They should be able to give you technical advice, provide shortcuts to save you time and give you enough knowledge to use all the key features in an easy to understand format.
The following courses cater to beginners and feature course teachers that are accomplished Infusionsoft customers.
Get Started Quickly (and Easily) With Infusionsoft ($99.99)
Udemy is a popular online teaching tool for learning about various niches. The website is very easy to use and navigate. They often run sales so you can get courses for less than $10.
The Get Started Quickly (and Easily) With Infusionsoft course has over four hundred students that have enrolled and a rating of 4.5 out of 5 stars. The course has been updated recently.
The course creator, Jessica Maes, has over 5 years' experience using Infusionsoft and is a Certified Consultant with the company. When you purchase this course, you will have the ability to ask Jessica questions and see Q&A from other students in the course discussion area.
It is recommended that you already have an account with Infusionsoft before purchasing this course. Having an account will help you go through the steps and customize your account to get it up and running.
However, if you are more interested in learning about Infusionsoft and do not have a current account, you can use a sandbox account. Search for Infusionsoft Sandbox Application to find a link to use a dummy account.
This Infusionsoft partner training course will help you learn how to navigate the different features in Infusionsoft. You will also be able to send out a broadcast email, import and modify contacts, build and launch a campaign, create a sales pipeline, and sell products using the Infusionsoft shopping cart.
There are 30 modules and over 4 hours of training. The regular cost of this course is $99.99, but you may be able to catch a Udemy sale to save on this course.
The content of the course is beneficial for learning the basics of the software without eating up all of your initial Kickstart coach hours through Infusionsoft. This course is also helpful for people who tried to
set it up on their own and feel they are not using all of Infusionsoft's features.
Infusionsoft University OnDemand ($299.00)
This course is offered directly through Infusionsoft. The course includes comprehensive access to Infusionsoft's key features. Easily work at your own pace with premium hands-on training.
Some of the skills you will learn include: creating campaigns, creating automations and personalized emails, design landing pages to capture leads and segmenting your contacts for a more custom approach to email marketing.
Although this Infusionsoft training course is marketed to small business owners who want to learn the basic skills in Infusionsoft, it is also great for people who have a grasp of the basics and want to build more challenging campaigns to automate their marketing processes.
You will get help from Infusionsoft University trainers along the way. The course is very easy to complete in your spare time, whether you are at home or away, as long as you have a computer and an Internet connection. This course costs $299 for a 30-day access pass to all of Infusionsoft's courses.
Learn Infusionsoft Fast with Kim Snider ($497.00)
Kim Snider is a successful entrepreneur, winning awards and starting 13 companies. She has been an honoree on the Inc List twice and sold her company, The API Guys, to start Sync2CRM.
Kim makes complex subjects easy to learn and is known by many as a great speaker and trainer. She gives it to you straight by providing an 80/20 Infusionsoft training course that provides you with 20% knowledge and 80% result.
This Infusionsoft course is only for beginners. If you have been using the email marketing software and are comfortable with the platform, this course is not for you.
There are two pricing modules for this Infusionsoft training. The a la carte method that focuses on Infusionsoft. It includes instant access to the course that includes four modules. You will also receive all future updates to the course and access to time-stamped recording of all previous office hours calls. This a la carte course is $497.
The four modules include: (1) setting up your Infusionsoft app to setup a firm foundation, (2) setting up emails to send to your contacts and understanding best email practices, (3) learn how to automate within campaigns, and (4) complete sales reports to your personalized needs.
You can also purchase a bundle course that includes how you can integrate Facebook advertising with your Infusionsoft subscription. You'll receive a live course, permanent access to course materials, and a 30-minute consultation with Kim to ask any questions one-on-one. The bundle price for both courses (Infusionsoft for Beginners and Facebook Advertising) is $1197.
Kim stands behind her courses too. The courses have a 100% money back guarantee. You can request a refund for any reason at all within 30 days.
Infusionsoft Training Through Monkeypod Marketing ($595.00)
Greg Jenkins is the founder of Monkeypod Marketing, which helps entrepreneurs by providing relevant online courses and educational training.
Before starting Monkeypod Marketing, Greg was an Infusionsoft employee. He was a curriculum developer and lead trainer for Infusionsoft University.
The great part about Greg's Infusionsoft training courses is that they are setup in separate modules depending on what skills you actually need. This is great if you are already tech savvy but are having trouble mastering a particular area of Infusionsoft.
The IS Starter Kit features 40 short and actionable modules designed to get you accustomed to the features of Infusionsoft. You can even sign up for a free trial by exchanging your email address for access to the first 6 modules. The cost of the IS Starter Kit course is $57.00.
Other courses include Campaign Builder Trilogy that helps you learn how to use the campaign builder effectively. This course includes three chapters and costs $197.
LCM Real Life course that enables you to use the campaign builder to generate new leads and capture valuable contact information. Learning how to build an automated system that increases trust and sales. Plus, how to get repeat customers, referrals, and testimonials. The cost of this course is $127.
The E-commerce Pod is a comprehensive guide regarding Infusionsoft's e-commerce section. This is perfect for people who want to use Infusionsoft to sell products or subscriptions. Use this course to learn about order forms, promos, free trials, upsells, and discounts. This module includes over three hours of content and costs $147.
Referral Pod will help you master launching a referral partner program. If you are ready to add a network of affiliates to promote your online business, Infusionsoft can help you build a team of sales reps and only compensate them if they bring you sales. This four-part course will run you $127.
Can't decide? Need all of the courses above? Monkeypod Marketing offers an All Access Pass, so you can benefit from all five Infusionsoft training courses. If you decide to sign up for the All Access Pass, the cost is $595, and you will receive 6 months access to all of Greg's amazing courses. This is a great deal if you are ready to learn Infusionsoft in a short amount of time and currently scaling your business to include ecommerce and affiliate teams.
Advanced Training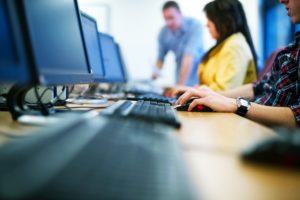 It is important to note that the majority of companies that offer advanced training, offer training for beginners are well. If you have already been using Infusionsoft or are tech savvy, you should consider going with advanced training to get the most out of Infusionsoft.
Since advanced training for Infusionsoft is often customized to your unique business needs, the pricing will vary based on how many people need trained and the amount of training you require. Customizing an advanced package may save you money in the long run. It can also be helpful to only cover the modules that your business needs help with as some features of Infusionsoft may not be applicable to every business.
With advanced Infusionsoft training, make sure you are getting personalized training and that you work with a company that can look at your account, look for any technical discrepancies, and give you a solid plan for scaling your business.
You should also look for a company that can be contacted after the initial training if you have any follow up questions. Even though you will try to prepare questions for the training, questions will arise post training and you need an Infusionsoft training company that has your business in their best interest.
Webolutions Infusionsoft Training (Pricing Varies)
Webolutions is a Certified Infusionsoft Partner that can help you will all of your email marketing software needs. The Infusionsoft partner training provides both basic and advanced training for individuals as well as teams.
Start off with the initial kick-start training that will convince you to begin using Infusionsoft and introduce you to basic features. This course is meant for companies that have been putting off learning Infusionsoft or those considering adding it to their email marketing arsenal. Webolutions will customize the basic training to fit your specific needs, giving you more value for your money.
Advanced training and strategy are great for businesses who already have an established Infusionsoft account. Webolutions will take a look at your account and speak with you about your business goals. They will take this information and cater the Infusionsoft training course, so you can get the most out of your email marketing software.
Advanced training is perfect for companies that need a personalized approach to their business marketing. After this course, you should feel comfortable using advanced features and have a clear strategy to scale your business.
Webolutions also offers team training. If you have multiple employees using Infusionsoft for different functions, for example a sales rep and a manger, they will both use the software differently.
Webolutions takes your employee roster into account and can provide on-site training for hands-on learning. They even offer support after the training so you can get any additional questions you have answered after they have left. This is a great feature to have since there are always questions that come up after a training, especially when you are using advanced features.
If you are interested in custom training that will cover both the basics and also advanced features such as mass updating data, tag structure and creating custom journeys, Webolutions is a good option. Pricing varies on your business training needs, but you can contact them to explain your Infusionsoft course requests in detail and get a quote.
Training Business Pros Infusionsoft Training (Pricing Varies)
Training Business Pros offers Infusionsoft partner training through live stream presentations and recorded video sessions.
The Infusionsoft training course is led by Paul Tobey. Paul Tobey is a leading digital marketing in Canada and CEO of Training Business Pros. He is also an Infusionsoft Certified Partner and Trainer. Training Business Pros has helped over 50,000 businesses meet their digital marketing goals.
They offer a user group for help with general Infusionsoft topics as well as a private webinar training that can be booked with one of their in-house Infusionsoft Certified Partners.
If you need Infusionsoft training right away, consider using their on-demand videos. A tool for advanced users, access the most recent recording of their Intensive 2-Day Infusionsoft Training, aptly titled "Infusionsoft Academy."
The 2-day training quickly moves you through digital marketing concepts and CRM automation. This workshop is offered quarterly. See TrainingBusinessPros.com for more information.
Infusionsoft Academy takes you on a marketing journey that is sure to help you scale your business like the pros do. Using advanced CRM automation, you can use this to segment your contacts and increase your sales.
However, this only works if you have taken the time to import leads into the database. The advanced courses will make sure you have set up your Infusionsoft account accurately, so you can get the most out of the powerful software.
When choosing a marketing trainer, Training Business Pros recommends choosing a company that has been in the business and takes action to continually rise above the curve. Digitally marketing changes at a fast pace, and you need a company that follows the trends and can provide you with up-to-date information.
CEO, Paul Tobey also speaks on a radio show where he discusses marketing trends and software options. His previously recorded shows are available for you to listen to via their website.
If you live in the Ontario, Canada area, Training Business Pros welcome you to their training facilities to get one-on-one help.
Pricing varies per package and training style. You can book a 15-minute consult through their website if you are interested in receiving more information.
Top Related Article: InfusionSoft Pricing
The Code Armada Infusionsoft Training (Pricing Varies)
The Code Armada offers an Infusionsoft training course that will take you from a moderate understanding of Infusionsoft to gaining the tools to gain employment.
This Infusionsoft training is great if you are looking to increase your skills at a current job or are simply looking to switch careers altogether. The courses are taught similar to a college course and contain 50% lecture and 50% hands-on lab/exercise.
The Infusionsoft training course has five phases. Phase I is approximately four hours and is an introduction to Infusionsoft. Phase II will give you practical knowledge to use the program in a real-world setting (four hours). Phase III focuses on advanced usage of the email marketing software (4 hours). Phase IV is tips and tricks to make better use of your time (four hours) and Phase V give you real world projects to apply everything you have learned in the first four modules (40 hours).
The Code Armada offers Infusionsoft partner training courses in the following three ways: online training, on-site regional group training and private one-on-one by a qualified expert tutoring in a city near you.
The best part? When you complete the five modules successfully, The Code Armada might just have a job for you. This will help you immediately apply the knowledge you have just learn and earn an income too. The course is also a great resume builder.
In order to takes the courses, you will need to speak with The Code Armada consultant team. The consultant can give you information on location, times, and cost of the courses.
Free Infusionsoft Training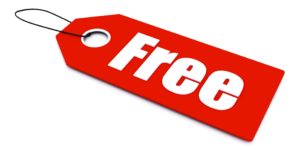 Although we recommend investing in your Infusionsoft training, sometimes free is the only option.
Free Infusionsoft training is available through the Infusionsoft website. If you are tech savvy or interested in providing freelance CRM services, the Infusionsoft Pro Help articles are a good start.
The free trainings will take you through the steps to gain a basic understanding of the program. These are especially helpful if you are already familiar with cloud-based CRM software.
You can also gain free Infusionsoft training through Training Business Pros via their Toronto Infusionsoft User Group. It is unclear if the training is basic, advanced, or both, but it is worth checking into if you are in the Toronto area.
There are also quite a few YouTube videos that can help you learn the ins and outs of Infusionsoft. The quality of the videos may vary, but if you are a visual learner and do not have the funds to invest in an online course or team trainer, these videos should not be overlooked.
Keep in mind that many YouTube videos feature people that are not Infusionsoft Certified Partners. This training should be used as a supplement only. It can also be helpful if you have a specific question that you need answered immediately or need a refresher on a particular process.
Conclusion
There are essentially three choices when you purchase Infusionsoft training. You can purchase training directly from the source (Infusionsoft University), buy training from a third-party Infusionsoft partner training, or try to seek out free Infusionsoft training on your own.
Although there are many great third party Infusionsoft training modules, often by entrepreneurs who have previously worked for Infusionsoft or have been using it for multiple years, it is important that you choose a training that was created by an Infusionsoft Certified Partner. This will ensure that the Infusionsoft training is knowledgeable and often provides additional personalized support beyond the main course. It also ensures that the trainer is an active user of Infusionsoft, has an investment in the product, and is kept up to date on any changes that may arise.
Engaging your audience is essential for growing a successful online business. Infusionsoft training can help you master modern customer service and time saving automation.
Collect and organize customer data that will make you stand out from the crowd. Store all of this gathered info in Infusionsoft's powerful CRM. Plus, segment your data and create tags to further personalize your customer experience.
Use behavior-based marketing to propel your business products or services and help determine which customers are ready to purchase. Track your customer's clicks, interest, and purchases with detailed reports.
Take advantage of the reports that Infusionsoft provides with a click of the mouse. It is the best way to determine the ROI your business is receiving. Use the data and analytics to make important business decisions like where to funnel your marketing dollars.
If you are interested in scaling your business to the next level, give Infusionsoft a try. And once you fall in love with all of the features, choose a training that will help you get the most out of your email marketing software investment.