Infusionsoft Competitors and Comparisons | Sales Funnel HQ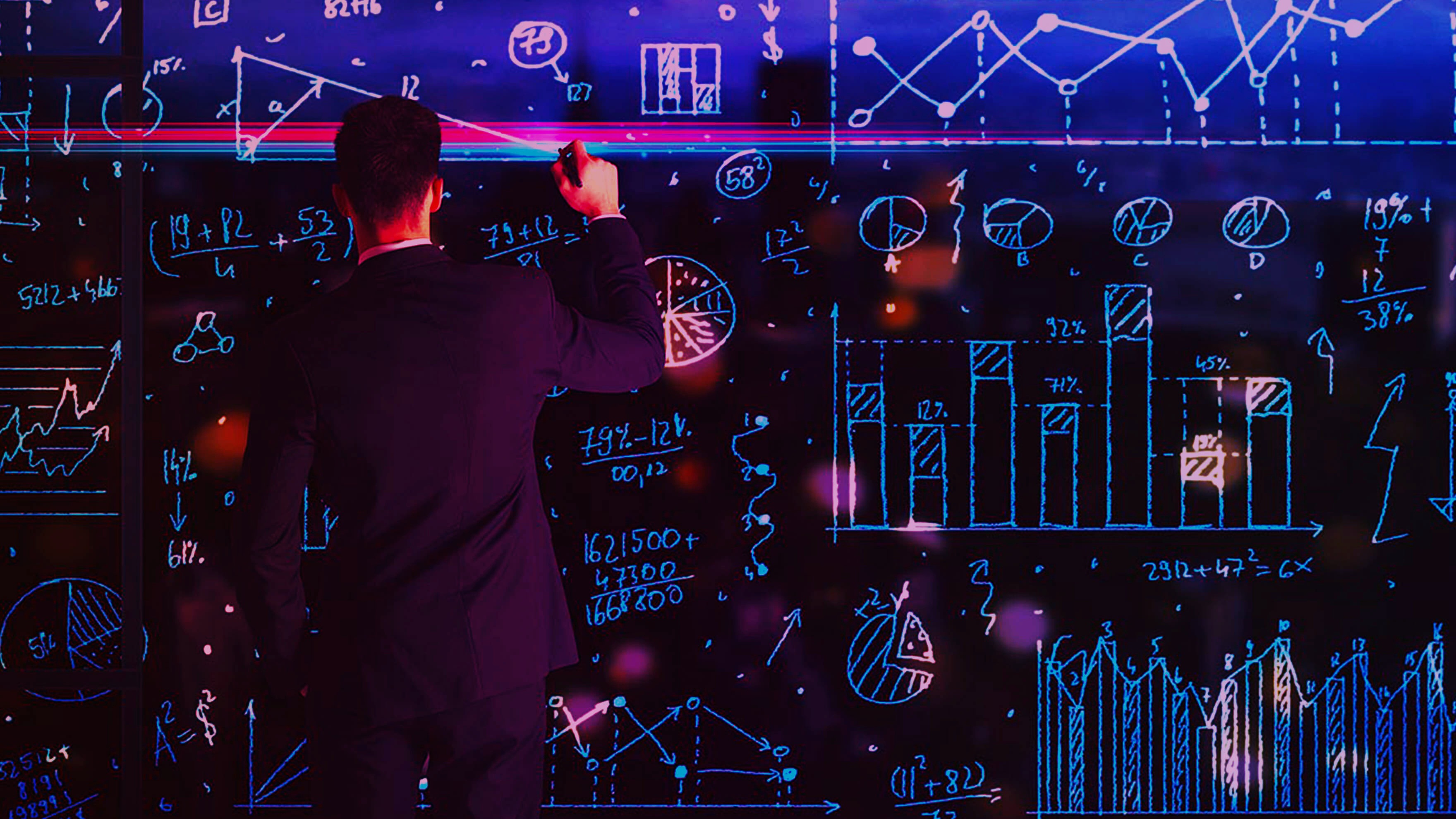 Infusionsoft competitors have set out to make marketing automation software that is up to par with Infusionsoft. Infusionsoft is very good at what they do, but that doesn't mean that an infusionsoft competitor can't be just as good. In fact, some people like the Infusionsoft alternative software even better than the original Infusionsoft. There is also an Infusionsoft free alternative, which is great for those who aren't sure whether they need automation software in the first place.
What's clear is that Infusionsoft competitors are out there, and they are not backing down. Whether you have Infusionsoft right now, or you're thinking of getting it for your business, the Infusionsoft competitors could be just as good at a better price.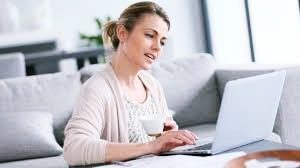 Infusionsoft is a marketing automation platform. What this means is that it helps with your marketing tools—mainly your email list. Infusionsoft will help your website pages and Call to action areas so that more people will click and enter in their email address. This is a good thing because the more people you have on your email list, the more potential customers that you create.
A lot of people like Infusionsoft because it is fairly easy to  understand and use. There are a ton of different templates on the software, and they can easily be customized so that your website looks great. It garners a lot more attention to your important areas of your site, and most people see a huge return on their investment. Infusionsoft is well known throughout the business world, and it's one of the most popular marketing automation softwares out there.
The downside to Infusionsoft is that it can be a pretty pricey thing to have. Even though it can help greatly with getting better marketing and more sales, it also isn't the cheapest software out there. For small businesses especially, it can be hard to come up with the cost to use Infusionsoft. And for large businesses, they may wonder if they will outgrow Infusionsoft within a few months or years.
Using Infusionsoft takes some time and effort. A lot of people think that Infusionsoft competitors don't exist. Because so many people use Infusionsoft, it often feels like your only choice. And while going with a big company like Infusionsoft has some benefits, that doesn't mean that an Infusionsoft alternative couldn't work just as well for you.
What is Marketing Automation Software?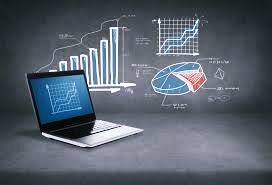 The long term goal for any business is to get more customers and to keep the current customers they have. But, with so many businesses to compete with, it can be a lot harder to do than you think. And while you can hire someone to do the endless mundane marketing emails that are repetitive and go out to hundreds, it's a lot easier to just get some marketing automation software.
Marketing automation software is pretty much what it sounds like. It is software that will automate the repetitive steps to getting out email campaigns, getting more subscribers, and making marketing turn into dollars in your pocket. Software can make these tasks a lot easier, and it can make them a lot more effective.
This software will help to personalize content for your current and prospective customers. It does that by tracking data concerning your customers. That means it can track what someone clicks on, what they purchase, how many emails they are opening, and what kind of emails they are opening. It gives you all this data and analytics back to you so that you can see which of your campaigns are performing well and which ones are not working out.
This software can help to drive up revenue and profit, which means more money in your pocket. Unfortunately, you are going to have to shell out some cash to get this done. And depending on the software you choose, it can be a lot of cash to start up.
What a lot of people get wrong is they think that this software is going to completely change their business. This is not true. If you do not have a good business to start with, marketing automation software is not going to save you from going under. What this software does do is take an already good business and make it better. If you have loyal customers, but you want to engage with them better and turn it into more profit, marketing automation software is for you.
It's also important to note that marketing automation software isn't going to do everything for you. Just because it is good at marketing does not mean it can do all your marketing for you. It can help to generate new leads and nurture the ones you already have. It's going to take your customer list and make them interact with you more, which is more beneficial to your business in the long run.
Top Related Article: Infusionsoft CRM Software
How to Choose Software
There are a lot of marketing automation softwares out there, and a lot of people think that going with the biggest and brightest is the best choice. However, that's not always true. Each business is unique, and they can't fit into the same size software seamlessly. While some businesses would do great on Infusionsoft, other businesses would do much better on Infusionsoft competitors' software. It all depends on what your business really needs.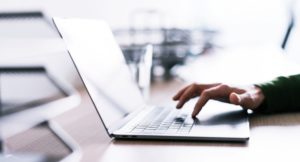 When you look at your business, what do you see yourself having problems with? Can you not think of effective marketing campaigns? Are your campaigns not effective? Do you not have any way to track your marketing campaigns at all? Sometimes, these things can be fixed with marketing automation software. If you have never tracked your email campaigns, you are definitely missing out. A good marketing automation software can  give you a lot of data and feedback that you can then turn into more effective marketing campaigns.
Do you need better landing pages to turn visitors into subscribers? There is certain marketing automation software that will give you templates to choose from for better landing pages, which can help you to grab more email subscribers and get them to buy more of what you are selling. The software can even give you the numbers of each template and how successful it has been in other businesses. This is a huge benefit because you can choose the most successful pages based on what you do.
It's important to track how your email campaigns are going, but if you have no clue where to start, you should also keep that in mind. You should go with marketing automation software that has good customer service and will help you set up your campaigns if you are confused on what to do.
There are so many different facets of marketing automation software, and it's hard to choose one for you. The most important thing is to look at your business and decide what you really want out of marketing automation software. If you are unsure, it's time to sit down with your team and see what your business could benefit from. Every software out there is going to do something different, and based on what you need to get done, you can choose a cheaper or more expensive option.
Perhaps one of the biggest things that will factor into whatever software you choose is your budget. For those businesses who have endless budgets for marketing and are not suffering in the profits, they can afford to choose a much more expensive model. However, for those smaller businesses that are nervous about putting money up for marketing, they will need to choose a less expensive marketing automation software so they don't end up in the hole over something they don't know will be a good return on their investment.
When debating between infusionsoft and other well known marketing automation software, the best thing to do is look at what each software can do. Will one work better for you? Does one have more features that entice you? Look at what they have to offer and see if the Infusionsoft competitors will actually get the job done for you.
Infusionsoft Competitors: Can They Complete?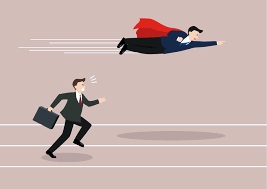 Believe it or not, Infusionsoft competitors do exist. The competition for marketing automation software is actually very fierce, and Infusionsoft is not your only option. Because they are smaller companies, the competitors may not have as many templates or features like Infusionsoft has. However, they can still work incredibly well for whatever it is you do.
There are obviously some benefits to Infusionsoft that its competitors cannot compete with. Because infusionsoft is such a big company, they are partnered with other big companies so that your website looks and feels seamless. Big companies like PayPal and MailChimp can easily be integrated with Infusionsoft, and they may have a harder time integrating with software that isn't as popular or big.
That being said, most companies can still be integrated with the infusionsoft alternative software, but it may take more steps than Infusionsoft. You should consider what tasks you really want help with because some software is better than others. If you need help getting more emails, an Infusionsoft competitor could be a good option. If your marketing campaign is pretty small, an Infusionsoft free alternative could be just what you need to get started. It's also important to know how much you plan on spending on marketing automation software. More expensive doesn't necessarily mean better, so keep that in mind.
The Most Recommended Infusionsoft Competitors
There are a lot of Infusionsoft competitors out there, but some of the most frequent ones that come up are Ontraport, Hubspot, and Salesforce. These are very popular software companies in their own right, but they are also similar to what Infusionsoft does. Infusionsoft is considered the "top dog" in this arena, but these three Infusionsoft alternative companies are also good at what they do. Whether or not they work for you will depend on what it is that you need to get done with the software.
A Favorite Infusionsoft Alternative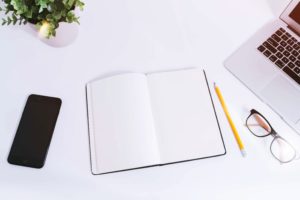 Salesforce is an Infusionsoft alternative that a lot of people like. While it doesn't have as many features as Infusionsoft, the templates it comes with are really amazing. It works well for smaller companies, but those who have a big marketing email list and campaign budget might not like how quickly they outgrow it. That being said, Salesforce is often compared with Infusionsoft as being the best alternative. Depending on what your budget is, Salesforce can be a great option.
Unlike Infusionsoft that has a hefty startup cost, salesforce does without this. Because of that, this is a more attainable alternative that a lot of companies go with. And truthfully, there are a lot of things that make Salesforce even better than Infusionsoft. While it is not an Infusionsoft free alternative, it is a lot cheaper. This is true for as much as 20,000 email subscribers, and then it is almost on par with Infusionsoft's cost. However, if you are a smaller company that is just starting out, then it doesn't matter. This is much cheaper to start up, and there's no large sum of cash that's due right when you start with them.
The setup of Salesforce is very customer friendly. It is drag and drop, and it isn't hard to set up your website to look great. The templates are many, and they are even better than some of the infusionsoft ones that are available. The only downside to Salesforce is that there are often not as many customizable features, so you won't be able to get exactly what you want. That being said, it's really easy to learn how to use. Infusionsoft can be very confusing, and that is one of the largest cons to the software. Salesforce is much more user friendly, and it was designed that way so that those who come use the software don't have to spend hours learning how to use it.
Related Article: Alternatives to Infusionsoft
An Infusionsoft Free Alternative
Infusionsoft does offer a 14-day free trial period, so you could always try it out if you wanted to. However, it ends up costing a lot in the long run, and if you don't have the budget for that, you shouldn't worry. There are plenty of Infusionsoft competitors out there than want to offer an Infusionsoft free alternative, especially for smaller businesses that cannot afford the startup cost of Infusionsoft.
One Infusionsoft free alternative is Bitrix24. Infusionsoft has costs per month, and it limits the amount of users that you can have. For example, you can expect to pay about $200 a month for three users and 2500 contacts. This quickly adds up with the more contacts that you have. Because of this, it's not doable for many. However, Bitrix24 allows you to have 12 users for free. Obviously, Bitrix24 can't offer this all for free. There is a one time fee of $1,490, and then you can expect to pay $199 month. However, this is for unlimited contacts and 12 users, which is far more than you would get with Infusionsoft.
It also depends on what you need to do. Infusionsoft has a whole host of tools to get marketing better. But, if you just need to send emails and know the rates they open, there are free alternatives out there. You could check out MailChimp, which will help you send out email campaigns, or SendPulse, which will also send out emails and track the response and open rate.
However, if you are looking for an Infusionsoft free alternative that will do everything that Infusionsoft does, you'll be looking for quite some time. There is so much that Infusionsoft does that it's not possible to offer it up for free.
What to Keep in Mind About Infusionsoft Competitors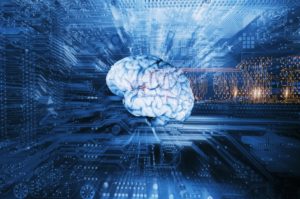 Infusionsoft competitors are good, but they are not Infusionsoft. While they can replicate some of the things that Infusionsoft does, they won't be able to do them all in one software platform. Because of this, you need to know exactly what you want to do with Infusionsoft. If you find yourself using most of the features on Infusionsoft, it might be worth it to buckle down and get the software. They are known for having awesome customer service, and there is a lot that you can do on them.
However, that's not to discredit the Infusionsoft competitors. We recommend Infusionsoft competitors if you don't think you will use everything that Infusionsoft has. It's also important to remember that Infusionsoft is known for being extremely hard to learn. If you do not have the time to dedicate learning how to use it, the competitors are a much better choice. They are often more user friendly, cost less, and can do a wide variety of things.
Infusionsoft Pros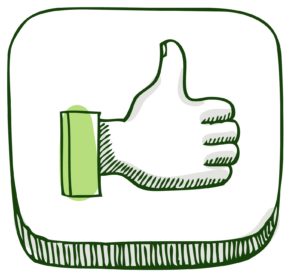 Infusionsoft competitors are there for a reason—and it's because Infusionsoft is so good at what it needs to do. Infusionsoft has templates to choose from, unlimited ways to customize things, is seamless across many platforms, and has amazing customer service. Their customer service is available whenever you need them, and they will go beyond solving problems for you. The customer service is known for helping you set up the best marketing campaigns, and they will help to recommend which templates will work best for your business.
The ability to customize everything is a huge benefit to Infusionsoft. This makes your website completely unique, and no one will know that you didn't build everything yourself. It can also link to multiple pages, so no matter how many marketing landing pages you need on your site, Infusionsoft has you covered. The data that it reports back to you in very good and thorough, and once you learn how to use it, you can stick with it for as long as you need.
Infusionsoft is pro at handling businesses of all sizes. Whether you are a small local company or a Fortune 500 company, Infusionsoft can get your marketing issues handled. They also treat all customers like they are the most important customers they have. There are little complaints about the company overall, and the customer service is there to help you with whatever issues you may encounter.
Another thing that is nice about Infusionsoft is that they offer a free trial. This is a two-week free trial that lets you experience everything that Infusionsoft has to offer. During this trial period, you can learn everything you need to know, and then you can decide whether or not it will work for your business.
Infusionsoft Cons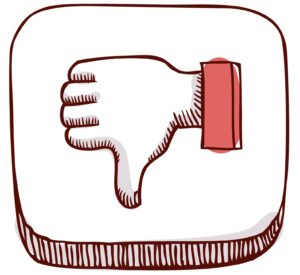 Obviously, Infusionsoft is not perfect. Even though it is popular, it still has some things that could be done better. This software has often been called "Confusion Soft" because it is very hard to learn. This is complex software that requires devotion and time. While you can do a lot with it, it still takes a long time to understand it and put everything together.
The software is also fairly pricey. It is a $2,000 start up cost plus monthly fees. You will also pay for how many users you would like to have and the amount of customers that you have. This can add up quickly, and it may only be worth it to those with a long list of email marketing and a lot of customers to get it done with. Otherwise, the return on investment may not be the best for you.
How Infusionsoft Competitors Can Help Your Business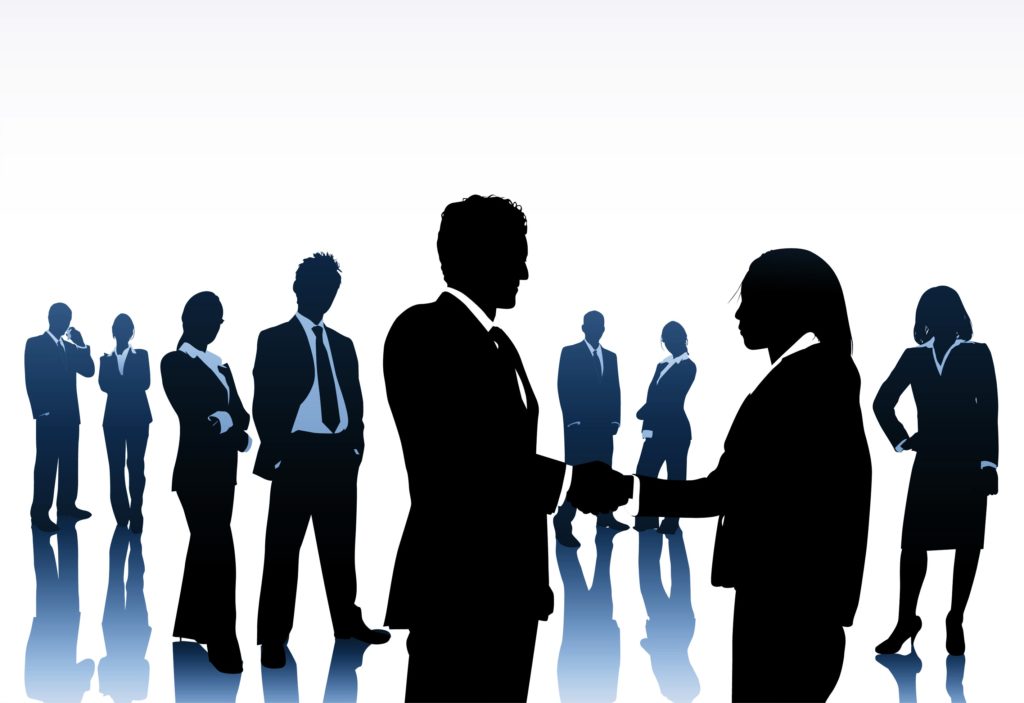 Infusionsoft is marketing automation software. This makes it easy to get your customers to purchase more from you. Whether you are selling goods or a service, this is the perfect way for your subscribers to stay in the loop on what you are doing. The Infusionsoft alternative software works very similarly. They are meant to automate your marketing process, and they can do almost everything that Infusionsoft can do.
Ontraport, one of the most recommended Infusionsoft alternative softwares, is the closest match to Infusionsoft that you will find. They have a diverse cache of marketing tools and subscriber tools, but it's a little bit easier to understand and learn than Infusionsoft. You can fully detail your mass marketing emails, which lets you have unlimited marketing campaigns. There is nothing stopping you from a grand marketing campaign because everything is customizable. There is also very accurate tracking on your customers, which will tell you whether or not they opened the email, if they clicked any of the links, and if they purchased.
This data is invaluable in the business world because it can help you track the effectiveness of your marketing. It is also useful because you can then tweak things if some marketing approaches are not working as you thought. Not all marketing campaigns will be successful, and this software will help you learn which ones are and which ones are not successful. There is also a WordPress plugin, which helps you set up your own members section on your WordPress site. Since so many people use WordPress, this is a  great way to have a seamless integration without having to get a bunch of different software.
Hubspot, which is another highly recommended Infusionsoft competitor, is perfect for those who want just a bit more than email marketing automation. While they are great at the marketing automation as well, they also have tools for your website. This can include SEO, which is search engine optimization. This can help you to appear higher on search results and get more traffic to your website in the first place. This is beneficial if you want to grow your business to the largest scale.
Hubspot's main focus is making things easier to understand. If you are a new or smaller business that is not very familiar with marketing tools, Hubspot is a great way to learn some more. They have streamlined services that are easy to understand and learn. Plus, you are only going to pay for the features that you actually need. This is great because not all businesses need the features of every software. It can save you a lot of money, which is a benefit if you are a smaller business.
Salesforce, which is one of the best Infusionsoft competitors, is another great option for those who want to increase their business leads. There are four different plans to choose from, and they have almost every feature that Infusionsoft has. When you are scheduling mass email marketing campaigns, you can do everything you need on Salesforce. It isn't hard to use, and the interface makes it easy to understand.
The Salesforce plans start at just $25, which is great for those smaller businesses who don't want to spend hundreds of dollars a month on an email marketing software. If you want to schedule out mass email marketing campaigns, this is a great way to do so.
The Pros to Infusionsoft Competitors
Infusionsoft competitors have a hand up because they are less expensive, have similar features, but aren't so confusing. Choosing an Infusionsoft competitor will be your biggest worry because the three we talked about are some of the best software you will find. It all just depends on what you want to do with your business and where you see your business going.
For those who don't know what they want or how much they will use the software, Hubspot is the best option. The ability to only pay for what you think you are going to use is a huge pro, and it is easy to get started.
For those who want something similar to Infusionsoft without the high startup cost, then Salesforce is a perfect option. It is less confusing, has amazing templates to choose from, and they have plans that start at just $25 a month.
And for those who want an experience most like Infusionsoft but with an easier user face, ontraport is the software for you.
The Cons to Infusionsoft Competitors
Every software has their cons, and Infusionsoft competitors are not immune to them. While Ontraport is great software, it is going to cost you just as much as Infusionsoft, or maybe even more. The overall price is going to be between $300-$600 a month, which is a hard pill to swallow for those who are a smaller company. With Hubspot, the offline services are not very good, so it may not be best for those in larger businesses. And with Salesforce, it's not easy to switch over to them or get your files switched over to from it if you want to change the software.
Keep in Mind
Some of the software out there is easier to transfer and take data from, so it's important to keep that in mind if you see yourself switching to different software down the road. No one can tell you which of the Infusionsoft competitors are best, but you can decide based on your own personal business needs. Everyone needs different things, so remember that as you look at your own business.
Marketing automation software is a need that almost all businesses have, but that doesn't mean you have to all fit into the same software. What could work for one business may not work for another, so it's important to know your business needs and the software that will take better care of you.
Most of the Infusionsoft alternative software has some generous trial periods where you can try out the software for free. If this is something you are interested in, try out the different platforms and see how they fit your business. It's not hard to see what tools will be best for your business and what tools will not be needed. Based on that, you could make an educated decision about which software will work best for your business. There are a lot of alternative marketing automation software out there, and trying them a few of them at the same time can help you to decide which one you like best. And while Infusionsoft is a great software with room to grow, Infusionsoft competitors are they're matching every step and making businesses successful everywhere.