Gusto Payroll Review – Taking A Closer Look At Gusto Payroll Services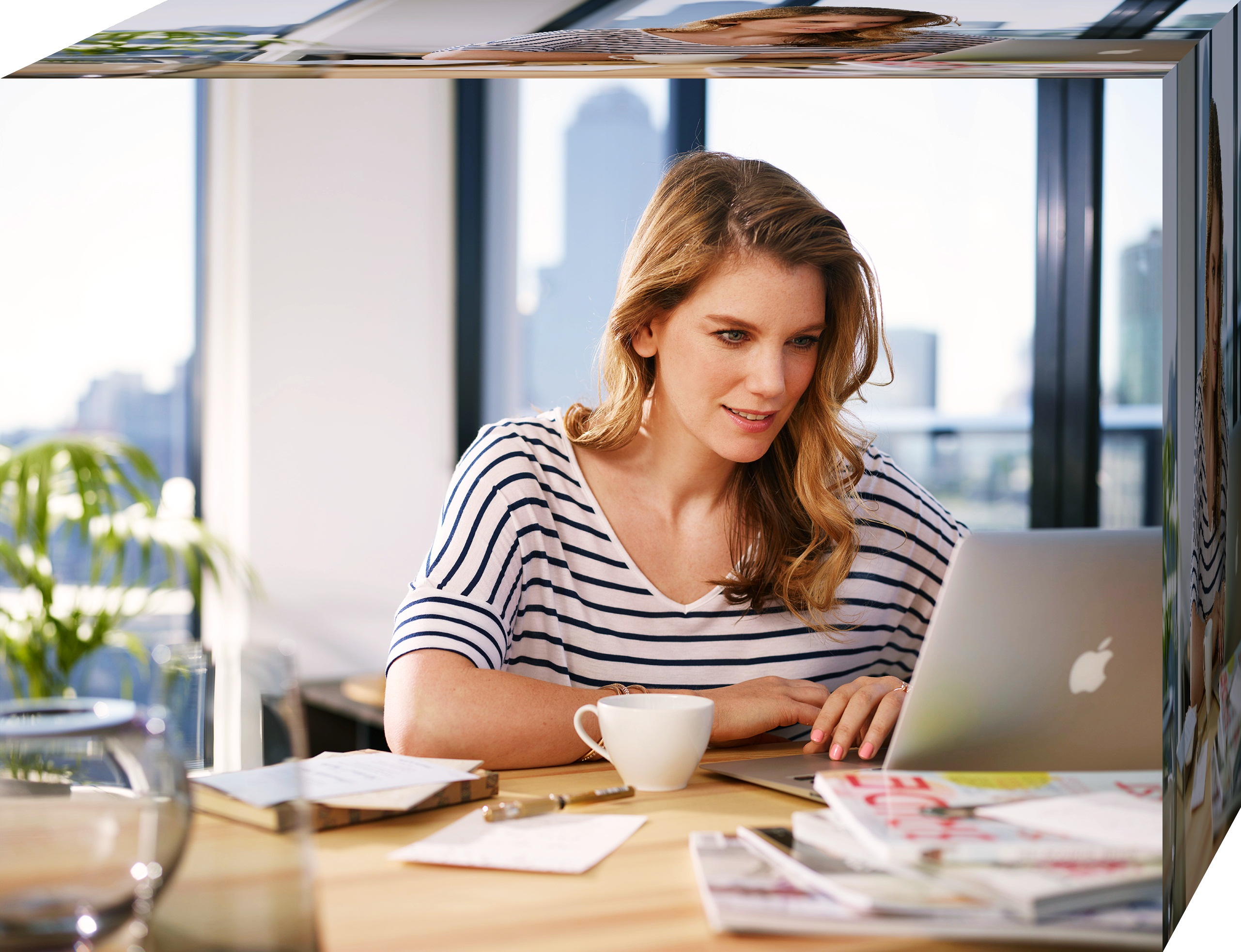 This Gusto payroll review takes a look at Gusto, a company that provides payroll, benefits, and other human resource management services using cloud-based software. It aims to be an HR solution for any business that is located in the United States.
Gusto believes it's high time to tame the typical chaos that is HR, benefits, and payroll, which any business faces. As a result, they are on a mission to create a world where your job empowers you to lead a better life. It hopes to make business tasks that are traditionally complicated and hard work more personal and simpler in a way that's easily accessible to anyone and everyone. To do this, the company is attempting to completely reimagine payroll, HR, and benefits for modern companies that are located within America. Currently, it serves more than 60,000 companies, and it has corporate offices in Denver and San Francisco.
Gusto believes that in order for a business to be great, it must treat its employees like real people instead of simple numbers on a spreadsheet. The platform it's building empowers companies to do just that–treat its employees as they should be treated. Gusto is attempting to solve some of the biggest challenges that a lot of businesses face through one easy and integrated platform, where payroll, benefits, and HR are all simplified and automated. You'll receive expert support on top of all of this, and business and employees will get a great peace of mind as they continue to do their best work.
Related: Online Bookkeeping
The company used to be known as ZenPayroll and was launched in 2012. Every year, benefits such as 401(k) accounts and health insurance are processed, and it helps businesses create great cultures so each one is a great place to work at. Any and all paperwork, for benefits or otherwise, are processed by Gusto.
This Gusto Payroll review takes a look at all the services Gusto has to offer, what exactly the software can do for you, how much it will cost, and if it's all worth it in the end.
Gusto Payroll Review: A Closer Look at Payroll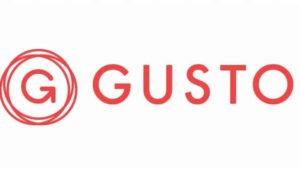 With Gusto, you can make payroll an absolute breeze. Lots of customers say that Gusto is much easier to use than a lot of other payroll providers out there, and it's easy to get all of the paperwork and logistics right as it makes compliance easier than ever. Find your zen as tedious tasks are taken off your plate, and Gusto handles all the things that can make HR chores difficult and boring. In fact, the software automatically files and pays your payroll taxes–it doesn't get easier than that.  
Setup is really easy, and any time your employees get paid, they'll get an automatic, fun email that contains links to their pay stubs so they can easily take a look at how much they're earning, which they can keep for their records. Payrolls are run very fast–75% of the time, Gusto can run a payroll in less than ten minutes. You also have the ability to sync payrolls with accounting software, benefits, HR, time tracking, and workers' comp, bringing it all together on one easy-to-use platform so you have everything right at your fingertips.
Top Related: Online Payroll Services
Gusto's payroll is fully serviced and is completely flexible and suitable to your needs. It's all online, and with Gusto's platform, you can:
Manage multiple pay rates and schedules at one time while you easily keep track of which rates and schedules belong to which employees

Streamline online setup for each of your individual employees

Run payroll on Autopilot, a program where payroll runs itself

Manage direct deposit for your employees

Manage an unlimited amount of payrolls

View 1099s and W-2s and easily send them to your employees

Find automated tax payments and payroll filings, each adapted to all 50 states, so you can easily file federal and local taxes no matter which state you're in
Your employees will find easy and streamlined service as well with Gusto. Everything can be self-served; your employees will receive lifetime accounts, so they can continually access their W-2s and pay history for as long as they work with you. They can also easily update their information, which makes it easy to send W-2s even if they move, and you deal with a lot fewer questions and less paperwork. It's a win-win situation for everyone.
It's very easy to cover compliance, as well; when you make new hires, Gusto sends reports to the state for you, and it sends both you and your employee a link to the required federal forms to fill out. These forms include W-2s, W-4s, I-9s, and 1099s. Gusto even covers workers' comp insurance, through their partnership with AP Intego. Through this, Gusto withdraws a specified amount that you owe over each pay period so you can rest easy and avoid any errors within your data, costly audits, or lump sum payments. Both you and your employees can relax and focus on your work, knowing that these details are well taken care of.
Gusto is different because:
It makes payroll a breeze, by automatically generating your W-2s and filing your payroll taxes. Through online onboarding, new employees enter all their information, and you're saved from having to fill out paperwork.  

It helps you get things right. If you need help, you're welcome to call Gusto or chat online. It has experienced, friendly representatives located in Denver and San Francisco.

It utilizes technology to make payroll smarter. It's easier than ever to ensure your team gets paid as they should, and when your business grows, your Gusto account can as well as you add advanced HR tools.
Gusto automates payroll, filings, and taxes. Its payroll tools include:
Automated taxes.

All of your taxes are automatically calculated, filed, and paid–whether it's federal, state, or local.
Payroll on AutoPilot.

This unique feature enables Gusto to automatically run payroll for you, the day before your payroll deadlines. You can adjust the settings, so this is run for each pay period.  
1099s and W-2s.

Gusto issues and files these documents, and automatically sends them to contractors and employees–once again, it's paperwork and hassle you don't have to deal with.
Child support garnishment.

You can help your employees cover their child support as payments are automatically sent, no matter which state you're in (unless you're located in South Carolina).
New hire reporting.

As you hire new employees, Gusto automatically reports these to the government so you don't have to.
Tip credits and minimum wage adjustment.

Through Gusto, your wages are automatically adjusted to ensure compliance with the FLSA Tip Credit minimum wage requirement.
There's a lot of forms and paperwork Gusto handles for you; it files all local, state, and federal payroll tax forms on behalf of your business, using technologies that include e-faxing, e-filing, and e-signing. This means everything is paperless and automatic. Forms included in this service are:
Form 1099,

which is the annual report of all the payments that are made to an independent contractor or unincorporated business.
W-2s

, which are the annual report of tips, wages, and other compensation paid to each individual employee, as well as the taxes that were withheld for that employee.
Form 940,

which is the annual report of all tax liabilities, wages, and payments made under the FUTA, the Federal Unemployment Tax Act.
Form 941,

which are quarterly reports of taxes withheld from employees, the employer's portion of Medicare or Social Security tax, federal wages, and total tax deposits.
Form 8974

, which is filed alongside form 941 as long as you're claiming the Federal R&D Tax credit.
Gusto also supports many flexible payroll features, such as:
The ability to run payroll in multiple states.

With Gusto, you can run payroll in however many states you want; it fully supports all fifty of them.
Bonus payroll.

You can easily give a team member a bonus or other such gift or commission, and it won't mess up their regularly-scheduled payroll. These off-cycle payrolls are unlimited, and you can do it right away, so the employee doesn't have to wait until the next pay period to receive their bonus.
Unlimited payroll.

You can run payroll as many times as you need, for as many people as you have employed.
Easy cancellations.

If you have to cancel a payroll for any reason, you can simply do so in two clicks.
Contractor payments.

Through Gusto, you can easily pay contractors, and Gusto automatically files and sends your required 1099 paperwork.
Next-to-gross calculations.

Enter the net amount your employee should receive, and Gusto's software will calculate the gross amount you need to pay before taxes. This is a great tool to use for bonuses.
Flexible payment schedules.

You have the ability to choose how you pay your employees; pick from monthly, twice a month, bi-weekly, or weekly.
Deductions.

It's easy to add deductions before tax for benefits, or to add things such as garnishments post-tax.
Multiple pay schedules.

You're not restricted to one pay schedule; customize yours, based on the needs of your employees.
Support for both salaried and hourly employees.

Gusto has the tools to ensure payroll for both.
Multiple pay rates.

You also don't have to be restricted to one rate of pay for all your employees; you can pay the each different rates based on their performance throughout each pay period.
Reimbursements.

With Gusto, you have the ability to pay reimbursements to your employees at the same time you run payroll.
Garnishments.

It's easy to deduct garnishments for your employees, such as child-support garnishes. Gusto automatically sends payments to the state for you.
Beyond all of this, Gusto payroll review offers advanced features, such as:
Accounting integrations.

Gusto easily integrates with accounting services such as FreshBooks, Xero, and QuickBooks.
Payroll reports.

With Gusto, you can generate and download all the reports you need for bank transactions, payroll history, paid time off, tax payments, contractor payments, and more.
Federal R&D Tax Credit.

If your company is eligible, you can receive support for your claims for this tax credit.
Integrated pre-tax benefits.

You can easily administer benefits such as 401(k) and medical insurance through Gusto. Any deductions are automatically synced with payroll.
Expense integration.

With Gusto's partner Receipt Bank, you can automatically sync all your expenses.
Time-tracking integrations.

You can automatically import all your employees' hours into Gusto through integration with one of Gusto's time-tracking partners.
FICA Tip Credit.

If you own a restaurant, at the end of the year, Gusto will supply a report with all the details your accountant needs in order to claim the FICA Tip Credit tax incentive. This will be on your corporate tax returns.
It's not all just on you, either; there are several tools Gusto offers for employees themselves, so they can effectively manage their own payroll and benefits. These tools include:
Paperless onboarding.

New employees are able to fill out their information online, such as their W-4, bank account details, and contact information.
Direct deposit.

Your employees can easily sign up online and provide all the information required for their paychecks to be delivered directly to their bank accounts.
Charitable donations.

Employees can take an amount from their paychecks to make charitable contributions, which will have automatic deductions.
Digital paystubs.

Your employees don't have to wait for a check in the mail–instead, they'll get fun payday emails, and you can personalize these messages with your own notes.
Teams.

Employees can be organized into their separate departments or specific teams, so there's easy reporting and management.
Lifetime accounts.

Your employees can access the history of their W-2s and paystubs through their online Gusto account, even long after they've left your company.
Vacation and sick policies.

It's easy for employees to request time off and track how much sick and vacation time they've accrued.
Gusto Payroll Review: Small Business Health Insurance and Other Benefits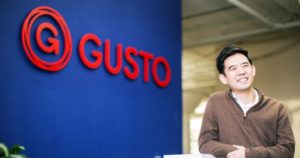 Gusto supports and simplifies all the benefits for your employees, including 401(k) and health care. It helps you find benefits bliss, by making technology better and easier for both you and your employees to navigate so benefits can be applied and maintained. You can breathe easy; Gusto also makes compliance much easier and has brokers who are fully-licensed that can help you choose the best benefits for your company and make confident decisions.
Gusto is here for you to help you find the right benefits package for your employees, whether you already have benefits in place or are thinking of implementing benefits for the first time. With Gusto, you're always covered. Simply select a package, which your licensed broker helps you with. This package will be adapted to your team's needs and to your own budget, and it'll be implemented once you're done setting up payroll.
With Gusto, your employees receive their own individual invitations to enroll themselves in the benefits package online. Customer service is available if anyone ever has questions, and it's easier than ever. The deductions for these benefits will be automatically synced with payroll so you and your employees don't have to worry about whether it's taken effect, and it's easy for people to update their information at any time. Employees enroll, and you manage, simple as that.
The types of benefits that Gusto offers include: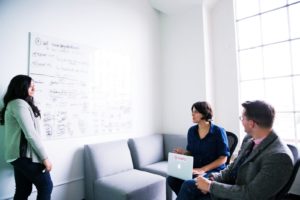 Dental, vision, and medical.

The company has partnerships with more than 100 carriers and can offer you over 3,500 different plans. This provides you quality packages at a range of available prices. If you already offer your employees benefits and like the plan you're already on, there's a possibility you may even be able to transfer it into your services with Gusto, and fully integrate it with your payroll.
401(k) retirement savings.

Gusto has a partnership with Guideline in order to offer 401(k) plans that are full-service and have the ability to be integrated with payroll, no matter which state you live in. You pay a flat fee for the service, your employees pay fund expenses, and there are no hidden costs or management fees for anyone involved.
Commuter benefits.

Whether your employees take the train or the bus to work, their commute can be made for affordable with contributions that are tax-free.
Health Savings Accounts.

An HSA offers a solution for employees to be able to save for all of their health care needs, in a way that has many tax advantages.
Health FSA.

A Flexible Spending Account for health helps employees use their money pre-tax for expenses that are related to their health needs.
Dependent FSA.

Dependent Care Flexible Spending Accounts give your employees the opportunity to receive tax savings when they need to provide covering care for anyone who is one of their dependents.
529 college savings.

You can help your employees save for any future college costs they might incur, in a way that has tax advantages.
Life and disability insurance.

Through this benefit, you can give your employees a safety net to help protect them against the unexpected that life unfortunately often brings.
Gusto is different because:
It helps you find benefit bliss, by automatically inviting any new employees you hire to enroll for benefits

Each employee will have their own account, which makes managing benefits easy

Compliance is a top priority, and Gusto ensures that all operations are compliant, whether it's for the ERISA, the ACA, or HIPAA. Gusto can also help you handle any COBRA requirements that come up as employees leave your business

Handling benefits is a daunting task, but Gusto provides licensed brokers who can help you with everything, from open enrollment to selecting the benefits package that's right for you and your company
Overall, offering benefits through Gusto is an experience you and your entire team will enjoy.
Modern HR Solutions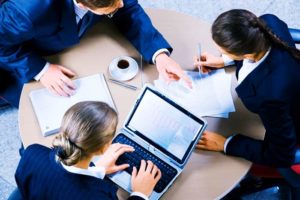 Through Gusto's HR tools, you're offered compliance, PTO, onboarding, and more, all built for the exact way you work. Gusto helps to take tedious tasks off your hands so you can focus on what you need to do, and it makes it much easier to ensure you're staying compliant, no matter which state you live in. It helps you enjoy all those HR aspects to your job, all over again.
Once you get everything up and running, Gusto will send all your new hires offer letters that help you stand out among potential employers. Once they come on board, employees can sign contracts and forms online, as well as sign up for benefits and enroll in payroll. It's all online, which means you no longer have to deal with unending, messy paperwork. It's easy to help new hires get to know the rest of the team and help them get started. Any time off with Gusto will sync up with your calendar and with payroll, making things easier for everyone involved, and you can check in with each team member to see how they're doing with anonymous surveys that provide recommendations and feedback, so you meet your employees' needs.
It's time to stop managing your business with spreadsheets, emails, and paperwork: modern HR is here. Everything's automatically integrated with payroll, so it's easier than ever to ensure you're compliant as you keep all data and information on your employees in sync. You'll not only impress employees you currently have, you'll also create a great first impression for new team members as they get welcoming messages, forms, and enrollment for benefits.
All information is encrypted and kept safe as well, so you don't have to worry about personal information getting stolen. Protect your employees with Gusto, which utilizes a secure employee document vault. Everything is stored online, from NDA forms to onboarding, and it's all secured using 256-bit SSL encryption. Your employees can sign all their documents electronically inside of Gusto, keeping all records current and safe.
Related: Best Accounting Software For Ecommerce
The types of human resources tools that Gusto offers includes:
Requests for time off.

You can manage time off requests right in Gusto, and once they're approved, it's easy to sync it to your calendar and to payroll.
Simple time tracking.

If your employees are paid hourly, they can clock time using Gusto itself. All you have to do is approve, and sync to payroll. It's simple for everyone involved.
Organizational charts.

You can create visuals of your departments, teams, and reporting structure.
Employee surveys that are anonymous.

Keep track of your team's needs and how they're doing through monthly surveys that provide actionable feedback.
Create your own employee handbook.

You can access guides and templates that are professionally designed through Gusto's comprehensive HR resource center.
Compliance.

All paperwork you complete through Gusto is automatically filed with the state, no matter which state you work in, and helps with federal paperwork such as I-9s and W-4s.
Workers' comp insurance.

Workers' comp is completely integrated into Gusto's services, and during each payroll, you'll only pay what you owe.
HR advice, on demand.

If you ever have any questions, they'll be answered right away through Gusto's certified HR professionals.
Gusto is different because:
It helps you reclaim your workday; you definitely already have enough on your plate, and Gusto handles a lot of the work and paperwork behind necessary HR proceedings. Payroll, benefits, and HR are all streamlined under one roof.

It helps you get things right; not everyone is an HR expert, and it's easy to make mistakes or forget some paperwork. Gusto has customer support that's backed by human resources professionals who bring you peace of mind.

It helps you create positive work culture. You can make your business a great place to work through Gusto's innovative technology that helps you with all of the things that go on behind the scenes.
Employee Time Tracking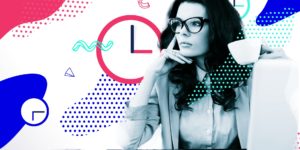 Gusto provides you with all the time tools you could ever need, which are all combined with its payroll services. When you utilize Gusto's services, your entire team's hours, holidays, and time off are all automatically calculated into payroll. There's no stress, no extra steps, no packets of paperwork. Simple and easy, for everyone involved.
Gusto's prominent time tools include:
Simple time tracking.

With this, you can track hourly work the easy way, if your employees are paid hourly. Your team can submit hours in their own accounts, and once these are approved by a manager, all you have to do is click once to sync everything to payroll. Gusto also offers different types of integrations if your business has complicated time tracking needs–if, for example, you're in the restaurant or retail business.
Time off requests.

Give your employees the time off they deserve with Gusto. Once your unique PTO policy is in place, employees can ask for permission for sick days and vacation. They can either submit these requests for approval, or a manager can submit on their behalf. All of this is synced to payroll and your calendars–automatically.
Paid time off policies.

Gusto offers PTO policies that are uniquely adapted to your team. You can customize these policies to fit each exact person's requirements, and Gusto makes sure you're following the laws of the state no matter where you're located.
Holiday pay.

Select the holidays for your team, and ensure they get paid on these days. You can pick federal holidays, or even create your own custom ones with Gusto. They're automatically put into payroll as default paid time off for everyone.  
Calendar sync.

Keep track of key dates and tasks, payroll reminders, approved time off, and holidays with a calendar. Everything's automatically synced, so you don't need to worry about doing this by hand and missing something. It's one less thing you have to worry about.
Gusto is compatible with iCal, Outlook, and Google. With its time tools, you can keep everything in one place, and you only need one password to access it all. This automates all of the tedious tasks that keep you from focusing on your most important work. There's no more paperwork and no more spreadsheets–to many people's joy. All the complicated details are taken care of, as your employees' wages are handled effortlessly.
Pricing of Gusto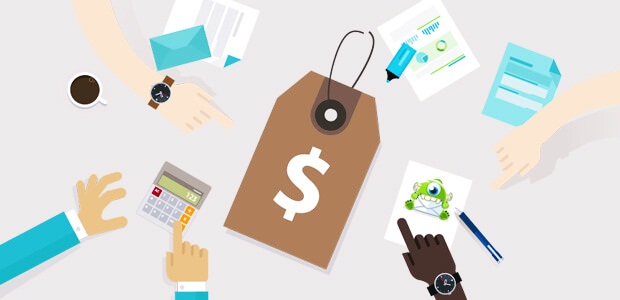 There are several different packages you can select for Gusto. Each offers its own range of services, and you can choose however little or however much is right for your company, the size of your team, and your intentions. The pricing options are Core, Complete, and Concierge.
The Core package, which is $6 per month per person, includes:
Full-service payroll

Health benefits administration

Workers' comp administration

Employee profiles and self service

Paid time off policies

Best in class support
It also involves a base rate of $39 per month, and is the best option if you're merely interested in payroll that's refreshingly easy, so you can return to what matters the most for your company.
The Complete package, which is $12 per month per person, includes:
Full-service payroll

Health benefits administration

Workers' comp administration

Employee profiles and self service

Best in class support

Paid time off policies, as well as time off requests

Employee surveys

Employee directories

Admin permissions

Simple time tracking

Employee offers and onboarding
It also involves a base rate of $39 per month, and is your best option if you would like to cultivate a better workplace through improved HR tools.
The Concierge package, which is $12 per month per person, includes:
Full-service payroll

Health benefits administration

Workers' comp administration

Employee profiles and self service

Dedicated best in class support

Paid time off policies as well as time off requests

Employee surveys

Employee directories

Admin permissions

Simple time tracking

Employee offers and onboarding

HR resource center

Certified HR pros
It also involves a base rate of $149 per month, and you should select this option if you need HR pros that are certified and all the resources you could ever need, so you don't have to manage your big business all by yourself.
With any selection, you can add benefits by choosing from thousands of health plans that are available from top carriers, with the help of licensed brokers who will help get your company enrolled. There are no administration fees, and you only pay for premiums.
The pricing for certain benefit packages vary as well. For example, Gusto offers integrated 401(k) plans through their partnership with Guideline, and it offers some of the lowest fees you'll find in the industry. Pricing includes:
$500 setup fee

$8 per month per participant

$40 per month minimum
Gusto offers workers' comp plans that are pay-as-you-go through their partnership with AP Intego, and it's all integrated with your payroll. With this, there are no fees whatsoever for the administration involved, and you'll only pay for the premiums.
The 529 college savings plan is a tax-advantaged savings accounts through Gusto's partner Gradvisor. By adding this benefit, your employees can save for their children's educations as they work in an easy and simple manner. Pricing includes:
No setup fee

$6 per month per participant

$18 per month minimum
In fact, Gusto offers several spending accounts that have advantages for tax, and a single $200 annual fee for their services covers all three of these types of accounts:
HSA (Health Savings Account),

a pre-tax savings account for health expenses that qualify. There is no minimum required, and it costs only $2.50 per month per participant.
FSA (Flexible Spending Account),

a pre-tax spending account for qualified health expenses and qualified dependent care expenses (Dependent FSA). This has a $20 per month minimum, and costs $4 per month per participant.
Commuter Benefits,

which involve pre-tax spending accounts for all costs involved with your employees' commutes. This also has a $20 per month minimum, and costs $4 per month per participant.
On top of all this, Gusto ensures that you receive the support you need for a lower cost. You don't have to worry about not being able to afford to give your employees the benefits and the paperwork that's necessary; many payroll companies charge for the following, and Gusto does not:
1099s and W-2s

Workers' comp administration

Direct deposit services

Compliance in all states

Payrolls that are expedited

Tax form amendments

Bonus and off-cycle payrolls

Automatic payroll tax filings
Gusto Payroll Review: Conclusion
Gusto makes payroll, HR, and time tracking easier than ever–for both you and the employees of your company. Everything is streamlined into your business's account online. All paperwork and taxes are taken care of, your employees can easily handle their own information and file for benefits, and compliance is ensured no matter which state you're located in. There are many options you can choose and many ways Gusto can benefit you.  
Handling HR and all that work behind the scenes of your successful business is hard–but Gusto is trying to make it easier. By using Gusto's services, you can focus on the work that's most important to you. And, there are several different packages you can choose from, so you can select what's best for your company. Ease the headaches of owning a business, with Gusto.
In the end, is it worth it? Yes–because every business, no matter which state you're located in, how big or small your team is, and what products or services you sell, needs human resources management to encourage positive work culture and happy employees. If you're a business owner, you'll do well by enlisting Gusto's services.