GoDaddy Bookkeeping Review – Taking A Look At GoDaddy Bookkeeping Services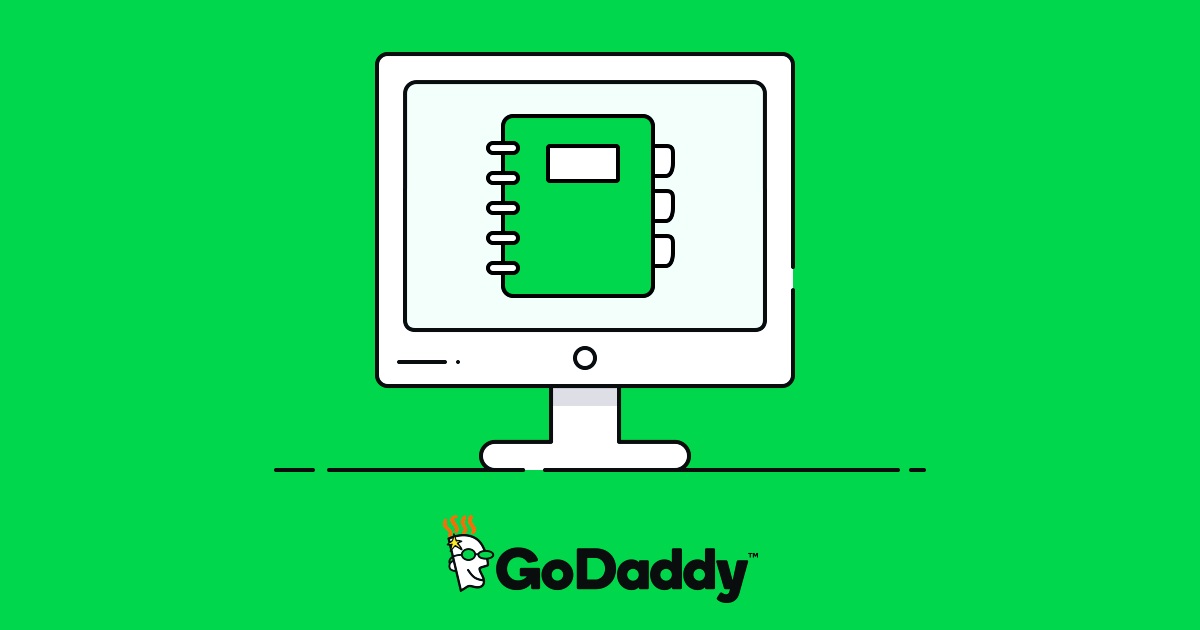 If you want to run a successful business, one of the most important factors is keeping your finances organized. In this article, we review GoDaddy bookkeeping services so that you can decide if this is the right bookkeeping platform for your business.
Without some basic bookkeeping, it can become a lot easier to get into wasteful financial spending habits for your business. Additionally, those who don't keep careful track of their finances may not grow their businesses as quickly as they hope. The main problem, though, is that many business owners do not have the time, energy, or background knowledge that is necessary to effectively get their bookkeeping handled.
Why Use GoDaddy for Bookkeeping Services?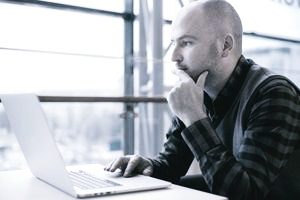 If you spend some time doing research, you will quickly be able to find many different bookkeeping services. Of course, you can always simply hire a trusted employee to handle your bookkeeping, but this may not always be financially possible, especially if you have a small business. As we see with the GoDaddy bookkeeping services, even small businesses with minimal budgets can afford to pay for bookkeeping. Outside of the affordability, GoDaddy is also very simple to use. It requires very little effort on your part since most tasks are handled automatically.
Top Related: Bookkeeping Services
Automatic Business Expense Tracking
One of the most basic tasks of a bookkeeper is to track the expenses of your business, specifically, how much you are spending and how much income you are receiving. Then, you need to be able to keep current calculations on all your expenses and income, keeping in mind any bills that you have, debt, upcoming taxes, and so on. With GoDaddy, these things are automated once you provide read-only access to each of your accounts.
Routinely Generated Financial Statements
Another job that you should expect to consistently have handled when you hire a bookkeeping service is to have financial statements routinely generated. When you use GoDaddy bookkeeping, they will handle statements like income and expense reports, profit statements, loss statements, and even invoices. One of the features that really stands out with GoDaddy bookkeeping is the ability to automatically and routinely generate financial statements that you need. This is all done automatically using the read-only account information that you link to the online platform.
Integrates with Many Different Accounts and Platforms.
As we have discussed, those who use GoDaddy bookkeeping simply need to grant read-only access to the platform for it to start tracking your expenses and automatically generate updates and statements. Since you only need to provide read-only access, the GoDaddy bookkeeping system and anybody who can access it won't be able to touch your money. It will simply monitor the latest balances, expenses, and so on. This is a pretty standard thing that you need to do when you hire an online bookkeeping service like this one. The best part about GoDaddy bookkeeping in this case, though, is that you only need to provide access once. You won't need to physically send your credit card statements, bank statements, and so on, each month.
Simple Setup & Easy to Use
Usually, the hardest part of switching over to a bookkeeping service is all the steps and tedious tasks which can be involved in getting things set up. Most business owners who choose to use a service like GoDaddy bookkeeping want to minimize the time they spend on financial matters. This includes the time it takes to get started with a bookkeeping service. Thankfully, the GoDaddy bookkeeping stands out since you can sign up and be ready to go within a few hours. The online platform is also user-friendly, making it very easy to use if you are tech savvy or not.
Very Clear Packages & Prices
When you seek to hire a financial service of any sort, the price you need to pay should be something you know before you make any sort of commitment. If there are no clear packages or prices for the services, it can be easier for a business owner to immediately look elsewhere. Another nice aspect of GoDaddy bookkeeping is that all the prices for their packages along with the features of each package are clearly listed. Best of all, the prices for this service make it one of the most affordable bookkeeping services on the market. Typically, the affordability of GoDaddy bookkeeping is a critical reason that businesses choose to use it.
Top Related: Online Bookkeeping
Comprehensive GoDaddy Bookkeeping Service Breakdown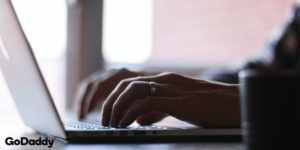 In this GoDaddy bookkeeping review, we want to make sure you are equipped with all the necessary information regarding this service. As we will explore, there are some potential deal breakers that might make you choose to go with another bookkeeping service.
Before we explore each of these, let's begin by breaking down each aspect of the GoDaddy bookkeeping service. This will help you to get a complete picture of what their service looks like and each of the features that you can expect. However, keep in mind that some features are offered in certain packages. When we break down each of the packages, it will become clearer what features each of the packages offers.
Based Completely Online
If you choose to use GoDaddy bookkeeping, you will never have to travel across town to go visit your bookkeeper. After all, everything is handled remotely online. Each of your statements and reports will be delivered to you online. To use your account and stay up to par with the latest updates, you receive an online login and profile. There are no software requirements or need to get the latest smartphone to use a mobile app. Each aspect of the GoDaddy bookkeeping service is handled on the internet. Once the system has access to your financial data, jobs are done automatically and delivered routinely.  
Connects with Your Accounts
Since every aspect of the GoDaddy bookkeeping service is handled online, the system will need to be able to access your financial records. Don't worry though, you won't have to risk losing your money since you only need to grant read-only access. This eliminates the possibility of the system actually moving any of your money. The GoDaddy bookkeeping system can connect with each of your accounts. Whether it be a bank account, credit card, PayPal account, Amazon account, and much more, you will usually be able to have each of your business accounts monitored.
Can Be Accessed on Mobile Devices
There are many websites which don't work well with mobile devices. This is why many people use specific web platforms that are specially designed for compatibility with mobile devices. Or, many website owners might create a mobile application to make mobile devices better able to access their website services. If you use GoDaddy bookkeeping, you will be able to use the platform on your mobile device. Best of all, you won't need to download any sort of application or special software to access your GoDaddy bookkeeping account.
256-Bit Data Encryption Security
If you trust your money in the hands of a major U.S. bank, odds are likely they use the same security features that GoDaddy does. Taking advantage of 256-bit data encryption, GoDaddy bookkeeping protects your financial data using the same methods that many of the top banks use. The data you provide is stored locally on servers which are protected with security guards and biometric scanning. Since the data is accessible online when you log in, you won't need to worry about losing any information if your computer ever breaks down.
Helps Track Your Estimated Tax Payments
With each piece of business income that you collect, the GoDaddy bookkeeping system will help you track how much you need to pay for your taxes. Those who sign up for the Essentials or Premium package will also be able to access tax worksheets and reminders. It is worth noting that the number that they list for your tax payments is an estimate and may not actually work out exactly as it was calculated out using the GoDaddy sales tax estimator.
Tax Preparation for Schedule C Worksheets
Tax season can be really stressful for a business owner, especially if don't stay current with your expense tracking and records. GoDaddy bookkeeping is specially designed to assist people who own an LLC or sole proprietorship that need assistance keeping all their records ready for tax season. To do this, the GoDaddy bookkeeping service categorizes each of your business transactions into the proper IRS category. That way, you can simply transfer all the data over to your Schedule C worksheet or tax software when it is time to pay taxes.
Top Related: Bookkeeping Tax Services
Schedule and Send Recurring Invoices
One of the common things a business owner will need to do is to create and send invoices. When this is done consistently, it can quickly turn into a chore. Although you will not be able to make payments using the GoDaddy bookkeeping platform, you will be able to send invoices within a few minutes. Best of all, you can quickly set up automatic invoice creation and sending if you have a certain contractor which you routinely hire for a particular type of service for your business. This will make it a lot easier to send invoices without needing to delegate that much time for preparing and sending them in the first place.
Quickly View Expenses, Profits & Loss
When you use the GoDaddy bookkeeping service, you receive your own online account where you can quickly log on and view the latest updates on your business finances. Since it compiles financial records from multiple sources, it will soon turn into the first place that you go when you need an update on your business finances. As long as you have access to the internet, the latest updates of your business' money will be able to be accessed in minutes. Whether it be profit or loss, the system will always keep you updated by providing routine statements.
No Physical Data Entry is Required
In order to handle bookkeeping on your own, it usually means that you need to spend hours working with a spreadsheet or accounting software compiling and listing each of your transactions manually. Of course, this is something which can take a considerable amount of time and energy. It is also one of the main reasons that people might choose to use a service as affordable as the GoDaddy bookkeeping service. It takes away all the hours that you would spend on data entry and handles each of your transactions automatically.
No Background Experience in Accounting is Necessary
There are many different bookkeeping services where you would need to understand some basic accounting ideas and techniques in order to be able to effectively use them. For example, if you hire a remote freelancer to do your bookkeeping, you will need to know each of the tasks they need to do, how they would get done, and so on. One of the nice features of GoDaddy bookkeeping is that just about everything is handled automatically once you grant read-only access to your accounts. There will be no background knowledge or experience in accounting that is necessary in order to receive high-quality bookkeeping service from GoDaddy.
Easily Track Check and Cash Transactions
Although it may not be this way forever, people still like to use checks. In reality, they are still a pretty secure way of making a payment. The same could be said about cash payments. However, these types of transactions (especially cash transactions) can be a little harder to track and categorize. When instances arise where transactions can end up being missed or mistaken by the GoDaddy bookkeeping system, you can simply log in to your account and manually type them in. In any case, it's important that you don't forget about any sort of transactions which aren't digitally recorded or categorized easily.
Accept Credit Card Payments Online
Having a modern business means that you need to be able to accommodate the demands of the market. In today's world, just about everybody has a credit card. Especially when it comes to online purchases, a credit card is a pretty standard form of payment. If you haven't already set up the ability to accept credit card payments for your business, this is something which you should look into doing pretty soon. If you use GoDaddy bookkeeping, the most basic feature that all packages offer is the ability to start accepting credit card payments for your business.
GoDaddy Bookkeeping Packages & Features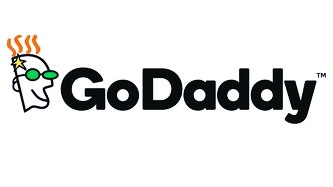 Now that we have explored the main features, benefits, and potential deal breakers, let's explore the packages that you need to subscribe for if you want to take advantage of a certain feature or sets of features.
Right off the bat, the most crucial point that needs to be made about the many different GoDaddy bookkeeping packages is that this is a great service for those who don't want to spend too much on getting high-quality bookkeeping services.
Get Paid Package
The Get Paid GoDaddy bookkeeping package is extremely affordable and great for businesses that simply need a platform that will help them accept credit card payments. If this is you, then this package will prove to go above and beyond your expectations. Not only will you be able to quickly start receiving payments online, but you will also be able to have various bookkeeping tasks handled for you. This is the ultimate bookkeeping option for small businesses that are on a tight budget.
Track Mileage and Work Time
Accept Online Payments

Most Affordable Package
Since this is the most affordable option on the market, you shouldn't expect it to come with the most features. Specifically, there are several premium features left out in the Get Paid package. This includes features such as linking your accounts to the platform to track expenses, automatically send recurring invoices, and estimating your sales tax. Accordingly, those who choose this package simply want to take advantage of basic features like online payments, tracking, and business reports.
Top Related: Virtual Bookkeeping
Essentials Package
The Essentials package is a step up from the Get Paid package. When you look at the features and price of this package, you might immediately label this as the best package for handling your business bookkeeping needs.
In addition to the features offered in the Get Paid package, the Essentials package also gives you access to basic bookkeeping features such as expense tracking and the ability to pair with your accounts and sales data.
Track Mileage and Work Time
Unlimited Business Reports
Schedule C Tax Worksheets
Automatic Expense Tracking
Pairs with Credit Cards, Banks, and Sales Platforms
When we were describing how GoDaddy bookkeeping will automatically track your expenses using read-only financial data, this is one of the packages we were describing. If you gain income from a place like Amazon, PayPal, eBay, or Etsy, you can also automatically access all your latest sales data from the GoDaddy bookkeeping platform. You can also access features like sales tax estimates, have unlimited business reports, and some basic tax preparation help for your Schedule C forms.
Premium Package
If you want to take full advantage of the best possible GoDaddy bookkeeping service, the Premium package won't require you to make much more of investment each month than you would with the other packages. In addition to the features offered in the previous packages, the Premium package is the only one that grants you the ability to automatically send recurring invoices without spending time creating them manually each time.
Automatic Invoices & Estimates
Track Mileage and Work Time
Unlimited Business Reports
Schedule C Tax Worksheets
Automatic Expense Tracking
Pairs with Credit Cards, Banks, and Sales Platforms
Automatic Recurring Invoices
As we can see, the Premium package has a nice set of features. However, those who don't need to be able to send automatic recurring invoices will simply not need to pay the extra price for the premium package. Since this is a feature that really taken advantage by those who need it, it is also considered to be the most valuable service. Accordingly, you need to subscribe for the premium package if you want to have access to automatic recurring invoices. If this is a feature that you don't need, then you will be able to save some money by subscribing to one of the other GoDaddy bookkeeping packages which do not have this feature.
Which GoDaddy Bookkeeping Package is the Best?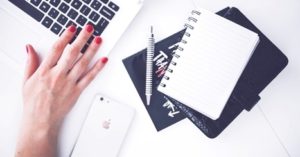 With three different packages and a pretty long list of features and variables to consider, let's break down some of the fine print details that can be pretty easy to miss when you compare the different GoDaddy bookkeeping packages.
For starters, it's worth mentioning that the packages are not equal. They each have at least one unique feature that you should be aware of. You can consider whether or not each package will serve the needs of your business.
A Note on the Prices
If there is one thing that becomes clear as we look through the GoDaddy bookkeeping packages, it is that the price is something which won't be much of a concern. Regardless of what package we are discussing, the price is very reasonable. This alone is what makes GoDaddy a great option to consider using for your business bookkeeping needs. Just like other services which are separated into packages, the price increases along with the total number of services. The Get Paid package is the most affordable, followed by the Essentials package. If you are willing to pay the top dollar, the Premium package is what will give you access to the complete set of features we described above.
The Main Differences Between Each Package
As we move up from the most affordable package to the least affordable one, there are features added along the way. The most affordable Get Paid package will provide you with the ability to accept payments online but doesn't come with expense tracking and the ability to link your accounts, sales data, and credit cards. Accordingly, this is the best package for those who simply want a nice online payment platform and some basic business reports.
The Essentials package provides us with the best deal in terms of the total number of features that you receive for the price that you need to pay. Just about all of the features that are offered by GoDaddy for their bookkeeping services can be found in the Essentials package. Best of all, it is more affordable than the Premium package. If you want to access everything with the ability to do automatic recurring invoices, this is the best package for you.
You Might Not Want or Need the Premium Package
As we mentioned, the best value for GoDaddy bookkeeping can be found in the Essentials package. With the exception of the ability to automatically send out recurring invoices, the Essentials package grants users the platform for all of their basic bookkeeping needs and almost all of the most popular features offered by GoDaddy. If you are considering the Premium package, start by deciding whether you need to automatically send recurring invoices. After all, this is something which isn't very time consuming to do manually. This is why many people who use GoDaddy bookkeeping decide to stick with the Essentials package.
The Get Paid Package Doesn't Offer Complete Bookkeeping Services
As easy as it may be to subscribe for the cheapest GoDaddy bookkeeping package, it's important to understand that it might not end up being the comprehensive bookkeeping service that you are seeking. Since it doesn't offer the ability to link your financial data, it doesn't track your expenses. In other words, this makes the Get Paid package best for those who simply want to have the ability to accept online payments. If you want a package that offers expense tracking, for example, you will need to go with either the Essentials or Premium package.
Potential GoDaddy Bookkeeping Deal Breakers
Considering how affordable GoDaddy bookkeeping is, it might be easy for you to wonder what the catch is. In reality, GoDaddy bookkeeping is a very high-quality service when you consider how many services you receive for the price of each package.
However, there are still some areas which might be potential deal breakers to many prospective clients. In order to help you explore both the good and the bad of this service, let's explore some of the most common setbacks that clients may encounter when they use GoDaddy bookkeeping.  
Not the Same as Getting Human Assistance
When you hire a human bookkeeper, you should always receive the basic bookkeeping services similar to what is provided here by GoDaddy. Having a human bookkeeper can be a little more attractive since it also serves as a resource for you to call and talk whenever you have a financial question. The main difference between this and the GoDaddy bookkeeping service is that all the extra resources are based online. Those who prefer human assistance over digital assistance might not choose to go with GoDaddy for their bookkeeping needs.
Cannot Pay Bills Using the Platform
There are many financial services which can handle bookkeeping tasks that also assist you with payment of bills. Since you do not ever grant full access to your accounts over to GoDaddy, this is something that they won't handle for you. If you need to pay bills using your business accounts, this is still something which you will need to handle on your own. Although GoDaddy can help you with invoices, paying bills is something that they won't do for you. If you need a bookkeeper that pays your bills, you are better off looking elsewhere.
Doesn't Track Client Information that Well
The people who pay to take advantage of the services that your business offers are important. They are much more than a source of income. Your customers are the only reason you run your own business in the first place. Many businesses like to keep detailed records of their customers. This way, they can manage a professional relationship which each of their customers and keep track of any necessary information relevant for each individual client. Although there are many features that stand out with the GoDaddy bookkeeping service, it doesn't do a great job at helping you track the information of your clients.  
Cannot Create Other User Accounts
Those who have a business which employs several different people might want to have a bookkeeping platform which can be accessed by more than one person. Then, it might seem logical that the bookkeeping platform will allow you to have multiple users and the ability to adjust the permissions of their account. If you use GoDaddy bookkeeping, you will only have one account. As long as you trust other people working for your business, you can work around this by handing out the login information to those who need to access the bookkeeping account.
Doesn't Support Multiple Types of Currencies
If you have an online business, it is common to have customers that wish to pay in many different types of currency. Since the GoDaddy bookkeeping service is designed for small USA-based businesses, support for other currencies isn't available. Ideally, this is something that will be fixed soon. After all, currency is currency. The more support that is offered for different types of currency, the better the GoDaddy bookkeeping platform can become. Usually, clients who are from different parts of the world will be able to easily convert their currency to USD in order to pay using the GoDaddy platform.
Won't Help Much with IRS Problems
One of the worst nightmares of a business owner is to get in trouble with the IRS. Although the system does a pretty great job at helping you compile your financial data each calendar year to give you the information you need for your tax forms, IRS problems are a completely different story. GoDaddy bookkeeping is not designed to assist with your IRS problems. Accordingly, it is important that you go through all the proper steps to file your taxes correctly. Otherwise, you could soon find yourself needing to hire somebody else to assist you in compiling the right information for resolving a situation with the IRS.
Customer Service Can Be Limited
In addition to a lack of support for handling issues with the IRS, it's important that you understand something about GoDaddy. This is a business which includes bookkeeping services but isn't centered around this. They also have many different services that are much different than bookkeeping. Whether it be a lack of staff or simply how the system works, the customer service for GoDaddy bookkeeping might not be as efficient and easy to reach as you might expect.
Is it Better to Hire Your Own Bookkeeping Employee?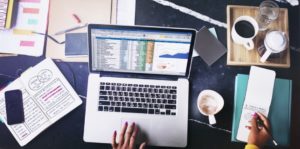 One of the main features of the GoDaddy bookkeeping service and packages is the ability to have various bookkeeping tasks handled automatically. However, GoDaddy is unique from many other similar options in that there is little-to-no human interaction between GoDaddy and their clients. For this reason, many business owners may quickly start to question whether or not it would be better to hire their own human bookkeeper. Let's explore why this may or may not be the best idea.
Hiring an Employee Would be More Expensive
If you hire a bookkeeper, you will need to pay them a fair wage: something that motivates them to do their job well, keeps them happy and helps them provide for themselves and their family. This sort of salary isn't going to be anything close to the affordable bookkeeping packages offered by GoDaddy. Since there is very minimal human interaction between GoDaddy and their bookkeeping clients (and everything is based online), they don't need to ask for much to provide bookkeeping services. As a result, using GoDaddy for your bookkeeping needs will be a lot more affordable than hiring a local or remote employee.
Everything Done with GoDaddy Bookkeeping is Automatic
GoDaddy uses an intuitive system which essentially removes the need for a human bookkeeper. As a result, each of the bookkeeping tasks are handled much more quickly than a human is physically capable of. If you are a business owner that values speed and efficiency, you will love how simple the GoDaddy bookkeeping system is, especially when it comes to the quality and speed of the work. Just like other automatic computer-based systems, though, even the GoDaddy bookkeeping system is prone to occasional errors and hiccups. You need to consider whether it would better to have a human employee or a borderline computer employee before making your final decision.
There Are Benefits to Having your Own Employee
When you hire a human bookkeeper, whether it is someone locally based or somebody who works remotely, you receive both an employee and resource of valuable information. An employee is someone who will be able to teach you many aspects of business finance. They will also ideally be someone that you can trust and confide in for advice when it comes to financial matters. If you go with GoDaddy bookkeeping, these sorts of benefits are taken out of the equation. Although there are benefits to having an employee, it also will not be the most affordable option.
GoDaddy Bookkeeping Review: Major Points & Takeaways
If you have a business which is struggling with handling bookkeeping, finding a service or employee which can handle these things for you can save you quite a bit of time. Although this is clearly not a perfect bookkeeping service, there are many features which are considerably attractive. GoDaddy bookkeeping stands out from many other bookkeeping services in that it is very reasonably priced and capable of automatically handling various bookkeeping tasks using an online platform which directly connects to your financial data. If you want a bookkeeping service which offers the best deal for bookkeeping, GoDaddy bookkeeping should definitely be one of your top choices.