Freelance Bookkeeping – How To Find A Freelance Bookkeeper You Can Trust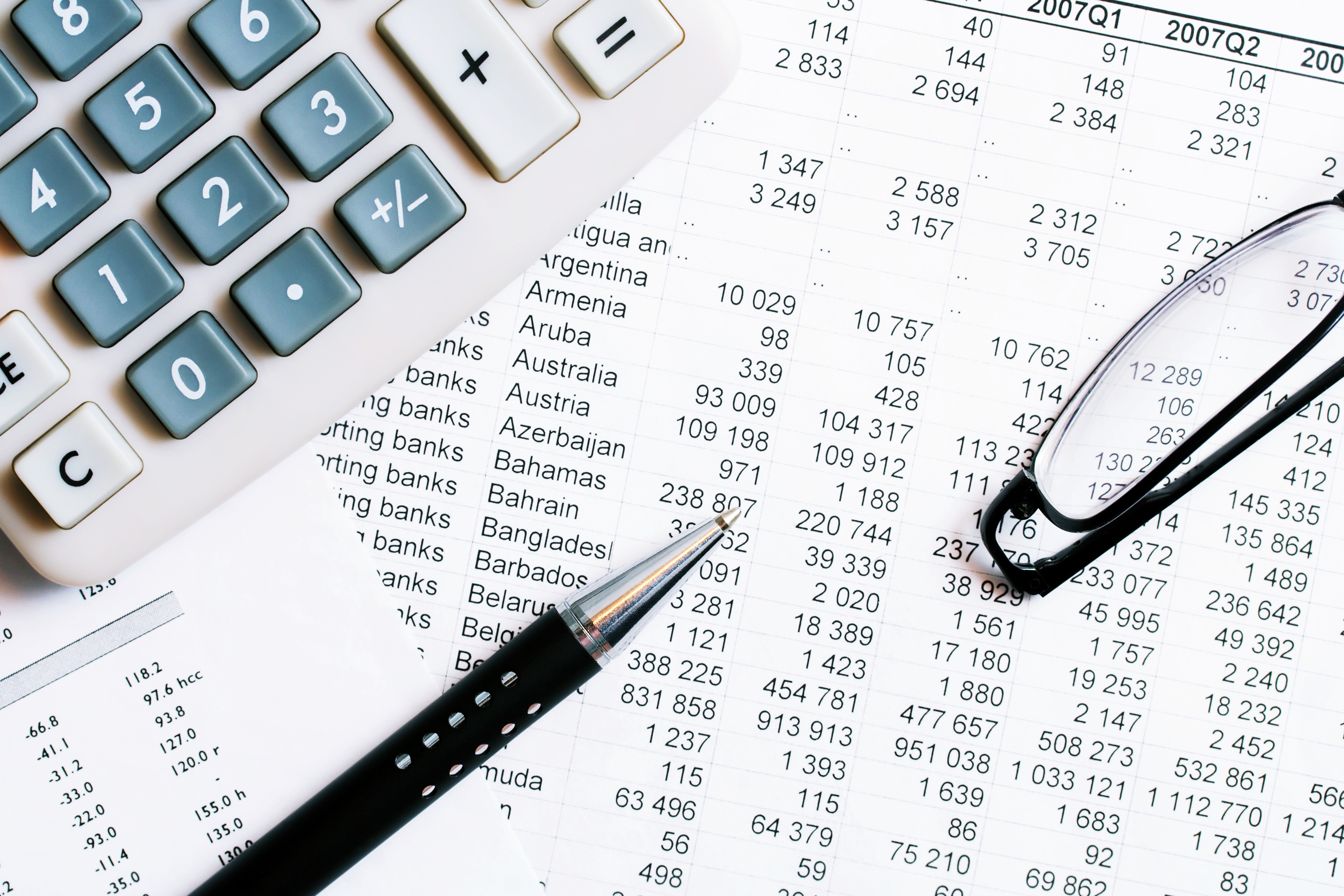 When  you start your own business, it can be hard to hand over financials to a freelance bookkeeping employee. This is your heart and soul, and the last thing you want to do is send over precious information that could end up hurting your business. A bookkeeper fills an important role that offers a lot of help, but it can be difficult to find the right one.
The good news is you're not alone. There are plenty of small and larger businesses that are looking for bookkeepers on a daily basis. There are bookkeepers in firms, freelance bookkeepers, and even in-house bookkeepers depending on how large of a business you have.
Keeping the books yourself is pretty hard. As you grow, it becomes impossible to do! It takes up a lot of time, and if your financials aren't in order, you can't expect to sell or make money in the long run. That's why it's so important to find the right bookkeeper that you can trust no matter what.
Why You Need a Bookkeeper
If you don't think you need a bookkeeper—we've got news for you. It's probably the most important person you will hire on your team! And let us tell you why. Your business finances are not something to mess around with. First things first, you should know your financials every single day. It should be so seamless that you could pull up the software and see exactly how much you've made, how much is going out to payroll, what your accounts are at, and so on, whenever you want.
Plus, checking your books should be done on a regular basis. If not daily then at least weekly. If you've had trouble keeping track of your books, it's the nature of the beast. This is pretty common for small business owners. You're doing so much else, so when finances come into play, it can take too long to try and go over the books and input everything into QuickBooks. We get it, and plenty of people have been in your shoes before.
You need a bookkeeper to keep your finances in order. You need someone who is going to work to make the transition easy, and to make your financials easy to understand. They can already be difficult, especially if you're not an accountant. But, hiring a bookkeeper can make the process a lot smoother. Let's put it this way—it's not worth the headache to try and do it yourself. If you don't see the value in it, you certainly will when you start trying to do your books!
Top Related: What Is Bookkeeping?
What is Freelance Bookkeeping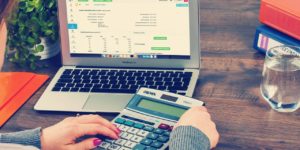 Freelance bookkeeping is normal bookkeeping that is done by a freelancer. If you aren't familiar with freelancers, they are people who are working under contract with different clients. Freelancers do not work for a large company or department head, which usually makes them cheaper. It can also mean that they are confident enough in their work that they want to make more as an individual.
Freelance bookkeeping is actually quite common because a lot of small companies do not want to outsource a bookkeeper. Bookkeeping will help you to keep track of everything financial that happens with your company. Having a freelancer that is dedicated to your company bookkeeping can mean that they are more involved and also have more flexible hours than a company that is working for you.
Benefits to Freelance Bookkeeping
There are tons of benefits to having a freelance bookkeeper. One of the biggest benefits to a freelance bookkeeper is that they are often less expensive than large companies. However, this doesn't necessarily mean that they are less experienced. While it is true that you can go with a less experienced bookkeeper to save some money, that's not the only option. Those who do freelance bookkeeping don't have the overhead that a larger company does. There aren't any training expenses, large office expenses, and they don't have to make payroll. A lot of times these freelancers will work out of a small office or home office, so they don't have to spend a lot of money on their costs each month.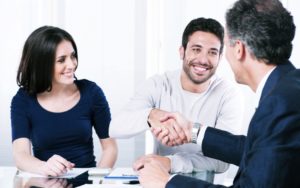 Did you know one of the biggest costs of having a company is the office supplies and payroll? Companies spend thousands of dollars a year on office supplies. Not to mention that they need someone to clean the office, keep it stocked, etc. This adds up, and every time you pay a company for what they do, you are paying for a portion of their costs! With freelancers, that doesn't exist. They don't have to pay for the large offices, cleaning people, and tons of office supplies. Their overhead is much smaller, which means you don't have to pay for all that stuff!
Going with a freelance bookkeeper can save you a lot of money, but that's not the only benefit out there. Another benefit to freelance bookkeeping is that they are often more flexible with their work hours. If you don't work the regular 9-5 job, you aren't alone. There are a lot of businesses that have strange hours, and if you work with a larger company to do  your bookkeeping, it can cause some issues. Instead of going back and forth between your different work hours, a freelancer could be an option. Freelancers aren't rigid in their work hours. While everyone hopes to have certain work hours in play, freelancers can also be flexible in when they need to work on your financials. The flexibility is especially nice when a busy season comes around!
Plus, freelancers work everywhere. Your finances are extremely important, and they should be treated as such. When you go with a freelancer, you can find one that is local to your area. This means they can come and visit your company anytime they have a question or need something from you. It also means you can have a good meeting with them and really get into the different aspects of your finances. Hiring local can be difficult with big companies, but freelancers are everywhere that you are.
Freelancers also don't have as many clients. They are much more picky about who they take on, and that means they are able to dedicate more time to you and your company. Knowing that you run a small business, you might like going with a small business as well. Freelancers are their own small businesses, and they will do everything with the utmost care so that it is a smooth process. They don't want to lose clients, so they generally will treat you very well.
Top Related: Bookkeeping Services
Cons to Freelance Bookkeeping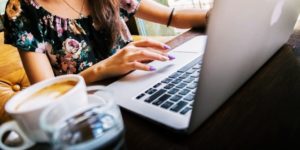 As with anything good, there are also downsides. Freelance bookkeeping is altogether a great thing, but there are a few things that you should know before going with a bookkeeper. For one, if a freelancer gets sick or goes on a vacation, there isn't anyone to cover for them. While this may not be a huge issue, it could turn out to be a problem should you need something and they are gone.
Another issue is that it can sometimes be hard to find out how good the freelancer is. If you are going off of word of mouth, can the people giving the referral be trusted? Is there a place where you can look at some online views of this freelancer? We'll get to that in a bit—but that's not all.
Every financial report is different, and a bakery is different than an online shop. You need a freelancer who knows this and will treat each financial report with this in mind. With a large company, there is often insurance you can buy. This means that if there is an error in bookkeeping, that company is responsible for it. With a freelancer, your company is essentially on the hook if there are any mistakes to your financials.
Things to Keep in Mind
Keep in mind that every freelancer is different. If you've had a freelancer before in the past and weren't happy, that's not a reflection on freelancers, it's a reflection on who you chose. There are lots of great places to find freelancers. One site is Upwork. This is a freelance marketplace where you can search for a freelancer who does bookkeeping. What's nice about this site is that it will give you online reviews of the freelancer from those who have worked with them in the past. It takes a lot of the guesswork out of it because you can see whether or not people have enjoyed working with them.
What's also nice about Upwork is that it protects both you and the freelancer. You put money into escrow, and the freelancer gets the money once the job is completed. Or, you can pay them hourly and have them track their hours using Upwork's timer.  It's a great way to make sure that you and the freelancer will get what you wanted.
Questions to Ask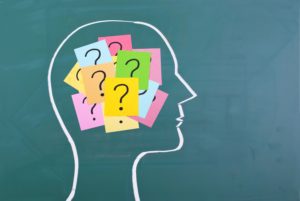 Before you hire a freelancer for your bookkeeping, you should ask a few different questions. The questions you ask will depend on what you're looking for in a freelancer, but it will also depend on the size of your company and how much work you need the freelancer to do. But, some good starter questions are:
What is your availability?

How much experience do you have?

What is your educational background?

Are there any certifications that set you apart from the rest?

Can you handle this size of company?

How much time can you dedicate to our company?

How will you make our books easier to understand and read?

Will I have access to my books whenever I'd like?

How will you be a benefit to our company?
There are lots of other questions you might want to ask your freelancer, but these are a few good ones to start with. Every freelancer will have different answers, so you just have to choose the one that sounds like the best fit for your company.
Freelance Bookkeeping Experience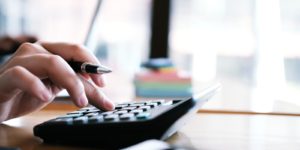 One thing you want to delve into deeper with your freelancer is their experience level. If you are just starting out and don't have a lot to keep track of, a freelancer with a beginner's level of experience would probably work just fine. They will also be cheaper, so this is a win-win for those who are on a tight budget. However, as your business grows, you may need to go with someone a bit more experienced.
The bigger the company, the harder the financials are. Because there are so many rules with freelance bookkeeping, you need a freelancer who can understand what it is that you need from them. This isn't too hard to communicate as long as you are open and honest with them. The best part about hiring a freelancer is you get to build a relationship with them. It's a lot easier to figure out what is and what isn't working when you are close enough to tell them.
While experience is a big deal, a lot of bookkeeping isn't as complicated as it seems. Since you are handing over a lot of sensitive information, you need a freelancer that you can trust with everything in your company. That's why reviews are so important.
Building Trust
There are a lot of ways to build trust with a freelancer that is doing your bookkeeping. It's obviously going to difficult to trust someone right off the bat. If you don't know them, so you are right to be wary. Your company is very important, and the financials are even more important! Before you hand over sensitive information like payroll and tax info, try giving your freelancer your balance sheets or purchase orders and see what they can do with that. If you are happy with what they present, you can hire them for good.
Another way to build trust is to hire someone that you have heard about from a friend or family member. If someone you know and trust already trusts that freelancer, it's a lot easier to trust them as well. While you shouldn't trust them just because someone else does, it does make it a lot easier knowing they have done the financials for others and haven't run into any problems in the past.
You could also look at their reviews. If you find them from a site like Upwork, their reviews are easy to find. They are listed on their profile and you can read what others think about them. This is nice because you can seek out similar companies and see what they have to say about their freelance bookkeeping. But, if you don't find them off of a freelance website, you can always ask for references. You should check with multiple references because while some people may be happy, others may not be. It's important to call references and ask if they've been happy with the work done and if they trust the freelancer with their sensitive financial information. If the answer is yes, then you are off to a good start!
When it comes to hiring a freelance bookkeeper, it's possible that you won't have a lot of trust right when you start. This is typical whenever you start with a new employee. Just remember, it takes time to trust a new employee. And while you're learning to trust them, they are learning to trust you! It is a two-way relationship, so it will take time. Time is the most important thing when you are hiring a bookkeeper. The longer you are with the bookkeeper, the more you will trust them.
Tips to Remember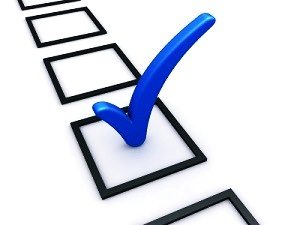 1. Always ask for a referral
It's important to keep in mind that bookkeepers that freelance are working for other companies as well. This is great though because you can ask for referrals! The referrals work best when it is from a trusted source. Look through their clientele and see if you know any of the companies. If you do, you can call them up and ask what they think about the bookkeeper. This is a great way to find out whether the bookkeeper will be a good fit for you or not.
2. Hire someone attentive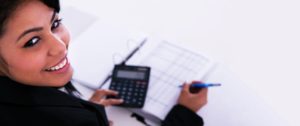 Some would say that a good bookkeeper is one that is going to annoy you. Attention to detail is extremely important to have with freelance bookkeeping. You want someone who isn't going to let a few things fall through the cracks, because that could mean disaster for your business. Hiring someone who pays attention to the small things will definitely pay off in the end. The last thing you want is to have to watch your bookkeeper like a hawk. They should be doing that themselves.
3. Hire someone who can do it all
A freelancer will already save you money, but if you find a bookkeeper that can do everything down to your taxes, you are set for life. It's easiest to find a freelancer who is experienced in tax and accounting. This will save you time, and it can get you a bundle deal. You will end up paying much less than you would if you had to find an accountant on top of that when tax season comes around. To save yourself the headache, find someone who can do it all for you!
4. Make sure they are a tax strategist
There's a little something called a tax strategist, and it's extremely important. You want to have someone who knows everything there is to know about taxes. This is because you want to reduce your tax burden. When tax season comes around, you could end up owing a lot of money. With someone who knows taxes like they know the back of their hand, you're set. You won't have to worry about whether or not you could be paying less or more. This is something that definitely pays off in the long run.
5. Get someone who knows your business
And we don't mean someone who can learn about it. You want someone who understands why you are in business and what it means to you. When you hire someone, make sure they are passionate about your business as well. Some older freelancers may not understand a new millennial inspired business, just like how an up and coming freelancer probably won't understand a very established and old business. Get someone who understands why you operate and who you are working with. This is going to pay off in the long run.
6. Consider their software
There are a lot of different software options out there, and they each have their own pros and cons. However, when you are hiring a freelancer, you should consider what software they are using and why they are using it. This is important because one type may work better for your business than a different one. You'll want to be able to log on to the software and understand the reports, so this is much more important than you might think.
7. Hire a professional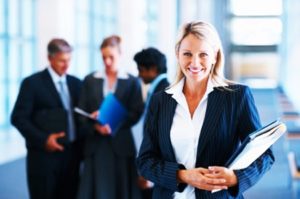 When it comes to freelance bookkeeping, some do it part-time and others do it full-time. We think it is best when you hire a freelancer that has dedicated their life to the passion of bookkeeping. Someone that does it on the side and works a different job isn't going to be as passionate and attentive as someone who does it all the time. Hiring someone who does this for their life is going to help them keep the attention to detail there.
8. Get someone credible
If you call someone's references and none of them pan out, you shouldn't hire them. Even if their price is amazing, this is not something you should do! You want someone that has a great rapport with others, and you want someone who is going to be trustworthy as well. If references or reviews are saying otherwise, don't hire them just because they are a bargain. It isn't worth it to have your business in the wrong hands. It's important that those who do freelance bookkeeping are always credible.
9. Choose someone local
You may not always need the bookkeeper to come in, but when you do, it pays to go local. Having someone local means they can come in whenever there is a problem, and that definitely pays off! If you are in a big city, there should be no shortage of bookkeepers around. Even in rural areas, there are usually a few bookkeepers you can choose from. Just remember that this is much better than someone who is thousands of miles away. They simply can't get the same feel for the company as a local person could.
10. Price doesn't always matter
If you are going with the lowest bid, there's a problem. Price isn't always the best indicator of which freelancer is best for you. Just because someone seems like a bargain doesn't mean that they should be your choice. We all try to save money, but if you go off and save too much, you could be sorry in the end. Choose an affordable bookkeeper, but don't just go for the lowest bid out there. You will definitely be sorry if you do.
11. Get those who know the industry
There are lots of different industries out there, and each one comes with its own set of rules and regulations. You should hire someone who knows your industry through and through. Look for those who have done freelance bookkeeping in the industry that your business is in. If you're a new start up and a bookkeeper has only worked with established businesses, it probably won't be the best fit. The best fit is going to be someone that's familiar with what you're working toward and can give you the best advice.
12. Find a problem solver
None of us hope to have issues with our business, especially not with finances. However, this is a fact of life. When something wrong does happen, you want someone who is going to grab the bull by the horns and make sure the problem gets solved. You can ask questions in interviews about how a freelancer has overcome problems in the past. A good bookkeeper will know off the top of their mind what problems they have encountered and how they have overcome them.
13. Get someone with accounting experience
Someone who has an accounting-related degree could be a huge benefit to you. Accounting isn't easy, and someone who went to school for it will have a better general understanding of what is going on with your financials. A bookkeeper can make your life a lot easier, and they can also give great advice for your business. Someone with accounting experience will be a better bookkeeper, and they can give you advice as to where you should go from there. It may not seem like a big deal when you're starting out, but it adds a definite benefit for freelance bookkeeping.
14. Know your process
Some freelancers are freelancing because they don't like to meet regularly. If you want someone who is local and can do meetings with you, hire a freelancer that likes to hold regular bookkeeping meetings. Just know that not everyone does, so you have to know your process. If it's not important to you then you can get away with a person who can remotely do your books. They may even be cheaper, so keep that in mind! Everyone has a different process, so don't feel bad if yours looks different than someone else you know.
15. Know what you need
If you don't know your needs and priorities, you can't know which kind of bookkeeper you need. Finding someone who you trust that can be a good fit for your business and personality can be hard. You need to know exactly what it is you're looking for in a freelancer. If you don't, then you can't expect to find a bookkeeper that will suit you. Keep in mind that you should consider your business, the number of employees you have, the software you use, and the services you need in a bookkeeper.
16. Find a good question asker
You want someone who will ask the tough and gritty questions for your business. It's not always going to be sunny in your business, so you need someone who will ask the relevant questions to figure out what is going on and how to fix it. They should know everything there is to know about your business, but they should also know effective ways to make your business better. If they can't ask the right questions, then they probably won't be good for a business hoping to grow.
17. Good communication skills
If the person doing your freelance bookkeeping is a hermit that only communicates through written email, it is going to be pretty hard to  get through to them. Having good communication skills will put the freelancer above and beyond the others. Find someone that is easy to talk to and that you enjoy talking with. While it may  not seem like a huge deal upfront, it will be a lot easier to get along with them through the years. Plus, communication helps to build trust.
18. Find someone with time management skills
Managing time is extremely important, and it's especially important when they are dealing with your financial statements. There are a lot of things in the bookkeeping world that require some time management, and if your bookkeeper can't manage their time then they will not be able to get things turned in on time for you. This is important with things like payroll and taxes, and you want someone who gets back to you in a quick manner. Just make sure your freelancer isn't overdoing it and can handle the workload that they are taking on.
19. Find someone up to date
While someone with years of experience may be appealing, it isn't good if they are not up to date on the new practices. You need someone who keeps up to date and studies everything new that is coming out. This is usually pretty easy to tell based on the software they use and how they address your financial statements. Someone that is familiar with everything that is up and coming and new will be able to help you for years to come as your business grows and expands.
20. Make sure they are committed
We'll say it—changing bookkeepers is a pain. That's why it is so much easier to find someone who is going to be good that you can trust with all your sensitive financial information. While changing a bookkeeper because you don't like them is hard, changing a bookkeeper you do like is even harder. You want to find someone that is committed and will stay committed to your business and what it is you do. One way to find out how committed they are is to see how long they have been with their previous clients. If all their clients are brand new and they have years of experience being a bookkeeper, this isn't a good sign. You want someone that can say they have five or ten years with one company, and that is a good sign that if they are taking on a new client then they are happy to do so and are committed to them.
Choosing Freelance Bookkeeping
Working with a freelancer may not be for everyone, but it does come with a lot of benefits. Just because they are not part of a huge financial firm doesn't mean they aren't trustworthy. Sure, you may have to work a bit harder to find out if you can trust them or not, but it could end up being the best decision that you ever make.
You can read all the reviews and get all the references that you want, but the real way to build trust is by working with them. The longer you work with them, the more you will know about them. You can build a relationship and make it beneficial to the both of you. It's important to consider things like experience and cost, but you also need to know your process and what it is you would like in a bookkeeper. If you don't know yourself, you'll probably end up choosing a freelancer that isn't the best fit for you.
Just like you would shop around for a big financial company to do your bookkeeping, you should do the same with your freelance bookkeeping. The last thing you want to do it hire the first freelancer that you come across. Even if it seems like a great budget option, you want to do your homework. Your business is extremely important, and so is the freelancer's time. Just keep in mind that you may not build trust right away. Do your homework and your research, but also let time work its magic.