7 Reasons to Read Expert Secrets by Russell Brunson [FREE BOOK]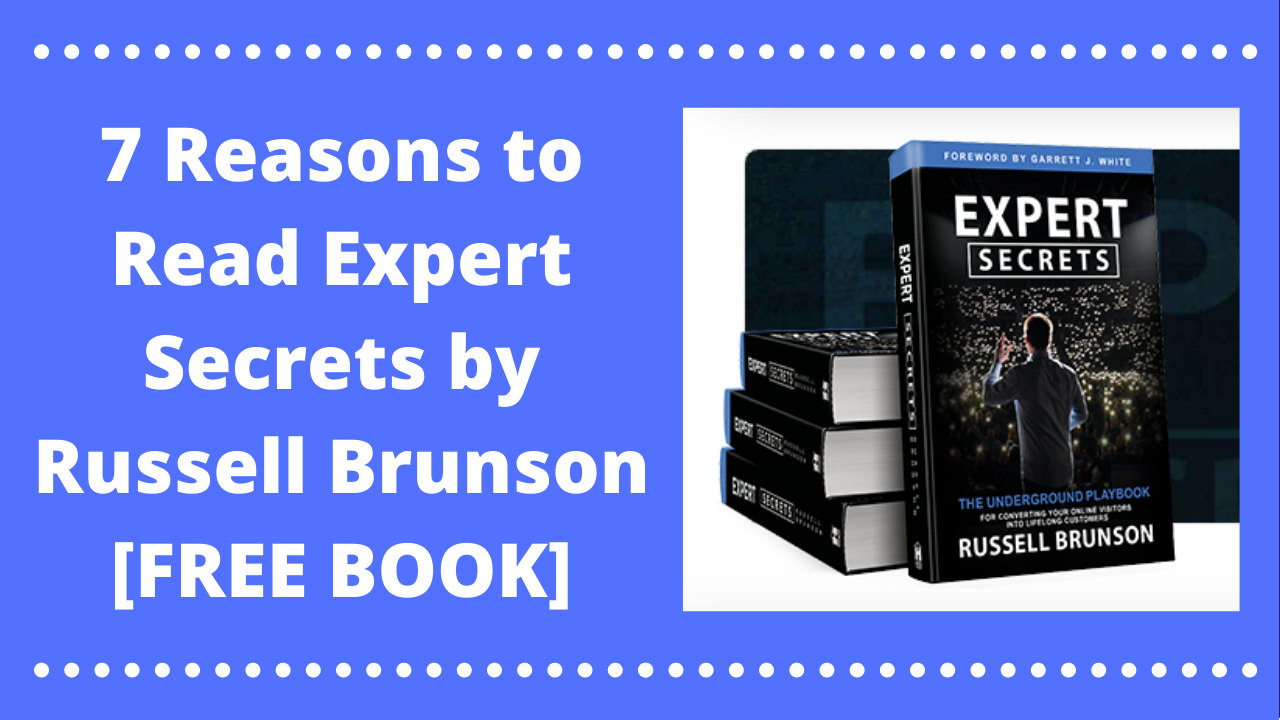 Russell Brunson is a world-renowned author and speaker. He has written many brilliant books on marketing and non-marketing subjects. His ideas are known to have inspired millions to success. Brunson himself has become a symbol of success over the years. He has founded numerous companies and made them successful through his innovative ways to sell products and ideas to customers.
Clickfunnels is his most important venture. This is the man's most significant achievement and he solved a major problem by offering a unique answer to market, sell, and deliver products and services online.
Russell, as stated in the beginning, has authored numerous books. His primary area of interest is marketing. He is known to have provided considerable help to a million entrepreneurs in setting up their business goals with success.
One of Russell's books has come out only recently, and it is called Expert Secrets. If you are an aspiring entrepreneur or struggling with marketing issues, then Russell is your guru. His lectures are worth a listen and this book is an expansion on what the man has been advocating for years now.
If you haven't read Expert Secrets by Russell Brunson as of yet, now is the time to do it. In this blog, we are going to help give you an idea of what this book is about and why you should want to be paying attention to this.
By the end of this write-up, you'll have learned 7 important reasons why this book may be of help to you.
Expert Secrets: Review and Summary
Expert Secrets is basically a follow-up to Russell's DotCom Secrets book, which has been his bestselling book so far.
Expert Secrets is focused on helping you create your own following. The author wants you to learn ways that will help you gain followers to whom you could sell your ideas, concepts, and products.
If you are confused as to how can you possibly do this, then you have a justifiable reason to think so. You are not alone in this. A lot of other people are confused as well. They also want to learn what's the best way to get benefit out of this book.
Here's the answer.
You become an expert in the field and then innovate an idea, a message that exercises a huge impact on someone else's life. You provide value to the people who are seeking guidance and make sure that they are getting what they are looking for.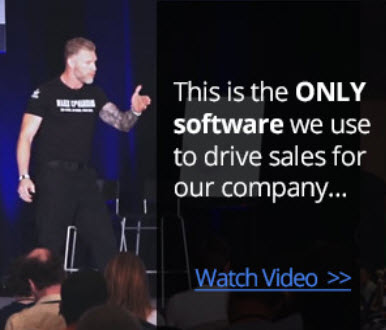 That's the fundamental concept behind all of Russell's life struggles.
Expert Secrets excellently exhibits Russell's traditional trademark style. This is a book where you get to learn through countless examples and stories. These are instances that show how Russell successfully created his own loyal following that eventually helped him transform Clickfunnels into a $100 million business!
As we prepare this blog, Expert Secrets has earned itself a rating of 4.5 stars and has over 160 positive customer reviews on Amazon. These outstanding figures should give you a good idea of how popular this book is among the right audience. What makes this book special? Russell addresses the pain points of so many people. He intelligently picks his target audience and gives them the solution they are after.
This is what makes Expert Secrets by Russell Brunson a hugely successful book. The book specifically targets owners of two types of businesses.
The first type of owner is the one who is looking for ways to sell their info products directly to their specific target audience. This might include selling products such as an e-book, coaching, or consulting.
The other type of person is someone who is seeking to leverage info products in order to advance their business. That's exactly what Russell did to enhance its own business. He utilized this method to transform into a $100 million a year business.
That was just a slight introduction of Expert Secrets and the message it tries to convey. Let's proceed to have a deeper look into this book.
For our purpose, we'd like to divide the book into three sections so that we can understand what message Russell Brunson wants to convey in Expert Secrets.
Section One: Create Your Own Mass Movement
This is the concept with which the book begins. Russell explains to the reader how to create their mass movement.
He asserts that every prominent mass movement actually has the following 3 common features:
1. They are led by a charismatic leader
2. Each moment is focused on a future-based cause that is more important than the individual
3. They provided their audience with a new and innovative opportunity
It is important for a leader or an expert to be sure about and understand the market they want to cater to.
Russell goes on to assert the importance of choosing a specific niche. Having picked up your favorite niche, you should then proceed to develop your own attractive character.
The author explains how to create an attractive persona that people would like to be attracted to and follow. He explains how to avoid being boring and how to be more eloquent and persuasive.
This is the way to start building the first of your true fans. When you reach the end of this section, you can clearly know who you will want to work with, how to reach them, and what you need to do in order to deliver the results they want.
Section Two: Create a Belief
In this section, Russell goes on to explain how to be able to understand the minds of followers so that you are able to convert them into your customers.
Here, you get to learn about the concept of 'one thing'. It is this 'one thing' that you need to convince someone into believing that is going to eliminate all of their objections. As soon as you are able to figure out this 'one thing', the way you normally conduct business will be challenged.
The best part about this section is that Russell has done most of the work for you. He has simplified the entire process into a process he calls the Epiphany Bridge Script.
Answer 8 questions that Russell has prepared for you, and the story will write itself for you!
Section Three: Sell With Authority
This is the part of the book where you implement what you learned in the first two sections and convert them into sales.
Russell roles out an idea called the Stack Slide. This helps in bringing the overall value of your product up.
Once you have set everything in place, you will be able to sell your product online through a webinar. It is worth mentioning that webinars are the most effective way to sell your product as they enable you to sell products easily.
Also, webinars are not necessarily live events. You can do a single presentation and then allow it to sell for several months to come.
The author has years of experience doing live webinars. He has perfected the formula, so you might as well try benefiting from the experience.
7 Reasons to Read the "Expert Secrets" Book
Next, we'll discuss seven of the most important reasons why you need to read this book.
1- You are an Entrepreneur
As an entrepreneur, you have a product or service to sell. It takes time, effort, and financial resources to come up with something that is worthy of selling. This is where Expert Secrets by Russell Brunson comes to help you. This book contains everything an entrepreneur needs to know, understand, and learn to master.
Expert Secrets gives entrepreneurs a wider perspective of the necessary actions they need to take in order to advance their business. Everything has been described in a simple and understandable language.
2- You Think You Have an Idea to Sell
All products and services are the manifestations of ideas. It is always an idea that inspires people to take concrete actions.
Expert Secrets is an excellent book for those who have an idea to sell. This book incorporates an effective strategy that you can employ to transform your abstract idea into a million-dollar business. If you will make it a point to observe each step described in the book, you can definitely earn enormous success.
3- You Face Difficulty in Getting Customers
If you have started your own business but cannot attain the minimum customer target you hope to achieve, then this is the book you need.
Russell Brunson carefully analyzes and explains the most effective ways to bring in more customers. The author clearly lists each and every step that you must take so that you are targeting the right audience leading to an increase in your customer pool.
4- You Don't Know Enough About Your Niche
It is an open secret now that niche-specific businesses have a far greater chance of success than others. An entrepreneur who is not pursuing a niche-focused strategy may not be able to achieve the target success for their business.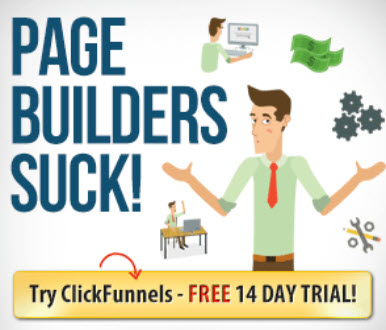 Picking a niche takes some careful evaluation. This is why you need Russell Brunson's 'Expert Secrets' by your bedside table. By reading this book, you can know how to ascertain your niche and follow the right audience to cater to.
5- You Want to Increase Revenue for Your Business
The revenue a business earns is directly proportional to the strategies it takes to the target audience. If you are facing a low revenue fiasco with your business, Expert Secrets might be the perfect book for you.
All you need to do is to make sure that you are following the tactics described in the book. This might help enhance the revenue of your business. You should definitely consider giving this book a read.
6- You Can Become a Leader
Expert Secrets is an excellent book. It has been written with eloquence and in an easy-to-understand language.
Reading this book gives you the confidence to handle any and all difficult situations you could possibly face while running your business. Russell Brunson explains each and every concept with sheer clarity of thought. Expert Secrets is a book that is sure to empower you because you no longer need to be dependent on an external help.
7- You Get a Career Boost
Even if you are not an entrepreneur, Expert Secrets is still a worthy read. Anybody who is into the field of marketing is set to get a huge benefit from this book.
The strategies explained in the book are going to empower every individual who is seeking to have successful career in the marketing profession.
Russell's Expert Secrets is an excellent book for all the marketing enthusiasts whether they are business owners or managers.
Expert Secrets FREE Book
Because we love helping you, we want to let you in on a little secret. You can get this book for free!
All you need to do is visit www.expertsecrets.com and order it. On this website, you get the book for FREE.
Yes, the author literally PAYS for the book. All you need to do is cover the shipping cost.
Expert Secrets Audiobook
We know you're busy, just like most entrepreneurs. There are tons of activities a business manager is preoccupied with.
It is a legitimate concern that a lot of people might not have the time to actually read the book. So, does this mean they can't do anything about it?
Fortunately, there is still a way.
Expert Secrets is also available as an audiobook. You can always listen to this book on the go!
No matter if you are driving, traveling to another country, or taking a morning walk, the audio version of Expert Secrets is there for you.
Conclusion
Those who have read this book have expressed a very favorable opinion about Expert Secrets. They say that Russell Brunson has done a massive job explaining the strategies.
Expert Secrets is a book that is packed with actionable advice through and through. One can effectively implement these suggestions to build one's own brand from scratch. They also prove quite helpful for one to enhance one's following on different social media and other platforms.
As you develop more and more fan following, you are able to secure your business with a stronger and more defensible moat. When you have a fan following of your own, you are freed from having to rely on other forums such as Google and Facebook. This gives your business a new boost.
Expert Secrets ensures that you have such people follow you, who trust your every word and can buy your services or products as and when you want them to. This is exactly why we think Expert Secrets is such a powerful book. It is capable of revolutionizing your business.

Disclosure: I am an independent ClickFunnels Affiliate, not an employee. I receive referral payments from ClickFunnels . The opinions expressed here are my own and are not official statements of ClickFunnels or its parent company, Etison LLC.