Ecommerce Accounting – Everything You Need To Know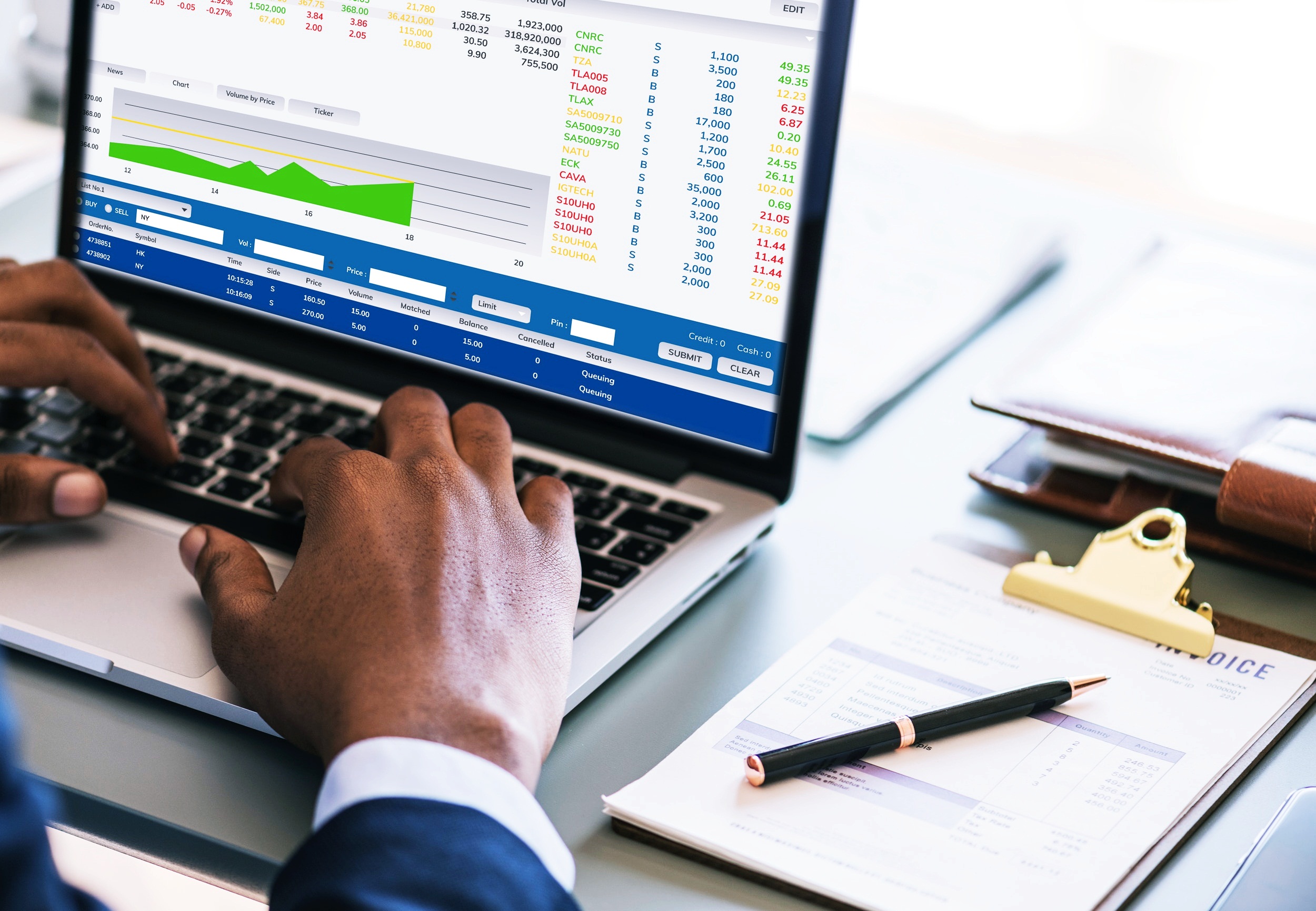 Whether you have started an online business or not, you should understand the basics of ecommerce accounting. Knowing whether your business is making a profit or you are in the red is one of the most important aspects of being in charge of your own business. Even if you hire a CPA to do all of the calculations, it is important that you also know what those figures mean to grow your business, pay your taxes and even to pay your vendors or employees.
Ecommerce accounting refers to the overall health of your business. It helps you plan for the future, pay your taxes correctly and apply for loans or take on investors. You will also need to keep up with the day to day bookkeeping so you can more accurately calculate big picture accounting for ecommerce business decisions. Whether you do these tasks yourself or hire someone, it is important to understand the basics of ecommerce accounting.
Top Related: Virtual Accountant
Business Preparation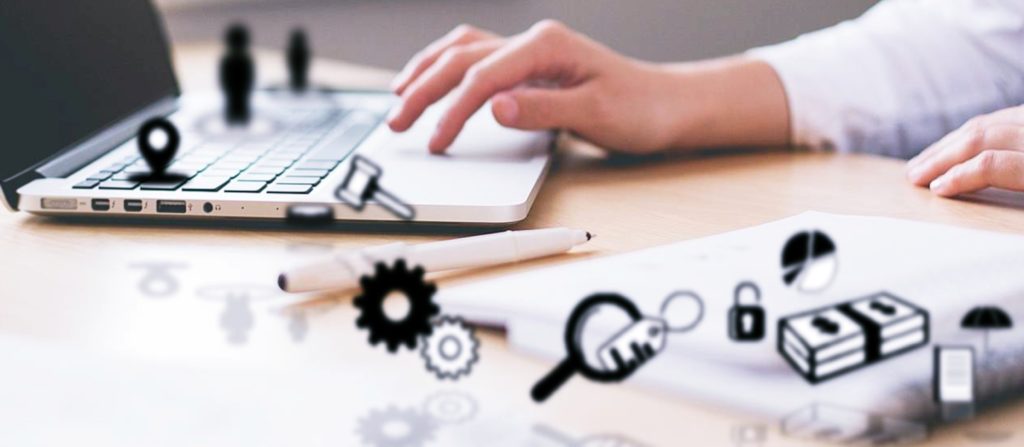 Before you choose start pushing products on your fancy website or calculating your viral profits, you will need to choose a business entity. If you are just starting out, we recommend setting up a sole proprietorship or LLC.
Sole Proprietorship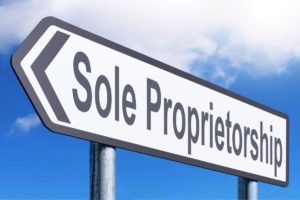 A sole proprietorship is used when one person is running and owning a company. Also called a sole trader or individual entrepreneurship, there is no legal difference between the owner and the business.
The business is unincorporated and the owner pays personal income tax on any profits that the business takes in. There is very little government regulation on this type of business, making it easy to build and dismantle.
A sole proprietorship is often a business that is titled by the owner's name since a business name in this case is not necessary for taxes or growth. This type of business entity is popular among small business owners, self-contractors and consultants.
The advantage of a sole proprietorship is that all profits go to the owner. The disadvantages are that all the debt also falls on the owner since a sole proprietorship has no legal protection against liabilities. It is also hard to obtain outside funding from banks such as equity loans or lines of credit.
Once your business grows, you will need to transition your business into a limited liability company (LLC) or an S-corporation. Both of these business entities offer better liability protection and the opportunity to secure outside funding.
LLC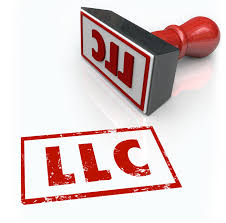 A limited liability (LLC) company takes your business to the next level after you have established a sole proprietorship. Once you have created a limited liability company, any members of the company do have liabilities (regarding business related liabilities and financial debts).
A limited liability (LLC) company can be great for small business owners. However, if you plan to have a large business or corporation, an LLC can be limiting and not the easiest path to take. An LLC company has to be ended if a member of the company experiences death or bankruptcy. If you establish a corporation, the business can exist despite these issues. An LLC also cannot be listed as a public company; therefore, it limits the amount of money you can make and stunts business growth.
While an LLC has more legal protection than a sole proprietorship, it can still be plagued with legal issues if the company is found at fault with any legal requirements. You also have to file required paperwork with your state (which is not required for a sole proprietorship). However, setting up an LLC is much quicker and easier than establishing a corporation.
The profits of an LLC are tallied on the owners' tax return. Losses can help offset any other income that the owner has, up to the amount invested in the business.  
Open a Business Bank Account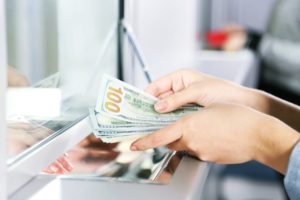 If you have chosen the sole proprietorship track for your business, you should consider opening a bank account just for your business. It is not required but it will help you organize your finances and keep your personal expenses separate from your business spending. Businesses that are labeled as LLCs, partnerships or corporations are required to have a separate bank account.
It is best to open a checking account first. This is where the majority of the money your business takes in will go. You can use this money to pay vendors, employees, office supplies, etc. Once you have an established checking account for your business, you can open a savings account to stash away cash for taxes and future growth.
Credit cards are a popular credit building tool when you are just starting out. By signing up for a business credit card and using it to pay monthly bills such as rent, utilities and postage, you can build your credit quickly. Make sure you are paying off the credit card each month. If you are not making a profit yet, have a set goal and plan for paying off your credit card debt. Once you have an established credit line that you can pay off or pay down, it can help you obtain business loans that can help you grow your business if cash is not available.
Keep in mind, if you choose an LLC or corporation business entity, you are required to have a credit card that is just used for business expenses. You cannot use a personal credit card and charge all of your personal purchases and bills with business expenses.
When you are ready to get business bank accounts and a business credit card, do your research online and ask fellow business owners which credit cards and banks they use. Depending on the bank and products offered, some bank accounts and business credit cards have higher fees. Especially if you are already in good credit standing, research business accounts the same way you would research a personal bank account or credit card before diving in. The last thing you want to do is give all of your profits to a bank or credit card company.
Top Related: Small Business Bookkeeping
Record Keeping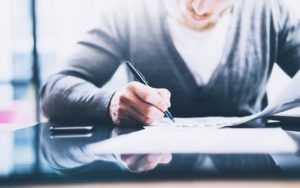 Good record keeping is a habit that you should strive to continuously improve when you are running a business. It can help you keep track of expenses, prepare tax returns and create steady growth.
You will need to start with an organization system for receipts and important documents. The organization can be simple, filing paper receipts in a box, scanning receipts into the cloud or paying a service to keep track of all of your business receipts.
Even though the IRS only requires receipts for purchases over $75, it is a good idea to keep all of your receipts so you can get a sense of where every dollar is going. Keeping or tracking all of your receipts is also great for staying on budget and segments your purchases so you know which categories are staying on budget and which ones are getting out of control.
Which receipts should you keep that are essential to tracking business expenses? There are five categories that are must-saves.
Business Meeting Expenses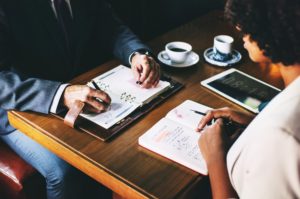 If you are meeting with a client, chances are you are meeting them for coffee or lunch. After you have treated the client to a drink or meal, make sure to keep the receipt. You can also write on the receipt who you met and why you met so at the end of the month or year, you can get a sense of how profitable your face-to-face meetings actually were.
Travel
Sometimes it is necessary to go out of town to grow your business. You may be meeting a potential client, setting up a new location or meeting an investor. Since many people try to get away with writing off their personal travel as business, keeping your travel receipts will help you provide a paper trail to the IRS and CRA. Your out of town travel should reflect a client meeting, trade show or other event that deemed your trip necessary for business.
Automobile
If you are using your own vehicle for your business, it is important to document every time you are driving for business reasons. Recording the where, when and why can provide a detailed account of mileage, gas costs and more. You can add the percentage of use to your automobile related expenses.
How Big is Your Home Office?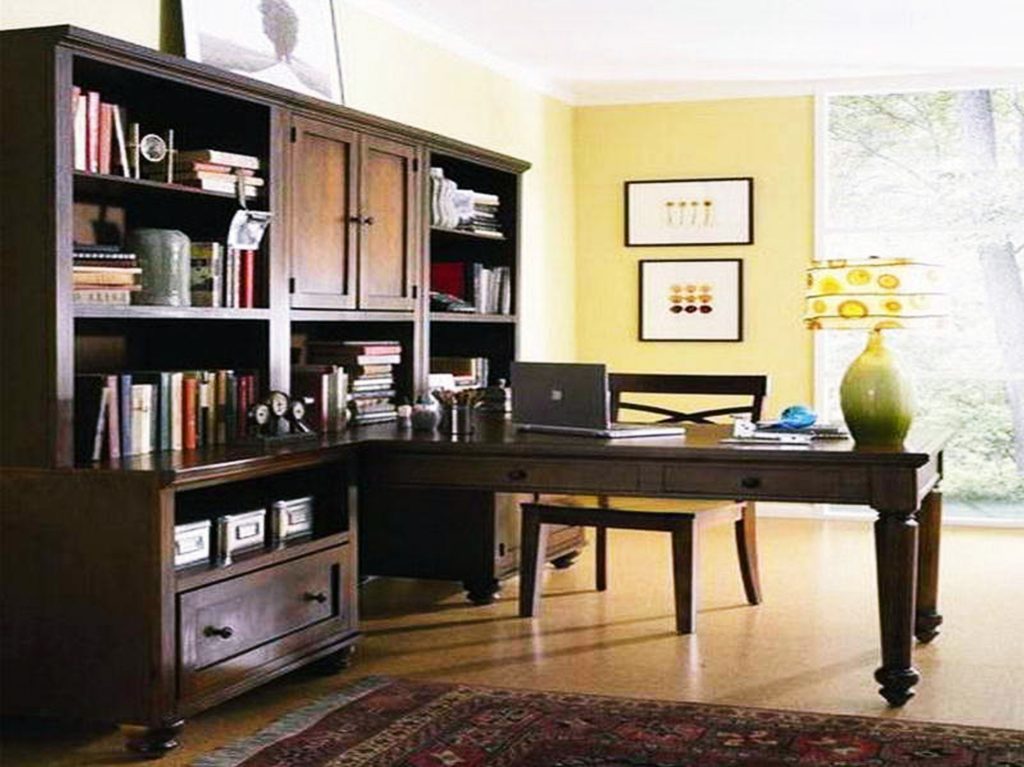 When writing off expenses for your home office, you will need to come up with a valid figure of the percentage of your home that is used for a home office. You can then use this figure to access your home office expenses.
If you are just starting out, it is wise to use part of your home as the location of your business. You can take advantage of the deductions in the area you use as your home office, internet and phone costs, as well as transportation costs that may occur when running errands for the business.
Business Gifts
If you are a frequent gift giver to vendors or employees, the number and amount for gifts should be tracked in your records. If you like to include yourself in the gift (for example buying 2 tickets to a concert, where 1 ticket is for you and 1 ticket is for your client), these expenses must be documented as entertainment and not as a gift. If you benefit from the gift, this should be documented on the receipt so you categorize the expenses properly.
Categorize Transactions

When you are keeping track of your business expenses, your bookkeeping should at the minimum contain your credits and debits.
Simply put, a credit is money that you have received and a debit is money that you have given or paid. Credits are generally from business profits, while debits reflect payments to vendors, generally expenses and refunds.
Keeping a clean book may be challenging to most business owners, but once you learn how the two work together, you will improve your bookkeeping skills.
In order to turn a profit, your total number of credits must exceed the total number of debits. This profit can be used to grow your business, to pay additional bills or credit lines, pay employees and more.
While expenses can fall into multiple categories, it is important to note that there is no right way to categorize. You might decide an expense should be categorized one way, while another business owner would use another category. The important thing to keep in mind is that once you categorize a particular expense, it needs to always be categorized the same way. This will help you track your expenses easily and effectively.
Check Bank Statements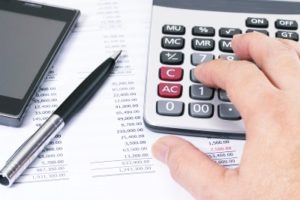 When you are doing your own bookkeeping for your business, you will need to check your calculations frequently. Gather your bank statements or view them online and see if they match the current balance in your books.
If your books do not match your bank statements, you could be spending money you do not have or missing out on profit that you could be using to improve your business. The more time you take with your books when you are making a sale or paying a bill, the easier it will be at the end of the month to reconcile all of your expenses.
You can manually look at your financial records or use accounting for ecommerce business software to generate a monthly report. If you have hired a bookkeeper, you should still request a copy of your monthly statements so you are aware of how your money is moving.
Use your records to make wise financial decisions such as paying your quarterly taxes or helping you get a loan. You will also need your financial records in case you get audited. Having all of your records in one place will save you time and frustration.
Make sure you also take into account any credit cards you are using. If you are not paying off your balance in full each month, you could be paying a substantial amount each month in fees.
These are the important records you need to keep track of when running a business: business related receipts, bank account and credit card monthly statements, general bills, cancelled checks, any cryptocurrency payments, proof of payments, bookkeeper statements, previous tax returns, employer/employee forms such as W-2 and 1099.
Top Related: Bookkeeping Tax Services
Stay Organized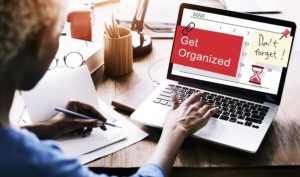 When running a business, it can be difficult to complete all the tasks you need to on a daily basis. One of the tasks that should take priority is organizing your records.
Keeping your records organized can help you easily find documents when you are in a pinch for time. You can also refer back to documents if you forgot to put them in your books or need to make a change.
Up to date record keeping is also a major asset if you ever get audited. Getting audited can be very stressful. It never happens at a convenient time but it is important to note that it can happen to any business no matter what precautions you have taken. If your records are organized, you will be able to tackle your audit quickly and efficiently, with less stress and proof of all of your well-deserved deductions.
Payroll
If your business is fairly new, chances are you do not have employees or contractors yet. However, if you plan on future business growth, you will need to think about how you will tackle payroll.
Adding your first employee can be exciting. You can finally offload some of the tasks that are time consuming and frustrating for you to complete. Before interviewing your new sidekick, you will need to decide if they will be a W2 employee or an independent contractor. Each choice requires a tax form (W2 and 1099 respectively).
In your records, keep track of each employee or independent contractor's name and address. You will need this to file taxes at the end of the year. This could include the employee you hired part time to help you with shipping, customer service or seasonal help. Or the independent contractor you hired to help you grow your social media or write web content.
Import Fees
Depending on your business model, you may find yourself importing products from other countries to keep your prices competitive or to diversify your inventory. Importing goods is a little more difficult from a bookkeeping standpoint than buying goods within your own country.
The majority of the time importing products from other countries requires you to pay taxes or duties. These extra fees are determined by your country and depend on what kind of trade deal your country has with the country you are purchasing from.
While these extra fees should not scare you away from importing products, it is a good idea to research what fees you will be required to pay so you can add that cost to the overall cost of goods. Most of the time the fee is minimal, but it is a good idea to check first, especially if you are making a large order. Even if you have ordered from that country before, always check the current taxes and duties as they may be different than when you ordered before.
If you frequently order from different countries to supply your store, consider using a duty calculator to get an estimate on the amount of money you will need to pay to receive your products.
The Death of Cash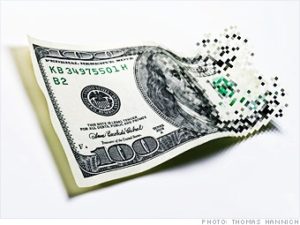 When you do online business transactions, it is nearly impossible to accept cash. More and more people do not even carry cash on a daily basis. In order to cater to your customers, you will need to set up online payment options that are secure.
Secure payments might include credit cards, mobile payments, bank transfer, Ewallet, prepaid cards, direct deposit and cryptocurrency. If you are using an online website through Wix, Shopify or Big Commerce, for example, these platforms have built-in options for collecting and recording financial based transactions.
Credit Cards
Credit cards are the most common form of payment with their popularity peaking in North America and Europe. Asia is also following suit.
Mobile Payments
Mobile payments are transferred through SMS and are most common when contributing to a donation site, online gaming and social network purchases.
Bank Transfers
Bank transfers are preferred by customers who want their transactions to be approved and authenticated by their own personal internet banking information, creating another layer of security.
Ewallets
Ewallets are popular for people who do a lot of shopping online. They save the user time by only entering in their payment information once. This information is saved and automatically applied when a customer is ready to check out on any given site.
Prepaid Cards
Prepaid cards are a popular gift card option since the recipient can use the money to buy virtually anything their heart desires. They are also popular among kids who are too young to have a bank account or credit card in their name.
Direct Deposit
Direct deposit is a popular form of payment for subscriptions such as Netflix, online classes or even for bill paying. Uses can setup direct deposit by entering their banking information and even tell their bank when to pay for said subscription.
Cryptocurrency
Cryptocurrency is a virtual currency that can be used to pay for products online. While it is still not an accepted form of payment for major retailers, it is growing in popularity for its ease of use online.
If you are building your own site, you can look into ecommerce plug-ins for WordPress or ask your web designer to build in a shopping cart with your own custom specifications. Most websites take major credit cards such as Visa, Mastercard and AmEx. Some websites accept PayPal, Visa Checkout, etc. The
more payment options you can offer your customers, the better. When adding payment options, make sure each one you add will keep your customer's payment information secure.
Sales Tax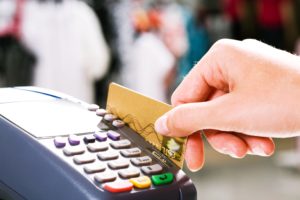 Collecting sales tax for your online business can be tricky, especially if you live in the United States. When you are selling products online, you can potentially sell both nationally and globally (as long as your shipping capabilities will allow).
Each state has their own laws and regulations when it comes to sales tax. It is important to know your state's law so when tax time rolls around, you can be sure you are collecting the proper amount and will not owe the government money. Some states only require collecting sales tax from the state that you are selling in, while other require collecting taxes from every sale. If you are selling your products internationally, generally those purchases are tax-exempt.
Quarterly Taxes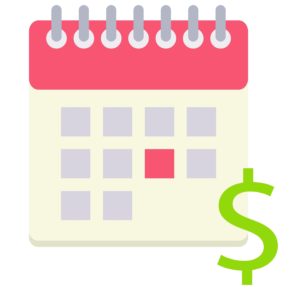 If you are planning on running a sole proprietorship or LLC, you will be claiming the income from your business on your personal taxes. If your business is already established as a corporation, the tax structure is different. Corporations are taxed independently from business owners. Any income you receive from the corporation will be reported on your personal taxes as an employee.
If you are self-employed, you need to be disciplined about withholding taxes for your work throughout the year. In a regular employee-based job, your employer is required to withhold taxes from your regular paycheck. When you are self-employed this task is your responsibility.
If you own an online store, you will be required to pay quarterly taxes if you owe more than $1,000 in taxes in a given year. This is another reason to keep your books in order. Paying quarterly will keep you accountable and help you not get behind on your taxes. Getting behind on tax payments can destroy your business and cause unnecessary debt.
It is recommended to withhold at least 20% of your self-employed income to pay for tax requirements. Withholding more will give you a cushion should tax laws change. It is wise to set up a bank account just for the money you withhold. That way it will be easy to access when your quarterly taxes are due.
Gross Margins
If you are making sales but are failing to make a profit, you will need to increase your online business' gross margin. Many online business owners fail to calculate gross margins on a frequent basis. This results in loss of profits and loss of income. If you fail to improve your gross margin, your business will quickly turn into a hobby.
Your gross margin is simply the amount of money it takes to make a product or create a service. You will need to take into account the cost of goods sold (COGS) such as material and labor costs. To calculate gross margin, use the following formula: Gross margin (%) = (Revenue – COGS) / Revenue.
Budget
When you are running an online business, you will have highly profitable seasons and low seasons. It is important to have a set budget so that you do not overspend and squander profit.
In order to maintain your business in the long term, you need to have a monthly budget that keeps your spending on track. This requires you to keep your records in line. The better your bookkeeping skills, the easier it will be to keep a steady flow of inventory and cash profit.
Inventory
When you are going into your profitable season, you will need to purchase more inventory. Use previous years' data to help you supply the correct amount of inventory. If this data is not available or you are a new business, there will be a little bit of guessing. Prepare ahead of time by making sure your vendor can produce additional product if there is an upswing in sales. Once your sales start to slow, do not purchase a lot of additional inventory. You may get stuck with the inventory if the products become outdated or the trend is on its way out.
Cash Flow
Prepare a cash flow statement that you can review on a frequent basis (weekly or monthly). If you only add your sales to your accounting ledger and do not account for upcoming bills, it will appear that you have a lot of money to work with. Spending this money can create problems if you have unexpected expenses. When you create a cash flow statement, you can see in real time how much money you really have.
If you are unsure how to calculate cash flow for your particular business, look for free templates online or invest in a software that can calculate this for you. Your account should also be able to help you calculate cash flow to make sure you are keeping your business on track.
Summary of Records
While keeping track of your business receipts, credit card and bank statements are a good start, there are also a lot more forms that are worth organizing.
Keeping track of your bills, proof of payments and cancelled checks will help you maintain your business costs. These may be individual items or a combined financial statement from your bookkeeper or bookkeeping software. If you have records of your bills, you will quickly notice when a bill has risen and when you need to make a call to lower your bill, change plans or even change your provider.
You will also want to keep records of any non-traditional payments options that you collect. Statements from PayPal or cryptocurrency need to be recorded to accurately depict your business profits, losses and expenses.
Just like you keep a copy of your personal tax returns, you need to keep your business tax returns as well including any employee or independent contractor forms (W2 and 1099). Keep these in a folder with any additional paperwork that documents your business deductions in case of an audit.
Do It Yourself or Hire It Out
In the beginning, you will most likely be doing your ecommerce accounting on your own. While it does take up a lot of your time, knowing your numbers first-hand and learning the basics of this craft can help you be a proactive business owner. As your business grows, you will have the opportunity to delegate this task if it not an activity that you enjoy or that is worth your time.
If you are unsure whether or not to hire a bookkeeper, you should consider your current stress level and time constraints. Hiring a bookkeeper is always a financial sacrifice, but the time and frustration it saves you is worth it in the long run.
If your business is growing and the tasks are piling up, you should consider hiring a bookkeeper if accounting for ecommerce business just is not your thing. Spending too much time figuring out all of the records you need to keep up to date can keep you from selling more products or reaching out to an investor.
You should also consider hiring a bookkeeper if you are not good at keeping detailed records. While you may be able to get away with running your day to day on the fly, eventually sloppy record keeping will catch up with you. Before your books cost a considerable amount to get fixed, hire a bookkeeper so that your record books are technically sound.
There are several options for hiring a bookkeeper including software, freelancers or even adding one on as an employee. The choice you make will be based mostly on how complicated your business records are and how much of your budget you can dedicate towards this service.
Conclusion
When you decide to run an online business, it can be exhilarating and scary at the same time. It is important to create a solid business plan before diving into the deep end. Starting a business that follows your passion will help keep you moving forward even when your finances and time seem to be moving backward.
While you may start out using Excel to keep a record of your costs and profits, you will need to consider upgrading to QuickBooks or a similar platform if you are serious about growing your business. The advanced software will back up your records, do complex calculations for you and even help guide you come tax time.
Even after upgrading to an advanced bookkeeping system, you may still feel overwhelmed or unable to keep up. Evaluate whether or not you should be doing the bookkeeping yourself. Maybe maintaining daily records is keeping you from making more sales or inventing more products.
If this is the case, consider investing in a part time contractor or full-time employee that can take ecommerce accounting off your plate. While it may be a sacrifice financially, the time and stress you will save could help you take your business to the next level.
Finally, remember to consistently re-evaluate your business. Take some time to remove products that are not selling, renegotiate shipping costs and invest money in education that will help you improve your business through online marketing and customer service strategies. A stagnant online business will quickly be ignored and crushed by competitors. Knowing your business numbers inside and out can help your business grow quicker and employ more people. It may take some time to learn the basics, but if you apply yourself, you will be able to apply the knowledge of ecommerce accounting to your business and any online businesses you may start in the future.