7 Reasons to Read DotCom Secrets Book by Russell Brunson [FREE COPY]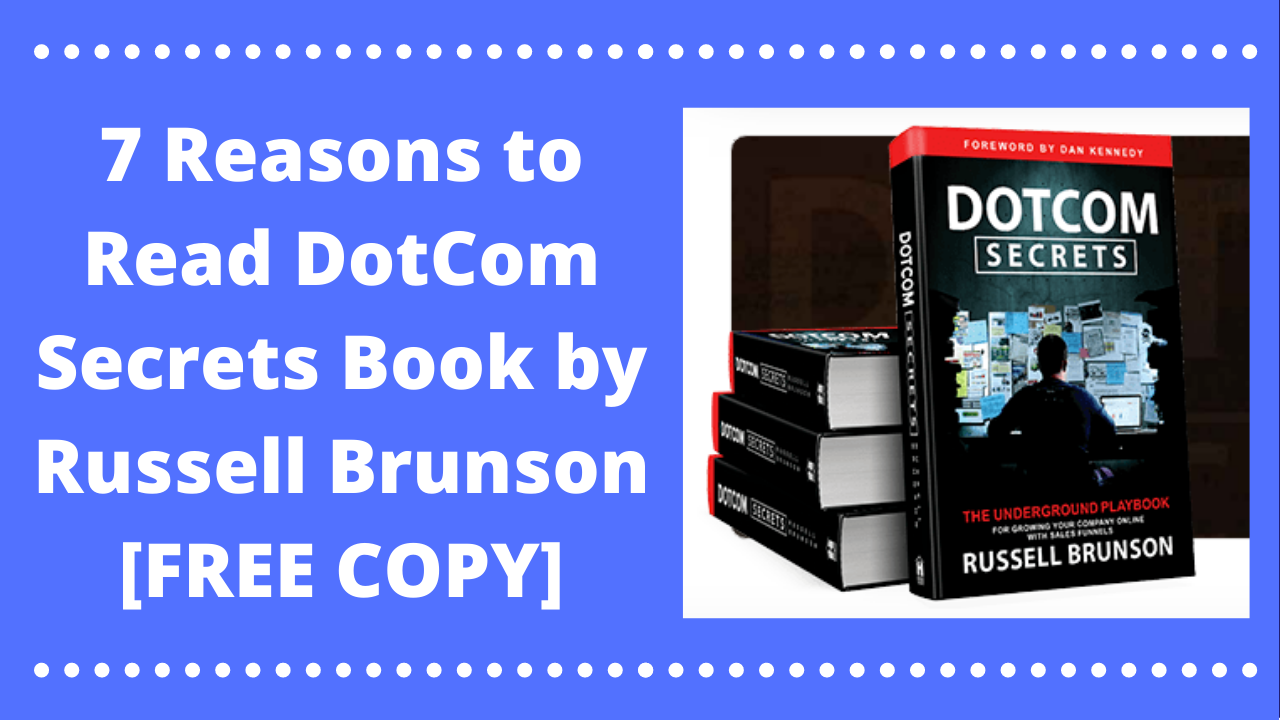 We live in a digital era that has completely transformed our lives and made it easier for us. In addition to bringing people closer, this digital age brings business owners close to their target audience and vice versa. Digital marketing is a fantastic way to market your products or services but it is not as easy as it sounds. Let's dive into what DotCOm Secrets is and how it will change the way you do business.
To help newcomers in the business world, one of the most successful digital marketers, Russell Brunson, wrote DotCom Secrets sharing his expertise and wisdom about digital marketing for growth in the business world. DotCom Secrets is an underground playbook for growing your company online, published in 2015. In this book, Russell Brunson takes the reader on a step-by-step digital marketing journey to create a strategic plan that makes online marketing easier and achievable for them.
DotCom Secrets Review and Summary
Brunson wrote this book in a very systematic way for any business owner to learn and implement the secrets he wrote in this book easily and effectively. He divided the book into 5 sections which further disclose 13 expert secrets on how to flourish your online business and fuel its growth. This book involves several funnels that you can utilize in order to attract your target audience. Below we briefly discuss the 5 sections of successful online marketing.
Section #1: Ladders and funnels
In this section, the author discusses a visual map of all the products and services you are offering to your dream clients in your business in ascending order with respect to price. Here you will learn about any possible reasons you may be facing loss with your funnels. Here, you also get an idea of how you can attract more potential clients. It is an introductory section where Brunson explains the relationship between a sales funnel and the value ladder and how combining these two can help build a successful online business strategy. The value ladder involves the products and services you are offering to your customers, and a sales funnel is the online design you create that encourages customers to move higher on the value ladder.
Section #2: The communication funnel
In this section, Brunson teaches the reader some techniques to attract the right audience and keep their attention. In order to attract a targeted client's attention, every business needs an attractive character. Without it, your business may fail. An attractive character is someone who may be in the same situation as the client and so the client can relate to the character because they have the same needs/problems. Here, you can learn about all the traits your attractive character should have.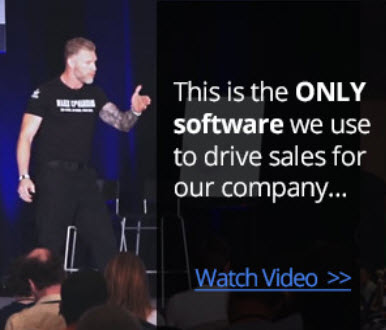 The next part of this section teaches you about email marketing and the ways to write engaging emails to your clients so you can hook them in. These strategies include The Soap Opera Sequence and The Seinfeld Sequence.
Section #3: Funnelology
In this part of the book, Russell talks about different types of funnels and how to use them effectively in order to direct the client towards buying your products and services. Funnels hold great importance in internet marketing. He gives tips and techniques on how marketers can use previously made funnels to help create funnels for their businesses. Here, he talks about the building blocks of funnels, compares different types of funnels and mentions the different phases of funnels. He also talks about how to come up with the perfect bait for the clients. This is one of the most important and knowledgeable sections of the entire book.
Section #4: Funnels and Scripts
In this section, Brunson writes more about online marketing with his best sales funnels. He gets into detail about how to create each funnel and make sure these funnels work. He discusses seven different types of funnels here. In this part of the book, the author provides the readers with some default scripts that any business owners can fill in to make suitable funnels for their businesses.
Section #5: ClickFunnels
In the last part of the book, Russell Brunson covers ClickFunnels and how you can use it to create suitable functional funnels for your business to attract the right customers. This website contains funnel templates that anyone can use to create all the funnels the author has discussed in this book according to their businesses.
7 Reasons to Read DotCom Secrets Book
1. To find a direction
To attain success in the business world, it is important to have a goal. This goal leads you to make the relevant decisions the business owner needs to make to achieve their set goals. But, to get there, you need proper strategies to make the right decisions. This is a very systematic and critical process. New start-ups need creative and functional strategies of marketing to move forward. Without these systematic strategies, your business will most likely fail.
DotCom secrets provides you with perspectives to design your strategies according to your business. It gives you the idea of the directions you need to move forward in to make your brand or business successful. A direction is one of the basic things a new start-up needs to know what their goal is, what kind of services they offer and to what kind of audience.
2. To understand and implement the basics of digital marketing
Without understanding the basics of digital marketing, you cannot flourish your business and reach higher levels. Brunson has gotten into extensive detail of the relevant aspects of the internet market that you need to highlight your business in today's world which is full of competition. He doesn't just highlight the basics of online marketing in this book but also teaches the readers how to come up with a successful marketing plan for their own business using the techniques he has taught in this book.
He teaches everything you need to know in this book very systematically. So, it becomes easy for the readers to learn more about the proper ways to market their product online and implementing these techniques in real life becomes easy and achievable.
3. To reach target customers effectively
In DotCom Secrets, the author stresses upon using the right strategies to first understand who your dream customers are. Further, Brunson moves on to teaching the readers how to reach those dream customers and keep them engaged. Your target customers are the people who your business depends on. They hold great importance.
It might be easy to find target customers but it is not easy to get their attention. To get the attention of the customers you want in your business, you need to come up with solid strategies that are guaranteed to work. In DotCom Secrets, the author discusses the strategies anyone can use to effectively get the customer's attention, and also keep them engaged. It teaches you how to get your customers to spend on your products along with making them want to go higher on the value ladder. With these techniques, you will know your customer base well enough. You will know their needs, wants and demands and alter your prices and products accordingly.
4. To get the expert opinion of a successful digital marketer
Russell Brunson is one of the most successful digital marketers in 2020. Reaching this level in this advanced age speaks what lengths the author has gone to in order to gain success in this field. The competition out there is brutal. A new business needs solid strategies and foolproof plans in order to survive in this competitive world. Without them, the business is most likely to go down.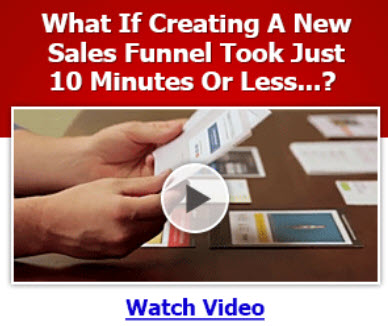 Being a significant member of this field, the author has experienced almost all kinds of scenarios and situations one needs to survive in the business world and keep their brand from getting obsolete. He hasn't just tackled a variety of situations in the past, but he has also come up with successful solutions that can be very helpful for the business owners of the future. To save you time, energy and failure, the author shares his expertise in this book.
According to the previous readers of the book, one thing was common. They all mentioned how they learned something new about digital marketing every time they read this book. It is packed with information about the techniques you can use to make your product reach the right customers. Now, you can learn the fine details about marketing your product on the internet using the expertise of someone who has been through it all.
5. To make the best use of technology
Like it was mentioned before, today, we live in a highly advanced world. This is the age of screens, smartphones, and the internet. Everything you want is just a click away. While this may be a huge blessing or people, it is also increasing the challenges faced by marketers gradually. As we discussed before, the competition has broken down the roof and keeps going higher. This makes it very challenging for the new covers to flourish their businesses and earn a significant name.
In DotCom Secrets, Russell teaches the reader the right ways to make the best use of the technology we have today. He talks in fine detail about how we can utilize the internet and all its blessings to find ourselves the right customers and increases our sales exponentially using the blessing that is the internet.
The Internet is a blessing for digital marketers, but using it to benefit your business is not an easy job. It requires business owners to create an effective plan to go by. Russell Brunson teaches you the ways to come up with that foolproof plan so you can fly high in the business world.
6. To know the value of your product and services
The value of what you offer in a business depends on its demand. This helps you make important decisions regarding the products or services you are willing to provide. It is a process that involves critical observation so your next move complements the circumstances. In DotCom Secrets, Russell Brunson teaches you about the understanding of the value of your product in the market and the ways to create customized funnels to help attract the right audience for your business.
7. To gain access to the free templates and scripts in the book
As I said, this is a free book that is worth a million dollars. Russell Brunson has provided the readers with free default templates of different types of funnels that people can use to attract their dream customers. He teaches readers how to write the right emails that keep their customers hooked. He also provides the engaging scripts new marketers can use to lure the customers instead of coming up with something from scratch that might not even work. Every type of funnel template and email script the writer provided in the book is tested and proved to be successful for the previous users and the author himself.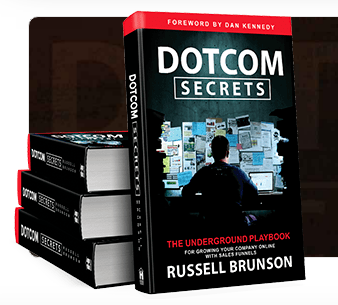 One of the best things about this book is that it is absolutely free. All you have to do is pay shipping and the book is yours. This is such a selfless act of Russell Brunson for future budding business owners. DotCom Secrets is packed with knowledge and information that is going to stay evergreen and help generations after generations. The author really just wants to share his wisdom and expertise with the future business owners and digital marketers. You can learn so much from this book and utilize everything Brunson has taught here for the benefit of your business. You can now know all the secrets about effective digital marketing without paying a penny for the book.
The publishers understand better than anyone else that not everyone is a reader. Some people cannot sit down in one place and go through books in order to learn something. There are also people who like to read but their lives are so hard and busy that they cannot find time for it. They are always on the go. For people who don't like to read or the ones who can't find time to read books, we have a solution for you.
The audio version of DotCom Secrets by Russell Brunson is also available. Now, you can learn about digital marketing by listening to the audio version of the book. You can utilize this version on the go as well. You can download it for free and listen to it on your way to work or while running errands. This way, you won't have to take time out of your busy schedule or struggle with reading.
DotCom Secrets is a game-changing book about online marketing that can be very helpful for any new start-up and business. It is a highly informative book where the author went all-in and provided everything you need to know about digital marketing for your brand.
Internet marketing can be very tricky given the advancement and the competition today. Books like DotCom Secrets make it easier for new businesses to grow. Russell Brunson made it possible for newcomers to market their products and services effectively and grow in the business world with this guide book. It teaches different strategies and marketing techniques to get the most out of the blessing that is the internet. The author wrote this extensive book with several marketing secrets that people can get for free, but it is worth a million dollars.