Do You Have a Fear of Money? How to Overcome It…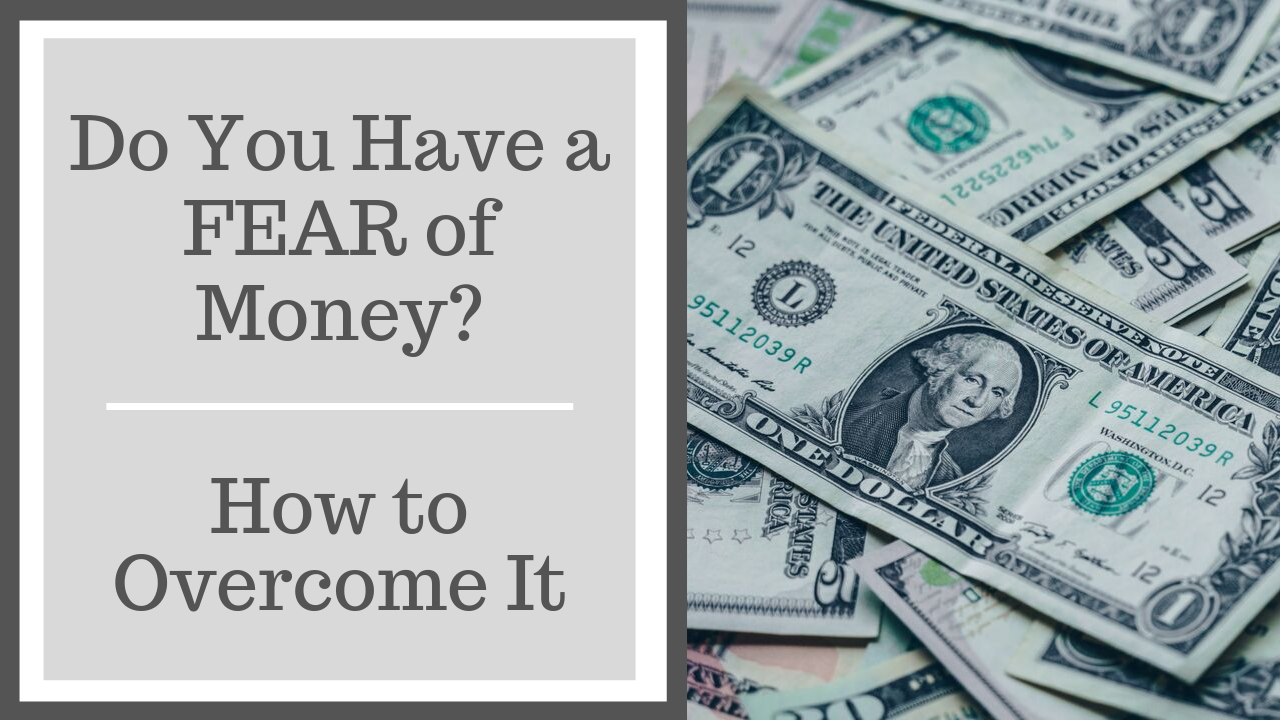 Are you afraid of financial failure… or a fear of not having enough money?
A lot of entrepreneurs I talk to want to make more sales, make more profit, and make more income… yet they aren't. The only thing holding them back is a fear of money.
If your business has plateaued and you seem to be stuck, you may just need a few changes in your mindset to break through the plateau and maybe even start bringing in more money than you ever thought possible.
The thing is, you don't have to choose between being a good person and making a lot of money.
If you're not making what you want to be making, then continue reading below…
The Way to Overcome the Fear of Money…
Change your limiting beliefs. Your mindset is everything when it comes to money. We have heard all the sayings growing up…
"Money doesn't grow on trees."
"Do I look like I am made out of money?"
"Money is the root of all evil."
"Money is not that important. It's only money."
"The rich get richer and the poor get poorer."
"I'm just not good with money."
"My family has never been rich."
"You have to work (too) hard to get wealthy."
"It's selfish to want a lot of money."
Let's jump into a couple of these to explore them a little more.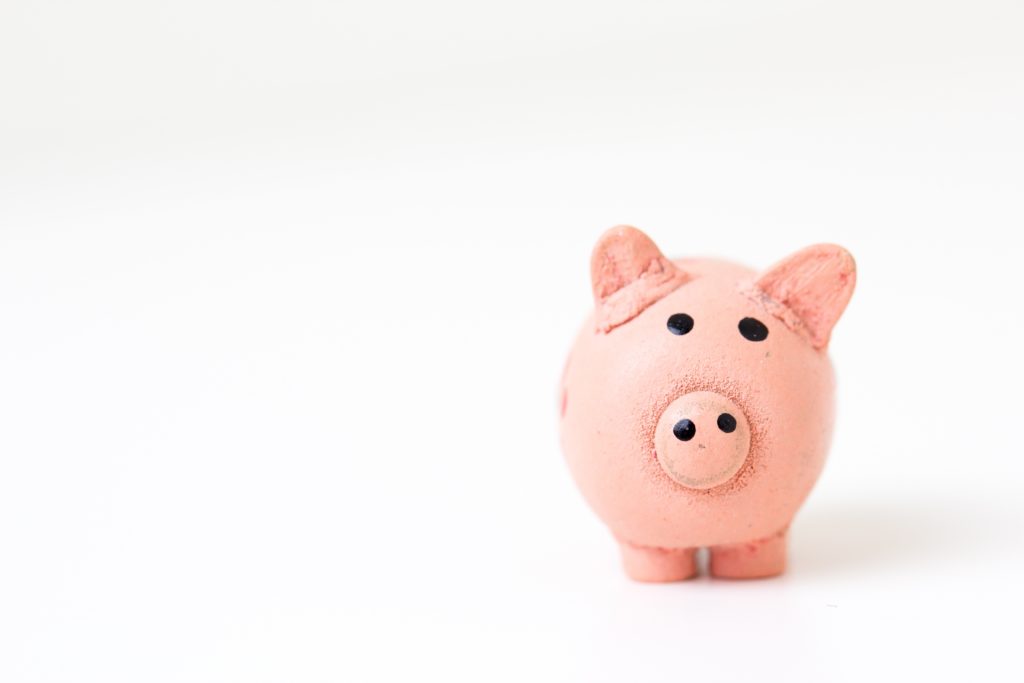 "Money is the root of all evil" and
"It's selfish to want a lot of money"
Money is entirely up to you on how you deploy it. It tends to be an amplifier of who you already are.
If you're an asshole, you're going to be a bigger asshole when you have money.
BUT…
If you are a great humanitarian, then you will be able to help more people with the resources (money) that you have.
In my opinion, if you have something to contribute to the world, than it is selfish for you to not go out there and make a lot of money in order to serve more people.
We started our charity as a result of wanting to help more people. Check it out at www.eyelovecares.org.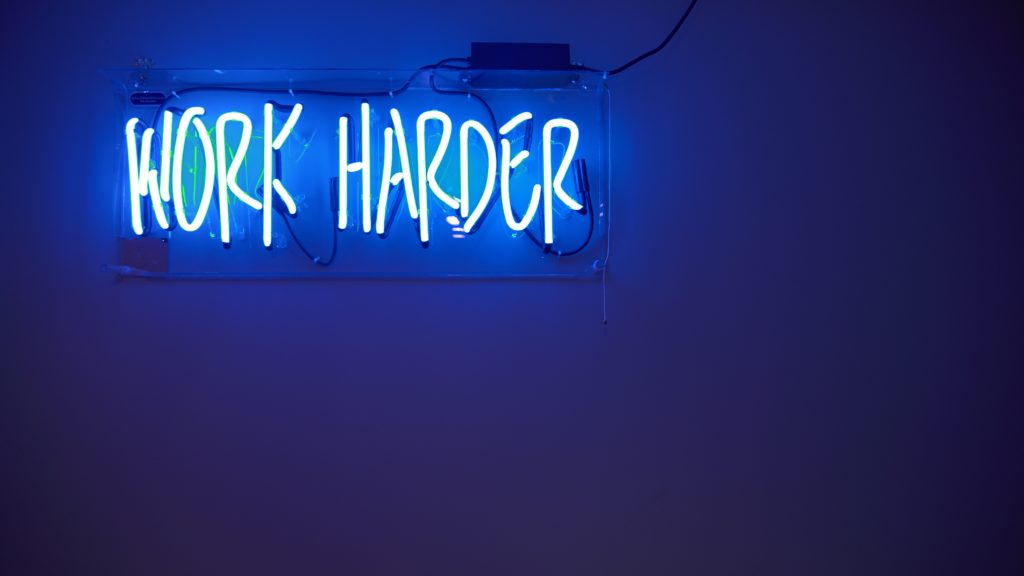 "You have to work (too) hard to get wealthy"
Anything in life that is worth pursuing takes a little bit of work to be optimal…
Marriage…
Business…
Wealth…
What if instead of thinking of it as working hard to get wealthy, we start to think of it as serving hard to make a real impact in other's lives?
I've realized, in my short time on this earth, that the more people I SERVE, the more money I make.
It is when you start thinking in terms of "How can I extract as much money from this person…" that everything falls apart.
I live by the acronym S.A.V.E, which I got from Hal Elrod.
Selflessly
Add
Value
Everyday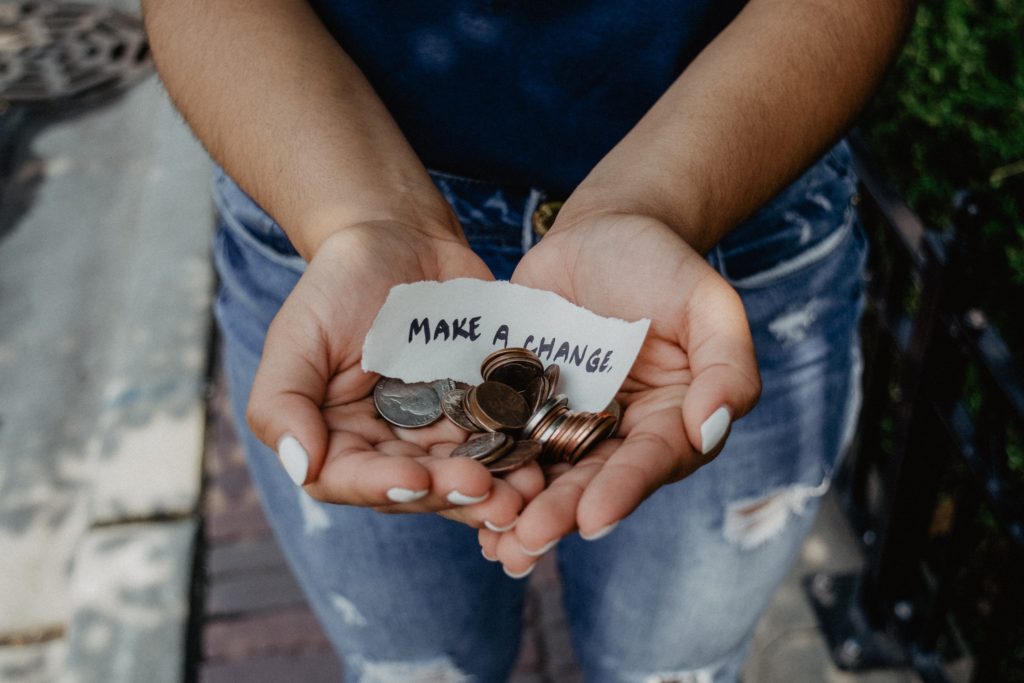 "I'm just not good with money"
This is a choice that you have made, and you have decided that you don't want to be good with money.
Every time you say this to yourself, you degrade yourself a little more and you make yourself worse with money.
What if instead you started saying to yourself…
"I am great with money."
"I am a magnet for money."
"I embrace new avenues of income."
Then, and only then, will you start to shift your mindset around money and how you view it.
Mindset isn't the only thing you need to work on, though. You also need a simple strategy as an entrepreneur that helps you look at the money in your bank account and strategically put it to use, instead of measuring everything by how much is in your bank account.
Here's the Simple Strategy… The Income Accelerator

The Income Accelerator is the best way to start making more money for yourself, your business, and start living a life of freedom instead of worry and anxiety…
The old way of growing online physical products companies includes multiple funnels, affiliate marketing, buying traffic, Facebook ads, Google ads, getting on Amazon, getting off Amazon, starting a Shopify blog, blogging everyday, making videos, starting a podcast, doing launches, doing giveaways…not knowing when it's the right time to do any of the above.

All this, and making sure your bank account has more money going in than out.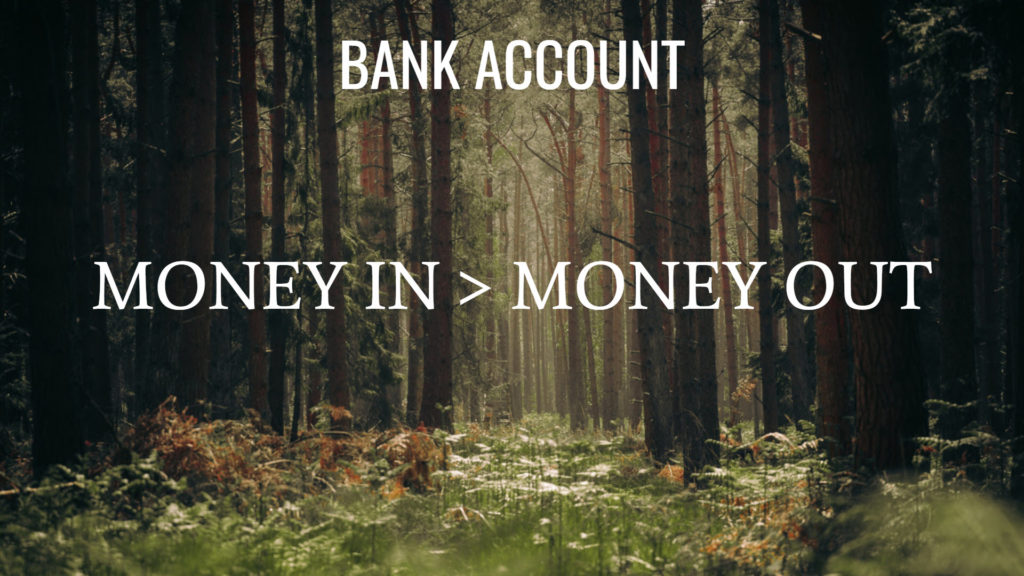 But as soon as the health of our business starts to decline, we don't know how to help it.

We then stop paying ourselves.

We stop paying our business.

We stop paying the tax man, and Uncle Sam is not too forgiving when you forget to pay him.

This is "hope and pray" scaling.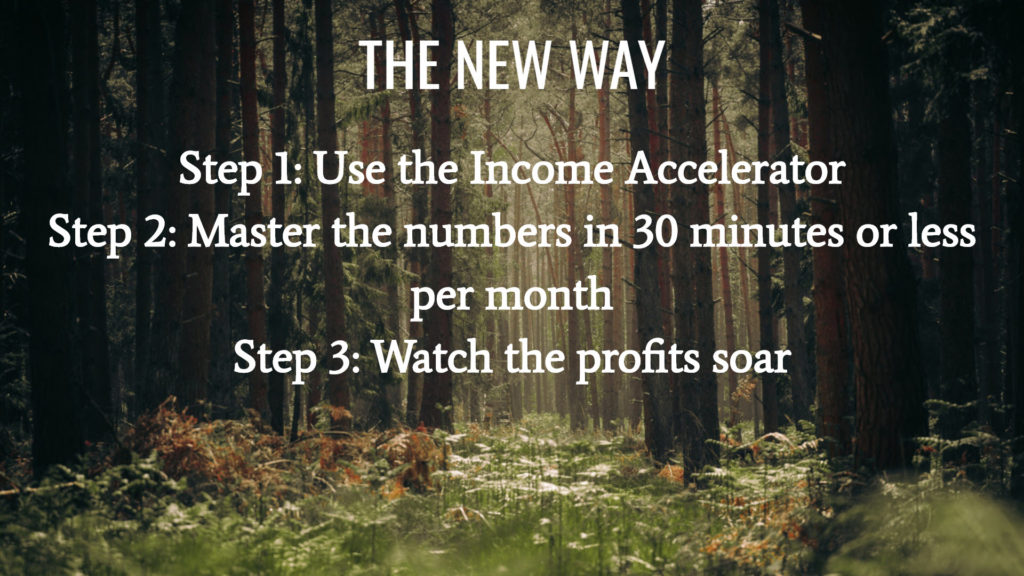 Here's the new way…

Step 1: Use the Income Accelerator
Step 2: Master the numbers in 30 minutes or less per month
Step 3: Watch the profits soar

It really is that simple, and here is why…

The Income Accelerator is a very simple system that allows you to master the financials of your business withOUT high-priced accountants, tax attorneys, and it doesn't take hours of your time.

The Income Accelerator fast tracks your business to being profitable right away.

The Income Accelerator also helps you strategically invest your money in the business for even more focused growth.

If you get this part wrong it may cost you thousands, but if you get this part right, you could increase income not only for yourself, but for your business as well.

Meet Noel:
She was at witts end when she came to us, struggling with finding profits in her business and wanted to build it to be able to allow her husband to retire from the army. The problem? Her business was only doing $150,000 per year in the highly competitive pet space.

We showed her how to use the Income Accelerator and, within a few weeks, she was able start paying herself, increase the profits of her business, AND allocate her money more effectively to grow her business.

As a result, she scaled her business to $650,000 in less than 12 months and is on track to hit $1.2 million this year.

She also paid herself over $200,000 the next year and she was also able to invest in areas of passive income to become even more financially free.

This was because she knew exactly how much to put into growth with the easy-to-read, entrepreneur-friendly Income Accelerator system..

This Income Accelerator will shift your whole belief around money in your business, and it will make you more income and profit, giving you the freedom that you desire.

If you're done being fearful of money and you just want to be living your best life… if you want to really unlock the full potential of your business and feel the abundant freedom that comes with it…if you want to feel that confidence pouring out of you… if you want to really nurture relationships with your friends and family that have fallen by the wayside…if that's what you want, then here's what I have for you.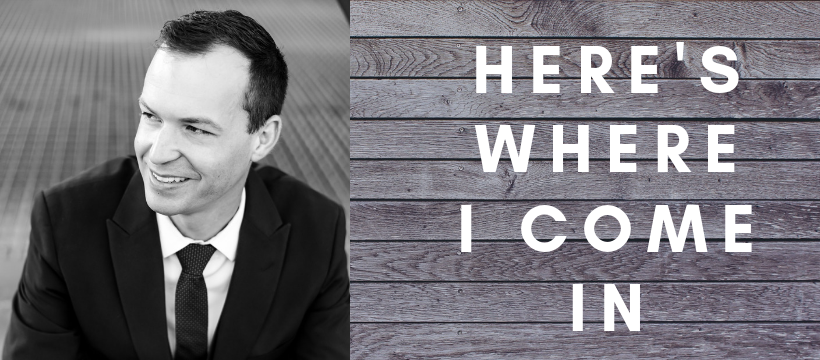 How I Can Help Make Your Business More Profit and You More Income
We've set aside time in the next 48 hours to speak to you personally about how you can apply these ideas to your business and life starting TODAY.
Whatever your biggest challenges are, we've seen it and we know how to overcome it.
We will get on the phone for about 45 minutes and…
On the session, we will work with you to craft a step-by-step game plan to hit your business goals, whether that's discovering more profit in your business, paying yourself right, feeling more fulfilled in life, or having more love for what you do every single day.
The cost? Absolutely FREE.
But this is not for everybody…
Who This Is For
You MUST be willing to take action to transform your life and business.
You MUST take accountability for your failures, avoiding excuses for why something can't be done.
You MUST believe in yourself!
Why We're Doing This
We do this because we love giving back and helping others attain financial abundance
Plus, we know that you might want help transforming your business (it's tough going it alone!). If so, we can discuss it and see if it's a good fit for both of us. If not, that's fine too!
If you're willing to:
1. Take Action
2. Be Vulnerable
3. Be Coachable

Then I would love to chat with you.

This is what I love helping people do…
This is why I was put here on this Earth… to help people like you grow their business.
I can show you, step-by-step, how to create the life you want, free from the worries of debt, cash flow issues, and working all the time.
All you need to do is book a call here: https://www.growto1million.com
Every day that goes by is more time wasted. Every moment you hesitate is you settling for being less than you were born to be.
Let me help you turn your dreams into a reality.
Book a call here: https://www.growto1million.com
On that call, we'll get you crystal-clear on exactly what you want your life and business to look like after you're free from debt and have an abundance of cash flow. We'll dive into who you want to be, the difference you're committed to making, and a step-by-step plan to make it happen.
Your future is waiting for you.
Talk soon,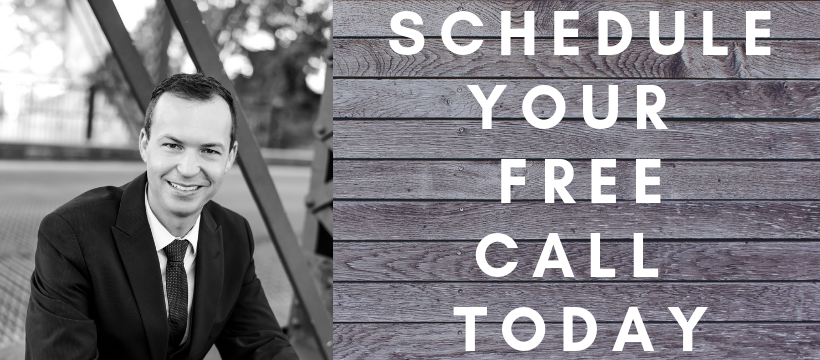 Dr. Travis Ziglerh
FAVORITE BOOK: DotCom Secrets (Click Here To Get It Free [Affiliate Link])
RELATED ARTICLE: A Beginner's Guide To Funnel Hacking
RELATED ARTICLE: Click Funnel – The New Way to Market Your Business