Building A Sales Funnel Using Clickfunnels with Shopify | Sales Funnel HQ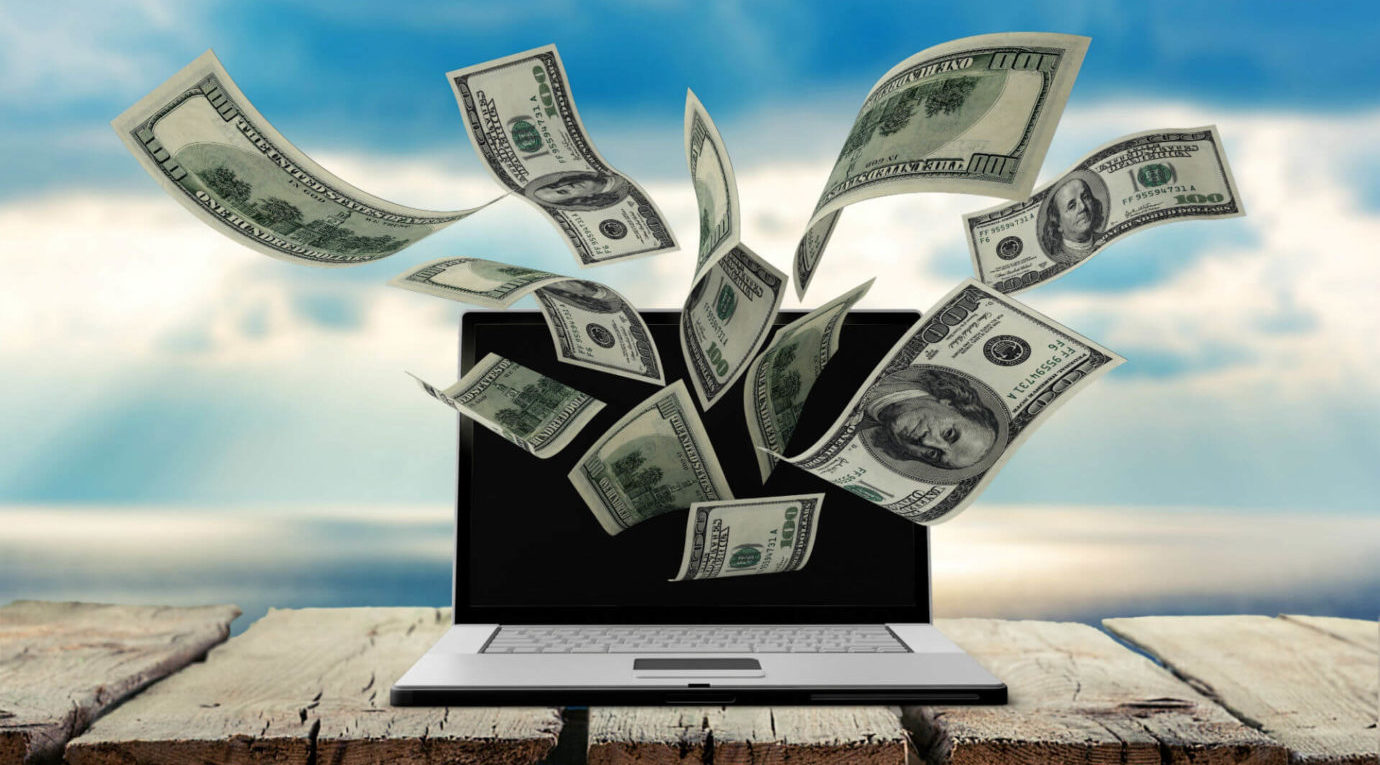 Does Clickfunnels work for Shopify? Yes! This in-depth guide includes information about ClickFunnels vs. Shopify, how to use ClickFunnels with Shopify, and so much more.
You can sell just about anything on the internet today. Rather than build a store on your business website, you can open an account with Shopify and build your store there. There are many benefits to doing it this way. Such as, you can use the application tools that Shopify offers to fully automate the buying experience for your customers.
Yet, you still need to get customers to visit your store. That requires building a system of marketing channels that lead into a funnel that directs potential customers to your store. ClickFunnels can help you with this part by automating every piece of your funnel leading to your store, starting with the marketing channels you set up. It will also take over where Shopify leaves off, taking up the slack where Shopify might not do so well, at least for how you want your customer's experience to be remembered. The physical product is handled by you in one of two ways, as shown below. Let us look at one vital component of integration in Shopify.
Fulfillment versus Drop Ship
There are many moving parts to running a store, and a major concern is how you will fulfill physical product orders. To do so, you will need to connect the sale of your product in your Shopify store to where your product is held. This can be your own home (in the beginning), or a fulfillment center, such as Amazon or some other company that holds the product you are selling. Fulfillment centers will warehouse your product that you send to them, such as jewelry you made, or another product that you produce yourself. As well as products purchased in bulk. They store it for you until they get the order to send out the product to a customer.
Or if you are selling other people's products, you may work with a drop shipper. This is usually the manufacturer or wholesaler of the product you sell. You enter into an arrangement with this company to sell their products. Coffee cups with quotes that you have chosen, for example, is one such product made in bulk. What you have requested be added on the cup (i.e. quotes, images), shows it as your store product that the customer bought. Once a customer buys the product from your store, you place the order yourself to the drop ship company and pay for it with the money the customer has sent you.
Related: Best Sales Funnel Software
This is a great solution if you do not want to put out money and time on creating products yourself, or storing them in your home, then trying to ship them all, particularly if you expect bulk sales. The bonus for the drop ship company is that you are doing the marketing, sales, and customer service for them. Two well-known apps that integrate well for the drop ship side of eCommerce and Shopify are Dropified and Oberlo. Once you set one of these up, then your store is set up and ready to do business.
You can see how much you are selling and shipping out in the early stages of opening your store, you can then decide what fulfillment or drop ship company will offer you the services you need to get that product shipped out. You should know what speed of delivery, costs of delivery, and how notifications of the shipping process are conducted, from beginning to end, for both you and the customer.
Not only should you receive these notifications, but your customer should also be updated to when the product is headed to them for delivery, including the expected date. Amazon, as a fulfillment company for example, does a very good job of this by letting you, the buyer, sign up for notifications when you buy online, including when the product is moving from the warehouse to the delivery company, and estimating when you will receive it.
Amazon also lets you know when there is a problem with shipping, and then tells you when the problem is solved and that the product is now on its way. You can use Amazon as your product provider if you are selling the product with the company. There are other fulfillment companies who can do much the same thing and can be integrated into Shopify too. If you are planning to sell products online through Shopify, then have your products decided on, and this shipping strategy already in place before you even consider opening a store in Shopify.
About Shopify
Shopify is an ecommerce store that is created to work on the Facebook platform. It is in a prime position to have many Facebook users visit the many stores connected with its hub. However, a store owner must first create Facebook Ads to let people know that the product and store is there to begin with. Most buyers only go to Shopify because of an advertisement they saw on Facebook in their feed, or from some other marketing channel such as Pinterest, Instagram, or by emails that they have subscribed to, based on their special interest. Everything is handled for you in the store, including payments, which go through the payment gateway of your choice, such as PayPal. Only the actual distribution of the product becomes your task by using the fulfillment or drop ship method and keeping up with the deliveries to customers.
The Overall Sales Strategy
You must think strategically on whatever it is you are selling through Shopify, such as jewelry, or maybe a book on how to retire efficiently at 62. Both subjects need different approaches from each other. Almost everyone likes jewelry, particularly women, while books on how to retire at age 62, target a very specific population group – those who are close to this age and need to prepare on how to apply to Social Security to do this right and survive in the following years.
Let us start with the jewelry business. You have a new ring in stock and it is beautifully created by a professional jeweler, just the way you designed it. The ring is also part of a new set consisting of a necklace, a bracelet, earrings, and maybe a brooch. The whole set can be bought at a smaller fee than if you sold each piece separately, but some customers only want the ring and bracelet, or ring and the necklace. You can take the ring and make it the focal point of your upcoming sales campaign. High-quality photographic images are made of each piece, as well as the full set, then placed on a sales page in Shopify, ready for purchase. Now, we look at the basic strategy for promoting the ring and/or the whole set.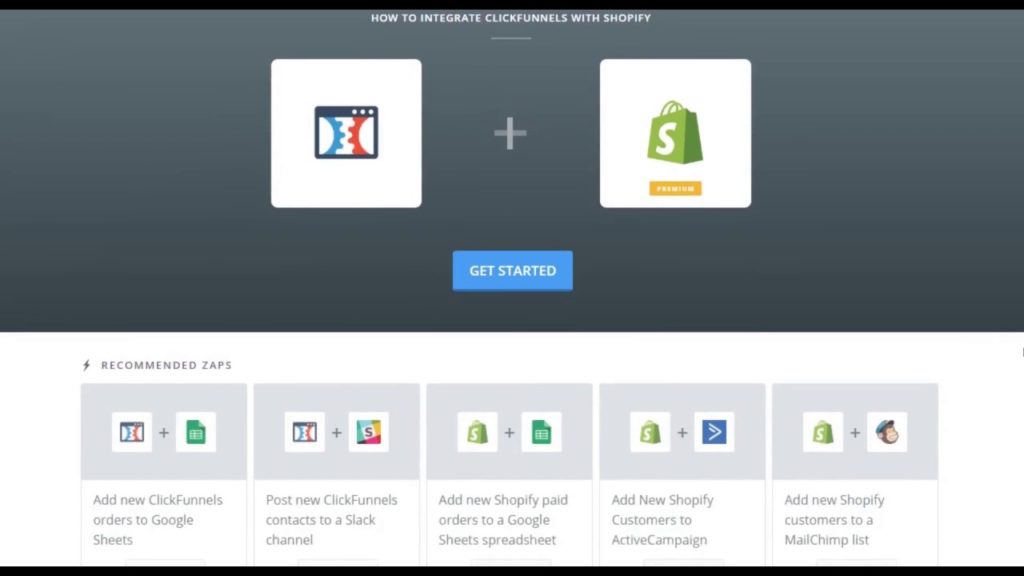 Clickfunnels with Shopify: Jewelry Funnel Sales Strategy
The first ad
You can create the attention-grabbing advertisement around your ring, and talk about where the gems (i.e. emerald, ruby) were bought, and how you created the ring design pattern. As well as the true value of the ring, which is now on a discount when bought before a certain elapse of time. This advertisement is put out across all the marketing channels, such as all social media accounts, your email to current subscribers, a YouTube video, and on your website as the "deal for this week," scenario. When interested buyers click on the image or the CTA button, they activate the movement into a sales funnel.
The funnel journey
Before they get to the Shopify page, there is a CTA-activated pop-up that asks for their email address and if they provide it, they will get a free downloadable interactive catalog for all the jewelry now being sold in your Shopify store. While the opt-in email is being sent on to the new subscriber, which then triggers a sending of the catalog to that new subscriber, he or she is then sent on to your Shopify store.
The sales page
Interested buyers land on your Shopify sales page to see the ring, which is the largest image on that page, along with smaller images of each piece in the whole set surrounding the ring. After looking at the advertised ring prominently featured on the page, they also see the other pieces, the associated regular pricing, including that price for the whole set.
The one-time-offer
As they check out to buy the ring, a one-time-offer (OTO) pops up saying that the whole set can be bought NOW at a reduced fee from what is listed on the Shopify page. This is a big upsell that many buyers who like matching sets, will likely go for. Also consider that while women are prime shoppers for jewelry, men also shop for their girlfriends, partners, and wives.
A catalog is a great way to keep people interested in what you offer, whether it will be for themselves, or for desperate husbands who forgot about an upcoming birthday or wedding anniversary, and need to find something fast. The catalog is perfect for them to have on hand to make an order and, at least get the gift on the way before the due date.
Related: What is a Sales Funnel?
Having customers sign up for email to get the catalog means you can build a relationship with them over time, encouraging loyalty to your brand. Giving excellent customer service also builds this relationship, particularly when you can solve problems quickly for your customers to make them happy and grateful that you cared about them. Plus, you are less likely to get charge-backs on products when you can easily solve the problem.
The Book Funnel Strategy  
The first ad
This step can be like the jewelry strategy with the attraction advertisement on marketing channels, except that while there may be an image of the book cover on the advertisement, you will only give a little content about what is in the book, along with a CTA button to click to find out more about the subject matter. Remember that this example is about a book that shows older people what they should know about Social Security and retiring at the age of 62.
The headline on this page, with maybe a sub-heading, must clearly define what the book is about and the importance of knowing more. Content gives an emotion-based point, such as fear, where older people feel they must at least find out more to help save themselves in their later years. A headline can be this pointer. "Do you have enough to retire on at age 62? No?" This is the main header. The sub-header can read this way. "Find out what you can start doing today to survive your retirement years." It will look like this on the advertisement and should be an emotional attraction point for your target audience.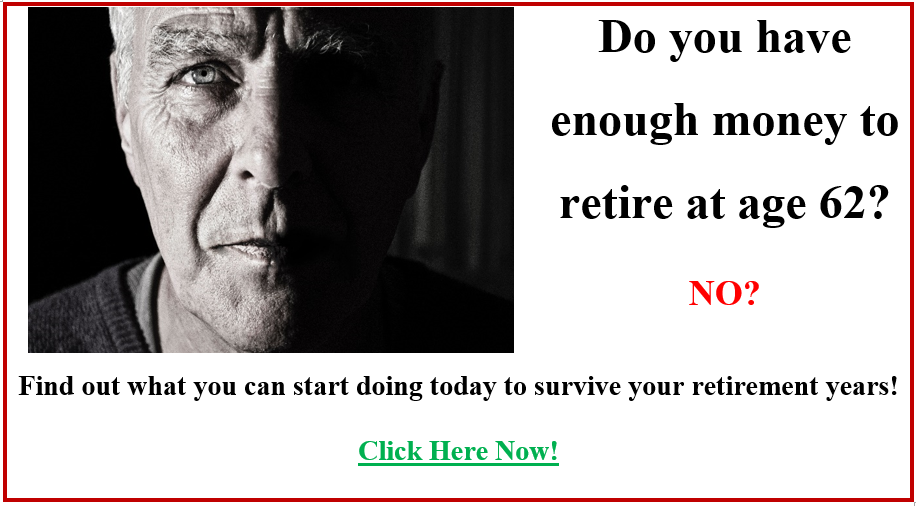 The funnel journey
When people click on your CTA button for this book product, you can send them to a landing page that gives more in-depth information about why you wrote the book, what are the feature points in the book, all of which are more teasers rather than giving away information from the book. Add bullet points for features and benefits, so they understand what you will be telling them about. You can also include a short video that highlights one of the finer points older people should know about.
You can add the choice to go buy the book from this page, or send them to sign up for a webinar you are giving about the very points you outline in the book. If going for the sale, your customer will click on the CTA link and enter Shopify to the page where the book is, and buy it right then.
The sales page
On the sales page, you can reinforce the importance of the book and what it offers. You can also give a link to downloading your catalog of books and pamphlets so that your customers can review what else you offer after buying the book.
The one-time-offer
As the customer puts the book in the shopping cart, a pop-up will show, and on it you can offer a reduced price for a one-year membership in your online club of like-minded people. The focus of the club are people who look to you for more information, and talk among themselves about the experiences they are having as they get close to retiring, or have already retired.
Or, in lieu of membership, you can offer several pamphlets that align closely to the book subject but explain things further, such as how to run a business while you are retired, and how it affects their taxes. This is one area that is always changing and you can update the book annually or whenever there are major industry changes.
In this first section, we discussed strategy for Clickfunnels with Shopify. You should know what you want to do ahead of time before building a funnel to achieve your goal, which is sales. You need to have all your marketing pieces ready to go as you build the funnel, based on the type of product or service you offer, and have your store and special product ready to hit the market.
Related: Clickfunnels vs. Leadpages
Build your store after getting the domain name you want. Then you can set up pages, add in all your available products, and integrate your gateway payment system with the Shopify shopping cart. Plus, work out if your products are handled by drop ship or a fulfillment center. Set up your blogging platform on Shopify, and download your Shopify mobile app to get connected. Explore Shopify for all the features it offers. Take full advantage of all features, particularly if you choose to integrate ClickFunnels with Shopify.
You can integrate ClickFunnels with Shopify, such as Funnel Buildr, which was created by a third party for use with the Shopify store. But, while this will work great for some marketers who only have a presence on Shopify and nowhere else, you can gain an alternative that works through the Shopify platform as an integration app, and succeed very well. While ClickFunnels integrates well with Shopify, ClickFunnels also integrates with many other platforms too. Therefore, why not use ClickFunnels as your main connection point when creating funnels? Not only for Shopify, but for everywhere else you have an account and are selling products or services. Therefore, you are not confined to just one shopping site; you can use just about any other eCommerce site as well. It is in your hands as to how to create the whole eCommerce arrangement for all your products and services.
Building Your Funnel – ClickFunnels with Shopify
Shopify has a funnel you can use with Facebook, and you can use that if you like, but consider that while the Shopify store collects customer information on that site, you may want the ClickFunnels integration, where the information is replicated in your ClickFunnels account. Here, you can follow every aspect of your marketing campaign, from all the diverse marketing channels to the selling platforms – in your centralized ClickFunnels account. This is assuming that you are using the Full ClickFunnels Suite, also known as Etison, which comes with Actionetics included. The ClickFunnels customer relationship management (CRM) system, Actionetics, is not like most other dedicated CRM services, but it does handle and segment leads, as well as those who buy from you.  We've secured a 14 day free trial of Clickfunnels here!

There is one important note to make this a successful matchup – your Shopify products or services sold in the store, must each have an individual identifying SKU number attached before you even start the integration process. A title and product or service description will not work properly.
Integrating Shopify with ClickFunnels is easy to do. Open your Shopify account and get your URL for the store. While leaving Shopify open, go to ClickFunnels, click on the Account Menu, and then Integrations. Click on Add New Integration and select Shopify, add your Shopify URL, then click on Connect Integration. A new page pops up and you click on Install Unlisted App. You can see this in action at the following link:
Integrating Shopify with your ClickFunnels Account
When you get ready to design your ClickFunnels campaign template, you will first add the Shopify product to your ClickFunnels Products list. As you begin your funnel design and creation, you will select that ring or retirement book, so it is integrated with your funnel. You have already completed the shop integration with ClickFunnels, and now you select your funnel's order form.
Click on Products, find the one you want (ring or book), and then select it. Now, add the payment gateway information as given in Shopify. Once completed, click on Product Settings and then the Shipping tab. Here you add in the app for Shopify. Click on Integration and select your Shopify Account. Add in the Product SKU number where it asks for it. Then you click on Create Product. You can see how to add the product both to your ClickFunnels account and then to your funnel by visiting the following link:
Integrate Shopify Product with ClickFunnel Product
You can see that the positive side of using a ClickFunnels template is of great value, because it is completely set up to go anywhere you chose to place the first step of it, once you have finished out designing the rest of your funnel. It is one funnel that is placed everywhere, not one funnel for one social media platform, another funnel on another media platform, or a third funnel for your emails. You only choose different funnels when you are creating different campaigns.
When you save the funnel after completion, give it a title that easily names what campaign it is for future reference. You may want to use that design for another product from Shopify, for example, although you must remember to change the SKU number to the right product.
In the following section, we look at the funnel templates on ClickFunnels that may work well for both products described in the beginning of this article: the ring and the retirement book. As noted, each will have a slightly different approach, but both will work well with integration in Shopify. The two selected ClickFunnels templates are the 2-Step Tripwire Funnel for the ring example, and the video sales letter funnel for the retirement book. If you are new to ClickFunnels, using these two funnels are great to start with, and with more experience gained over time, you can choose others, or design our own funnels. First, pick up the Funnel Hackers Cookbook here to use as a reference as we go through the example campaigns.
The Ring and the 2-Step Tripwire Funnel
ClickFunnels 2-Step Tripwire Funnel is designed to show the product on the first page of the funnel, with a picture of the ring in the upper left-hand corner. It is the dominating feature on this page, and because it is on a discount, people can fill out the information needed to buy it right on this page. The information box is on the right. Underneath the picture, there is an area for a headline and well-written concise content that make customers want to buy the ring at once. If you type in page 255 in your Funnel Hacker Cookbook you just picked up from the link above, then you can see the opening sales page. Just enter the page number in the page box at the top of your Adobe Acrobat reader application.
Note that this page gets the full name, email address, phone number, shipping address, and payment. The customer then clicks on the Ship Me My Product CTA button, and a pop-up appears with a second product, an OTO Upsell Page for the complete jewelry set. Maybe the customer does not want to spend quite that much right away, but as she clicks away from the page, a Downsale Page appears. This shows how she can buy that complete jewelry set, using a monthly payment plan for that same low price. If she really likes the set, she may decide to buy it on the monthly plan because it is easier this way, than spending that total amount of money outright.
Related: Clickfunnels Review
The last step in this funnel is the Offer Wall Page, that shows the current completed order with the price, and carries the company logo (also on the Shopify store). At the bottom of the page, there are three other special offers the customer might be interested in. She might not get it today, but if she has that catalog, she can always come back later. Of course, it is better if she buys it now. You need to convince her of that right there.
Non-buyers
If there are potential customers who do not take the first step on the 2-step sales page, and click off the page, they are automatically moved into another funnel for some follow ups. This might be another jewelry suggestion, or to just sign up with an email and get the Shopify store catalog, so they can see what else is sold in the Shopify store. Underneath the 2-step sales page, you will see where those, who do not buy anything, are moved out of the main funnel, and into a new one.
The complete funnel system is very tidy and does not involve a lot of work to get the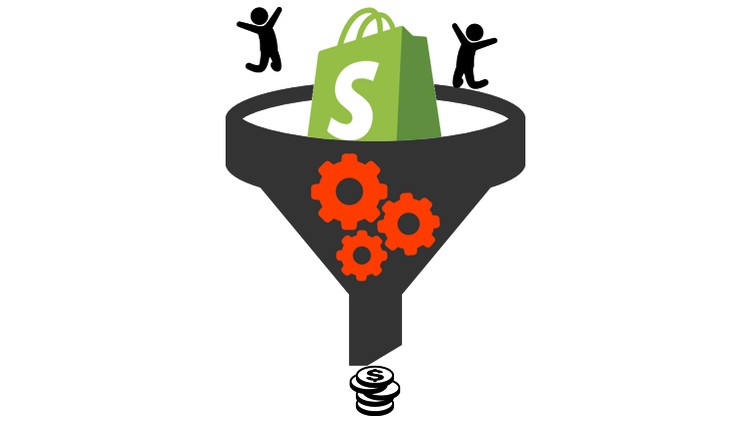 customer interested in buying the product, or buying something else. In most cases, it is easy to capture initial information, such as the email address, creating a starting point for connecting with them further.
This funnel is in the buyer category (eCommerce), and has four pages. It will take you about an hour to set up, presuming you already have your product images and content prepared.
The Retirement Book and the Video Sales Letter Funnel
The retirement book is an information product, and prospects, particularly those who are close to retirement, want to know everything they can to protect themselves and survive well. While the ring sales case example connects with a desired emotion, the retirement book hits on a pain point, mainly fear, especially for those who do not have much (or anything) saved up for these later years in life. While they may be fearful about what is ahead, you can convince them that you can show solutions by giving the steps they need to take now, so they have confidence when entering retirement.
For this example, we will use the Video Sales Letter template. The first page is a Video Sales Letter, where you insert a video you have created, that explains what this book will do for your customers. The video placement holder is on top of the page, with features from the book listed in two columns underneath.
After listening to the video, customers review some of the feature-and-benefit highlights from the video listed underneath the video, and then are prompted to enter in their information, including payment. On the right, at the bottom of the page, there is an Order Bump choice, which might be for adding a smaller book or pamphlet on how to protect your stocks, or your life insurance policy, and when you should sell or cash them in. They can click on it to add it to the purchase.
When they add it to the cart, a new OTO Upsell page will pop up and they are offered a one-year membership to your retirees' online club at a reduced price: $40 dollars the first year, and $70 thereafter. If they do not click on it, another Down-sale page pops up, showing that they can try the membership for one month free, and then be charged the $40 for a full year after. Both the OTO offer and the Down-sale pages have short videos that give more enticing information showing why the membership will be valuable to them.
The last page, the Offer Wall Page, shows what was sold, as well as three special offers they can 'cash in on NOW'. They may click on one special offer to add to the purchase, or not. If not, that is the end of the funnel use. Now you move on sending them the book, any extra products they bought, and get them set up in the retiree's membership club, if they chose it.
This funnel is in the buyer category (eCommerce), and has four pages. It will take you about an hour to set up, presuming you already have your videos, images, and content prepared.
Shopify vs.  ClickFunnels Decision
Why choose between the two for your funnels? The reality is that both work very well together, creating a great partnership. Once you have built your store, included all the SKU-numbered products and services, and set up the payment gateway center, the ClickFunnels integration takes that information to the next level by automating how you will get customers to buy your products and services in an easy and seamless manner.
It is also important to learn strategy and while one strategy will work for one product, it may not work so well for another product. You were given two very basic strategies to use certain funnels and why, but it is important that you learn strategic development so you can create better funnel strategies over time, making your funnels work better.
Another highlight of using ClickFunnels is the ability to integrate other tools, such as the CF Pro Tools created by Jaime Smith, that connects to your shopping cart order form. Its biggest application with the order form is that it allows you to make offers and shows bonuses on your form, including any price reductions you are making. You can find out more about CF Pro Tools at this link.
Dotcom Secrets
Russell Brunson, a co-founder for ClickFunnels, wrote an eBook called Dotcom Secrets. He presents many of his strategies here which the Funnel Hackers Cookbook lightly touches on. This is a must-read book for anyone using ClickFunnels. Another book written by Brunson that you can pick up is Expert Secrets. You can get both books directly on ClickFunnels or on Amazon in kindle format as well.
I would recommend clicking the links above instead of going on Amazon, to see the Russell's 2-Step Tripwire funnel for his books.  Also the books are free, just pay shipping.
Consider funnel design strategy like a game of chess, where you move certain pieces that perform a specific way, but you must also calculate several moves ahead from that point to achieve your goal, which is – checkmate the king and win the game.
There is plenty of information and training available on ClickFunnels' website where you can learn how to use the platform effectively over time, especially with Shopify. Strategy is a key factor in making sales, and the ClickFunnels/Shopify platforms and funnel templates help you do that well.
Disclosure: I am an independent ClickFunnels Affiliate, not an employee. I receive referral payments from ClickFunnels . The opinions expressed here are my own and are not official statements of ClickFunnels or its parent company, Etison LLC.