7 Comparisons for Clickfunnels vs Shopify [WHICH IS BETTER?]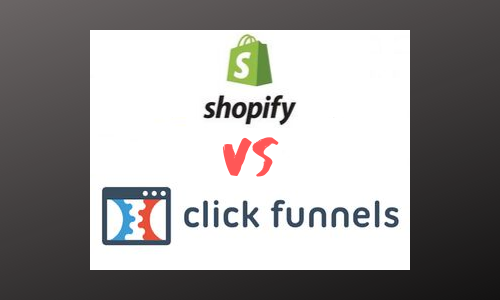 Clickfunnels and Shopify have recently entered the public's eye as being online business platforms because of the amount of people that are currently either of the platforms. There are many people that still want to know which platform is the best one to conduct business with. That is a very detailed question, as the answer is not that simple. It isn't a simple black and white answer because each of these platforms have something to offer. Clickfunnels vs Shopify are very different in how they're used and the results they can generate.
For a full and satisfying answer, we must dive into the depths of each of these services, learn what they have to offer, see which areas they lack in, and in the end decide which platform is best for which type of business. Before we get into the businesses themselves though we must first understand some terms that are related to each of these businesses. These terms include sales funnels, online storefront, and why these terms are related to these platforms.
Knowing the advantages and disadvantages of Clickfunnels vs Shopify is important so that you know exactly what you are getting into. Hopefully, this information will help you make a wise decision into what to invest in and what platform will give you the biggest benefit when you utilize them. Investing in either of them without knowing more about them would be a foolish mistake and is one that I refuse to let you make. So you can expect detailed information about both of them and how you can use each of them fruitfully. As a bonus, I'll also mention how it is possible to use each of these services in conjunction and what rewards you can get when you utilize both of these services in unison.
What is a Sales Funnel?
Sales funnel is a term that you will find a lot with Clickfunnels. It is the main service that they offer, but what are sales funnels, really? If you're like me then you understand the concept behind them but it's helpful to have more information. A sales funnel is basically a web page that captures the interest of potential customers, increases their interest in what you have to offer, and in the end give them an ultimatum, whether they want to take part in your services or not. Even if the customer decides not to take part in your service, the sales funnel is not wasted because at the end of the sales funnel you'll give them an option to leave behind their email address. Their email address is the most important piece of information that they could leave you with because you can then use that email address to start a drip campaign.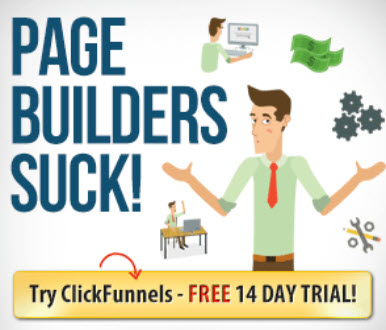 A drip campaign is a very simple and elegant way to get potential customers interested in what you have to offer. In a drip campaign, you basically start sending emails to the addresses that you have accumulated. In this email, you'll reveal a part of your business that the customer will be interested in. Over the course of time you'll send them more and more information that will make them want to take part in what you are offering. This campaign puts the ball in the customers' court as it relies on them to make a decision. That is what makes it so effective because the customers believe that it is up to them to take advantage of the services and they would be foolish not to take part in what you have to offer, granted that you have attractive content and a product or service that they can actually gain advantages from.
Why are Sales Funnels Effective?
Sales funnels have recently come under the spotlight as being very effective at garnering clients, but why is this so? The simple answer for that is that sales funnels realize that the only valuable commodity online is the time that visitors spend on web pages. Sales funnels know that there is nothing stopping visitors from moving away from the page as there is a multitude of other things that they could be spending their time on.
That is why sales funnels minimize the time that the visitor has to spend on the web page. Sales funnels present all the information that the visitor requires immediately and in as little words as possible while still being attractive enough to make the visitor pay attention to what is being said. This ensures that the visitor pays attention to what you have to say and can get all the information that they need in a matter of seconds.
Keep in mind though that you actually have to relay some information that visitors can act on. It can't just be all rhetoric and fluff because if the visitor spends the time to read it and gain nothing from it you will be marked for life as being useless. In the case of sales funnels, an incredible amount of nuance and tact is required to make sure you have content that is fun to read but still provides something useful to the reader. That is why many sales funnel creators involve the help of professional content writers so that the text that they put out actually manages to take advantage of the benefits that sales funnels have to offer. The content in the sales funnel is integral in producing leads and turning them into sales.
What Makes a Good Sales Funnel?
Making a sales funnel is actually pretty easy. Making a good sales funnel, on the other hand, is really tricky to get right. A good sales funnel is not lengthy. It is typically made up of a couple of pages and some great sales funnels only require a single page. The first page of your sales funnel should have all the information that you want to give to the reader as well as a way to collect their contact information. That is an important addition that you should never forget to make as it will form the base of converting leads into sales. Both of these things should be displayed on the first page whereas the second page should only have a confirmation page that just tells the visitor that they have successfully subscribed to your mailing list.
It sounds a lot simpler than it is but don't worry, the comparison that is coming up will make a lot of things much clearer and will help you decide which platform is the best for your business. The one thing that you should take away from all of this is that collecting visitors' emails is the most important thing that you could do with an initial sales funnel. Don't think about jumping straight into making sales as impatience will make visitors a little wary of any business that wants to immediately pile on the things that they have to offer.
Keep the visitors on the hook but also make sure that you don't pressure them yet. These types of sales funnels are like fishing, you have to wait before you hook them in, you can't just expect to catch a fish as soon as you cast the line. It is a game of patience as well as making sure that you don't wait too long.

How Does a Sales Funnel Work?
People that are familiar with sales funnels can recognize one if they are faced with them and know exactly how they work. There are 4 steps to a sales funnel which dictate how the funnel works. The first step to a successful sales funnel is to create awareness about what you are offering. That should be the first goal that you have in mind, to let people know that you exist and what you can do for them.
The second step to a sales funnel should be to garner the interest of your visitors in what you offer. This can be done in a variety of ways but it is commonly done through a drip campaign. Using a drip campaign you can develop an interest in what you're offering, through this method you slowly make people say why they might benefit from what you have to offer. The third step to a sales funnel is making your potential customers' face a decision. Making them face a decision will help you separate interested people from those that are disinterested.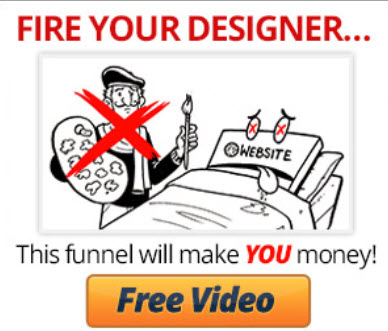 The last step of a well-designed sales funnel is that of action. You give your potential customers such an incentive that they are forced to make a decision otherwise they will lose all the benefits that you are willing to provide them with this very second. That sense of urgency is important in the late stages of a sales funnel because you want the customers to feel as if they will lose out on a good deal if they don't take advantage of your services. You can accomplish this urgency in a number of ways but the most effective is a final email that you send their way detailing that the offer that you have provided them will expire if they don't take advantage of your services immediately.
Once you have a proper sales funnel set up that can handle all of this you can focus on one last step that is very important if you want your sales numbers to go higher than they already are. The last step should be that you offer something to the customer that makes them come back. This step is vital because by the time you finally make a sale you will have spent a lot of time making sure that you get the customer. It is important to retain those customers because through repeat sales you won't have to work as hard as they already know about you and are interested in what you have to offer. You should capitalize on that by making sure that they stay loyal to you and keep on being your customer.

Setting Up Sales Funnels Manually
There is, of course, a way to set up a sales funnel without ever involving the use of professional services that are designed to do just that. The process does require additional knowledge as well as varying costs but you can set up a manual sales funnel in 3 easy steps. The first thing that you will need to do is to buy a domain name as well as a hosting service that will allow you to keep your site online on the internet. You can choose to go to a service such as WordPress which allows you to host and code the website in one place. If you do buy a domain name separately then you will need to code the website yourself and implement that code on the domain name all by yourself.
Once that is done you can start working on the actual sales funnel, the second step to this method. You will have to code here as well because you need to present a page that customers can interact with. This will require doing everything from scratch as there aren't any code templates that you can just use to make your website.
The third and equally important step in making and hosting your own sales funnel is marketing the landing page. By marketing the landing page you will attract visitors to your landing page and actually fulfill the purpose that you designed the page for. Online marketing can be done in a variety of ways. You could work on the SEO of the page, buy a place for your ads on Google, or employ the use of a third party to market on your behalf. Marketing your landing page is important because it is the only way you'll be able to generate traffic to your website and actually manage to sell what you want to sell.
Why Use Professional Sales Funnel Creation Services?
The easy answer to this question is twofold. The first reason why you might want to use a professional sales funnel creation service is because of the knowledge and effort that is required to set one up all by yourself. Not all people may have the required knowledge to set one up. That is why they might find services such as those offered by Clickfunnels useful.
The second reason why you might want to use services like Clickfunnels is because of the convenience that they offer. Using a platform to manage your sales funnels saves you a lot of time. You can manage all of your sales funnels from one place and create them very quickly. This allows you to save a lot of time and spend that time towards other more meaningful tasks, tasks that can increase revenue and sales.

Clickfunnels vs Shopify: What Do These Services Offer?
Now that you know about sales funnels and what they can do we can finally get down to what each of these services have to offer you. Clickfunnels is a service that allows you to create and manage sales funnels through their inbuilt drag and drop editor. Using their site you can utilize existing templates to create your own sales funnels and design them however you wish. You can then publish them and manage them however you want. This is just a basic overview of what Clickfunnels does, we'll get into the details a little later on.
Shopify, on the other hand, cannot be called a sales funnel creation tool. It is more of a service that you can utilize in order to set up an online storefront. An online storefront can best be explained with an example. Think of a brick and mortar store and imagine all the products that are available in it. Now imagine if those products were presented digitally. Shopify allows you to do that and so much more. You can set up all your products, run ads for them, and complete orders. You can process payments through Shopify and even dispatch orders through it.

The main difference between the two services is that Clickfunnels is for promoting a single product whereas Shopify is designed for handling multiple products at a time. This is the main difference between the two and should help you realize which service is best suited for your needs. Clickfunnels is if you want to focus on a singular product or service that you want to offer people again and again whereas Shopify is for people that want to sell multiple products at the same time and want to keep adding products to their online store.

Clickfunnels vs Shopify – Clickfunnels Features Overview
To properly understand the differences between the two we need to go into detail about what each of these services have to offer its users. That's why a brief overview of each of their features is necessary. Here are all the features that you can expect when you utilize Clickfunnels' services. I will describe the features while keeping the Start Up plan in mind so that you know what you can expect for the cheapest Clickfunnels plan.

Maximum of 20 Sales Funnels
With the lowest plan that you can get for Clickfunnels you get the option to have 20 sales funnels active at a time. With the highest plan, you'll be able to get up to 70 individual sales funnels that you can have active at a time. The lowest number, 20, is nothing to scoff at though because it can take quite a bit of effort to actually set up and successfully execute 20 sales funnels at once.

Maximum of 100 Different Pages
The lowest plan that Clickfunnels offers, which is the Start Up plan, allows you to create and manage up to 100 pages at a time. As we mentioned before, a typical sales funnel only has a couple of pages but you might need more if you have other stuff that you wish to display such as order forms, additional information pages, and terms and conditions pages. The maximum amount of pages that Clickfunnels lets you have is 300 which you can get with the Enterprise package, a package that should be reserved for businesses that have been in operation for a while and actually require that many pages.

Maximum of 20,000 Unique Visitors
Here is one feature that not many people agree with and why you might be tempted to host your own sales funnels. The Start Up plan allows you to only have a maximum of 20,000 unique visitors which may be an off-putting prospect for many people but think of it this way, if you're getting 20,000 unique visitors then it might be time to upgrade the plan that you are on currently. The Enterprise plan that Clickfunnels offers allows you to have up to 100,000 unique visitors on your pages.

Unlimited Leads
The fact that you can have a limited number of visitors shouldn't deter you from gathering all the leads that you can. Clickfunnels allows you to hold on to as many leads as you want to in your contact list. These contacts are different from your visitors because you can still email them whenever you want and you can keep them on hand even if you change your sales funnels in any way. This is a great feature because your contact list can become a huge asset, especially if you introduce new products or create new sales funnels for other products.

Automatic Emails
You can set up emails that get sent automatically once certain criteria are met. This is an important feature if you expect to set up a successful drip campaign because you can have that complete operation totally automated. You don't have to individually create and send emails, you can just let the computer take care of all of that stuff. This feature can save you a lot of time, but more than that it can make sure that each customer is treated in a different way. Say that one of them has abandoned the cart with products still in it. You can automate an email that can say that the products can't be held for them because of the orders that are coming in. Such ways are effective at making sure that customers follow through and complete any purchases that they start.

Third Party Support
Clickfunnels is also very adamant on supporting third party extensions that can help you increase engagement with your audience and increase the amount of sales that you generate. This way you can incorporate services such as webinars and increase the engagement that you have with your audience. Third party support is an important feature because it lets you personalize the way you use Clickfunnels and makes it a complete online marketing platform.

Upsell and Downsell Pages
Clickfunnels is up to date with the latest and greatest techniques that currently work online. That is why they offer support for upsell and downsell pages so that you can maximize profit if you should choose to do so. Upsell pages particularly are very important because using them you can build interest in additional products and convince people to get something that compliments what they already bought. It is a great feature to have if you have complimentary products to sell.

Absolutely Free to Try
The best part about all of this that Clickfunnels offers a 2 week free trial for all people so that they can see whether the services that they offer are for them or not. The free trial is also free of limits so you can check out the full suite of a feature without having to commit to it.

Clickfunnels Marketplace
The Clickfunnels marketplace is a great place to find free and paid themes and templates that you can edit to create your own sales funnels. It is a great feature because not only can you get your hands on sales funnels templates, you can also hire people of the community that make these funnels. You can see the past work that they have done and contact them to make funnels that you need.

Clickfunnels vs Shopify – Shopify Features Overview
It would be unfair to Shopify if we didn't list the majority of features that it comes with. Here are the main features that Shopify is accompanied with.

Large Amount of Themes
One of the biggest features that Shopify offers is the amount of themes that you can get for your e-commerce store. You can find a lot of themes, both free and paid, that can complement the products that you are selling on your storefront. This way you can increase engagement and make sure that the people that visit your page actually find it attractive.

Plethora of Payment Options
Unlike Clickfunnels, Shopify offers you an almost unlimited number of payment options so that you can cater to customers residing all over the world. Shopify supports most of the major payment options that you'll be able to find in the world. This is an important feature because it makes it very easy to be an international store. You can thus cater to clients from all around the world without any hassle.

Blog Support
The people at Shopify know how important blogging is for any online store. That is why they have integrated blogging support which allows you to create and manage a blog on the site itself. The best part about this feature is that it is not a requirement for an online store but Shopify still offers it to all plans so that you can have the best chance of success with their platform. It's a tool that should be given a lot more attention than what it already gets.

Extensive Reports
I should preface this by saying that this feature can only be truly utilized if you are on the advanced plan offered by Shopify but it is well worth it. This feature allows you to truly get to know your customers as it tells you:
Where your customers come from
How much they spend
How many new customers vs returning customers
Financial reports about your business such as tax percentage and sales reports
Reports about abandoned carts
The keywords that your customers use on the site
All of this is important information that can really help you make decisions for the future of your business. If you are on a basic plan though, you'll only get an overview of the stats, a much less helpful but still an insightful piece of information that you can use any way you wish.

Mobile Support
Shopify goes above and beyond with the support that they offer for mobile. There are two Shopify apps that you can use on your phone. The first is the main Shopify app that allows you to add, remove, and edit listed products, view reports and act as a place that you can keep an eye on the business with while you are on the go. The second app is a Shopify Point of Sale app which comes with additional features. The Point of Sale app allows you to take credit card payments in person, send receipts to your customers, and even track and manage the inventory that you currently have. It is a great app to have if you want to keep running your business while you don't have access to a desktop. Both of these apps combined can really improve the way that your business functions when you are away from a computer.

Shopify Marketplace
The Shopify marketplace is a great place to find extensions and applications that can improve the way that your business functions. You can find a lot of useful additions that you can incorporate into your store so that it functions better. You can find both free and paid apps that can help you create great landing pages, accounting reports, and order forms that can make your store stand out from the rest.

Dropshipping Support
Shopify also provides a lot of support for dropshipping. You can easily get extensions that can help you perform dropshipping without trouble. Shopify has also partnered with a lot of the major shipping companies so that you can send goods through companies such as UPS and DHL at cheap rates.

Free Trial
Shopify, much like Clickfunnels, also offers a free trial that lasts for two weeks. Through this trial, you can see all that Shopify has to offer without actually paying anything. This free trial comes with all the features that you could need for an online store. This trial exists so that you can see whether Shopify is the platform for you or not.

7 Comparisons for Clickfunnels vs Shopify
Here we'll break everything down to brass tacks so that you can clearly see the main differences between the two services and decide which service suits you best.

1. Differences in Cost
The first thing that matters most is the difference in cost that you can expect from either of the two services. The most basic plan of Clickfunnels will run you $97 per month whereas the most basic plan for Shopify will only cost you $30 per month. That is a huge difference in price and there is a good reason for it. The Shopify basic account is perfect for a one to two person business whereas the Clickfunnels basic plan can be used by small to medium sized businesses. On the opposite end of the spectrum, you'll find that Clickfunnels' most expensive plan, the Etison Suite, will cost you $297 whereas Shopify's most expensive plan comes in at $299 per month.
You can see that the pricing for large businesses is quite similar whereas if you are a small scale business Shopify will be a lot cheaper for you. Keep in mind though that the features that each of them offer are different so comparing pricing is a little tricky. The prices don't mean that you can get the services that Clickfunnels offers through Shopify at a fraction of the cost. In fact, the reverse is true. You won't find most of the features that Clickfunnels offers on Shopify and vice versa.

2. Payment Options
We mentioned this before but there is a stark difference in the amount of payment options that are offered by each of the two services. Clickfunnels currently supports 12 payment options, the most notable of these are Paypal, Apple Pay, and Stripe. Shopify, on the other hand, offers so much more in terms of payment options. You can utilize hundreds of credit card companies as well as Shopify's own payment gateway to expand your reach across the globe. This is a huge difference between the two and is one that should be kept in mind when deciding which one to use.
The reason why the payment option is a big deal is because if you have a product or service that you are offering internationally then you might want to think about how you'll get paid. With Clickfunnels you do have the option for international transactions but not the diversity that you can expect if you use Shopify.

3. Differences in the Marketplace
As mentioned before both of these companies have their own marketplaces that they utilize to offer you additional stuff that you can capitalize on for your own use. Both of them offer extensions and themes that you can use to make your landing page more appealing but Clickfunnels' marketplace goes way beyond that. Not only are you able to find extensions and apps that can help you run your business smoothly, but you can also hire certified professionals to make sales funnels for you.
That is not available in the Shopify marketplace. You can't find e-commerce experts that can help you increase the profitability of your business. To outsource any form of work you will have to go to a different platform, one which hosts people that offer services that you might require such as a writer that you need for the creation of product descriptions.
4. Lack of Information
Shopify isn't necessarily a tool to gather information about your customers. The service does generate reports about clients but only if you are on the advanced plan. If you are on a plan other than that you'll miss out on a lot of the information that customers are willing to give to you.
Clickfunnels, on the other hand, is designed for just that. It is made to extract vital information about your customers so that you can serve them the best way possible. That includes information about their email habits, their interests, and the time they are willing to spend on your sales funnels.

5. Customer Retention
Shopify isn't the best platform for customer retention. You can't expect customers to come back because there is nothing beckoning them back to you. With Clickfunnels that is the complete opposite, you focus on customer retention so that you can keep making sales after the amount of time that you have spent trying to get them to make a sale. There is also the way that Clickfunnels can be used to handle people that unsubscribe. You can have them fill out a survey that gives you information on why they are unsubscribing or that they wanted and expected from what you are offering. That is not the case with Shopify. If a customer does not come back to your site there is little you can do about it.

6. Email Lists
Clickfunnels is focused on emails. It is an important part of the service as most of your time will be spent crafting and sending emails that convert leads to sales. That is why it is very easy to build up a huge database of customer contacts with Clickfunnels.
That is not possible with Shopify though because if you run a Shopify store people can just drop in, get what they want, and leave. There is nothing stopping them from leaving outright either so you probably won't get a chance to get their email for a follow-up. Getting those emails is huge because you can use them to send offers and discounts in order to entice people to take part in what you have to offer. With Shopify, you will need to get those emails through some other means.

7. Learning Curve
The learning curve that Shopify has is not steep at all. It is very easy to grasp all the features of Shopify and use them to give you the maximum benefits. That is not the case with Clickfunnels. Properly using Clickfunnels not only requires knowledge, it requires experience as well. You will need to spend a good chunk of time learning the ins and outs of developing successful sales funnels as they aren't the easiest thing in the world to make. Shopify store is easy to set up though and you can start utilizing all that Shopify has to offer instantly so there is a time factor that you will need to keep in mind.
To truly understand and appreciate all the services that Clickfunnels has to offer you will need to spend some time researching, experimenting, and honestly, failing a few times before you understand what works and what doesn't. Think of it this way, Shopify has a gradual payoff that increases with the amount of traffic you generate whereas Clickfunnels offers a payoff that only comes after you have at least understood the core concepts of creating and implementing successful sales funnels.
Clickfunnels is a lot more work but once you put in the work you can expect a lot more return than what you would get on Shopify but that is also prone to change depending on what you have to offer to your audience.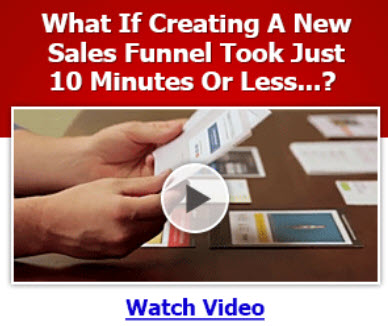 Clickfunnels vs Shopify – Final Verdict
The more points I make the more apparent it becomes that these two services cannot be compared. They offer different advantages and disadvantages, both of which are dependent on your perspective as well as on the type of business that you want to run. It is very possible to run them both together, though, because you can easily utilize Clickfunnels to generate leads and drive traffic to your Shopify site and then use that site as a place to sell the goods and services that you want to.
To truly use them together, you will need to spend a lot of time becoming familiar with each of the services and seeing for yourself what they have to offer. A good way of doing that is using the free trial for both of them and seeing first hand all that you can do when you utilize these services.

Disclosure: I am an independent ClickFunnels Affiliate, not an employee. I receive referral payments from ClickFunnels . The opinions expressed here are my own and are not official statements of ClickFunnels or its parent company, Etison LLC.