Clickfunnels Support and Phone Number [CLICKFUNNELS CUSTOMER SERVICE]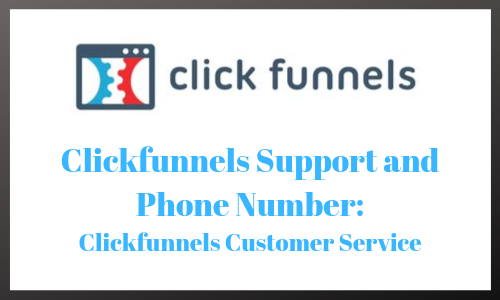 Clickfunnels is a funnel builder site that allows you to create sales funnels just by dragging and dropping. This service is essential for people that do not possess the technological know-how to build their own pages from scratch. It can really speed up the process of turning visitors into leads and leads into sales without actually having the need of a tech team to manage all of that for you.
All in all, Clickfunnels is a pretty decent site with appropriate pricing and exceptional services, but one thing that people often complain about is the customer support. Their way of customer support leaves a little to be desired but that is mainly because of the lack of information about their support and how to reach them. They actually have multiple support teams, each made for a different department. You'll find the key to reaching each of them in this article.
Clickfunnels Support
If you are looking for general support for technical issues with your account or any of the services that you are using then there is an established chain that you should follow. The first thing that you should do is go to the support forums by Clickfunnels and see if you can find a solution to your problem there. It might seem like a hassle but is worth it because it features posts from people that have been using the site for years and know how it works.
Their experience and guidance may come in handy and help solve your problem. The forums also have posts from employees of Clickfunnels in which they explain common problems and provide easy step-by-step solutions to them in clear English.
If the support forum has no articles that can help you out then you should move onto the next method, submitting a ticket. Submitting a ticket on the Clickfunnels site is actually quite easy. All you have to do is go to the Clickfunnels website which you can find here. Once you have reached the home page of the site you'll see a small blue and white "Get Help" tab on the right side of the screen. This small tab is your gateway to the support world and can help you out in a matter of minutes.
Once you click on the tab you will be prompted to enter the question that you have for the support team. When you enter the question you will be given a few related articles which you can go through to see if that solves the problem or not. If that does not solve the problem then you can click on the option at the end of the tab, the one that says "Contact Support". Once you click on that tab it will transition to a different page, one that gives you two more options of solving your technical problem.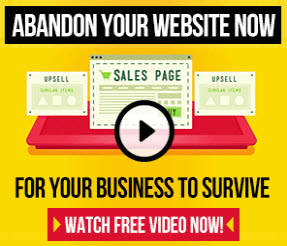 The first is a link to the Facebook group of people that is called the Funnel Hacker community. This community is made out of the people that have been using the service for years. If you give out your question to them there is a high chance that one of them has faced a similar problem and knows how to fix it.
If that doesn't appeal to you then you could try the other option that is available to you which is that of submitting a ticket and contacting the support team directly. When you click on that option you will be asked for your email, which aspect you need help with, how critical it is, which exact service is being impacted, what the description of the problem, and any photos or videos that might relate to the problem. You can choose to upload the file yourself or link to it using a third party website such as dropbox. After that, all you have to do is submit and wait for a response. You'll receive an email reply in either minutes or a few hours with the solution or additional support options.
Clickfunnels Billing Support
The billing support department is different than the technical support department and thus can be reached differently. The simplest way of reaching them is directly through email via billing@clickfunnels.com. You can also use the method above and submit a ticket about billing support and await a replay via email.
Clickfunnels Phone Number and Customer Service
There is currently no phone number that is associated with Clickfunnels' support. The Clickfunnels numbers that are available online are for the main office and they pertain to HR questions rather than support questions so please don't try these numbers if you have a support issue.
It will end up wasting both your time and their time. There is, however, a live chat option that is online from 9 AM to 5 PM. This live chat can be accessed through the tickets as the support team may invite you to live chat via email.
As mentioned before there is a support option directly on the Clickfunnels website. All you have to do is click on the small blue and white tab and submit a ticket for the problem that you have. It is an easy and quick way of submitting your complaint and seeing what others have to say about the problem. It allows you to submit tickets even if you don't have an account with Clickfunnels.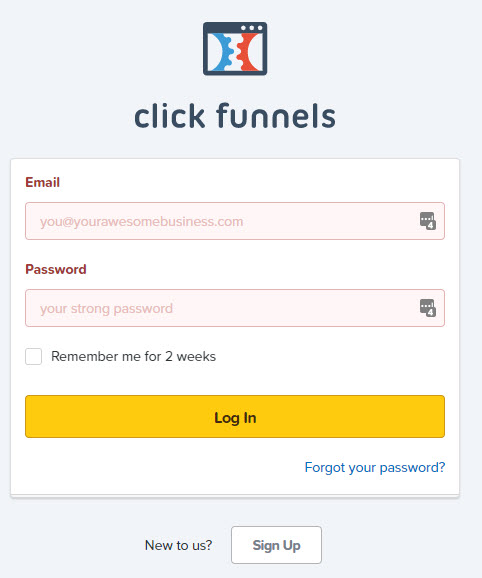 It would be thoughtless of Clickfunnels if they didn't introduce a feature that would let you access support directly from your login page. If you go into the Help section of your account and click on Get Help you will be given the option of contacting the support team.
It will open up an option for you to give details about your problem and submit a ticket with the support team. This way they know exactly where the problem is coming from and can provide customized customer support.
Here is the Clickfunnels Login Page.
Click here to try Clickfunnels for free with their exclusive 14-day trial.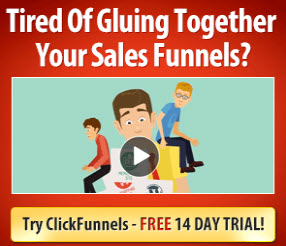 NOTE: Sales Funnel HQ is a participant in affiliate advertising programs designed to provide a means for us to earn fees by linking to affiliated sites.  Some links are affiliate links and some are not. Either way, we appreciate you being here and reading our blog. Current software that we use personally are Clickfunnels, Leadpages, Stealth Seminar, AdBadger, Manage By Stats, Klaviyo, Shopify, Schedule Once, and more.

Disclosure: I am an independent ClickFunnels Affiliate, not an employee. I receive referral payments from ClickFunnels . The opinions expressed here are my own and are not official statements of ClickFunnels or its parent company, Etison LLC.